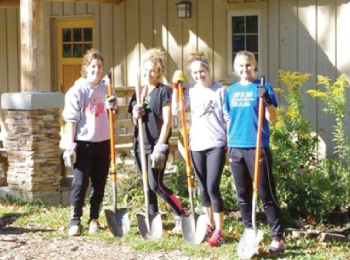 Volunteer Program
Do you enjoy new experiences? Are you looking for a way to get involved and make a difference in your community?
Volunteer!
 
There are so many great reasons to volunteer.  You will be giving back to the community and gaining valuable experience.  You'll also feel really good about yourself and have fun all at the same time!
With relationships with more than 100 local agencies and organizations, our volunteer program will help you find an activity that fits both your interests and your schedule.  Everyone is welcome to participate in one of our many volunteer traditions including Make a Difference Day, and  Earth Day Clean up.  Here's some information about how to search for volunteer opportunities on Ranger Trak.
Parkside also serves as an Official Certifying Organization for the President's Volunteer Service Award Program which recognizes US Citizens who live a life of service.  We believe that positive action can change the world.
 
For more information, contact
Student Center L104

(262) 595-2278
Get Involved!  Inspire others!  Join today!