Winter Arts & Crafts Fair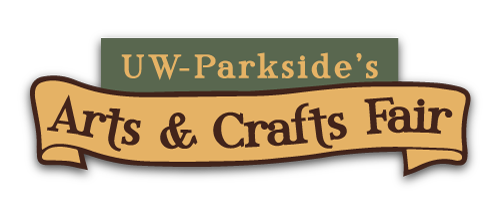 Update 8/11/2020
In an effort to keep our guest vendors and shoppers healthy and reduce the risk of spreading the coronavirus we have made the difficult decision to cancel the Winter Arts & Crafts Fair scheduled for November 21, 2020.  We know this beloved fair has been 45 year tradition for so many, and it is with your health and safety in mind that we made this decision.  We hope to see you all back in 2021 - until then be safe, be healthy!
WACF Vendors: the application fee will be refunded and returned with your photos by mid-September .  If you have any further questions, please contact us at dacf@uwp.edu.   
Winter Arts & Crafts Fair Team
 
---

The University of Wisconsin-Parkside is proud to present the annual Arts and Crafts Fair. This free fair features music, raffle, silent auction, concessions, coat and package check, and great shopping!
900 Wood Road, Kenosha, Wisconsin
Exit Hwy E off I-94, 5 miles east to Hwy JR.
Need a map or further directions to campus?
Artisan Raffle

Distinguished Artisans Raffle and Silent Auction
A Distinguished Artisans Raffle and Silent Auction is held throughout the day in both Greenquist Hall and the Parkside Student Center. Items are donated by exhibitors and all proceeds support the Dr. Steve McLaughlin Student Leadership Scholarships.
Vender Load-In Information
Student Center Walkthrough