PHE stands for Peer Health Educator, which is a student employment position here at Parkside. PHEs undergo training and are dedicated to encouraging fellow students to learn and reflect on various health and wellness topics. 
Peer Health Educators strive to bridge the gap between students and campus resources through open discussions and by providing information on a variety of health and wellness topics to fellow students.
Diabetes Awareness Month | 12.08.21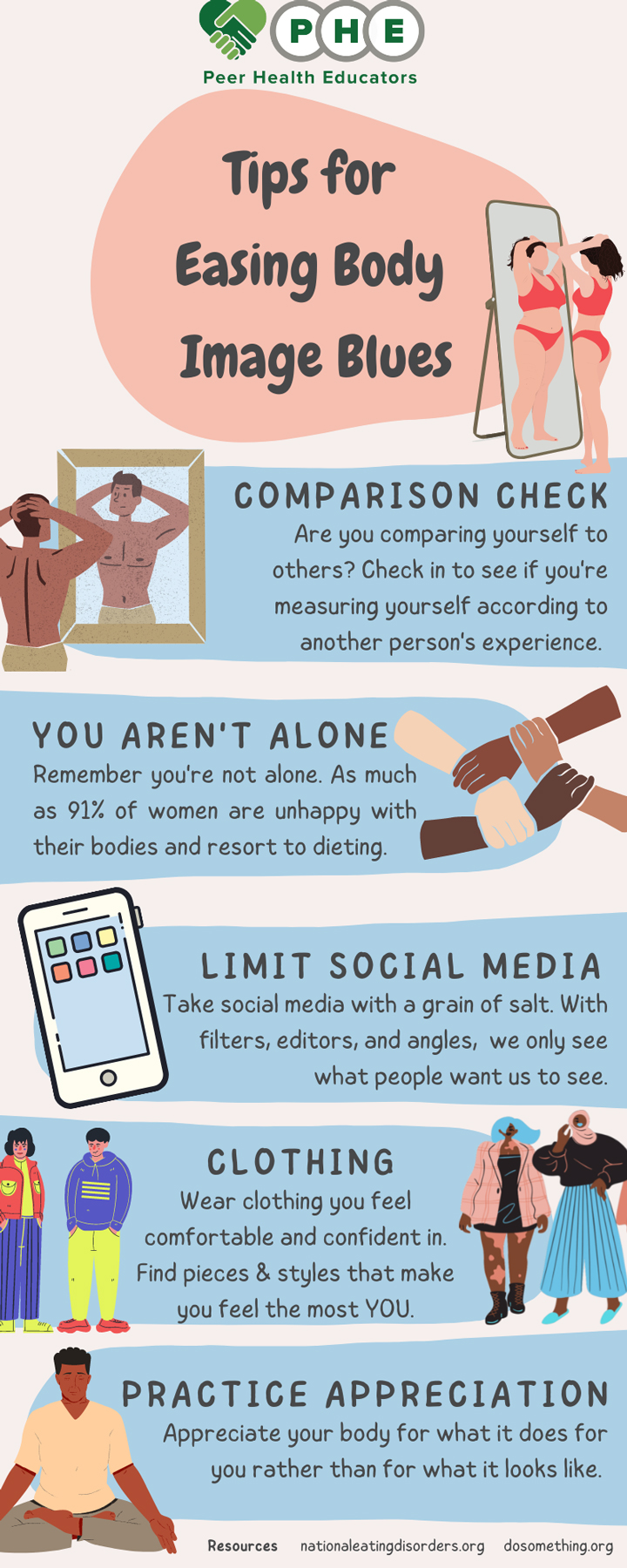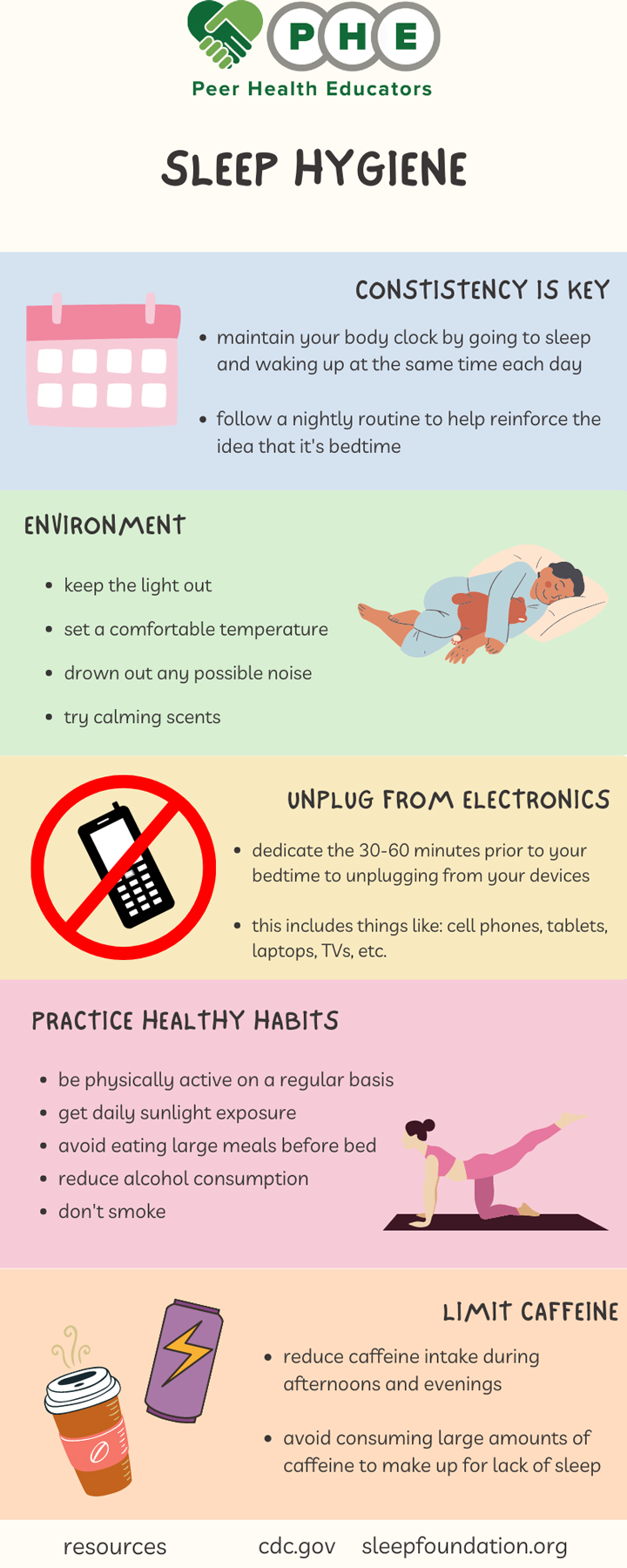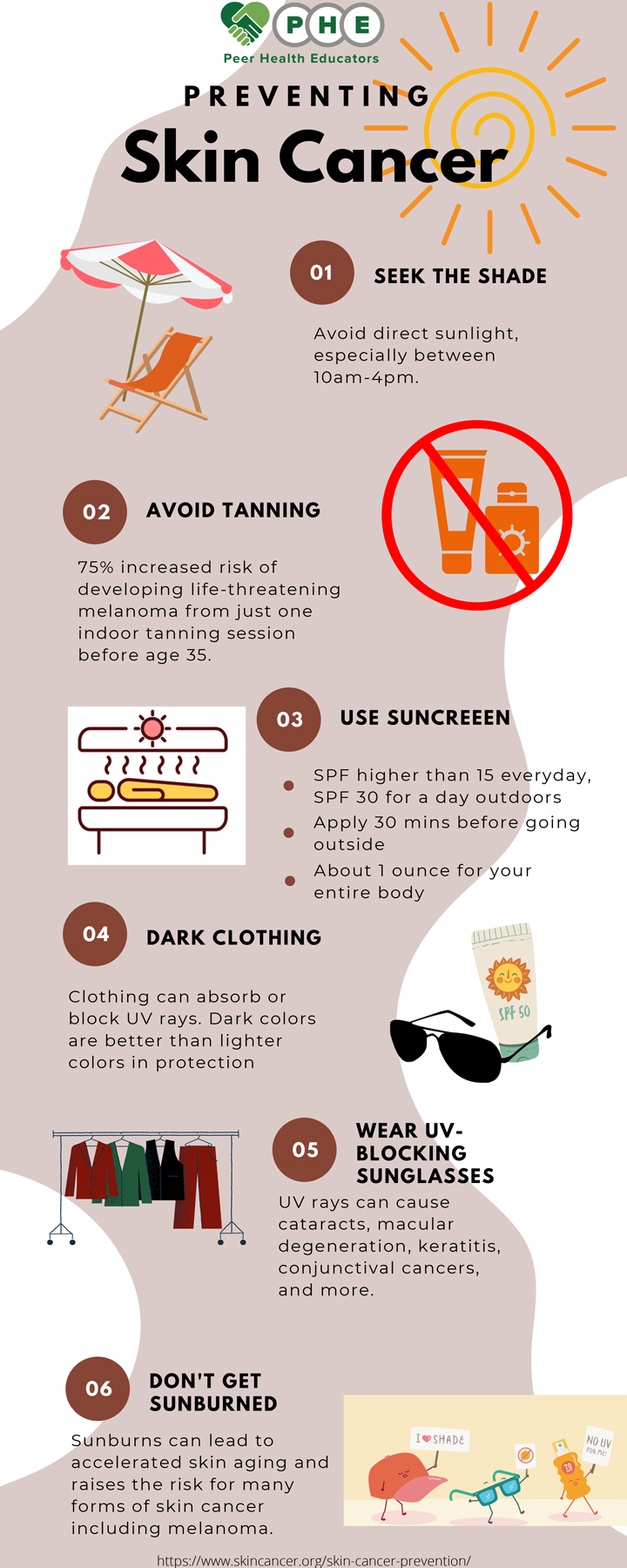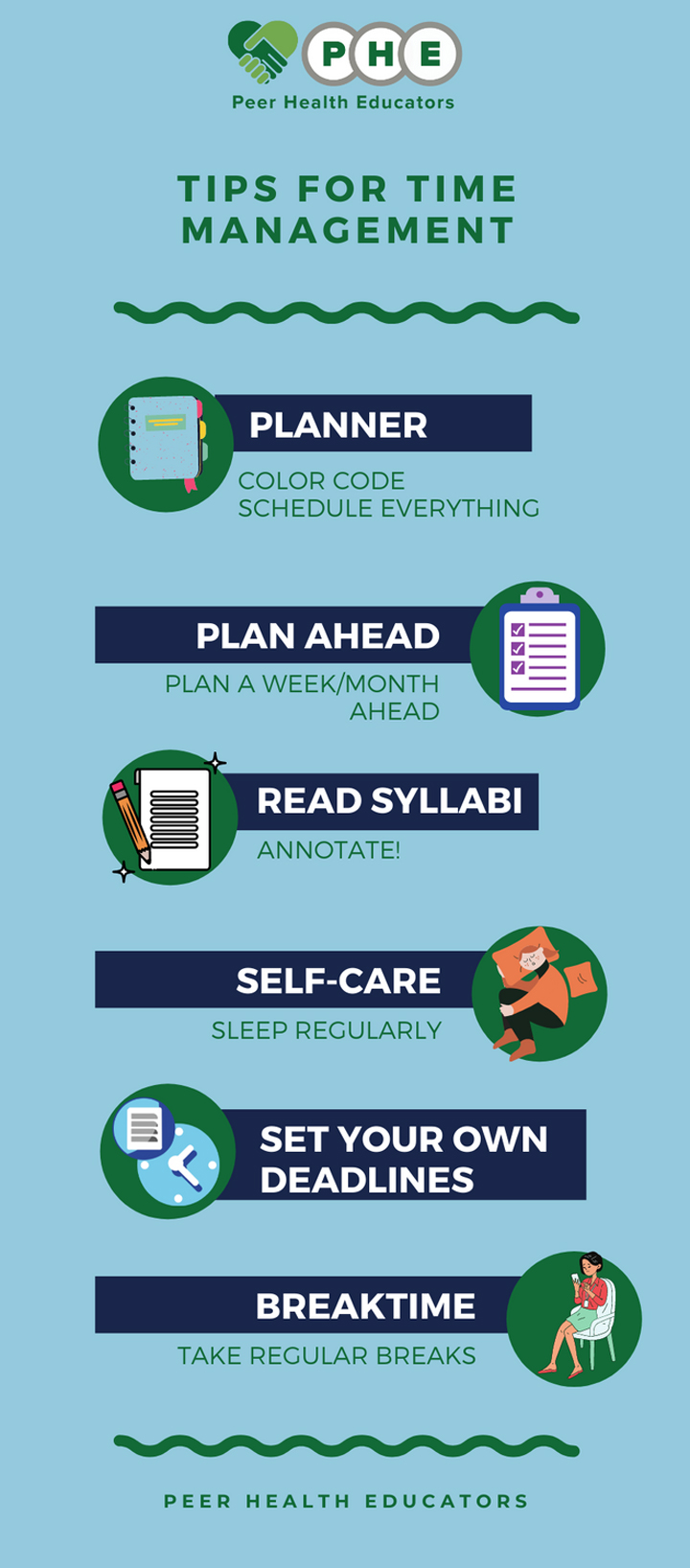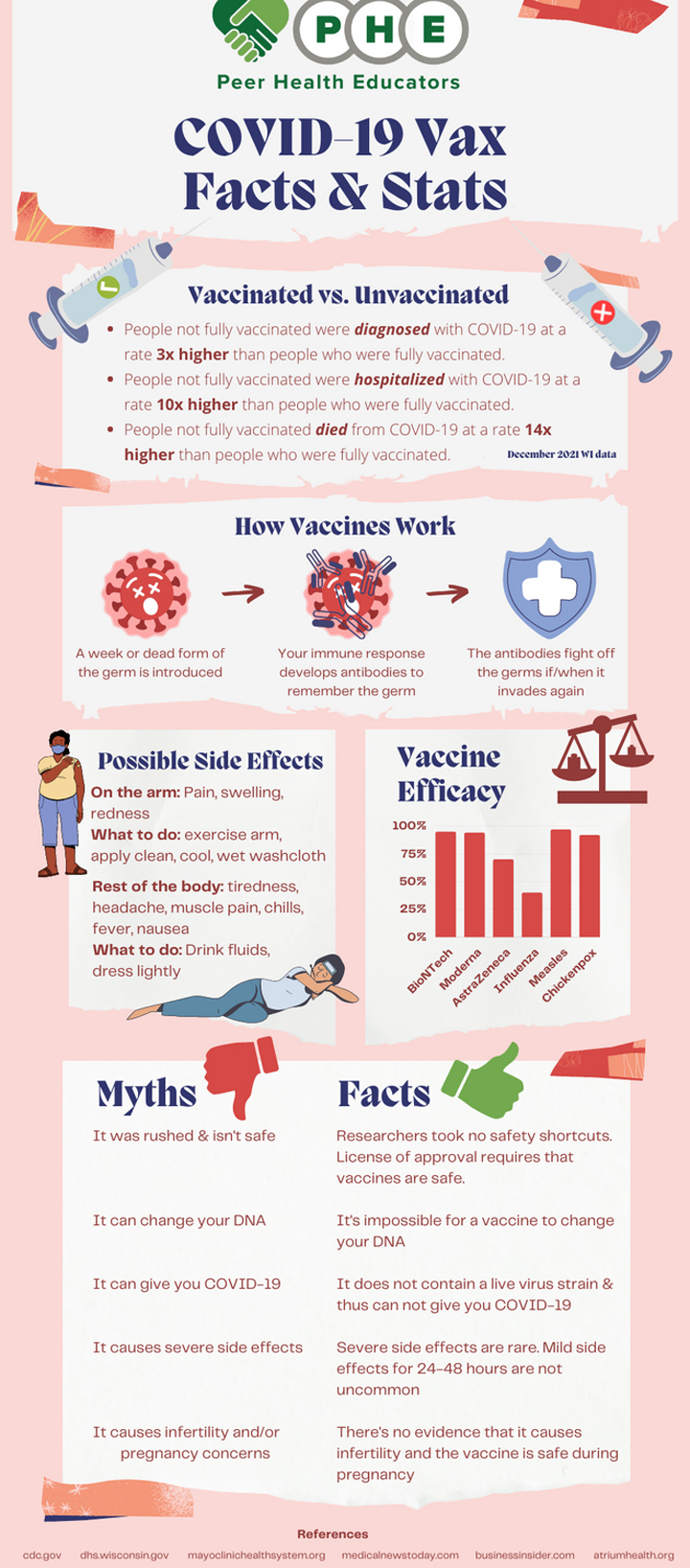 View our previous infographics:
Gender Pronouns  |  02.03.21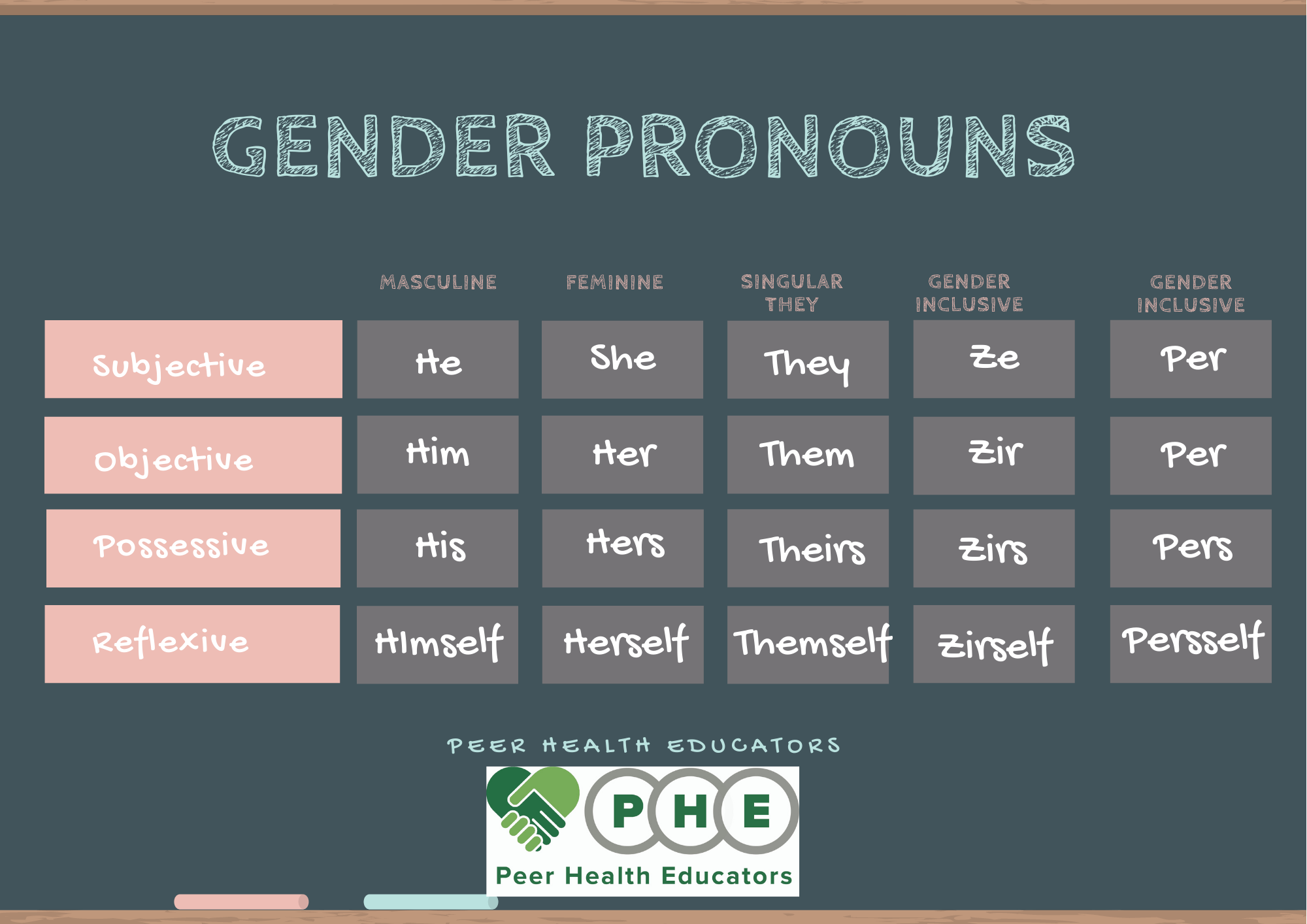 View our previous infographics:
Cultural Appropriation vs. Appreciation | 10.29.20
In our October podcast, we discussed the differences between cultural appropriation and appreciation — a special conversation in lieu of Halloween. Peer Health Educators Jonathan Ochoa and Marisol Díaz Flores led the conversation with students Hannah Geaslin and Liana Lopez.
National Women's Health & Fitness Day | 09.30.20
In our September podcast, PHE wanted to celebrate National Women's Health and Fitness Day on September 30th by interviewing one of Parkside's female athletes. Peer Health Educators Jonathan Ochoa and Marisol Díaz Flores interviewed Megan Aliverti, a softball player for UW-Parkside.
The Wellness Wheel

The Wellness Wheel illustrates a wellness model with nine dimensions:  emotional, occupational, interpersonal, spiritual, physical, financial, intellectual, environmental, and cultural. All of the dimensions are interconnected and important to a well-rounded and balanced lifestyle.
Peer Health Educators use the Wellness Wheel to guide our conversations with fellow students, to present meaningful programs to groups, and to connect individuals with resources on campus. 
Request a Program

PHEs are always excited to spread health and wellness knowledge to our campus and beyond! We can provide material for programs on a variety of topics, including (but not limited to) alcohol and drugs, sexual health, body image, stress relief, preventative health, suicide awareness, and nutrition.
Collaborate on an Event

PHEs make great collaborators. As an organization made up of energetic and experienced members, we are sure to bring added value and a unique perspective to your event. We look forward to collaborating with you and your organization on a successful event. 
Which form should I submit?
The difference between requesting a program and collaborating on an event centers on the level of participation and presence of the PHE team. 
If you are looking just for an educational piece to add to your event, please request a program.
If you want PHEs to provide more than just the educational piece, please request a collaboration on an event.
If you are unsure, please reach out to us. 
Join Peer Health Educators

Applications are reviewed on a rolling basis. Please review the steps and attachments below to see if PHE is a good fit for you. Once you are convinced PHE is a position you want to pursue, get in touch!

Review "Position Information Packet" Document
This document contains an overview of the position, qualifications, responsibilities, and competencies. The packet also contains information about what to expect in the role.

Online Application
Online application is reviewed on a rolling basis
Access must be granted to begin the PHE online application. Please email at peerhealtheducators@uwp.edu for access to the link
The online application is very short and should take a few minutes
Acceptance or denial to interview will be sent via RangerMail

Participate in an Interview
Interviews are conducted on a rolling basis
Once application is received and reviewed, applicants will receive an invitation to step up an interview via RangerMal email by the PHE Coordinator or Assistant Coordinator
A letter of offer or regret will be sent to every applicant through their official RangerMail email

Attend PHE Training
Once hired on, invitations to train will be sent out via RangerMail
Attending training in its entirety is mandatory
Training dates differ depending on availability but the team will always know of training dates at least a month in advance
262-595-2366
Fax: 262-595-2138

Location
East of Tallent Hall
Convenient parking
View campus map
SHCC Office Hours
| | |
| --- | --- |
| Mon | 8 am-6:30 pm  |
| Tue | 8 am-4:30 pm |
| Wed | 8 am-4:30 pm |
| Thu  | 8 am-6:30 pm |
| Fri | 8 am-4:30 pm |