Ranger Wellness Calendar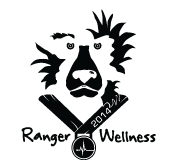 What is UW-P Walks America?
A 10-week fitness challenge to encourage overall health. Log your steps on the Ranger Wellness Campus Connect page to contribute to our goal as we walk to Times Square and then to Miami!
For more information on how to convert activities to steps, check out the Purdue Steps Conversion Chart. (Permission granted by Purdue University)
Check out the Concourse Walk Map to see how many steps you have gone at UW-P!
Thursday, March 13
Zumba: 4:30pm - 5:30pm
Dance Studio

Friday, March 14
Etiquette Lunch: Noon - 1pm
Alumni Room **Must sign up in Student Activities


Spinning Class: Noon - 12:45pm
Fieldhouse, SAC


Monday, March 17
Yoga: Noon - 12:45pm
Dance Studio


Fat, Sick, & Nearly Dead Movie Screening: 5:00pm
Walnut Room

Tuesday, March 18
What is 3oz? Air vs. Machine Popped: 11:30am - 1:00pm
The Bridge

Wednesday, March 19
Spinning Class: Noon - 12:45pm
Fieldhouse, SAC

Thursday, March 20
QPR Training: Suicide Prevention: 5:00pm - 6:30pm
Spruce Room
Sponsored by Ranger Wellness Committee