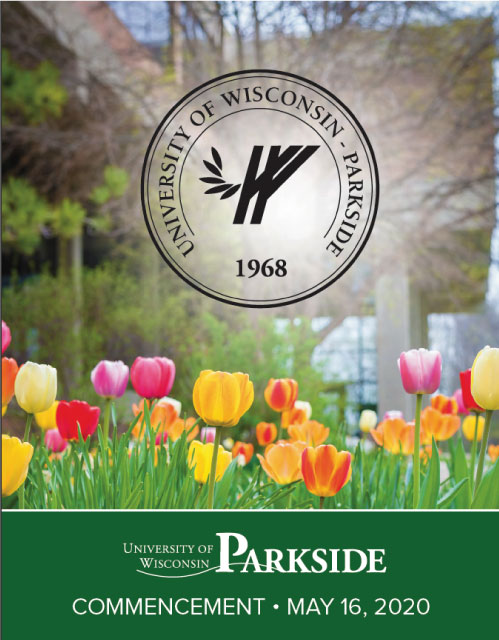 Spring 2020 Commencement
Program
NOTE: Each graduate will receive two programs in the mail around the end of the month.
From Your Fellow Alumni and Friends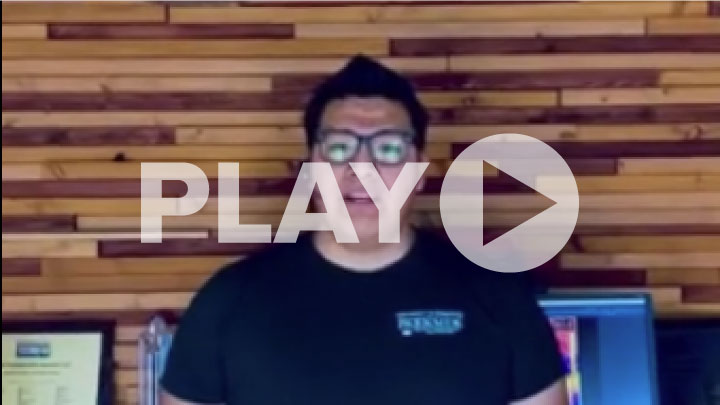 There are usually words of inspiration and empowerment that thrust you into your next stage of life transition at commencement.  You may feel you have missed that moment. We realize there is more than a feeling that is experienced in that room. There is the rush of seeing your family & friends, those of others. The physical walk that is taken in walking in from the fieldhouse into the auditorium….All your hard work and determination should be talked about and congratulated. We are going through tough times as a community but through the help of our neighbors, we will get through it as a whole. Don't be afraid to reach out to those in your network, there are fellow graduates that are in positions to help. Use the University as a resource when obstacles pop up that you may need a little help on. We all love UW-Parkside because of the close community of students and staff. Be proud to have graduated from a University that cares about students and graduates. Congratulations! 
Edsel Cruz '16
Graduate and President, Alumni Association
Congratulations! Your hard work will never be forgotten.
Johanna Wheeler '86
Congratulations Class of 2020! You have worked hard for this incredible moment and we celebrate your accomplishments with you!
Migdalia Dybro '95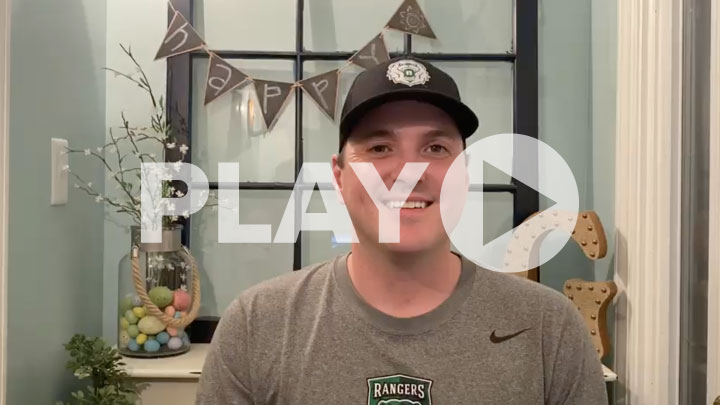 Dear class of 2020,
This has turned into a very strange ending to your senior year. Don't let it tarnish what you've  accomplished here at Parkside. As an alumnus from 1974, I can't imagine what it's been like to finish your classes on-line. May this experience be one more way to tackle the challenges of taking on whatever profession you've been studying for.

My motto is: ONCE A RANGER, ALWAYS A RANGER. Congratulations on your graduation. 
Judith Knutson '74
You did it! Your hard work will be rewarded. Congratulations 🎉
Theresa Smigura '97
Congratulations to our 2020 UW-Parkside Graduating class and welcome to the Alumni!  I send my personal congratulations and welcome to my son Hayden Fettes into the UW-Parkside Alumni group - two generations of MIS Graduates!  I am so proud of you!
Sheri Kobriger '99
Proud mom & Alumni since 1999
Congratulations Class of 2020! We have all been so impressed with your drive, resilience and adaptability during these extraordinary times. You did it! We may not be able to cheer you on in person but know that we are proud of your important accomplishments. Wishing you the very best as you start your next chapter!
Ekundayo Akinlade
Assistant Professor of Management/ Human Resources
#dearparkside2020
We know you are strong, we know you are successful, take pride and go out to show everyone else. Congrats on your graduation. 
Class of 2017
#dearparkside2020
Above all fake it till you make it!
Class of 2018
Dear Class of 2020:
As you graduate and enter what appears to be an uncertain world, one thing is certain -- all that hard work you put into earning your degree will help you overcome the challenges and find your own unique and successful path in life and career.
We are all proud of your  accomplishments. Congratulations on a job well-done!
Suresh Chalasani
Associate Dean for Nontraditional Programs &
Professor of Management Information Systems
"Adversity doesn't build character, it reveals it." I graduated in 2009 with unemployment over 10%. I applied to tons of companies and had little to no success landing interviews or getting companies to respond. Eventually, I found a home, and a decade later I'm still here. Your home is out there. Pig-headed discipline and relentless optimism will help you find it. Stay hungry.
Alex Kusters '09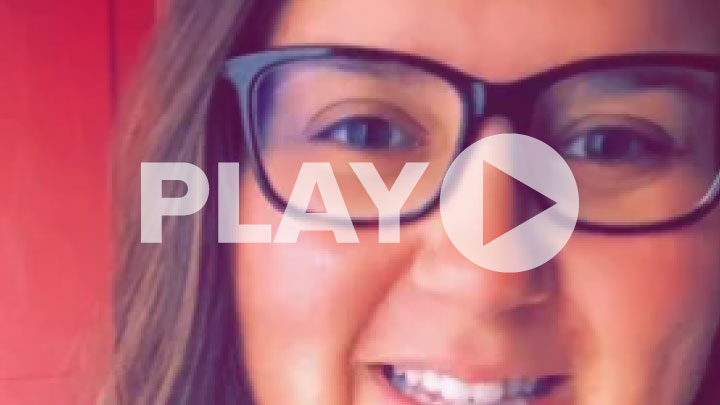 No matter what you've done to get to tis point, this is it. I hope you feel a sense of accomplishment for all you've been through. I know you feel like there are some strings that are being left untied, but truth-of-the-matter is that you are right where you are supposed to be. I hope this pandemic has afforded you some time in the whirlwind that has been your final year in undergrad. Here is an opportunity to put all of the things you've learned to the test. How will you affect the world? How will the world affect you? You can find out a lot about a person in times of challenge. I'm proud of each person that is able to stay the course and graduate from college. There is so much happening at this time in your life. It will define who you are. Do your best to be positive every day. Remember how far you've come, and what your motivation is. Let this be another stepping stone in you making it to the top because that's what Rangers do! Keep pushing, being creative, innovative, resilient and strong. You are our future and we believe in you. Congratulations on this important milestone!
Chris Dollar '05
Dear Class of 2020,
Congratulations, you did it! The faculty at UW-Parkside are all so very proud of all that you have accomplished. This is a huge milestone for you, be proud because we sure are! Even though your final semester was unlike anything anybody has ever experienced, you met the challenge like we knew you would. You were resilient, strong and hard-working. 
This new degree of yours is an investment that will yield very high returns. This new degree of yours is the start of you changing this world for the better. 
Sahar Bahmani 
Congratulations to UWPARKSIDE's class of 2020!! You are awesome, resilient and brave!! My class of 1973 was small, and we salute the largest class at this time. Smile and follow your dreams!! You are SPECIAL!!  
Joyce Gyurina '73
Congratulations 2020 UW Parkside graduating class. I wish you all the best of luck in your future endeavors. Go Rangers!
Crista Kruse '93
Director of Continuing Ed
#dearparkside2020,
This year the COVID-19 has detoured our traditional graduation. No matter how many detours you take, you're going to get where you are meant to go.... You may leave your path but your path doesn't leave you.
2017 UW-Parkside graduate
#dearparkside2020
We know what we are, but know not what we may be. 
UW-Parkside Class of 2018
Congratulations Graduates – You Did It!
You started strong and you've finished even stronger! Life has thrown you curves along the way and the current pandemic has challenged you in ways you could have never imagined, but you've stayed on course and you've reached the finish line!  I told many of you during your orientation session that I have the unique opportunity of "book-ending" your Parkside experience – I welcomed you from the cinema stage and I had planned to see you again on the commencement stage.  Unfortunately, that's not to be this year, but that in no way diminishes the joy I feel knowing that you reached your goal and achieved your dream.  CONGRATULATIONS and best wishes for your future endeavors!  Sincerely, Dr. McG
Tammy L. McGuckin
Vice Provost
Student Affairs & Enrollment Services
I want to pass on my congratulations and best wishes to the 2020 UWP graduates! Best of luck in your future endeavors!
Terry McGovern
Assistant Professor, Management
Dear Graduates,
As you step forward into your future, always remember the laughter, the struggles, and the hard work you did to achieve the goal of an excellent education. Congratulations on your achievement.
Stay Healthy and Safe.
Tara Schmidt
Dear Parkside Class of 2020,  I can't imagine being a college senior right now. Having the big day that you have been working towards, postponed until….sometime that isn't now.  I went back to school when my daughter was nine and I chose Parkside because I felt like a UW degree stood for something.  And I was right—it does--with or without the pomp and circumstance. You will have a degree that shows dedication to hard work, meaningful curriculum and community ties. I'm hopeful that you will still get that ceremony that you deserve, because I remember that it really mattered to me.  But what I NOW know is—I still have years of memories that didn't include that day and a degree to be proud of for a lifetime, and so do you.  Congratulations, Class of 2020!!
Liz Peschman '17
#dearparkside2020 congratulations on your achievements. I wish you all the best of luck in your future endeavors.
Assan Jallow PhD ChE '20
#dearparkside2020, As UW Parkside Alum and 2008 graduate I can understand what you graduates are undergoing! We inherited the recession and you all inherit the worst lockdown. That is quite an achievement (joking). Congratulations and most importantly keep standing!
Vikramjit Bedi '08
We could not be more proud of your accomplishments! 
Wishing you much luck in all your future endeavors.
A job well done, indeed!
Carol Dalton 
Congratulations to our Class of 2020!
Keep focus … there are obstacles you have to endure for now and won't be the last.  But I know you are strong and determined to show us nothing will get in your way. We just need to be persistent in following our dreams. 
Ask for help which is the biggest lesson I learned and don't feel you are alone. We, at UW Parkside are here to guide you in your career path.
Go forth and make your mark on this earth. Because of you, the world will be a better place.
Thank you for the privilege of being part of your journey. We are very proud of you Class of 2020!!
 Kindest,
Dalinda Galaviz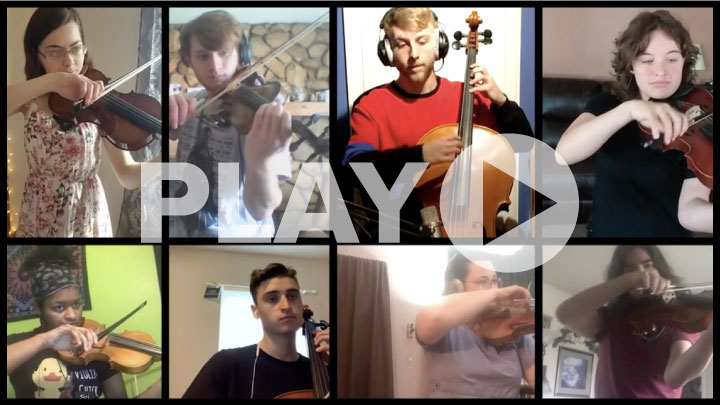 A musical tribute to Spring 2020 UW-Parkside graduates from Maya Gibson, Joseph Herron, Seth Kachellek, ShelB Rindahl, Robyn Meredith, Ben McDonald, Gabbie Jensen, Cameron Fair ('20 graduating), Matthew Drake, and Professor of Music Alvaro Garcia Garcia. The music is from Johannes Brahms Symphony No. 1, 4th movement. The performers recorded in their homes.
Congratulations to the Class of 2020 and welcome to the ever growing group of alumni! Your graduation is certainly likely to be one you will never forget. You worked hard, persevered, and now this part of your journey is complete. Best wishes to you as you venture into a new chapter of your life.  
Jim Kramer '79 and '90
Foundation Board Trustee
#dearparkside2020
I graduated from UWP in December of 2008, what has been now coined the Economic Recession of 2008. Burdened with student loans I turned to a bleak job market. I used some of these tactics to help me find employment. Focus on networking. Jobs are still out there and networking with people in the industry will help you focus on possibilities. Network with people who work in companies you would like to work for. Remember that the best jobs are taken before they're even advertised. Prove you are the best. Start volunteering places to help your resume, or start advertising awards and significant achievements. Your dream job is still out there, spend time finding companies you want to work for and get in touch with them.You are strong and tenacious, stay Ranger proud. Congratulations Graduate! 
Graduate of December 2008
Hello graduates! Congratulations on this big milestone in your life. You will do great things in the real world. Your hard work is nothing short of a big celebration. You will change the world and move mountains. Congratulations again!
Graduate of 2017
Hello Spring 2020 Parkside Graduates, 
A journey has concluded and we are very proud of the efforts you've made to get here. You are now prepared and equipped for new and exciting endeavors. You will be missed! 
Congratulations!
Diana Villegas-Cristerna '16
Academic Advisor
Your Graduation on Instagram