The mission of the UW-Parkside Police Department is to enhance the educational mission of the university. The department is proactive in working with the community to maintain a high quality of life by responding to and preventing crime, promoting a safe environment and enforcing the laws while safeguarding the constitutional guarantees of all. We are committed to serving the community with integrity, impartiality, sensitivity and professionalism. To fulfill our mission, we must nurture public trust by holding ourselves to the highest degree of ethical and professional behavior at all times.
SAFETY NOTICES AND ALERTS
As Law Enforcement leaders in Kenosha County, we come together to share this community message. We hear you and we see you.  We are dedicated to evaluating policies and practices to address the issue of bias in policing.  We commit to doing our part, while working with the communities we each serve, to usher in change.   We condemn excessive force and will hold our officers and each other accountable.  We strongly support legitimate police action but are disgusted by any instance of police misconduct, especially those where racist ideology may be a contributing factor.  We are proud professionals and do not support those who do not serve with fairness, compassion, honor and integrity. We are increasing training on de-escalation as well as awareness/avoidance of bias.  We are working together to assure fair and appropriate policing in our communities.  We are increasing dialog with our communities to gain perspective and foster trust.  Those who live, work, recreate or seek education here have every right to expect that their life is respected and valued. We remain strongly committed to our oaths and to keeping our communities safe. Our goal is to reaffirm and strengthen our resolve to see that everyone is and feels safe.  
| | |
| --- | --- |
| Chief Daniel Miskinis | Kenosha Police Department |
| Chief David Smetana | Pleasant Prairie Police Department |
| Chief Adam Grosz | Twin Lakes Police Department |
| Chief James Heller | UW-Parkside Police Department |
| Sheriff David Beth | Kenosha County Sheriff's Department |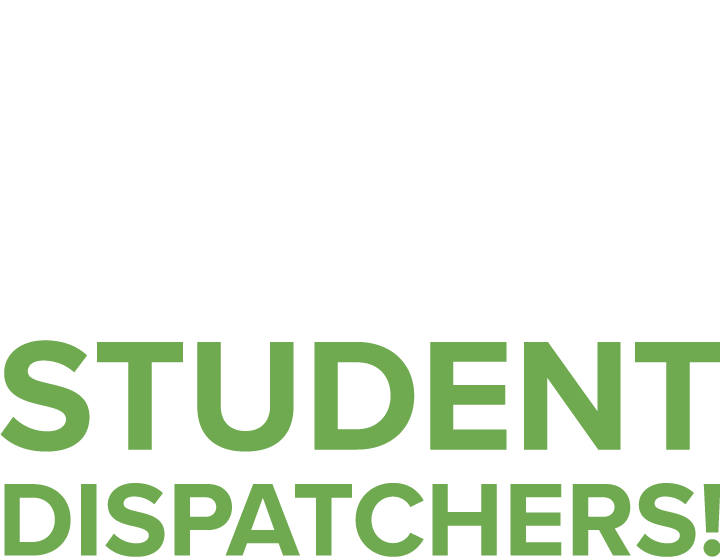 Become a part of the UWPPD! Make the most out of your work experiences and grow personally and professionally.
Student Dispatchers go through extensive training on each 1st, 2nd, and 3rd shift to ensure they are knowledgeable of the many systems, terminology, and resources used by the police department. This position provides experience in what a functioning dispatch center looks like and how dispatchers assist in keeping the community safe.
Our department is a 24 hour/365 days a year agency, so student workers will be required to work weekends and holidays with occasional days during the week if a full-time employee needs time off. Our first, second, and third shifts are primarily 8 hour intervals, but can extend if circumstances occur.
We encourage all students to apply! This is an open position whether you are interested in experience in the criminal justice field or are just looking for on campus employment.
 
The goal of the You Have Options Program (YHOP) is to create an environment where victims of sexual assault are in complete control of an investigation and feel comfortable enough to share whatever they are able with law enforcement without fear or pressure. Victims are given three options when reporting to a YHOP agency
Reporting Options
INFORMATION ONLY
An information only report is when the victim provides law enforcement with as much or as little information as they would like. Law enforcement will document the information and provide a case number but will not go further into a formal investigation. The victim can stop, postpone or change their mind at any time or allow additional investigative steps to be taken at a later date.
PARTIAL INVESTIGATION
A partial investigation may include interviewing of witnesses and collection of evidence, along with the victim interview.
FULL INVESTIGATION
A full investigation is where all investigative procedures including a victim interview, collection of evidence, and an interview with the suspect culminates with sending charges to the District Attorney's office for review and a charging decision.
To read more about You Have Options Program (YHOP) or to file a report with
UW-Parkside Police Department visit: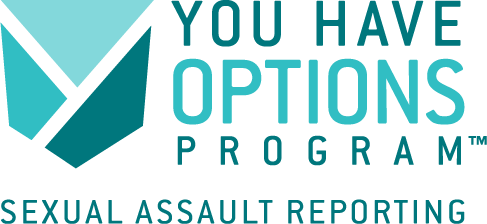 UW-Parkside PD Self-Defense Program

The purpose of the UW-Parkside PD Self-Defense Program is to provide the Parkside campus community (Faculty, Staff, and Students) with the EDUCATION of situational awareness and basic self-defense techniques in an active and supportive environment. The Parkside PD self-defense program will be comprised of two sections. The first (1hr) section ise a lecture; focusing on situational awareness and avoidance both on and off campus. The second (3hr) portion focuses on Parkside PD approved physical techniques designed to maximize personal weapons to create distance. The entire class is slotted for a 4 hour period of instruction and practical exercises/repetition.
University Police
(262) 595-2455
Tallent Hall 188
police@uwp.edu
On-Campus Emergencies: (262) 595-2911