EXPERIENCE PARKSIDE DAY
Friday, October 8, 2021
Experience Parkside Day provides prospective students (primarily high school seniors) and their family/guests the opportunity to learn more about UW-Parkside and all that we have to offer. Learn more about many aspects of campus including student services, academic majors, and campus life. Throughout the day, you'll participate in various workshops and sessions following a "choose your own adventure" style agenda.
Check-in begins at 9 am. Visit concludes by 2 pm.
We really think that you are going to love Parkside!
CAMPUS TOUR (WEEKDAYS)
Visiting in-person can be one of the best ways to make your college decision and our goal is to provide you with the best visit experience possible!
For now, the total group size is limited to a maximum of seven (7) people (example, two families of three people, and the student tour guide).
RANGER SATURDAY (MULTIPLE DATES)
August 7  |  September 25  |  October 16  |  November 13
Attending a Ranger Saturday is the perfect way for prospective students and their families to get an introductory look at Parkside. The visit features a presentation on our admissions process, academic offerings, tour of campus, and student panel.

Check-in begins at 8:30 am and program starts at 9 am. Visit concludes by 12 pm.
VIRTUAL TOUR (24/7 ONLINE)
Take our virtual tour and hear from current students about why you should be at Parkside. Learn about programs offered at Parkside, campus resources and activities, and more. Take the virtual tour now!   
Be First: First Generation Open House
UW-Parkside strives to be a local and regional leader in providing information, resources, and access to underrepresented populations in our communities. We are proud to host this inaugural visit event that was inspired by the nearly 60% of Parkside graduates who are the first in their family to graduate from college! Our event intends to celebrate and encourage first-generation students and their support systems to see themselves in college and be first!
Yo Soy Parkside (visit experience in Spanish)
Yo Soy Parkside is a visit day for prospective Spanish-speaking students and their families to meet current students and faculty and to discover the many real and amazing reasons to Be at Parkside. Attend experiential workshops, hear a keynote speaker, engage with a student panel, and receive a campus tour.
Please call Gia with any questions - 262-595-3001.
GROUP VISIT REQUEST
Due to health concerns about COVID-19 we are currently offering live Virtual Group Visits. You are able to tour parts of campus and speak with an admissions counselor via Webex or Zoom.
If you have any questions please contact groupvisit@uwp.edu or 262-595-2318. Request your date today.
Arts and Humanities Visit Week (Feb 8-12, 2021)
Feb 8-12, 2021 | College of Arts and Humanities
Held virtually from the Rita Tallent Picken Regional Center for Arts & Humanities, you'll tour our state-of-the-art instructional facilities and stunning performance venues, and engage with the faculty who teach our award-winning academic programs. You'll also learn about exclusive scholarship opportunities. 
Arts and Humanities Scholarship Day (Mar 6, 2021)
You are one of a kind. Turn your unique talent into scholarship money!
Thousands of dollars in scholarships are awarded on Arts and Humanities Scholarship Day. Scholarships are based on creative work and open to all newly admitted students pursuing arts and humanities majors who will begin their studies at Parkside during the 2021-2022 academic year. In addition to interviewing or auditioning for scholarships, you'll also have an opportunity to tour state-of-the-art instructional facilities and stunning performance venues at The Rita. 
Nursing Information Sessions and Tours
Prospective students  interested in our Nursing major may wish to schedule their visit to campus in conjunction with scheduling themselves into a Nursing Information Session & Extended Tour. Through a consortial agreement, UW-Parkside's Nursing program collaborates with UW-Milwaukee College of Nursing to offer students the highest quality nursing program at a location convenient for them. Our Nursing department staff provide an abundance of information designed especially for the admission process for prospective nursing students.

This program is offered Mondays from 11:30 am-12:30 pm during the academic year.
Visit and Admissions Events
From tours to presentations, we have so much to share with you! Take a look at our Visit and Admissions Events page for scheduled events (in person and virtual) and recording of some you may have missed.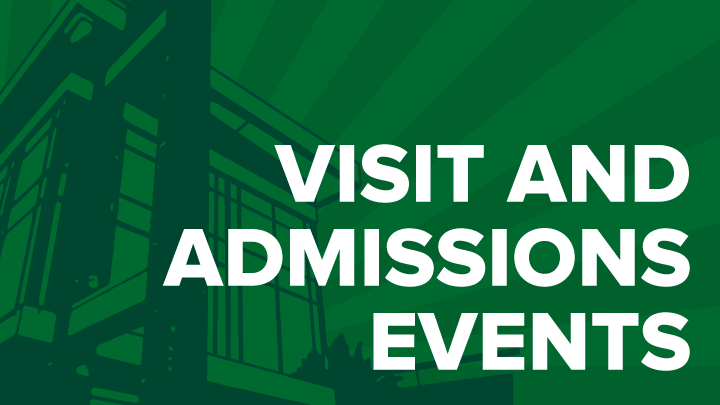 The next three scheduled events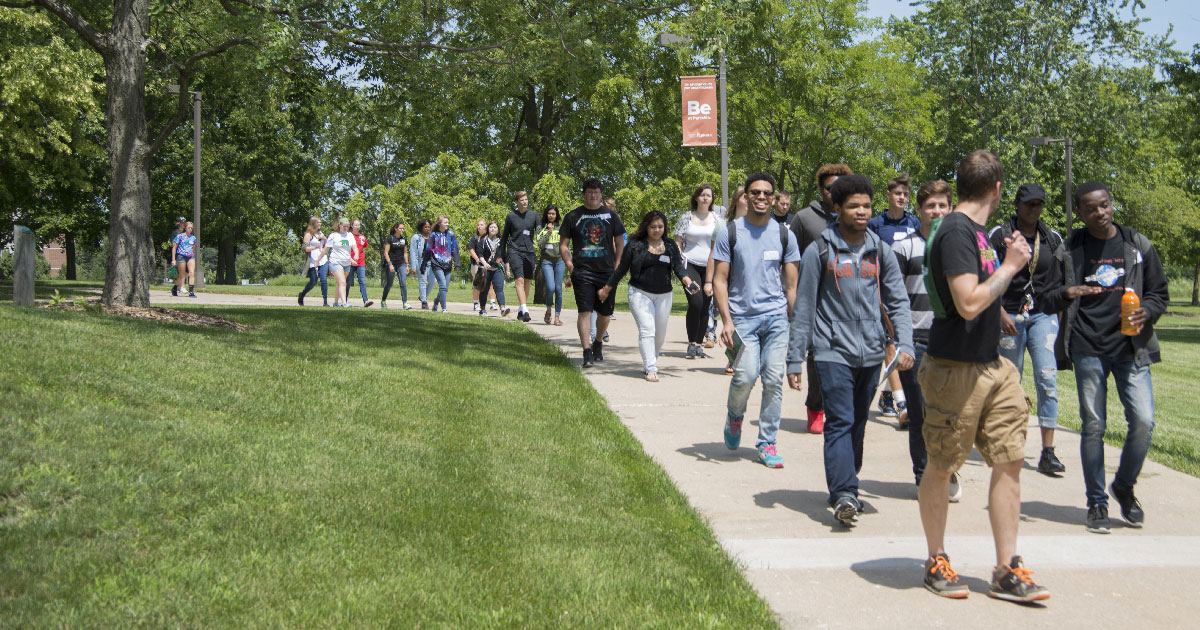 Plan Your Campus Visit
Our admissions counselors are excited to introduce you to Parkside. Year round, we host information sessions, open houses, and conversations with current students and professors. Pick an event and time that works for you, or just stop by. We're eager to meet you.