A Number is presented by special arrangement with Samuel French, Inc., a Concord Theatricals Company
A Number was first presented by the English Stage Company at the Royal Court Theatre, London, September 2002
U.S. Premier by New York Theatre Workshop, December 2004
 
THE VIDEOTAPING OR MAKING OF ELECTRONIC OR OTHER AUDIO AND/OR VISUAL RECORDINGS OF THIS PRODUCTION OR DISTRIBUTING RECORDINGS ON ANY MEDIUM, INCLUDING THE INTERNET, IS STRICTLY PROHIBITED, A VIOLATION OF THE AUTHOR'S RIGHTS AND ACTIONABLE UNDER UNITED STATES COPYRIGHT LAW. MORE INFORMATION
Stage Manager
Jennifer Nelson*
Production Electrician
Erin Dillon*
Sound Designer
Kevin Gray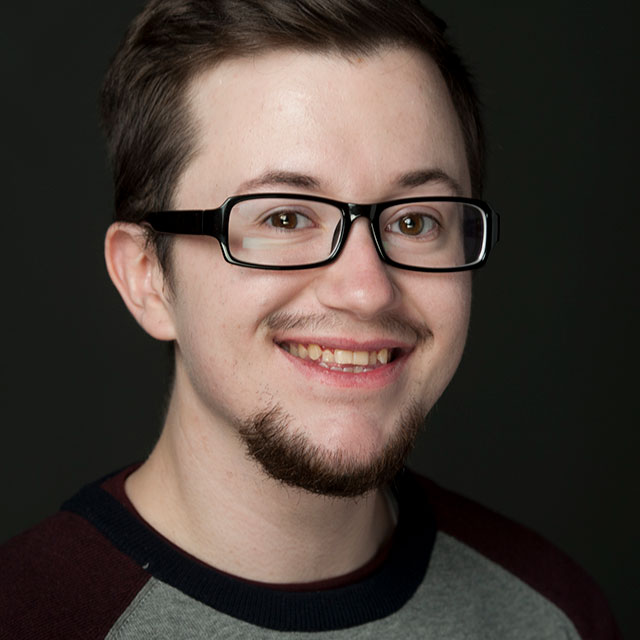 Caryl Churchill's A Number was first performed in 2002, a time when multiple discoveries in the field of genetics were made. In 1996, Dolly the Sheep was the first mammal successfully cloned. The Human Genome Project, created to map and identify human genes, occurred between 1990 and 2003. These events triggered many ethical debates, including the fear of human cloning.
The human identity is fragile. We are highly intelligent and possess cultures that set us apart from every other living thing on the planet. Yet, we still have many similarities to our mammal cousins. When a sheep is cloned, that feels threatening. Humans latch on to their personalities to set them apart from everyone else. What does it mean if there is a person with the same exact genetic material, created artificially?
A Number explores the theme of nature vs nurture through the three sons. While directing this show I've been most interested in Salter's point of view and behavior. Salter makes the decision to clone his son, and this situation is not without consequences. The sons are left to question their identity, but Salter has his own crisis. After Salter is given a second chance to redeem himself, he is left with nothing, stating he feels "blocked in all directions." Be careful what you wish for.
Thank you for joining us online to stream A Number.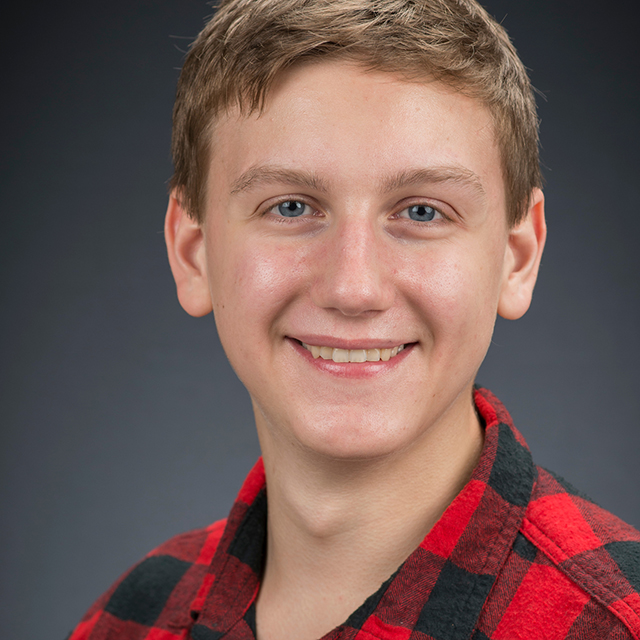 TOMER PROCTOR-ZENKER (Bernard 1, Bernard 2, and Michael Black) is excited to explore three challenging characters in A Number. A junior with a concentration in acting, his previous theatre credits at UW-Parkside include Christopher in The Curious Incident of the Dog in the Night-Time, Solyony in an adaptation of Anton Chekov's Three Sisters, Captain and Announcer Three in The War of the Worlds, and Tiny Tom in Urinetown: The Musical.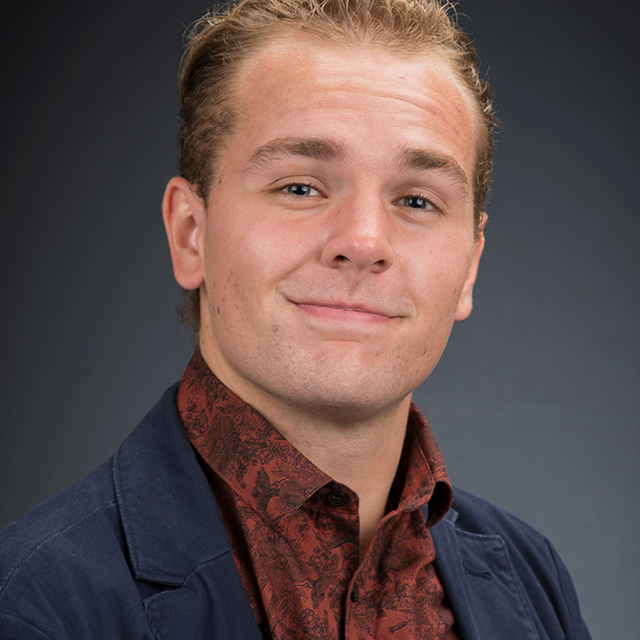 HANS PFRANG (Salter) is in his junior year as a theatre arts major at UW-Parkside with a concentration in performance. His acting credits include Urinetown: The Musical (Senator Fipp) and two staged readings, Water by the Spoonful (Fountainhead) and A Doll's House Part 2 (Torvald). Hans looks forward to pursuing future projects at UW-Parkside.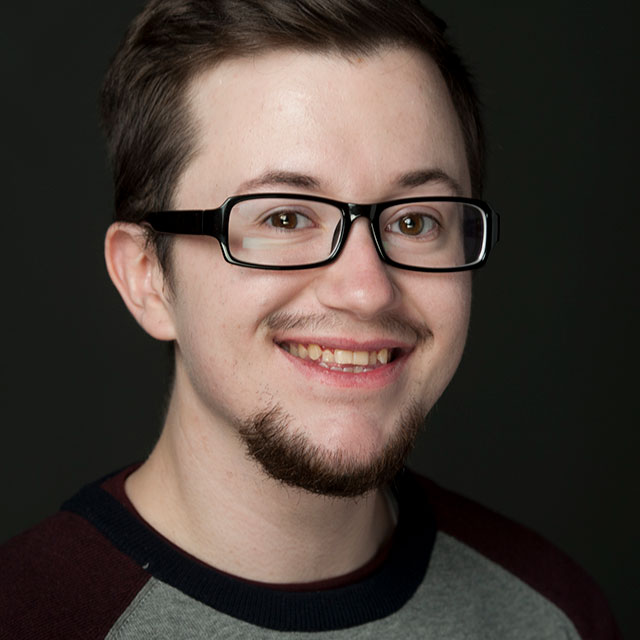 TYLER COFFEY (Director) is very excited for A Number to be his first directing credit. He is currently a graduating senior, studying theatre arts and psychology. Acting credits at UW-Parkside include Love's Labour's Lost (Moth), an adaptation of Three Sisters (Kulygin), and Water by the Spoonful (Ghost). Tyler served as a dramaturg for Urinetown: The Musical and The Curious Incident of the Dog in the Night-Time. He also served as Sound Designer for Silent Sky. Tyler has a special interest in teaching and works with Pink Umbrella Theater Company to create an inclusive and adaptive environment for all actors.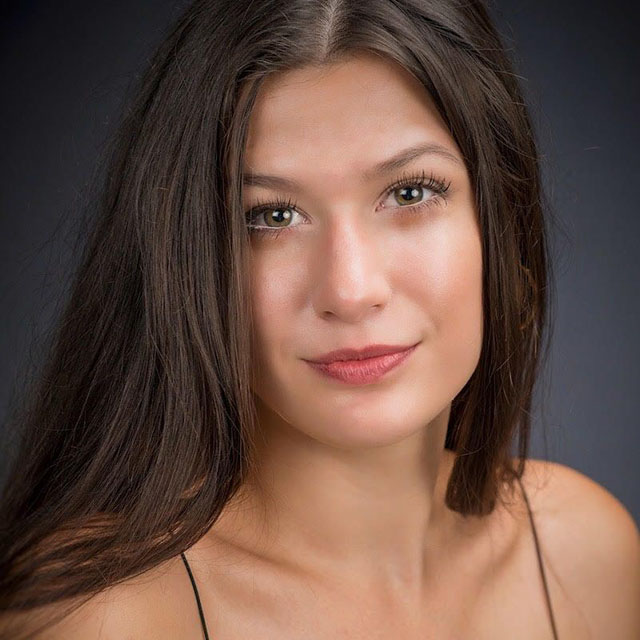 JENNIFER NELSON (Stage Manager) is currently studying theatre arts and psychology as a senior at the University of Wisconsin Parkside. Acting credits include Glass Slipper (Nicole), Annie Jump & the Library of Heaven (Mrs. Gomez/Chairwoman) at Renaissance Theaterworks; Almost Maine (Female Swing) at Fleeing Artists Theatre; The Curious Incident of the Dog in the Night-Time (Judy), Midnight and Moll Flanders (Young Moll) at the University of Wisconsin-Parkside; The Tempest (Trinculo), The Miser (Master Jacques), Crimes of the Heart (Meg), The Actor's Nightmare (Ellen), at the College of Lake County in Illinois. Jennifer is excited to be stage managing her first show and hopes the audience enjoys the performance.
Fabrice Conte-Williamson, Rachael Schwartz, Bri Humke, Maranda Riley, Jake Bray, and Kevin Gray
THEATRE ARTS SUPPORTERS

The College of Arts and Humanities with the UW-Parkside Foundation gratefully acknowledges the following individuals for their investment in the Theatre Arts Department and students.
Producing Sponsors
Julie Anding & Lisa Kornetsky*
Amy Bigna*
Dr. Donald A. Cress*
Patricia Petretti*
$1,000+
Lisa & Mike Humke*
Shirley Warter*
$500-$999
William Dienhart
Lesley Heins Walker & Peter O'Keefe
$250-$499
Susan M. Cable, D.D.S., '81
Debra Karp & Stephen Smiley
David R. Koss '06
Merlin Ramaker
Jody and Kim Sekas
Jeff & Lynn Skatrud

You can enhance Theatre Arts Education.
In the same way that mounting a play requires a team, funding it is likewise a team effort. To produce our amazing shows, we rely on a combination of sources—ticket sales, the University, and private funding.
Play a part in advancing the student experience through your one-time or recurring contribution to the Dr. Donald A. Cress Theatre Production Enhancement Fund.
Donations listed were received Jul 1, 2019-Sep 30, 2020. For omissions or changes to this donor list, please contact development@uwp.edu
About UW-Parkside
Since 1968, the University of Wisconsin-Parkside has continued to build a reputation as an outstanding liberal arts institution with particularly strong fine arts programs. With The Rita Tallent Picken Center for Arts & Humanities, our state-of-the-art instructional facilities and stunning performance venues match our award-winning academic programs and provide even greater community access. UW-Parkside offers a wide variety of undergraduate and graduate degree programs, as well as specialized online programs. Each year, more than 100 College of Lake County graduates transfer to UW-Parkside to pursue a four-year degree. The award-winning Theatre Arts program is a popular destination for transfer students.