Collective Rage: A Play in 5 Betties; in Essence, A Queer and Occasionally Hazardous Exploration; Do You Remember When You Were in Middle School and You Read About Shackleton and How He Explored the Antarctic?; Imagine the Antarctic as a Pussy and It's Sort of Like That
(full title)
"Collective Rage: A Play in Five Betties" is presented by arrangement with Concord Theatricals on behalf of Samuel French, Inc.
www.concordtheatricals.com
Music Director
Ryan Cappleman 
Sound Designer
Kevin Gray
Stage Manager
Alyssa Ramirez*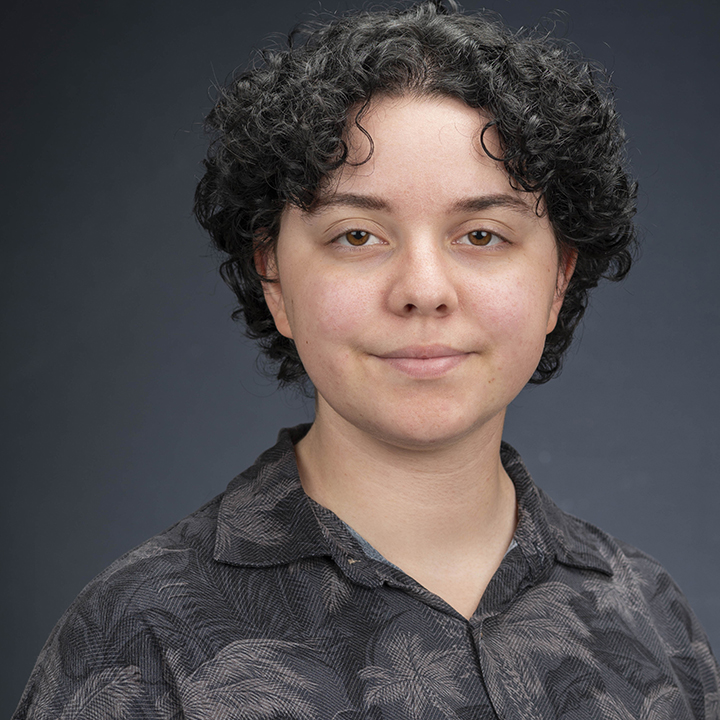 Womanhood is more often than not an expectation rather than an option. A series of unspoken rules and taboos offered through sideways glances and snide comments, often given by those who are not even women at all. Many women, especially those shown in Collective Rage, feel it like a To Do list rife with contradictions rather than the deeply complex and personal lived experience it truly is. And, for some, it becomes something entirely inaccessible. Collective Rage, first performed in 2016, is about women and non-women and every confusing, complex, beautiful thing in between.  
And yet, while the people presented in Collective Rage move through their own personal transformations with angry, desperate beauty, in our own world women are struggling to be heard. Reproductive rights are at stake, misogyny and transphobia are at a terrifying high and people are screaming to be heard. Most terrifyingly, abortion access across the country has been restricted, ripping necessary healthcare from millions of Americans. I hope, as you watch this piece, you look at these people and recognize in their existence the real people in your lives. Those people who aren't done fighting at the end of these 90 minutes. Remember the real fight. 
The creation of this piece was not a singular effort. I had not only a cast brimming with talent, but a cast who was so deeply excited and enthusiastic about devising this piece alongside me. I had the always appreciated guidance of Rachael Swartz, who never failed to encourage me to do something different, rather than expected. I had Kevin Gray and Ryan Cappleman, who both offered their expertise and skill during the process of this production. As well, to bring this play to brilliant light (quite literally), I had the wonderful Jessica Baker. And I had, just like the Betties, my friends. To Riley, Janet and Abe, that first cold read during July truly showed me the wonder of this play.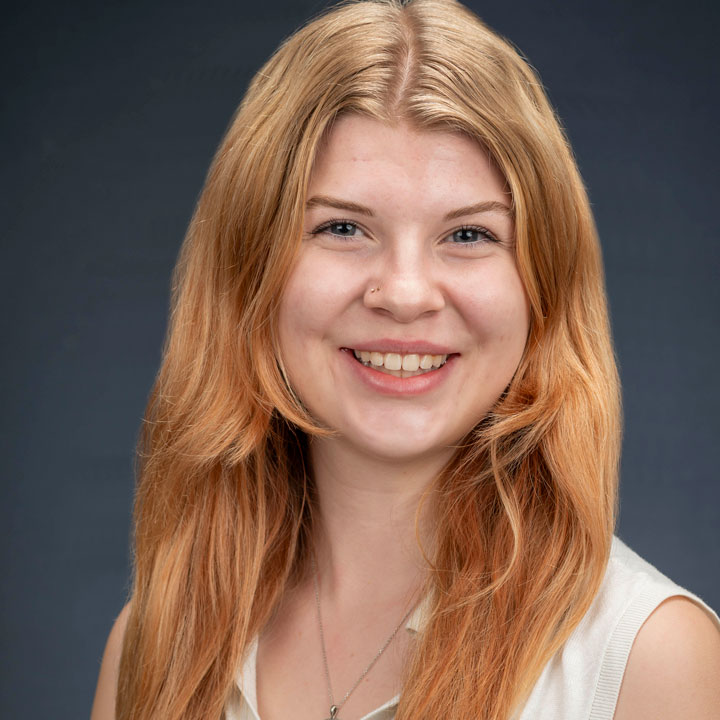 DAKOTA BERESFORD (Betty 1) is a freshman Theatre Arts major with a concentration in Musical Theatre. Previous acting credits include Rainbow Fish the Musical (Miss. Minnow/Rainbow Fishes inside voice) for Wisconsin Theatre Arts, High School Musical (Susan/Jock/Thespian), Seussified Christmas Carol (Narrator #1), and Beauty and the Beast (Ensemble) at the Rhode Center of the Arts, as well as scenic painting, lighting, and sound for the Rhode.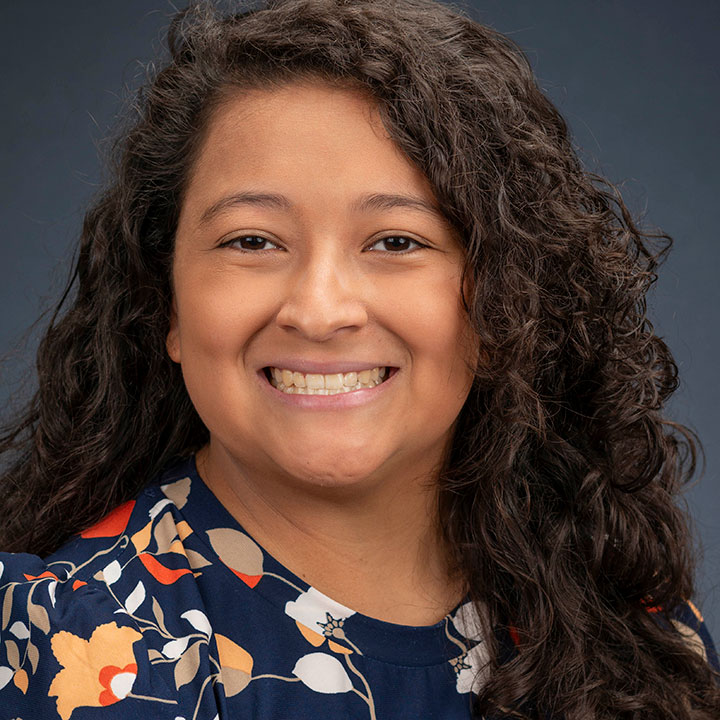 JULIANA (JUJU) GARCIA-MALACARA (Betty 3) is a junior with a double major in Communication and Theatre Arts, as well as a concentration in Musical Theatre. Recent Parkside credits include As You Like It (U/S Phoebe). Regional theatre credits include Bob's Burgers (Louise Belcher) with Purse String Productions, Kidswrites (Ensemble) and Songbook (Lyrics) at Skylight Music Theater, Lost Girl (Krista/Girl C) and A Christmas Carol (Belinda Cratchit) at Milwaukee Repertory Theatre. Additional credits include Mamma Mia! (Ensemble), Nunsense (Sister Mary Leo), The Laramie Project (Alice Silva), Rainbow Fish (Little Fish), Junie B. Jones (Junie B. Jones), Sister Act (Michelle) at Racine Theatre Guild. Juju served as the Assistant Director for Disney's The Jungle Book, Jr. and 101 Dalmatians Jr. at the Racine Theatre Guild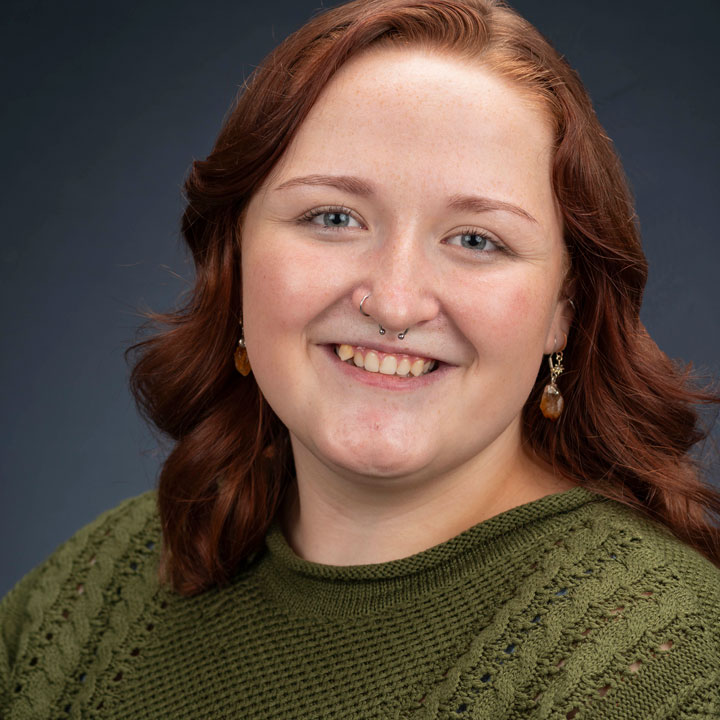 FALYN KREMPP (Betty 4) is a second year Music Major with a concentration in Contemporary & Commercial Music. This is her first theatre production at Parkside.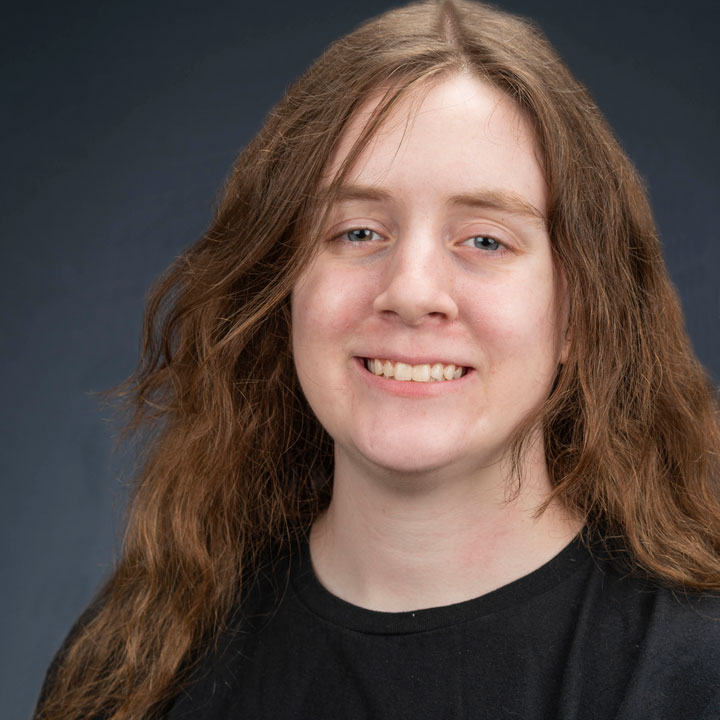 J LOFTY (Betty 5) is a junior Theatre Arts major with a minor in International Studies. Previous acting credits include Hir (Isaac). Additional credits include As You Like It (Assistant Props Head) and She Kills Monsters (Assistant Props Head) at UW-Parkside, as well as You're a Good Man, Charlie Brown at STEPS Performing Arts (Props Head) and Brighton Beach Memoirs (Assistant Stage Manager) at Lakeside Players.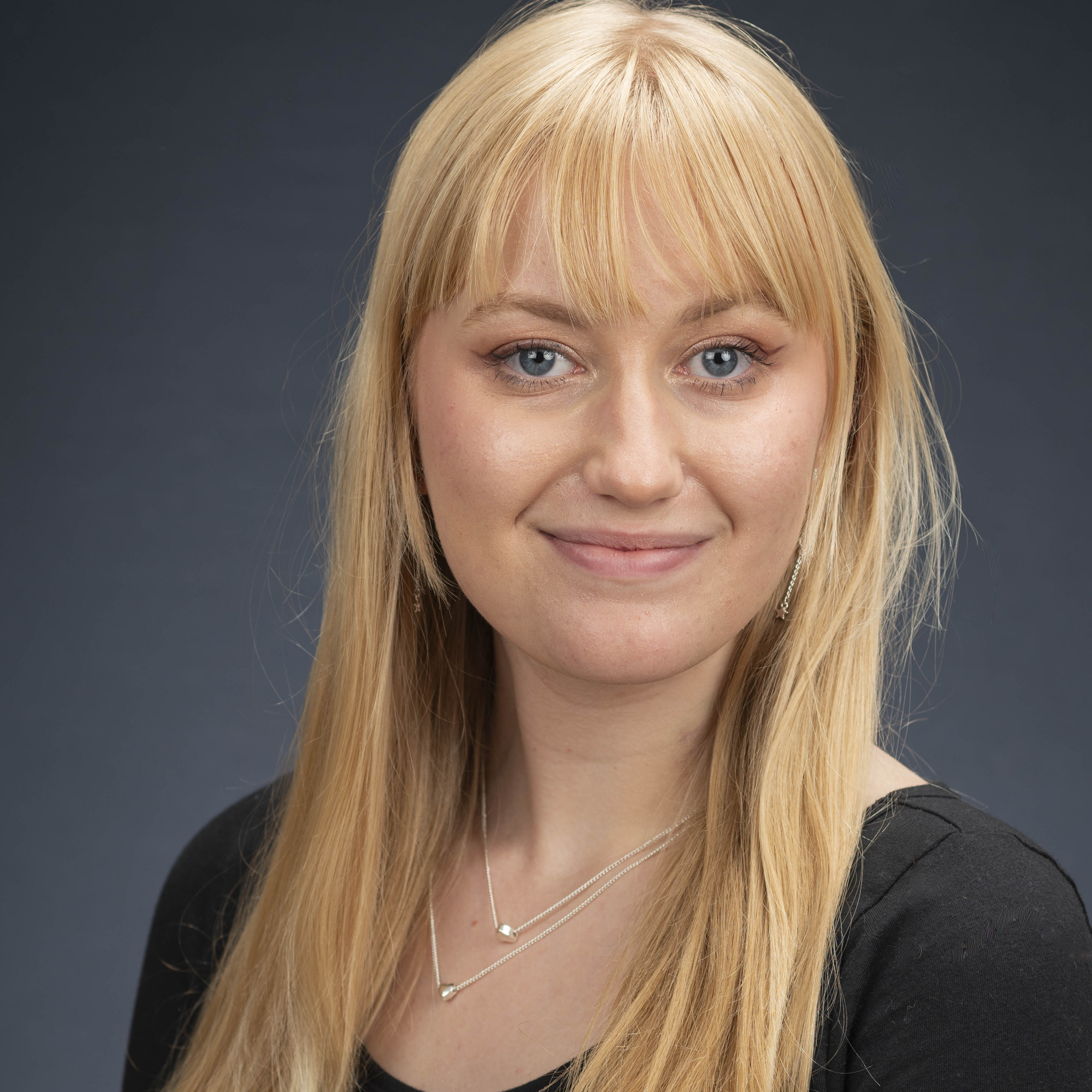 OLIVIA MAURITZ (Betty 2) is a sophomore with a double major in Art and Theatre Arts and a concentration in Musical Theatre. Previous credits include The Wolves (#8).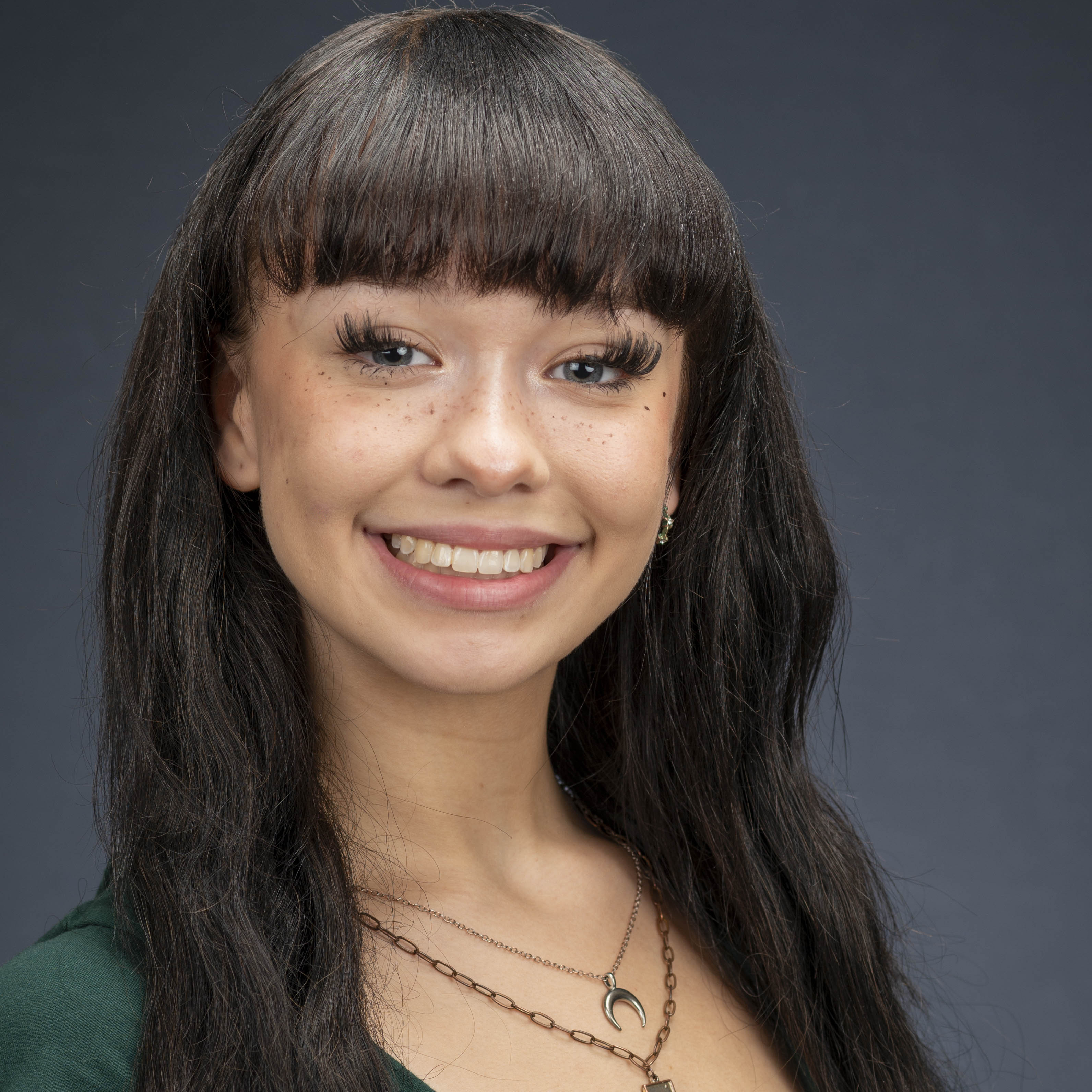 BROOKE MUELLER (Swing / Narrator) is a freshman Theatre Arts major with a concentration in Musical Theatre.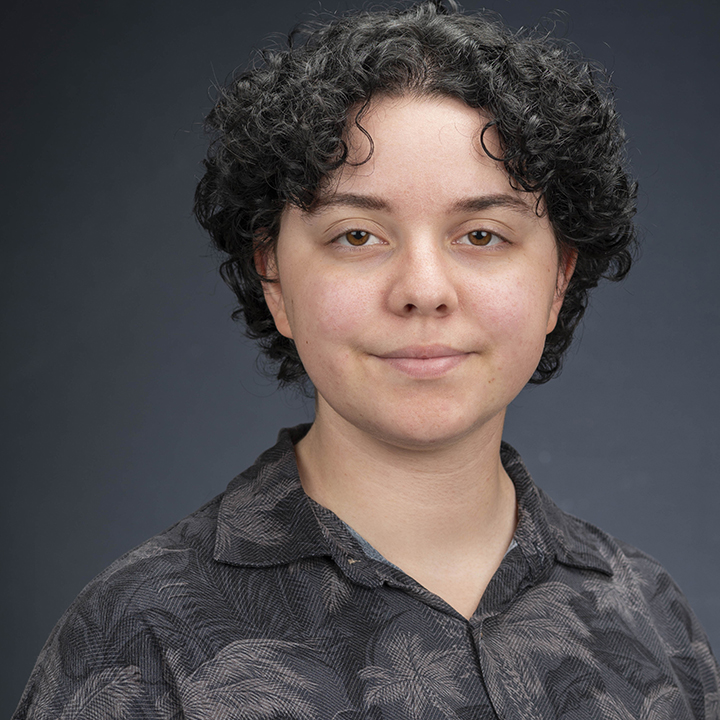 PERCY REED (Director) is a junior Theatre Arts major with concentrations in Acting and Directing. Recent credits include Gruesome Playground Injuries (Doug), Indecent (U/S Lemml and The Ingenue) and The Penelopiad (Suitor/Maid) at UW-Parkside. Percy served as Assistant Director for our production of The Aliens.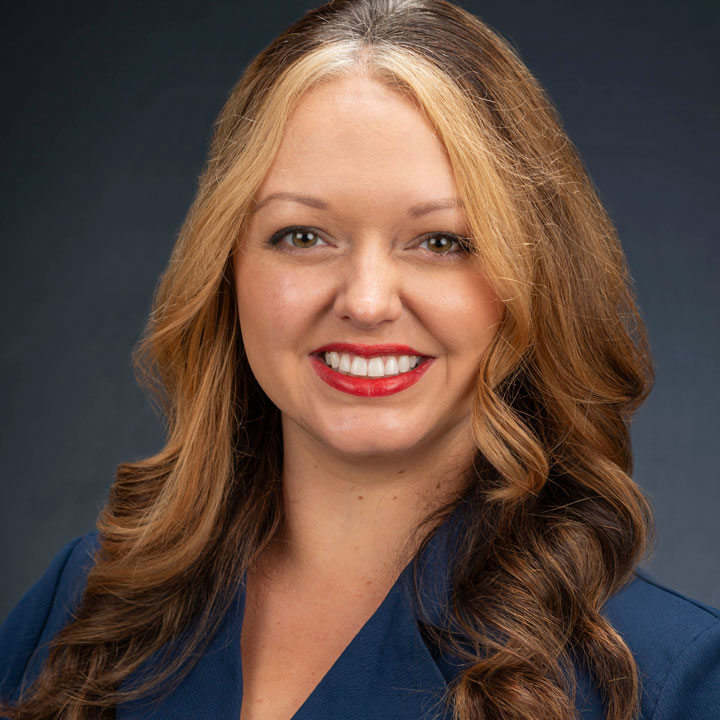 RACHAEL SWARTZ (Faculty Directing Advisor) teaches musical theatre, voice, movement, and on-camera acting at UW-Parkside and during the summer serves on the Acting and Musical Theatre faculty at Interlochen Center for the Arts. Rachael is a proud union member of the Stage Directors and Choreographers Society. Some of her recent regional performance credits include: The 39 Steps (Annabella/Pamela/Margaret), The Sound of Music (Mother Abbess), and Romeo and Juliet (Nurse). Recent on-camera credits include work with the Travel Channel, ID, Oxygen and TV One. She holds an undergraduate degree from Baldwin Wallace University and her MFA in Theatre Performance from The University of Southern Mississippi.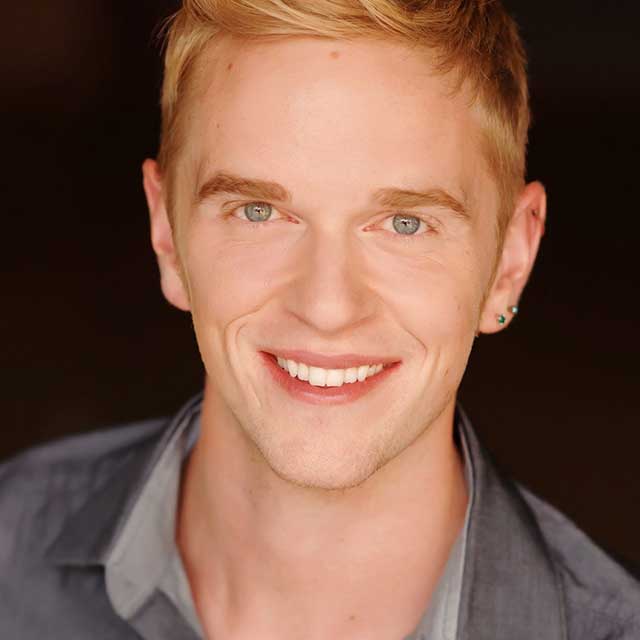 RYAN CAPPLEMAN (Music Director) is a performer, choreographer, musician and teaching artist from Milwaukee. Here at UW-Parkside, Ryan teaches Voice, Dance for Musical Theatre, and Musical Theatre Appreciation. As a performer, favorite roles include Woof (Hair), Scarecrow (The Wizard of Oz), Pooh-Bah (The Hot Mikado), and dance ensemble (Carmina Burana) at Skylight Music Theater, Alex Mialdo (Miracle on 34th Street) at Forte Theater, Britton (La La Lucille), the Piano Player (Billy Bishop Goes to War), and Company (Tomfoolery) at Third Avenue Playworks, and Jake (Waiting…a Song Cycle) Off-Broadway at the Cherry Lane Theater. As a choreographer, Ryan has earned three Footlights Awards for Outstanding Choreography in a Professional Musical, as well as numerous Jerry Awards. As a musician, Ryan has collaborated with artists ranging from elementary-school students, to Broadway stars, to Grammy Award winners. He has been lucky enough to educate young performers locally and around the country including the Milwaukee Ballet, UW-Milwaukee, Marquette University, First Stage, Danceworks, the Minnesota Conservatory of the Arts, the Virginia State Thespian Conference, and many high schools.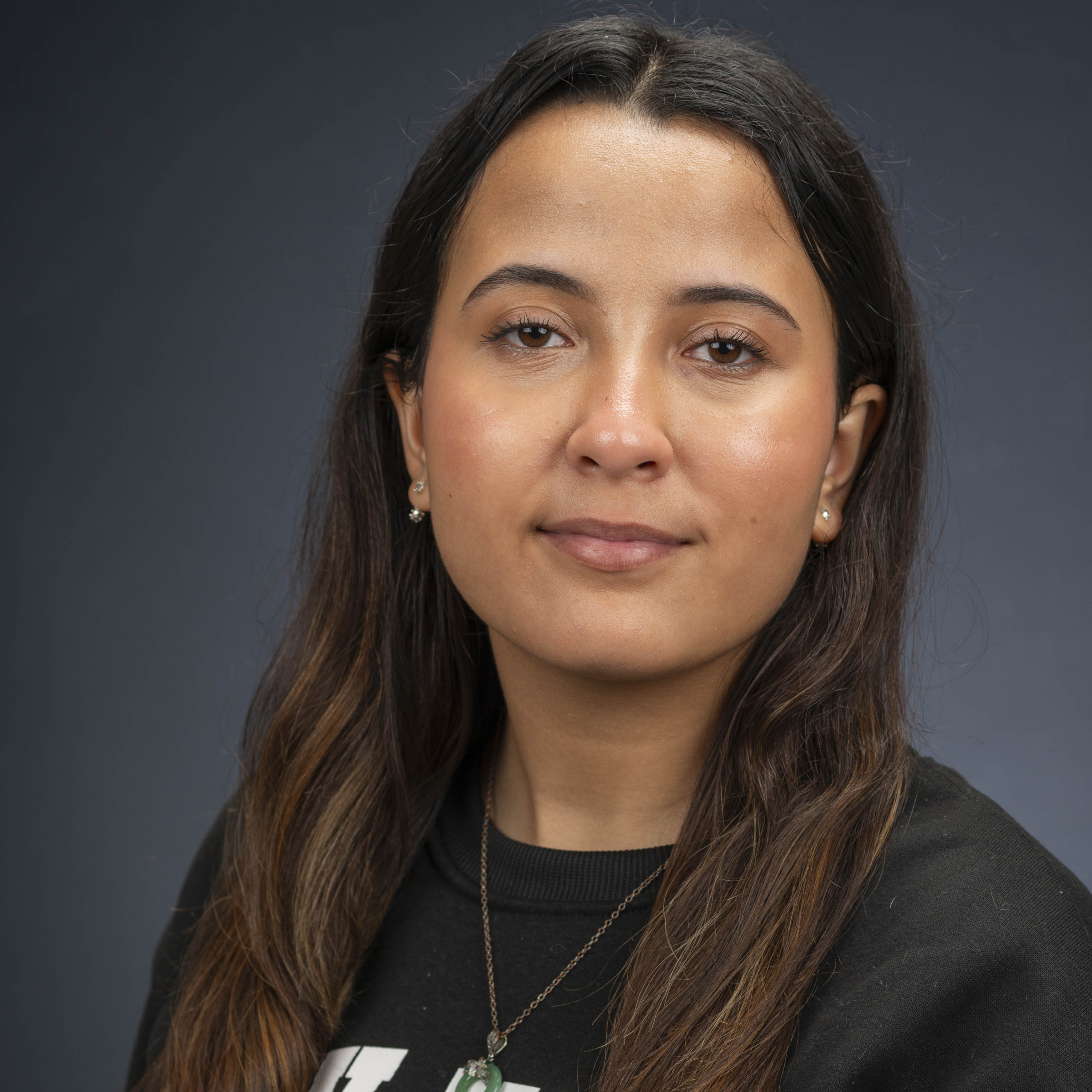 ALYSSA RAMIREZ (Stage Manager) is a freshman Theatre Arts major.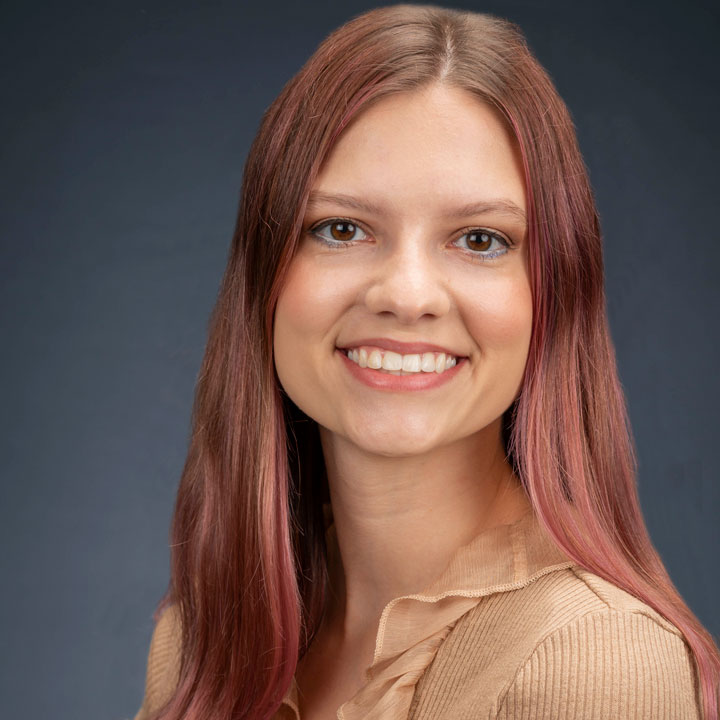 JESSICA BAKER (Faculty Lighting Advisor) is a Theatre Arts alumni from UW-Parkside, currently serving as UW-Parkside's Lighting Supervisor. She is a KCACTF Region 3 Theatrical Design Award Recipient for her lighting designs of both The War of the Worlds and Romeo and Juliet. During summer of 2019, Jessica was an intern at The Great River Shakespeare Festival. Most recently, she was a Lighting Apprentice at The Santa Fe Opera, working on many productions including Carmen, The Barber of Seville, Tristan und Isolde, and Falstaff.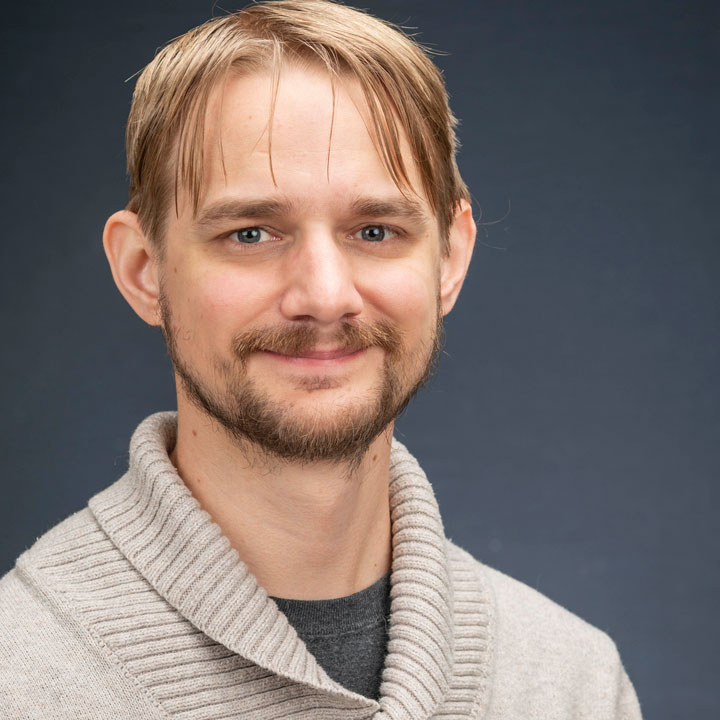 KEVIN GRAY (Sound Designer) is UW-Parkside's Sound Manager and Instructor, working with both the Theatre Arts and Music departments to produce art and events on campus. Kevin received a BA in Sound Design with a minor in Music Composition from Michigan Technological University. Design credits include The Curious Incident of the Dog in the Night-Time, Cinderella, and Stupid F##king Bird, for which he received a national award. 
Special Thanks
Casa Capri for ongoing support. The 2023/24 Theatre Arts Season was made possible by the generous support of our sponsors: Trish Pettreti, Susan M. Cable, Don Cress, Heidi Skatrud, and Tom Harty.
Production Personnel
Faculty Directing Advisor
Rachel Swartz
Lighting Design Advisor
Jessica Baker
Photographer
Alyssa Nepper
Marketing & Poster Design
Kim Sekas
Program Layout
Kim Sekas
Department Administrative Assistants
Joe Lambin, Edson Melendez
Theatre Arts Department Chair
Fabrice Conte-Williamson
Box Office Manager
Alex Gray
THEATRE ARTS SUPPORTERS

The College of Arts and Humanities with the UW-Parkside Foundation gratefully acknowledges the following individuals for their investment in the Theatre Arts Department and students.
$1,000+
Susan M. Cable, D.D.S. '81 *
Dr. Donald A. Cress *
William Dienhart *
Marie Kohler & Brian Mani *
Patricia Petretti *
Shirley Warter *
$500-$999
Keith Harris
$250-$499
David R. Koss, '06
Dr. Lesley Heins Walker
$100-249
Darleen Chiappetta
Edwin & Flora Doody
Calvin Kaplan '71
Debra Karp & Stephen Smiley
Frances M. Kavenik
Heather McGee '90

You can enhance Theatre Arts Education.
In the same way that mounting a play requires a team, funding it is likewise a team effort. To produce our amazing shows, we rely on a combination of sources—ticket sales, the University, and private funding.
Play a part in advancing the student experience through your one-time or recurring contribution to the Dr. Donald A. Cress Theatre Production Enhancement Fund.
Donations listed were received Jul 1, 2022-Aug 30, 2023. For omissions or changes to this donor list, please contact development@uwp.edu
About UW-Parkside
Since 1968, the University of Wisconsin-Parkside has continued to build a reputation as an outstanding liberal arts institution with particularly strong fine arts programs. With The Rita Tallent Picken Center for Arts & Humanities, our state-of-the-art instructional facilities and stunning performance venues match our award-winning academic programs and provide even greater community access. UW-Parkside offers a wide variety of undergraduate and graduate degree programs, as well as specialized online programs. Each year, more than 100 College of Lake County graduates transfer to UW-Parkside to pursue a four-year degree. The award-winning Theatre Arts program is a popular destination for transfer students.