Gruesome Playground Injuries is performed without an intermission.
The World Premiere of GRUESOME PLAYGROUND INJURIES was produced by the Alley Theatre, Gregory Boyd, Artistic Director; Dean R. Gladden, Managing Director.
Produced by Second Stage Theatre, New York, January 2011, Carole Rothman, Artistic Director.
Director
Chalena Williams
Stage Manager
Travis Siepl
Directing Advisor
Fabrice Conte-Williamson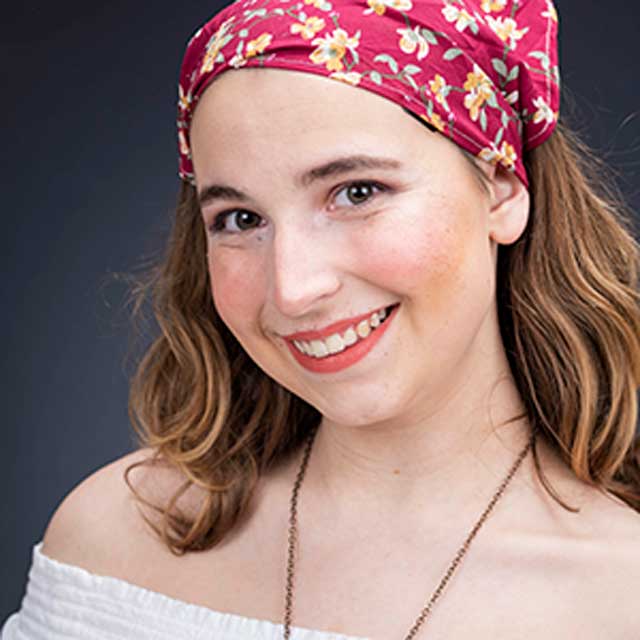 KALI AVERY (Kayleen) is a junior Biological Sciences major with a minor in Theatre Arts. Previous credits include She Kills Monsters (U/S Agnes).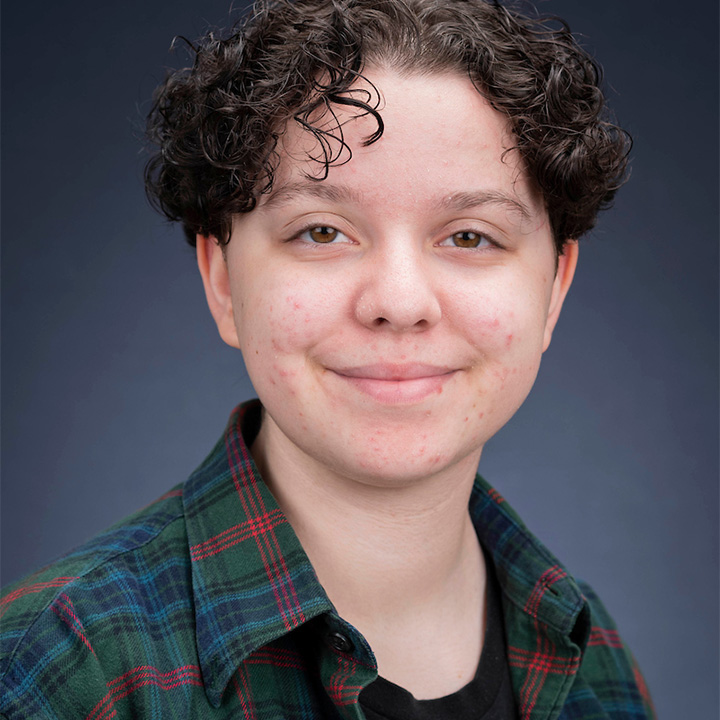 PERCY REED (Doug) is a sophomore Theatre Arts with concentrations in Acting and Directing. Recent credits include Indecent (U/S Lemml and The Ingenue) and The Penelopiad (Suitor/Maid) at UW-Parkside.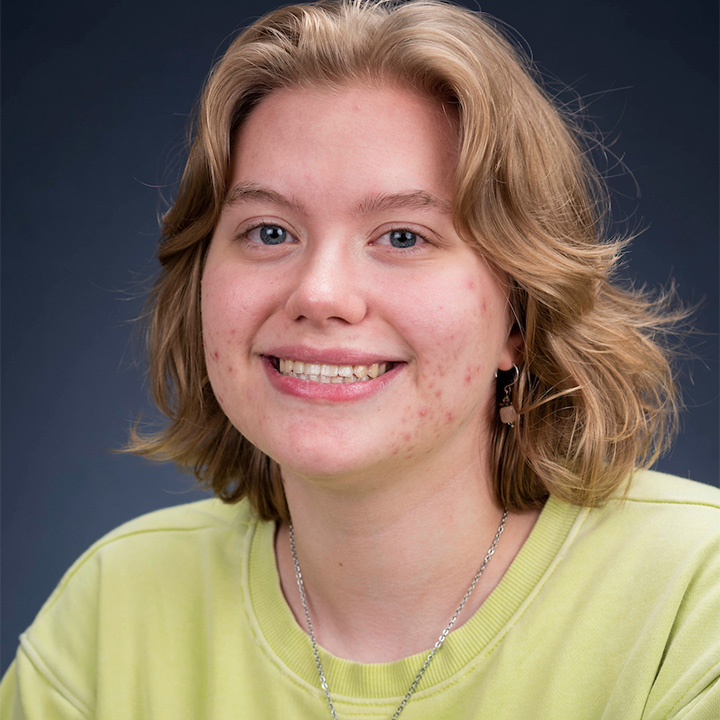 MAGGIE JAY (Narrator,U/S Kayleen) is a sophomore Theatre Arts major with concentrations in Acting and Design and Technology. Previous credits at UW-Parkside include The Wolves (Scenic Charge Artist), Circle Mirror Transformation (Theresa), The Tourists (Peggy), and The Penelopiad (Deck Crew).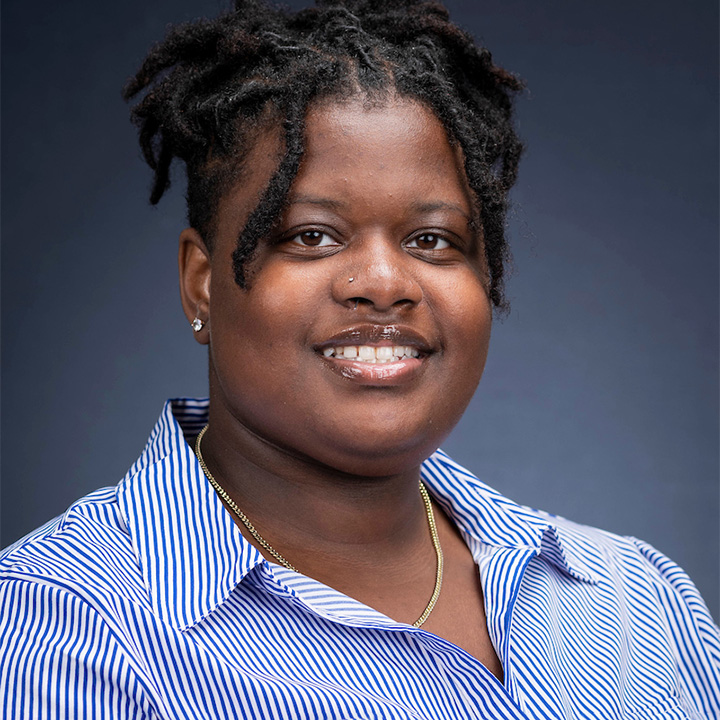 CHALENA WILLIAMS (Director) is a senior Theatre Arts major with concentrations in Acting and Directing, and a minor in Digital Media and Production. Previous credits include The Wolves (#00), She Kills Monsters (Farrah the Faerie), Love's Labour's Lost (Jacquenetta), Pretty (Narrator), and The Tourists (Narrator). Last season, Chalena served as Assistant Director for UW-Parkside's production of Indecent by Paula Vogel. This Summer, Chalena worked at Interlochen as their Production Lead Video Technician. Chalena has also held multiple internships with Fresh Films and Reese Witherspoon's Hello Sunshine Production company. In October 2021, Chalena traveled to Brunswick, GA to join the family of Ahmaud Arbery in solidarity. While there, she directed and shot a documentary highlighting the activists that came to demand justice for Ahmaud Arbery.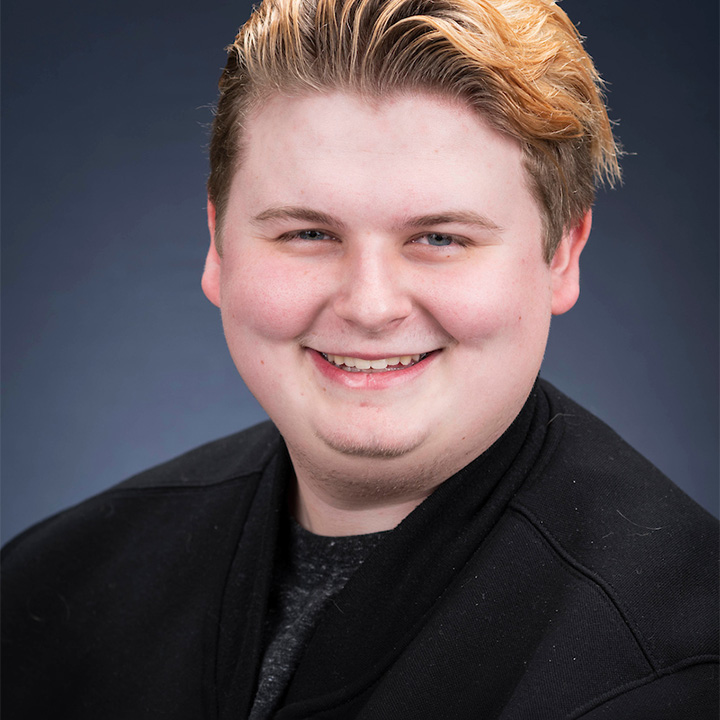 TRAVIS SIEPL (Assistant Director) is a junior Theatre Arts major with a concentration in Directing. Prior credits include She Kills Monsters (Assistant Director), The Penelopiad (Assistant Stage Manager), Stupid F##king Bird (Sound Board Op), Proof (Stage Manager), and Rodgers and Hammerstein's Cinderella (Stream Team). This season, Travis will also be directing a production of reasons to be pretty by Neil LaBute as part of our ParksideSTUDIO series.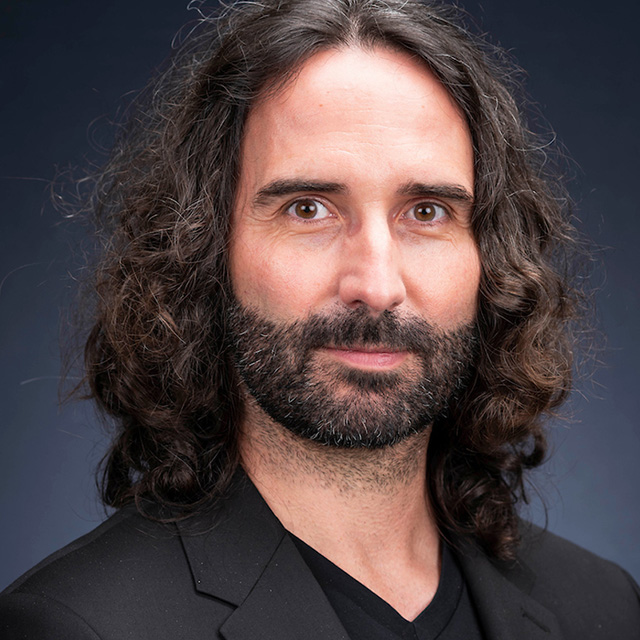 FABRICE CONTE-WILLIAMSON (Faculty Directing Advisor) is a director, actor, and theatre educator, teaching courses in directing, theatre history, dramatic literature, and dramatic criticism at the University of Wisconsin-Parkside. Fabrice received a Master of Performing Arts from the University of Nice, France, as well as an MFA in Directing and an Interdisciplinary Ph.D. from the University of Oklahoma Helmerich School of Drama. His primary research focuses on post-modern French dramatic literature and performance theory, the role of literary myth in dramatic literature, and the development of multilingual and cross-cultural theatre movements. From 2007 to 2013 Fabrice was Chair of the Department of Visual and Performing Arts at St. Gregory's University. He also taught acting and voice and movement at the University of Oklahoma where he became actively involved with the Kennedy Center American College Theatre Festival Region VI, serving as State Chair for Oklahoma and coordinator for the Arts Management and Administration Initiative (ASPIRE). Recent projects include directing Stupid F##king Bird by Aaron Posner for UW-Parkside (KCACTF Region III Invited Production) and co-translating Stormy Weather on Mount Olympus by Nobel Prize winner Ismail Kadare for the 50th Neudstadt Literature Festival.  
Special Thanks
The director wants to thank her family, friends, and peers who have supported her throughout her college career. A special thank you to Misti Bradford and Rachael Swartz for pushing her out of her comfort zones. The director congratulates and thanks the crew and cast for all of their hard work and hopes that everyone enjoys the show!
Production Personnel
Sound Faculty Advisor
Kevin Gray
Program Layout
Aahlaysia Gentry
Poster Design
Kim Sekas
Production Photographer
Alyssa Nepper, Laura Mason
Department Administrative Assisstants
Joe Lambin, Edson Melendez
THEATRE ARTS SUPPORTERS

The College of Arts and Humanities with the UW-Parkside Foundation gratefully acknowledges the following individuals for their investment in the Theatre Arts Department and students.
$1,000+
Susan M. Cable, D.D.S., '81*
Dr. Donald A. Cress*
Marie Kohler & Brian Mani*
Patricia Petretti*
$500-$999
Laurie & Steve Feiler
Shirley Warter
$250-$499
Debra Karp & Stephen Smiley
David R. Koss '06
$100-249
Darleen Chiappetta
Barbara DeLaney
Ruth A. Frear
Dr. Claire M. Hicks
Lisa & Mike Humke
Karen MacKinnon
Jeff & Lynn Skatrud
Melissa Smyth

You can enhance Theatre Arts Education.
In the same way that mounting a play requires a team, funding it is likewise a team effort. To produce our amazing shows, we rely on a combination of sources—ticket sales, the University, and private funding.
Play a part in advancing the student experience through your one-time or recurring contribution to the Dr. Donald A. Cress Theatre Production Enhancement Fund.
Donations listed were received Jul 1, 2020-Sep 30, 2021. For omissions or changes to this donor list, please contact development@uwp.edu
About UW-Parkside
Since 1968, the University of Wisconsin-Parkside has continued to build a reputation as an outstanding liberal arts institution with particularly strong fine arts programs. With The Rita Tallent Picken Center for Arts & Humanities, our state-of-the-art instructional facilities and stunning performance venues match our award-winning academic programs and provide even greater community access. UW-Parkside offers a wide variety of undergraduate and graduate degree programs, as well as specialized online programs. Each year, more than 100 College of Lake County graduates transfer to UW-Parkside to pursue a four-year degree. The award-winning Theatre Arts program is a popular destination for transfer students.