THE MAD ONES will run roughly 90 minutes
and there will be no intermission.
THE MAD ONES is presented by arrangement with Concord Theatricals. www.concordtheatricals.com
Based on an Idea by Zach Altman and Bree Lowdermilk
New York Premiere Produced by Prospect Theater Company, New York, NY
Cara Reichel, Producing Artistic Director; Melissa Huber, Managing Director
Originally Produced by Goodspeed Musicals
Michael P. Price, Executive Producer
Presented at the National Alliance for Musical Theatre's Festival
of New Musicals in 2016. www.namt.org
Orchestrations by Bree Lowdermilk
Sound Design by Alex Hawthorn
Electronic Music Design by Dana Hayne
Stage Manager
Kammi Kringle
Music Director/Piano
David Brady
Sound Board Operator
Allison Hayes
I first read Jack Kerouac's On the Road while on tour. After undergrad, I had packed the contents of my dorm room into the furnace closet in my parent's basement, grabbed the biggest suitcase that I could find, joined Americorps, booked some shows and took off.  I had a deep fascination with those who I felt were "mad ones," just like I saw myself.  "...mad to live, mad to talk, mad to be saved, desirous of everything at the same time..."  Each summer for the 6 years prior to my encounter with this book, I had run off on this concert tour or to that summer stock and would do so for another 6 years after that moment.  In that initial read and every read I've given the book since, I found myself circling lines that spoke to me in that text as I deeply felt the freedom of "nothing behind me, everything ahead of me, as is ever on the road."  Or "I was surprised, as always, by how easy the act of leaving was, and how good it felt.  The world was suddenly rich with possibility."  It was the love of teaching that taught me the value of staying. 
In this musical by Kait Kerrigan (words) and Bree Lowdermilk (music), Samantha Brown is a high school senior who finds herself on the brink of change with her car keys in hand.  She finds herself torn between the expectations of her mother, her high school sweetheart and echoes of the words of her lost best friend who had awakened the call of something wild, free, and "mad to live" in her heart.
This show is for anyone who has ever felt the call to run, to be free from all our regrets and to simply live.  Here's to the moment when we find ourselves somewhere between "the East of [our] youth and West of [our] future."  Cheers to us, the Mad Ones.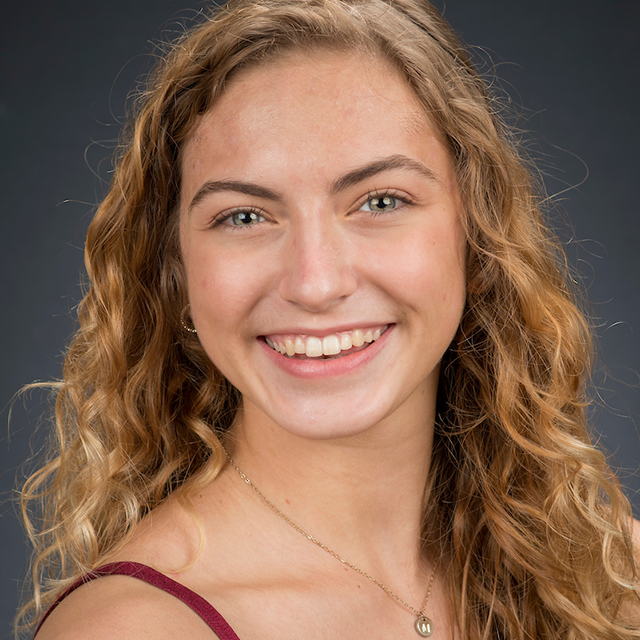 ELISEBETH SPARKS (Sam) is a junior at Parkside, double majoring in music performance and theatre arts with a concentration in musical theatre. Past acting credits include ensemble/Marie U/S in R&H Cinderella, Mash U/S in Stupid F**king Bird, and Irina in 3 Sisters. She is thrilled to share live theater with you, and hopes you enjoy the show!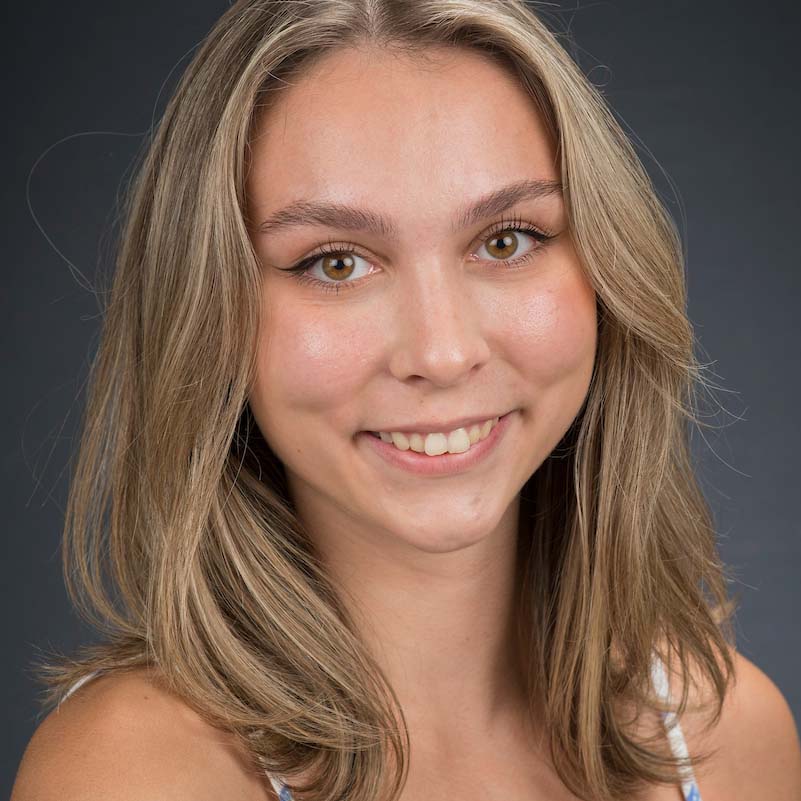 Maddison Crecchio (Kelly) is in her final year at UW-Parkside. Here she is studying theatre with a Concentration in Performance. Some of her favorite roles include Cinderella (Ensemble/Madame U/S /Dance Captain), Romeo and Juliet (Lady Capulet), and Hope and Gravity (Jill) at the University of Wisconsin Parkside, A Doll's House (Nora) and Cabaret (Lulu/Ensemble) at The College of Lake County.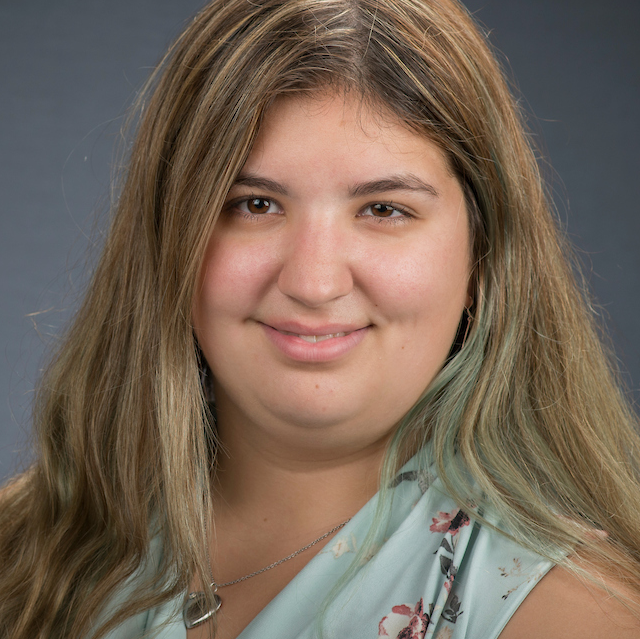 Megan Schaut (Bev) is a senior at the University of Wisconsin-Parkside pursuing a degree in theatre arts with a concentration in acting. Some of Megan's previous roles include an Ensemble and U/S for Gabrielle in Cinderella, Olga in Three Sisters, Nan in Hope and Gravity, and Miss Andrews in Its a Wonderful Life. Recently, she was one of the Assistant Stage Managers for The Penelopiad. Megan is overjoyed to be a part of this production of The Mad Ones and hopes you enjoy it!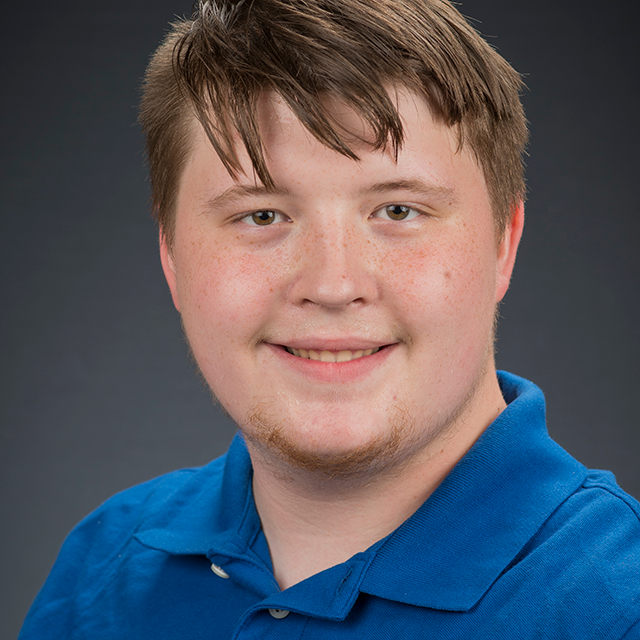 Jacob McCown (Adam) is a first-year student at UW-Parkside and is excited to be in The Mad Ones. Jacob is pursuing a theatre arts major and a computer science minor. Previous roles include Angus Tuck from Tuck Everlasting as well as R.F Simpson from Singing in the Rain. He hopes you enjoy the show.
Olivia Springsteen (Sam U/S) is a senior at Parkside. It has been an absolute joy for her to be able to be a part of the Parkside Theatre Company and to bring theatre to the masses in 2021. Her past productions at Parkside include Cinderella in the Spring of 2021, Stupid F**king Bird and Romeo and Juliet in the Fall of 2020, a staged reading of A Doll's House Part 2 in 2019, and Urinetown in the Spring of 2018.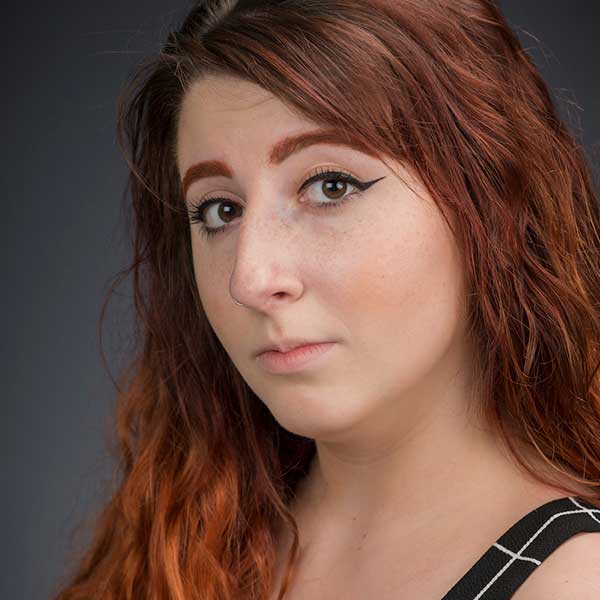 Talia Last (Kelly U/S) is a senior at UW-Parkside, majoring in theatre arts with concentrations in performance and musical theatre. Recent credits include Eurycleia/Maid in UW-Parkside's The Penelopiad, Rosencrantz in Fleeing Artists Theater's Hamlet, Madame in UW-Parkside's Cinderella, Chiffon in the Lakeside Players' Little Shop of Horrors, Anne-Marie in Parkside's FreshINK of A Doll's House: Part II, Juliet in the Lakeside Players' The Comedy of Romeo and Juliet... (Kinda Sorta), and Maria in the Fleeing Artists' Twelfth Night.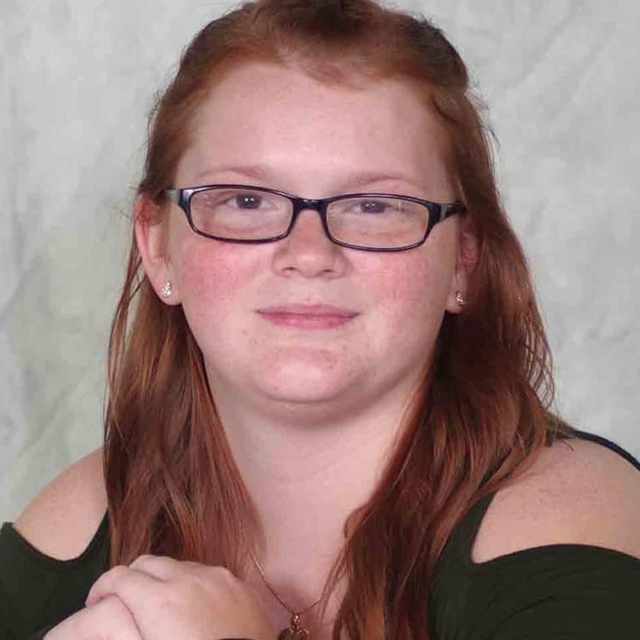 Lily Drew (Bev U/S) is a first-year student at UW-Parkside pursuing a minor in theatre arts. This is her first production at Parkside. She is excited to be a part of the show!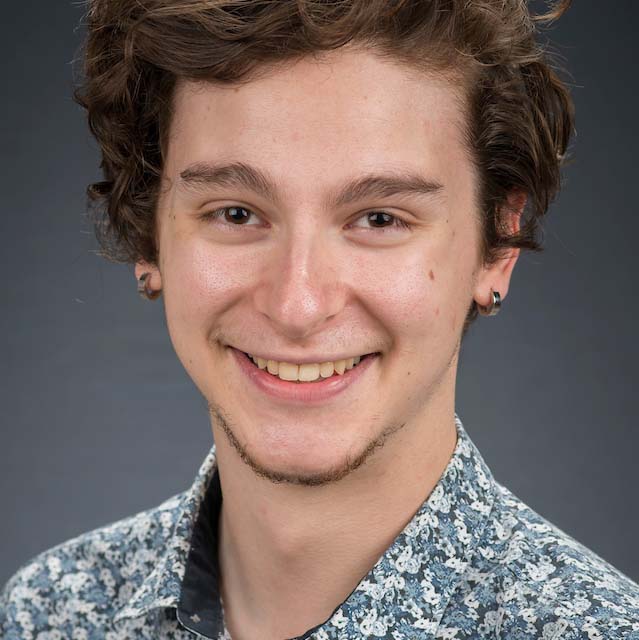 Petr Jaros (Adam U/S) is an aspiring educator with a deep desire to encourage and equip others! He is pursuing a bachelor's in Theatre Arts with an emphasis in direction and design. His past theatre credits include The Snow Queen, The Boxcar Children, and The Mousetrap.
Rachael Swartz (Director) teaches Acting, Voice, Movement, and Musical Theatre at UW-Parkside and during the summer she serves on the Acting and Musical Theatre faculty at Interlochen Center for the Arts. Rachael is a proud union member of both Actors' Equity Association and Stage Directors and Choreographers Society. Some of her recent regional performance credits include: The 39 Steps (Annabella/Pamela/Margaret), The Sound of Music (Mother Abbess), and Romeo and Juliet (Nurse). Recent on-camera credits include work on the Travel Channel, ID, Oxygen and TV One. She proudly holds a BA in Theatre from Baldwin Wallace University and MFA in Theatre Performance from The University of Southern Mississippi.
David Brady (Music Director/Piano) finds joy helping people see their potential and activate it.  He finds his fulfillment seeing people take their skills and share it with people who care - like you.  David worked for Carnival Cruise Line for 9 years as a Casting Supervisor and Manager of Musical Direction and 8 years as an MD for Holland America Line. Local support for Broadway tours include Hairspray, Little Women, Wicked, Little Shop, King and I, My Fair Lady, All Shook Up, Mamma Mia, Menopause the Musical.  David has additionally backed up artists like Aretha Franklin, Mario Frangoulis, Bobby Rydel, and Niki Blonski from the movie, Hairspray. Now, what matters most to him, is that you experience the work of people who believe that wonder, awe, and vulnerability are powerful forces to drive change. Enjoy.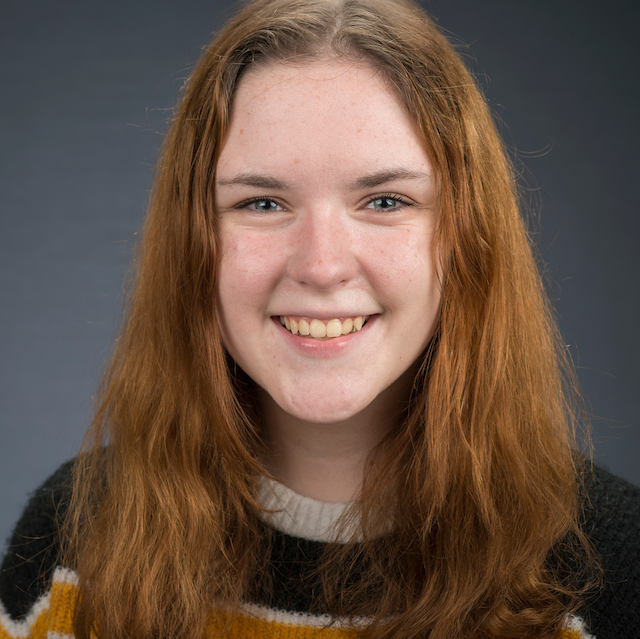 Kammi Kringle (Stage Manager) is a third-year theatre student at UWP from Kimberly, Wisconsin. With an interest in both acting and lighting design/technology, her past credits at UW Parkside include Stupid F**cking Bird (Nina/Emma U/S), The Glass Menagerie (Assistant Stage Manager), Rodgers and Hammerstein's Cinderella (Master Electrician), and The Penelopiad (Assistant Lighting Designer). She thanks you for coming back to support live theatre and hopes you enjoy the show!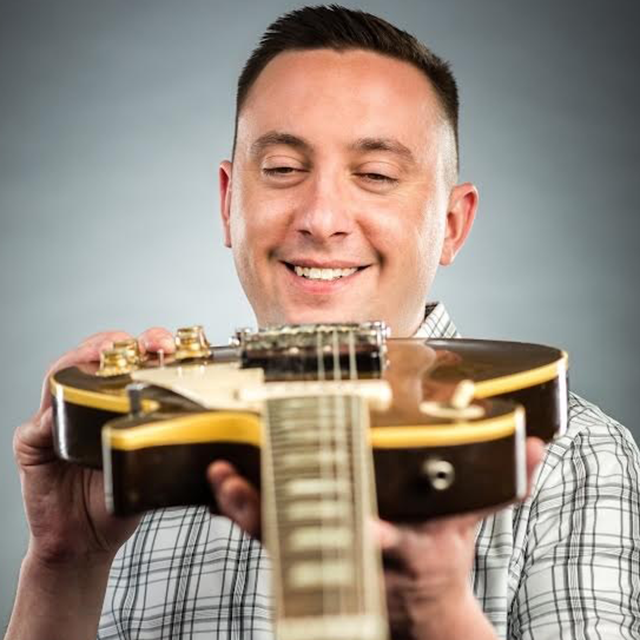 Charlie Collins (Guitar) Charlie's musical journey has taken him around the world playing on cruise ships, with touring Broadway shows (The Lion King, Sweet Charity and more), regional cover and jazz bands, and with many local theater companies. He is ever so thankful for these opportunities to meet and perform with amazing musicians, actors, and other entertainers every step of the way and The Mad Ones is no exception.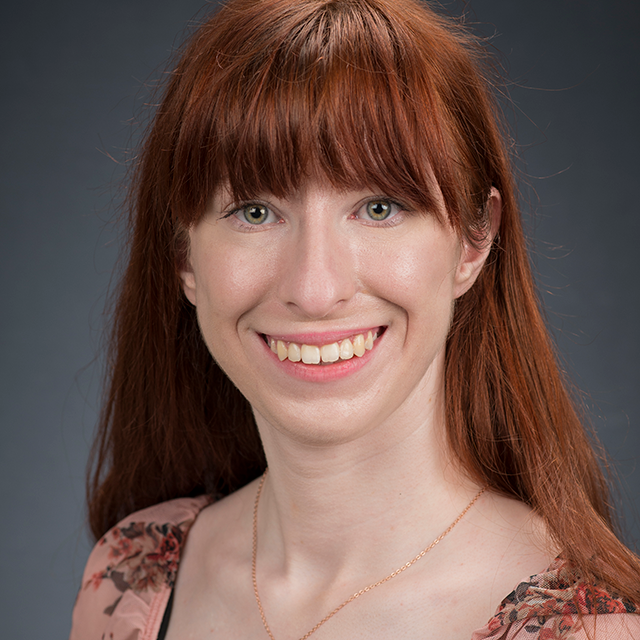 ALLISON HAYES (Sound Board Operator) is a junior theatre arts major with a concentration in musical theatre who recently transferred from State Fair Community College in Sedalia, MO. Previous credits include James and The Giant Peach (James), She Kills Monsters (Farrah) at SFCC, and The Addams Family (Pugsley) at Next Generation Performing Arts Camp.
Kait Kerrigan [she/her] (Book and Lyrics) is an award-winning lyricist, bookwriter, and playwright. Off-Broadway: The Mad Ones (fka The Unauthorized Autobigraphy of Samantha Brown), Henry & Mudge, with composer Bree Lowdermilk. She has written book and lyrics for the immersive house party The Bad Years, Republic, Unbound, Irena; and lyrics for Rosie Revere, Engineer & Friends, and Earthrise. Her plays include Father/Daughter, Disaster Relief, Imaginary Love, and Transit. Her work has been developed by La Jolla, Kennedy Center, Theatreworks/Silicon Valley, Primary Stages, Goodspeed, and others. Awards: Kleban, Larson, Theatre Hall of Fame Most Promising Lyricist. Alumna of Dramatists Guild Fellowship, Page 73's I-73, BMI Musical Theatre Writing Workshop, and Barnard College.
Bree Lowdermilk [they/them or she/her] (Music) is a queer, gender non-conforming writer and composer. Their musicals include The Bad Years, Henry & Mudge, The Mad Ones (fka The Unauthorized Autobiography of Samantha Brown), Republic, Rosie Revere Engineer & Friends and the albums Our First Mistake and Kerrigan-Lowdermilk Live. Awards: Jonathan Larson, Alan Menken, Richard Rodgers, Dramatists Guild Fellowship. www.kerrigan-lowdermilk.com 
Special Thanks
Kevin Gray for sound and streaming support, to Ken Marchand, the Marketing team at UW-Parkside, and Casa Capri for ongoing support.
Production Personnel
House Manager
Olivia Springsteen 
Marketing Coordinator/Program Layout
Oliver J. Johnson
Poster Design
Kim Sekas
University Photographer
Alyssa Nepper
THEATRE ARTS SUPPORTERS

The College of Arts and Humanities with the UW-Parkside Foundation gratefully acknowledges the following individuals for their investment in the Theatre Arts Department and students.
$1,000+
Susan M. Cable, D.D.S., '81*
Dr. Donald A. Cress*
Marie Kohler & Brian Mani*
Patricia Petretti*
$500-$999
Laurie & Steve Feiler
Shirley Warter
$250-$499
Debra Karp & Stephen Smiley
David R. Koss '06
$100-249
Darleen Chiappetta
Barbara DeLaney
Ruth A. Frear
Dr. Claire M. Hicks
Lisa & Mike Humke
Karen MacKinnon
Jeff & Lynn Skatrud
Melissa Smyth

You can enhance Theatre Arts Education.
In the same way that mounting a play requires a team, funding it is likewise a team effort. To produce our amazing shows, we rely on a combination of sources—ticket sales, the University, and private funding.
Play a part in advancing the student experience through your one-time or recurring contribution to the Dr. Donald A. Cress Theatre Production Enhancement Fund.
Donations listed were received Jul 1, 2020-Sep 30, 2021. For omissions or changes to this donor list, please contact development@uwp.edu
About UW-Parkside
Since 1968, the University of Wisconsin-Parkside has continued to build a reputation as an outstanding liberal arts institution with particularly strong fine arts programs. With The Rita Tallent Picken Center for Arts & Humanities, our state-of-the-art instructional facilities and stunning performance venues match our award-winning academic programs and provide even greater community access. UW-Parkside offers a wide variety of undergraduate and graduate degree programs, as well as specialized online programs. Each year, more than 100 College of Lake County graduates transfer to UW-Parkside to pursue a four-year degree. The award-winning Theatre Arts program is a popular destination for transfer students.