The Tourists is performed without an intermission.
THE TOURISTS is produced by special arrangement with Mark Orsini, BRET ADAMS, LTD., 448 West 44th Street, New York, NY 10036. www.bretadamsltd.net
The Tourists received its premiere production at the Ensemble Studio Theatre in its Marathon of One-Act Plays 2019.
Director
Tomer Proctor-Zenker*
Stage Manager
Garrett Allen*
Directing Advisor
Rachael Swartz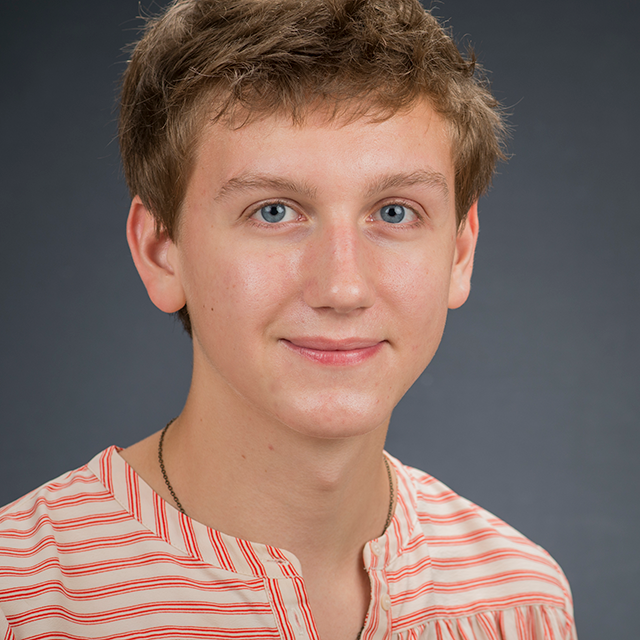 Peggy and Debra have visited Tokyo, Berlin, Thailand, London, and seen an Amish Farm once (it was weird). But now that Debra's getting married and moving to the other side of the city, Peggy is worried that their trip to Paris will be their last, so she's determined to cement their friendship by having the best trip ever! That is...until Debra meets a sexy Frenchman named Dmetri.  
The Tourists is a play about friendship, mortality, and Paris. 
Thank you for coming to our FreshINK production of The Tourists! I've been lucky enough to have such an amazingly written show for my first directing project, and I am so excited for everyone to see this show and all of the work my amazing actors put into it.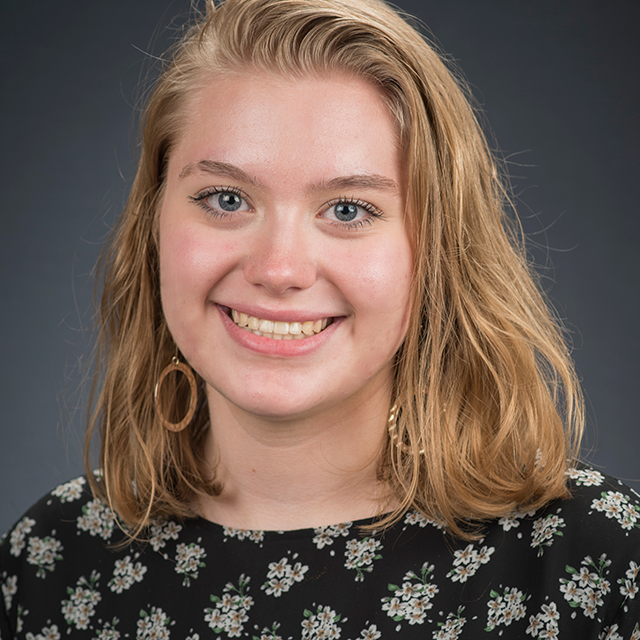 MAGGIE JAY (Peggy) is a freshman pursuing a theatre arts major at Parkside with a concentration in acting and sound design. She has won a Jerry award with Whitewater High School for outstanding musical in 2018-2019 as Olive's Mom in 25th Annual Putnam County Spelling Bee. She is overwhelmingly happy you're all here and she hopes you enjoy the show!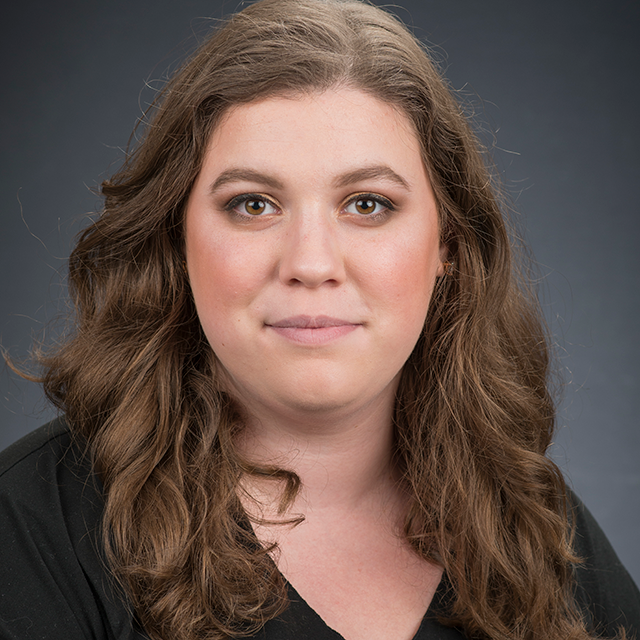 ISABELLA CERNUSKA (Debra) is very excited to be on stage again at UW-Parkside. Isabella is a graduating senior this year. Some of her favorite roles include Natasha in 3 Sisters here at UW-Parkside, Shirley Kaplan in Street Scene, Servant in Oedipus The King, and Grandma Addams in The Addams Family at The College of Lake County. She would like to thank her family and friends for their endless support!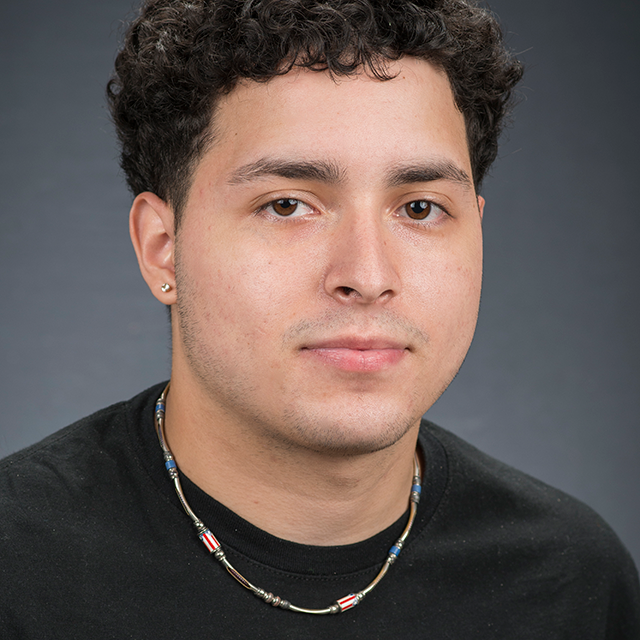 ALEX ORTIZ (Dmetri/the tourist) is a sophomore at Parkside. He was born in Ponce, Puerto Rico. He is very excited to be part of his first production here, to be part of the theater major, and can't wait to see the productions.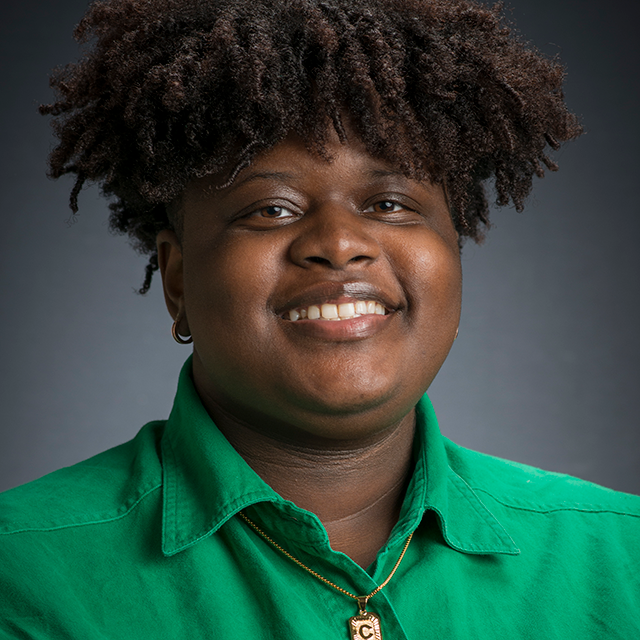 CHALENA WILLIAMS (Narrator/ U/S Peggy & Debra)  is a senior with plans to graduate in Fall of 2022. She is majoring in theatre arts with a concentration in acting and has a minor in digital media and production. Her acting credits include: Love's Labour's Lost (Jacquenetta) and Pretty (Narrator). She has held multiple film internships with Fresh Films and Hello Sunshine Productions and also worked as an audio engineer on a feature film. She hopes you enjoy the show.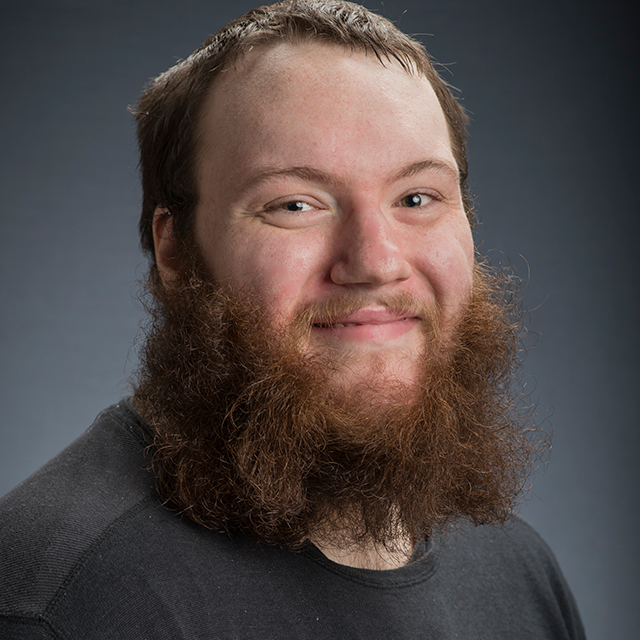 JOE SCHWALLER (U/S Dmetri & Narrator) is a senior at Parkside and is thrilled to be back after a three-year hiatus. He is a theatre arts major with a concentration in performance. Joe's past acting credits at Parkside include Domina in A Funny Thing Happened on the Way to the Forum, Julius the Bailiff in The Last Days of Judas Iscariot, the understudy for Roy Cohn in Angels in America, and Kev in the staged reading of Bengal Tiger at the Baghdad Zoo.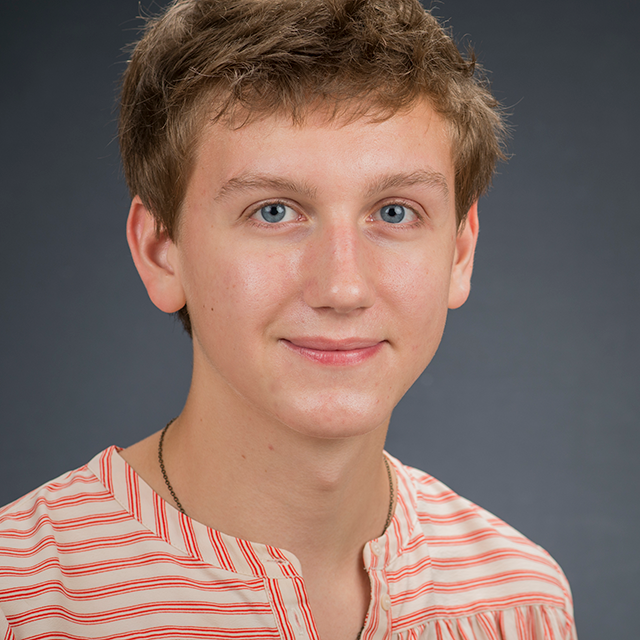 TOMER PROCTOR-ZENKER (Director) is a senior theatre arts major with a concentration in acting. His previous acting credits at Parkside include Lord Pinkleton in R&H's Cinderella, Michael Black and Bernards 1 and 2 in A Number, and Christopher Boone in The Curious Incident of the Dog in the Night-Time, among others. This is his first journey into the world of directing, and he couldn't be more excited for you to see the results.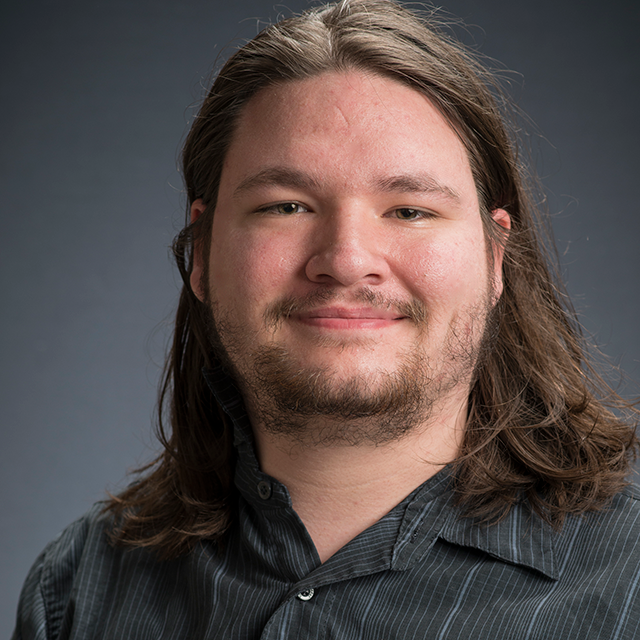 GARRETT ALLEN (Stage Manager) is a senior at Parkside with an acting concentration. His previous credits include Romeo and Juliet (Samson), Stupid F***king Bird (Dev), and The War of the Worlds (Ensemble).
RACHAEL SWARTZ (Directing Advisor) teaches Acting, Voice, Movement, and Musical Theatre at UW-Parkside and during the summer she serves on the Acting and Musical Theatre faculty at Interlochen Center for the Arts. Rachael is a proud union member of both Actors' Equity Association and Stage Directors and Choreographers Society. Some of her recent Regional performance credits include: The 39 Steps (Annabella/Pamela/Margaret), The Sound of Music (Mother Abbess), and Romeo and Juliet (Nurse). Recent on-camera credits include work with the Travel Channel, ID, Oxygen and TV One. She proudly holds a BA in Theatre from Baldwin Wallace University and MFA in Theatre Performance from The University of Southern Mississippi.
Special Thanks
Casa Capri for ongoing support and to Abby Kubik and Starlyn Howard for all their help on this show and for everything they do.
Production Personnel
House Manager
Olivia Springsteen 
Marketing Coordinator
Oliver J. Johnson
Poster Design
Kim Sekas
University Photographer
Alyssa Nepper
Department Administrative Assisstants
Joe Lambin, Edson Melendez
THEATRE ARTS SUPPORTERS

The College of Arts and Humanities with the UW-Parkside Foundation gratefully acknowledges the following individuals for their investment in the Theatre Arts Department and students.
$1,000+
Susan M. Cable, D.D.S., '81*
Dr. Donald A. Cress*
Marie Kohler & Brian Mani*
Patricia Petretti*
$500-$999
Laurie & Steve Feiler
Shirley Warter
$250-$499
Debra Karp & Stephen Smiley
David R. Koss '06
$100-249
Darleen Chiappetta
Barbara DeLaney
Ruth A. Frear
Dr. Claire M. Hicks
Lisa & Mike Humke
Karen MacKinnon
Jeff & Lynn Skatrud
Melissa Smyth

You can enhance Theatre Arts Education.
In the same way that mounting a play requires a team, funding it is likewise a team effort. To produce our amazing shows, we rely on a combination of sources—ticket sales, the University, and private funding.
Play a part in advancing the student experience through your one-time or recurring contribution to the Dr. Donald A. Cress Theatre Production Enhancement Fund.
Donations listed were received Jul 1, 2020-Sep 30, 2021. For omissions or changes to this donor list, please contact development@uwp.edu
About UW-Parkside
Since 1968, the University of Wisconsin-Parkside has continued to build a reputation as an outstanding liberal arts institution with particularly strong fine arts programs. With The Rita Tallent Picken Center for Arts & Humanities, our state-of-the-art instructional facilities and stunning performance venues match our award-winning academic programs and provide even greater community access. UW-Parkside offers a wide variety of undergraduate and graduate degree programs, as well as specialized online programs. Each year, more than 100 College of Lake County graduates transfer to UW-Parkside to pursue a four-year degree. The award-winning Theatre Arts program is a popular destination for transfer students.