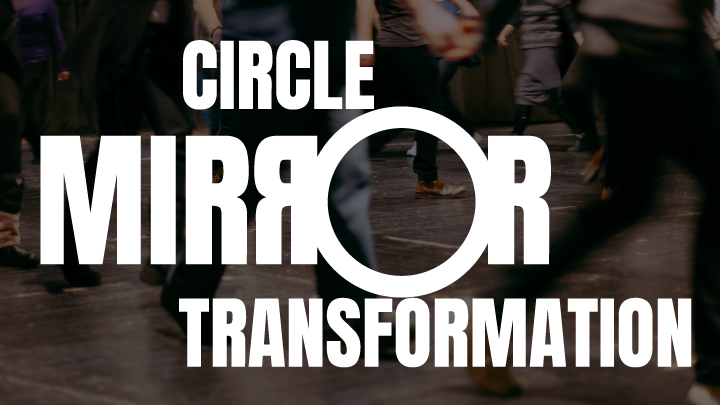 Circle Mirror Transformation
By Annie Baker
Directed by Emma Foley*
A ParksideSTUDIO production
The Rita, Main Stage Theatre
Feb 18 at 7 pm
Feb 19 at 2 pm and 7 pm
*student director
When four lost New Englanders who enroll in Marty's six-week-long community-center drama class begin to experiment with harmless games, hearts are quietly torn apart, and tiny wars of epic proportions are waged and won. A beautifully crafted diorama, a petri dish in which we see, with hilarious detail and clarity, the antic sadness of a motley quintet.
Indecent
By Paula Vogel
Directed by Rachael Swartz 
Black Box Theatre
Mar 4 at 7 pm
Mar 5 at 7 pm
Mar 6 at 2 pm
Mar 11 at 10 am and 7 pm
Mar 12 at 7 pm
Mar 13 at 2 pm
Inspired by the true events surrounding the 1923 Broadway debut of Sholem Asch's God of Vengeance, a flashpoint in Jewish and queer theatrical history, Indecent follows the history of the play itself and the artists who risked their careers and lives to perform it.  
She Kills Monsters
By Qui Nguyen
Directed by Brian Gill
Main Stage Theatre
April 29 at 7 pm
Apr 30 at 7 pm
May 1 at 2 pm
May 6 at 10 am and 7 pm
May 7 at 7 pm
May 8 at 2 pm
She Kills Monsters tells the story of Agnes Evans as she leaves her childhood home in Ohio following the death of her teenage sister, Tilly. When Agnes finds Tilly's Dungeons & Dragons notebook, however, she finds herself catapulted into a journey of discovery and action-packed adventure in the imaginary world that was her sister's refuge. In this high-octane dramatic comedy laden with homicidal fairies, nasty ogres, and '90s pop culture, acclaimed playwright Qui Nguyen offers a heart-pounding homage to the geek and warrior within us all.
Ticket Prices
Tickets are available for purchase online or at the Rita Box Office.
Individual Tickets
Adults | $20
Seniors | $15
Parkside faculty/staff | $15
Students | $10
ParksideSTUDIO
All tickets |  $5
Each theatre arts major/minor receives one comp ticket. 
TICKET REFUND & EXCHANGE POLICY
Please note that all ticket sales are final and that we do not provide refunds nor guarantee exchanges. We will do our best to exchange individual tickets for other concerts/productions but can make no promises that alternate ticketing will be available.
How to purchase tickets
For your convenience we offer you a number of ways to contact our Theatre Box Office for performance information and to purchase tickets for our theatre productions.
Order your individual tickets online

You can also call to 262-595-2564 speak with our friendly staff about available tickets and purchasing, or visit the Rita Box Office near the main entrance to the Rita. Call the Box Office for detailed hours or stop by one hour prior to each performance.
Since 1968, the University of Wisconsin-Parkside has continued to build a reputation as an outstanding liberal arts institution with particularly strong fine arts programs. With The Rita Tallent Picken Center for Arts & Humanities, our state-of-the-art instructional facilities and stunning performance venues match our award-winning academic programs and provide even greater community access. Read more about The Rita.