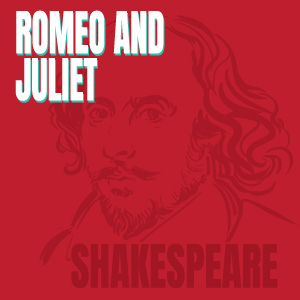 Romeo and Juliet
By William Shakespeare
Adapted by Brian Gill
Main Stage Theatre
Postponed to Fall 2020
In the streets of Verona, violence reigns. An age-old vendetta between two noble houses reignites. When two star-crossed lovers turn their backs on their parents' intolerance to seek their own way, they are thrown into a world of extremes where everyone has chosen sides and no one is willing to budge. When the adults have left the room and tribalism and politics are the guiding forces of the day, how might love and tolerance find a way to challenge hate and distrust? Written in 1595, Shakespeare's famous play is both delightfully comic and intensely tragic. Romeo and Juliet remains a shockingly relevant mirror to our own contemporary issues of identity, rebellion, family loyalties, and the right to love.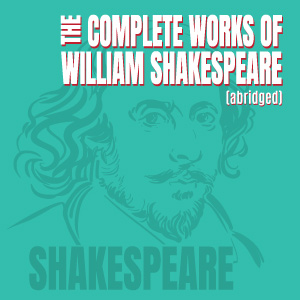 The Complete Works of William Shakespeare (abridged)
By Adam Long, Daniel Singer, and Jess Winfield
Main Stage Theatre
Postponed to Fall 2020
Three actors attempt to perform everything written by Shakespeare in one evening's worth of entertainment. In the first act there are short versions of Romeo & Juliet, Titus Andronicus, Macbeth, Julius Caesar, Othello, and Antony & Cleopatra. The comedies are discovered to have such similar plot lines that they can be lumped all together in one story treatment, while the history games are covered as if they were a football game, and Troilus & Cressida is presented as a performance art piece. When it comes to one of the greatest plays ever written, Hamlet, they perform so hard they do a 40-minute version (complete with a full audience participation workshop of one of the characters), a 5-minute version, a 40-second version, and then... BACKWARDS.
Ticket Specials and Group Rates
ONGOING

BOGO Silent Sky  | Buy one, get one free admission with promo code SILENT. Single ticket purchases will be half-price. Valide for performances on Dec 6 at 10 am and 7 pm.  
Parkside Faculty and Staff Appreciation  | Half-price admission for Parkside faculty and staff for select performances with promo code. Check email for promo code. Performances are Dec 6, Apr 17, and Apr 24.
Adventures in Lifelong Learning | Special group rates for members of Adventures in Lifelong Learning for select performances. The performance dates are coordinated through the Adventures in Lifelong Learning. Learn more.
Student Special Tickets | Parkside students pay only $5 for tickets to select performances with promo code. Check email and digital signage on campus for promo code. Performances are Dec 6, Oct 18, Apr 17, and Apr 24.

STUDENT GROUP MATINEE PROGRAM

We offer three different matinee packages that always include digital study guides and post-show discussion experiences. Learn more about the Matinee Program.
 
GROUP RATES
Groups of 10 or more can pay by cash, check, credit or invoice.
School Groups  | School groups are encouraged to contact the box office or choose from select Matinee Program dates. Read more about the Matinee Program
Regular groups |  $10 per ticket for 10 tickets or more in single transaction
Groups should contact the box office at 262-595-2564.
ONLINE BOX OFFICE
For your convenience we offer you a number of ways to contact our Theatre Box Office for performance information and to purchase tickets for our theatre productions.
Order your individual tickets online
 
Individual Regular Ticket Prices*:
General Admission Tickets = $18
Senior & UW-Parkside Staff Tickets = $14
Student Tickets = $10
*For musicals, the ticket price is an additional $2 per ticket. Visit the online box office for exact prices.
You can also email your ticket requests to boxoffice@uwp.edu, call 262.595.2564 and speak with our friendly staff about available tickets and purchasing, or visit the Theatre Box Office near the Main Theatre entrance in the Rita. Call the Box Office for detailed hours or stop by one hour prior to each performance.
See the Ticket Specials and Group Rates tab for pricing of 10 or more tickets.
TICKET REFUND & EXCHANGE POLICY
Please note that all ticket sales are final and that we do not provide refunds nor guarantee exchanges. We will do our best to exchange individual tickets for other concerts/productions but can make no promises that alternate ticketing will be available.
Since 1968, the University of Wisconsin-Parkside has continued to build a reputation as an outstanding liberal arts institution with particularly strong fine arts programs. With The Rita Tallent Picken Center for Arts & Humanities, our state-of-the-art instructional facilities and stunning performance venues match our award-winning academic programs and provide even greater community access. Read more about The Rita.