Performances will be live streamed during Fall 2020 semester.
To receive information about future events and updates, join the Rita mailing list.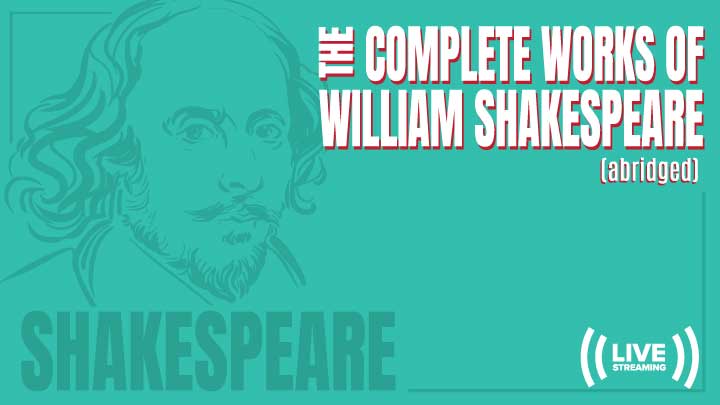 The Complete Works of William Shakespeare (abridged)
Directed by Dylan S. Roberts '10
Live streamed from the Main Stage Theatre
Fri, Oct 16  |  10 am
Sat, Oct 17  |  7 pm
Sun, Oct 18  |  2pm
Three actors attempt to perform everything written by Shakespeare in one evening's worth of entertainment. In the first act there are short versions of Romeo & Juliet, Titus Andronicus, Macbeth, Julius Caesar, Othello, and Antony & Cleopatra. The comedies are discovered to have such similar plot lines that they can be lumped all together in one story treatment, while the history games are covered as if they were a football game, and Troilus & Cressida is presented as a performance art piece. When it comes to one of the greatest plays ever written, Hamlet, they perform so hard they do a 40-minute version (complete with a full audience participation workshop of one of the characters), a 5-minute version, a 40-second version, and then... BACKWARDS.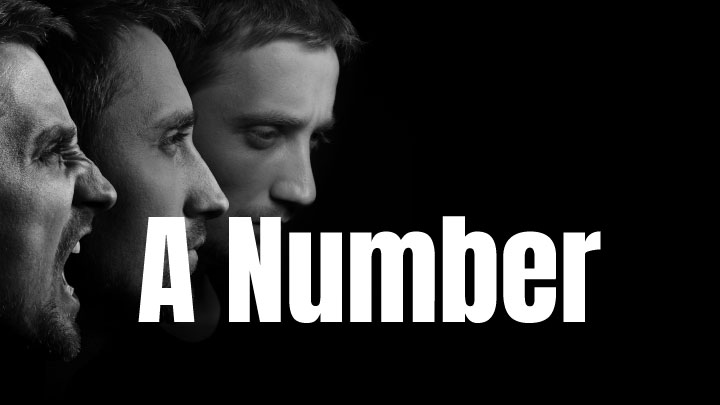 A Number
By Caryl Churchill
Directed by Tyler Coffey
A Parkside STUDIO production live streamed from Studio A
Fri, Oct 23 |  7 pm
The only way to change the past is to create a new one... In a strikingly familiar future, a regretful father attempts to fix the mistakes he made in raising his son by starting over with a clone—or rather, a number of clones. But is it really possible atone for the sins of the past? Powerful, unpredictable and devastating, Caryl Churchill's suspenseful A Number sees the shocking story unfold as the men reconnect over several encounters, delving into what really happened and allowing the audience to explore for themselves: who do you trust, and who is to blame?
Pretty
By Pearl Moore
Directed by Emma Foley
A FreshINK staged reading on Zoom 
Fri, Nov 6  |  7 pm
Looks are everything to Sage and Madeline's mother, Sylvia. The two sisters learned from a young age that how they looked matter more to their mother than how they acted. This shaped what they ate, what they wore, and how they were seen by men. Now that Sage and Madeline are older they are realizing how wrong their own mother was and what it means to go against her. Sylvia on the other hand doesn't know where she has gone wrong with her two children but her past keeps haunting her. Pretty dips into what it means to be pretty on the outside, but also on the inside.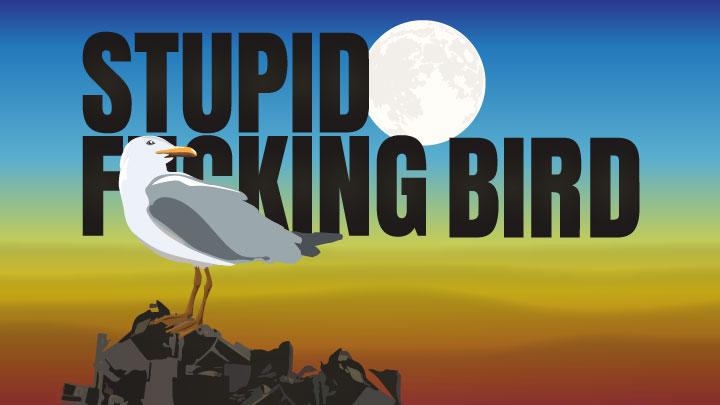 Stupid F##king Bird
By Aaron Posner
Directed by Fabrice Conte-Williamson
Live streamed from the Black Box Theatre
Fri, Nov 20  |  7 pm
Sat, Nov 21  |  7 pm
Sun, Nov 22  |  2 pm
An aspiring young director rampages against the art created by his mother's generation. A nubile young actress wrestles with an aging Hollywood star for the affections of a renowned novelist. And everyone discovers just how disappointing love, art, and growing up can be. In this irreverent, contemporary, and very funny remix of Chekhov's The Seagull, Aaron Posner stages a timeless battle between young and old, past and present, in search of the true meaning of it all. Original songs composed by James Sugg draw the famously subtextual inner thoughts of Chekhov's characters explicitly to the surface. Stupid F***ing Bird will tickle, tantalize, and incite you to consider how art, love, and revolution fuel your own pursuit of happiness
Virtual Tickets
Virtual tickets are free and must be requested. Requests will be granted in the order they are received until the maximum number of virtual guests has been reached. You will receive a confirmation that your request has been received. A link to the performance, and any necessary instructions, will be delivered one week prior to the performance. For requests received with less than a week before showtime, your link will be delievered as soon as possible.
TICKET REFUND & EXCHANGE POLICY
Please note that all ticket sales are final and that we do not provide refunds nor guarantee exchanges. We will do our best to exchange individual tickets for other concerts/productions but can make no promises that alternate ticketing will be available.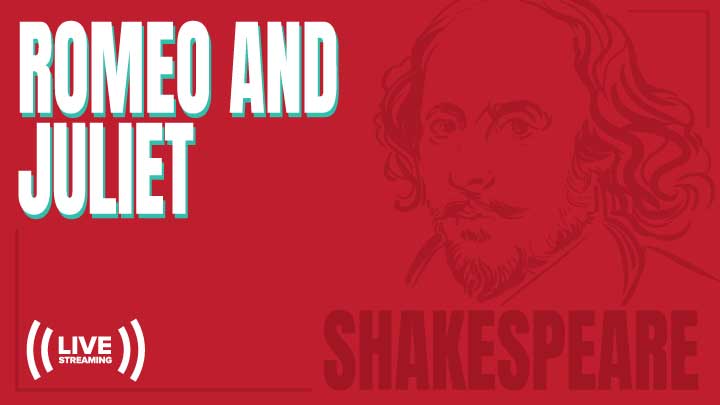 Since 1968, the University of Wisconsin-Parkside has continued to build a reputation as an outstanding liberal arts institution with particularly strong fine arts programs. With The Rita Tallent Picken Center for Arts & Humanities, our state-of-the-art instructional facilities and stunning performance venues match our award-winning academic programs and provide even greater community access. Read more about The Rita.