All events at the Rita are masked events. Tickets are free and must be reserved for performances.

To receive information about future events and updates, join the Rita mailing list.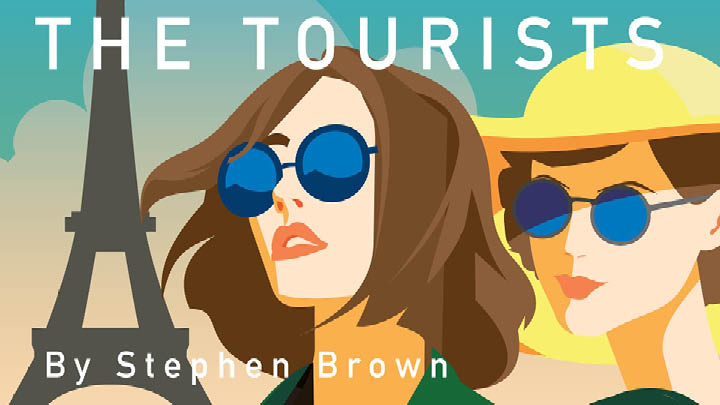 The Tourists
By Stephen Brown
Directed by Tomer Proctor-Zenker*
A FreshINK free staged reading
The Rita, Studio A
Oct 1 at 7 pm
Oct 2 at 2 pm and 7 pm
*student director
Peggy and Debra have visited Tokyo, Berlin, Thailand, London, and even an Amish Farm once (it was weird). But now that Debra's getting married and moving to the other side of the city, Peggy is worried that their trip to Paris will be their last, so she's determined to cement their friendship by having the best trip ever! That is…until Debra meets a sexy Frenchman named Dmetri. The Tourists is a play about friendship, mortality, and Paris.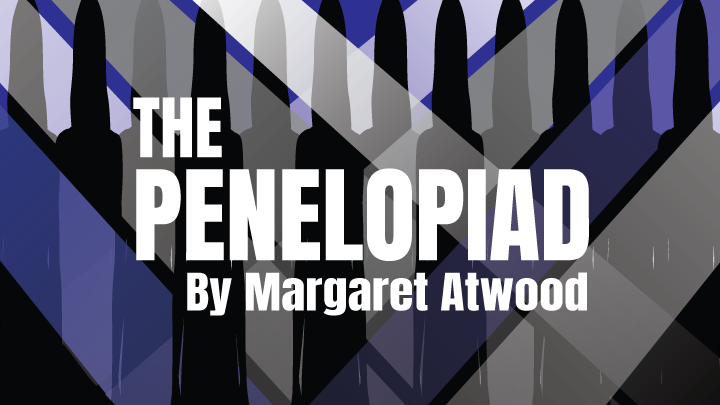 The Penelopiad
By Margaret Atwood
Directed by Fabrice Conte-Williamson
Black Box Theatre
Oct 15 at 7 pm
Oct 16 at 7 pm
Oct 17 at 2 pm
Oct 22 at 10 am and 7 pm
Oct 23 at 7 pm
Oct 24 at 2 pm
Ancient epic turned novella turned play, Margaret Atwood's The Penelopiad recounts Homer's Greek poem from the perspective of Odysseus's wife, Penelope. The curtain rises on the ashen depths of Hades where the spectre of Penelope is adrift in the afterlife. Addressing the audience directly, Penelope tells us the story of her life. She recounts her fraught relationship with her parents and her jealousy over her cousin Helen's acclaimed beauty. She shows how Odysseus wins her hand in marriage and tells us of the two sailing away to his home, Ithaca. Soon after the birth of their son, Telemachus, Odysseus is summoned to Troy to fight for the Greeks in the Trojan war.
The Mad Ones
A Musical by Kait Kerrigan and Bree Lowdermilk
Directed by Rachael Swartz 
A FreshINK free musical staged reading
Studio A
Nov 19 at 7 pm
Nov 20 at 2 pm and 7 pm
18-year-old Samantha Brown sits in a hand-me-down car with the keys clutched in her hand. Caught between a yearning for the unknown and feeling bound by expectation, she telescopes back to a time before her world had fallen apart. As she relives her senior year, we meet Sam's well-intentioned helicopter mother Bev and her high school sweetheart of a boyfriend Adam, but it's her painfully alive best friend Kelly that haunts her. Kelly was everything Sam is not – impetuous and daring. She pushed Sam to break rules and do the unexpected. When Kelly is killed in a car wreck, Sam loses not only her best friend but also the part of herself that was learning to be brave. Now, Sam has to make a decision: Will she follow her mother's dreams for her, or will she summon the courage to drive away from her friends and family into a future she can't imagine? 
The Thanksgiving Play
By Larissa FastHorse
Directed by Brian Gill
Main Stage Theatre
Dec 3 at 7 pm
Dec 4 at 7 pm
Dec 5 at 2 pm
Dec 10 at 10 am and 7 pm
Dec 11 at 7 pm
Dec 12 at 2 pm   
Good intentions collide with absurd assumptions in Larissa FastHorse's wickedly funny satire, as a troupe of terminally "woke" teaching artists scrambles to create a pageant that somehow manages to celebrate both Turkey Day and Native American Heritage Month. The American origin story sits unassumingly in the crosshairs of blunt comedy in this biting examination of well-meaning political correctness, the awkwardness of culturally appropriative missteps, and the surprisingly insurmountable challenge to devise an elementary school pageant free of unintentional offenses.
Circle Mirror Transformation
By Annie Baker
Directed by Emma Foley*
A ParksideSTUDIO production
The Rita, Studio A
Feb 18 at 7 pm
Feb 19 at 2 pm and 7 pm
*student director
When four lost New Englanders who enroll in Marty's six-week-long community-center drama class begin to experiment with harmless games, hearts are quietly torn apart, and tiny wars of epic proportions are waged and won. A beautifully crafted diorama, a petri dish in which we see, with hilarious detail and clarity, the antic sadness of a motley quintet.
Ticket information coming soon
Indecent
By Paula Vogel
Directed by Rachael Swartz 
Black Box Theatre
Mar 4 at 7 pm
Mar 5 at 7 pm
Mar 6 at 2 pm
Mar 11 at 10 am and 7 pm
Mar 12 at 7 pm
Mar 13 at 2 pm
Inspired by the true events surrounding the 1923 Broadway debut of Sholem Asch's God of Vengeance, a flashpoint in Jewish and queer theatrical history, Indecent follows the history of the play itself and the artists who risked their careers and lives to perform it.  
Ticket information coming soon
She Kills Monsters
By Qui Nguyen
Directed by Brian Gill
Main Stage Theatre
April 29 at 7 pm
Apr 30 at 7 pm
May 1 at 2 pm
May 6 at 10 am and 7 pm
May 7 at 7 pm
May 8 at 2 pm
She Kills Monsters tells the story of Agnes Evans as she leaves her childhood home in Ohio following the death of her teenage sister, Tilly. When Agnes finds Tilly's Dungeons & Dragons notebook, however, she finds herself catapulted into a journey of discovery and action-packed adventure in the imaginary world that was her sister's refuge. In this high-octane dramatic comedy laden with homicidal fairies, nasty ogres, and '90s pop culture, acclaimed playwright Qui Nguyen offers a heart-pounding homage to the geek and warrior within us all.
Ticket information coming soon
Fall 2021 Tickets
Fall 2021 tickets for in-person and streaming performances are free and must be requested. Requests will be granted in the order they are received until the maximum number of guests has been reached. You will receive a confirmation that your request has been received. For streaming performances, a link to the performance and any necessary instructions will be delivered prior to the performance.
Don't have your password?
Immediately following your ticket request, you will receive at least one email with a link and instructions delivered to the email address entered on your request. In some cases, a password will also be provided.
If you do not see the email, please check your junk, clutter, or promotions folders. Sometimes our emails are routed there by your email service provider.
If you still do not see the email, you may want to submit a new request. Be sure to correctly enter your email address. Unfortunately, addresses entered incorrectly will not result in a successful delivery of our email. You may wish to try an alternative email address.
If you are still having difficulties, please reach Misti Bradford for additional assistance: bradford@uwp.edu
TICKET REFUND & EXCHANGE POLICY
Please note that all ticket sales are final and that we do not provide refunds nor guarantee exchanges. We will do our best to exchange individual tickets for other concerts/productions but can make no promises that alternate ticketing will be available.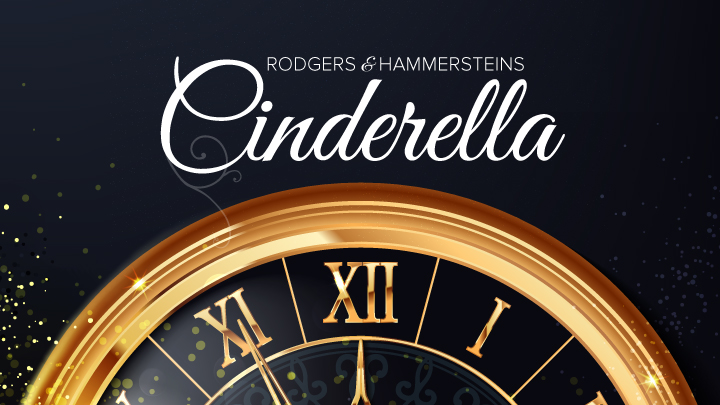 Since 1968, the University of Wisconsin-Parkside has continued to build a reputation as an outstanding liberal arts institution with particularly strong fine arts programs. With The Rita Tallent Picken Center for Arts & Humanities, our state-of-the-art instructional facilities and stunning performance venues match our award-winning academic programs and provide even greater community access. Read more about The Rita.