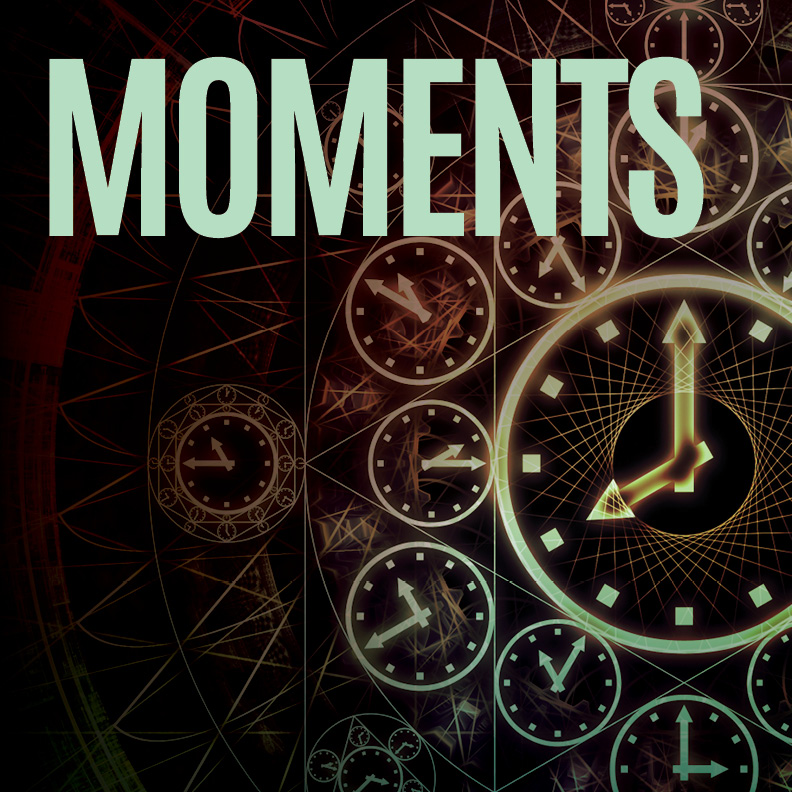 Moments
A FreshINK free staged reading written and directed by Parkside alumni
Apr 19  |  7 pm  |  The Rita, Studio A
Apr 20  |  2 pm  |  Kenosha Creative Space
Apr 20  |  7 pm  |  The Rita, Studio A
Some fleeting, others infinite, this evening of one-act plays explores the space and time existing between people who are merely doorways--or sometimes lifetimes--apart.
Read about the artists: Download the full program
Read about the three one-act plays
Clouds 8 & 10
Anne Walaszek (class of 2012)
It's opening night and six freshman theatre students are backstage preparing for the quickest quick change of their lives. A memory play, Clouds 8 & 10 reflects and refracts the formation of friendship, identity—and one show-stopping dress—in the moments that transpire when one young woman looks within to see what's passed and welcome what's to come.
All to Ourselves
Karl Gfall (class of 2011)
What is "happily ever after" really like? Is it the manifestation of a beautiful ideal—or just an existential hell in which playwrights and audiences alike have trapped famous couples from the greatest love stories ever told? All to Ourselves is a meta-dramatic exploration of the moments that follow just after the curtain drops and the lights come up.
Taking the Stairs
Michael P. Dalberg (class of 2012)
From inside your apartment, you can believe you're completely and entirely alone—and better off for it. That is, until you walk back into the stairwell. Caught within the confines of this somewhat unconventional locale, Taking  the Stairs asks us to consider what it means to live together and discover a bit of ourselves in the neighbors that are just beyond our walls.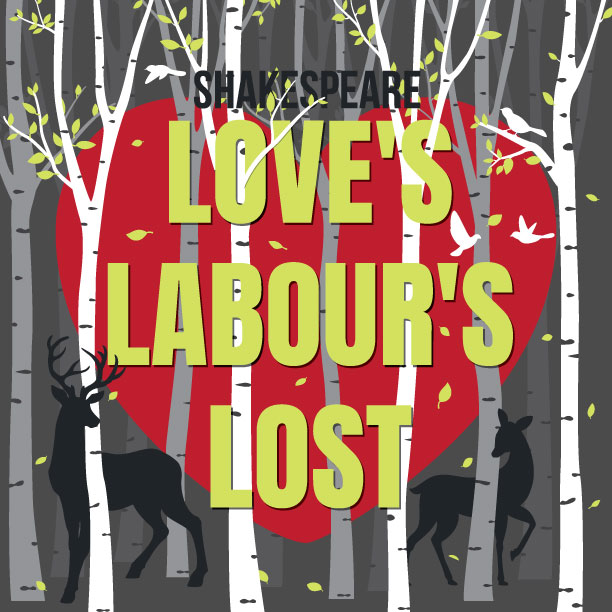 Love's Labour's Lost
Shakespeare's most endearing comedy
May 3-12  |  Black Box Theatre
May 3, 4, 10, 11  |  7 pm
May 5, 12  |  2 pm
May 10  |  10 am - Special student matinee*
*Call the Rita Box Office (262-595-2564) to reserve group tickets as low as $7 per ticket.
The King of Navarre convinces his three best friends to swear an oath of chastity and contemplation meant to focus their minds on academia and last for three years. This immediately results in all four of them promptly meeting the loves of their lives. The young men's studies soon give way to secret letters and amorous promises as the women set out to teach the men a thing or two about love. Love laughs at lofty ideals and brings barriers tumbling down in this charming and linguistically nimble comedy.
ONLINE BOX OFFICE
For your convenience we offer you a number of ways to contact our Theatre Box Office for performance information and to purchase tickets for our theatre productions.
Order your individual tickets online
 
Individual Ticket Prices*:
General Admission Tickets = $18
Senior & UW-Parkside Staff Tickets = $14
Student Tickets = $10
*For musicals, the ticket price is an additional $2 per ticket. Visit the online box office for exact prices.
You can also email your ticket requests to boxoffice@uwp.edu, call 262.595.2564 and speak with our friendly staff about available tickets and purchasing, or visit the Theatre Box Office near the Main Theatre entrance in the Rita. Call the Box Office for detailed hours or stop by one hour prior to each performance.
See the Group Rates and Packages tab for pricing of 10 or more tickets.
TICKET REFUND & EXCHANGE POLICY
Please note that all ticket sales are final and that we do not provide refunds nor guarantee exchanges. We will do our best to exchange individual tickets for other concerts/productions but can make no promises that alternate ticketing will be available.
Group Rates and Packages
Groups of 10 or more can pay by cash, check, credit or invoice.
School Groups
$7 per ticket and one (1) adult comp per ten (10) tickets
Regular groups
$10 per ticket for 10 tickets or more in single transaction
Groups should contact the box office at 262-595-2564.
Since 1968, the University of Wisconsin-Parkside has continued to build a reputation as an outstanding liberal arts institution with particularly strong fine arts programs. With The Rita Tallent Picken Center for Arts & Humanities, our state-of-the-art instructional facilities and stunning performance venues match our award-winning academic programs and provide even greater community access. Read more about The Rita.