An update from Norm Cloutier
Director, Foreign Film Series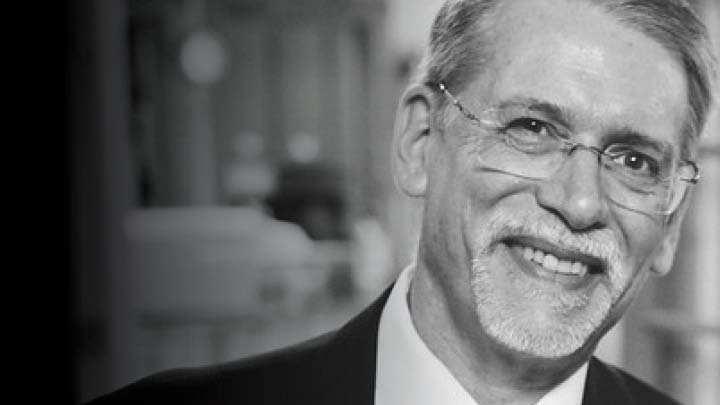 Dear Patrons,
After 39 years, I have decided to step down as director of the UW-Parkside Foreign Film Series at the end of the spring 2022 season.
I would like to thank all my UW-Parkside colleagues who helped make this program such a success, in particular, my current colleagues Joe Benson (Associate Professor – English) and Betty Petersen (Program Assistant) who were invaluable in keeping the FFS operating over the last two years, and who are committed to providing our community with quality foreign film programming going forward; Don Kummings (English) and Richard Rosenberg (Economics) who helped start the FFS; all the UW-Parkside administrators who were so supportive of the FFS over the years, from Chancellor Alan Guskin who took a chance on the idea in 1982, to Chancellor Debbie Ford and Dean Lesley Heins-Walker (College of Arts and Humanities), who could not have been more supportive and remain committed to the program; and all the support staff, including Student Center administrators and student ticket takers and projectionists.
Most important, I would like to thank you, all the FFS patrons who have remained loyal to the program in good times and in times of stress. In 1995, when we decided to switch to 35mm projection, you came through with financial support and helped keep the program self-sustaining.
Currently, despite more recent generous support we have received from many patrons, Covid and the free online films we have offered over the last year and half have put a serious dent in the fiscal health of the program. In recognition of my departure, I would be eternally grateful if you made a contribution by visiting the Support the Foreign Film Series page.
I hope to see you at the last film of the season!
Sincerely,
Norm Cloutier
 
ADMISSION
Admission to each film will be on a first-come first-served basis and a $5 cash admission fee will be taken at the door.
Patrons who purchased season tickets for the 2019-2020 season will be admitted free of charge for the three films that were previously canceled. Please bring your 2019-2020 season pass to these films. If you have misplaced your ticket, you will still be admitted.
SCREENINGS
Thursday  |  7:30 pm
Friday  |  7:30 pm
Saturday  |  5 pm and 8 pm
Sunday  |  2 pm and 5 pm
Foreign language films are subtitled, and subtitles are used on English language films when available.
VENUE
Student Center Cinema
900 Wood Rd. 
Kenosha, WI 53144
Parking: Lot A
LET'S STAY SAFE AT THE CINEMA
Masks are optional while in the building; a certified N95 or KN95 mask is highly recommended.
Admission is limited to 60% of the cinema capacity.
We strongly encourage patrons to be fully vaccinated and boosted as they are able.
Stay home if you are not feeling well.
Subject to change in response to changing health safety protocols.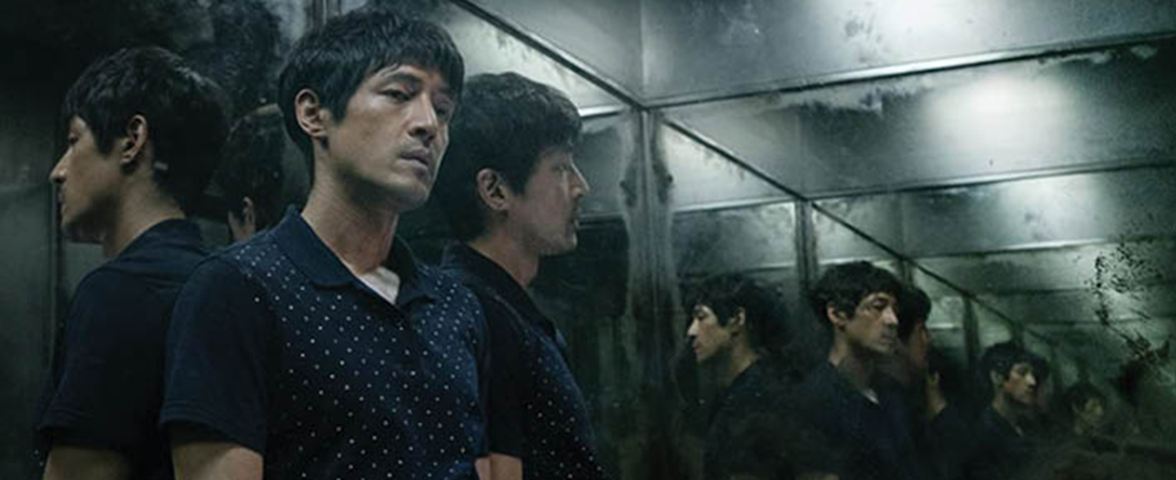 The Wild Goose Lake
China  |  2019  |  Diao Yinan  |  Chinese language  |  110 mins 
Streamed Sep 23-29, 2021
From acclaimed director Diao Yinan, THE WILD GOOSE LAKE is the eagerly anticipated follow-up to his 2014 Berlinale winning neo-noir BLACK COAL, THIN ICE. Toppling box office records in China, THE WILD GOOSE LAKE helped cement Yinan's position in the industry as a master filmmaker. When a small-time mob leader named Zhou Zenong accidentally kills a cop, a dead-or-alive bounty is placed on Zhou,'s head, forcing him to go on-the-lam from both the police as well as dangerous gangsters out for the reward. Hiding out in China's densely populated (and deeply divided) Wuhan province, Zhou becomes entangled with a beautiful, enigmatic woman, who has mysterious intentions of her own.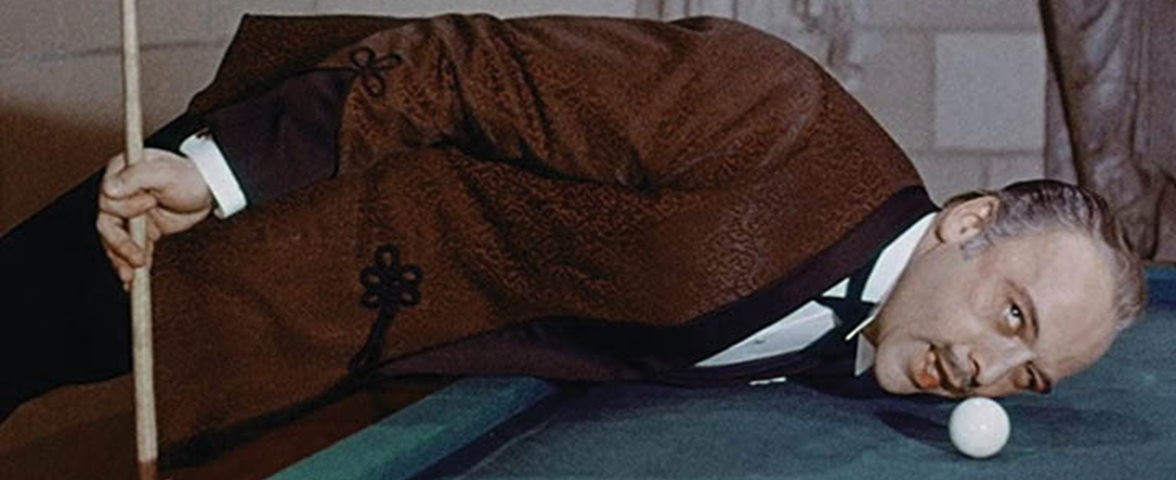 Mr. Topaze
UK  |  1961  |  Peter Sellers  |  English language  |  97 mins 
Streamed Oct 21-27, 2021
In his first and only credited directorial feature, Peter Sellers displays his British comic genius alongside his future Pink Panther nemesis Herbert Lom and a stellar supporting cast. Long considered a lost classic, MR. TOPAZE has been digitally restored from the last known surviving 35mm prints held in the British Film Institute National Archive. In the film, Albert Topaze (Peter Sellers), a poor but proud French schoolmaster, loses his job after he refuses to alter the failing grades of one of students. Seizing the opportunity to exploit his well-known honesty, actress Suzy Courtois convinces her lover, the corrupt city council member Castel Benac, to hire Topaze as a managing director for one of his shady businesses. However, when Topaze learns he is being used, he cunningly turns the tables on Benac.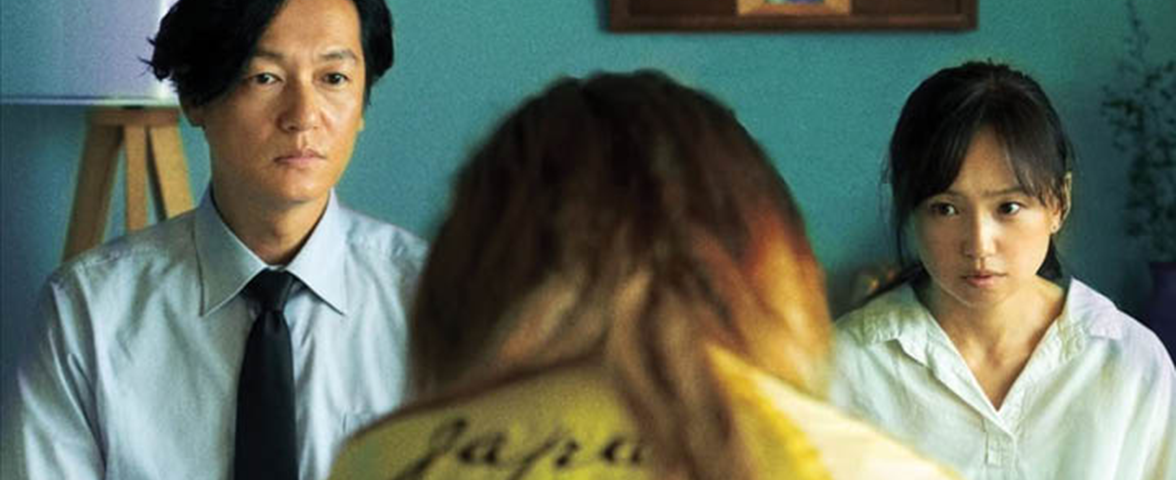 True Mothers
Japan  |  2020  |  Naomi Kawase  |  Japanese language  |  140 min 
Streamed Nov 11-17, 2021
With contemplative pacing and a keen sense of place, Japan's official submission to the Academy Awards is a poignant tribute to a woman's role within a family. In the film, Satoko and her husband decide to adopt a child after a long and unsuccessful struggle to get pregnant. Over the next six years, the middle-class couple and their young son Asato settle into a comfortable life. However, the family's orderly existence is shattered by the arrival of Hikari, a young woman claiming to be Asato's biological mother and demanding his return. As tensions mount, Satoko grows more and more emboldened to defend her family.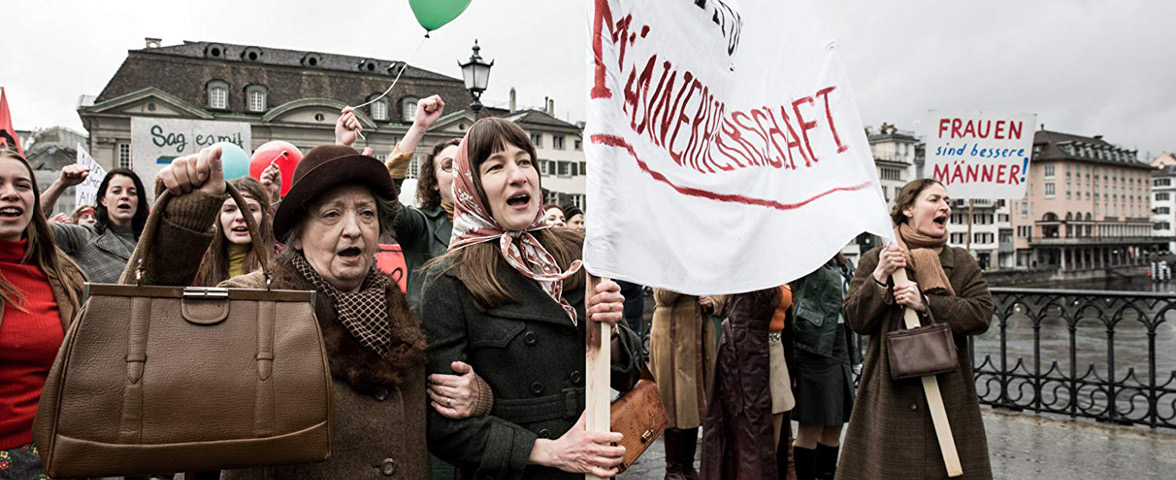 THE DIVINE ORDER
Switzerland, 2017  |  Petra Biondina Volpe  |  German, Italian, Swiss German languages  |  96 min  |  IMDb
Jan 27-30, 2022 
Film Discussion Feb 27  |  Join Virtually
In Switzerland, the constitutional amendment establishing the right for women to vote at the federal level did not pass until 1971. Nora, like most women in small conservative Swiss towns, has been cowed into keeping her opinions to herself. A small act of defiance against the town's leading female anti-suffrage finger-wagger wins her an ally in a feisty widow, and soon others join them. Their growing movement culminates in a strike that brings the town to a halt. The film effectively illustrates how peer pressure can influence the political process. Collective silence, whether it is from women unwilling to publicly press for their rights or men afraid to voice agreement with their wives for fear of looking weak, proves more of an obstacle than any opponent. 2017 Tribeca Film Festival, winner: Audience Award, Best International Actress, Nora Ephron Prize for Best Female Writer/Director; 2017 San Diego International Film Festival, winner: Best Global Cinema.
NOTE: Patrons who subscribed to the 2019-2020 season will be admitted free of charge to this film.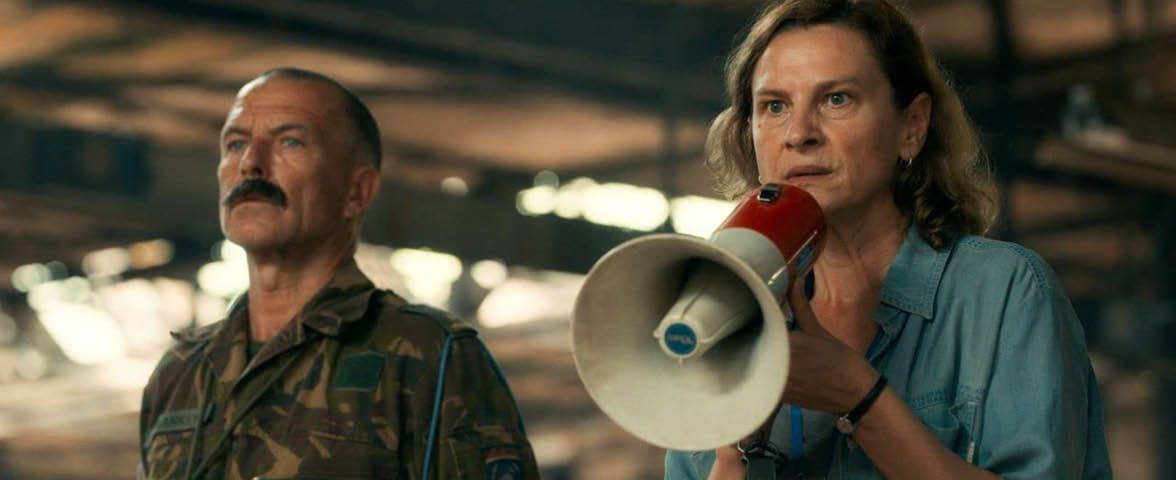 QUO VADIS, AIDA?
Bosnia and Herzegovina, 2020  |  Jasmila Zbanic  |  Serbo-Croatian, Bosnian, English, Dutch languages  |  101 min  |  IMDb
Feb 10-13, 2022  |  $5 cash at the door
Film Discussion Feb 27  |  7 pm  |  Join Virtually
Quo Vadis, Aida? is a razor-sharp incrimination of failed foreign policies from around the world embedded in a deeply humanist and moving character study of the kind of person that these policies leave behind. Aida is a translator for the UN in the small town of Srebrenica. When the Serbian army takes over the town, her family is among the thousands of citizens looking for shelter in the UN camp. 2021 European Film Awards, winner: Best Film, Director, and Actress.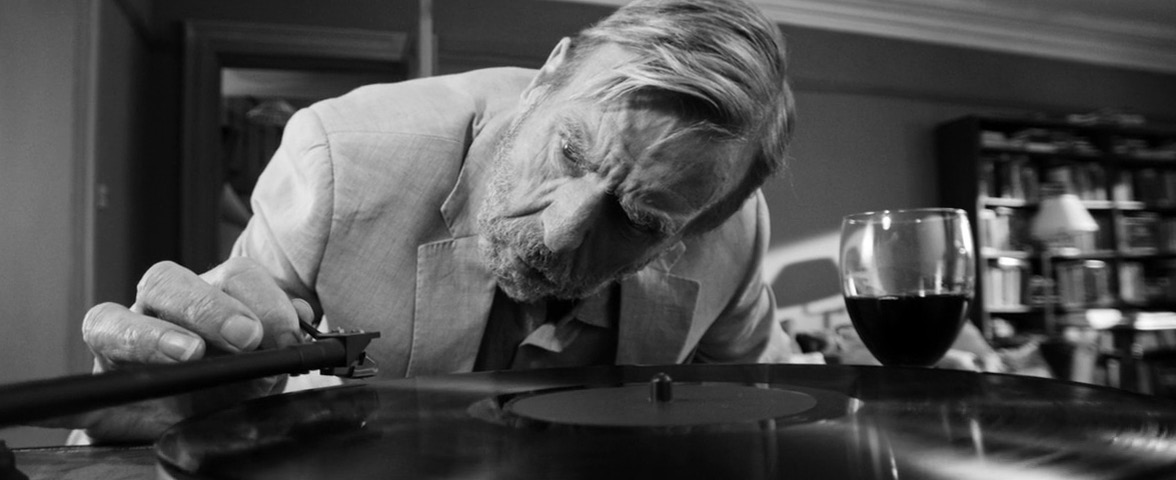 THE PARTY
UK, 2017  |  Sally Potter  |  English language  |  71 min   |  IMDb
Feb 24-27, 2022  |  $5 cash at the door
Film Discussion Feb 27  |  7 pm  |  Join Virtually
Sally Potter's film The Party is a short, sharp, funny shock of a movie, a theatrical drawing-room comedy that plays out in real time with elegance and dispatch, cantering up to a cheeky punchline twist that leaves one laughing over the final credits. The party in question is a small, select soiree held in a book-lined London townhouse owned by Janet, a politician, and her academic classicist husband Bill. We are firmly in the realm of elites and experts. The celebration is in relation to Janet's prestigious new job of shadow health minister, a stepping stone on the way to party leader and prime minister. She is on the verge of greatness. It all kicks off mightily. People make personal announcements of the sort that punctuate parties in films only to then be superseded by other announcements, both unexpected and unwelcome. It is pure farce with admirable discipline. Potter keeps the running time within strict bounds. Like the best sort of party guest, it does not overstay its welcome. 2018 Berlin International Film Festival, winner: Guild Film Prize; 2017 British Independent Film Awards, winner: Best Supporting Actress.
NOTE: Patrons who subscribed to the 2019-2020 season will be admitted free of charge to this film.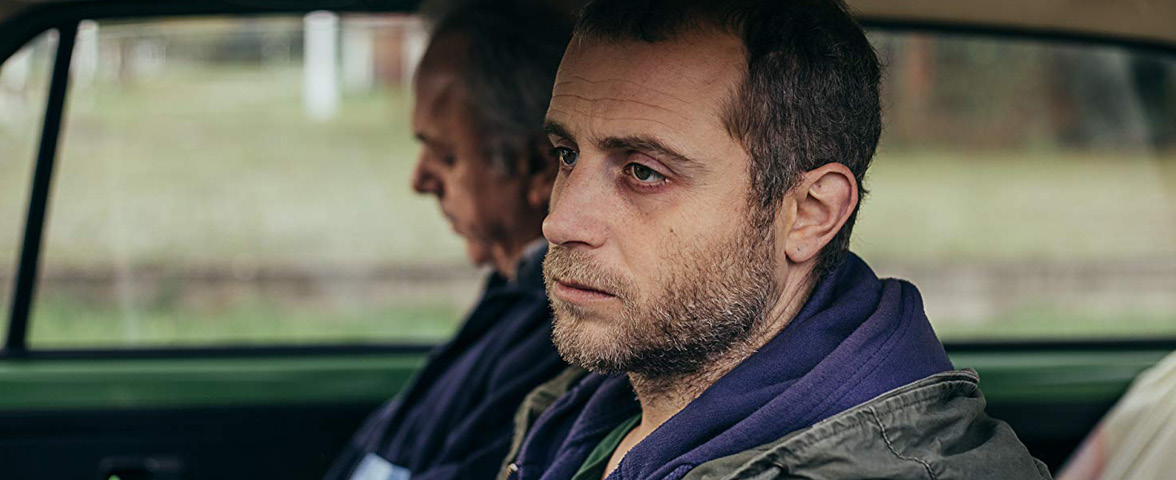 SECRET INGREDIENT
Republic of North Macedonia, 2017  |  Gjorce Stavreski  |  Macedonian language  |  104 min  |  IMDb
Mar 3-6, 2022  |  $5 cash at the door
Film Discussion Mar 20  |  7 pm  |  Join Virtually
Stavreski adds a few secret ingredients of his own to this bittersweet debut, moving beyond the story's local context into the more universal terrain of unresolved family tensions, the dangers of superstition, and the healing power of love. Handsome and affable in a disheveled hangdog way, Vele is a thirtysomething blue-collar mechanic struggling to afford medicine for his seriously ill father, Sazdo. Both men badly need a miracle to escape their bleak, impoverished lives. Vele decides to improvise by baking a medicinal cannabis cake to ease his father's pain, passing it off as an experimental new treatment. Part bumbling crime caper, part gritty social realism, the film's stoner premise is underpinned by a rough-hewn realism that elevates this sharply executed comedy into a heart-warming expose of Macedonia's broken health system. 2018 Santa Barbara International Film Festival, winner: Best Feature Film; 2018 Valencia Festival of Mediterranean Cinema, winner: Best Director.
NOTE: Patrons who subscribed to the 2019-2020 season will be admitted free of charge to this film.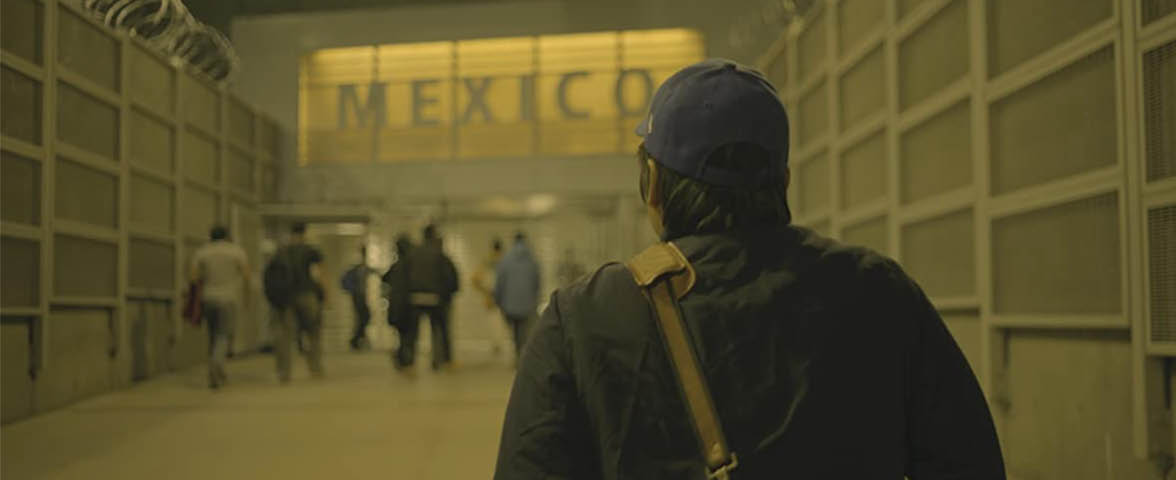 IDENTIFYING FEATURES
Mexico, 2020  |  Fernanda Valadez  |  Spanish, North American Indian languages  |  95 min  |  IMDb
Mar 17-20, 2022  |  $5 cash at the door
Film Discussion Mar 20  |  7 pm  |  Join Virtually
Magdalena is a mother who travels across Mexico in search of her son whom authorities say died while trying to cross the borders into the United States. In this impressive and quietly compelling debut feature from Fernanda Valadez, Magdalena embarks on a treacherous mission to learn the truth about her child's fate. Through a superb central performance by Mercedes Hernández as Magdalena, the film gives an intimacy and a human face to an ongoing tragedy, which has reached almost epidemic levels in Mexico. 2020 Sundance Film Festival, winner: Audience Award, World Cinema Dramatic Special Jury Award; 2021 Ariel Awards (Mexico), winner: Best Picture, Actress, Director, Screenplay, Supporting Actor, and Cinematography.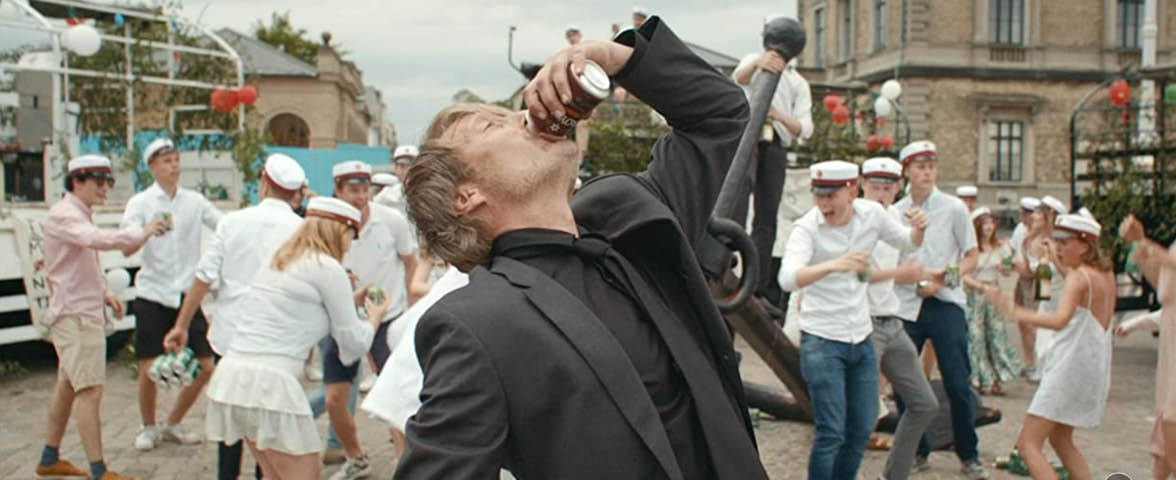 ANOTHER ROUND
Denmark, 2020  |  Thomas Vinterberg  |  Danish, Swedish languages  |  117 min  |  IMDb
Apr 21-24, 2022  |  $5 cash at the door
Film Discussion Apr 24  |  7 pm  |  Join Virtually
Mads Mikkelsen (The Hunt; A Royal Affair) plays Martin, a high-school history teacher who leads a dull, staid life. He decides to put into practice the theoretical work of a Norwegian psychologist who believes that all humans have deficient blood alcohol content and should try to maintain a level of 0.5%. Martin takes a flask and a breathalyzer to work and finds that he is actually a more engaging teacher when under the influence. When his friends find out what he has done, they decide to join in on the experiment, beginning a journal to document their findings. 2021 Academy Awards, winner: Best International Feature; 2020 European Film Awards, winner: Best Film, Director, Actor, Screenwriter.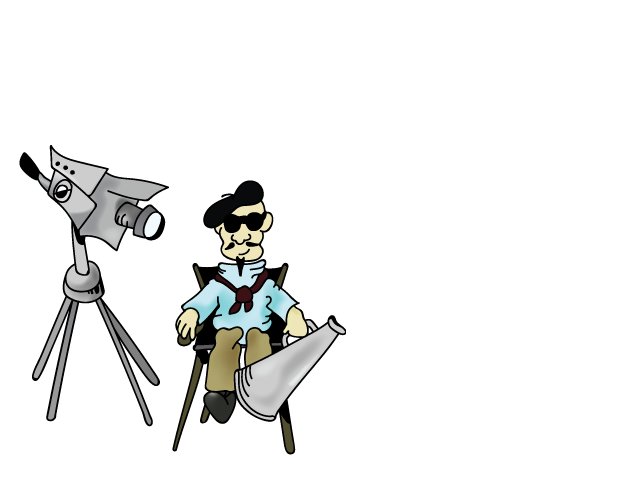 SUPPORT AFFORDABLE ACCESS TO FOREIGN FILM
The Fall 2021 view-at-home program was offered free to FFS patrons. However, the cost of providing this program – film licensing fees along with mailing and labor cost – was far from free.
To help us defray the cost of the program, we are seeking support from patrons like you. Donations can be made online or by mail.
Instructions for making a donation by mail
Make out a check to "UW-Parkside", write "FFS" in the memo line, and mail it to:
UW-Parkside Foreign Film Series
900 Wood Road
Kenosha, WI 53141 
Please, no cash donations.
MPAA Ratings
The UW-Parkside Foreign Film Series does not provide ratings generated by the Motion Picture Association of America. Many foreign films have not received ratings from the MPAA, and the rating system itself may not reflect the sensibilities of our patrons.
For FFS patrons who are interested in taking children to one of our films, we recommend that they visit kids-in-mind for more information about a film's violence, sex, and profanity content. This site, however, does not include films that have not received a MPAA rating. In those cases where MPAA ratings are not available we encourage patrons to read reviews.
The UW-Parkside Foreign Film Series is a program of the College of Arts and Humanities and is included in the array of arts and cultural programming bearing The Rita name, despite the film screenings taking place outside of the walls of the The Rita Tallent Picken Center for Arts & Humanities. We are proud to be counted among the the state-of-the-art instructional facilities, stunning performance venues, and award-winning academic programs that serve our community. Learn more about The Rita.