View-at-home FOREIGN FILM SERIES
As we look forward to the time when we can once again experience the joy of watching films together on campus, the UW-Parkside Foreign Film Series is offering FFS patrons a free view-at-home series during the 2020–2021 academic year
HOW IT WORKS
STEP ONE 
One week prior to a film's availability we will email everyone on our Foreign Film Series email list with information about the film. We will also display the information about the film on this webpage. To make sure you receive the email alerting you of the next film, sign up for our mailing list.
NOTE: We strongly recommend that you provide us with your email address even if you are not interested in the view-at-home program. Going forward, the UW-Parkside FFS will increasingly use email to communicate with its patrons.

STEP TWO
If you are interested in receiving access to the view-at-home screening of a film, follow the "Request Acces" link in the email or the film description on this webpage. You will need to request access for each film. The link is made available one week prior to the screening period. The link closes after the maximum audience has been reached.

STEP THREE
We will respond to your request for access by sending you an email containing a personal link and a password at no charge to you. Viewing-at-home is as easy as clicking on the personal link and entering the password.
VIEWING WINDOW
Each film will be available for viewing-at-home during a fixed one-week window.
 
VIEWING PLATFORM
Most patrons will choose to use their PC or similar device, but it may be possible to view-at-home on a smart TV. While we do not expect any problems, we are not prepared to resolve technical issues that might arise.
LIMITED PASSWORDS
The number of passwords is strictly limited and will be awarded on a first-come first-served basis.
Do not request a password unless you know you will be using it. Otherwise, you may be preventing a fellow patron from enjoying the film.
FILMS AND DATES
There will be five films in the 2020–2021 view-at-home program. Subscribers to our mailing list receive notifications one week prior to the following release dates:
FALL 2020
Nov 12  |  Dec 3
SPRING 2021
Feb 11  |  Mar 4  |  Mar 25
FILM DISCUSSION GROUP
Joe Benson will lead a virtual (online) film discussion at the end of each semester. The spring discussion is April 3 at 5 pm.
2019–2020 SEASON TICKET HOLDERS
Patrons who purchased a season pass to the 2019–2020 season should hold on to their tickets. When we get back to screening films on campus we will reschedule the final three films in the last year's program.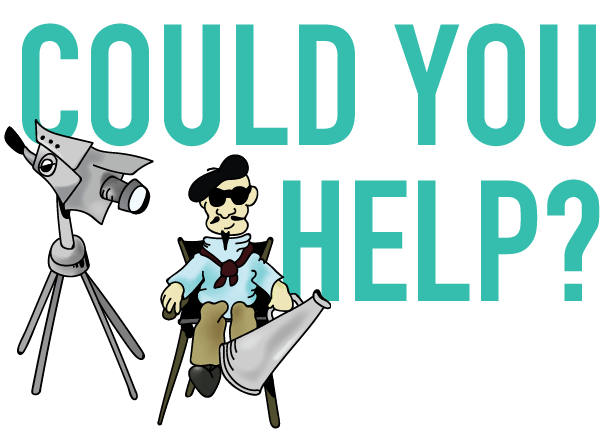 SUPPORT AFFORDABLE ACCESS TO FOREIGN FILM
The 2020–2021 view-at-home program is being offered free to FFS patrons. However, the cost of providing this program – film licensing fees along with mailing and labor cost – is far from free.
To help us defray the cost of the program, we are seeking support from patrons like you. Donations can be made online or by mail.
Instructions for making a donation by mail
Make out a check to "UW-Parkside", write "FFS" in the memo line, and mail it to:
UW-Parkside Foreign Film Series
900 Wood Road
Kenosha, WI 53141 
Please, no cash donations.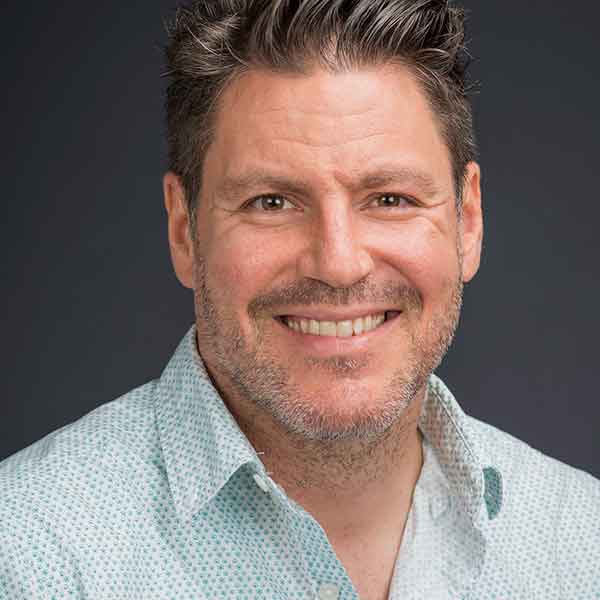 WE ARE PROUD TO ANNOUNCE

Star Wars: The Triumph of Nerd Culture by Josef Benson

Our own Josef Benson's book Star Wars: The Triumph of Nerd Culture is now available for purchase, and we are so excited for him!
In Star Wars: The Triumph of Nerd Culture, Josef Benson offers an unauthorized and provocative expose of the most popular film franchise of all time. Fueled by George Lucas's insecurities and a fervent fan-base who felt betrayed when Lucas defiled the original films, Benson presents the conflict between Lucas and Star Wars fans as comparable to the twisted relationship between Darth Vader and Luke Skywalker. Just as there is a riveting saga within the Star Wars universe that centers on the rise and fall of Anakin Skywalker and the redemption of Darth Vader, so too has a saga unfolded in relation to George Lucas and Star Wars fandom.
Star Wars fans both love and hate Star Wars and George Lucas. He is equally responsible for their pleasure and pain. Star Wars: The Triumph of Nerd Culture delves deeper into the Star Wars universe than any book has gone before, including an illuminating look into why Lucas sold Lucasfilm to the Disney Corporation and how the sale affected the franchise. After reading this book, fans will never be able to watch Star Wars in the same way again.
A LOOK BACK AT THE FILMS
These titles screened during the 2020-2021 view-at-home series.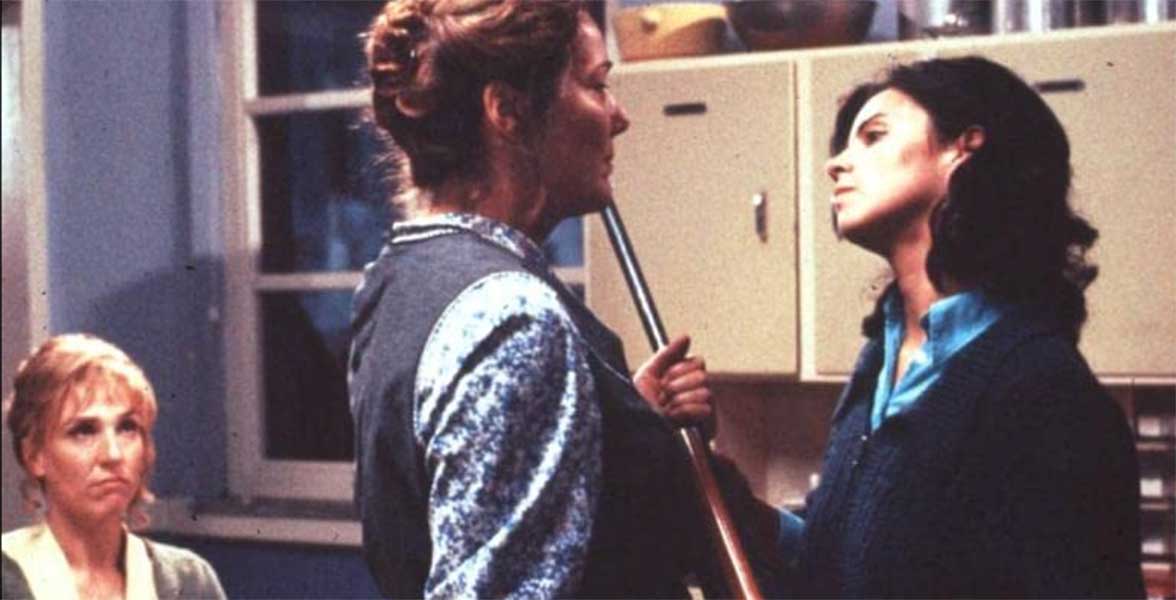 Antonia's Line
Netherlands | 1995 | Marleen Gorris | Dutch language | 102 mins 
Streamed Nov 12-18
To kick off our free view-at-home program we've gone back into our archives and selected Antonia's Line, a fan favorite from the 1996-1997 UW-Parkside Foreign Film Series and winner of the 1996 Oscar for Best Foreign Language Film.
In the aftermath of WWII, strong-willed Antonia returns to her small hometown to bury her mother and inherit her mother's farm. Antonia, joined by her free-spirited artist daughter Danielle, ingratiate themselves with the town's tight-knit and eccentric community. As the years unfold, love and tragedy come to Antonia and Danielle and the pair foster a vibrant circle of strong, liberated women. By the end of the film, we have traveled through fifty years of modern life, through trends and controversies, fads and fashions. However, what we remember is the way Antonia's extended family grows. Children and grandchildren, in-laws and outlaws, neighbors, friends and drifters all come to sit at her long dinner table and learn the same simple rule, which is to look for the good in others - and to not criticize those who have found a way to be happy without seriously bothering anybody.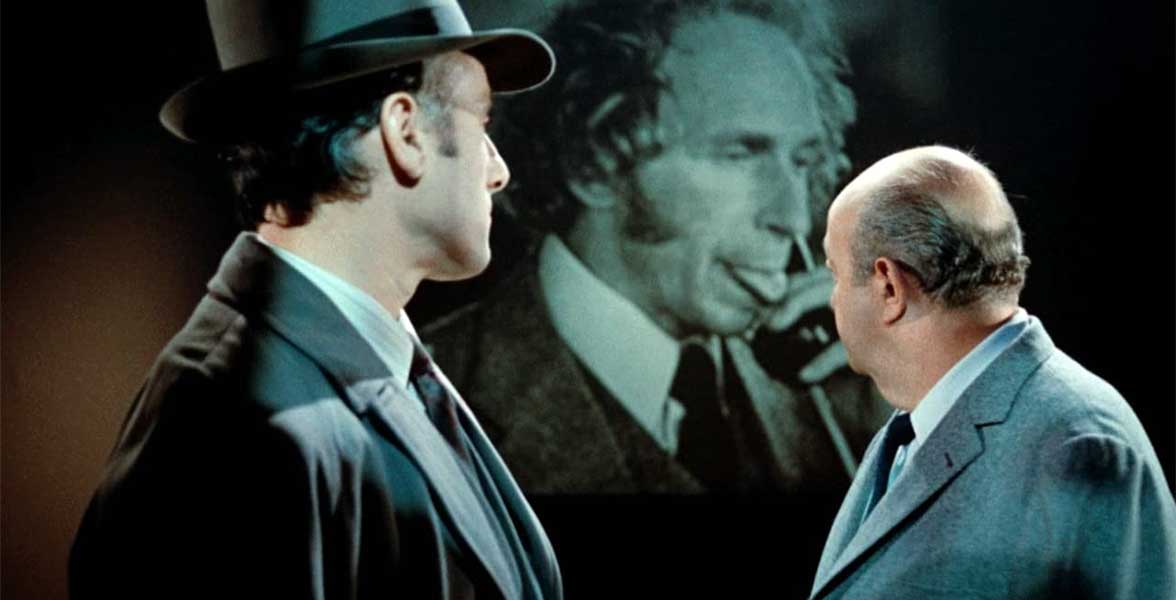 The Tall Blond Man with One Black Shoe
France  | 1972  |  Yves Robert  |  French language  |  90 min 
Streamed Dec 3-9
Considered the film that launched French director Yves Robert (My Mother's Castle and My Father's Glory) into the international spotlight, this film takes an idea out of Hitchcock's North by Northwest—an innocent man is mistaken for a government agent and targeted by the enemy—and gives it a cynical twist and a comic treatment closer to the Pink Panther films.
A frothy French farce, The Tall Blond Man with One Black Shoe is a classic madcap comedy about espionage, surveillance and mistaken identity. When Francois, an unsuspecting violinist, is misidentified as a superspy by national intelligence, outrageous antics ensue. As everyone falls over each other in their misguided attempts to discover the tall blond man's secrets, his best friend complicates matters even further when he overhears a salacious recording of Francois with his wife. The whole merry-go-round comes crashing to a halt in one final showdown, pitting spy versus supposed-spy with hilarious results. Elegantly filmed and accompanied by a memorable score, The Tall Blond Man with One Black Shoe is one of the seminal comedies of the 1970s.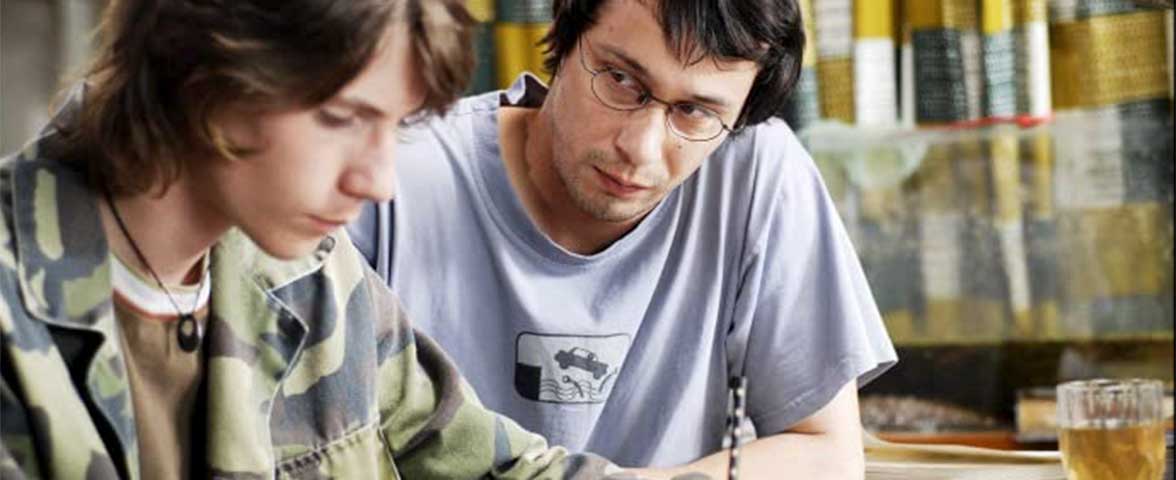 The Country Teacher
Czech Republic | 2008 | Bohdan Sláma | Czech language | 113 min 
Streamed Feb 11-17
A gifted young teacher, Petr, takes a job teaching natural sciences at a grammar school in the country. Here he makes the acquaintance of a woman and her troubled seventeen-year old son. The teacher has no romantic interest in the woman but they quickly form a strong friendship, each recognizing the other's uncertainties, hopes and longing for love. When the teacher's ex-boyfriend comes to visit from the city, he quickly realizes that nobody in the village knows that the teacher is gay and harbors a secret affection for the teenage boy. His jealous actions set in motion a series of events that test the inner strength and compassion of the teacher, the woman and her son to a breaking point.
If the theme weren't so delicately handled, the film's ideas about morality and desire might come across as a didactic lecture on tolerance and forgiveness, but Pavel Liska's deep, quiet performance as Petr and the film's portrayal of farm life as a rugged pastorale lends the film a foundation of visceral truth. By taking his time to turn the cinematic pages of the story, director Bohdan Sláma nudges us gently toward a more complex reaction to the teacher's story. While at first we may be repelled by the man's designs on the teenager, after a while, we begin to understand his loneliness and the timidity that marks his entire life.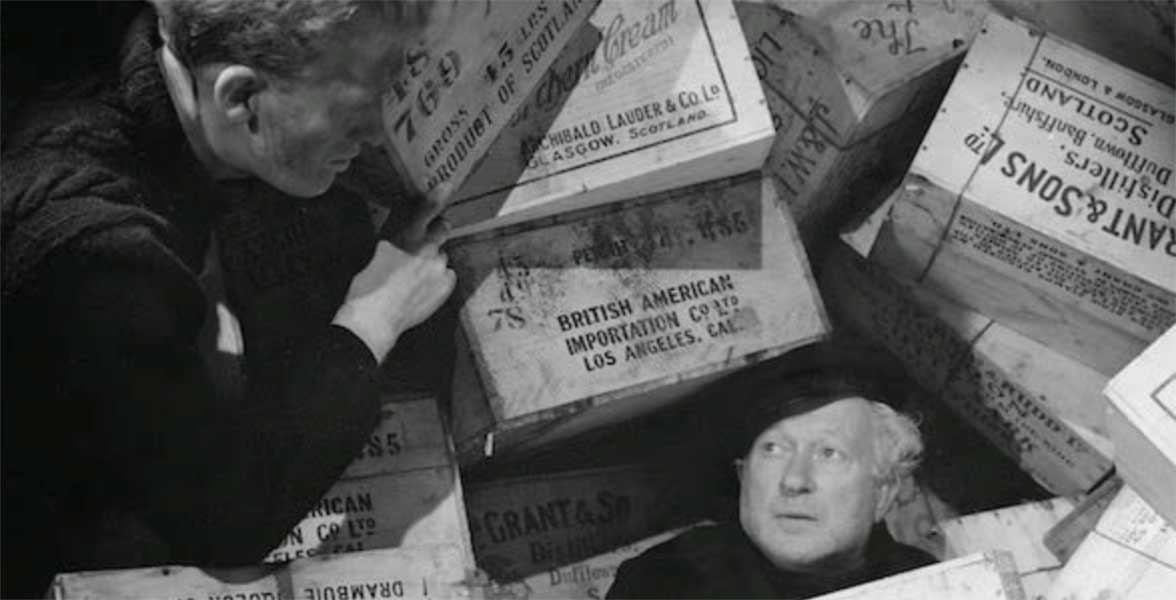 Whisky Galore!
UK  |  1949  |  Alexander Mackendrick  |  English language  |  80 mins
Streamed Mar 4-10
The era of Ealing Studio comedies began with Hue and Cry in 1947, but Whisky Galore! has become the number one classic of these early films. This is director Alexander Mackendrick's debut and he would also go on to make one of the last Ealing films, The Ladykillers (1955).
It is 1943 and the tiny remote Hebridean island of Todday is plunged into the depths of despair. Everyone is affected and spirits are at low because Todday is without whisky. A state of devastation sets in and fishermen contemplated drowning themselves for lack of the elixir.
Then a ship founders on the rocks, and the islanders guide the crew to safety. The ship's captain and mate reveal that they had on board a cargo of 50,000 cases of whisky bound for America. Held up for a day because it is the Sabbath, the islanders eventually succeed in removing a considerable amount of the cargo and the dawn breaks with a rosy glow on a brighter, happier island. However, the whisky does not last forever.
Based on a true event, Whisky Galore! stands today, seventy years after its making, as one of the best and  most popular British comedies ever made.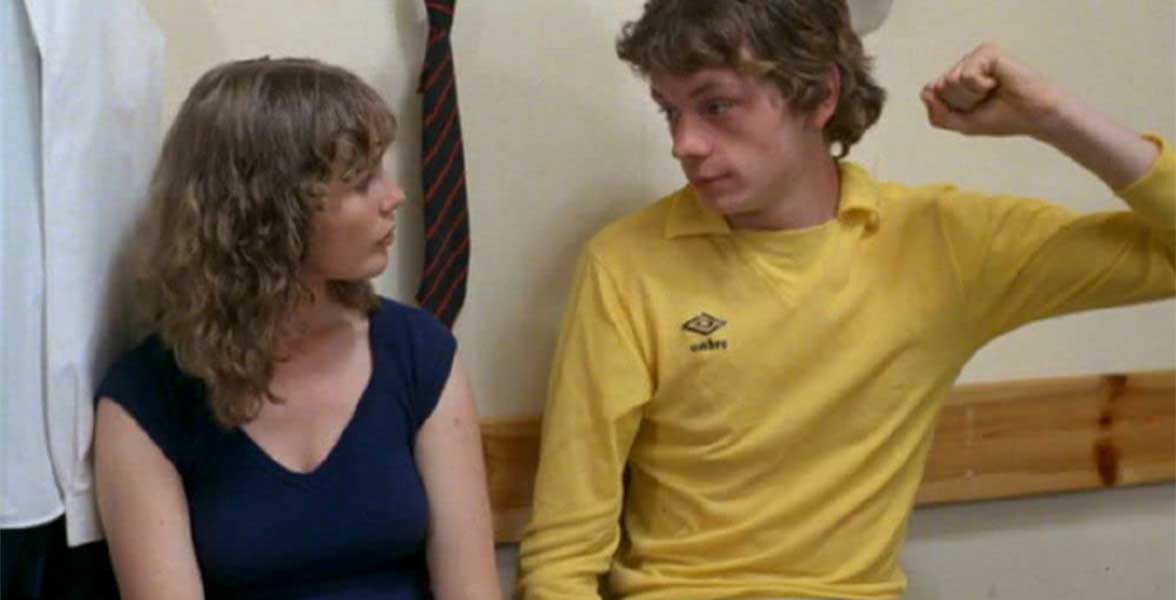 Gregory's Girl
Scotland | 1980 | Bill Forsyth | English language | 91 mins 
Streamed Mar 25-31
If ever proof was needed that vast quantities of cash and over-the-top special effects aren't necessary to make a truly memorable film, it can be found in the delightful comedy Gregory's Girl, the second feature from the director of Local Hero, Bill Forsyth.
Sixteen-year-old Gregory is an awkward, gangly Scottish lad who is in the midst of the throngs of puberty. The object of his affection is Dorothy, despite or in part because she is a talented striker who took his place on the school's boys' football team. Gregory has now been demoted to distracted goalkeeper. He tries to insinuate himself as much as possible in Dorothy's life through her interests, such as learning the Italian language, without ever directly coming out and telling her that he likes her. Gregory's male friends are of no help in advising him on how to get into a relationship with Dorothy. The only person with whom he confides that provides any constructive advice is his ten-year old sister, Madeline. When Gregory finally gets the nerve to ask Dorothy out on a date, the outcome of the question is not quite what he expects. He learns that Dorothy talks to her girlfriends about such issues as much as Gregory does with his friends, each side strategizing to their own desired end.
While the clothes and hairstyles on display might seem dated, the humor and relevance of this ingenious piece of filmmaking haven't aged a bit.
MPAA Ratings
The UW-Parkside Foreign Film Series does not provide ratings generated by the Motion Picture Association of America. Many foreign films have not received ratings from the MPAA, and the rating system itself may not reflect the sensibilities of our patrons.
For FFS patrons who are interested in taking children to one of our films, we recommend that they visit kids-in-mind for more information about a film's violence, sex, and profanity content. This site, however, does not include films that have not received a MPAA rating. In those cases where MPAA ratings are not available we encourage patrons to read reviews.
Since 1968, the University of Wisconsin-Parkside has continued to build a reputation as an outstanding liberal arts institution with particularly strong fine arts programs. With The Rita Tallent Picken Center for Arts & Humanities, our state-of-the-art instructional facilities and stunning performance venues match our award-winning academic programs and provide even greater community access. Learn more about The Rita.