Welcome to Jazz Week. World-class musicians and jazz experts entertain and inform audiences in a week-long celebration of the musical genre often hailed as one of America's original art forms. Events are open to the public, and many of these events are free.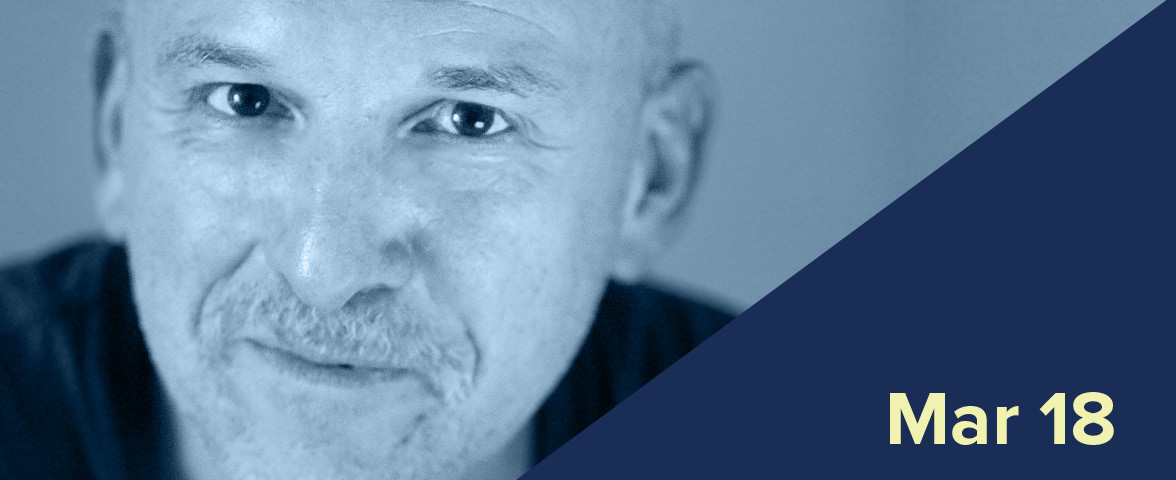 Adam Nussbaum's "Leadbelly Project"
Mar 18   |  7 pm  |  Bedford Concert Hall  |  1 hr concert, 45 min Q&A  |  FREE
FEATURING
Adam Nussbaum, drums
Ohad Talmor, tenor saxophone
Steve Cardenas, guitar
Nate Radley, guitar
ABOUT ADAM NUSSBAUM
Adam Nussbaum is considered one of the finest drummers working today. He's played with a virtual "Who's Who" in the jazz world. Longtime associates have included: John Abercrombie, Michael & Randy Brecker, Eliane Elias, Gil Evans, Stan Getz, Vic Juris, James Moody, John Scofield, Joe Sample, Ohad Talmor, 'Toots' Thielemans, Kenny Wheeler & NHØP, as well as freelancing with prominent artists of every generation, being a major asset no matter where he appears. Nussbaum has recently formed the Lead Belly Project.  He has also joined forces with other musicians to form such groups as "BANN" w/Seamus Blake, Jay Anderson & Oz Noy, "We3" w/Dave Liebman & Steve Swallow, "The Impossible Gentlemen" w/Gwilym Simcock, Steve Rodby & Mike Walker, "The Nuttree Quartet" w/John Abercrombie, Jerry Bergonzi & Gary Versace and "The ZZ Quartet w/Ratko Zjaca, Simone Zanchini & Martin Gjakanovski. He's been on hundreds of recordings, including the Grammy winning "Don't Try This At Home" recorded with Michael Brecker.
Read more
In addition, Nussbaum reaches out to the next generation. He is an in-demand educator doing Clinics and Master Classes, teaching at such institutions as Berklee, NYU, State University of New York, the New School, and at numerous Conservatories around the world.
His abilities have brought opportunities for him to work with the finest makers of all things drum-related. Working with Sonor drums, he helped design a line in the "HiLite" series. In conjunction with Zildjian cymbals, Nussbaum helped developed the "Renaissance" & "Pre-Aged" K. Zildjian cymbals. He also coproduced with Hudson Music, "The Art of Playing Brushes."
He was born in New York City and grew up in Norwalk, Connecticut and started to play drums at age 12 after studying piano for five years; he also playing bass and saxophone as a teenager. He moved to New York City in 1975 to attend The Davis Center for Performing Arts at City College. He eventually focused on drums.
WEBSITE | Photo credit: Neil Swanson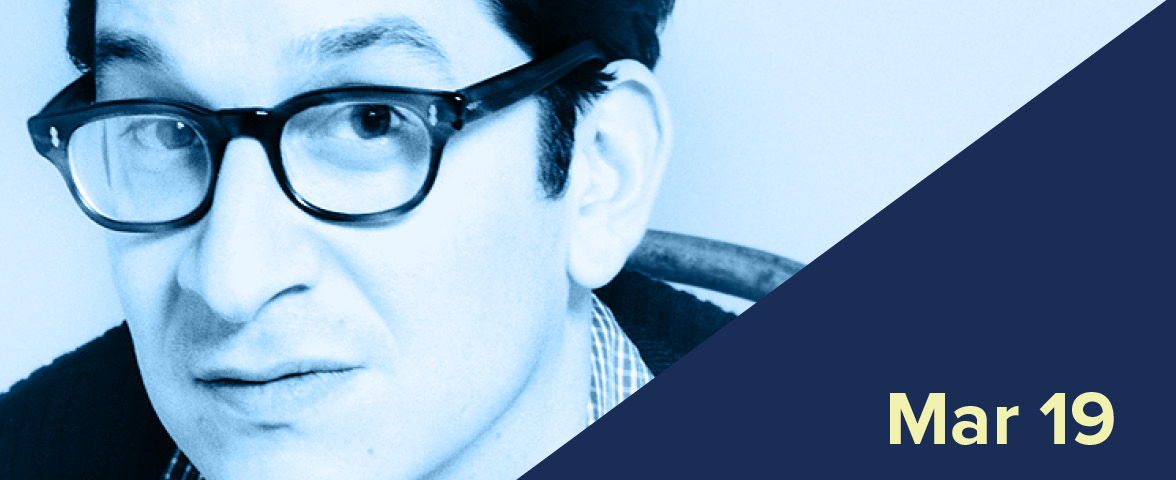 Josh Berman Quartet 
Mar 19  |  7 pm  |  Bedford Concert Hall  |  1 Hr Concert, 45 min Q & A  |  FREE 
FEATURING
Josh Berman, cornet
Darius Jones, alto saxophone
Jason Roebke, bass
Michael Vatcher, drums
ABOUT JOSH BERMAN
For more than fifteen years, cornetist, improviser, composer, and music presenter Josh Berman has been an essential contributor to Chicago's active improvised music scene. His work encompasses both developing opportunities for presenting improvised music, and performing in a variety of highly collaborative formats. He's a co-founder of critically acclaimed Umbrella Music, and curator of the Sunday night music series at the Hungry Brain. He's performed as bandleader of his own groups, Josh Berman Trio, Josh Berman's Old Idea, and Josh Berman and His Gang, and as co-leader of Chicago Luzern Exchange.
Read more
In addition to his work as bandleader, Berman has performed and recorded with some of the most internationally respected musicians and composers in jazz and improvised music: Bill Dixon, Ab Baars, Keefe Jackson, Joe McPhee, Jason Adasiewicz, Mike Reed, Michael Moore, Ken Vandermark, Frank Rosaly, Rob Mazurek, Jason Stein, Jeb Bishop, Dave Rempis, Michael Zerang, Fred Lonberg-Holm, and Paul Lytton. He is also a frequent collaborator with dance artists; his collaboration with dancer Ayako Kato and musician Jason Roebke was awarded a CROSSCUT grant for New Collaborations in Sound/Movement from Experimental Sound Studio and Links Hall. Berman was named in the DownBeat critics' poll among Rising Stars, Trumpet. He has toured the United States, Canada, Europe, and Japan.
In 2009, Berman and his group Old Idea released their first full length CD/LP, Old Idea, on Delmark. Josh Berman and His Gang's There Now, also on Delmark Records, came out in 2012. And 2015 saw the release of Josh Berman Trio's A Dance and A Hop on Delmark. The albums have garnered critical acclaim in publications including The New York Times, DownBeat, Jazz Times, the Chicago Reader, and the Chicago Tribune.
WEBSITE | Photo credit: Ralph Kuehne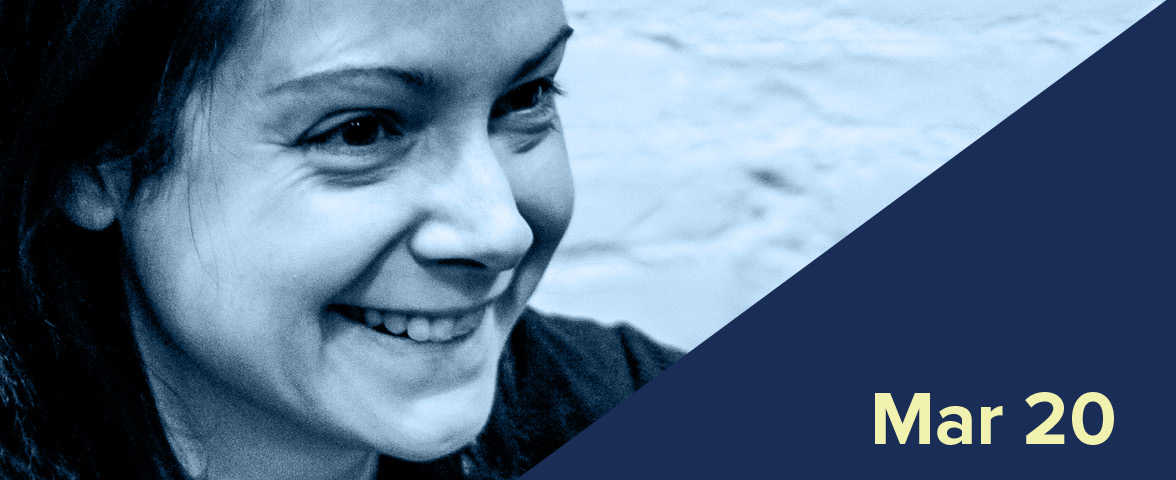 Kris Davis & Borderlands Trio
Mar 20  |  7 pm  |  Bedford Concert Hall  |  1 hr concert, 45 min Q & A  |  FREE
Sponsored by the Kenosha Community Foundation
FEATURING
Kris Davis, piano
Stephan Crump, bass
Eric McPerson, drums
ABOUT KRIS DAVIS
Pianist-composer Kris Davis was named 2017 Rising Star Pianist in Downbeat magazine and dubbed one of the music's top up-and-comers in a 2012 New York Times article titled "New Pilots at the Keyboard," with the newspaper saying: "One method for deciding where to hear jazz on a given night has been to track down the pianist Kris Davis." To date, Davis has released ten recordings as leader. Her 2016 release, Duopoly, made The New York Times, Pop Matters, NPR, LA Times, and Jazz Times best albums of 2016. Davis works as a collaborator and side person with artists such as John Zorn, Terri Lyne Carrington, Craig Taborn, Don Byron, Tyshawn Sorey, Eric Revis, Michael Formanek, Tony Malaby, Ingrid Laubrock, Mary Halvorson and Tom Rainey.
Read more
Davis received a Doris Duke Impact award in 2015 and multiple commissions to compose new works from The Shifting Foundation, The Jazz Gallery/Jerome Foundation and the Canada Council for the Arts. She currently teaches at Princeton and the New School in NYC.
WEBSITE | Photo credit: Peter Gannushkin

ABOUT BORDERLANDS TRIO
Think of Borderlands Trio as an all-star team of should-be jazz luminaries. The group looks and feels like a standard jazz trio, but the air it breathes is a little different. That much is apparent on "Asteroidea," its engrossing debut album of free improvisations, released in October. On the first evening of a two-night run at the Jazz Gallery, they played a series of long immersions, guided by Mr. McPherson's steadily locomotive drumming and the oozing agility of Mr. Crump's bass. At one point, Mr. McPherson, using brushes, carried the trio into a big, circular groove — something evoking passage and duration. Mr. Crump found his way into a minor pattern that climbed high before falling hard on the root note; Ms. Davis played the role of disrupter, hammering one broken-glass chord in double and triple and quadruple hits. The whole thing had the illusion of a pattern or a stream, but it resisted symmetry: If they were tracing some borderline, it was running through wild and uncharted terrain. – Giovanni Russonello New York Times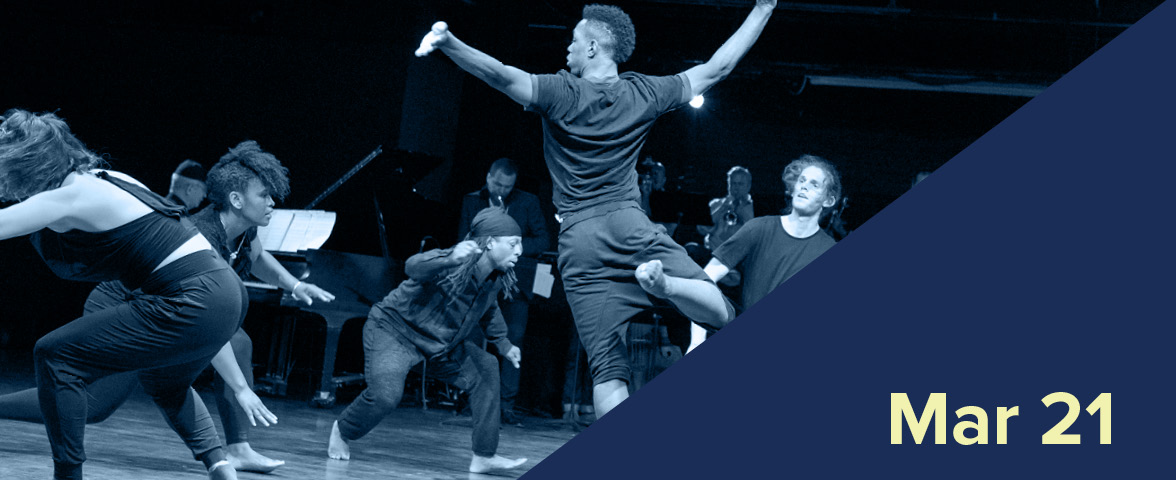 Greg Ward & Onye Ozuzu "Touch My Beloved's Thought"
Mar 21  |  7 pm  |  Bedford Concert Hall  |  $10 general  |  $5 students/staff/seniors
FEATURING
Greg Ward, alto saxophone & composer
Onye Ozuzu, choreography
ABOUT THE COLLABORATION
Jazz composer and musician Greg Ward and acclaimed dance administrator, performing artist, choreographer, and educator Onye Ozuzu present a new dance work based on one of the most acclaimed jazz records of the 20th century -- Charles Mingus' 1963 album Black Saint and the Sinner Lady.
Touch My Beloved's Thought, premiered at the Pritzker Pavilion at Millennium Park (Chicago, IL)—a live dance and music performance in honor of Charles Mingus and commissioned by Links Hall and Constellation.
Read more
ABOUT ONYE OZUZU
Onye Ozuzu is a dance administrator, performing artist, choreographer, educator, and researcher currently serving as Dean of the University of Florida College of the Arts in Gainesville, FL. Actively presenting work since 1997, Ozuzu has presented work nationally and internationally at The Joyce Soho (Manhattan, NY), Kaay Fecc Festival Des Tous les Danses (Dakar, Senegal), La Festival del Caribe (Santiago, Cuba), Lisner Auditorium (Washington, DC), and McKenna Museum of African American Art (New Orleans, LA). She has performed locally in Chicago at Hamlin Park Summer Sampler, with Red Clay Dance in La Femme, and in the Afro-Latin@ Summer Dance Intensive at Columbia College Chicago. Ozuzu has been Artist in Residence at Dorchester Art + Housing Collaborative of the Rebuild Foundation, EarthDance Workshop and Retreat Center, Bates Dance Festival, Chulitna Wilderness Lodge and Retreat, and Lagos dance GATHERING in Lagos, Nigeria.
Her collaboration with jazz composer Greg Ward, Touch My Beloved's Thought, premiered at the Pritzker Pavilion at Millennium Park (Chicago, IL)—a live dance and music performance in honor of Charles Mingus and commissioned by Links Hall and Constellation. Her recent project, Project Tool, which explored the relationship between mind, body and tool, was a 2018 Joyce award and a 2016 Chicago Dancemakers Forum Lab Artist recipient as well as a National Performance Network (NPN) Creation Fund Project co-commissioned by Links Hall in partnership with Dancing Grounds and NPN. 
Ozuzu has dedicated much of her work as a dance artist to cultivating space for diverse dance forms to exist in pluralist relationship to one another. In her body she has negotiated the inter-sectionality between many movement forms from tennis to ballet, West African dance to Hatha Yoga, freestyle House to salsa, contemporary dance to Aikido. Rather than just "collecting" these dance styles, she cultivates the ability to make choices among these techniques with an intention to access a purposefully hybridized movement practice. She seeks a relationship that is like the relationship of a maker to their tools, rather than a person to their habits. Ozuzu makes contemporary dance that is "tooled" by, but not dictated by, traditional movement cultures in style, technique, concept and execution.
WEBSITE | Photo credit: Ozuzu Dances

ABOUT GREG WARD
Greg Ward is a saxophonist and composer that was born in Peoria, IL. Currently based in the NYC-area, Ward has had the opportunity to perform and record with a varied group of artists like Prefuse 73, Lupe Fiasco, Tortoise, William Parker, Andrew D'Angelo, and Mike Reed. 
After graduating from NIU in 2004 with a degree in Jazz Studies/Saxophone Performance, Ward moved to Chicago and took advantage of every opportunity that was offered to him. Composing two pieces for the International Contemporary Ensemble, performing a quartet composition for the Chicago Symphony Orchestra's Chamber Music Series, composing Wings for the Peoria Ballet Company, and being commissioned by the Jazz Institute of Chicago for a new composition, which was performed at the Chicago Jazz Festival in 2009, are just a few of the many experiences that shaped Ward during his years in Chicago.
In 2009, Ward decided to move to New York City. Almost immediately after he arrived in NYC, he began working with JazzReach, an NYC-based jazz education organization that shares multi-media programs throughout the US. In 2010, he would produce his first CD as a leader with his Chicago-based band, Fitted Shards. South Side Story received much critical acclaim, including "Recording of the Year" by the Chicago Tribune. Next, in 2011, Ward formed Phonic Juggernaut, which features Damion Reid on drums and Joe Sanders on bass.
Together, they recorded and released a CD on Thirsty Ear Recordings that same year. Also, in 2011, Ward composed and performed a commission from the Brazos Valley Symphony Orchestra for a concerto for jazz quartet and string orchestra. In 2012, Ward was selected as one of the two New Music USA Van Lier Fellows. In 2014, he received a commission/residency from the Jazz Gallery and premiered Capturing Sunlight, which was an hour-long work for septet and included a short documentary by Diana Quinones Rivera. The Capturing Sunlight project was inspired by the life and work of Preston Jackson. In 2015, Ward teamed up with choreographer Onye Ozuzu to create Touch My Beloved's Thought, a musical response to Charles Mingus' Black Saint and the Sinner Lady. This project featured Ward's compositions for 10-piece band and choreography for 15 dancers. The live recording was released on Greenleaf Music in 2016.
Through the years, Ward has collaborated with another composer, sound designer, and performer, Caleb Willitz. First, they composed the film score for Beresford Bennett's film, Pinch, which was an official selection of the 2015 San Diego Black Film Festival. Second, Ward and Willitz released an electro-acoustic project, Gaps and Spaces: Synoptic Optiks. In 2019, Ward will release his 5th recording as a leader, Greg Ward presents Rogue Parade: Stomping Off From Greenwood, for Greenleaf Music.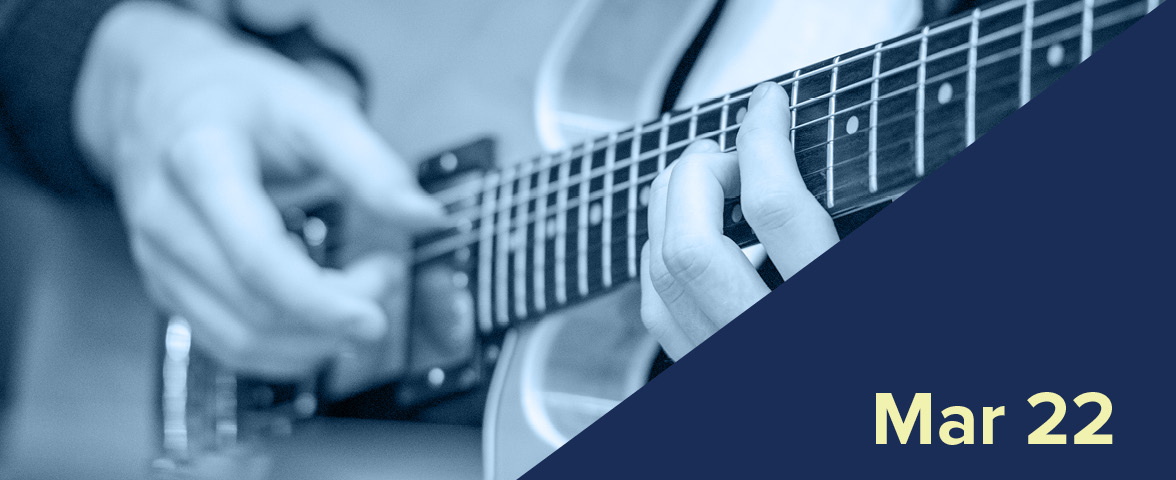 Parkside Jazz Faculty
Mar 22  |  12 pm  |  Bedford Concert Hall  |  1 hr concert  |  FREE
FEATURING
Russ Johnson, trumpet
Chris Madsen, saxophone
Jim Sodke, piano
Tim Ipsen, bass
Dave Bayles, drums

Parkside Jazz Ensemble with High School Jazz Ensembles
Mar 22  |  7 pm  |  Bedford Concert Hall  |  $10 general  |  $5 students/staff/seniors
FEATURING
Parkside Jazz Ensemble
Bradford High School
Indian Trail High School
Tremper High Schools
Wilmot High School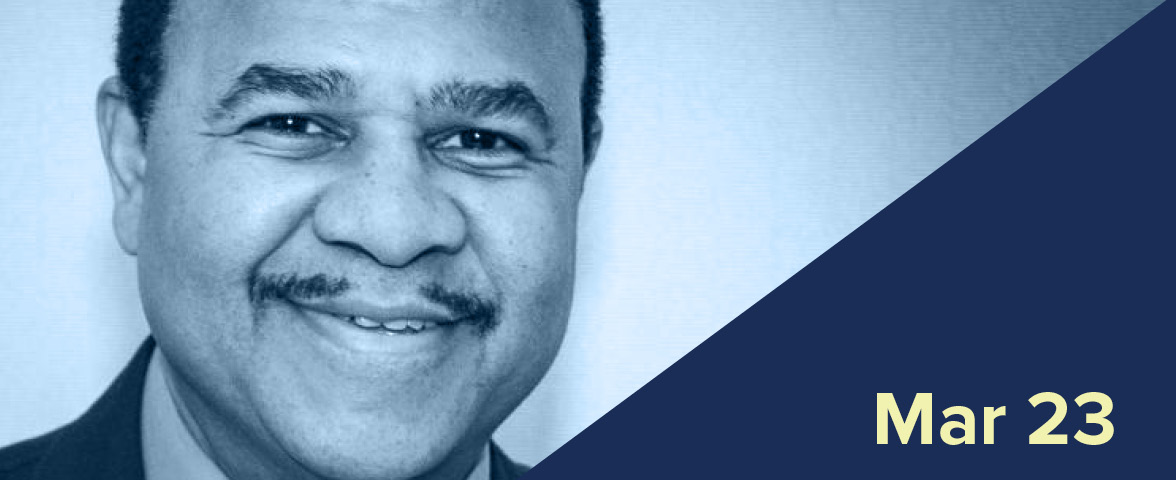 HENRY JOHNSON
Mar 23  |  7 pm  |  Bedford Concert Hall  |  FREE - Contributions to music scholarships appreciated 
Sponsored by

ABOUT HENRY JOHNSON
Grammy-nominated guitarist and vocalist, Henry Johnson has performed and recorded with artists such as pianists, Ramsey Lewis, Dr. Billy Taylor, vocalists, Joe Williams, Marlena Shaw, Nancy Wilson, saxophonists Stanley Turrentine, James Moody, Jimmy Heath, Sonny Stitt, trumpeters, Dizzy Gillespie, Freddie Hubbard, Clark Terry, organists, Jimmy Smith, Jack McDuff, Don Patterson, and Joey DeFrancesco, among many other great musicians. Henry has released seven recordings under his own name, and is on over forty recordings with other artists. Henry's latest group is comprised of piano, sax, bass, drums, in a hardswinging format which features and Henry on guitar and vocals, and the band doing jazz favorites and some originals.
Read more
The Chicago-born guitarist began playing at age twelve. While spending some formative time in Memphis, he started playing gospel music at age thirteen. By age fourteen, Johnson was playing in R&B groups. Although Johnson's parents brought him up hearing the music of Duke Ellington, Count Basie, Joe Williams, and other artists of that era, it was not until 1967 that Johnson was formally introduced to jazz by hearing guitarist Wes Montgomery. In 1969, Johnson and his family then moved back to Chicago where he developed a reputation on the south side as a good local jazz guitarist. In 1976, he went on the road with jazz organist Jack McDuff and was called to work with vocalist Donny Hathaway in 1977. In 1979, Johnson began playing with jazz pianist, Ramsey Lewis. And in 1985, jazz legend Joe Williams added Johnson to his regular group. Johnson's musical roots run deep into gospel, blues, and jazz. His strongest and earliest influences were Kenny Burrell, George Benson, and most significantly, Wes Montgomery. While influenced by these great guitarists, Johnson also cites the music of Herbie Hancock, Oscar Peterson, Freddie Hubbard, Miles Davis, big bands, and jazz orchestras as integral forces which shaped his sound and style. You're The One, his recording debut for MCA/Impulse! achieved number one status on both the Radio & Records NAC chart, and Contemporary Jazz chart for two months - a rare occurrence for a first recording. This recording also won a five star rating in Downbeat magazine, and was nominated for a Grammy. Jazz Times reviewer Diane Patrick called You're The One, "A thoughtful piece of work which may well become a jazz guitar classic."
Johnson's follow-up recordings, Future Excursions and Never Too Much also reached the top ten of the charts. New Beginnings was Johnson's debut recording for the Heads Up International jazz label. Johnson's music has been a favorite at radio stations world wide since the release of his very first CD, and the appeal of his music continued with the release of his second recording for Heads Up International, titled Missing You.
In addition to his solo recording projects, Johnson has found time to record with the likes of Ramsey Lewis, vocalists Joe Williams and Vanessa Ruben, and saxophonist Richie Cole among many others. He has performed with Nancy Wilson, Marlena Shaw, Angela Bofil, Dizzy Gillespie, the Boston Pops, Sonny Stitt, Freddie Hubbard, Grover Washington Jr., Stanley Turrentine, Dr. Billy Taylor, and organist Jimmy Smith, James Moody, David "Fathead" Newman, Terry Gibbs, Bobby Watson, Nicholas Payton, and many other great jazz artists. Seeing the need to re-invent himself, in 1999, Johnson recorded a cd onboard the QE 2 called, An Evening At Sea which was well received by the jazz world.
Johnson's most recent group - the Organ Express - is patterned after the hard swinging jazz groups of the 60's using the instrumentation of guitar, sax, organ, and drums. Johnson's latest recording on A440 Music Group is called Organic and features legendary vocalist Nancy Wilson. This powerhouse group has been exciting audiences the world over. Along with being contributing writer for Just Jazz Guitar,  Downbeat, and Jazz Improv, Johnson teaches Jazz Guitar Studies on the Jazz Faculty of the prestigious Chicago College of Performing Arts.

ABOUT SE WISCONSIN HEARING CENTER INC. JAZZ SERIES
The SE Wisconsin Hearing Center Inc. Jazz Series, Music to Your Ears, funded generously by Dave Braun represents a unique opportunity for audiences to hear performers who have graced stages near and far, and whose music has been featured in major motion pictures and top television shows. Dave Braun, a graduate from UW-Parkside's music program, has played jazz professionally for more than 30 years. He is delighted to showcase the talents of top notch musicians in the intimate space of the Bedford Concert Hall, known for its impeccable acoustics.
Jazz Week is sponsored in part by contributions from Kenosha Community foundation, the Uline Corporation, and UW-Parkside. Parking for Jazz Week performances is free in Lot  B & C in any unmetered, undesignated space.
For more information, contact The Rita Box Office at 262-595-2564.
ONLINE BOX OFFICE
For your convenience we offer you a number of ways to contact our Box Office for performance information and to purchase tickets. The easiest is to purchase your tickets online.
Order your individual tickets online
 
You can also email your ticket requests to boxoffice@uwp.edu, call 262-595-2564 and speak with our friendly staff about available tickets and purchasing, or visit the box office just inside the entrance to the Rita. Call the Box Office for detailed hours or stop by one hour prior to each performance.
Ticket Refund and Exchange Policy
Please note that all ticket sales are final and that we do not provide refunds nor guarantee exchanges. We will do our best to exchange individual tickets for other concerts/productions but can make no promises that alternate ticketing will be available.
Since 1968, the University of Wisconsin-Parkside has continued to build a reputation as an outstanding liberal arts institution with particularly strong fine arts programs. With The Rita Tallent Picken Center for Arts & Humanities, our state-of-the-art instructional facilities and stunning performance venues match our award-winning academic programs and provide even greater community access. Read more about The Rita.