Events at the Rita are canceled until further notice.
Many of the acts that we planned for the Jazz Week 2020 lineup are being rescheduled to perform next season.
To receive information about future events and updates, join the Rita mailing list.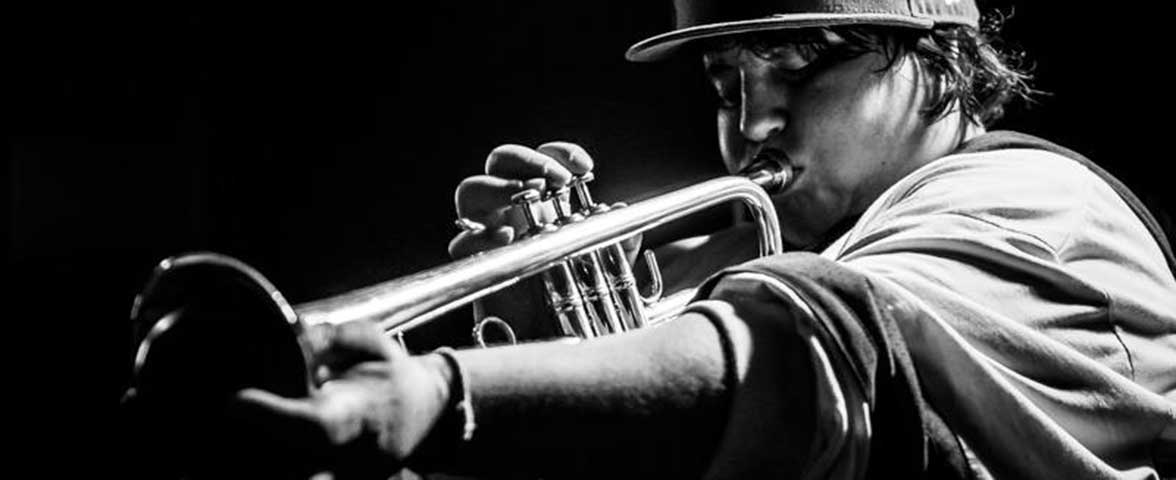 Jaimie Branch & Fly or Die
In a generation crowded with trumpet talent, Jaimie Branch has emerged in recent years as a unique voice capable of transforming every ensemble of which she is a part. At times fierce and direct, her scintillating tone also has the ability to ignite music from within while propelling a group organically.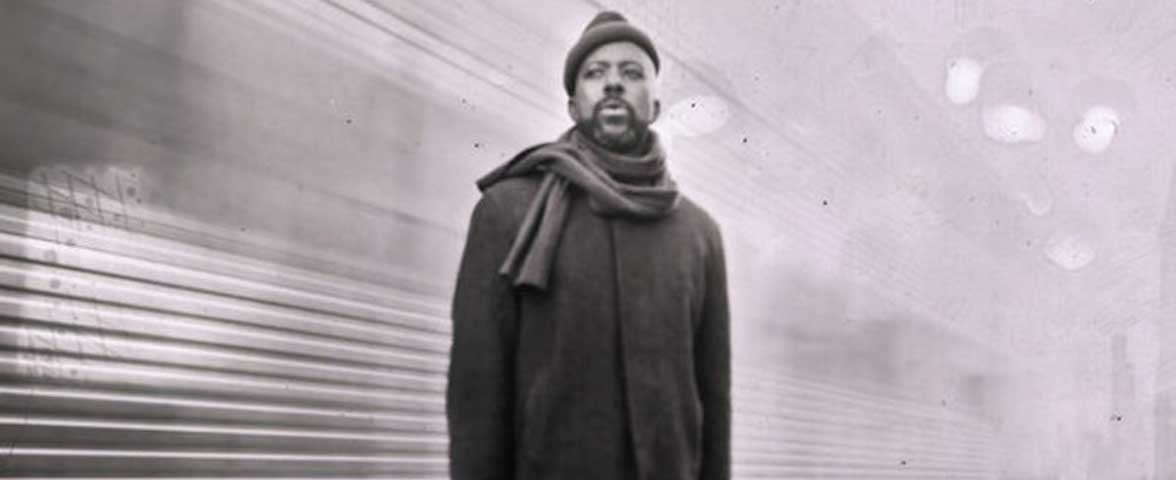 Ben Lamar Gay
Ben LaMar Gay is a composer and cornetist who moves sound, color, and space through folkloric filters to produce electro-acoustic collages. His unification of various styles is always in service of the narrative and never solely a display of technique. A Chicago native, Ben's true technique is giving life to an idea while exploring and expanding on the term "Americana."
By being active in Chicago's experimental music scene and having spent a three-year residency in Brazil, Ben has collaborated with several influential figures in the world of music, including Joshua Abrams, the Association of the Advancement of Creative Musicians, Bixiga 70, Black Monks of Mississippi, Celso Fonseca, George Lewis, Nicole Mitchell, Jeff Parker, Theo Parrish, Mike Reed, Tomeka Reid, and Itibere Zwarg. Read more.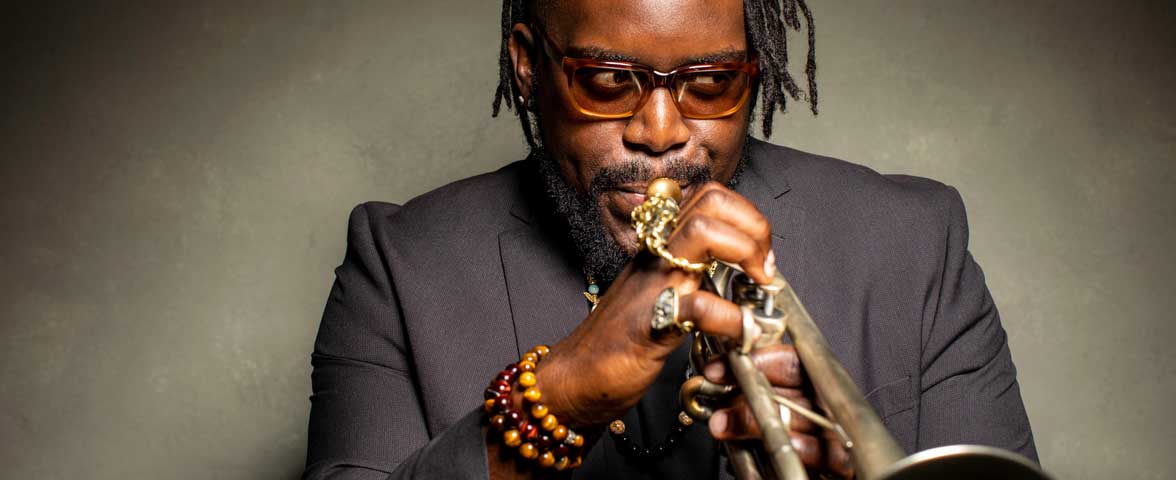 Marquis Hill
From his beginnings as one of Chicago's most thrilling young trumpeters, to his current status as an internationally renowned musician, composer and bandleader, Marquis Hill has worked tirelessly to break down the barriers that divide musical genres. Contemporary and classic jazz, hip-hop, R&B, Chicago house, neo-soul—to Hill, they're all essential elements of the profound African-American creative heritage he's a part of. "It all comes from the same tree," he says. "They simply blossomed from different branches."
That mission to bring styles together, complemented by Hill's absolute mastery of his instrument, is a through line connecting his many achievements. It can be heard on his latest album, Modern Flows Vol. II, with its seamless blend of jazz interplay, hip-hop-infused rhythms and socially conscious spoken-word. It's integral to The Way We Play, his Concord Jazz debut from 2016, where Hill and his musicians reinvent jazz standards using their generation's wide- ranging influences. It marks the four records Hill self-released before November of 2014, when he won the Thelonious Monk Institute of Jazz competition and became a presence on the global scene virtually overnight. And it defines the revelatory live dates by Hill's longtime working group, the Blacktet, which the Chicago Tribune called "a remarkably polished, immensely attractive ensemble." Read more.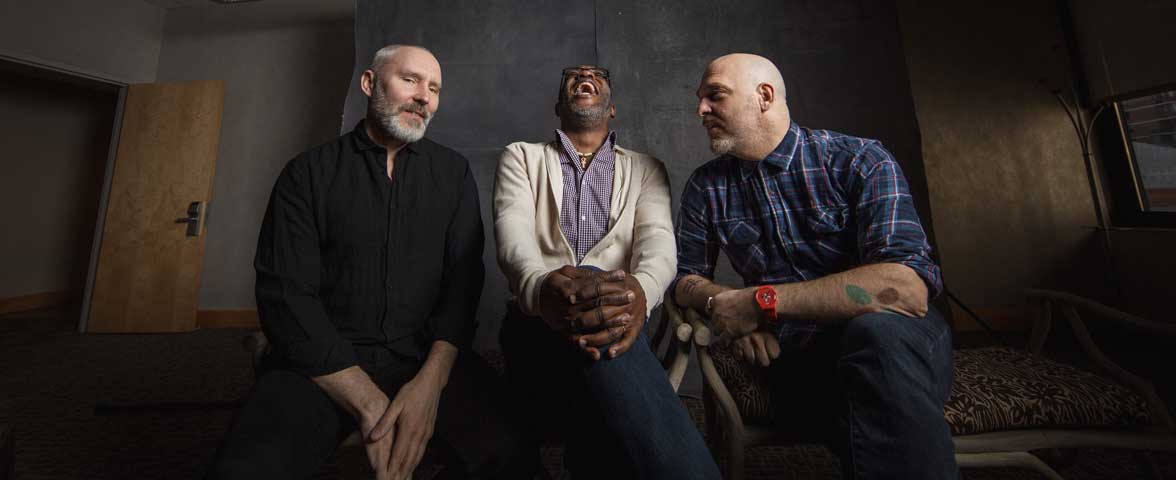 The Bad Plus
The Bad Plus came together at the end of the 20th century and has avoided easy categorization ever since, winning critical hosannas and a legion of fans worldwide with their creativity, unique sound and flair for live performance. The intensely collaborative trio has constantly searched for rules to break and boundaries to cross, bridging genres and techniques while exploring the infinite possibilities of three exceptional musicians working in perfect sync.
The band consists of founding members Reid Anderson (bass) and Dave King (drums) and newer member Orrin Evans (piano) — a group of passionate collaborators with no single "leader." Never Stop II was the first full-length release from this lineup, comprised entirely of original music with each member contributing fresh compositions. The New York Times called it "an exhilarating document" that sparked an exciting new chapter for the iconic group.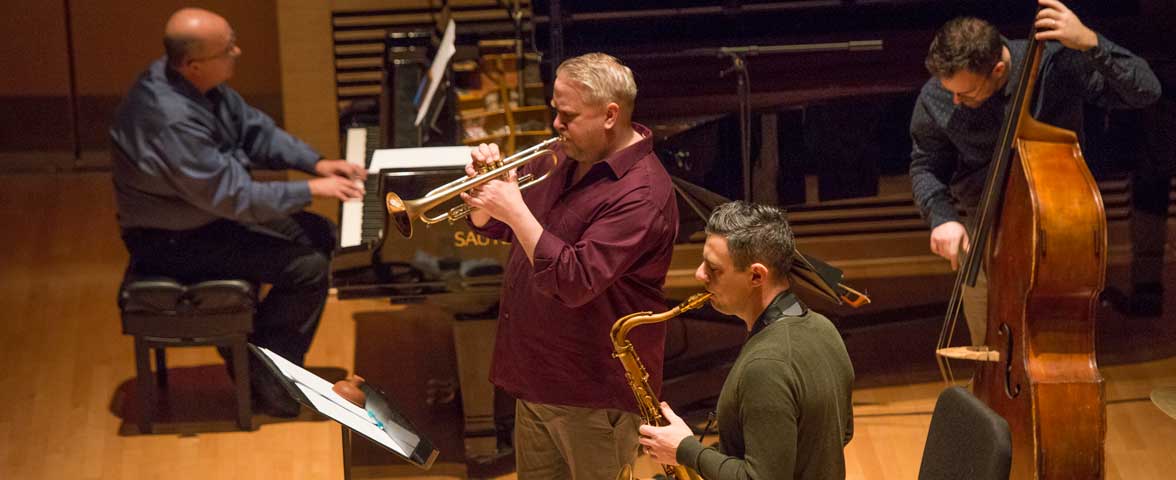 Parkside Jazz Faculty
FEATURING
Russ Johnson, trumpet
Chris Madsen, saxophone
Jim Sodke, piano
Tim Ipsen, bass
Paul Westfahl, drums

Parkside Jazz Ensemble with High School Jazz Ensembles
FEATURING
Case High School
Horlick High School
Park High School
Oak Creek High School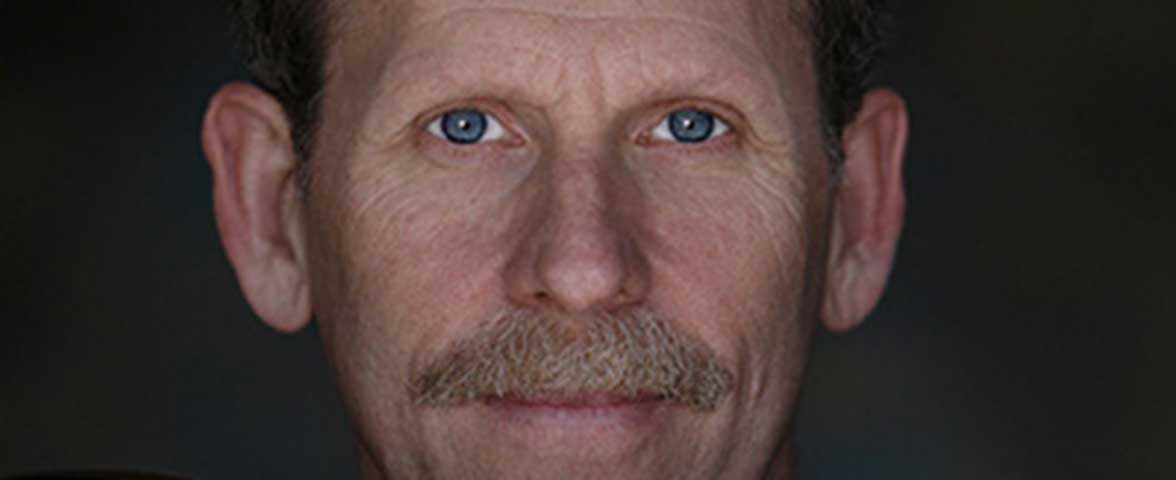 Bruce Forman
Sponsored by

A hectic touring schedule; eighteen recordings as a leader, including his newest release, Junkyard Duo; countless sideman recordings including Ray Brown, Bobby Hutcherson, Roger Kellaway; soundtrack performances on three of Clint Eastwood's distinguished films—most notably Academy Award-winning Million Dollar Baby; producer, arranger, acclaimed educator, in residence at USC's Studio/Jazz Guitar Dept., when does Bruce Forman rest?

Deep immersion in American culture inspires Forman to contribute to the traditions that he drew from. Formanism (his trio project); original works like The Red Guitar; his popular podcast with Scott Henderson, GuitarWank; Cow Bop and the "road challenges" down historic byways like Route 66; JazzMasters Workshop; his newest project: Junkyard Duo…these are only the latest answers to the endless question that underlies Bruce Forman's creativity. His music and life reflect every step of his journey, and demonstrate the awareness of an artist who's very much at home in the world, and at the top of his form. Read more.
Photography and bios courtesy of the artists.
Jazz Week is sponsored in part by contributions from Kenosha Community foundation, the Uline Corporation, the Southeast Wisconsin Hearing Center, and the College of Arts and Humanities. Parking for Jazz Week performances is free in Lot  B & C in any unmetered, undesignated space.
For more information, contact The Rita Box Office at 262-595-2564.
ONLINE BOX OFFICE
For your convenience we offer you a number of ways to contact our Box Office for performance information and to purchase tickets. The easiest is to purchase your tickets online.
Order your individual tickets online
 
You can also email your ticket requests to boxoffice@uwp.edu, call 262-595-2564 and speak with our friendly staff about available tickets and purchasing, or visit the box office just inside the entrance to the Rita. Call the Box Office for detailed hours or stop by one hour prior to each performance.
Ticket Refund and Exchange Policy
Please note that all ticket sales are final and that we do not provide refunds nor guarantee exchanges. We will do our best to exchange individual tickets for other concerts/productions but can make no promises that alternate ticketing will be available.
Since 1968, the University of Wisconsin-Parkside has continued to build a reputation as an outstanding liberal arts institution with particularly strong fine arts programs. With The Rita Tallent Picken Center for Arts & Humanities, our state-of-the-art instructional facilities and stunning performance venues match our award-winning academic programs and provide even greater community access. Read more about The Rita.