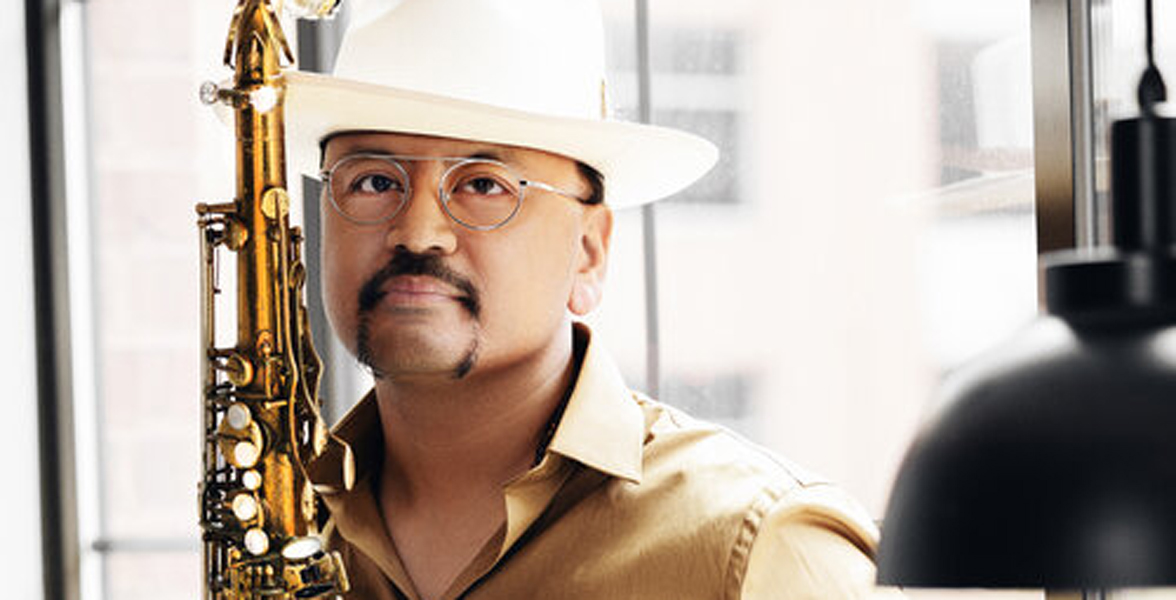 Jon Irabagon
Mar 13  |  7 pm  |  Bedford Concert Hall
First-generation Filipino-American Jon Irabagon (b. 1978, Chicago) has been influenced by the self-empowering and individualistic philosophies and aesthetic of the great AACM (Association for the Advancement of Creative Musicians) ensembles as well as the historic world-class tenor saxophone lineage from his hometown. Equally adept at composing for rising stars in new music and the most intricate modern jazz ensemble, Irabagon builds on this foundation by adding modern classical and late-period John Coltrane to his compositional base, focusing primarily on mixed chamber ensembles to take advantage of hand-chosen musicians' voices and attitudes.
Named one of New York City's 25 Jazz Icons by Time Out New York, Irabagon composes for his ensemble Outright!, which received a 5-star Masterpiece review in Downbeat Magazine for Unhinged (2014), as well as the Jon Irabagon Trio, featuring Barry Altschul and Mark Helias, and his new quartet with Matt Mitchell, Chris Lightcap and Dan Weiss. Irabagon has been an integral part of ensembles such as the Dave Douglas Quintet, the Mary Halvorson Quintet, Septet and Octet, Barry Altschul's 3Dom Factor, Ralph Alessi's This Against That, Mostly Other People do the Killing and Uri Caine's Catbird.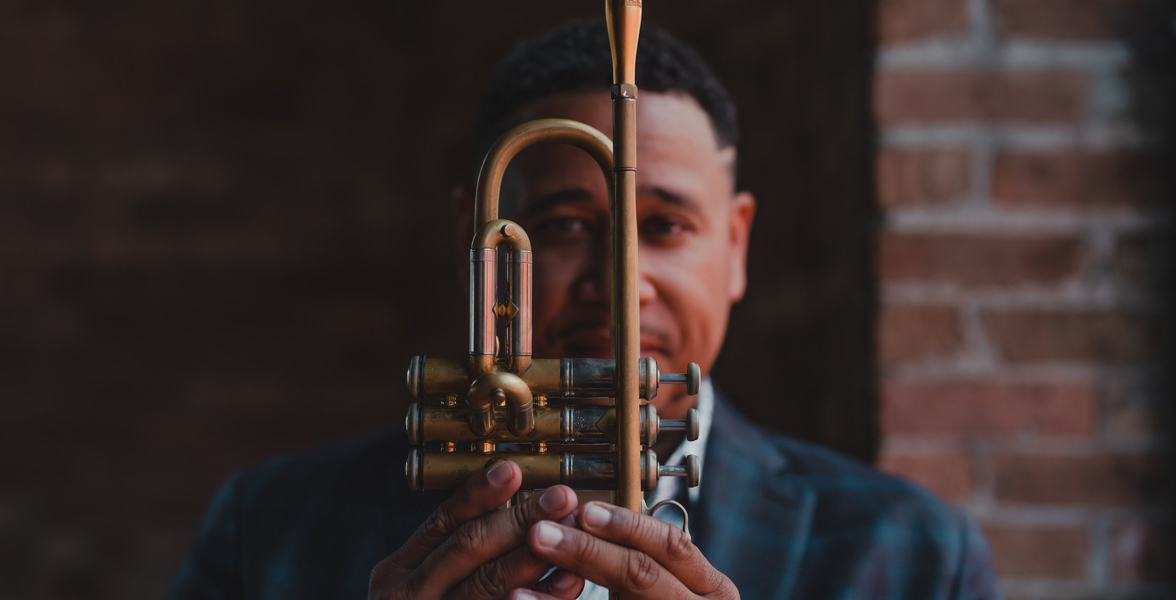 Marques Carroll
Mar 14  |  7 pm  |  Bedford Concert Hall
L.A.-born, St. Louis-raised, and Chicago-based trumpeter Marques Carroll is a passionate performer, composer, and educator dedicated to preserving the authentic culture of jazz while pushing forward into exciting new territory. 
Marques has shared the stage with renowned artists such as Carmen Bradford, Dee Dee Bridgewater, Etienne Charles, Christian McBride, Meshell Ndegeocello, Randy Weston and Bobby Watson. Marques' compositions, influenced by the varied genres, skills, and renown of our ancestors, are soulful explorations of culture and consciousness. A storyteller at heart, Marques uses his horn to break down barriers between genres, writing evocative music that speaks directly to the soul. Marques approaches education with extensive knowledge of ancestral greatness and a passion for the future generation. 
He is the musical director for Chicago Jesuit Academy and Jazz trumpet/combo instructor at UIC, while regularly holding clinics and master classes around the United States. Marques is the co-founder of JMarq Records, the leader of the Trumpet Summit, co-leader of the Chicago Soul Jazz Collective, and a permanent sub-member of The Count Basie Orchestra.
His debut album, The Ancestors' Call, is now available everywhere along with his second release, Foundations.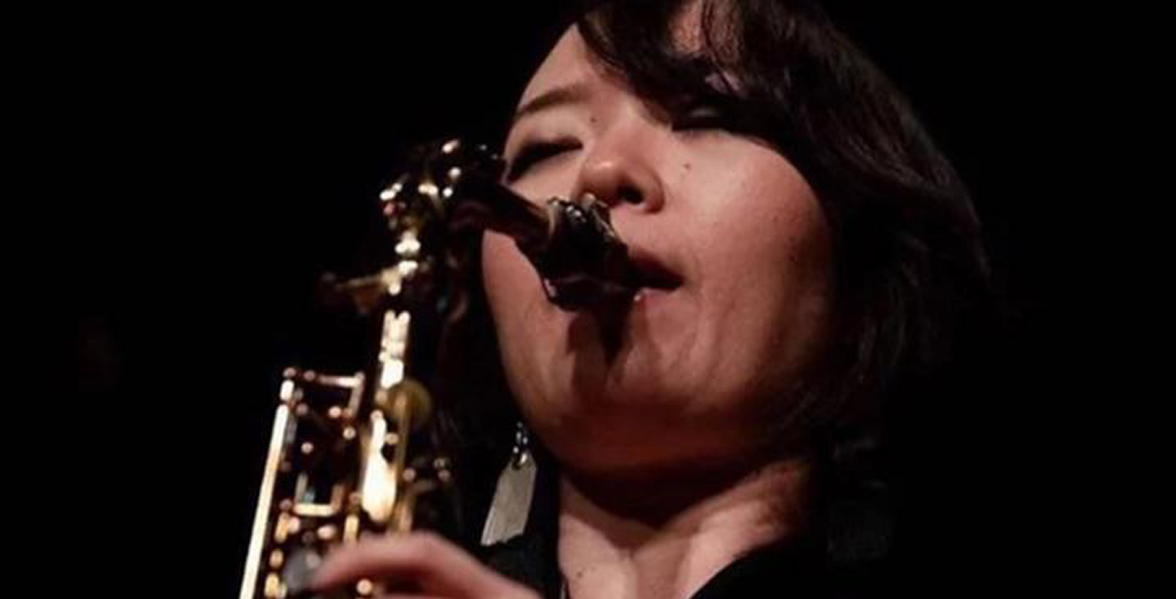 Mai Sugimoto
Mar 15  |  7 pm  |  Bedford Concert Hall
Mai Sugimoto is a saxophonist, composer, and active member of Chicago's jazz and improvisational music scene. "A compelling performer" with "dry-champagne tone and lyrical lines" (Chicago Tribune), Sugimoto draws inspiration from her upbringing in Japan and her roots in jazz to compose and perform from her unique multicultural experience. Born/Raised, her debut album (Asian Improv Records, 2018), explores this cultural and musical binary, juxtaposing, among others, a jazz rendition of a Japanese children's song alongside compositions inspired by the American jazz idiom. Sugimoto is also a core member of the quartet Hanami, whose two albums similarly mix Japanese culture into creative music. Mai has performed three times at the Chicago Jazz Festival: in 2015 with Hanami, in 2019 and 2022 as a leader, and in 2018 and 2022 with renowned bassist Tatsu Aoki, with whom she frequently plays, including appearances in his Fred Anderson Legacy Band. Her first solo album, monologue (Asian Improv Records) was released in March of 2021.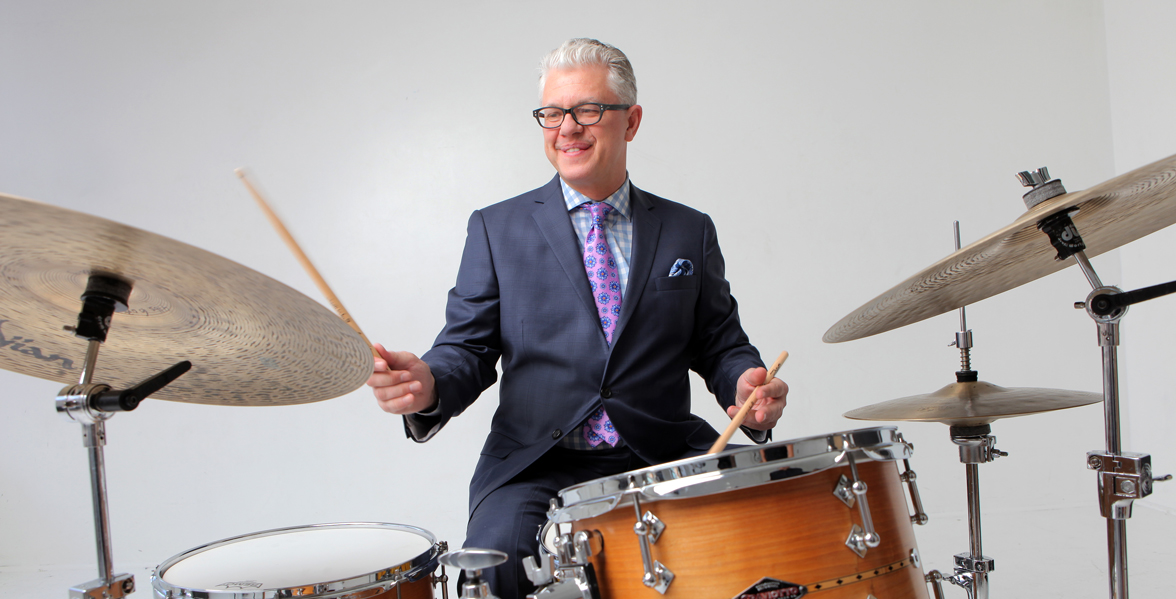 Matt Wilson
Mar 16  |  7 pm  |  Bedford Concert Hall
"There are a few more emphatically dazzling drummers working today, but almost nobody in Wilson's peer group with a broader sense of jazz history, or a more natural sense of time, or a stronger signature as a bandleader, or more goodwill among his fellow players." Nate Chinen, JazzTimes
Few musicians embody the spontaneous energy of jazz like Matt Wilson. The New York-based drummer combines buoyant zeal, idiosyncratic style, infectious humor, joyous swing and an indomitable spirit of surprise. Together, with his universally recognized personal warmth, these qualities have made Wilson one of the most in-demand players and educators on the modern jazz scene, both beloved and respected by his peers, elders and students. Not bad for a mischievous Midwestern boy from Knoxville, Illinois.
Whether anchoring an all-star group at the White House, juggling tricky rhythmic swerves with his own quartets, celebrating the holidays with his Christmas Tree-O, exploring the poetry of Carl Sandburg, sensitively supporting vocalists such as Dena DeRose, presenting concerts at a neighborhood church or donning a superhero cape to inspire young musicians to embrace their individuality, Wilson approaches music as a man on a mission: fostering a lively and passionate connection between music and people, whether they be playing or listening to it.
Wilson's latest recording, Honey And Salt (Music Inspired By The Poetry Of Carl Sandburg), was recognized on over thirty worldwide "Best of 2017" lists, including Top Ten in the National Public Radio Critics Poll, JazzTimes, Irish Times, Boston Globe, Jazziz and All About Jazz. The album received a coveted 5-star review (masterpiece) in DownBeat. On his previous album, Beginning of a Memory (Palmetto), Wilson brought the musical and the personal together like never before, uniting the members of all his ensembles into one aptly-named Big Happy Family to celebrate the life of his wife Felicia, who lost her battle with leukemia in June 2014. This profound, yet playful, release also received a 5-star review in DownBeat and was selected as one of the top releases of 2016 by numerous publications, including DownBeat, JazzTimes and slate.com. It also cracked the Top Ten of the NPR Critics Poll. Wilson has made thirteen recordings as a leader for Palmetto Records since 1996, including acclaimed releases by the Matt Wilson Quartet, Arts & Crafts and the Christmas Tree-O.
The Penguin Guide to Jazz declared, "As a body of work, Wilson's Palmetto discs are among the most exciting in recent jazz. Conscious of history, exploratory, funny and mournful by turns, they keep the listener guessing and, better still, thirsty for more."
He's also co-led another dozen albums, including duo outings with Lee Konitz and Steve Beresford, Sifter (a trio with Mary Halvorson and Kirk Knuffke), MOB Trio and the acclaimed Trio M with his alliterative partner, Myra Melford, and Mark Dresser.
UWP Jazz Ensembles + RUSD High Schools
Mar 17  |  7 pm  |  Bedford Concert Hall  |  $10
Photography courtesy of the artists.
Jazz Week is sponsored in part by contributions from Kenosha Community foundation and the College of Arts and Humanities. Parking for Jazz Week performances is free in Lot  B & C in any unmetered, undesignated space.
For more information, contact The Rita Box Office at 262-595-2564.
Ticket Prices
Tickets are available for purchase online or at the Rita Box Office.
Individual Tickets
General | $10
Parkside faculty/staff | $5
Students | $5
Each music major/minor receives one comp ticket per performance. 
Ticket refund and exchange policy
Please note that all ticket sales are final and that we do not provide refunds nor guarantee exchanges. We will do our best to exchange individual tickets for other concerts/productions but can make no promises that alternate ticketing will be available.
How to purchase tickets
For your convenience we offer you a number of ways to contact our Theatre Box Office for performance information and to purchase tickets for our theatre productions.
Order your individual tickets online

You can also call to 262-595-2564 speak with our friendly staff about available tickets and purchasing, or visit the Rita Box Office near the main entrance to the Rita. Call the Box Office for detailed hours or stop by one hour prior to each performance.
Since 1968, the University of Wisconsin-Parkside has continued to build a reputation as an outstanding liberal arts institution with particularly strong fine arts programs. With The Rita Tallent Picken Center for Arts & Humanities, our state-of-the-art instructional facilities and stunning performance venues match our award-winning academic programs and provide even greater community access. Read more about The Rita.