JAZZ ENSEMBLE
Russ Johnson, Director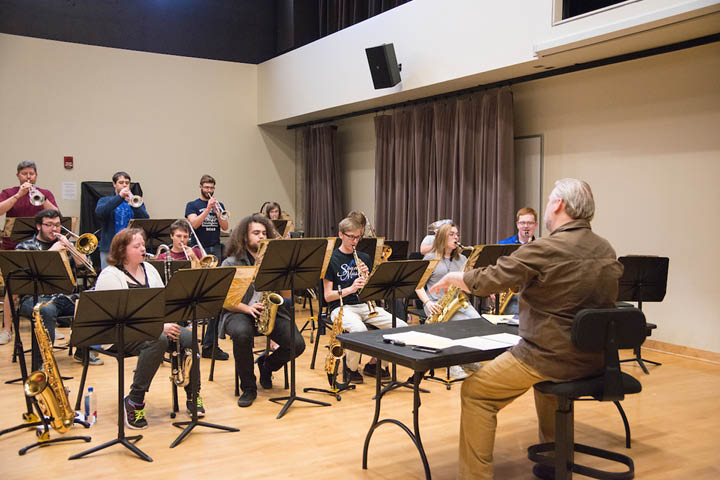 Jazz Ensemble

The UW-Parkside Jazz Ensemble performs regularly in both on-campus and community performances. The band's core repertoire consists of big band selections in the tradition of Count Basie, Duke Ellington and contemporary Jazz styles. The band has won numerous awards as the outstanding jazz ensemble at the Elmhurst College Jazz Festival and has also produced two full-length recordings. Recent guest artist have included Marvin Stamm, Jamey Aebersold, Frank Mantooth, Ed Shaughnessey, Al Vizzutti, Maynard Ferguson and other outstanding regional artists and educators. Both music majors and non-majors are encouraged to participate. Auditions are held on the first day of classes and during the spring semester (for entering freshmen). Additional jazz offerings include Jazz History, Jazz Improvisation, Jazz Arranging, and courses leading to a Jazz Studies concentration within the music major. 
For more information, contact Russ Johnson, director of the UW-Parkside Jazz Ensemble. 
Check us out on Facebook: UW-Parkside Jazz
Learn more about Music at Parkside.