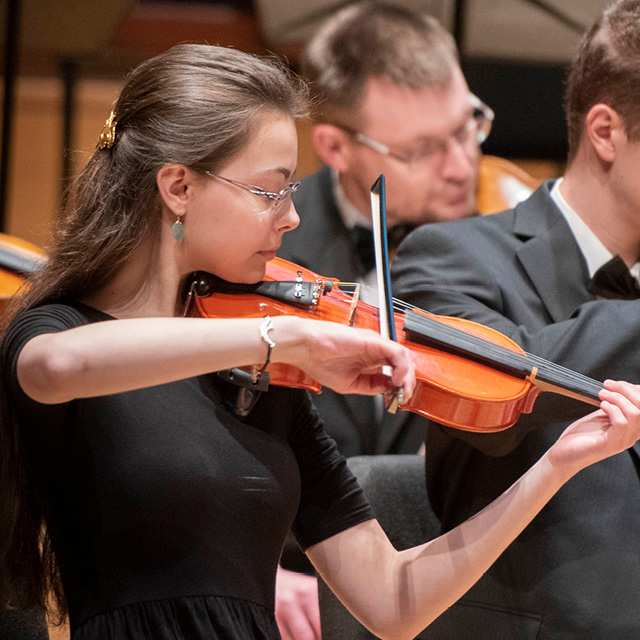 Symphony and Community Orchestra
with Howard Brown artist-in-residence, Rachel Velvikis, French horn
Mar 7  |  7 pm  |  Bedford Concert Hall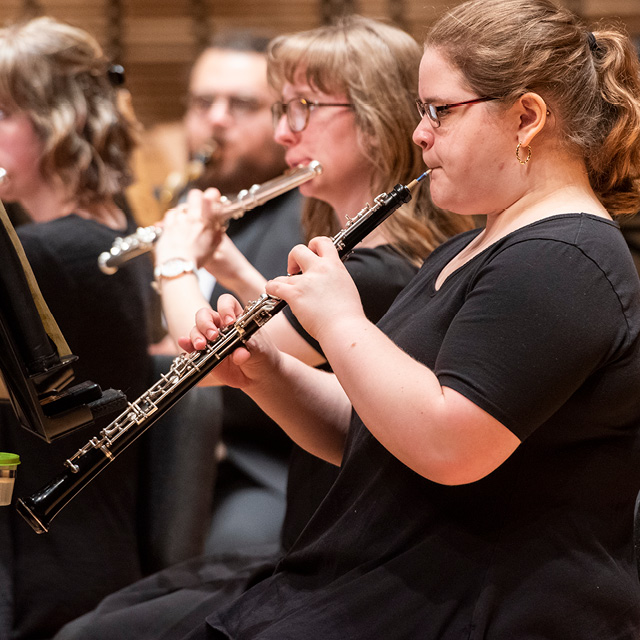 Wind Ensemble and Community Band
Happy Birthday, Beethoven
Mar 12  |  7 pm  |  Bedford Concert Hall
Celebrating the 250th anniversary of the birth of this exciting composer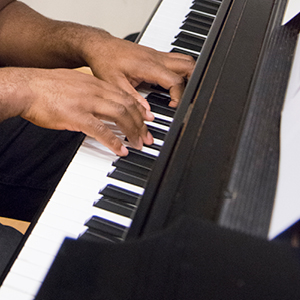 Jazz Week
Mar 16-21  |  Bedford Concert Hall
World-class musicians and jazz experts entertain and inform audiences in a week-long celebration of the musical genre often hailed as one of America's original art forms. Events are open to the public, and many of these events are free.
More info coming soon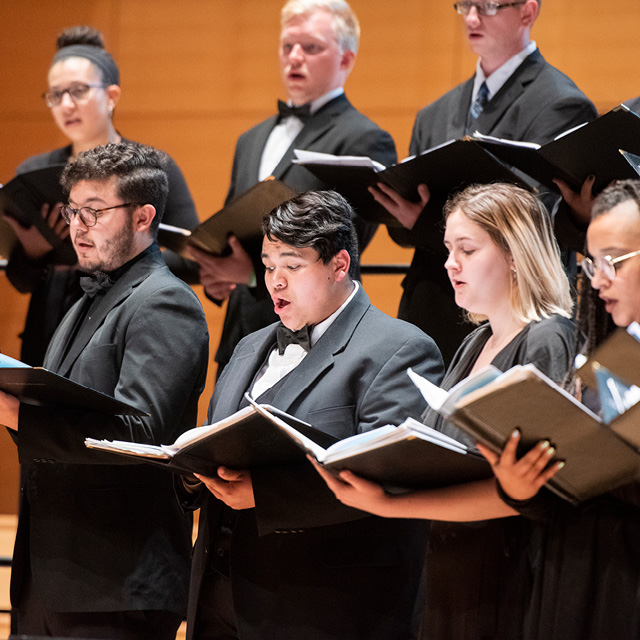 Parkside Choirs
 
May 9  |  7 pm  |  Bedford Concert Hall
May 10  |  3 pm  |  Bedford Concert Hall
ONLINE BOX OFFICE
For your convenience we offer you a number of ways to contact the Rita Box Office for performance information and to purchase tickets. The easiest method is to purchase your tickets online.
Order your individual tickets online
 
Individual Ticket Prices*:
General Admission Tickets = $10
Senior & Parkside Staff Tickets = $5
Student Tickets = $10
*Some concerts may have different prices. Visit the online box office for exact prices.
You can also email your ticket requests to boxoffice@uwp.edu, call 262-595-2564 and speak with our friendly staff about available tickets and purchasing, or visit the the Rita Box Office. Call the Box Office for detailed hours or stop by one hour prior to each performance.
TICKET REFUND & EXCHANGE POLICY
Please note that all ticket sales are final and that we do not provide refunds nor guarantee exchanges. We will do our best to exchange individual tickets for other concerts/productions but can make no promises that alternate ticketing will be available.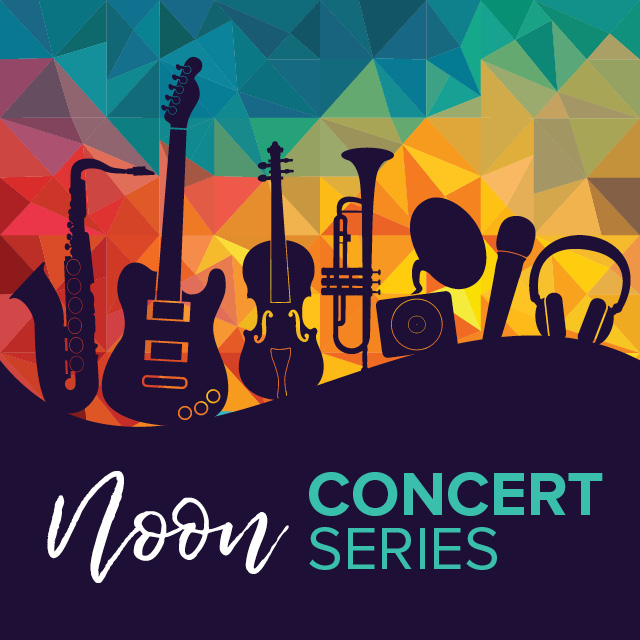 Eliana Firmani-Alcocer, percussion

Feb 14  |  12 pm  |  Bedford Concert Hall
This first Noon Concert of the semester features UW-Parkside Music alumna, Eliana Firmani Alcocer. Percussionist Eliana Firmani Alcocer graduated from the University of Wisconsin-Parkside in 2018 with a Bachelor's degree in Music Performance. During her time at Parkside she studied with Professor Dave Bayles and performed regularly with the wind ensemble, orchestra, jazz band, jazz combo, percussion ensemble, and choirs. Eliana performed and taught regularly off campus as well. She is a recipient of the Percussive Arts Society Ludwig Industries Scholarship and was a featured soloist at the Wisconsin Days of Percussion. Currently, Eliana still performs and teaches regularly in the area. She teaches privately as well as through the Kenosha Unified School District. Eliana is also a Teaching Artist through the Ravinia Reach, Teach, Play program - An El Sistema program that creates social change through music in underprivileged communities.
SPRING 2020 LINEUP
FEB 14  |  Eliana Firmani-Alcocer, percussion 
FEB 21  |  Chicago Koto Group
FEB 28  |  MLK Celebration: Jazz Ensemble and Choirs
MAR 6  |  Parkside Student Recital 
MAR 13  |  Parkside Choirs
MAR 20  |  Parkside Jazz Faculty part of Jazz Week 2020
APR 3  |  Parkside Brass Ensemble and Flute Ensemble
APR 17  |  Parkside Percussion Ensemble
APR 24  |  Parkside Range and Students of Contemporary Commercial Music

Schedule is subject to change.
ABOUT THE SERIES
The Noon Concert Series is a highly popular series of free performances presented Friday at the noon hour during the Fall and Spring semesters, featuring an interesting and diverse range of performances, including solo and chamber recitals, large group concerts, and lecture/recitals.
 
Parking and Additional Information
Noon concerts begin at 12 pm in Bedford Concert Hall, Rita Tallent Picken Regional Center for Arts and Humanities.
The schedule is subject to change.
Free parking is available during the Noon Concerts in Lots B and C.
UW-Parkside Music Department Noon Concerts are free of charge.
Food and drink are not allowed at the concerts.
For more information, contact the the Rita Box Office at 262-595-2564 or email karen.sorensen@uwp.edu

Students take you on a virtual tour through the Rita
Since 1968, the University of Wisconsin-Parkside has continued to build a reputation as an outstanding liberal arts institution with particularly strong fine arts programs. With The Rita Tallent Picken Center for Arts & Humanities, our state-of-the-art instructional facilities and stunning performance venues match our award-winning academic programs and provide even greater community access. Read more about The Rita.