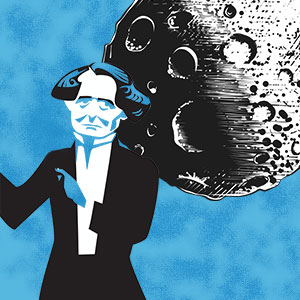 Wind Ensemble and Community Band
A Concert of Wind Masterworks
Mar 14  |  7 pm  |  Bedford Concert Hall
A concert of wind masterworks commemorating the 150th anniversary of the death of French composer Hector Berlioz and celebrating the 50th anniversary of the Apollo 11 moon landing.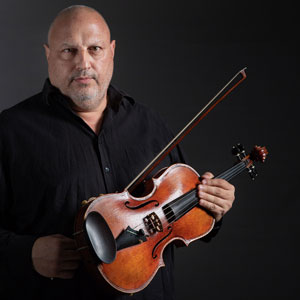 Symphony and Community Orchestra
with Howard Brown Visiting-Guest-Artist, Paul Cortese, viola
Mar 16  |  7 pm  |  Bedford Concert Hall
A viola concerto featuring Howard Brown artist-in-residence and featured soloist, Paul Cortese, with Parkside orchestras. In celebration of the late Howard Brown's love of the arts and generosity of spirit, his wife Betsy Brown established a fund that brings internationally recognized musicians to perform with and mentor Parkside students and young musicians from area high schools.
Read more
About Paul Cortese, viola
Paul Cortese, an active protagonist of his instrument, graduated from the Curtis Institute of Music, where he studied with the famed violist Joseph dePasquale. Previously, under the tutelage of Stanley Nosal, Guillermo Perich, John Garvey, and Burton Fine, he pursued his studies at the University of Illinois and the New England Conservatory in Boston.
While completing his studies, Cortese performed with the Philadelphia Orchestra and the Boston Symphony, and was offered the Principal Viola position in the Teatro alla Scala. In 1986 he became the leader of the viola section of the Gothenburg Symphony orchestra under their music director Neeme Järvi. He made his debut with orchestra in Alice Tully Hall in New York in 1991. Although he has been guest principal viola in over twenty European orchestras, Cortese dedicates an increasing amount of time to solo and chamber music playing.
Cortese has performed extensively in the US, Canada, and the European Union, collaborating with numerous chamber music groups such as the Kandinsky Trio, the Trio Arbós, and various string quartets, participating in international music festivals such as Tanglewood, Evian, Banff, Musicades of Lyon, Granada, Grand Teton, and many others. He has performed on numerous occasions with Context, a flexible chamber group of historically informed interpretation in the US. In Spain, he has been a member of the Beethoven Klavierquartett for two decades, and regularly performs with the Arts Quartet in Barcelona since the year 2005.
Cortese has recorded works by Elliot Carter, William Bergsma, Alan Hovaness, Vincent Persichetti, and George Rochberg , Shostakovich, Martinu, and works by Otto Luening, Witold Lutoslawski, Rebecca Clarke, Ralph Vaughan Williams, Walter Piston, and Roy Harris, Milhaud, Ernest Bloch, Debussy, etc. for DG, Chandos, ASV, Crystal, and many others, most notably the complete works of Paul Hindemith, in honor of his centenary, with the Philharmonia Orchestra of London on the ASV label, the only recording of its kind.
Born in Wisconsin to Italian parents, Paul currently lives in Barcelona, Spain, where he is professor of viola and chamber music at the conservatory of the Liceo , along with a regular masterclass in the Arcos Academy in Madrid. He has been collaborating with the Baltic Youth Philharmonic, Kristjan Järvi, music director, throughout the Baltic countries for many years, the I. Culture Orchestra of Poland, Kirill Karabits, music director, and has taught masterclasses in Spain, Italy, France, Vietnam, the US, Poland, Latvia, Moldova, Germany, and Estonia. Paul performs on several instruments, by Igino Sderci of Florence, 1972, Agustín Clemente, Madrid, 2006, and Guillem Gecubi, 2005, of Barcelona. On this recording,
He is performing on his latest acquisition, a fine viola by Daniel Hoffman, USA, 2010.
About Howard Brown Artist-in-Residence
Celebrating the late Howard Brown's love of the arts and generosity of spirit, his wife Betsy Brown established a fund that will allow Parkside to host nationally and internationally recognized musicians to mentor UW-Parkside students as well as younger musicians from the high schools in southeastern Wisconsin. In addition to working with students, the artist-in-residence will also perform a concert to which the general public is invited. Howard Brown adored symphonic music and, thanks to Betsy's gift, our community will be able to share in that love for years to come. 
Howard Brown was the president and publisher of the Kenosha News for some 40 years. Friends, fellow journalists, business owners, and volunteers all appreciated his deep commitment and boundless generosity to the Kenosha community. Many admired his wit, charm, and compassion. He was also a World War II veteran, foreign correspondent, and tennis player.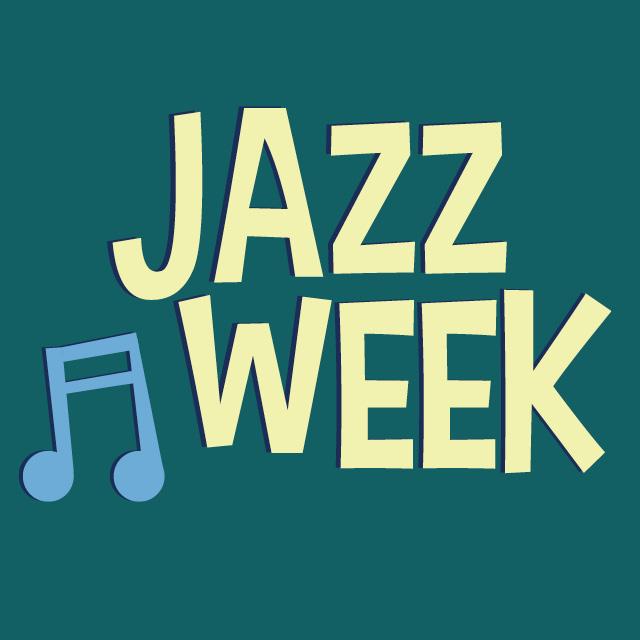 Jazz Week
Mar 18-23
World-class musicians and jazz experts entertain and inform audiences in a week-long celebration of the musical genre often hailed as one of America's original art forms. Events are open to the public, and many of these events are free.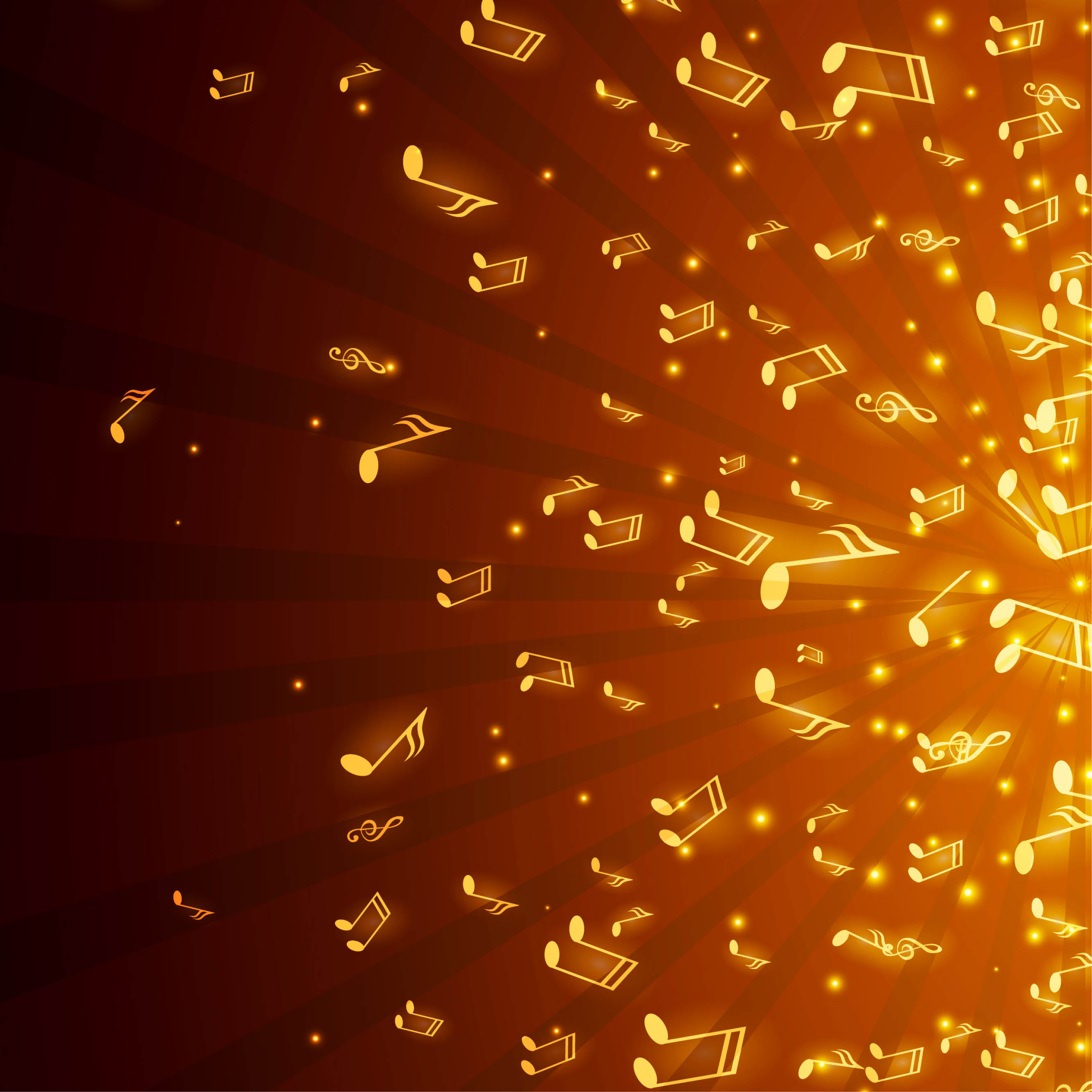 Experiencing Choral Treasures 
Parkside Choirs with Tremper High School Choirs
Apr 8  |  7 pm  |  Bedford Concert Hall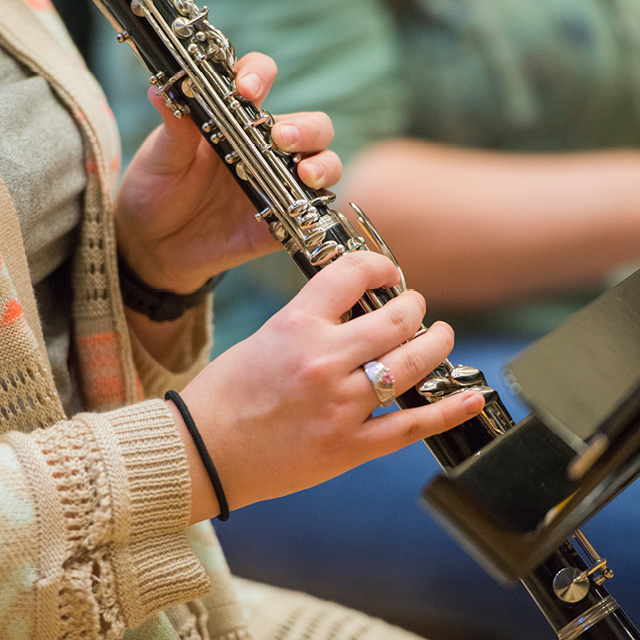 Wind Ensemble and Community Band
Featuring Artist-in-Residence and Guest Conductor, Ray Cramer
May 9  |  7 pm  |  Bedford Concert Hall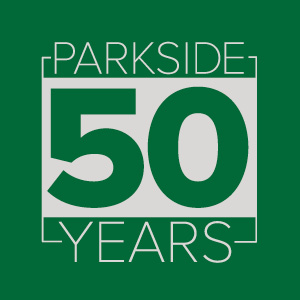 Parkside Alumni Concert Band
Featuring musicians and conductors from 50 years of Parkside bands
May 11  |  7 pm  |  Bedford Concert Hall
ONLINE BOX OFFICE
For your convenience we offer you a number of ways to contact the Rita Box Office for performance information and to purchase tickets. The easiest method is to purchase your tickets online.
Order your individual tickets online
 
Individual Ticket Prices*:
General Admission Tickets = $10
Senior & Parkside Staff Tickets = $5
Student Tickets = $10
*Some concerts may have different prices. Visit the online box office for exact prices.
You can also email your ticket requests to boxoffice@uwp.edu, call 262-595-2564 and speak with our friendly staff about available tickets and purchasing, or visit the the Rita Box Office. Call the Box Office for detailed hours or stop by one hour prior to each performance.
TICKET REFUND & EXCHANGE POLICY
Please note that all ticket sales are final and that we do not provide refunds nor guarantee exchanges. We will do our best to exchange individual tickets for other concerts/productions but can make no promises that alternate ticketing will be available.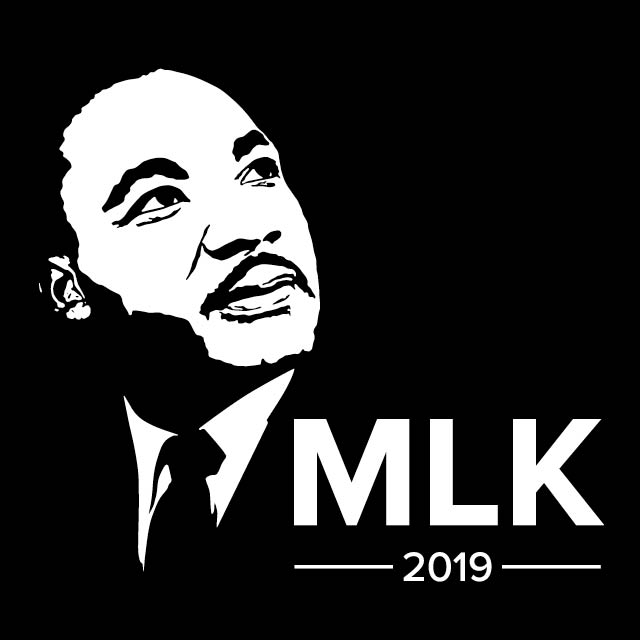 20th Annual Dr. Martin Luther King Jr. Celebration and Concert

Feb 22  |  12 pm  |  Bedford Concert Hall
Celebrate and honor Dr. King's lifelong legacy and his leadership during the civil rights movement through song, jazz, and spoken word. Performances by UW-Parkside Jazz Combo and University Chorale. Reception to follow concert.
Tickets are not required for this free public event.
Read more
UW-Parkside, the Office of Multicultural Student Affairs (OMSA), and the Music Department are proud to invite the community to the 20th Annual Dr. Martin Luther King Jr. Celebration on Friday, Feb. 22. This event is in honor of Dr. King's lifelong legacy and his leadership during the civil rights movement through song, jazz, and spoken word performances by the UW-Parkside Jazz Combo and the University Chorale.
Chancellor Debbie Ford will begin the event with a welcome address at noon followed by UW-Parkside's choir, jazz concert, and spoken word at noon in Bedford Concert Hall in the Rita Tallent Picken Regional Center for Arts and Humanities. A reception will follow from 1-2 pm. 
The celebration will include an original jazz piece by UW-Parkside student Benjamin Malone, an original jazz piece by UW-Parkside Alumni Curtis Crump Jr., an original poem by UW-Parkside student Aviha Anderson, and a praise dance along with the University Chorale from St. Paul Baptist Church Word in Motion Ministry.
Admission to this event is free and the community is welcome to attend.
SPRING 2019 LINEUP
FEB 8  |  Fumi Nishikiori Nakayama, piano
FEB 15  |  Philomusica Quartet
FEB 22  |  MLK Celebration, Parkside Choirs and Jazz Band
MAR 1  |  Armenian Music
MAR 8  |  Student Recital
MAR 15  |  Parkside Choirs
MAR 22  |  Jazz Faculty Concert
APR 5  |  Flute and Brass Ensembles
APR 12  |  Percussion Ensemble
APR 26  |  Parkside Range
Schedule is subject to change.
ABOUT THE SERIES
The Noon Concert Series is a highly popular series of free performances presented Friday at the noon hour during the Fall and Spring semesters, featuring an interesting and diverse range of performances, including solo and chamber recitals, large group concerts, and lecture/recitals.
 
Parking and Additional Information
Noon concerts begin at 12 pm in Bedford Concert Hall, Rita Tallent Picken Regional Center for Arts and Humanities.
The schedule is subject to change.
Free parking is available during the Noon Concerts in Lots B and C.
UW-Parkside Music Department Noon Concerts are free of charge.
Food and drink are not allowed at the concerts.
For more information, contact the the Rita Box Office at 262-595-2564 or email karen.sorensen@uwp.edu

Students take you on a virtual tour through the Rita
Since 1968, the University of Wisconsin-Parkside has continued to build a reputation as an outstanding liberal arts institution with particularly strong fine arts programs. With The Rita Tallent Picken Center for Arts & Humanities, our state-of-the-art instructional facilities and stunning performance venues match our award-winning academic programs and provide even greater community access. Read more about The Rita.