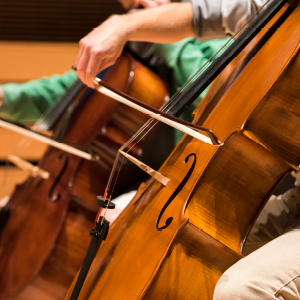 Symphony and Community Orchestra
Celebrating 50 Years of Diversity at Parkside
Apr 27  |  7 pm  |  Bedford Concert Hall
With the Brandgás String Quartet, featuring the music of William Grant Still, the Dean of African-American Classical Composition. 
About the program
PROGRAM
"Celebrating 50 Year Anniversary: Our Diversity" 
Music of William Grant Still (1895 – 1978) 
Lyric Quartette | William Grant Still 
1. The Sentimental One 
2. The Quiet One 
3. The Jovial One 
Brandgás String Quartet 

Summerland (from Three Visions) | William Grant Still 
UW-Parkside Symphony 

INTERMISSION 

Symphony No.1 "Afro-American Symphony" | William Grant Still 
I. Longing: Moderato assai II. Sorrow: Adagio 
III. Humor: Animato 
IV. Aspiration: lento; con risoluzione 
UW-Parkside Symphony and UW-Parkside Community Orchestra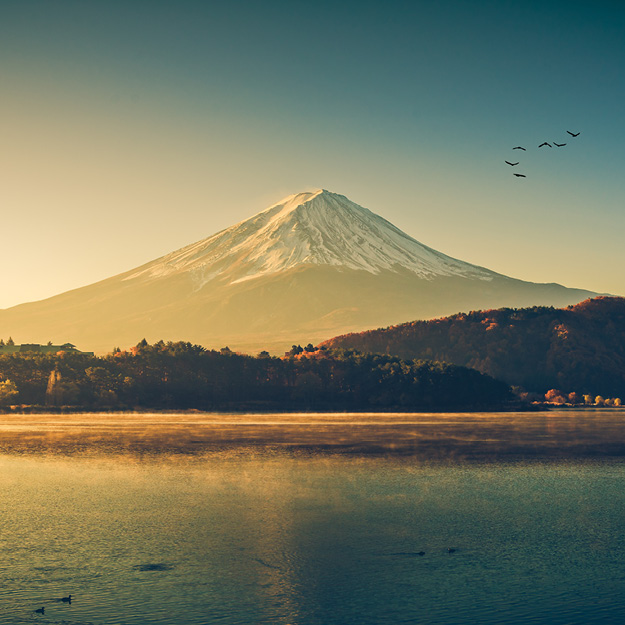 Wind Ensemble and Community Band
Featuring Artist-in-Residence and Guest Conductor, Ray Cramer
May 9  |  7 pm  |  Bedford Concert Hall
About the program and guest conductor Ray Cramer
Repertoire 

Gavorkna Fanfare by Jack Stamp, 1990
A brash and energetic fanfare for the full ensemble, composed for Eugene Corporon, Director of Bands at the University of North Texas.
Sheltering Sky by John Mackey, 2012
A quiet and beautiful work filled with engaging harmonies that bring out the broad tone palette of the wind band.
One Life Beautiful by Julie Giroux, 2010
Commissioned by Ray and Molly Cramer and their family. Dedicated to Heather Cramer Reu. Giroux says, "The title - One Life Beautiful -  is a double-entendre which in one sense if referring to the person this work is dedicated to as in "one life" that was beautifully lived. The other sense is a direct observation concluding that having only one life is wht makes life so sacred, tragic and so very precious. This is an impressionistic work musically describing that condition. Shakespeare's "sweet sorrow", the frailty and strength of life, the meaning of what it is to truly live One Life Beautiful."
After A Gentle Rain by Anthony Iannaccone, 1980
The composer writes, "The first movement of this work, The Dark Green Glistens With Old Reflections, suggests images of light reflecting off moist green foliage, in turn evoking reflections "off" old memories in a quiet, meditative context.
The second movement, Sparkling Air Bursts With Dancing Sunlight, gallops with the joy and freshness that seems to fill the air after a gentle rain. The cleansed air sparkles with a sens of re-birth and the celebration of life."
City Trees by Michael Markowski, 2012
The composer talks about starting this work shortly after he had moved to New York City - one of the most challenging things he feels he has done.
He noticed the trees along the city streets, saying, "These trees have learned how to brave the concrete jungle, and it gave me solace knowing that they had flourished in such a challenging environment . . . For me, City Trees is a reflection of the bravery that it often takes to venture into new worlds, embrace other cultures, and lovingly encourage new ideas."
Children's March by Percy Grainger, 1918
A sparkling, sunny work with Grainger's original folk-like melodies that feature solo work by the low woodwinds: bassoon, bass clarinet, baritone saxophone.
Symphony No. IV: Bookmarks from Japan by Julie Giroux, 2013
I. Fuji-San
II. Nihonbashi – Bridge Market
V. Evening Snow at Kambara
A work composed after Giroux saw several Japanese prints.
Fuji-San is based on a view of Mt. Fuji covered in mist and low clouds which slowly burn off as the day progresses.
Evening Snow at Kambara reflects on one of the many post stations along the Tokaido Highway offering food, lodging, and stables for travelers in the 1800's.
The bridge that spans the Nihonbashi River is a true landmark in Tokyo. Giroux composes a folk-sounding melody to capture the spirit of the bridge all the way back to 1603 – starting out as a fish market, then becoming a place for merchants to gather.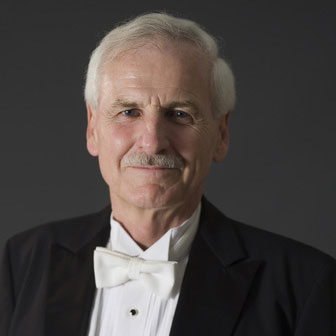 Ray Cramer
Ray E. Cramer holds degrees from Western Illinois University and the University of Iowa, Honorary Doctorates from Western Illinois University and the VanderCook College of Music. In 2009 he was awarded an Honorary Professorship at the Musashino Academia of Musicae in Tokyo.
Ray E. Cramer was a member of the Indiana University Jacobs School of Music faculty for 36 years. As the Director of Bands the IU Wind Ensemble earned an international reputation for outstanding musical performances.
He is a past National President of the College Band Directors National Association and The American Bandmasters Association. He also served as president of the Indiana Bandmasters Association, the North Central Division of CBDNA and the Big Ten Band Directors Association. He was a member of the Midwest Clinic Board of Directors for 20 years and was president 13 of those 20 years. He is an Advisory Board member for the Japan Band Clinic and was elected as an Honorary Member of the Japan Band Directors Association in 2016.
Mr. Cramer has received numerous awards including the Edwin Franko Goldman award (2002), The MENC Lowell Mason Fellow Medallion (2003), Midwest Clinic Medal of Honor (2005), Bands of America Hall of Fame (2006), The Northshore Concert Band Lifetime Achievement Award (2006), the 17th Japan Academic Society of Winds, Percussion and Band Award (2007), The Academy of Wind and Percussion Arts by the National Band Association (2008), the John Paynter Lifetime Achievement Award (2009) the National Band Association "Hall of Fame of Distinguished Conductors" (2009) and the CBDNA "Lifetime Achievement Award." (2015)
Mr. Cramer remains actively involved in clinics and guest conducting engagements nationally and internationally. He serves as a regular guest conductor for the Musashino Academy of Music in Tokyo. (1990 to present) He has conducted the Musashino Wind Ensemble on tours throughout Japan and three performances at the Midwest Clinic in 1995, 2006 and 2018.
He and his wife Molly of 53 years, reside in Colorado Springs.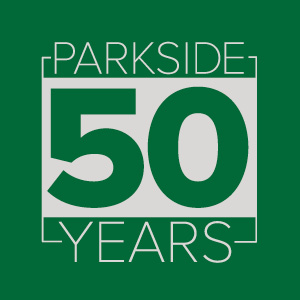 Parkside Alumni Concert Band
Featuring musicians and conductors from 50 years of Parkside bands
May 11  |  7 pm  |  Bedford Concert Hall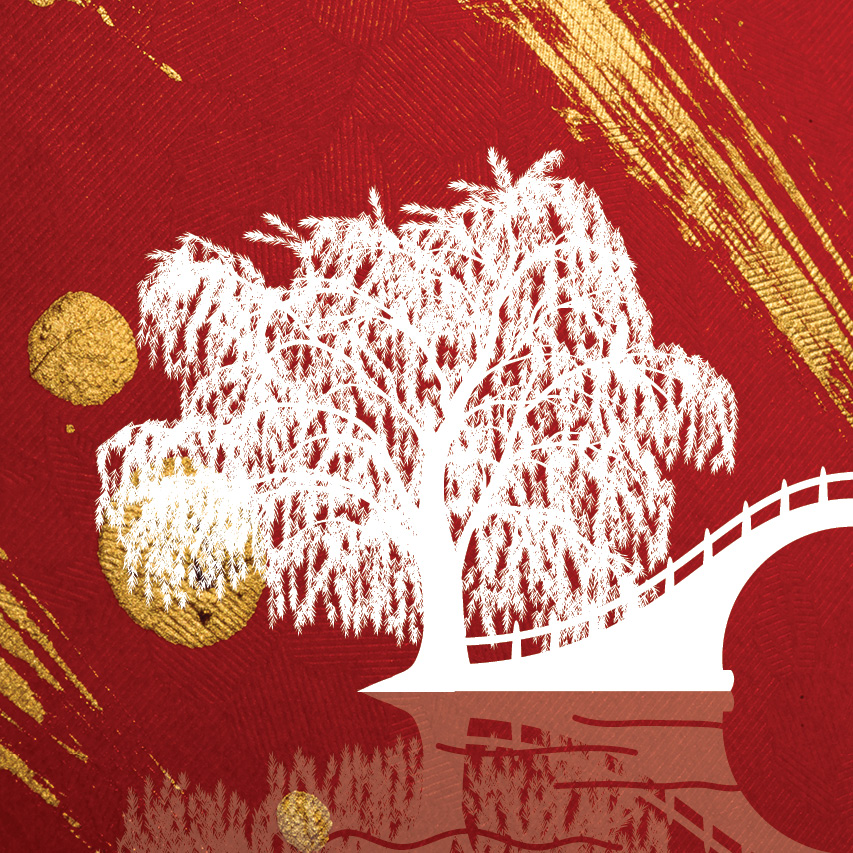 Two Worlds: One Art
Featuring choirs from Jianghan University, Wuhan, China, and UW-Parkside
May 24  |  7 pm  |  Bedford Concert Hall
May 25  |  7 pm  |  1st Presbyterian Church, Racine
Choral students from Parkside and Jianghan University in Wuhan, China, visit each other's home turf and share music, culture, and friendship. Join us for a concert of choral offerings--some traditional Western and some traditional Chinese--that celebrate the universal joy and art of music. 
Note: Same day tickets for the May 25 concert are cash only at the door
ONLINE BOX OFFICE
For your convenience we offer you a number of ways to contact the Rita Box Office for performance information and to purchase tickets. The easiest method is to purchase your tickets online.
Order your individual tickets online
 
Individual Ticket Prices*:
General Admission Tickets = $10
Senior & Parkside Staff Tickets = $5
Student Tickets = $10
*Some concerts may have different prices. Visit the online box office for exact prices.
You can also email your ticket requests to boxoffice@uwp.edu, call 262-595-2564 and speak with our friendly staff about available tickets and purchasing, or visit the the Rita Box Office. Call the Box Office for detailed hours or stop by one hour prior to each performance.
TICKET REFUND & EXCHANGE POLICY
Please note that all ticket sales are final and that we do not provide refunds nor guarantee exchanges. We will do our best to exchange individual tickets for other concerts/productions but can make no promises that alternate ticketing will be available.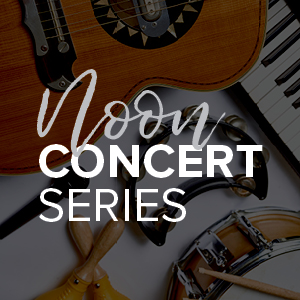 Parkside Range

Apr 26  |  12 pm  |  Bedford Concert Hall


Tickets are not required for this free public event.
SPRING 2019 LINEUP
FEB 8  |  Fumi Nishikiori Nakayama, piano
FEB 15  |  Philomusica Quartet
FEB 22  |  MLK Celebration, Parkside Choirs and Jazz Band
MAR 1  |  Armenian Music
MAR 8  |  Student Recital
MAR 15  |  Parkside Choirs
MAR 22  |  Jazz Faculty Concert
APR 5  |  Flute and Brass Ensembles
APR 12  |  Percussion Ensemble
APR 26  |  Parkside Range
Schedule is subject to change.
ABOUT THE SERIES
The Noon Concert Series is a highly popular series of free performances presented Friday at the noon hour during the Fall and Spring semesters, featuring an interesting and diverse range of performances, including solo and chamber recitals, large group concerts, and lecture/recitals.
 
Parking and Additional Information
Noon concerts begin at 12 pm in Bedford Concert Hall, Rita Tallent Picken Regional Center for Arts and Humanities.
The schedule is subject to change.
Free parking is available during the Noon Concerts in Lots B and C.
UW-Parkside Music Department Noon Concerts are free of charge.
Food and drink are not allowed at the concerts.
For more information, contact the the Rita Box Office at 262-595-2564 or email karen.sorensen@uwp.edu

Students take you on a virtual tour through the Rita
Since 1968, the University of Wisconsin-Parkside has continued to build a reputation as an outstanding liberal arts institution with particularly strong fine arts programs. With The Rita Tallent Picken Center for Arts & Humanities, our state-of-the-art instructional facilities and stunning performance venues match our award-winning academic programs and provide even greater community access. Read more about The Rita.