There will be one 15-minute intermission.
The Glass Menagerie is presented by arrangement with Dramatists Play Service, Inc.
on behalf of The University of the South, Sewanee, Tennessee. 
Director
Fabrice Conte-Williamson
Scenic Designer
Minnie Martinez*
Assistant Director
Dylan Thomas*
Costume Designer
Sam Kim*
Lighting Designer
Jenny Bauer*
Sound Designer
Jack Purves*
Makeup Designer
Arielle Santos*
Properties Master
Lynsey Gallagher*
Stage Manager
Sam Feiler*
Technical Director
Josh Christoffersen
Dialect Coach
Rachael Swartz
Director of Photography
Dylan Thomas*
Costume Lab Supervisor
Leslie Vaglica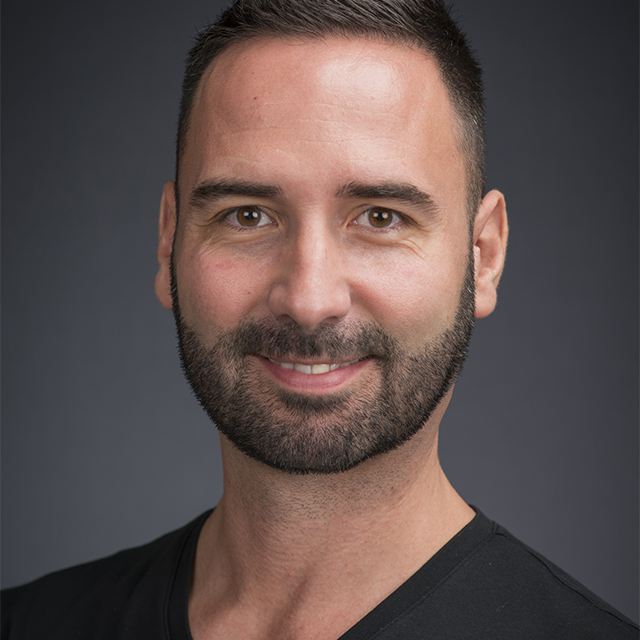 The Glass Menagerie (1944) is an intimate drama largely based on Tennessee Williams' life as a young adult. The play takes place in St. Louis, Missouri, where the author's family moved in 1918 after leaving Mississippi in search of better economic opportunities. The story unfolds in the late 1930s and follows Tom Wingfield, his sister Laura, and their mother Amanda. Laura confines herself to the family's modest apartment playing with small glass figurines and listening to old records, while Amanda—a dejected Southern belle forced into a life of poverty and sacrifice—desperately seeks to marry off Laura to secure her financial future. In the hopes of creating a match, Amanda asks Tom to invite one of his co-workers to dinner so that the gentleman might fall for her daughter. Tom agrees and returns home with Jim O'Connor, a former school friend of his and Laura's.
Throughout the play, Tom is torn between his yearning to escape his life in St. Louis and his commitment to support his overbearing mother and his extremely shy sister. An aspiring writer and poet, he despises his menial job at the warehouse and dreams of faraway travels and adventures, which he seems to find by spending all of his free time going to the movies. Amanda grows increasingly suspicious that Tom is hiding something and fears he might become a drunkard like his father. Though Tom lives a secretive life outside of the family's apartment, the play doesn't explicitly address the fact that he may be homosexual. Unlike Amanda's and Laura's, Tom's love life is never mentioned. Although what we could label today as "gay culture" flourished in larger cities at the time, it remained an underground phenomenon as society associated homosexuality with corrupt morals, perversion, and mental illness. Aside from the many similarities between Williams and his character, the only clue to Tom's sexual orientation surfaces in the ambiguous opening monologue of Act II, when the young poet describes his friend Jim with great admiration and fondness. Such mystery and ambiguity are typical in Williams' plays where characters are unable to fully express their deepest desires and struggle to reconcile who they are with who they want to be.
Williams' plays belong to a style typical of the late 1940s and 1950s known as Selective—or Magical—Realism. The author's notes and the detailed stage directions found in The Glass Menagerie demonstrate that Williams was particularly preoccupied with how the show would be produced. He writes: "Everyone should know nowadays the unimportance of the photographic in art: that truth, life, or reality is an organic thing which the poetic imagination can represent or suggest, in essence, only through transformation, through changing into other forms than those which were merely present in appearance." Influenced by Expressionist theatre and other experimental movements, Selective Realism demands that design elements both highlight and omit certain aspects of the environment to create a more vivid theatrical experience. 
Like Tom, Williams ultimately left St. Louis for New Orleans in an attempt to reinvent himself. After the success of The Glass Menagerie, he continued to write plays, poems, and short stories until his death in 1983. His most celebrated works for the stage include A Streetcar Named Desire (1947), Summer and Smoke (1948), and Cat on a Hot Tin Roof (1955). Williams was twice awarded the Pulitzer Prize for Drama and received three Tony Awards for The Rose Tattoo (1952), Cat on a Hot Tin Roof, and The Night of the Iguana (1961). In the 1950s and 1960s, many of his plays were adapted into blockbuster films, introducing international audiences to his oeuvre. Along with Eugene O'Neill, Arthur Miller, and Sam Shepard, Williams is considered one of the great American playwrights of the twentieth century. Today, he is also recognized as a pioneer of Queer literature in the United States.
The Glass Menagerie
Tom Wingfield
Kyle Racas
Amanda Wingfield
Emma Foley
Laura Wingfield
Briana Livesay
Jim O'Connor
Sawyer Edwards
Tom Wingfield U/S, Jim O'Connor U/S
Alex Gray
Amanda Wingfield U/S
Isabella Cernuska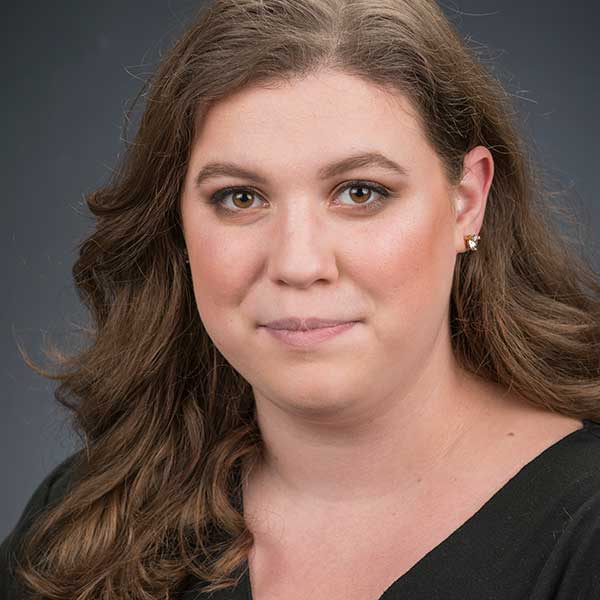 ISABELLA CERNUSKA (Amanda U/S) is making her Parkside debut in The Glass Menagerie. Isabella is a second year transfer student from The College of Lake County. Some of her favorite roles include; Shirley Kaplan in Street Scene, Servant in Oedipus The King, and Grandma Addams in The Addams Family all at The College of Lake County.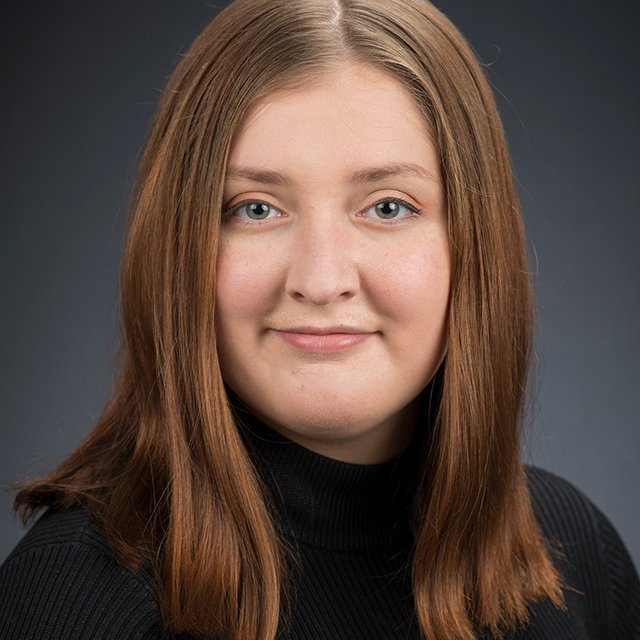 EMMA FOLEY (Amanda) is in her junior year of college and is double majoring in Communication and Theatre Arts with a concentration in directing. Some of her favorite acting credits at Parkside include Maria in Shakespeare's Love's Labour's Lost (2019), and Soupy Sue in Mark Hollmann's Urinetown (2019). This past fall she assistant directed the live stream production of Romeo and Juliet and directed a Zoom production of Pretty by Pearl Moore as part of the FreshINK series. In her spare time, Emma enjoys singing, watching Netflix, and thrift shopping.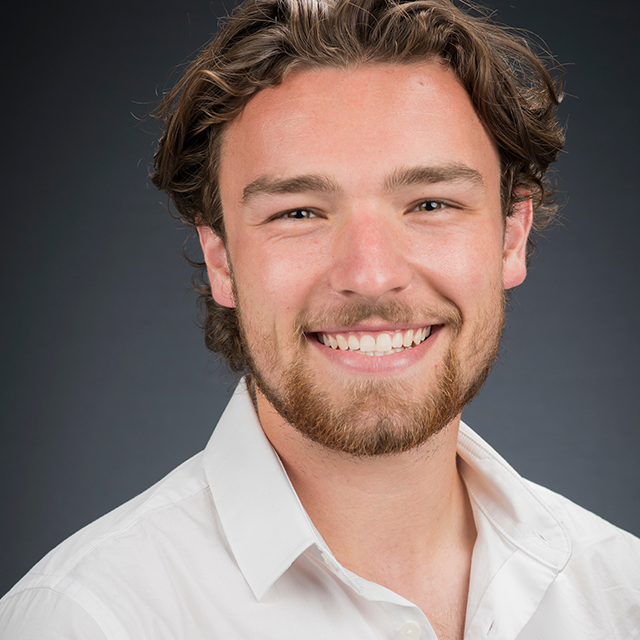 SAWYER EDWARDS (Jim) is a senior at UW-Parkside double majoring in Theater Arts and Business Management. The Glass Menagerie is his third production as an actor at Parkside. Previous roles include Actor 3 in The Complete Works of William Shakespeare (Abridged), and Doyle Trigorin in Stupid F##king Bird.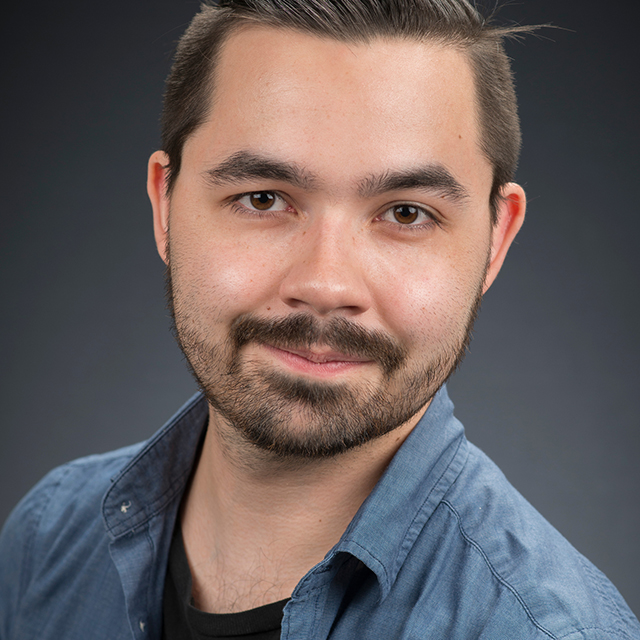 ALEX GRAY (Tom U/S, Jim U/S) is in his final year at Parkside majoring in psychology and theatre arts with concentrations in both performance and stage management. UW-Parkside credits include Love's Labour's Lost (Dumaine), Midnight and Moll Flanders (Elder Son), and The Curious Incident of the Dog in the Night-Time ( Voice 3, Ensemble U/S (Performed)). He was also seen in the Summer Shakes zoom performances of Macbeth (Witch 2), Twelfth Night (Sir Andrew), and A Midsummer Night's Dream (Oberon, Theseus).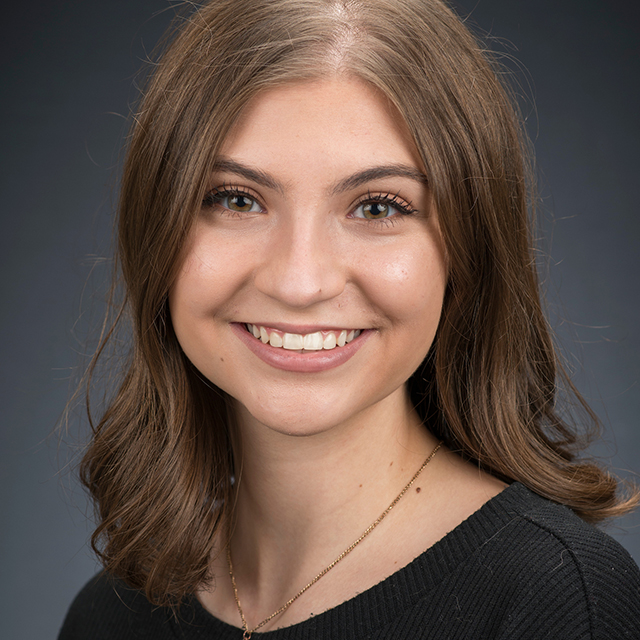 BRIANA LIVESAY (Laura) is a junior, first year transfer student from the College of Lake County. This is her first main stage production at UW-Parkside; however, you may recognize her from her previous roles in "That First Fall" (Zooey), She Kills Monsters (Evil Gabi), and As You Like It (Rosalind) all at CLC. Briana made her Parkside debut in the fall FreshINK of Pretty (Sylvia/Charlotte). She additionally participated in Summer Shakes through CLC and Parkside, which showcased A Midsummer Night's Dream (Hermia), Macbeth (Hecate/Porter), and Twelfth Night (Second Officer/Priest).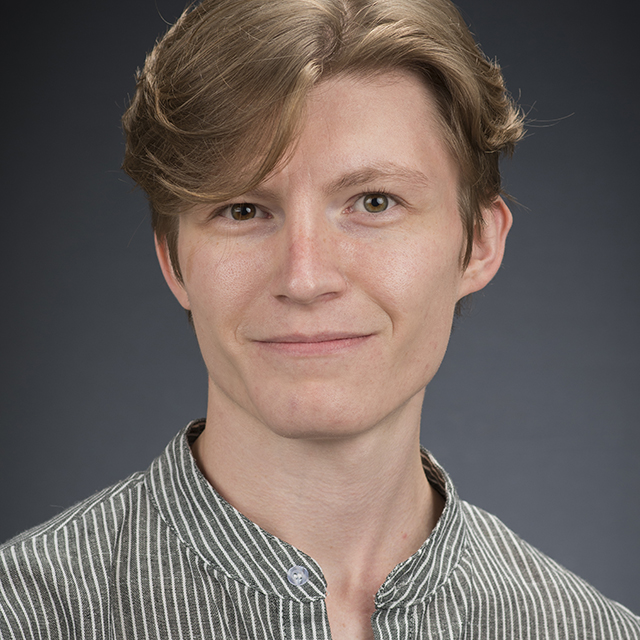 KYLE RACAS (Tom) is in his fifth and final year at Parkside working towards a Theatre Arts major with a focus in performance, as well as a Graphic Design minor. Kyle has been seen on Parkside's main stages in Romeo and Juliet (Romeo), The Curious Incident of the Dog in the Night-Time (Ensemble; Christopher U/S (Performed)), Love's Labour's Lost (Berowne), Midnight and Moll Flanders (Jemmy; Ensemble), The War of the Worlds: the Radio Play (Stranger; Ensemble), Eurydice (Orpheus), Angels in America (Joe U/S), Don Juan (Don Carlos), A Funny Thing Happened on the Way to the Forum (The Geminae), and A Streetcar Named Desire (A Young Collector, Ensemble, Steve U/S).
Production Personnel
Assistant Stage Managers
Maddison Crecchio
Kammi Kringle
Stage Management Faculty Advisor
Misti Bradford
Scenic Charge Artist
Minnie Martinez
Lighting Faculty Advisor
Jake Bray
Master Electrician
Noah Frye
Sound Faculty Advisor
Kevin Gray
Scenic & Props Faculty Advisor
Jody Sekas
Hair and Makeup Faculty Advisor
Misti Bradford
Costume Lab Supervisor
Leslie Vaglica
Scenic Lab Supervisor
Josh Christoffersen
Light Board Operator
Jon Rocha
Sound Board Operator
King Hang
Wardrobe Supervisor
Ben Compton
Marketing
Oliver J. Johnson
Program Layout
Oliver J. Johnson
Poster Design
Kim Sekas
Production Photographer
Jody Sekas
Department Administrative Assistants
Joe Lambin
Edson Melendez
Scenic Painting Crew
Michelle Catalan
Isabella Cernuska
Emma Foley
Delaina Kuzelka
Talia Last
Jennifer Nelson
Kyle Racas
Hailey Schowalter
Lighting Crew
Jessica Baker
Chito Contreras
Erin Dillon
Sawyer Edwards
Alex Gray
King Hang
Starlyn Howard
Aiden Johnson
Janet Jurado
Delaina Kuzelka
Shamoon Mian
Jeanne Olsen
Tomer Proctor-Zenker
Travis Siepl
Olivia Springsteen
Dylan Thomas
Live Stream Production Crew: Starlyn Howard, Aidan Johnson, Delaina Kuzelka, Olivia Springsteen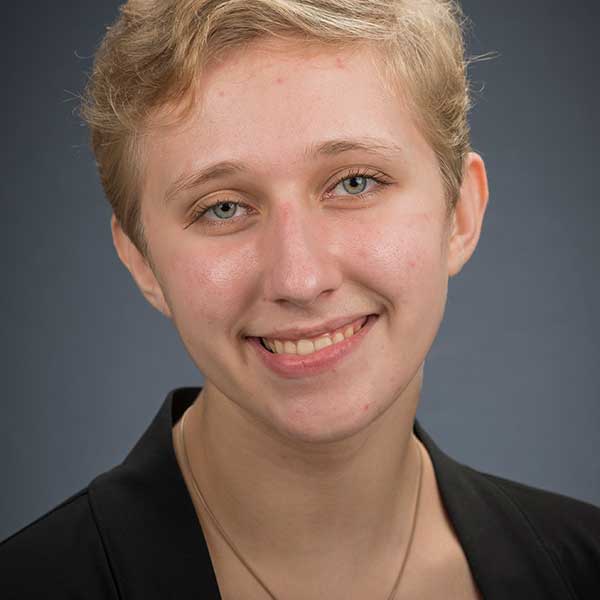 JENNY BAUER (Lighting Designer) is a Theatre Arts Major at UW-Parkside. Technical credits include Stupid F##king Bird (Assistant Lighting Designer), Romeo and Juliet (Assistant Technical Director, Master Electrician, & Light Board Op.), The Complete Works of William Shakespeare (Abridged) (Assistant Technical Director & Live Stream Team), On Golden Pond (Lighting Designer), The Curious Incident of the Dog in the Night-Time (Master Electrician), Urinetown: The Musical (Master Carpenter & Spot Op.), Grease (Lighting Designer), Midnight & Moll Flanders (Light Board Op.), and The War of the Worlds: the Radio Play (Costume Crew).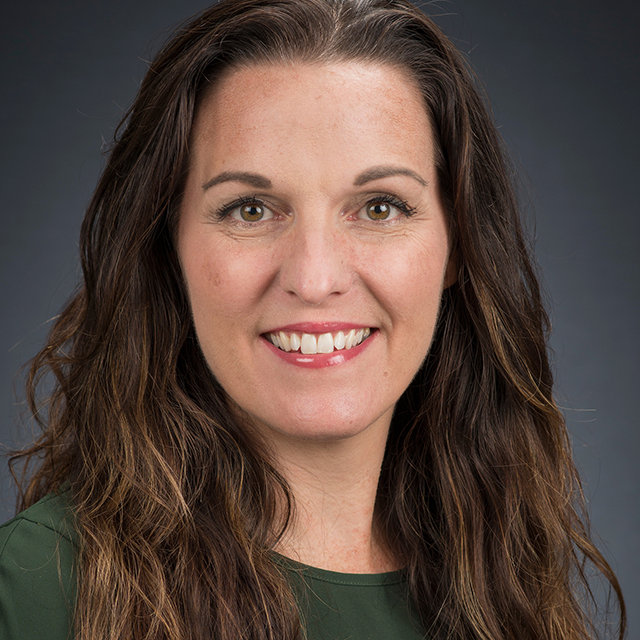 MISTI BRADFORD (Faculty Advisor and Department Chair) KCACTF Region 3 DTM Co-Chair, 2019-2021 USITT- Commissioner of Events and Experience, Costume Commission, 2018-2020
Misti is a professional costume designer and educator. Some of her selected design credits include: Boswell, MHK Productions- Edinburgh Fringe Festival, 2019; Happy Days, Annie Jump and the Library of Heaven (world premiere) Renaissance Theaterworks (Milwaukee, WI), The Nerd, Milwaukee Repertory Theatre; Pride and Prejudice, Illinois Shakespeare Festival; Murder for Two, Merrimack Repertory Theatre and Milwaukee Repertory Theatre; Much Ado About Nothing and The Comedy of Errors, Door Shakespeare; two seasons of A Christmas Carol, Children's Theatre of Madison; Goosebumps the Musical (world premiere) First Stage Children Theatre; Bus Stop, Milwaukee Chamber Theatre, The Flying Dutchman, Les Misérables, Man of Lamancha, Utah Festival Opera and Musical Theatre. Five seasons as Resident Costume Designer and three seasons as Costume Crafts Supervisor and Wig Stylist with PCPA Theaterfest and has also worked several seasons as a Costume Crafts Artisan for the American Player's Theatre. Misti currently severs as the University of Wisconsin Parkside's Theatre Arts Department Chair, Chair of the Committee on Teaching and Learning, and was selected as the campus representative for the prestigious Wisconsin Teaching Scholar program for 2020-2021. Misti has been nominated three times for the UW-Parkside Stella Gray Teaching Award and is an Associate Professor of Costume Design. Misti is a proud member of the United Scenic Artists, Local 829.
JOSH CHRISTOFFERSEN (Technical Director) is very excited to be your new Technical Director for university productions at Parkside. Most recently Josh has worked as the Technical Director for the Brown University/Trinity Repertory company MFA program and a Carpenter from Trinity Repertory Company in Providence, RI. Josh has also worked multiple summers in Spring Green, WI as a carpenter at the American Player's Theatre building and sculpting scenery for their exciting outdoor production. He has also toured for multiple years both nationally and internationally as a Crew Chief and Head Carpenter for Sesame Street Live! and the World Premier Tour of Curious George, The Musical, Live! Josh earned his BFA in theatre from Emporia State University and completed an MFA in Theatrical Design at the University of Iowa. He currently lives in Kenosha, Wisconsin, with his wife and his cat, Bogart.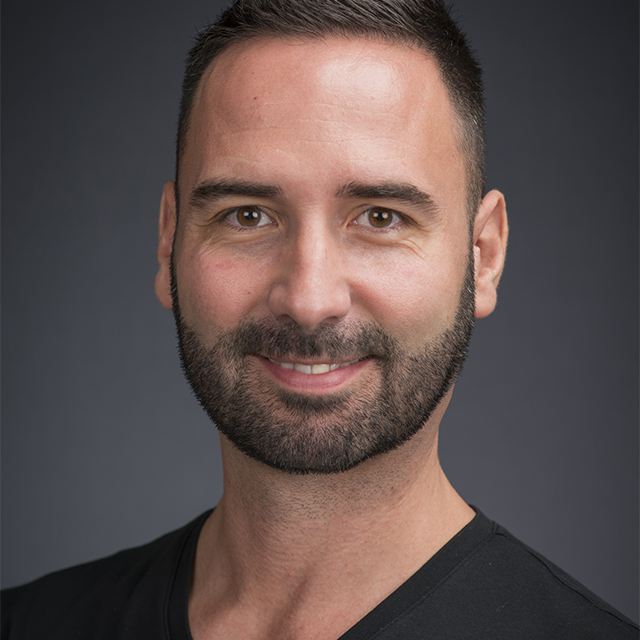 FABRICE CONTE-WILLIAMSON (Director) is a stage director, actor, and theatre educator, teaching courses in performance and theatre history at the University of Wisconsin-Parkside. Fabrice received a Master of Performing Arts from the University of Nice Sophia Antipolis, as well as an MFA in Directing and an Interdisciplinary Ph.D. from the University of Oklahoma Helmerich School of Drama. His primary research focuses on post-modern French dramatic literature and performance theory, the role of literary myth in dramatic literature, and the development of multilingual and cross-cultural theatre movements. From 2012 to 2016, Fabrice served as the Kennedy Center American College Theatre Festival (KCACTF) Oklahoma State Chair and launched the Arts Management and Administration Initiative for KCACTF Region VI. Recently, Fabrice co-translated Stormy Weather on Mount Olympus by Ismail Kadare with David Bellos (Princeton), which was performed during the 50th Neustadt Lit Fest hosted by World Literature Today. Some of his favorite directing credits include A Year with Frog and Toad, Roberto Zucco, and The Laramie Project.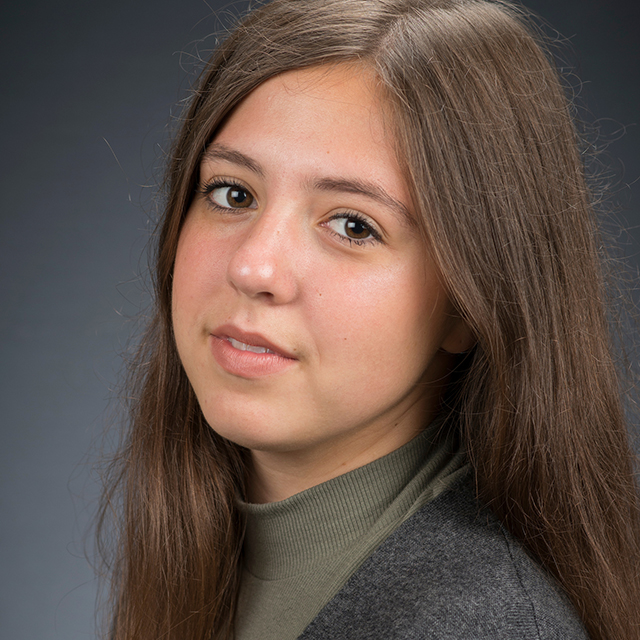 SAMANTHA FEILER (Stage Manager) is a senior at the University of Wisconsin-Parkside and is pursuing a theatre arts degree with concentrations in both acting and stage management. Her past acting credits at UW-Parkside include Gregory in Romeo and Juliet Little Sally in Urinetown, Margaret Levitt in Silent Sky, Panacea in A Funny Thing Happened on the Way to the Forum. Her stage management credits include productions with Milwaukee Chamber Theatre and Renaissance Theatreworks.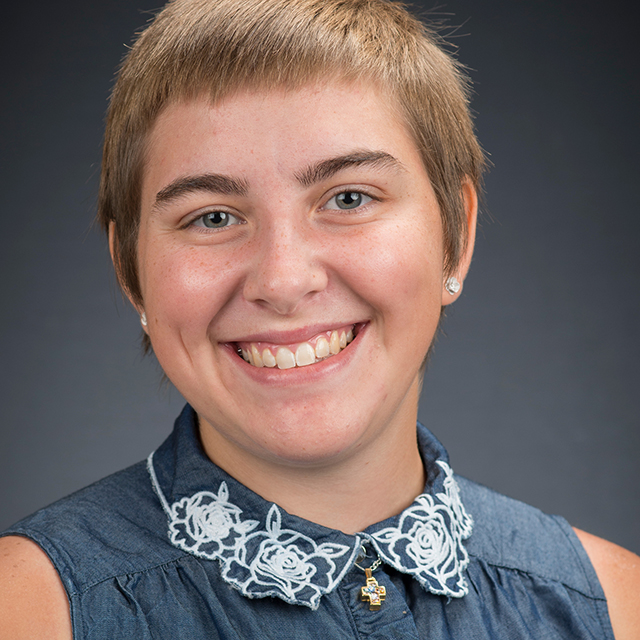 LYNSEY GALLAGHER (Props Master) is in her Junior year, having transferred from St. Norbert College. Since joining UW-Parkside she has been involved with Stupid F##king Bird (Master Carpenter & Scenic Artist), The Complete Works of William Shakespeare (Abridged) (Prop Master, Carpenter, & Deck Crew) and Romeo and Juliet (Carpenter, Scenic Artist, Stitcher),The Curious Incident of the Dog in the Night-Time (Carpenter), Silent Sky (Carpenter/Electrician) and was the Assistant Stage Manager/Head of Props Run Crew for On Golden Pond at the Racine Theatre Guild. She has worked for Six Flags Great America for five years and is currently a UW-Parkside Scene Shop Assistant.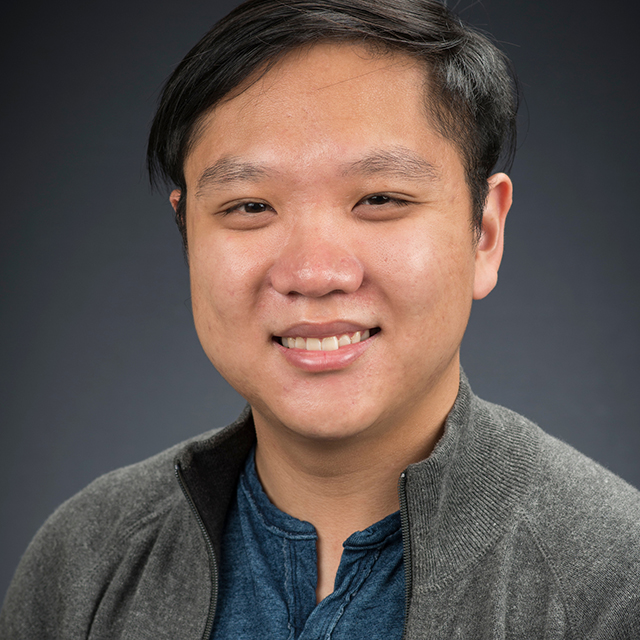 SAM KIM (Costume Designer)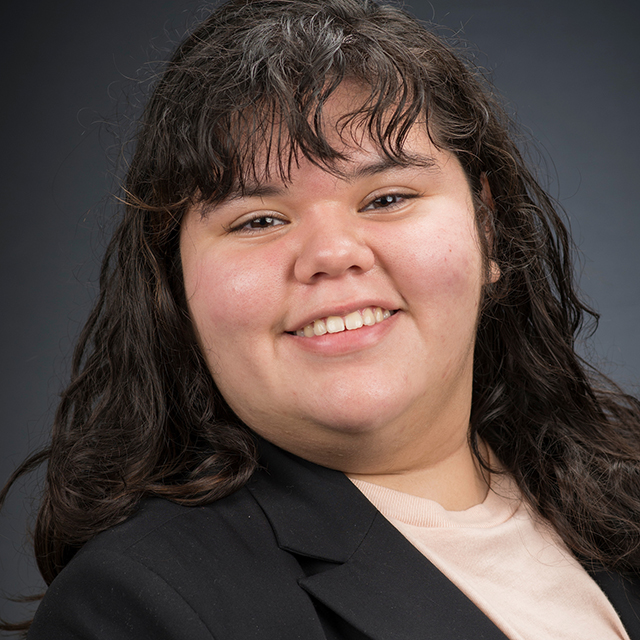 MINNIE MARTINEZ (Scenic Designer) is in her Senior year at UW-Parkside focusing on scenic design. Professional credits include a conceptual scenic design for Romeo and Juliet at the Shakespeare Project of Chicago, and UW-Parkside credits include Stupid F##king Bird (Scenic Charge Artist), Romeo and Juliet (Assistant Scenic Designer), The Complete Works of William Shakespeare (Abridged) (Assistant Scenic Designer) and The Nutshell Series (Paint Charge/Carpenter). She has received the Don Childs Stagecraft of Las Vegas Award and DTM Legacy award at Kennedy Center American College Theatre Festival Region III.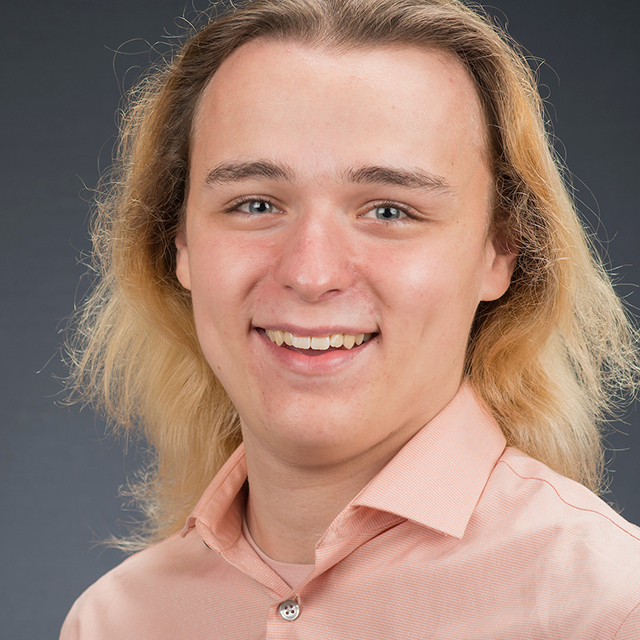 JACK PURVES (Sound Designer) is in his Senior year at Parkside studying theatre design and technology with a focus on sound design. He also works on campus assisting with Rita operations and live streaming events. Credits include a digital performance of Macbeth (Sound Designer), The Complete Works of William Shakespeare (Abridged) (Sound Designer), Urinetown (Sound Board Operator), and The Curious Incident of the Dog in the Night-Time (Assistant Sound Designer).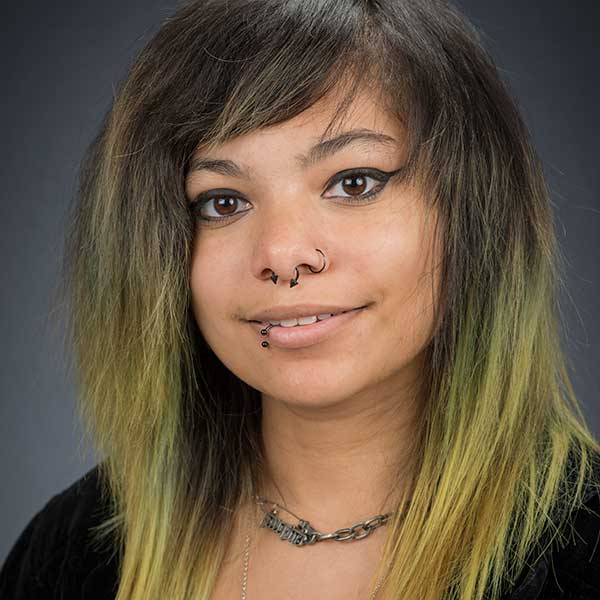 ARIELLE SANTOS (Makeup Designer)
RACHAEL SWARTZ (Dialect Coach) is a Milwaukee/Chicago based actor, director, vocal coach and educator. She teaches Acting, Voice, Movement, and Musical Theatre at UW-Parkside and during the summer she serves on the acclaimed Acting Faculty at Interlochen Arts Camp in beautiful northwest Michigan.
In addition to Rachael's passion for teaching, she prides herself on staying active in the professional industry. She is a proud union member of both Actors' Equity Association and Stage Directors and Choreographers Society. Some of her recent Regional performance credits include: The 39 Steps (Annabella/Pamela/Margaret), The Sound of Music (Mother Abbess), and Romeo and Juliet (Nurse). Recent on-camera credits include work with the Travel Channel, ID, Oxygen and TV One with more slated for the near future.
She has worked extensively in Theatre for Young Audiences performing and directing across the US and Canada and completed a tour of service with Americorps bringing theatre to young people in need. She is committed to investing in the lives of the next generation of young artists and feels strongly that all students should have the opportunity to take part of the arts. She previously served as Education Director at Maples Repertory Theatre and The Clinton Area Showboat Theatre, Education Associate at Greenbrier Valley Theatre and Director of Theatre Arts Camps at The Lost Colony. 
She believes in and is passionate about collaborating and growing which is one of the reasons she is an active member of organizations like Musical Theatre Educators' Alliance, Voice and Speech Trainers Association, Dueling Arts International and Association of Theatre Movement Educators. Through the Lessac Training and Research Institute, she has achieved Lessac Practitioner standing and has been accepted to their Certified Trainer program. 
She proudly holds a BA in Theatre with a Minor in German from Baldwin Wallace University and MFA in Theatre Performance from The University of Southern Mississippi.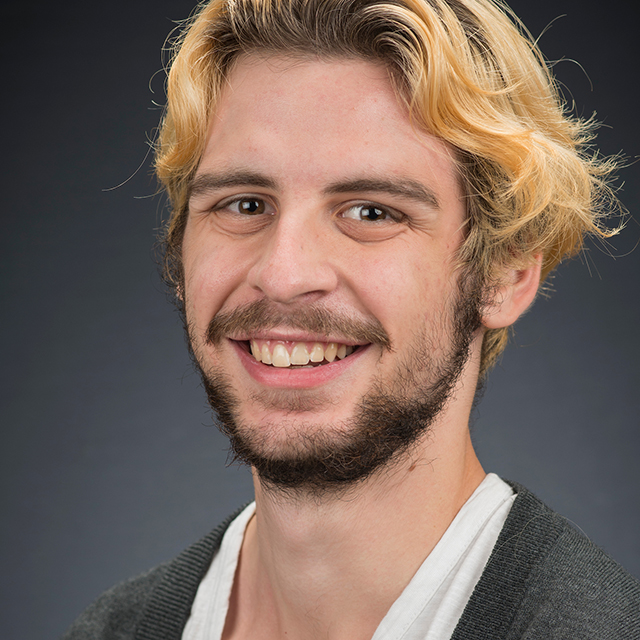 DYLAN THOMAS (Assistant Director/Director of Photography) is a senior theatre arts major at the University of Wisconsin-Parkside. Past performances include Ed Boone in The Curious Incident of the Dog in the Night-Time at UW-Parkside, as well as Leader of Chorus in Oedipus Rex, Torvald Helmer in A Doll's House, and the Emcee in Cabaret all at the College of Lake County.  
THEATRE ARTS SUPPORTERS

The College of Arts and Humanities with the UW-Parkside Foundation gratefully acknowledges the following individuals for their investment in the Theatre Arts Department and students.
Producing Sponsors
Julie Anding & Lisa Kornetsky*
Amy Bigna*
Dr. Donald A. Cress*
Patricia Petretti*
$1,000+
Lisa & Mike Humke*
Shirley Warter*
$500-$999
William Dienhart
Lesley Heins Walker & Peter O'Keefe
$250-$499
Susan M. Cable, D.D.S., '81
Debra Karp & Stephen Smiley
David R. Koss '06
Merlin Ramaker
Jody and Kim Sekas
Jeff & Lynn Skatrud

You can enhance Theatre Arts Education.
In the same way that mounting a play requires a team, funding it is likewise a team effort. To produce our amazing shows, we rely on a combination of sources—ticket sales, the University, and private funding.
Play a part in advancing the student experience through your one-time or recurring contribution to the Dr. Donald A. Cress Theatre Production Enhancement Fund.
Donations listed were received Jul 1, 2019-Sep 30, 2020. For omissions or changes to this donor list, please contact development@uwp.edu
This production is entered in the Kennedy Center American College Theater Festival (KCACTF). UW-Parkside is very active in the Region 3, the largest region of the Kennedy CenterAmerican College Theatre Festival
We regularly accrue a significant number of Merit Awards (in Design, Direction, and Tech) as well as Acting Awards, including what we consider to be the highest accolade, The Ensemble Acting Award. At festival, our students compete and succeed. 
©2020. This Video recording was produced by special arrangement with Dramatists Play Service and Tennessee Williams. All rights reserved. This performance is authorized for non-commercial use only. By accepting this license, you agree not to authorize or permit the Video to be recorded, copied, distributed, broadcast, telecast or otherwise exploited, in whole or in part, in any media now known or hereafter developed. 
WARNING: Federal law provides severe civil and criminal penalties for the unauthorized reproduction, distribution or exhibition of copyrighted motion pictures, Audio & Videotapes or Audio & Videodiscs. Criminal copyright infringement is investigated by the FBI and may constitute a felony with a maximum penalty of up to five years in prison and/or a $250,000.00 fine. 
About UW-Parkside
Since 1968, the University of Wisconsin-Parkside has continued to build a reputation as an outstanding liberal arts institution with particularly strong fine arts programs. With The Rita Tallent Picken Center for Arts & Humanities, our state-of-the-art instructional facilities and stunning performance venues match our award-winning academic programs and provide even greater community access. UW-Parkside offers a wide variety of undergraduate and graduate degree programs, as well as specialized online programs. Each year, more than 100 College of Lake County graduates transfer to UW-Parkside to pursue a four-year degree. The award-winning Theatre Arts program is a popular destination for transfer students.