Stupid F##king Bird is presented by special arrangement with Dramatists Play Service, Inc., New York. 
Original music by James Sugg. 
Stupid F##king Bird was developed and received its world premiere
in June 2013 at Woolly Mammoth Theatre Company, Washington, D.C. 
(Howard Shalwitz, Artistic Director; Jeffrey Hermann, Managing Director) 
Director
Fabrice Conte-Williamson
Scenic Designer
Jody Sekas
Assistant Director
Jon Rocha*
Costume Designer
Mya Figueroa*
Lighting Designer
Jake Bray
Sound Designer
Kevin Gray
Makeup Designer
Maddison Crecchio*
Properties Master
Bianca Gonzalez*
Stage Manager
Abby Kubik*
Technical Director
Josh Christoffersen
Dramaturg
Samantha Feiler*
Intimacy Director
Rachael Swartz
Director of Photography
Jon Rocha*
Costume Lab Supervisor
Nicole Wilson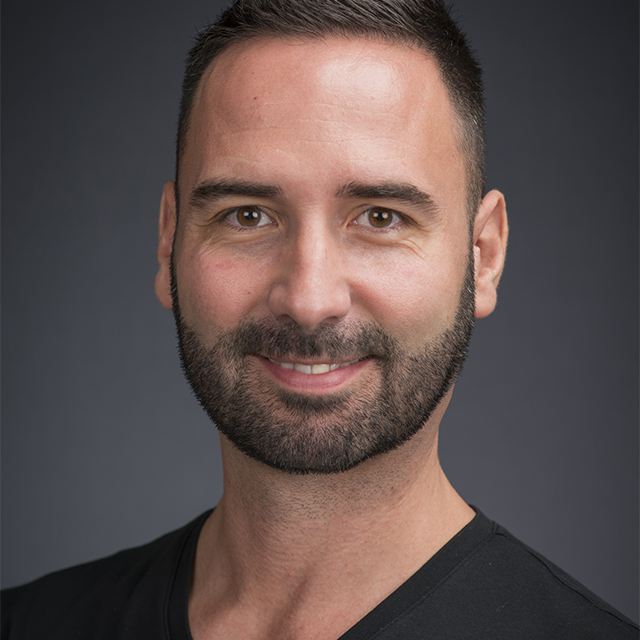 In November 2019, the faculty and staff of the Theatre Arts Department gathered to plan the next season of shows. Based on our student committee's enthusiastic recommendation, we selected Aaron Posner's Stupid F##king Bird as the opening title of the season. This play, which has been quite popular since its 2013 premiere at the Woolly Mammoth Theatre Company in Washington, DC, is particularly notable for its irreverent humor, its nod to theatre history, and its provocative questioning of our art form. And, as the designated director of the production, I found Posner's invitation for actors and audiences to interact throughout the show to be an exciting challenge, as this is a rare feature in contemporary theatre.
Well, here we are, a year later and in the middle of a crisis that has forced many professional theatres to close their doors for the foreseeable future, presenting to you Stupid F##king Bird… without a live audience. The Covid-19 pandemic that has paralyzed the live entertainment industry since March has forced us to reconsider the way we make theatre and the way we deliver it to audiences. Beside all the safety precautions that have been part of our new creative process (such as mask wearing, social distancing, and systematic sanitation), we have learned to master new technologies so we can continue to tell stories about the human experience. Though we are unable to gather in person in the tradition that has fed our souls and bound our communities for almost three millennia, we do so today via livestreaming—a new form of theatre if you will. And it just so happens that Stupid F##king Bird might be the perfect show to explore this fresh theatrical adventure. Throughout the play, Conrad, our protagonist, argues against the status quo and the hindering traditions of yesteryear. He relentlessly pleads for innovation: "We need new kinds of theatre! New forms!" Could this era of digital theatre be a partial answer to Conrad's request?
If Conrad is so adamant about bringing new forms of theatre to the stage, it is because he is desperately burdened by the weight of the great playwrights of the canon. How could anyone write anything truly new after Shakespeare? After Ibsen? After Beckett? The task seems daunting, if not impossible.
Posner describes Stupid F##king Bird as "sort of adapted from The Seagull by Anton Chekhov," a play unambiguously labeled as one those sacred "classics." In fact, most theatre students across the country are somewhat forcefully subjected to read, analyze, and often perform Chekhov's masterworks during their course of study for his oeuvre is considered—by scholars and practitioners alike—a triumph of modernity, inventiveness, and (read with emphasis) theatrical genius. Among them, you might recognize titles such as The Cherry Orchard, The Three Sisters, or Uncle Vanya. All written at the turn of the 20th century, they tell stories of a bored and broke country-side bourgeoisie who dreams of going to Moscow (but almost never does) and who indulges in unreciprocated love and unsatisfying idleness. But rest assured, if you are unfamiliar with Chekhov's plays, you can nonetheless enjoy Stupid F##king Bird to its fullest: the themes are universal and the characters transcend the narrow world of pre-revolution Russian society. Stupid F##king Bird may be "a deconstruction" and "a rip-off of a classic" as Conrad admits to us in the first act, but it is also a shining example of contemporary American theatre.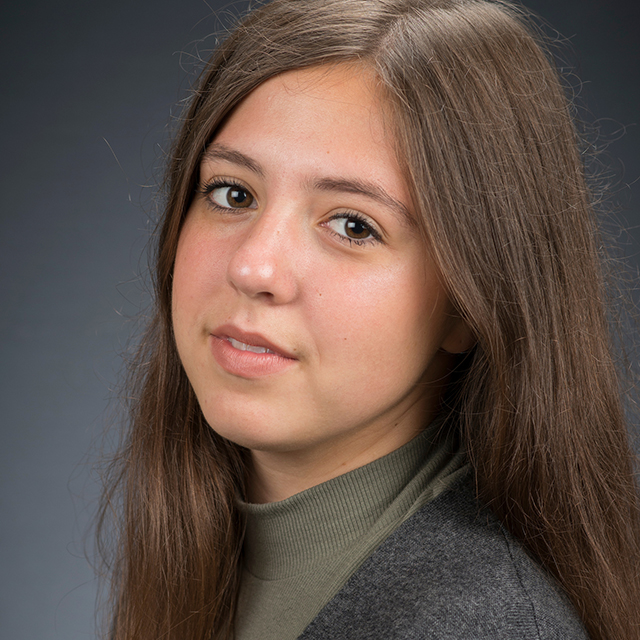 Stupid F##king Bird is, at its core, a play about what it means to create art. In the real world, people create art for a variety of reasons. Some create art because they enjoy it, some use art as a way to express themselves, and some create art for the sole purpose of trying to achieve fame. What art means to all of these people differs. Subsequently, as all of the characters in Stupid F##king Bird are creating art for a multitude of reasons, the meaning of art for each of them is distinctly unique.
An interesting aspect of this play is the "love sextet." What makes it fascinating is that although the play focuses on the relationship problems, it is not a traditional love story. It is more of a commentary on how love functions and how people deal with heartbreaks and moving on. It is also a commentary on how love does not always work out. The particularly compelling part is that every single character has a different experience with love and, quite frankly, with life. As an audience member, there will be at least one character to whom you can relate and share an experience with.
Most importantly, Stupid F##king Bird is about learning to live in the moment and living with what you have. The only characters who actually end up satisfied with their lives recognize that they need to take life for what it is, instead of what they want it to be. All of the other characters have a preconceived notion of what their ideal life looks like for them, and they do everything that they can to fit their lives to that ideal mold. Until a person accepts where they are in the present, however, they will be unsuccessful in trying to change their future, and these characters are not able to do that. This brutal and hard to swallow theme is ever present throughout the play.
Through the myriad of conflicts, high emotions, conversations, and moments of discovery in Stupid F##king Bird, it is clear that no character is as black and white as they may first seem at the beginning of the play. Their pursuits to create art, their relationship issues, their heartbreaks, and their inability to live in the moment highlights their inner turmoil which makes them more relatable. It is true that these characters are fictional, but it helps the audience members to remember that every person we come across in our day to day lives has an entire life that we do not know about. Every character in this play is flawed. But so are all of us. Every character in this play is redeemable. And so are all of us.
 
For a full analysis of the play, visit Samantha Feiler's dramaturgy site.
 
Stupid F##king Bird
Con
Ben Compton
Dev
Garrett Allen
Mash 
Ariana Gibeault
Nina 
Delaina Kuzelka
Emma 
Olivia Springsteen
Trigorin
Sawyer Edwards
Sorn
Joe Romanak
Mash U/S
Elise Sparks
Emma U/S, Nina U/S
Kammi Kringle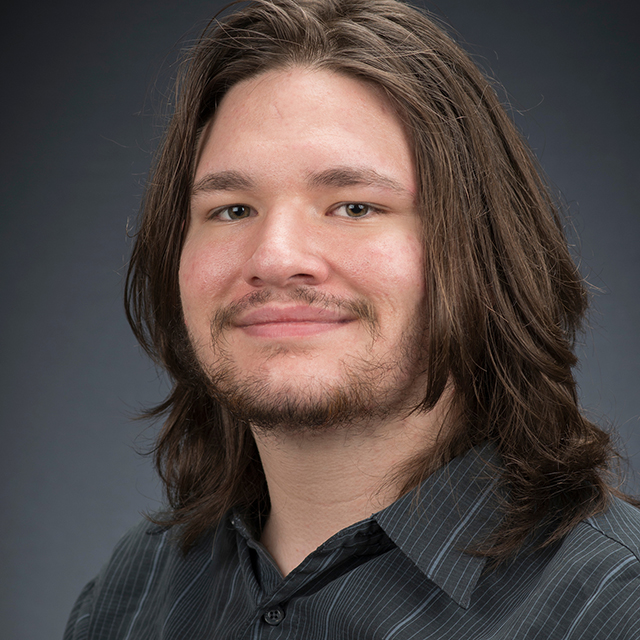 GARRETT ALLEN (Dev) is a junior at UW-Parkside and is an acting focus theater arts major. He has worked on previous Parkside shows before, such as War of the Worlds during his freshman year, and recently Romeo and Juliet (Samson).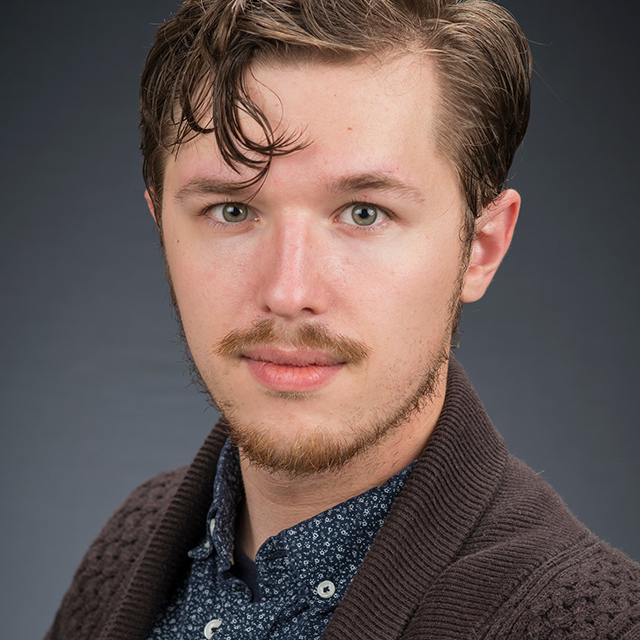 BEN COMPTON (Con) is a theatre arts major going into his final year with the UW-Parkside theatre arts company! Recent s credits include Romeo and Juliet (Mercucio), a series of Zoom readings: A Midsummer Night's Dream (Bottom), Macbeth (Malcolm), and Twelfth Night (Sir Toby). Theatre credits include Titus (Chiron) with the Fleeing Artists Theatre, and A Midsummer Night's Dream (Puck) for which he received an Irene Ryan Nomination at the College of Lake County.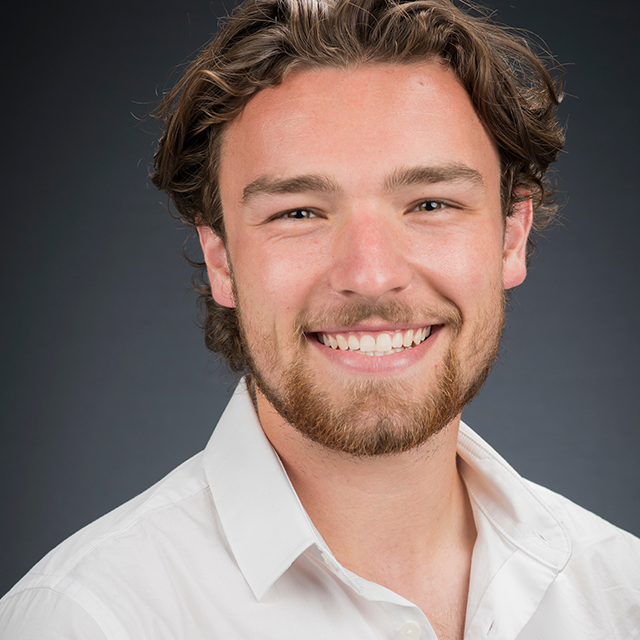 SAWYER EDWARDS (Trigorin) is currently in his fifth year at Parkside and is a double major in business management and theater arts with a performance concentration. He has appeared in Complete Works...(Abridged) (Actor 2), One Man, Two Guvnors (audience plant) and in Zoom performances of Henry IV Part 2 (Humphrey of Gloucester, Will), A Midsummer Night's Dream (Snug), Julius Caesar (Flavius, Soldier), and Pericles, Prince of Tyre (Cleon, Pirate, Knight) this past summer with The Southwest Shakespeare Company.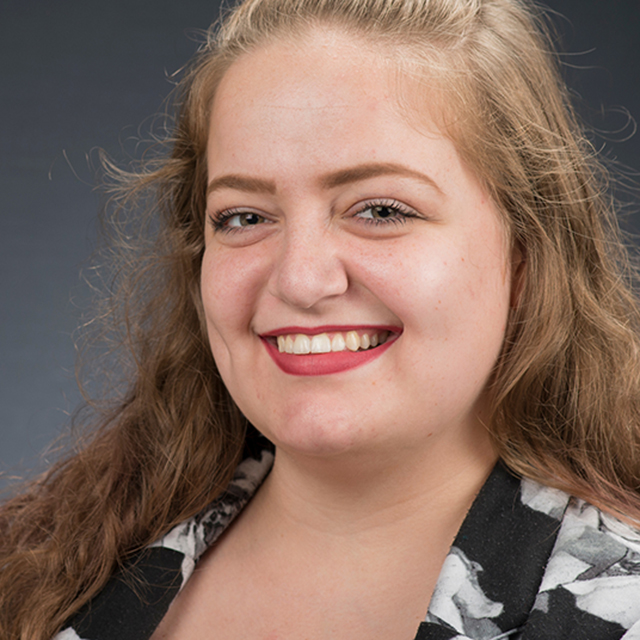 ARIANA GIBEAULT (Mash) is a senior at UW-Parkside, and is very excited to be working on this production of Stupid F##cking Bird. She was seen in Romeo and Juliet (Nurse), and her recent (virtual) credits include Henry IV part 2 (Fang, Harcourt, Messenger), A Midsummer Night's Dream (Mustardseed), Julius Caesar (Cinna, Messenger, Servant), and Pericles (Lychordia, Philemon, Lord 2, Knight 2) with Southwest Shakespeare Company's Virtual Classics Live Series, A Winter's Tale (Perdita, Emilia, and Mariner) with Fleeing Artists theatre. Ariana gives her love to her fellow cast members, and everyone else who worked to create this wonderful show!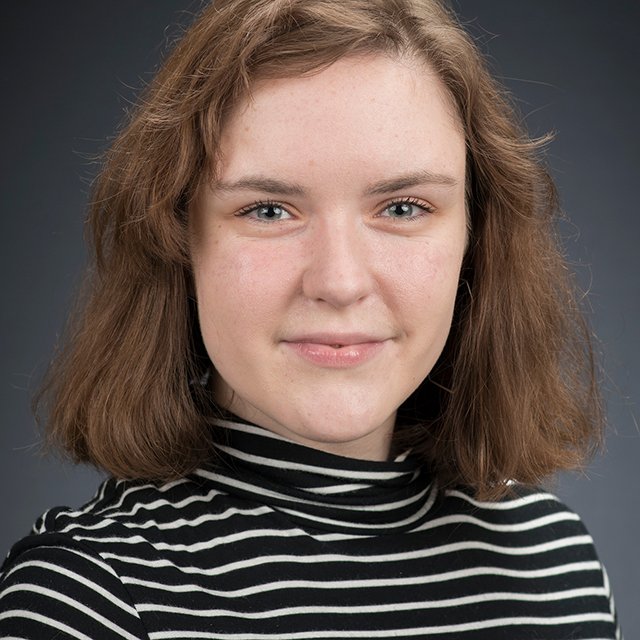 KAMMI KRINGLE (Emma U/S, Nina U/S) is a Sophomore Theatre Arts student at UW-Parkside with a concentration in lighting design and technology. Earlier this semester, she served as the Production Electrician for The Complete Works of William Shakespeare (Abridged) and, this upcoming semester, she will be Assistant Stage Manager for UWP's production of The Glass Menagerie by Tennessee Williams.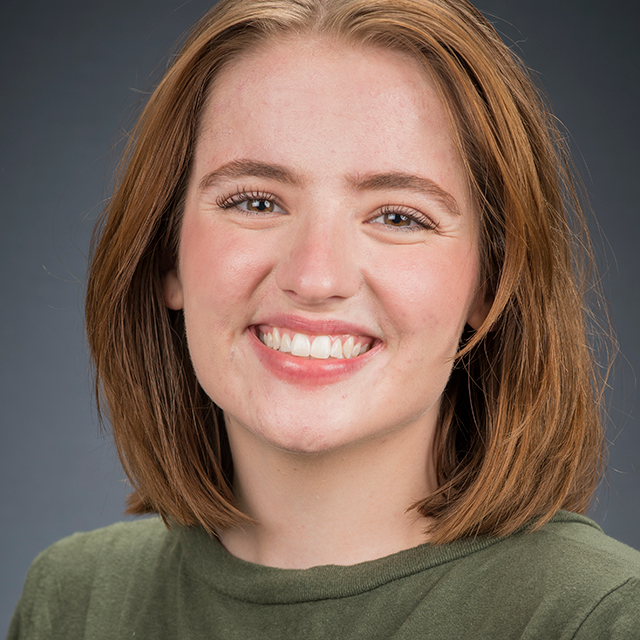 DELAINA KUZELKA (Nina) is a sophomore majoring in theatre arts at the University of Wisconsin-Parkside. Delaina has been involved in theatre around the Kenosha area for the past eight years. Her favorite productions include The Lakeside Players productions of RENT (deck crew) and To Kill a Mockingbird (Scout Finch), KUSD's The Spitfire Grill (Percy Talbott), The Lion in Winter (Eleanor), Ghost the Musical (Molly), Proof (Catherine), Parkside's Silent Sky (Williamina) and Romeo and Juliet (Juliet).  She hopes you enjoy the show!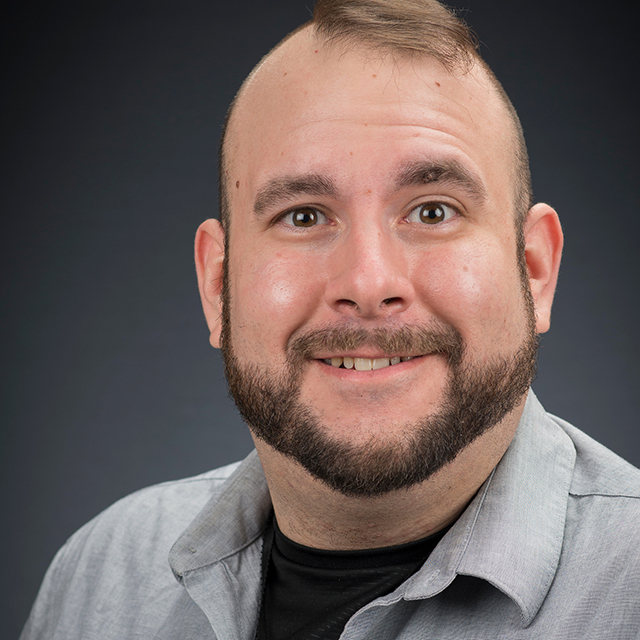 JOE ROMANAK (Sorn) is a Theatre Arts major with a concentration in performance. Past university credits include The War of The Worlds, Twelfth Night, and The Importance of Being Earnest. Other credits include Roderigo (Othello), Titus (Titus Andronicus), and Phil/East (Almost Maine).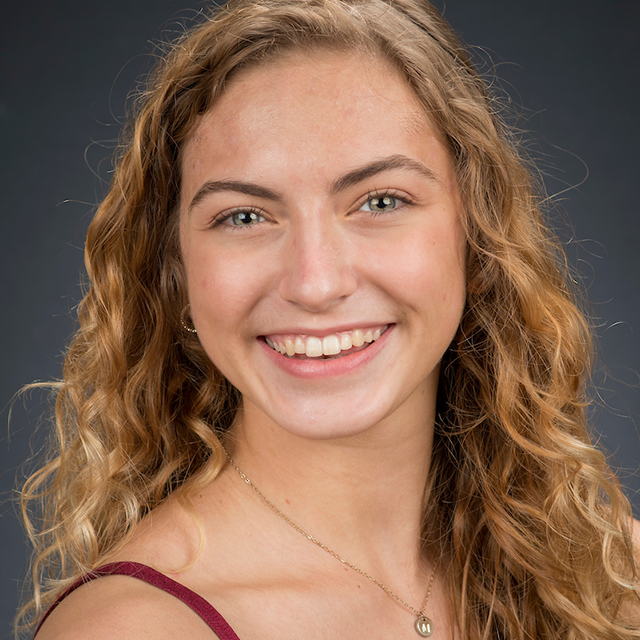 ELISE SPARKS (Mash U/S) is a sophomore at the University of Wisconsin-Parkside, pursuing a double major in Theatre Arts and Music, with a concentration in performance. Her acting credits at UW-Parkside include Irina in a reworked Three Sisters by Anton Chekhov. Recently, Elisebeth served on the Stream Team for The Complete Works of William Shakespeare (Abridged). She has also worked with RUSD as a performer as well as a costuming assistant. 
OLIVIA SPRINGSTEEN (Emma) is a junior at the University of Wisconsin-Parkside and is simply over the blessed crescent moon to be back with her colleagues, continuing to bring theatre to the masses in 2020. Olivia has appeared in UW-Parkside's production of Romeo and Juliet (2020), Urinetown (2018), and the staged reading of A Doll's House Part 2 last fall. "We hope you enjoy the show! From our home to yours."
Production Personnel
Assistant Stage Managers
Sarah Severson
Stage Management Faculty Advisor
Misti Bradford
Assistant Scenic Designer
Taylor Ramke
Scenic Charge Artist
Minnie Martinez
Lighting Faculty Advisor
Jake Bray
Assistant Lighting Desginer
Jenny Bauer
Master Electrician
Erin Dillon
Sound Faculty Advisor
Kevin Gray
Assistant Sound Designer
Starlyn Howard
Props Faculty Advisor
Jody Sekas
Hair and Makeup Faculty Advisor
Misti Bradford
Costume Lab Supervisor
Nicole Wilson
Scenic Lab Supervisor
Josh Christoffersen
Light Board Operator
Erin Dillon
Sound Board Operator
Megan Schaut
Wardrobe Supervisor
Sam Kim
Marketing
Oliver J. Johnson
Program Layout
Oliver J. Johnson
Poster Design
Kim Sekas
Production Photographer
Alyssa Nepper
Department Administrative Assistants
Jared Holloway
Joe Lambin
Edson Melendez
Scenic Painting Crew
Michelle Catalan
Samantha Feiler
Mya Figueroa
Lynsey Gallagher
Talia Last
Minnie Martinez
Jennifer Nelson
Elise Sparks
Olivia Springsteen
Lighting Crew
Amanda Ahles
Jessica Baker
Isabella Cernuska
Sawyer Edwards
Noah Frye
Alex Gray
King Hang
AJ Lance
Hans Pfrang
Tomer Proctor-Zenker
Elise Sparks
Olivia Springsteen
 
Costume Construction Crew
Isabella Cernuska
Sawyer Edwards
Meghan Flynn
King Hang
Jennifer Hinojosa
Sam Kim
Delaina Kuzelka
Briana Livesay
Shamoon Mian
Jennifer Nelson
Maranda Riley
Ariel Santos 
Travis Siepl
Live Stream Production Crew: Aidan Johnson, Jon Rocha, Grant Wagner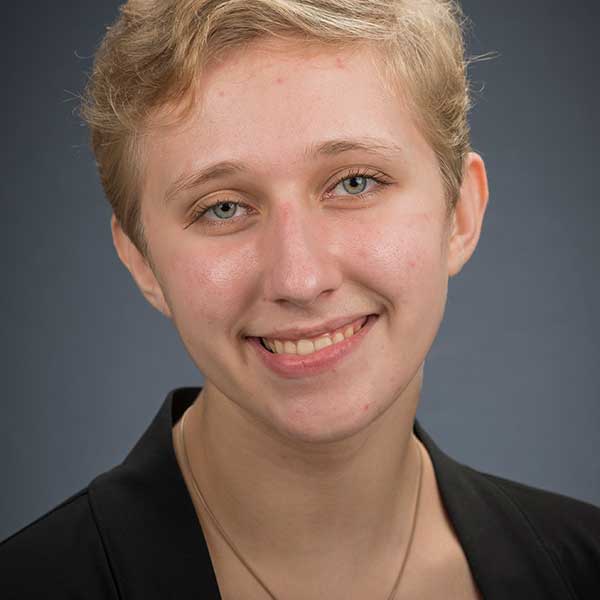 JENNY BAUER (Assistant Lighting Designer) is a Theatre Arts Major at UW-Parkside. Tech credits include Romeo & Juliet (Assistant Technical Director, Master Electrician, & Light Board Op.), The Complete Works of Shakespeare Abridged (Assistant Technical Director & Live Stream Team), On Golden Pond (Lighting Designer), The Curious Incident of the Dog in the Night-time (Master Electrician), Urinetown: The Musical (Master Carpenter & Spot Op.), Grease: The Musical (Lighting Designer), Midnight & Moll Flanders (Light Board Op.), War of the Worlds (Costume Crew).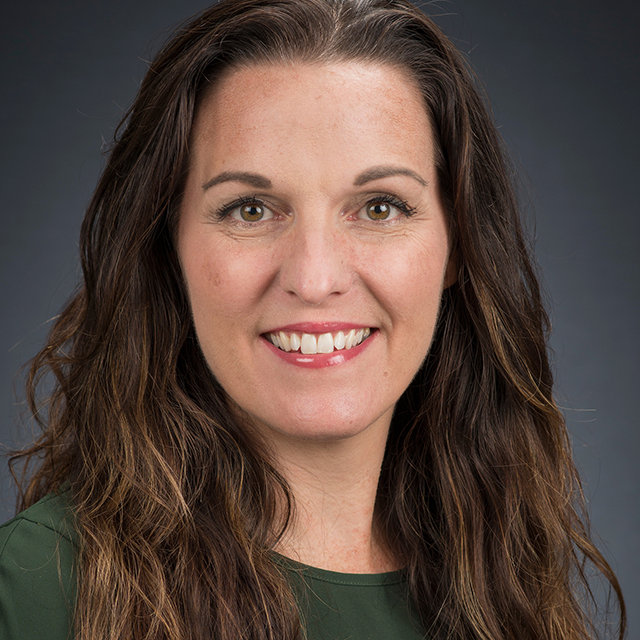 MISTI BRADFORD (Faculty Advisor and Department Chair) KCACTF Region 3 DTM Co-Chair, 2019-2021 USITT- Commissioner of Events and Experience, Costume Commission, 2018-2020
Misti is a professional costume designer and educator. Some of her selected design credits include: Boswell, MHK Productions- Edinburgh Fringe Festival, 2019; Happy Days, Annie Jump and the Library of Heaven (world premiere) Renaissance Theaterworks (Milwaukee, WI), The Nerd, Milwaukee Repertory Theatre; Pride and Prejudice, Illinois Shakespeare Festival; Murder for Two, Merrimack Repertory Theatre and Milwaukee Repertory Theatre; Much Ado About Nothing and The Comedy of Errors, Door Shakespeare; two seasons of A Christmas Carol, Children's Theatre of Madison; Goosebumps the Musical (world premiere) First Stage Children Theatre; Bus Stop, Milwaukee Chamber Theatre, The Flying Dutchman, Les Misérables, Man of Lamancha, Utah Festival Opera and Musical Theatre. Five seasons as Resident Costume Designer and three seasons as Costume Crafts Supervisor and Wig Stylist with PCPA Theaterfest and has also worked several seasons as a Costume Crafts Artisan for the American Player's Theatre. Misti currently severs as the University of Wisconsin Parkside's Theatre Arts Department Chair, Chair of the Committee on Teaching and Learning, and was selected as the campus representative for the prestigious Wisconsin Teaching Scholar program for 2020-2021. Misti has been nominated three times for the UW-Parkside Stella Gray Teaching Award and is an Associate Professor of Costume Design. Misti is a proud member of the United Scenic Artists, Local 829.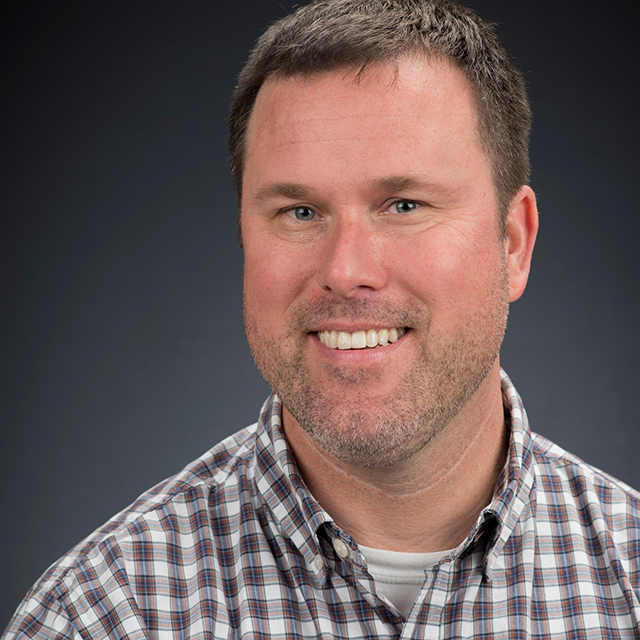 JAKE BRAY (Lighting Designer) has designed lighting regionally for theatre, dance, opera, and television. You may have seen his work previously at Parkside on shows including Melancholy Play, Urine Town, and The Curious Incident of the Dog In The Night Time. Other credits include resident lighting designer at PCPA in Santa Maria, California, the world premiere opera Sundance, and the Chicago premieres of Stadium Devildare and Adrift. He teaches in the areas of Lighting Design, Projection Design, Computer Aided Drafting, and Live Stream Video Production. 
JOSH CHRISTOFFERSEN (Technical Director) is very excited to be your new Technical Director for university productions at Parkside. Most recently Josh has worked as the Technical Director for the Brown University/Trinity Repertory company MFA program and a Carpenter from Trinity Repertory Company in Providence, RI. Josh has also worked multiple summers in Spring Green, WI as a carpenter at the American Player's Theatre building and sculpting scenery for their exciting outdoor production. He has also toured for multiple years both nationally and internationally as a Crew Chief and Head Carpenter for Sesame Street Live! and the World Premier Tour of Curious George, The Musical, Live! Josh earned his BFA in theatre from Emporia State University and completed an MFA in Theatrical Design at the University of Iowa. He currently lives in Kenosha, Wisconsin, with his wife and his cat, Bogart.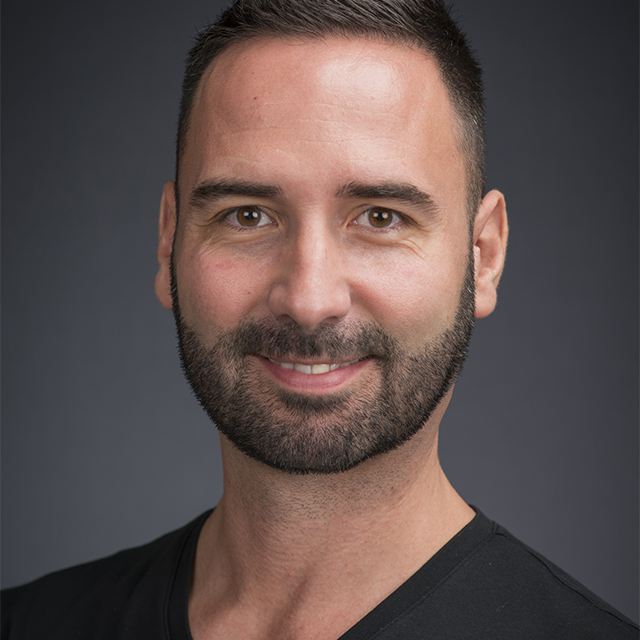 FABRICE CONTE-WILLIAMSON (Director) is a stage director, actor, and theatre educator, teaching courses in performance and theatre history at the University of Wisconsin-Parkside. Fabrice received a Master of Performing Arts from the University of Nice Sophia Antipolis, as well as an MFA in Directing and an Interdisciplinary Ph.D. from the University of Oklahoma Helmerich School of Drama. His primary research focuses on post-modern French dramatic literature and performance theory, the role of literary myth in dramatic literature, and the development of multilingual and cross-cultural theatre movements. From 2012 to 2016, Fabrice served as the Kennedy Center American College Theatre Festival (KCACTF) Oklahoma State Chair and launched the Arts Management and Administration Initiative for KCACTF Region VI. Recently, Fabrice co-translated Stormy Weather on Mount Olympus by Ismail Kadare with David Bellos (Princeton), which was performed during the 50th Neustadt Lit Fest hosted by World Literature Today. Some of his favorite directing credits include A Year with Frog and Toad, Roberto Zucco, and The Laramie Project.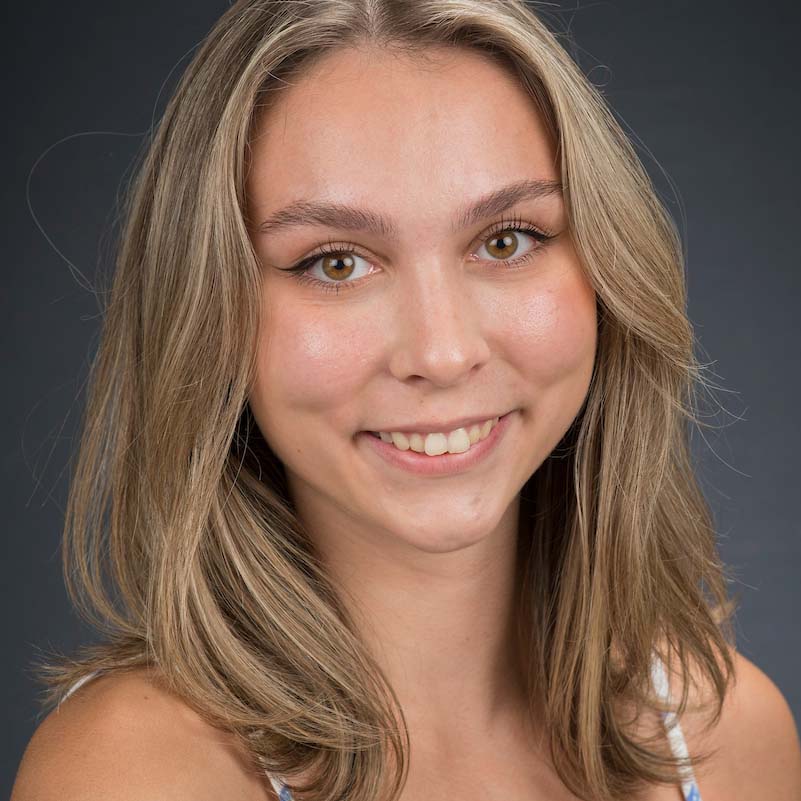 MADDISON CRECCHIO (Makeup Designer) is a senior at UW-Parkside studying theatre arts with a focus in performance. Her acting credits include Romeo and Juliet (Lady Capulet) and a staged reading of Hope and Gravity (Jill) at Parkside, The Wedding Duet (Bride), A Doll's House (Nora), and Oedipus (Chorus) all at the College of Lake County.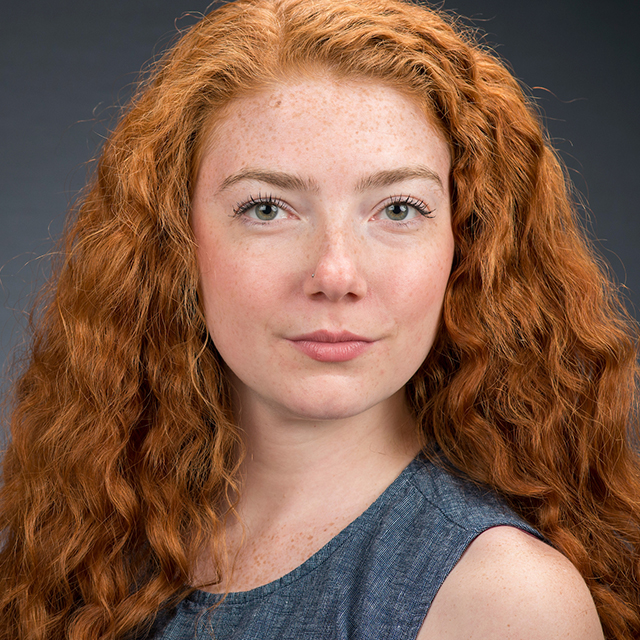 ERIN DILLON (Master Electrician) is a junior this year and is an acting focused theatre artist who has gained a passion for lighting since she started at UW-Parkside. She plans to graduate in the winter of 2021 to further her theatre career. Her previous credits at UW-Parkside include The Complete Works of William Shakespeare [abridged] (Actor 1), Midnight and Moll Flanders (ensemble), My Barking Dog (Melinda), and The Curious Incident of the Dog in the Nigh-Time (Siobhan). She has also worked with First Stage Children's Theatre, Skylight Music Theatre, and the Southwest Shakespeare Company.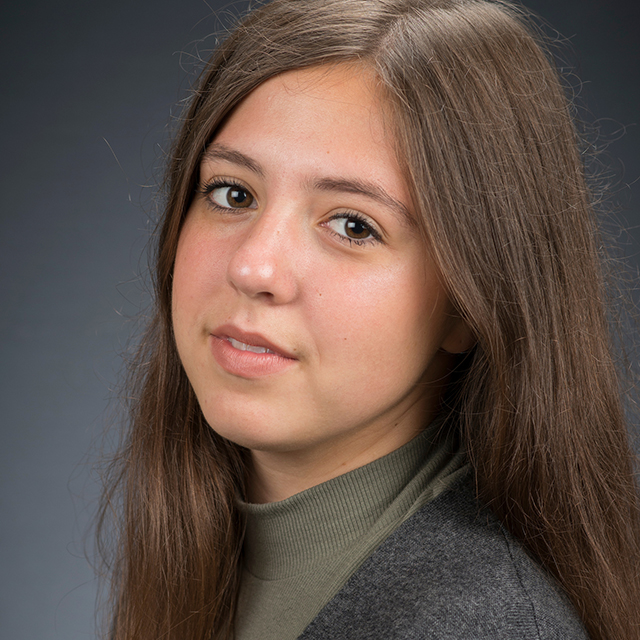 SAMANTHA FEILER (Dramaturg) is a senior at the University of Wisconsin-Parkside and is pursuing a theatre arts degree with concentrations in both acting and stage management. Her past acting credits at UW-Parkside include Gregory in Romeo and Juliet Little Sally in Urinetown, Margaret Levitt in Silent Sky, Panacea in A Funny Thing Happened on the Way to the Forum. Her stage management credits include productions with Milwaukee Chamber Theatre and Renaissance Theatreworks.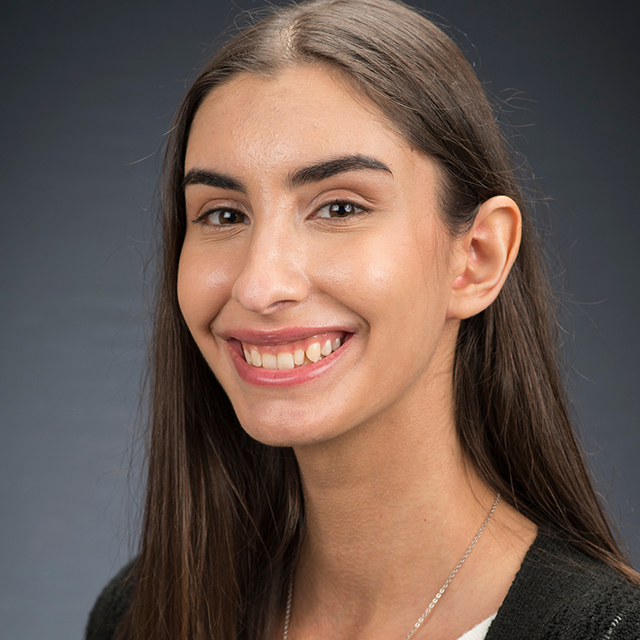 MYA FIGUEROA (Costume Designer) is a senior at UW-Parkside and a former College of Lake County student. She is studying to get her Bachelor of Arts in theatre arts with a concentration in costume design. Credits include: Assistant Costume Designer for Romeo and Juliet, Wardrobe crew for Silent Sky (UW-Parkside) and Assistant Costume Designer for CLC's The Addams Family.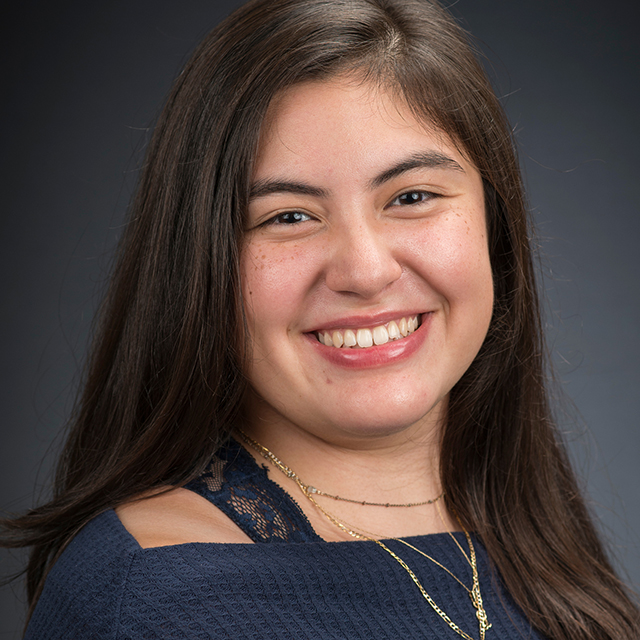 BIANCA GONZALEZ (Properties Master) is in her second year at UW-Parkside and is planning on graduating with a bachelor's degree in theatre arts. Her acting credits include FreshINK: Hope and Gravity (Narrator), The Importance of Being Earnest (Merriman), The Little Prince (lamplighter), and Letters to Sala (Ann). 
KEVIN GRAY (Sound Designer) is the Sound Manager & Instructor at Parkside and enjoys his work with students in both the theatre and music departments. He received his BA in Sound Design from Michigan Technological University and has designed/composed for shows such as: Curious Incident of the Dog in the Nighttime, Arcadia, and The Case of the Crusbed Petunias.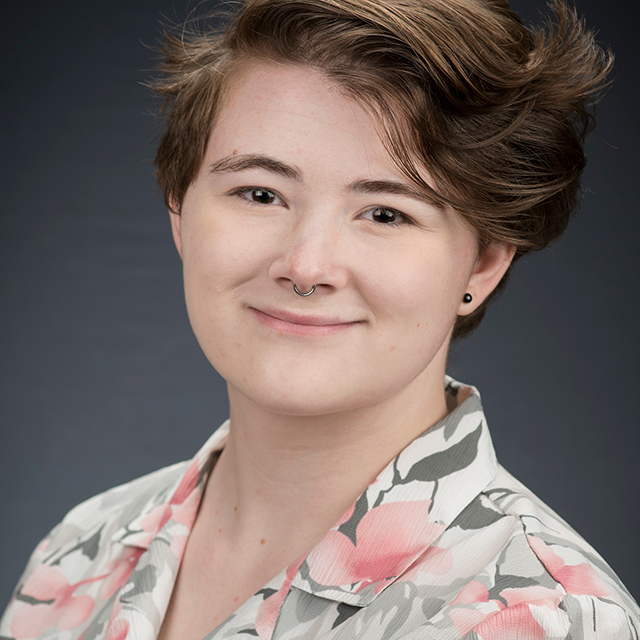 STARLYN HOWARD (Assistant Sound Designer) is in her sophomore year at UW-Parkside working towards a bachelor's degree in theatre arts with a concentration in stage management. College experience includes Romeo and Juliet (Assistant Stage Manager) and Silent Sky (Deck Chief). High school experience includes Beauty and the Beast (Stage Manager), 1984 (Technical Assistant), Mary Poppins (Stage Manager), The Little Dog Laughed (Stage Manager), A Murder is Announced (Stage Manager), Seussical the Musical (Stage Manager), Not Now Darling (Assistant Stage Manager), and Nunsense (Ensemble).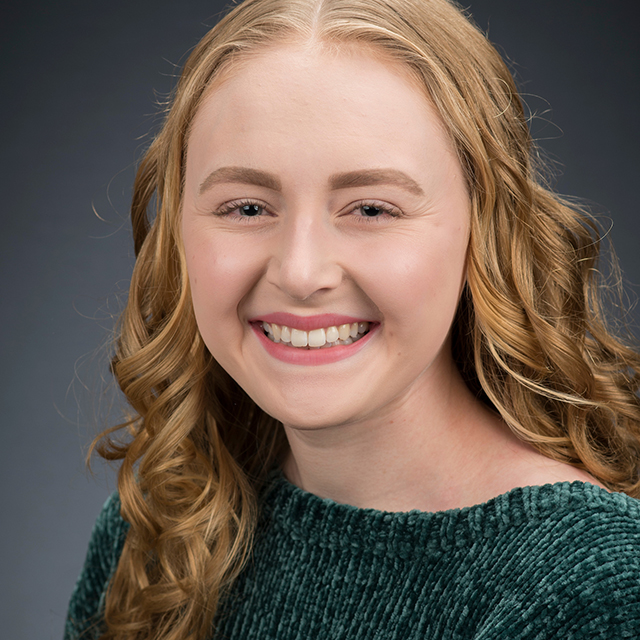 ABBY KUBIK (Stage Manager) transferred to Parkside last year after earning an Associate's Degree in Liberal Arts from Milwaukee Area Technical College. She is a senior pursuing a theatre arts major with a concentration in stage management and direction. Parkside credits include Romeo and Juliet (Assistant Stage Manager), the FreshINK staged reading 3 Sisters (stage manager) and Silent Sky (assistant stage manager). Previous high school credits include Fly by Night (stage manager) and Once Upon a Mattress (assistant director).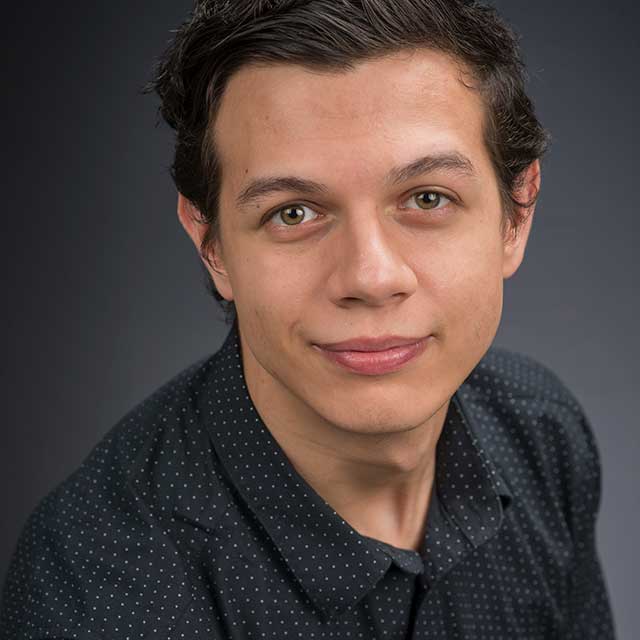 JONATHAN ROCHA (Assistant Director/Director of Photography) of Waukegan is a senior at UW-Parkside majoring in theatre arts with a directing concentration. He is also a proud transfer student from the College of Lake County. Some of his previous acting credits include Escalus/Apothecary in Romeo and Juliet, Voice 2 in The Curious Incident of the Dog in the Nighttime, Lurch in The Addams Family Musical, Kreon in Oedipus Rex.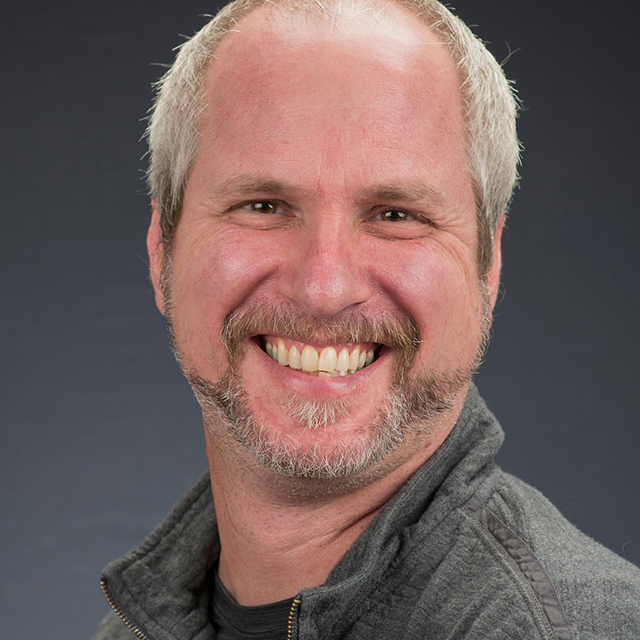 JODY SEKAS (Scenic Designer) is a professor and a freelance designer, and has worked for such venues as the Oregon Shakespeare Festival, First Stage Children's Theatre, Door Shakespeare, Milwaukee Chamber Theatre, Renaissance Theaterworks, Dell'Arte International, Rochester Civic Theatre, Omaha Theatre Company for Young People, The Western Stage, and on several independent films. He has taught Scenography in the Theatre, Film, & Dance Department at Humboldt State University in northern California; Scenic/Lighting Design & Technology at UW-Eau Claire, and for four years was the resident scenic & lighting designer for the Sioux Falls Playhouse in South Dakota. He is now in his ninth year at UW-Parkside, and is Associate Professor of Scenic Design & Technology and a core professor in the Digital Design & Fabrication program.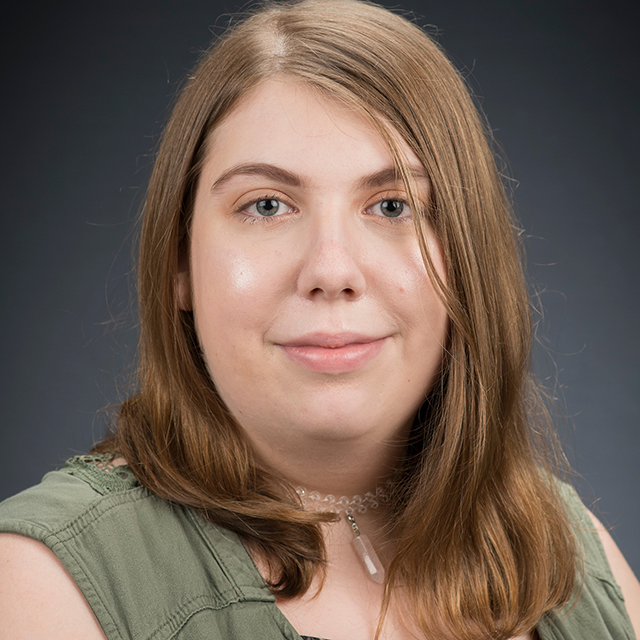 SARAH SEVERSON (Assistant Stage Manager) is a senior at UW-Parkside as a theater arts major. This will be her second to last show, as this is her last semester at Parkside. Sarah has been in previous shows before such as Urinetown and Love's Labour's Lost.
RACHAEL SWARTZ (Intimacy Director) is a Milwaukee/Chicago based actor, director, vocal coach and educator. She teaches Acting, Voice, Movement, and Musical Theatre at UW-Parkside and during the summer she serves on the acclaimed Acting Faculty at Interlochen Arts Camp in beautiful northwest Michigan.
In addition to Rachael's passion for teaching, she prides herself on staying active in the professional industry. She is a proud union member of both Actors' Equity Association and Stage Directors and Choreographers Society. Some of her recent Regional performance credits include: The 39 Steps (Annabella/Pamela/Margaret), The Sound of Music (Mother Abbess), and Romeo and Juliet (Nurse). Recent on-camera credits include work with the Travel Channel, ID, Oxygen and TV One with more slated for the near future.
She has worked extensively in Theatre for Young Audiences performing and directing across the US and Canada and completed a tour of service with Americorps bringing theatre to young people in need. She is committed to investing in the lives of the next generation of young artists and feels strongly that all students should have the opportunity to take part of the arts. She previously served as Education Director at Maples Repertory Theatre and The Clinton Area Showboat Theatre, Education Associate at Greenbrier Valley Theatre and Director of Theatre Arts Camps at The Lost Colony. 
She believes in and is passionate about collaborating and growing which is one of the reasons she is an active member of organizations like Musical Theatre Educators' Alliance, Voice and Speech Trainers Association, Dueling Arts International and Association of Theatre Movement Educators. Through the Lessac Training and Research Institute, she has achieved Lessac Practitioner standing and has been accepted to their Certified Trainer program. 
She proudly holds a BA in Theatre with a Minor in German from Baldwin Wallace University and MFA in Theatre Performance from The University of Southern Mississippi.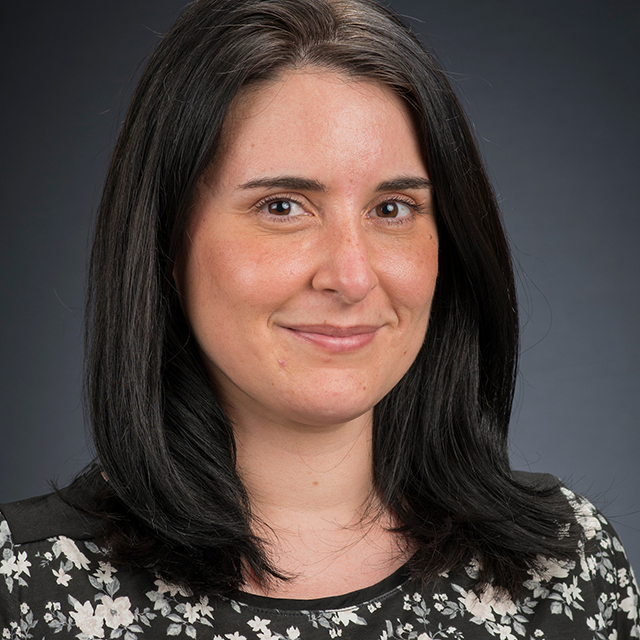 NICOLE WILSON (Costume Lab Supervisor) graduated with her BFA in costume technology from Emerson College in 2010. Since then she has worked for such companies as Williamstown Theatre Festival, A.R.T. at Harvard, and The Goodman Theatre. As well as being trained in draping, patternmaking, and the construction of theatrical costumes, Nicole has produced professional sports mascots for the NBA, NFL, NHL, and MLB.
Jeffrey Zellmer, Tina Birthman, and Triangle Flooring, Furniture, and Appliance Center - Kenosha
THEATRE ARTS SUPPORTERS

The College of Arts and Humanities with the UW-Parkside Foundation gratefully acknowledges the following individuals for their investment in the Theatre Arts Department and students.
Producing Sponsors
Julie Anding & Lisa Kornetsky*
Amy Bigna*
Dr. Donald A. Cress*
Patricia Petretti*
$1,000+
Lisa & Mike Humke*
Shirley Warter*
$500-$999
William Dienhart
Lesley Heins Walker & Peter O'Keefe
$250-$499
Susan M. Cable, D.D.S., '81
Debra Karp & Stephen Smiley
David R. Koss '06
Merlin Ramaker
Jody and Kim Sekas
Jeff & Lynn Skatrud

You can enhance Theatre Arts Education.
In the same way that mounting a play requires a team, funding it is likewise a team effort. To produce our amazing shows, we rely on a combination of sources—ticket sales, the University, and private funding.
Play a part in advancing the student experience through your one-time or recurring contribution to the Dr. Donald A. Cress Theatre Production Enhancement Fund.
Donations listed were received Jul 1, 2019-Sep 30, 2020. For omissions or changes to this donor list, please contact development@uwp.edu
This production is entered in the Kennedy Center American College Theater Festival (KCACTF). UW-Parkside is very active in the Region 3, the largest region of the Kennedy CenterAmerican College Theatre Festival
We regularly accrue a significant number of Merit Awards (in Design, Direction, and Tech) as well as Acting Awards, including what we consider to be the highest accolade, The Ensemble Acting Award. At festival, our students compete and succeed. 
About UW-Parkside
Since 1968, the University of Wisconsin-Parkside has continued to build a reputation as an outstanding liberal arts institution with particularly strong fine arts programs. With The Rita Tallent Picken Center for Arts & Humanities, our state-of-the-art instructional facilities and stunning performance venues match our award-winning academic programs and provide even greater community access. UW-Parkside offers a wide variety of undergraduate and graduate degree programs, as well as specialized online programs. Each year, more than 100 College of Lake County graduates transfer to UW-Parkside to pursue a four-year degree. The award-winning Theatre Arts program is a popular destination for transfer students.