She Kills Monsters is performed without an intermission.
"She Kills Monsters" is presented by arrangement with Concord Theatricals on behalf of Samuel French, Inc. www.concordtheatricals.com
First produced in New York City
The Flea Theater
Jim Simpson, Artistic Director; Carol Ostrow, Producing Director
DIRECTOR 
Fabrice Conte-Williamson
FIGHT AND INTIMACY DIRECTOR 
Christopher Elst
ASSISTANT DIRECTOR 
Travis Siepl* 
SCENIC DESIGNER 
Joshua Christoffersen
COSTUME DESIGNER 
Jesse Ocampo*
LIGHTING DESIGNER 
Kendall Phillips
SOUND DESIGNER 
Jack Purves
PROJECTIONS DESIGNER 
Chris Payne
PROPERTIES MASTER 
Lynsey Gallagher*
HAIR & MAKEUP DESIGNER 
Isabella Cernuska*
DANCE CHOREOGRAPHER 
Chalena Williams*
STAGE MANAGER 
Star Howard*
TECHNICAL DIRECTOR 
Joshua Christoffersen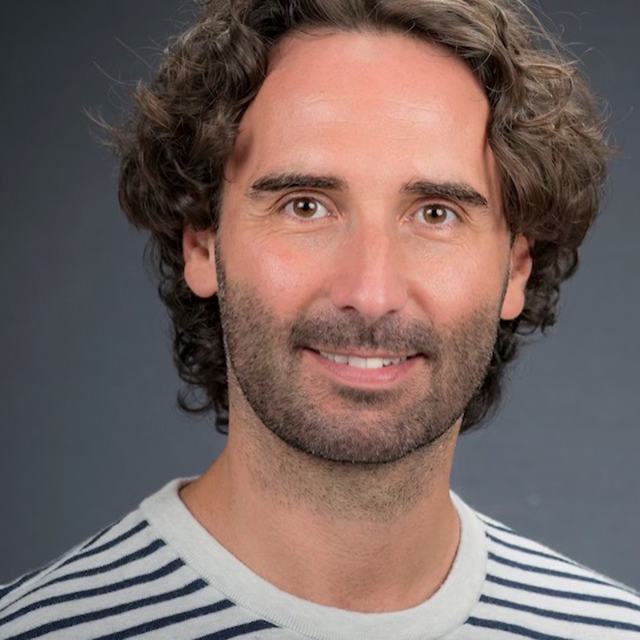 When drag entertainer RuPaul appeared at the 2016 VH1 Trailblazer Honors, the room instantly filled with thunderous applause and warm cheers. After thanking the audience for their kind welcome, RuPaul began with a warning: "We are once again reminded that the fight for civil rights is never-ending, but we won't let the darkest recesses of human nature extinguish the light, hope, and love we feel in our soul. As gay people, we get to choose our families, and my chosen family includes millions of brave men and women across this country and around the world. Don't f##k with my family." 
In response, a new wave of applause rose from the crowd—this time with a palpable sense of urgency. RuPaul's face tightened. The look in his eyes now revealed a painful reality. Just a few days earlier, a gunman had killed forty-nine people and severely wounded fifty in a mass shooting at the Pulse nightclub in Orlando, FL. "Please, join me in a moment of silence for the family we lost on June 12 in Orlando," RuPaul asked the room. People then closed their eyes and bowed their heads to honor those murdered on that terrible night. 
The threat of physical and emotional violence is a common experience for those of us who grew up queer. It permeates every aspect of our lives from the distressing moment we begin to understand our true identity to the pivotal decision we make to come out to our friends and family. Will we be accepted or rejected when we reveal who we are? RuPaul often speaks of the importance of a "chosen family" in the life of queer people—a group of friends who also belong to the LGBTQ+ community and who help restore a sense of belonging when we lose our place in the heteronormative structures that govern our society.  
To be sure, the social, political, and cultural standing of the LGBTQ+ community has incrementally improved in the past 30 years. After the darkest hours of the HIV/AIDS epidemic that had persistently tied LGBTQ+ stories to death and disease, new narratives about queer characters began to emerge in popular television shows and movies throughout the 1990s. Hit programs such as The WB's Buffy the Vampire Slayer, NBC's Will & Grace, or Channel 4's Queer as Folk allowed wide audiences to recognize the universality of the human experience through the eyes of multidimensional LGBTQ+ characters. The power of representation and visibility is undeniably great. These characters and stories gave hope to millions of closeted queer youth religiously watching, sometimes beside their unknowing parents and friends. The extraordinarily rapid shift in public opinion toward the LGBTQ+ community seem to crystalize in June 2015—a year before Pulse—when the United States Supreme Court ruled in Obergefell v. Hodges, granting marriage equality to all Americans.   
Despite the fundamental and unprecedented changes in the lives of LGBTQ+ folks, however, the question of safety and well-being for this community remains stubbornly pressing. The mass shooting at Pulse served as a frightening reminder that we continue to endure constant attacks for simply wanting to live authentically, with dignity, courage, and joy. More recent political efforts to disenfranchise queer youth through the banning of LGBTQ+ literature from school libraries demonstrate the furious determination of a specific segment of the conservative movement to erase us from the interwoven tapestry of American life. 
The desire for community and safety is what prompts Tilly Evans, a closeted fifteen-year-old lesbian, to begin playing Dungeons & Dragons with a group of friends—nerds and other outcasts who fail to fit in with the popular kids in their high school. Through the game, Tilly creates an imaginary world in which she and her friends can escape the hardships of life as a 1990s teen in Athens, Ohio. Instead of hanging out at the mall after school, they get to partake in fantastical quests, fight monsters, slay dragons, and, perhaps, even find true love. On the other hand, Agnes, a typical teenager and Tilly's older sister, struggles to understand why she isn't more interested in boys, music, and tv. After the sudden death of Tilly and her parents in a tragic car accident, Agnes discovers Tilly's module, the notebook in which she compiled all the details of her D&D adventures. Realizing that she knows little about who her sister really was, Agnes decides to enlist the help of a local Dungeon Master, Chuck, and play the game herself. 
Qui Nguyen's She Kills Monsters is a play that celebrates our "chosen families," those who accept us and love us for who we are. It is also a powerful coming-out story—the very moment in a queer person's life when everything is on the line. The action of coming out exists between the longing desire to share and the deep-seated fear of sharing one's most authentic self with the people closest in their lives. And, for most queer teenagers, this fear is perhaps the scariest of all monsters that they must slay. 

Fabrice Conte-Williamson
Director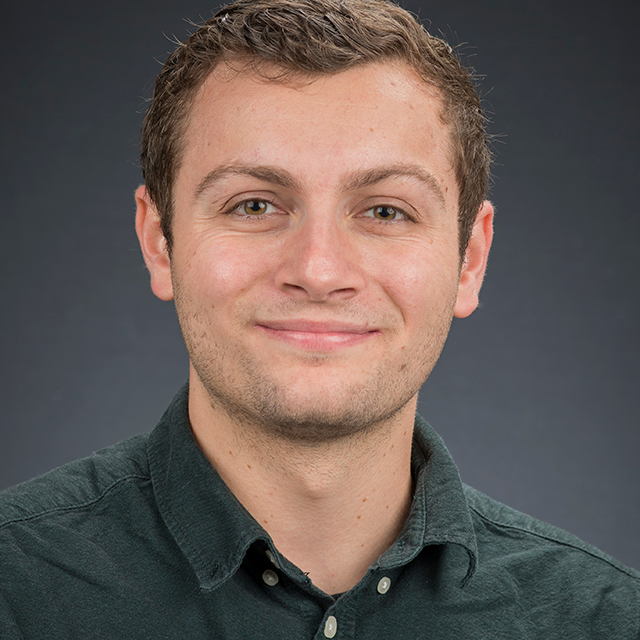 The history of Dungeons & Dragons (D&D) begins close to home, in Lake Geneva, WI. In 1971, Gary Gygax and Jeff Perren created Chainmail, a medieval miniature wargame. The end of that game included a fantasy supplement that provided rules for magic swords, monsters, and spells with names like "Lightning" and "Fireball." When Dave Arneson, another gaming enthusiast, read the Chainmail fantasy rules, he decided to adapt them into a role-playing game of his own creation: Blackmoor. The setting for Blackmoor was inspired in part by J. R. R. Tolkien's The Lord of the Rings universe and combined elements from other games as well as inventions from Arneson's own imagination. The premise was simple: players would portray only one character (an idea he borrowed from a game called Braunstein) and would explore underground dungeons where they would face perils and puzzles. Both the characters and the story would carry on from session to session, with characters working cooperatively and improving their abilities over time.
In the fall of 1972, Arneson drove to Lake Geneva to present Blackmoor to Gygax. Gygax was thoroughly impressed with the game and requested the rules from Arneson. Soon, they worked together to combine their ideas and experiences into a new ruleset, which they titled Dungeons & Dragons. At first, Gygax and Arneson struggled to find a publisher for their new game, so, in 1973, they decided to form their own publishing company, named Tactical Study Rules (TSR).
Today, Dungeons & Dragons has become an iconic role-playing game, enjoyed by millions around the world. Its appeal resides in the fact that anything can happen in the game. Players have total freedom of action and there are no limits on how long the game can be played. Indeed, it could go on for ten, twenty, or even a hundred years if it wasn't limited by the lifespans of the players. Another exciting feature is that characters continue to improve every session, growing in both power and knowledge. These characteristics, along with its ability to bring people together, have made Dungeons & Dragons a cultural phenomenon.
Jordan McGraw
Dramaturg
 
She Kills Monsters
TILLY EVANS 
Briana Livesay
AGNES EVANS 
Lynn Bryant
CHUCK 
Garrett Allen
MILES 
Matt Gould
LILITH 
Erin Dillon
KALIOPE 
Maddison Crecchio
ORCUS 
Aren Goodwin
VERA 
Bianca Gonzalez
STEVE 
Joe Schwaller
FARRAH THE FAERIE
Chalena Williams
EVIL GABBI 
Janet Jurado
EVIL TINA
Olivia Springsteen
ENSEMBLE, U/S TILLY, U/S EVIL GABBI 
Samantha Feiler
ENSEMBLE, U/S MILES, U/S EVIL TINA
Ben Compton
ENSEMBLE, U/S ORCUS
Aria Johnson
U/S AGNES 
Kali Avery
U/S CHUCK, U/S VERA 
Aurthur Weime
Casa Capri for ongoing support
THEATRE ARTS SUPPORTERS

The College of Arts and Humanities with the UW-Parkside Foundation gratefully acknowledges the following individuals for their investment in the Theatre Arts Department and students.
PRODUCING SPONSOR
Susan M. Cable, D.D.S., '81*
Dragonblade Publishing
$1,000+
Susan M. Cable, D.D.S., '81*
Dr. Donald A. Cress*
Marie Kohler & Brian Mani*
Patricia Petretti*
$500-$999
Laurie & Steve Feiler
Shirley Warter
$250-$499
Debra Karp & Stephen Smiley
Kim and Jody Sekas
$100-249
Darleen Chiappetta
Barbara DeLaney
Ruth A. Frear
Dr. Claire M. Hicks
Lisa & Mike Humke
Karen MacKinnon
Jeff & Lynn Skatrud
Melissa Smyth

You can enhance Theatre Arts Education.
In the same way that mounting a play requires a team, funding it is likewise a team effort. To produce our amazing shows, we rely on a combination of sources—ticket sales, the University, and private funding.
Play a part in advancing the student experience through your one-time or recurring contribution to the Dr. Donald A. Cress Theatre Production Enhancement Fund.
Donations listed were received Jul 1, 2020-Sep 30, 2021. For omissions or changes to this donor list, please contact development@uwp.edu
This production is entered in the Kennedy Center American College Theater Festival (KCACTF). UW-Parkside is very active in the Region 3, the largest region of the Kennedy CenterAmerican College Theatre Festival
We regularly accrue a significant number of Merit Awards (in Design, Direction, and Tech) as well as Acting Awards, including what we consider to be the highest accolade, The Ensemble Acting Award. At festival, our students compete and succeed. 
THE VIDEOTAPING OR MAKING OF ELECTRONIC OR OTHER AUDIO AND/OR VISUAL RECORDINGS OF THIS PRODUCTION AND DISTRIBUTING RECORDINGS OR STREAMS IN ANY MEDIUM, INCLUDING THE INTERNET, IS STRICTLY PROHIBITED, A VIOLATION OF THE AUTHOR(S)'S RIGHTS AND ACTIONABLE UNDER UNITED STATES COPYRIGHT LAW. FOR MORE INFORMATION, PLEASE VISIT:
https://concordtheatricals.com/resources/protecting-artists
About UW-Parkside
Since 1968, the University of Wisconsin-Parkside has continued to build a reputation as an outstanding liberal arts institution with particularly strong fine arts programs. With The Rita Tallent Picken Center for Arts & Humanities, our state-of-the-art instructional facilities and stunning performance venues match our award-winning academic programs and provide even greater community access. UW-Parkside offers a wide variety of undergraduate and graduate degree programs, as well as specialized online programs. Each year, more than 100 College of Lake County graduates transfer to UW-Parkside to pursue a four-year degree. The award-winning Theatre Arts program is a popular destination for transfer students.