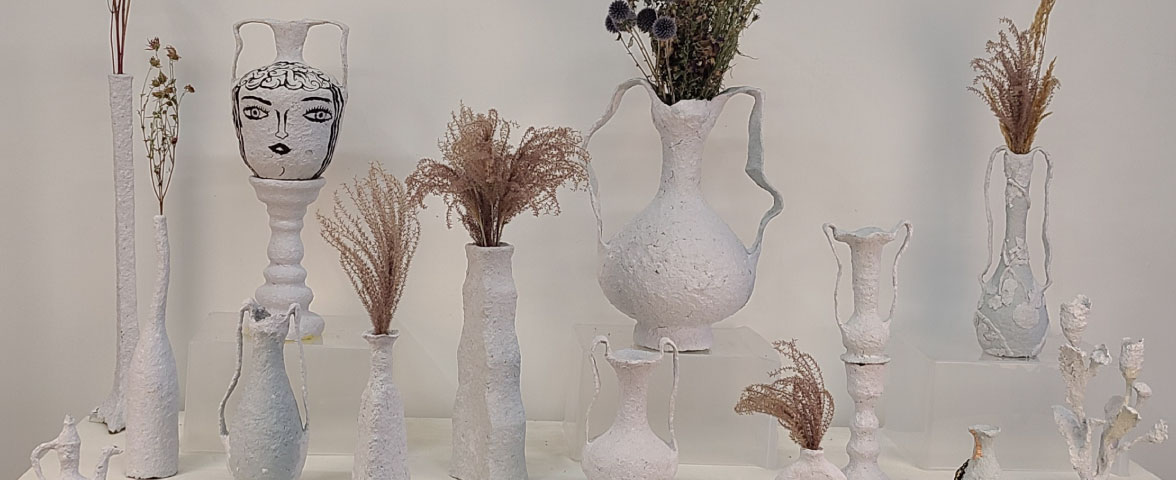 Medusa and Midas
New Work by Melissa Scherrer Paré and Mike Paré

Foundation Gallery
Jan 31 – April 7, 2023
Reception: Wed, Mar 29, 4-6pm
Through a range of mediums including silk painting, paper pulp sculpture and drawing, Melissa Scherrer Paré and Mike Paré invite viewers to engage with a variety of pictorial and sculptural questions. The works in Midas and Medusa explore the energy that ensues from two forces coexisting.
28TH PARKSIDE NATIONAL PRINT EXHIBITION
2023 marks the 28th presentation of the Parkside National Print Exhibition and over thirty years since the first show opened at UW-Parkside. For three decades, the PNPE has shown some of the finest examples of original prints from artists nationwide, and it is one of the longest-running competitive print exhibitions in the Midwest; founded at UW-Parkside in 1987 by printmaking professor Doug DeVinny.
About Parkside Galleries
We are educationally-driven with thematically-focused, interdisciplinary exhibitions. Although we do not have the staff to actively review all exhibition submissions, we invite artists to introduce themselves by sending an email with a link to a website address. We are always on the lookout for new and interesting work, especially if it intersects with our educational mission.
Since 1968, the University of Wisconsin-Parkside has continued to build a reputation as an outstanding liberal arts institution with particularly strong fine arts programs. With The Rita Tallent Picken Regional Center for Arts & Humanities, state-of-the-art instructional facilities and stunning performance venues match award-winning academic programs and provide even greater community access. Learn more.