Galleries at the Rita are closed until further notice. Virtual exhibitions now available.
To receive information about future events and updates, join the Rita mailing list.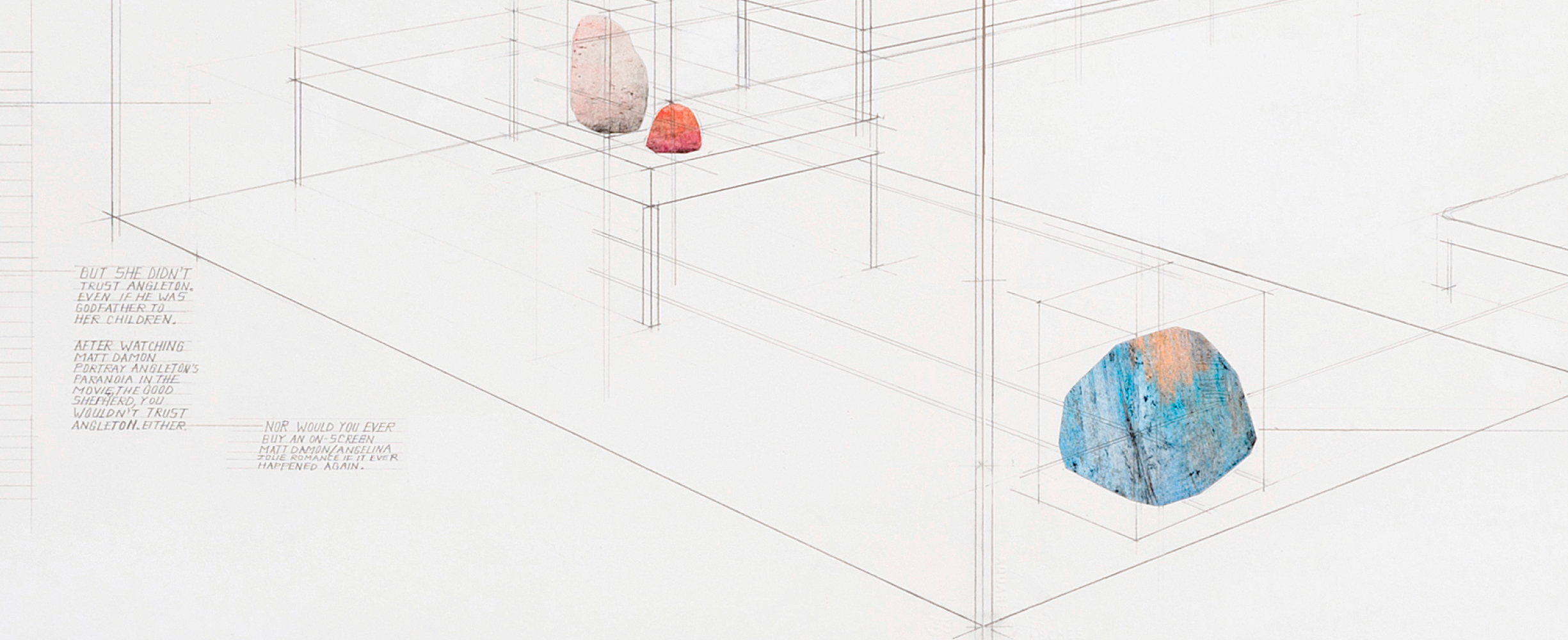 Deb Sokolow: Loose History

Virtual Exhibition

Deb Sokolow's drawings and books blend fact with fiction and engage in comical and critical speculation on the details of various shadowy histories, organizations and the foibles of heads of state. The selection of drawings included in the UW-Parkside exhibition will present seemingly harmless anecdotes on a number of former U.S. presidents, unnamed presidential candidates, campaigns, intelligence figures and a presidential lover. The anecdotes also suggest a more complicated mix of insecurity, machismo, narcissism and Machiavellianism at play, while leaving it up to the viewer/reader to decipher how much of each story is true and to determine when, if ever, a narrator can be trusted.
About the Artist
Deb Sokolow is a Chicago-based artist. Her drawings have been exhibited at the 4th Athens Biennale in Greece, Van Abbemuseum in the Netherlands, Museum für Gegenwartskunst Siegen in Germany, the Drawing Center in New York, the Institute of Contemporary Art in Philadelphia and in Chicago at the Museum of Contemporary Art and the Smart Museum. Her work can be found in permanent collections such as the Los Angeles County Museum of Art, Scottsdale Museum of Contemporary Art and in Phaidon's Vitamin D2 survey on contemporary drawing. Sokolow's drawings will be on view at the Hirshhorn Museum and Sculpture Garden in Washington, D.C. from June 15, 2019 through January 5, 2020 and in a solo exhibition at Western Exhibitions in Chicago in November, 2019. Sokolow received her MFA from the School of the Art Institute of Chicago in 2004.
All work courtesy of Western Exhibitions, Chicago, IL.
Virtual Exhibition    Exhibition Catalog    Artist's Website   Western Exhibitions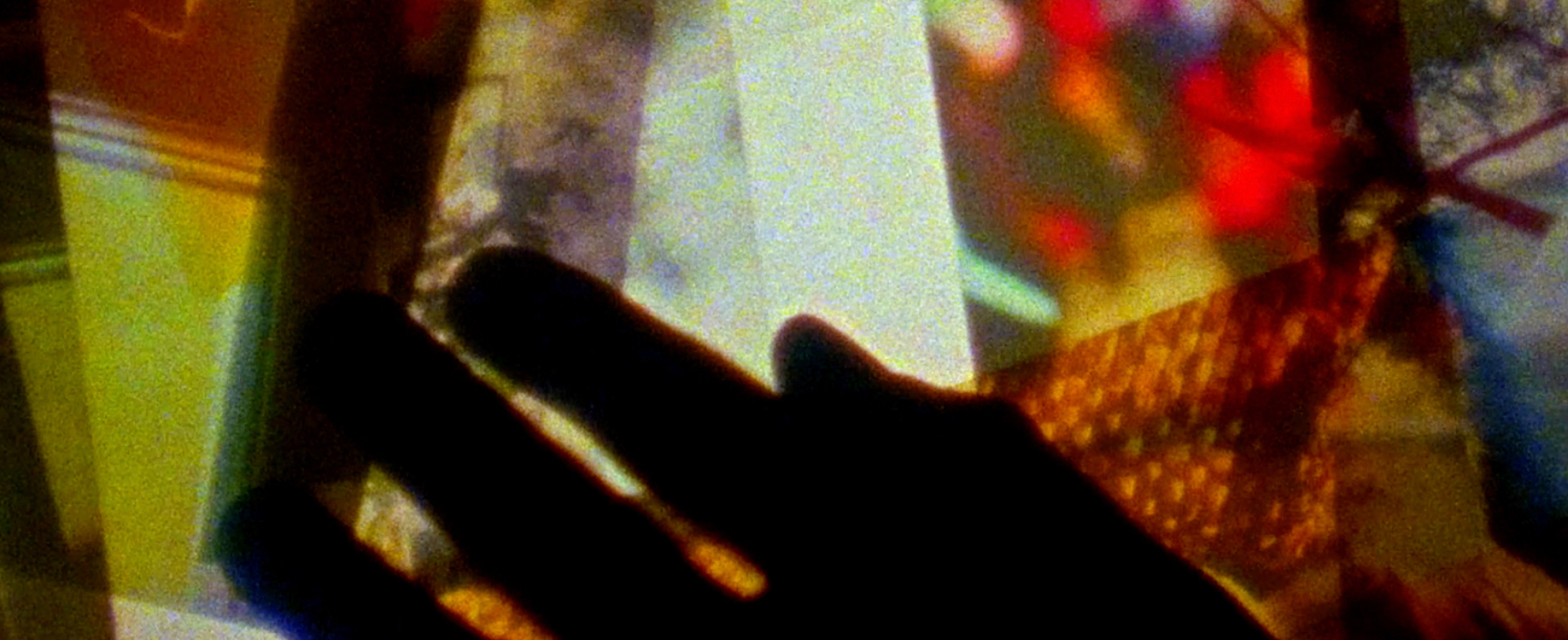 Sky Hopinka

Virtual Exhibition

Sky Hopinka is a member of the Ho-Chunk Nation of Wisconsin and a descendent of the Pechanga Band of Luiseño Indians. The announcement of identity is important to his work, revealing the layered strata of information, presence, confusion, and history.  In similar ways, Hopinka's videos use figures and texts that are layered and dense in image and sound, movement and meaning, and those tactics assist in questioning the complications of knowledge, access, and artifact. These layers are an imperfect puzzle that are not about the precision of the connections, but rather the generation of overlapping swathes of emotion and ways of understanding – for the viewer and for Hopinka.
About the Artist
Hopinka's work was a part of the 2016 Wisconsin Triennial and the 2017 Whitney Biennial and the 2018 FRONT Triennial. He was a guest curator at the 2019 Whitney Biennial and was a part of Cosmopolis #2 at the Centre Pompidou.  He was awarded jury prizes at the Onion City Film Festival, the More with Less Award at the 2016 Images Festival, the Tom Berman Award for Most Promising Filmmaker at the 54th Ann Arbor Film Festival, the New Cinema Award at the Berwick Film and Media Arts Festival and the Mary L. Nohl Fund Fellowship for Individual Artists in the Emerging artist category for 2018. He was a fellow at the Radcliffe Institute for Advanced Study at Harvard University in 2018-2019 and Sundance Art of Nonfiction Fellow for 2019.
Fall 2019 Catalog Exhibitions

Kevin Miyazaki: Kuroshio
Miyazaki's exhibition tells a story of immigration and migration. It begins by documenting the reuse of buildings from the Tule Lake and Heart Mountain Japanese internment camps, where members of Miyazaki's father's family were incarcerated during World War ll. The word "camp" is used by most Nisei, or first-generation Japanese Americans, to describe both the physical place they were held, as well as the overall wartime incarceration experience itself. Miyazaki's interests lie in examining the changing value of architectural forms constructed as a result of wartime hysteria and racist attitudes. The work continues by documenting additional elements and moments from Miyazaki's personal history that communicates something larger about our shared humanity.

Esther Pearl Watson: Dream Believer
Watson grew up in series of small towns outside of Dallas, Texas with her siblings, mother, and flying saucer-building father, Gene. Her family moved often, since her father's hobby of building huge flying saucers out of scrap metal and car engines didn't always sit well with the neighbors. Esther's pieces are often overtly narrative, clear but mysterious scenes of houses or figures ornamented with snippets of prose telling just enough to get the viewer's own imagination engaged, wanting to know more. Some are about family, some about places, all have a rich interior life. Her works without words are just as suggestive of story, also exerting a deep emotional pull. 
Gallery Hours
Closed until further notice
Gallery Director
Colin Matthes
262-595-2565
gallery@uwp.edu
About Parkside Galleries
We are educationally-driven with thematically-focused, interdisciplinary exhibitions. Although we do not have the staff to actively review all exhibition submissions, we invite artists to introduce themselves by sending an email with a link to a website address. We are always on the lookout for new and interesting work, especially if it intersects with our educational mission.
Since 1968, the University of Wisconsin-Parkside has continued to build a reputation as an outstanding liberal arts institution with particularly strong fine arts programs. With The Rita Tallent Picken Center for Arts & Humanities, our state-of-the-art instructional facilities and stunning performance venues match our award-winning academic programs and provide even greater community access. Learn more about The RIta.