Al Fredrickson Memorial Exhibit: Deep focus of a Master Photojournalist
Image by Al Fredrickson

Foundation Gallery
Jul 18-Nov 17, 2023
Opening  Tue, Aug 15  |  3-5 pm
Reception  Thu, Sep 14  |  4-6 pm
Considered by his professional colleagues to be one of the best photojournalists in Wisconsin, Al Fredrickson not only covered breaking state and national news stories, but he also explored the lives of residents in urban and rural communities.  
Featuring 53 of his photos, this exhibit showcases Fredrickson's unique 45-year photojournalism career and own life, beginning with his boyhood home in Pleasant Prairie.   
Fredrickson worked for the Kenosha News, Racine Journal Times, Waukegan News-Sun, Waukesha Freeman newspaper and Milwaukee Journal Sentinel.   
Most significantly, he served for a decade as a special Photo Correspondent for the British-based Reuters international news agency.  He also contributed work to the Associated Press (AP) and Universal Press International (UPI).  
Fredrickson attended Kenosha public schools, including Prairie Lane School. It was there, in fifth grade, where his lifelong interest in space exploration began with model rocket building and launches. He was the primary photographer of the Tremper High School Tempest student newspaper and Classic student yearbook. He graduated with a BA in Communication Arts from the UW-Parkside in 1975 where he also worked as one of its first campus photographers. 
He served in the U.S. Army as a military police officer (MP) in the early 1970s.   
Born on August 23, 1951, Al Fredrickson passed away on April 9, 2021, in Waukesha, Wisconsin. 
We welcome you to discover his unique and inspiring photos.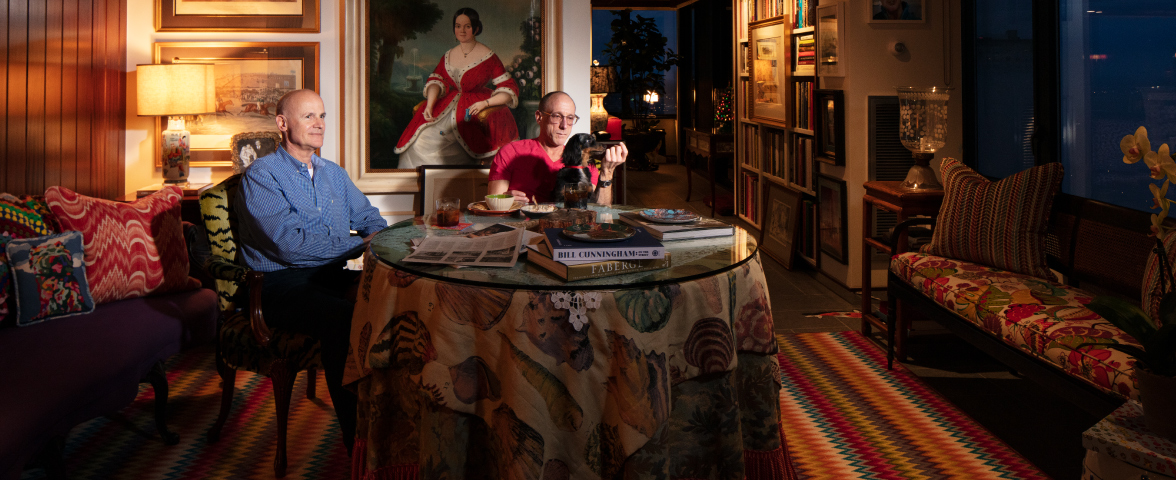 New Domesticity
Lois Bielefeld
Presented in alliance with The Laramie Project.
The Emile H. Mathis Gallery
Upper Gallery
Sep 6-Nov 17, 2023
Artist Talk   Wed, Oct 18  |  2:20 pm
Reception   Wed, Oct 18  |     4-6 pm
In New Domesticity, Bielefeld digs into how home and our roles within them are culturally constructed. Mainstream advertising, television, and movies contribute to the creation of heteronormative ideas about home that Bielefeld actively seeks to disrupt. Bielefeld photographs people from a wide range of identities, while making a point of queering the photographic canon. She spotlights the intentional and deliberate choice of domestic roles within the queer home, and thus draws an explicit contrast to traditional gender-identity formation that is often assumed unthinkingly. She depicts individuals and families, including her own queer family, as they relate to home and domesticity. In so doing, Bielefeld expands on the long history of the private space of the home providing both refuge and safety to people, but especially within queer communities. 
The home is a space for potential where our most inner beings are nurtured, developed, examined, and satisfied.            
-Lois Bielefeld
Lois Bielefeld is a queer series-based artist working in photography, audio, video, and performance. Currently settled in Milwaukee, Lois has lived on both coasts with a graduate degree from the California Institute of the Arts. Besides photography, they feel passionate about traveling, hiking, eating, and gardening adventures with their wife.  
Their work is in the permanent collections of the Leslie-Lohman Museum of Gay and Lesbian Art in New York City, the Museum of Wisconsin Art, Saint Kate Arts Hotel, the Warehouse Museum and the Racine Art Museum in Wisconsin. Bielefeld has shown at The International Center of Photography in New York City, The National Portrait Gallery in Washington DC, de Young Museum in San Francisco, The Museum of Contemporary Photography in Chicago, and Dom Wein in Vienna.
I am here, and you are where you are
Rafael Francisco Salas
Presented in alliance with The Laramie Project.
The Emile H. Mathis Gallery
Lower Gallery
Sep 6-Nov 17, 2023
Artist Talk   Wed, Oct 11  |  4-5 pm
Reception   Wed, Oct 18  |     4-6 pm
Salas's exhibition, I am here, and you are where you are, is a series of masterfully executed oil paintings that reflect on American tradition and rural identity.
Lonely scenes of fields, fireworks, and lattice fences are familiar while strange, speaking to a dream just beyond reach. Salas borrows his exhibition title from a lyric in the Nick Cave song Fireflies. The title speaks to both place and the longing for place that both artists share in their work. Salas and Cave produce poetry of aspiration combined with a somber beauty that touches both the elevated and the abject. Salas's work emerges from a more rural identity than Cave, making country music the appropriate soundtrack.
Rafael Francisco Salas is a Wisconsin based artist.  Salas is also an arts writer for the Milwaukee Journal Sentinel, Newcity Art Chicago, The Isthmus Magazine and Urban Milwaukee. In 2022, Governor Tony Evers appointed Rafael Francisco Salas to the Wisconsin Arts Board, the state agency responsible for the support and development of the arts throughout Wisconsin. He also serves on the Executive Board of the Museum of Wisconsin Art. Salas is a Professor of Art and Chair of the Department of Art and Art History at Ripon College in Ripon, WI.
28TH PARKSIDE NATIONAL PRINT EXHIBITION
2023 marked the 28th presentation of the Parkside National Print Exhibition and over thirty years since the first show opened at UW-Parkside. For three decades, the PNPE has shown some of the finest examples of original prints from artists nationwide, and it is one of the longest-running competitive print exhibitions in the Midwest; founded at UW-Parkside in 1987 by printmaking professor Doug DeVinny.
About Parkside Galleries
We are educationally-driven with thematically-focused, interdisciplinary exhibitions. Although we do not have the staff to actively review all exhibition submissions, we invite artists to introduce themselves by sending an email with a link to a website address. We are always on the lookout for new and interesting work, especially if it intersects with our educational mission.
Since 1968, the University of Wisconsin-Parkside has continued to build a reputation as an outstanding liberal arts institution with particularly strong fine arts programs. With The Rita Tallent Picken Regional Center for Arts & Humanities, state-of-the-art instructional facilities and stunning performance venues match award-winning academic programs and provide even greater community access. Learn more.