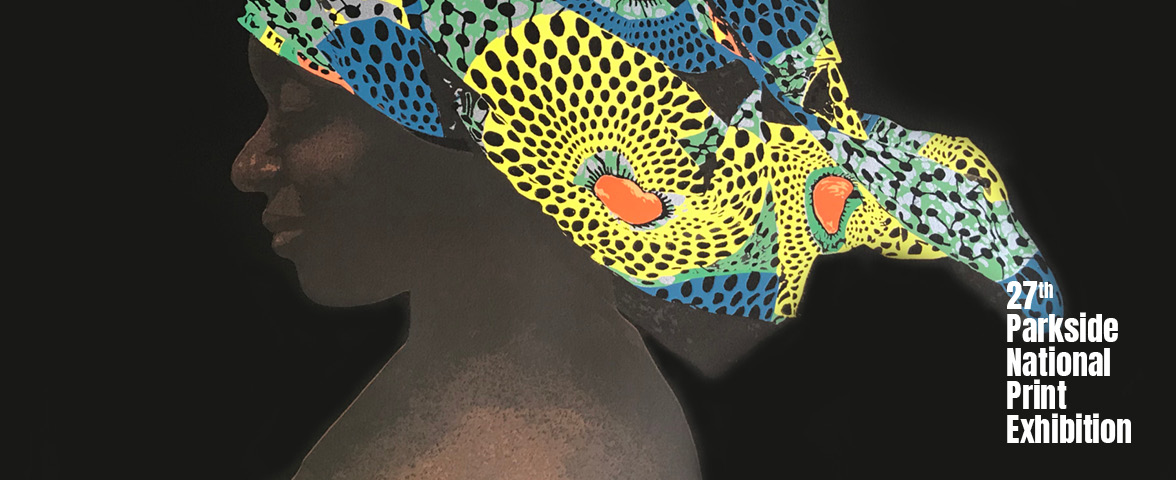 27th Parkside National Print Exhibition 

Fine Arts Gallery & Virtual Exhibition  |  May 4-Oct 2, 2021
Reception  Thu, Sep 23  |  4-6 PM
One of the longest-running competitive print exhibitions in the Midwest, the Parkside National Print Exhibition has shown some of the finest examples of original prints from artists nationwide. 
Juror John Hitchcock  |  Artist, Professor of Art and Associate Dean of Arts at UW-Madison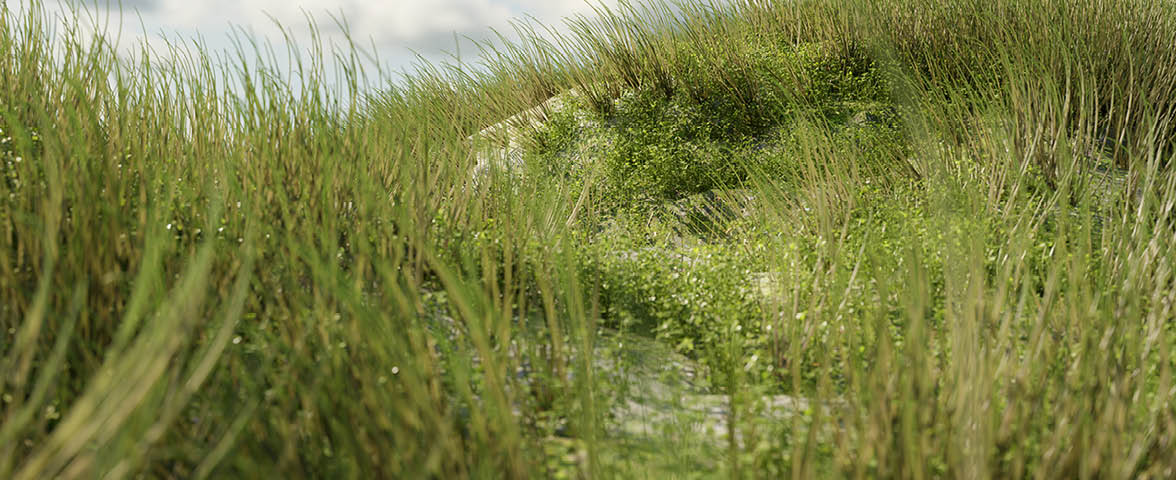 Clipping 
Brian Bartz

Foundation Gallery & Virtual Exhibition  |  Sep 9-Oct 8, 2021
Reception  Thu, Sep 23  |  4-6 PM
Artist Talk  Wed, Sep 29  |  1:30-3:00 pm  |  Join on Zoom
Brian Bartz's exhibition, Clipping, asks viewers to reflect on the ways computer generated images have integrated into their lives. Informatically distinct from photographic images, computer generated images are a lens by which to view our own relationships to the transparency and opacity of data which we all must navigate daily. The show consists of functioning electronics and 3D printed objects cast into wall-mounted resin sculptures of varying transparency ‒ physical manifestations of intersecting (clipped) 3D meshes. Accompanying these pieces are a video work and essay from which these objects conceptually emerge.
This exhibition is a collaboration with ACRE Projects.

About the Artist
Brian Bartz is a new media artist and educator living and working in Berkeley, CA. He is invested in exploring digital technologies sculpturally and materially as a way to dispute the supposed immateriality of virtual space. He holds an MFA from UC Berkeley, and a BA from Reed College. His work has been shown across the west coast, including at the Berkeley Art Museum, Embark Gallery, and SOMarts Cultural Center, among others. He is the recipient of numerous awards including the San Francisco Foundation Cadogan Award, the Eisner Prize for Excellence in Creative Practice, and the Kaspar Locher Fellowship. Bartz completed the ACRE artist residency in 2019 and is currently an artist in residence at the Kala Art Institute in Berkeley.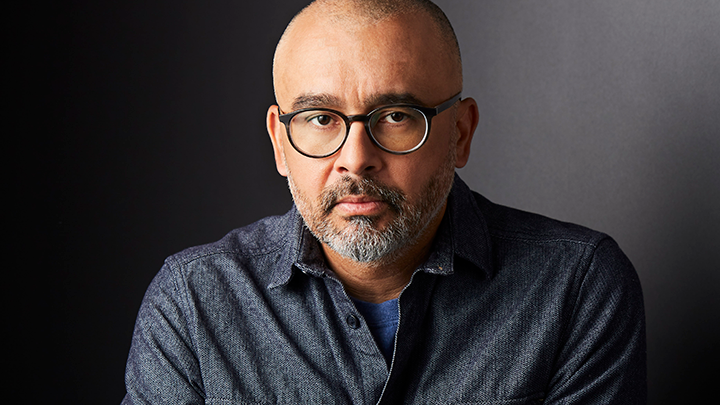 Artist Talk
Rafael Francisco Salas
Tue, Oct 12  |  1:00-2:15 pm
The Rita, Main Stage Theater

Presented in partnership with Hispanic Heritage Month.
About the Artist
Rafael Francisco Salas is a Wisconsin-based artist. He combines landscape, the legacy of portraiture, architecture, and country music into artwork that evokes a strange, rural poetry. It reflects a personal journey of mixed race identity, conflict, beauty and devotion played out on the vast landscapes of rural Wisconsin.
His work has been exhibited in New York City, San Diego, Boston, as well as many venues in the Midwest including The Neville Public Museum, The Museum of Wisconsin Art, The John Michael Kohler Arts Center, Dean Jensen gallery, Circa Gallery and Frank Juarez Gallery. His work is represented by Portrait Society Gallery in Milwaukee, Wisconsin. Salas has also worked  as an art critic for the Milwaukee Journal Sentinel, Newcity Art in Chicago and Urban Milwaukee. Salas is a professor of art at Ripon College in Ripon, WI.
From the Artist
My artwork reflects on American tradition and identity. It speaks to an indignant desire for a dream continually just beyond reach. It is a strange, rural poetry of aspiration and poignant reality, a striver's endeavor of high and low culture, situated between the elevated and the abject.
Country music is the appropriate soundtrack.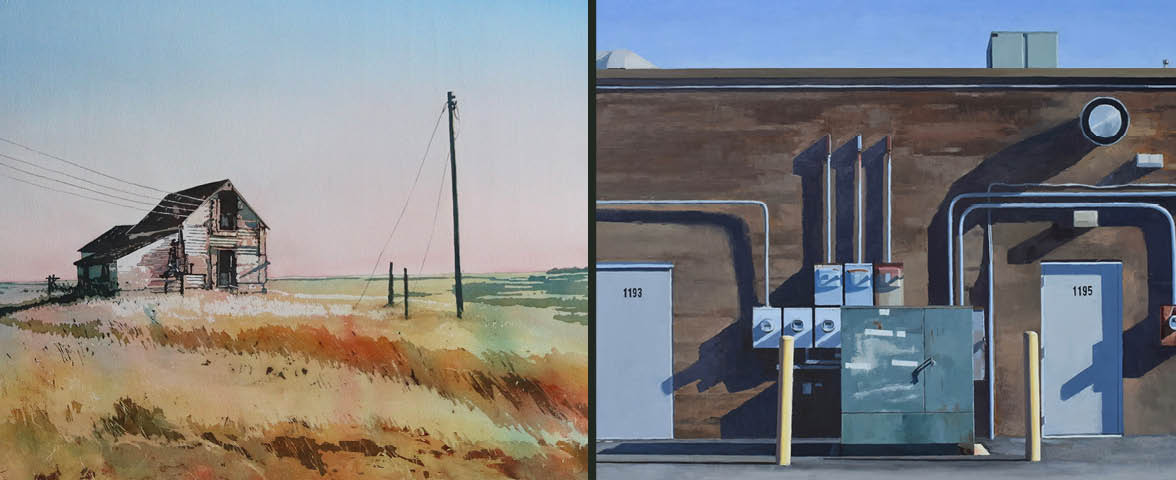 Landscapes 
Carlotta Miller  |  Hans Habeger

Fine Arts Gallery & Virtual Exhibition  |  Oct 14-Dec 10, 2021 
Reception  Thu, Oct 21  |  4-6 PM
Carlotta Miller and Hans Habeger will be exhibiting their paintings in a two-person show in the Fine Arts Gallery. Both artists render landscapes. These landscapes are filled with evidence of human intervention while feeling incredibly lonely. Meditations on isolation, both rural and (sub)urban, these works elevate what is left behind by past endeavors. We are left with eerie documentation of our unkempt architecture but so much more is implied. 
Miller renders weather savaged rural structures in wind-swept midwestern landscapes. She begins her work by pouring layers of transparent watercolor onto paper. She then paints directly on these pooled and blended watercolors.
Habeger concentrates on the facades of strip malls and big box stores as well as the spaces around them. These urban and suburban landscapes highlight the culture of consumerism and convenience in which we live. His paintings reveal quality of light, evidence of time and human impact, and the implication of metaphor and narrative.

About the Artist
Carlotta Miller was born and raised in the southwest corner of North Dakota.  She graduated from Minot State University, Minot, North Dakota with a degree in art education and her masters from Lesley University, Cambridge, Massachusetts. A signature member of Watercolor USA Honor Society and Red River Watercolor Society, Carlotta has exhibited in many national and local juried shows and recently published in Splash 21.  She currently maintains a studio at 16th Street Studios, Racine, Wisconsin.
Hans Habeger is an Associate Professor of Art at the College of Lake County in Grayslake, IL.  He is currently the Chair of the Art Department and oversees offerings in drawing and design foundations. He is originally from Wisconsin where he received a BFA from the University of Wisconsin Oshkosh in painting and drawing. He studied painting at Indiana University in Bloomington, IN where he earned an MFA. He has previously taught as a Lecturer at Iowa State University in Ames, IA. He has shown his work in national and regional juried shows and has participated in numerous invitational shows with George Billis Gallery New York and Los Angeles. He has had several solo and two person shows including the Robert T. Wright Community Gallery of Art in Grayslake, IL, Giertz Gallery in Champaign, IL and The Edwardsville Art Center, Edwardsville, IL. He has been a finalist in Manifest Gallery's International Drawing and Painting Annuals. His work has also been featured three times in the juried publication New American Paintings, Midwest edition. His paintings and drawings are in private and public collections including the College of Lake County in Grayslake, IL and The American Cultural Center Xian University, Xian, China.
Virtual Exhibition Coming Soon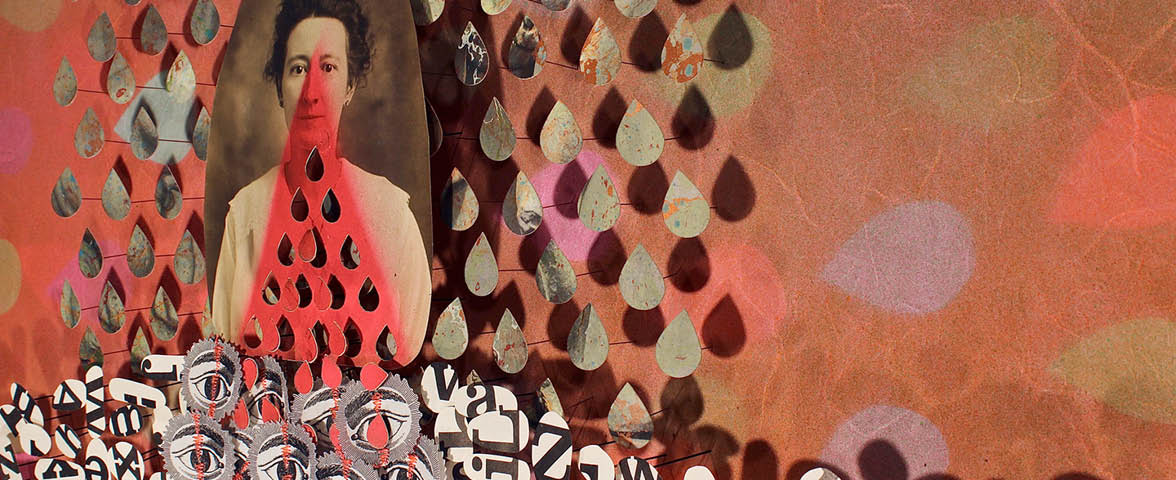 Excavation: New Work by Carey Watters 

Foundation Gallery & Virtual Exhibition  |  Oct 15-Nov 12, 2021 
Reception  Thu, Oct 21  |  4-6 PM
Carey Watter's work is mythical in nature. Insect pins and needle and thread connect age-old imagery and iconography to her personal narratives in a process that is time-consuming and labor-intensive. She dissects collected cast-off printed materials into thousands of tiny cut pieces of paper, each one a precious fragment of a lost whole. From this collected ephemera Watters conjures the feminist histories of forgotten saints and unknown women whose stories twist and turn in complex ways. Working in the quiet of her basement studio she slowly builds her paper reliefs. She translates her obsessive thoughts, desires, and feelings of marginalization into distress signals that are sent out into the world.
Virtual Exhibition Coming Soon 
 
About the Artist
Carey Watters, is associate professor of graphic design at the University of Wisconsin-Parkside in Kenosha, Wisconsin. She received her MFA from the University of Wisconsin-Madison in printmaking and book arts. Watters has been working as a professional graphic designer since receiving her BFA in graphic design from the University of Wisconsin-Milwaukee in 1999. Her paper works weave together concepts regarding feminism, historic map making, and religious and pagan symbolism. Her work is a direct result of her residencies and travels to Calabria, Basilicata, and Puglia, Italy and her research of Byzantine architecture, design, and religious reliquaries.
About Parkside Galleries
We are educationally-driven with thematically-focused, interdisciplinary exhibitions. Although we do not have the staff to actively review all exhibition submissions, we invite artists to introduce themselves by sending an email with a link to a website address. We are always on the lookout for new and interesting work, especially if it intersects with our educational mission.
Since 1968, the University of Wisconsin-Parkside has continued to build a reputation as an outstanding liberal arts institution with particularly strong fine arts programs. With The Rita Tallent Picken Center for Arts & Humanities, our state-of-the-art instructional facilities and stunning performance venues match our award-winning academic programs and provide even greater community access. Learn more about The RIta.