Originally produced by Reduced Shakespeare Company
THE COMPLETE WORKS OF WILLIAM SHAKESPEARE (abridged) [REVISED] is produced by special arrangement with Broadway Play Publishing Inc, NYC
www.broadwayplaypub.com
Director
Dylan S. Roberts '10
Scenic Designer
Jody Sekas
Costume Designer
Misti Bradford
Lighting Designer
Noah Frye*
Sound Designer
Jack Purves*
Makeup Designer
Talia Last*
Properties Master
Lynsey Gallagher*
Stage Manager
Maranda Riley*
Technical Director
Josh Christoffersen
Scenic Charge Artist
Tianna Field '20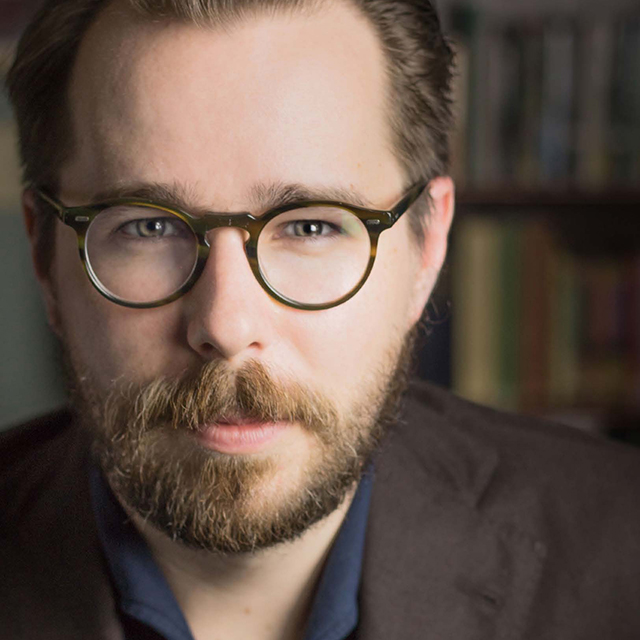 The first time I directed at Parkside was when I was a student. My junior year I served as the Assistant Director for The Foreigner, and I was also tasked with directing the understudy cast.
As part of that role, I took the understudies to Goodwill one night where we picked out each actor's costume. Later that same year I directed a short play by Eugene O'Neil called Before Breakfast. To make the set, the lead actress and I walked the underground tunnels of Parkside looking for anything we could find to dress the set, which eventually included a refrigerator from the Biology Department, a broken podium from the Math Department, old mops and so much more! These are some of my fondest memories of my time as a student.
Any theatre artist who has worked long enough in the industry will eventually be involved in a show where there are small audiences. Sometimes you are lucky enough to be a part of a show where the members of the cast outnumber the audience every night of the run. Of course, more often than not, these are the shows that you've worked the hardest on.
Now we're purposefully doing a show with no audience in the seats. How do you take a show that relies so heavily on audience interaction and translate that to a stage where there are no audience members at all? Well, I thought back on my time at Parkside, because here's the thing I didn't mention before: the audiences for those two shows were non-existent. Sure, there was some parents and some students who were required to be there, but other than that, no one. So, we decided to embrace this new normal by remembering our old normal.
That's what our version of The Complete Works…abridged is. Three actors (plus a few Bobs), working their hardest, on a limited budget, with limited resources and no live audience. It's a blast. I know you're going to love it as much as we loved working on it, and maybe you'll learn something along the way. For instance, did you know that all of Shakespeare's tragic heroines vomit everywhere when they die? So, sit back, maybe make some popcorn, turn your phone off or silent, unwrap your candy wrappers at will because, hey, you're watching this show from the comfort of your own home. The rules are what you want them to be!
Dylan Roberts '10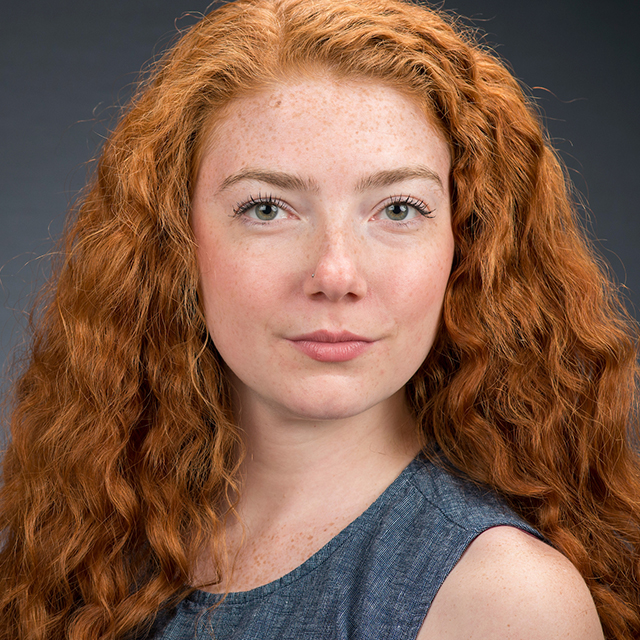 ERIN DILLON (Actor 1) is a junior this year and is an acting focused theatre artist who has gained a passion for lighting since she started at UW-Parkside. She plans to graduate in the winter of 2021 to further her theatre career. Her previous credits at UW-Parkside include Midnight and Moll Flanders (ensemble), My Barking Dog (Melinda), and The Curious Incident of the Dog in the Nigh-Time (Siobhan). She has also worked with First Stage Children's Theatre, Skylight Music Theatre, and the Southwest Shakespeare Company. She is excited to share this virtual experience with you and is very grateful to be acting again.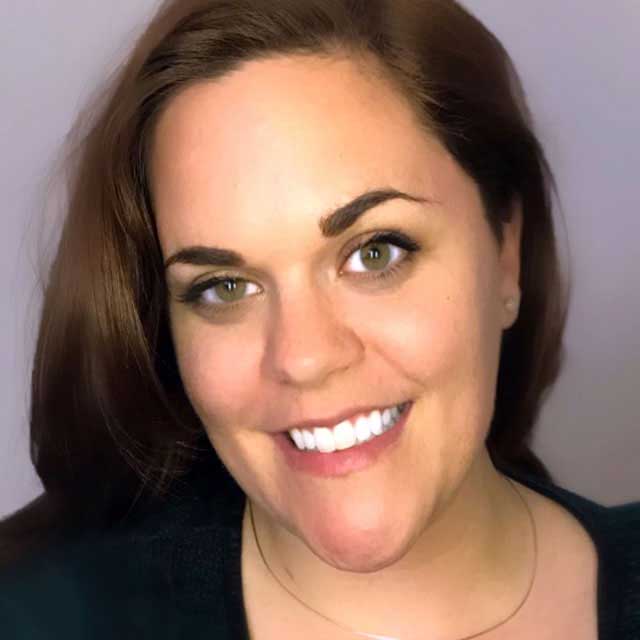 BRITTANY BOECHE '14 (Actor 2) is a proud graduate of UW-Parkside and is grateful to be invited back. Since graduating, she has regularly worked in the Milwaukee theater community, and currently holds the position of Programming Administrator with First Stage. She has worked with the Milwaukee Chamber Theater, Outskirts Theater, The Alchemist Theater, Mad Rogues, and others. Favorite roles include Joan (Sexual Perversity in Chicago), Jean (Dead Man's Cell Phone), and Sir Toby Belch (Twelfth Night), for which she received a Footlights award for Outstanding Supporting Performer in a Professional Play. Much love to her family, dear friends, Parkside mates, and husband Aric.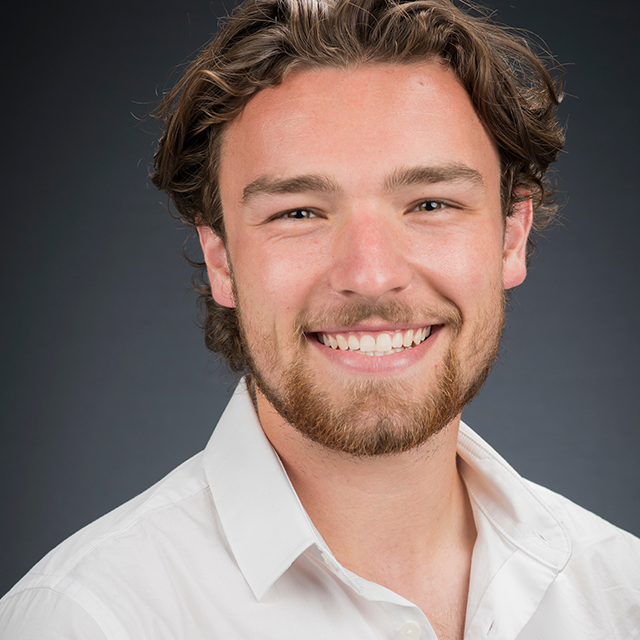 SAWYER EDWARDS (Actor 3) is currently in his fifth year at Parkside and is a double major in business management and theater arts with a performance concentration. He has appeared in One Man, Two Guvnors (audience plant) and in Zoom performances of Henry IV Part 2 (Humphrey of Gloucester, Will), A Midsummer Night's Dream (Snug), Julius Caesar (Flavius, Soldier), and Pericles, Prince of Tyre (Cleon, Pirate, Knight) this past summer with The Southwest Shakespeare Company.
Production Personnel
Assistant Stage Manager
Sarah Severson
Stage Management Faculty Advisor
Misti Bradford
Assistant Scenic Designer
Minnie Martinez
Student Technical Director
Jenny Bauer
Scenic Charge Artists
Tianna Field '20
Minnie Martinez
Master Carpenter
Taylor Ramcke
Lighting Faculty Advisor
Jake Bray
Master Electrician
Kammi Kringle
Sound Faculty Advisor
Kevin Gray
Propertiess Faculty Advisor
Jody Sekas
Hair and Makeup Faculty Advisor
Misti Bradford
Costume Lab Supervisor
Nicole Wilson
Scenic Lab Supervisor
Josh Christoffersen
Light Board Operator
Kammi Kringle
Sound Board Operator
Taylor Ramcke
Sound Mixer
Taylor Ramcke
Wardrobe Supervisor
King Hang
Marketing
Oliver J. Johnson
Program Layout
Oliver J. Johnson
Poster Design
Kim Sekas
Production Photographer
Alyssa Nepper
Department Administrative Assistants
Jared Holloway
Joe Lambin
Scenic Painting Crew
Isabella Cernuska
Maddison Crecchio
Samantha Feiler
Delaina Kuzelka
Talia Last
Kyle Aaron Racas
Ariel Santos
Live Stream Production Crew: Jenny Bauer, Jon Rocha, Elise Sparks, Grant Wagner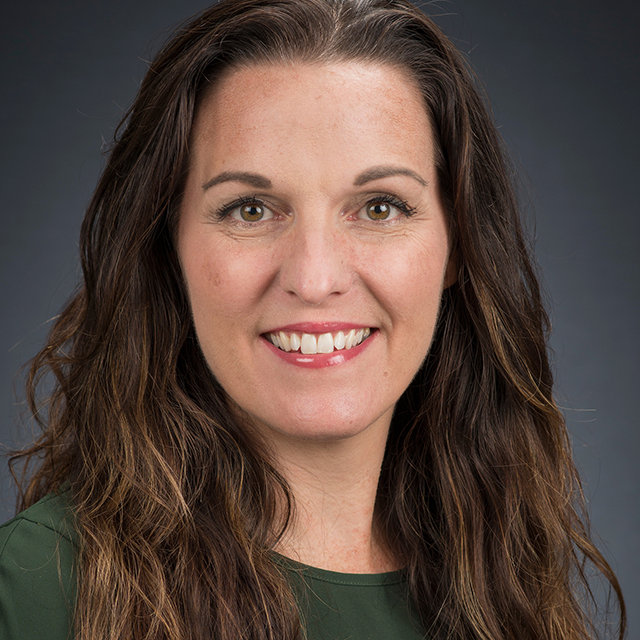 MISTI BRADFORD (Costume Designer and Educator) 
KCACTF Region 3 DTM Co-Chair, 2019-2021 USITT- Commissioner of Events and Experience, Costume Commission, 2018-2020
Misti is a professional costume designer and educator. Some of her selected design credits include: Boswell, MHK Productions- Edinburgh Fringe Festival, 2019; Happy Days, Annie Jump and the Library of Heaven (world premiere) Renaissance TheatreWorks (Milwaukee, WI), The Nerd, Milwaukee Repertory Theatre; Pride and Prejudice, Illinois Shakespeare Festival; Murder for Two, Merrimack Repertory Theatre and Milwaukee Repertory Theatre; Much Ado About Nothing and The Comedy of Errors, Door Shakespeare; two seasons of A Christmas Carol, Children's Theatre of Madison; Goosebumps the Musical (world premiere) First Stage Children Theatre; Bus Stop, Milwaukee Chamber Theatre, The Flying Dutchman, Les Misérables, Man of Lamancha, Utah Festival Opera and Musical Theatre. Five seasons as Resident Costume Designer and three seasons as Costume Crafts Supervisor and Wig Stylist with PCPA Theaterfest and has also worked several seasons as a Costume Crafts Artisan for the American Player's Theatre. Misti currently serves as the University of Wisconsin-Parkside's Theatre Arts Department Chair, Chair of the Committee on Teaching and Learning, and was selected as the campus representative for the prestigious Wisconsin Teaching Scholar program for 2020-2021. Misti has been nominated three times for the UW-Parkside Stella Gray Teaching Award and is an Associate Professor of Costume Design. Misti is a proud member of the United Scenic Artists, Local 829.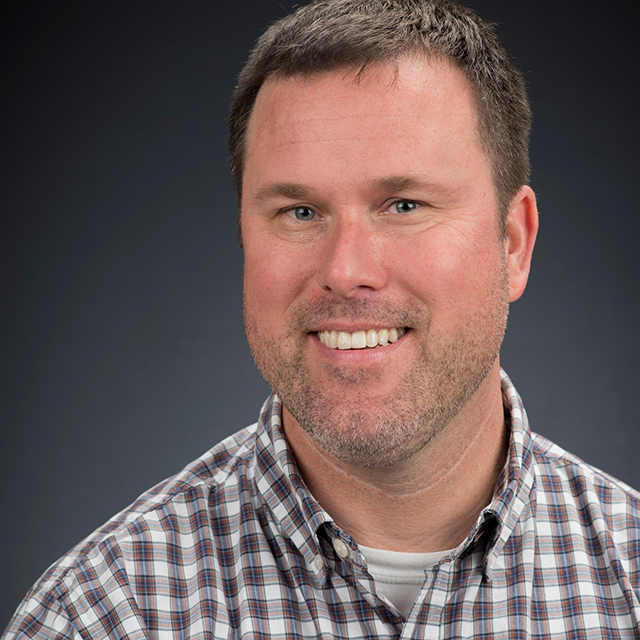 JAKE BRAY (Production Manager and Faculty Lighting Designer) has designed lighting regionally for theatre, dance, opera, and television. You may have seen his work previously at Parkside on shows including Melancholy Play, Urine Town, and The Curious Incident of the Dog In The Night Time. Other credits include resident lighting designer at PCPA in Santa Maria, California, the world premiere opera Sundance, and the Chicago premieres of Stadium Devildare and Adrift. He teaches in the areas of Lighting Design, Projection Design, Computer Aided Drafting, and Live Stream Video Production. 
JOSH CHRISTOFFERSEN (Technical Director) is very excited to be your new Technical Director for university productions at Parkside. Most recently Josh has worked as the Technical Director for the Brown University/Trinity Repertory company MFA program and a Carpenter from Trinity Repertory Company in Providence, RI. Josh has also worked multiple summers in Spring Green, WI as a carpenter at the American Player's Theatre building and sculpting scenery for their exciting outdoor production. He has also toured for multiple years both nationally and internationally as a Crew Chief and Head Carpenter for Sesame Street Live! and the World Premier Tour of Curious George, The Musical, Live! Josh earned his BFA in theatre from Emporia State University and completed an MFA in Theatrical Design at the University of Iowa. He currently lives in Kenosha, Wisconsin, with his wife and his cat, Bogart.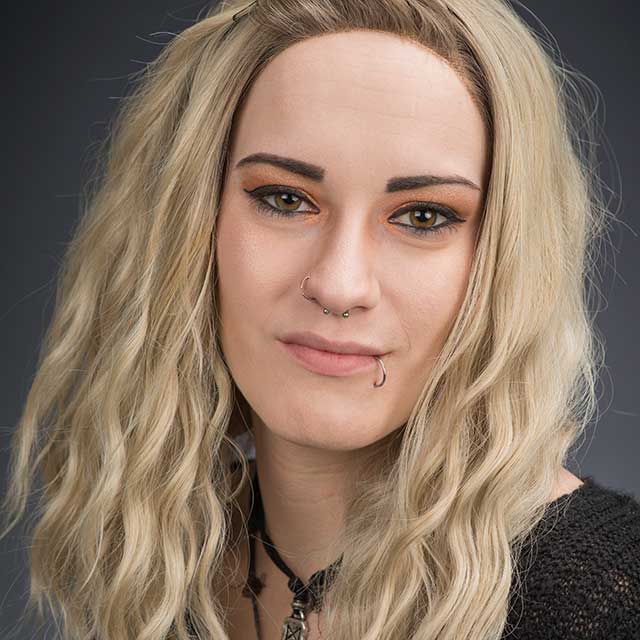 TIANNA FIELD '20 (Scenic Charge Artist) graduated from UW-Parkside in spring of 2020 after 6 years and is thrilled to see the end of this long journey. She was in the Design and Technology concentration with a focus in scenic painting and costume design, and a newfound passion for lighting. When she isn't covered in paint, she's covering newsworthy events as a Public Affairs Mass Communications Sergeant as part of the 112th MPAD in the Wisconsin Army National Guard. Previous Parkside charge artist work includes Love's Labour's Lost, on which Tianna received a Certificate of Merit from KCACTF, and several professional credits working for her old high school. Now that she has graduated, Tianna has shifted her focus to her military career and has accepted a temporary active-duty position working with AFRICOM as a Public Affairs Sergeant and will be spending the next year working in Italy and Africa. Arrivederci!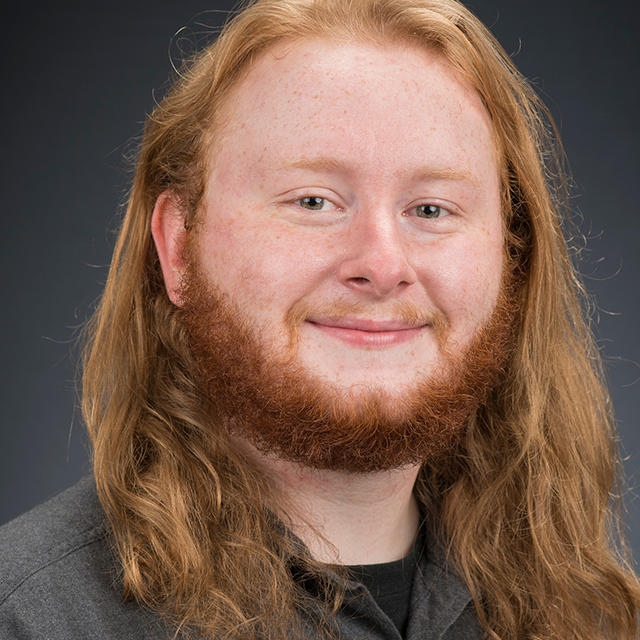 NOAH FRYE (Lighting Designer) is in his final year at Parkside, majoring in theatre arts with a concentration in design, technology, and management. His focus is in lighting but has also worked in projections, sound, and scenic. Noah was a Fireside Dinner Theatre shop assistant and is currently part of the Rita Operations team. Noah has received awards from the Kennedy Center American Collage Theatre Festival for his lighting design for Midnight and Moll Flanders, and for The Curious Incident of the Dog in the Night-Time. Noah also attended the Stagecraft Institute of Las Vegas in 2019.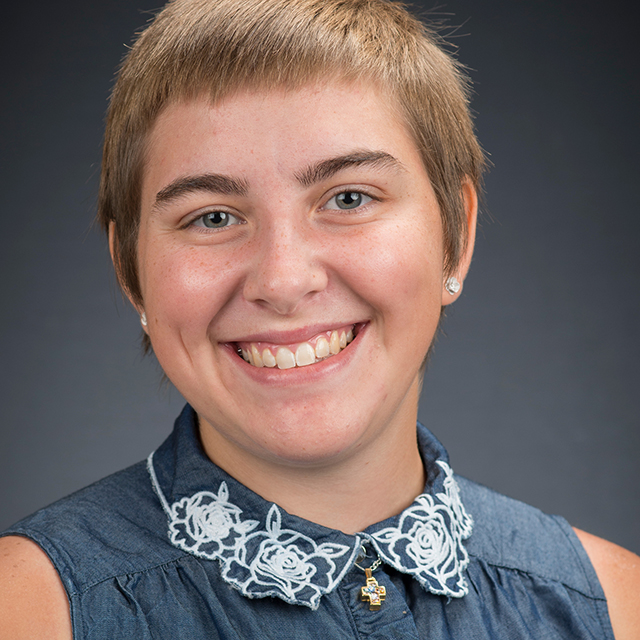 LYNSEY GALLAGHER (Properties Master) is in her junior year, having transferred last year from St. Norbert College. Since joining UW-Parkside she was involved with Romeo and Juliet (Carpenter & Scenic Artist). She helped with The Curious Incident of the Dog in the Night-Time (Carpenter) and Silent Sky (Carpenter/Electrician) at UW-Parkside, On Golden Pond (Assistant Stage Manager/Head of Props Run Crew) at the Racine Theatre Guild, worked at Six Flags Great America during Fright Fest and was involved in Love at First Fright (Electrician & Backstage Technician where she used dry ice) and The Ringmaster's Cabaret (Electrician), along with Uprising (Actress with use of stage combat). She also worked in Rocklusions (Backstage Technician) for two years at Six Flags. In 2020 she was also a Shop Assistant for Fireside and was a part of the Load-In Crew for Guys and Dolls. Recently she also became a UW-Parkside Scene Shop Assistant.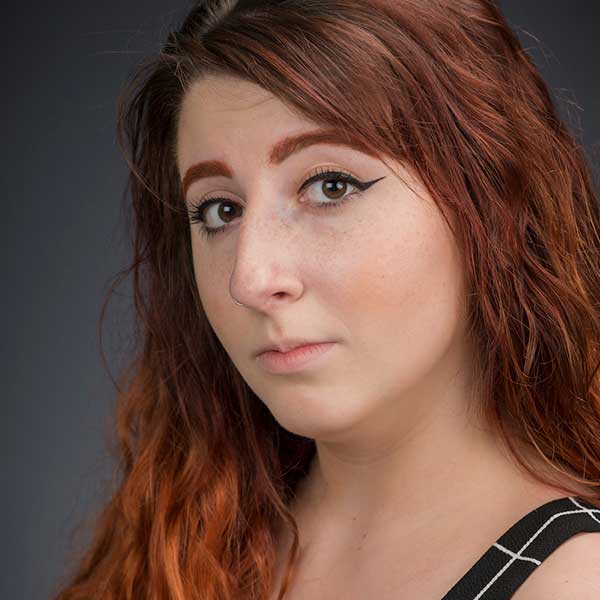 TALIA LAST (Makeup Designer) is a senior at UW-Parkside with a concentration in performance. Recent credits include Chiffon in the Lakeside Players production of Little Shop of Horrors, Anne-Marie in Parkside's FreshINK staged reading of A Doll's House: Part II, and Ensemble in the Three Brother's Theatre production of Sally Has Something to Say.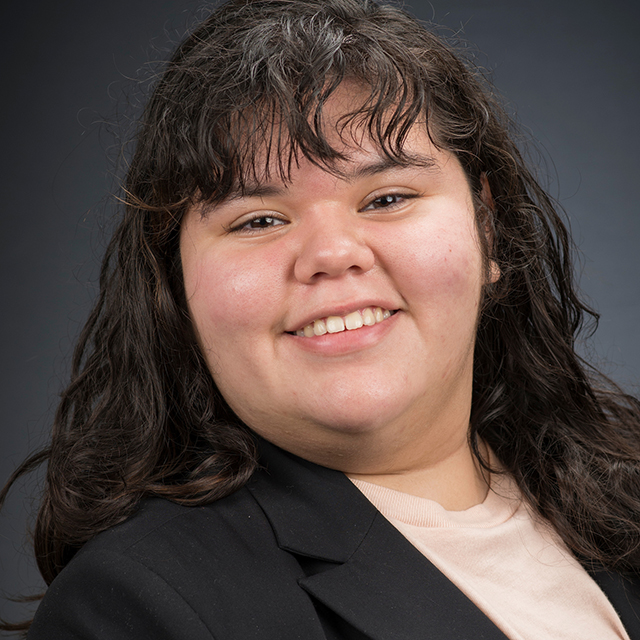 MINNIE MARTINEZ (Assistant Scenic Designer) is in her senior year at Parkside. Credits include The Curious Incident of the Dog in the Night-Time (Prop Master), The Addams Family (Assistant Scenic Designer), Oedipus Rex (Assistant Scenic Designer), and Play On! (Scenic Designer). She has won the Dons Childs Stagecraft Institute Award and DTM Legacy Award from KCACTF Region III for an unrealized scenic design of The Trojan Women.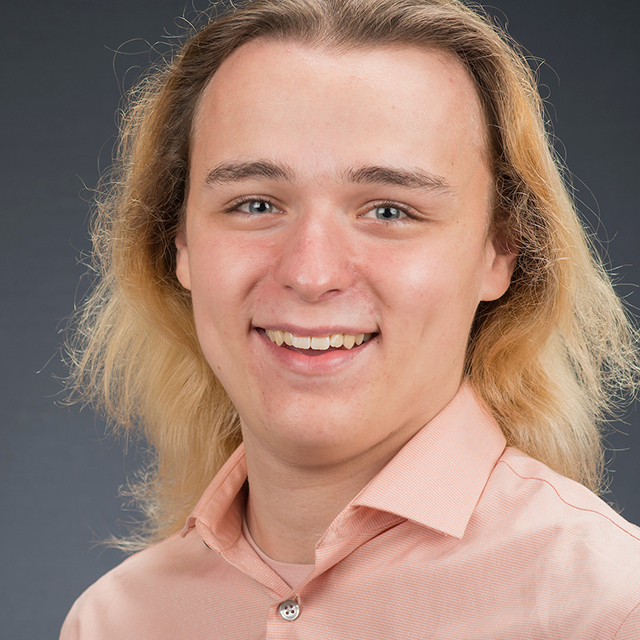 JACK PURVES (Sound Designer) is in his senior year at Parkside studying theatre arts design and technology with a focus on sound design. He also works on campus assisting with Rita Operations and live streaming events. Credits include a digital performance of Macbeth (Sound Designer), Urinetown (Sound Board Operator), and The Curious Incident of the Dog in the Night-Time (Assistant Sound Designer).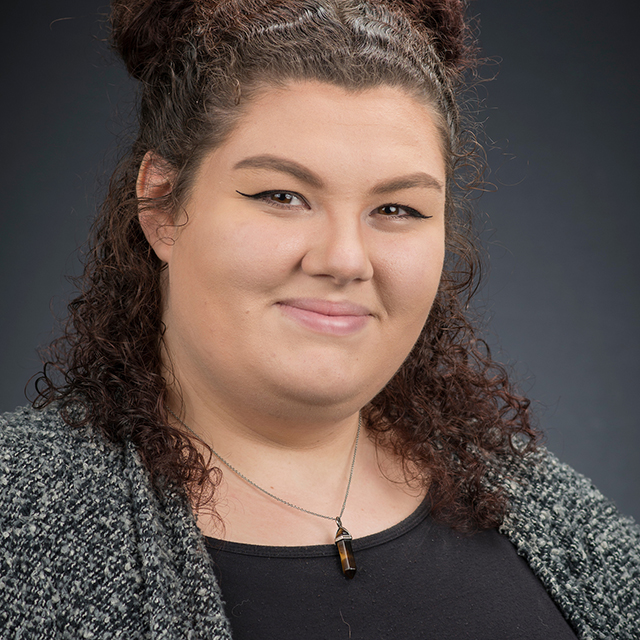 MARANDA RILEY (Stage Manager) is a senior here at UW-Parkside. She is on her last semester and will be graduating with her B.A. in theatre arts. She has worked on various productions at UW-Parkside, and College of Lake County as a Stage Manager and an Assistant Stage Manager. Credits include Stage Manager for The Complete Works of William Shakespeare (abridged) and Assistant Stage Manager for Midnight and Moll Flanders  and Love's Labour's Lost, as well as Stage Manager at CLC for A Midsummer Night's Dream, Street Scene, and Every Man.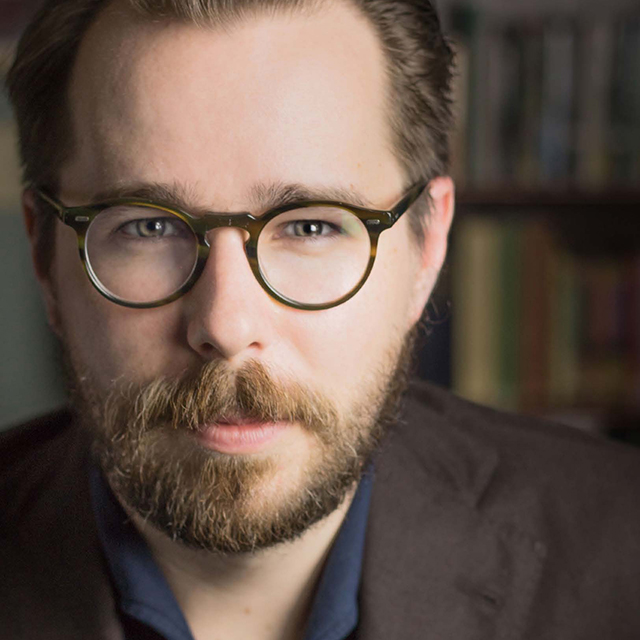 DYLAN S. ROBERTS '10 (Director) is an independent actor and director living in Chicago. A company member with Midsommer Flight since 2013, he most recently directed Twelfth Night and played Antonio in The Tempest in 2019. Additionally, he directed Twelfth Night in 2017 and has assisted directed numerous productions. During the run of Twelfth Night, the show was one of the top 10 reviewed shows in Chicago. Other recent directing credits include Love's Labour's Lost with Invictus Theatre Co. and Private Lives by Noel Coward, with Metropolis Performing Arts Center. Dylan also past worked with Metropolis on A Christmas Carol for three years. He is also is the Co-Founder of the Framework Theatre Collective. With the Framework Dylan has adapted King Lear as a radio play, The Marriage Proposal: A One Act in Three Acts by Anton Chekhov, Twelfth Night (Two Weeks), and a modern retelling of Antigone, which he also directed. Dylan proudly graduated with a degree in directing and theatre arts from the University of Wisconsin-Parkside. A debonair menswear enthusiast, he can usually be found with a glass of single malt in his hand. Dylan sends all his love to his wife, Amy, and his son.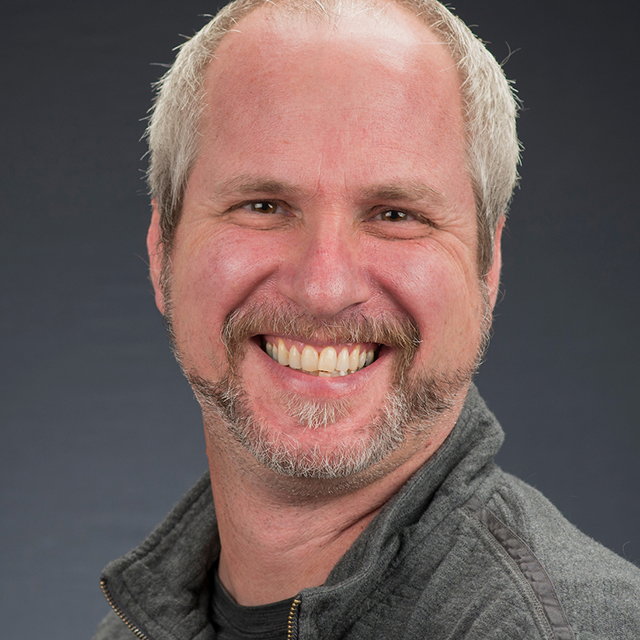 JODY SEKAS (Set Designer) is a professor and a freelance designer, and has worked for such venues as the Oregon Shakespeare Festival, First Stage Children's Theatre, Door Shakespeare, Milwaukee Chamber Theatre, Renaissance Theaterworks, Dell'Arte International, Rochester Civic Theatre, Omaha Theatre Company for Young People, The Western Stage, and on several independent films. He has taught Scenography in the Theatre, Film, & Dance Department at Humboldt State University in northern California; Scenic/Lighting Design & Technology at UW-Eau Claire, and for four years was the resident scenic & lighting designer for the Sioux Falls Playhouse in South Dakota. He is now in his ninth year at UW-Parkside, and is Associate Professor of Scenic Design & Technology and a core professor in the Digital Design & Fabrication program.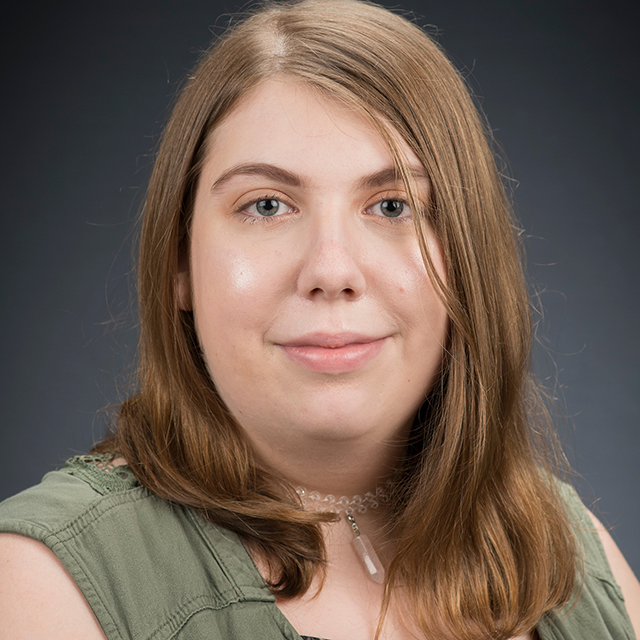 SARAH SEVERSON (Assistant Stage Manager) is a senior at UW-Parkside as a theater arts major. This will be her second to last show, as this is her last semester at Parkside. Sarah has been in previous shows before such as Urinetown and Love's Labour's Lost.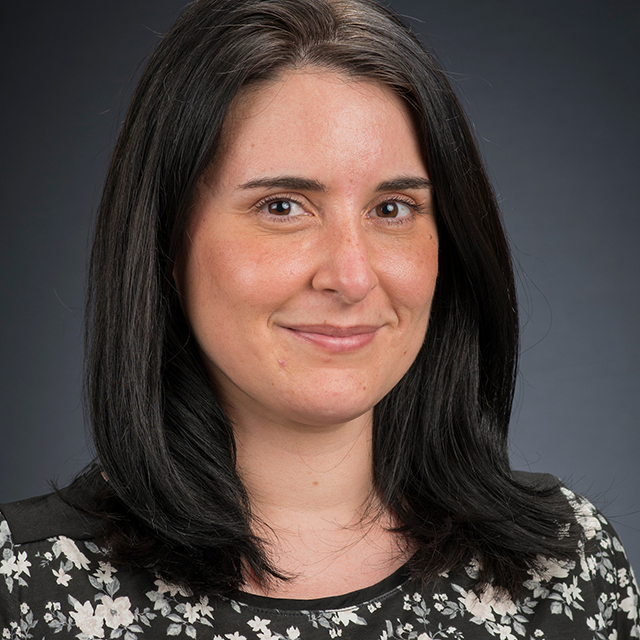 NICOLE WILSON (Costume Lab Supervisor) graduated with her BFA in costume technology from Emerson College in 2010. Since then she has worked for such companies as Williamstown Theatre Festival, A.R.T. at Harvard, and The Goodman Theatre. As well as being trained in draping, patternmaking, and the construction of theatrical costumes, Nicole has produced professional sports mascots for the NBA, NFL, NHL, and MLB.
Jeff Zellmer, Brittany Boeche, Tremper High School, Bradford High School Theatre, and Racine Theatre Guild
THEATRE ARTS SUPPORTORS

The College of Arts and Humanities with the UW-Parkside Foundation gratefully acknowledges the following individuals for their investment in the Theatre Arts Department and students.
Producing Sponsors
Julie Anding & Lisa Kornetsky*
Amy Bigna*
Dr. Donald A. Cress*
Patricia Petretti*
$1,000+
Lisa & Mike Humke*
Shirley Warter*
$500-$999
William Dienhart
Lesley Heins Walker & Peter O'Keefe
$250-$499
Susan M. Cable, D.D.S., '81
Debra Karp & Stephen Smiley
David R. Koss '06
Merlin Ramaker
Jody and Kim Sekas
Jeff & Lynn Skatrud

You can enhance Theatre Arts Education.
In the same way that mounting a play requires a team, funding it is likewise a team effort. To produce our amazing shows, we rely on a combination of sources—ticket sales, the University, and private funding.
Play a part in advancing the student experience through your one-time or recurring contribution to the Dr. Donald A. Cress Theatre Production Enhancement Fund.
Donations listed were received Jul 1, 2019-Sep 30, 2020. For omissions or changes to this donor list, please contact development@uwp.edu
This production is entered in the Kennedy Center American College Theater Festival (KCACTF). UW-Parkside is very active in the Region 3, the largest region of the Kennedy CenterAmerican College Theatre Festival
We regularly accrue a significant number of Merit Awards (in Design, Direction, and Tech) as well as Acting Awards, including what we consider to be the highest accolade, The Ensemble Acting Award. At festival, our students compete and succeed. 
About UW-Parkside
Since 1968, the University of Wisconsin-Parkside has continued to build a reputation as an outstanding liberal arts institution with particularly strong fine arts programs. With The Rita Tallent Picken Center for Arts & Humanities, our state-of-the-art instructional facilities and stunning performance venues match our award-winning academic programs and provide even greater community access. UW-Parkside offers a wide variety of undergraduate and graduate degree programs, as well as specialized online programs. Each year, more than 100 College of Lake County graduates transfer to UW-Parkside to pursue a four-year degree. The award-winning Theatre Arts program is a popular destination for transfer students.