Scenic Designer
Jody Sekas
Assistant Director
Emma Foley*
Costume Designer
Misti Bradford
Lighting Designer
Jessica Baker*
Sound Designer
Kevin Gray
Make up Designer
Hailey Schowalter*
Properties Master
Bianca Gonzalez*
Technical Director
Josh Christoffersen
Fight Choreographer
Christopher Elst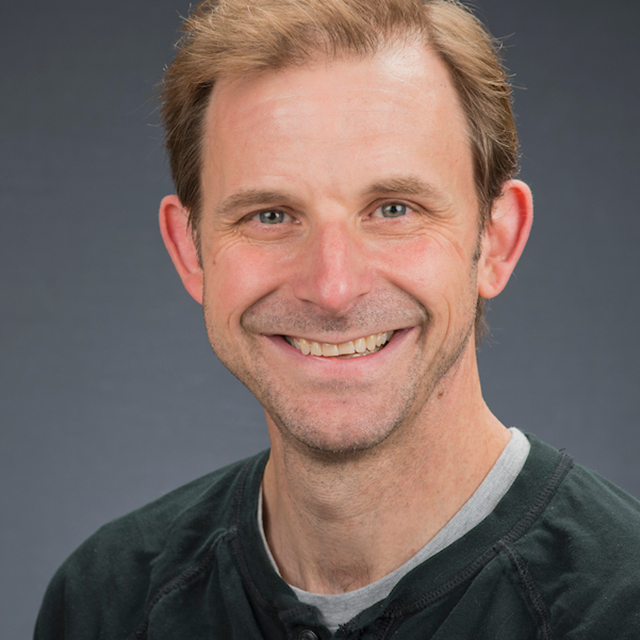 The years surrounding the probable writing and first performance of William Shakespeare's Romeo & Juliet (1594-1596) were marked by intolerance and upheaval. The eruption of the Nine Years' War in Ireland, an assassination attempt on Queen Elizabeth, the public hanging, drawing, and quartering of Catholic martyr Robert Southwell, and a Spanish raid that would see the burning of Penzance and Mousehole in Cornwall are only a small sampling of the mayhem the English monarchy experienced during a tumultuous decade. It should therefore come as no surprise that, into this disorder, Shakespeare introduces his famous "star-crossed lovers."
Because the play is over four hundred years old and is required reading for nearly every high school student in the United States, we all know what happens next. In accordance, we dutifully hunch our shoulders, set our jaws, and grimly make our way through the play as in a funeral procession, relieved when the last page is turned or the actors finally return to the stage to take their final bows. It is after all a tragedy, is it not? Yet this could not be further from the truth. The first three acts (or for the purposes of this production the first half) are a comedy, with rude jokes, exciting sword play, and even a bit of slapstick. These are vibrant, intelligent, funny, and relatable young people. It is only when it becomes apparent that the adults have abdicated their responsibilities and that their children are left to their own devices that tragedy can flourish. Intolerance is a learned behavior and though both Romeo and Juliet choose to abandon the teachings of their parents and kinsmen, hatred runs deep and always exacts a steep payment.  It is a lesson we continue to revisit and relearn.
There is one more element of upheaval that appears in the original text which now seems painfully relevant:  plague. The city of Mantua (where Romeo has been exiled) falls under quarantine due to an outbreak of the plague, and Friar Lawrence's crucial letter to Romeo never arrives. With the rise of COVID-19 cases last spring, and the concurrent shutting down of colleges and universities throughout the world, our production of Romeo & Juliet was halted while the world scrambled to adjust to the new realities this 21st century plague imposed upon us all. The Theatre is no stranger to closing its doors to plague. Shakespeare's own Globe was forced to close in 1593, 1603, 1608 and again in 2020. But Theatre abides, theatre adapts, and doors that are closed will open again. Nearly 7 months after our mainstage went dark, and with a great many adjustments, including strict safety protocols, Parkside Theatre Arts is able to livestream our production of Romeo & Juliet. We are grateful that you have joined us and look forward to the day when we can once again sit together in a darkened theatre and watch a show.
Thanks for coming to play with us.
Brian Gill
Romeo and Juliet
Romeo
Kyle Aaron Racas
Juliet
Delaina Kuzelka
Nurse 
Ariana Gibeault
Friar Lawrence 
Jeff Brain
Mercutio
Ben Compton
Benvolio
King Hang
Tybalt
Alex Gray
Capulet
Dylan Thomas
Lady Capulet
Maddison Crecchio
Paris
Shamoon Mian
Escalus/Apothecary
Jon Rocha
Gregory/Reveler
Samantha Feiler
Samson
Garrett Allen
Abraham/Reveler
Olivia Springfield
Balthazar/Reveler
Jennifer Hinojosa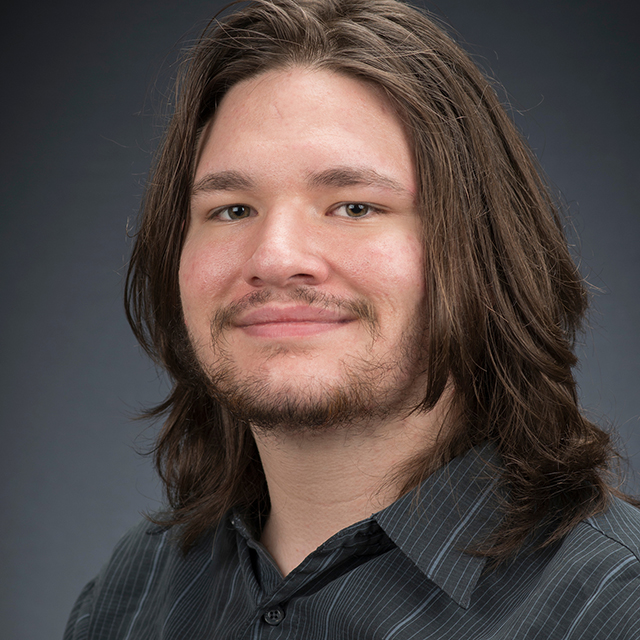 GARRETT ALLEN (Samson) is a junior at UW-Parkside and is an acting focus theater arts major. He has worked on previous Parkside shows before, such as War of the Worlds during his freshman year.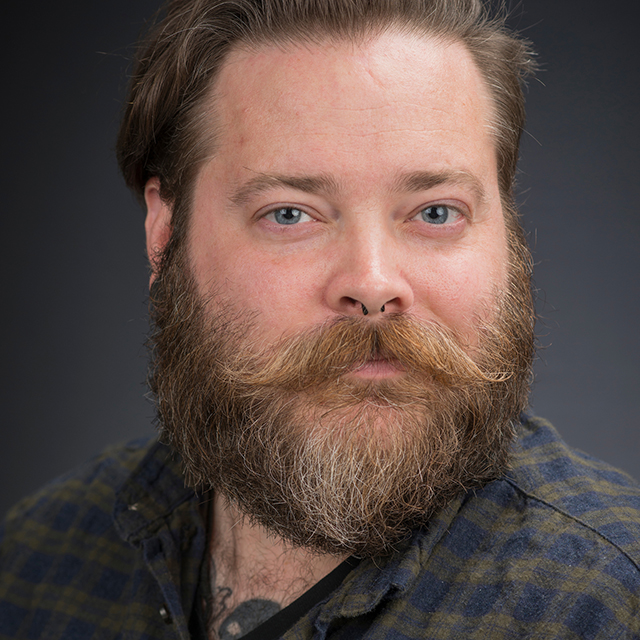 JEFF BRAIN '20 (Friar Lawrence) of Chicago is a recent graduate of the University of Wisconsin-Parkside, where he earned a BA in Theatre Arts. His other Shakespearean credits include The Winter's Tale (Polixenes), Love's Labour's Lost  (Longaville),  A Midsummer Night's Dream (Bottom), Twelfth Night  (Sir Toby Belch), and The Tempest  (Sebastian). He has also recently enjoyed production roles in theatrical carpentry, props building, and mask making.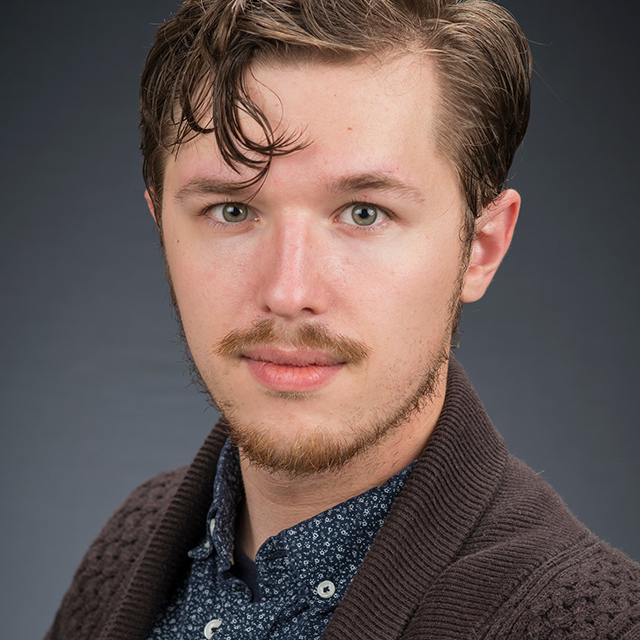 BEN COMPTON (Mercutio) is a theatre arts major going into his final year with the UW-Parkside theatre company! He loves Shakespeare and his credits include a series of Zoom readings: A Midsummer Night's Dream (Bottom), Macbeth (Malcolm), and Twelfth Night (Sir Toby). Theatre credits include Titus (Chiron) with the Fleeing Artists Theatre, and A Midsummer Night's Dream (Puck) for which he received an Irene Ryan Nomination at the College of Lake County.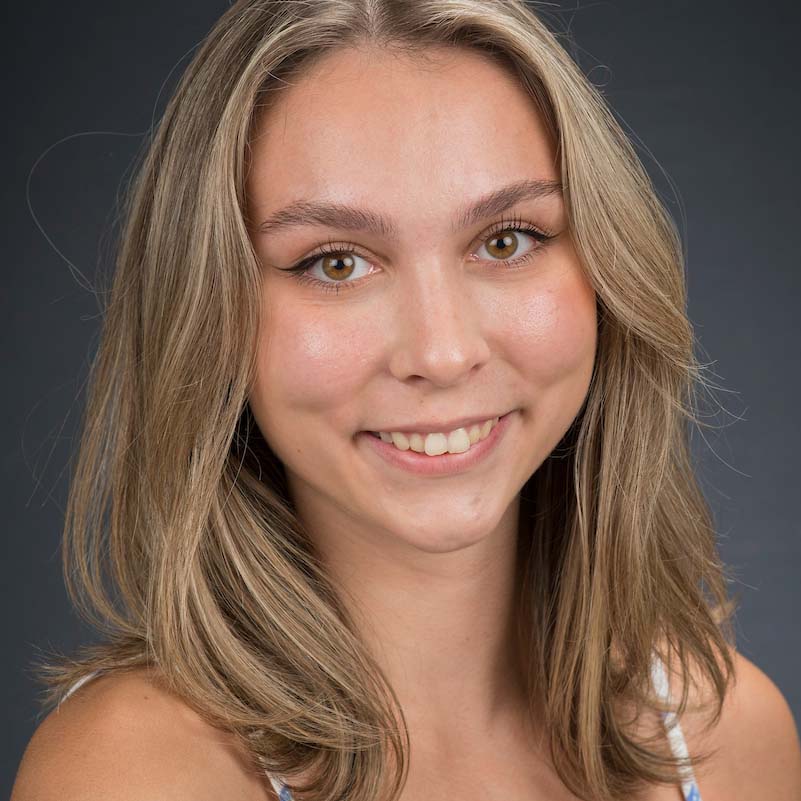 MADDISON CRECCHIO (Lady Capulet) is a senior at UW-Parkside studying theatre arts with a focus in performance. Her acting credits include a staged reading of Hope and Gravity (Jill) at Parkside and The Wedding Duet (Bride), A Doll's House (Nora), and Oedipus (Chorus) all at the College of Lake County.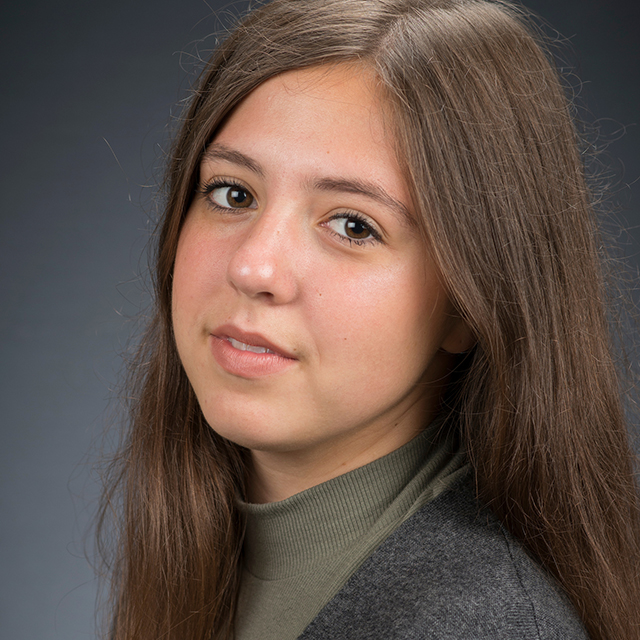 SAMANTHA FEILER (Gregory/Reveler) is a senior at the University of Wisconsin-Parkside and is pursuing a theatre arts degree with concentrations in both acting and stage management. Her past acting credits at UW-Parkside include Little Sally in Urinetown, Margaret Levitt in Silent Sky, Panacea in A Funny Thing Happened on the Way to the Forum. Her stage management credits include productions with Milwaukee Chamber Theatre and Renaissance Theatreworks.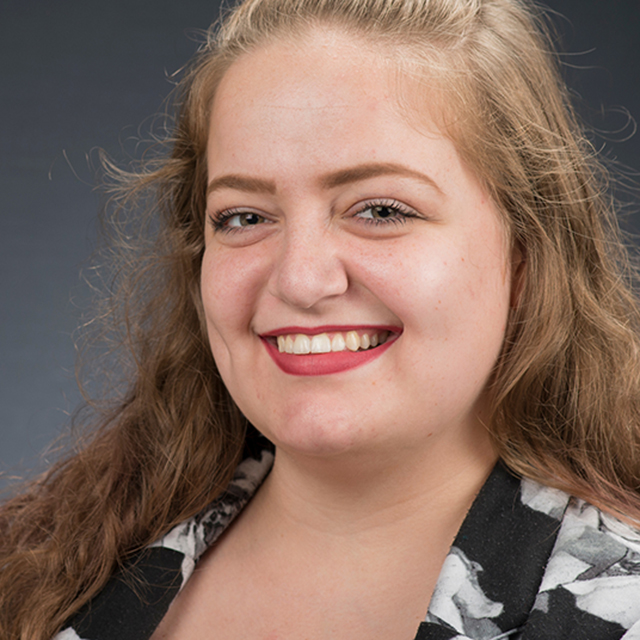 ARIANA GIBEAULT (Nurse) is a senior at UW-Parkside, and is very excited to be working on this production of Romeo and Juliet. Her recent (virtual) credits include Henry IV part 2 (Fang, Harcourt, Messenger), A Midsummer Night's Dream (Mustardseed), Julius Caesar (Cinna, Messenger, Servant), and Pericles (Lychordia, Philemon, Lord 2, Knight 2) with Southwest Shakespeare Company's Virtual Classics Live Series, A Winter's Tale (Perdita, Emilia, and Mariner) with Fleeing Artists theatre. Ariana gives her love to her fellow cast members, and everyone else who worked to create this wonderful show!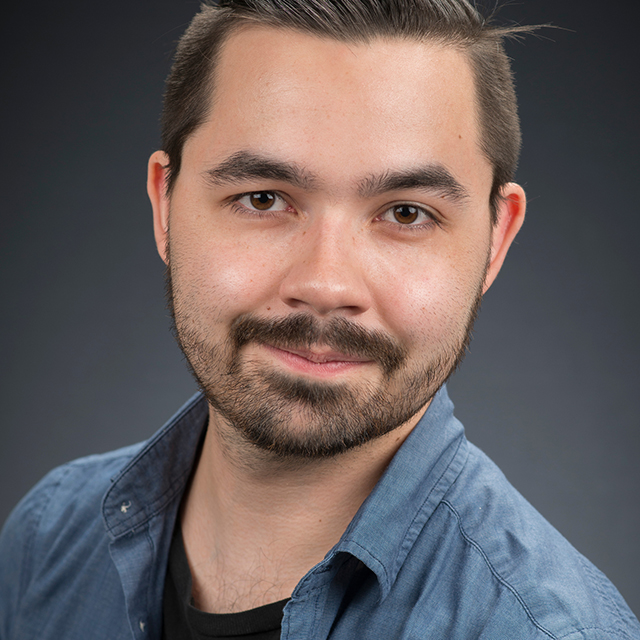 ALEXANDER GRAY (Tybalt) is in his final year at Parkside majoring in psychology and theatre arts with concentrations in both performance and stage management. UW-Parkside credits include Love's Labour's Lost (Dumaine), Midnight and Moll Flanders (Elder Son), and The Curious Incident of the Dog in the Night-Time (u/s Voice 3, Ensemble (Performed)). He was also seen in the Summer Shakes zoom performances of Macbeth (Witch 2), Twelfth Night (Sir Andrew), and A Midsummer Night's Dream (Oberon, Theseus).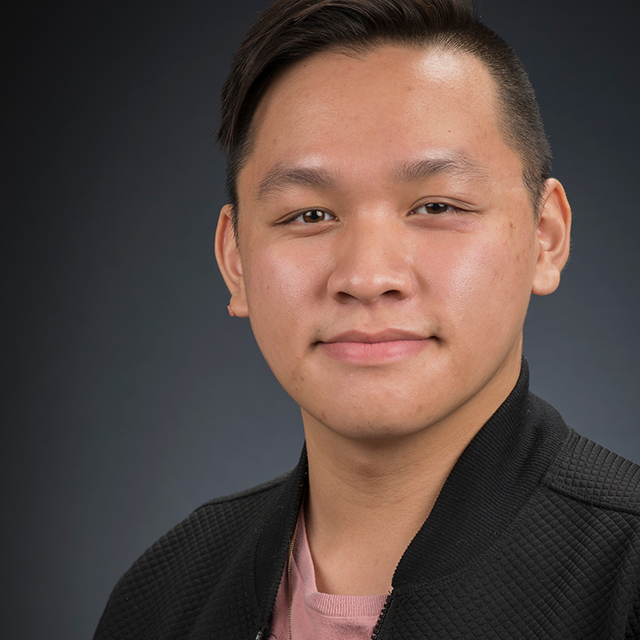 KING HANG (Benvolio) is in his fourth and final year at Parkside. He is excited to perform the Bard's work on stage with his peers. Previous show credits include zoom performances of Pericles, A Midsummer Night's Dream, Macbeth, and Twelfth Night. Parkside credits also include Urinetown: The Musical (Bobby Strong) and Midnight and Mollflanders (Robin/Ensemble). King is also the Wardrobe Supervisor for The Complete Works of Shakespeare: Abridged. King hopes you enjoy the virtual productions.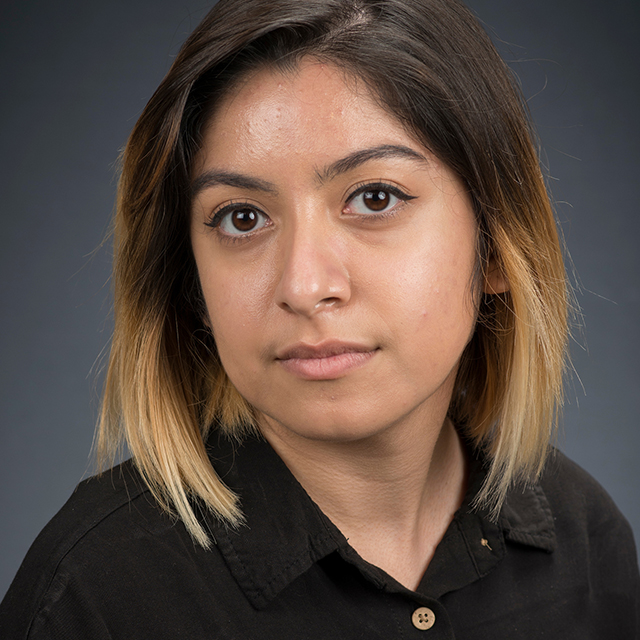 JENNIFER HINOJOSA (Balthasar/Reveler) from Waukegan, Illinois is in her final year at UW-Parkside! Other credits include Water by the Spoonful (Haikumom), Taking the Stairs (The Woman), and Oedipus Rex (Chorus).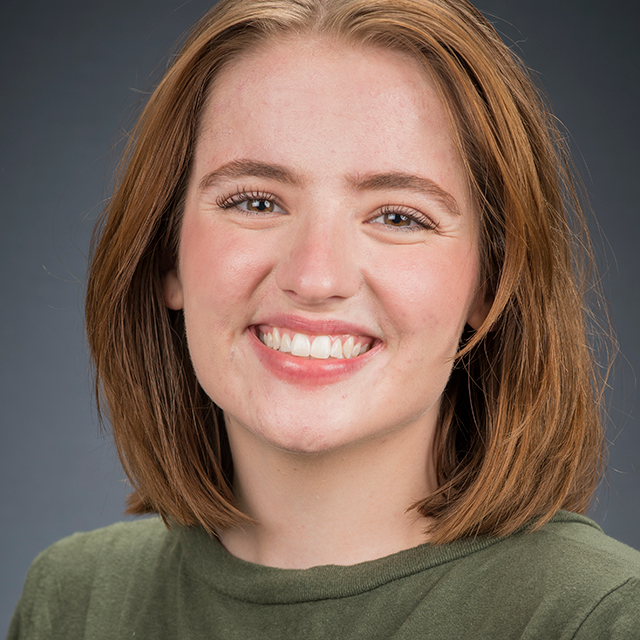 DELAINA KUZELKA (Juliet) is a sophomore majoring in theatre arts at the University of Wisconsin-Parkside. Delaina has been involved in theatre around the Kenosha area for the past eight years. Her favorite productions include The Lakeside Players productions of RENT (deck crew) and To Kill a Mockingbird (Scout Finch), KUSD's The Spitfire Grill (Percy Talbott), The Lion in Winter (Eleanor), Ghost the Musical (Molly), Proof (Catherine) and Parkside's Silent Sky (Williamina).  She hopes you enjoy the show!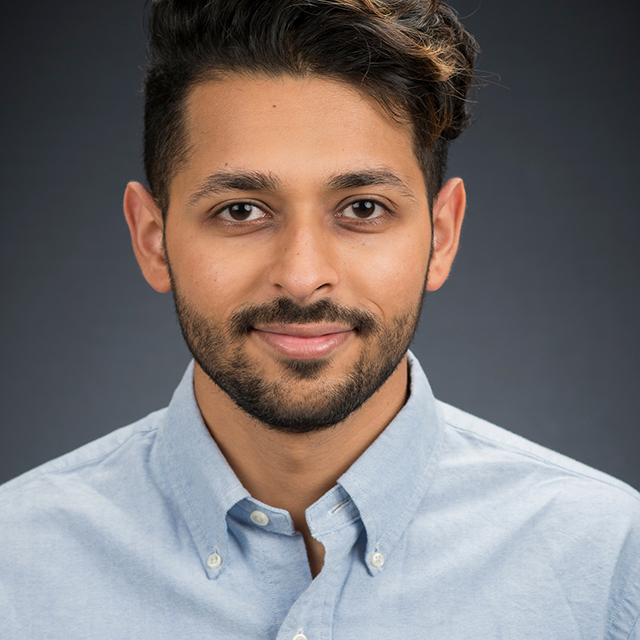 SHAMOON MIAN (Paris) is a senior with a double major in biology and theatre arts with a concentration in performance. Acting Credits here include FreshInk: Marjorie Prime. Main stage Productions: Midnight and Moll Flanders, and Love Labour's Lost. Shamoon is from Kenosha and went to Indian Trail High School.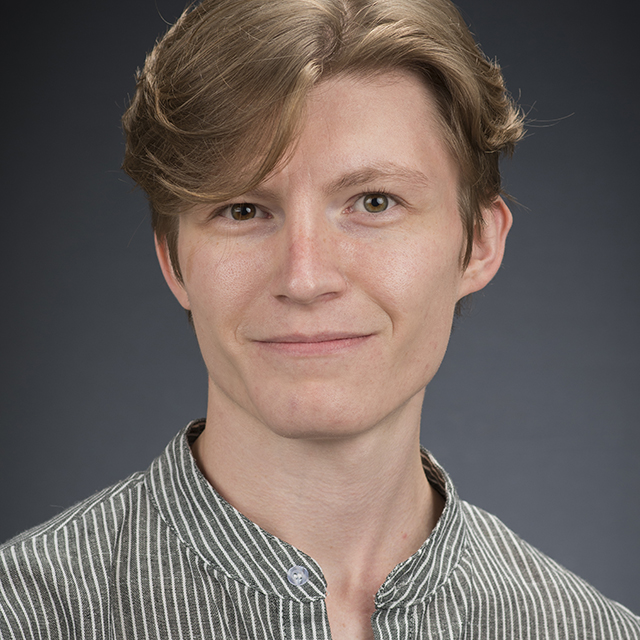 KYLE AARON RACAS (Romeo) is in his fifth and final year at Parkside working towards a theatre arts major with a focus in performance, as well as a graphic design minor. Kyle has been seen on Parkside's main stages in The Curious Incident of the Dog in the Nighttime (Ensemble; Christopher u/s (Performed)), Love's Labour's Lost (Berowne), Midnight and Moll Flanders (Jemmy; Ensemble), War of the Worlds: the Radio Play (Stranger; Ensemble), Eurydice (Orpheus), Angels in America (Joe u/s), Don Juan (Don Carlos), A Funny Thing Happened on the Way to the Forum (The Geminae), and A Streetcar Named Desire (A Young Collector, Ensemble, Steve U/S).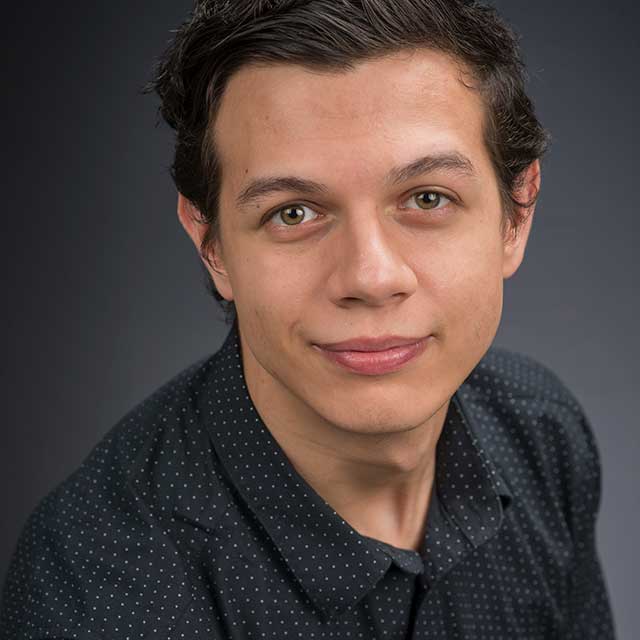 JONATHAN ROCHA (Escalus/Apothecary) of Waukegan is a senior at UW-Parkside majoring in theatre arts with a directing concentration. He is also a proud transfer student from the College of Lake County. Some of his previous acting credits include Voice 2 in The Curious Incident of the Dog in the Nighttime, Lurch in The Addams Family Musical, Kreon in Oedipus Rex. 
OLIVIA SPRINGSTEEN (Abraham/Reveler) is a junior at the University of Wisconsin-Parkside and is simply over the blessed crescent moon to be back with her colleagues, continuing to bring theatre to the masses in 2020. Olivia has appeared in UW-Parkside's production of Urinetown (2018), and the staged reading of A Doll's House Part 2 last fall. "We hope you enjoy the show! From our home to yours."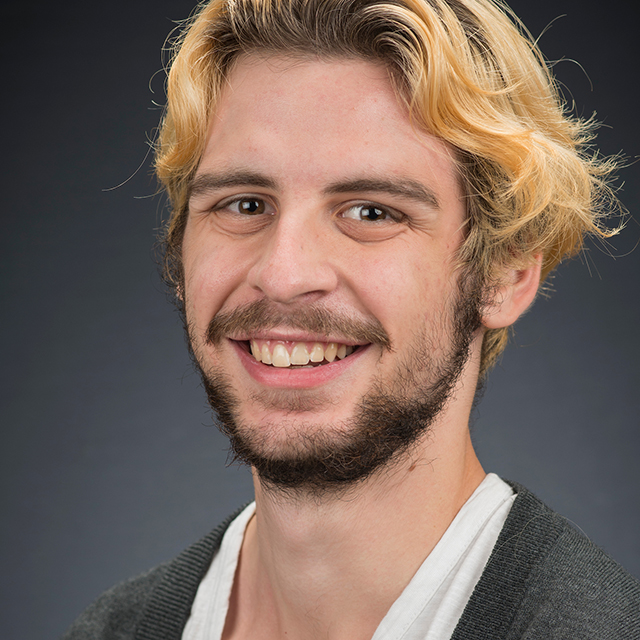 DYLAN THOMAS (Capulet) is a senior theatre arts major at the University of Wisconsin-Parkside. Past performances include Ed Boone in The Curious Incident of the Dog in the Nighttime at UW Parkside, as well as Leader of Chorus in Oedipus Rex, Torvald Helmer in A Doll's House, and the Emcee in Cabaret all at the College of Lake County. 
Production Personnel
Assistant Stage Managers
Starlyn Howard
Abby Kubik
Stage Management Faculty Advisor
Misti Bradford
Assistant Scenic Designer
Minnie Martinez
Student Technical Director
Jenny Bauer
Scenic Charge Artist
Minnie Martinez
Master Carpenter
Taylor Ramcke
Lighting Faculty Advisor
Jake Bray
Master Electrician
Jenny Bauer
Sound Faculty Advisor
Kevin Gray
Assistant Sound Designer
Hans Pfrang
Props Faculty Advisor
Jody Sekas
Choreographer
Samantha Feiler
Fight Captain
Samantha Feiler
Hair and Makeup Faculty Advisor
Misti Bradford
Assistant Costume Designer
Mya Figeroa
Costume Lab Supervisor
Nicole Wilson
Scenic Lab Supervisor
Josh Christoffersen
Light Board Operator
Jenny Bauer
Sound Board Operator
Aiden Johnson
Mixer
Aiden Johnson
Wardrobe Supervisor
Nicole Wilson
Marketing
Oliver J. Johnson
Program Layout
Oliver J. Johnson
Poster Design
Kim Sekas
Production Photographer
Alyssa Nepper
Department Administrative Assistants
Jared Holloway
Joe Lambin
Edson Melendez
Scenic Painting Crew
Isabella Cernuska
Maddison Crecchio
Samantha Feiler
Delaina Kuzelka
Talia Last
Kyle Aaron Racas
Ariel Santos
Live Stream Production Crew: Noah Frye, Lynsey Gallagher, Mitchel Johnson, Sadie Vanderwall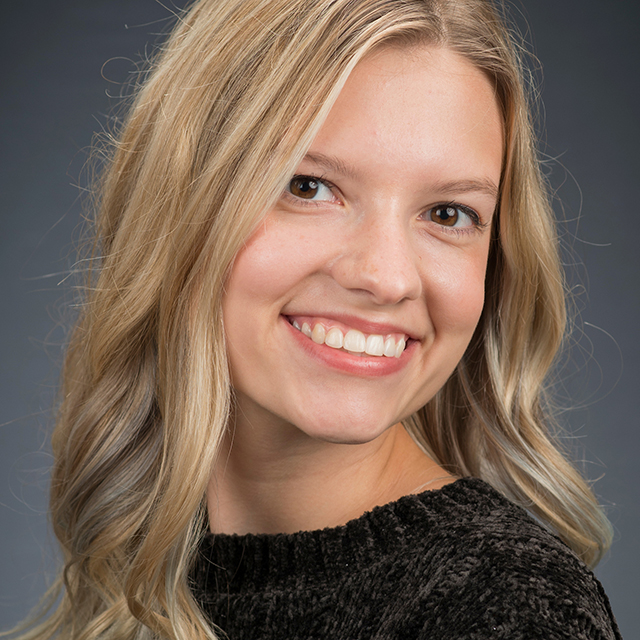 JESSICA BAKER (Lighting Designer) is in her fifth year at the University of Wisconsin-Parkside as a theatre arts major and geoscience major. Her first lighting design, The War of the Worlds, won her the KCACTF 2019 Region 3 Theatrical Design Recipient. She has been an electrician several times at UW Parkside and the Fireside Dinner Theatre. Summer of 2019 she was an intern at The Great River Shakespeare Festival and summer of 2020 she received a research grant from the Geoscience Department to do lab work. She hopes to continue to grow in both areas of theatre and geoscience.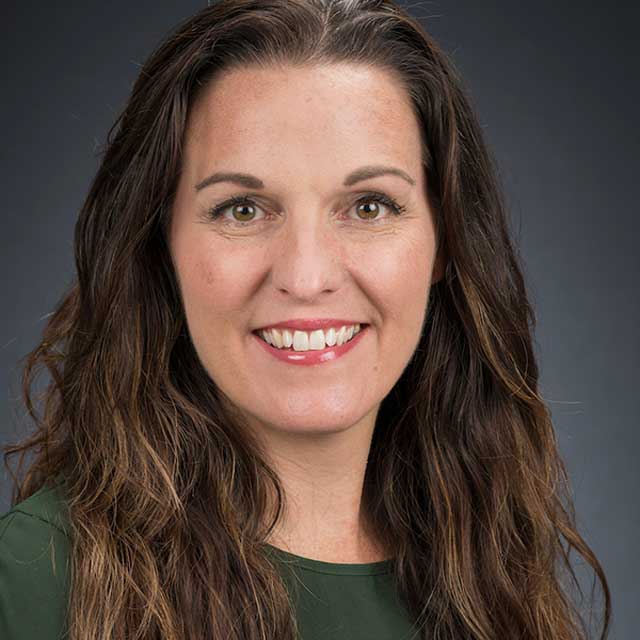 MISTI BRADFORD (Costume Designer and Educator) 
KCACTF Region 3 DTM Co-Chair, 2019-2021 USITT- Commissioner of Events and Experience, Costume Commission, 2018-2020
Misti is a professional costume designer and educator. Some of her selected design credits include: Boswell, MHK Productions- Edinburgh Fringe Festival, 2019; Happy Days, Annie Jump and the Library of Heaven (world premiere) Renaissance TheatreWorks (Milwaukee, WI), The Nerd, Milwaukee Repertory Theatre; Pride and Prejudice, Illinois Shakespeare Festival; Murder for Two, Merrimack Repertory Theatre and Milwaukee Repertory Theatre; Much Ado About Nothing and The Comedy of Errors, Door Shakespeare; two seasons of A Christmas Carol, Children's Theatre of Madison; Goosebumps the Musical (world premiere) First Stage Children Theatre; Bus Stop, Milwaukee Chamber Theatre, The Flying Dutchman, Les Misérables, Man of Lamancha, Utah Festival Opera and Musical Theatre. Five seasons as Resident Costume Designer and three seasons as Costume Crafts Supervisor and Wig Stylist with PCPA Theaterfest and has also worked several seasons as a Costume Crafts Artisan for the American Player's Theatre. Misti currently severs as the University of Wisconsin Parkside's Theatre Arts Department Chair, Chair of the Committee on Teaching and Learning, and was selected as the campus representative for the prestigious Wisconsin Teaching Scholar program for 2020-2021. Misti has been nominated three times for the UW-Parkside Stella Gray Teaching Award and is an Associate Professor of Costume Design. Misti is a proud member of the United Scenic Artists, Local 829.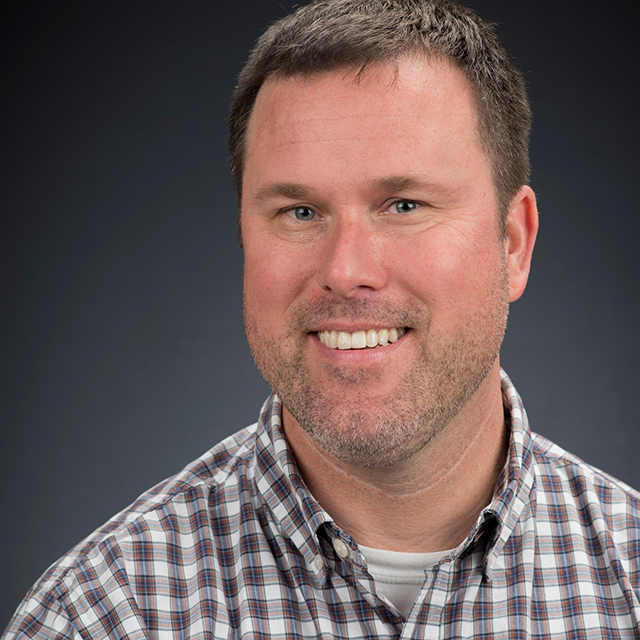 JAKE BRAY (Production Manager and Faculty Lighting Designer) has designed lighting regionally for theatre, dance, opera, and television. You may have seen his work previously at Parkside on shows including Melancholy Play, Urine Town, and The Curious Incident of the Dog In The Night Time. Other credits include resident lighting designer at PCPA in Santa Maria, California, the world premiere opera Sundance, and the Chicago premieres of Stadium Devildare and Adrift. He teaches in the areas of Lighting Design, Projection Design, Computer Aided Drafting, and Live Stream Video Production. 
JOSH CHRISTOFFERSEN (Technical Director) is very excited to be your new Technical Director for university productions at Parkside. Most recently Josh has worked as the Technical Director for the Brown University/Trinity Repertory company MFA program and a Carpenter from Trinity Repertory Company in Providence, RI. Josh has also worked multiple summers in Spring Green, WI as a carpenter at the American Player's Theatre building and sculpting scenery for their exciting outdoor production. He has also toured for multiple years both nationally and internationally as a Crew Chief and Head Carpenter for Sesame Street Live! and the World Premier Tour of Curious George, The Musical, Live! Josh earned his BFA in theatre from Emporia State University and completed an MFA in Theatrical Design at the University of Iowa. He currently lives in Kenosha, Wisconsin, with his wife and his cat, Bogart.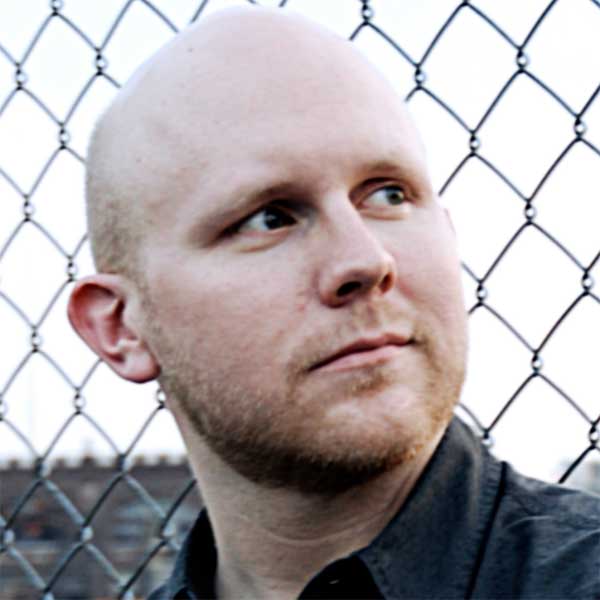 CHRISTOPHER ELST (Fight Director) is a prominent member of several national theater organizations including the Society of American Fight Directors and Dueling Arts International, and an advocate for new and safer practices for theaters nationwide, Christopher has performed, directed, and designed violence and intimacy for over 150 productions for theaters across the country, including Ogunquit Playhouse, Finger Lakes Musical Theatre Festival, The Florentine Opera, Skylight Music Theatre, Next Act Theatre, Milwaukee Chamber Theatre, Renaissance Theatre Works, and The Milwaukee Rep. He thanks his wife, Marcee, for late nights and joint locks.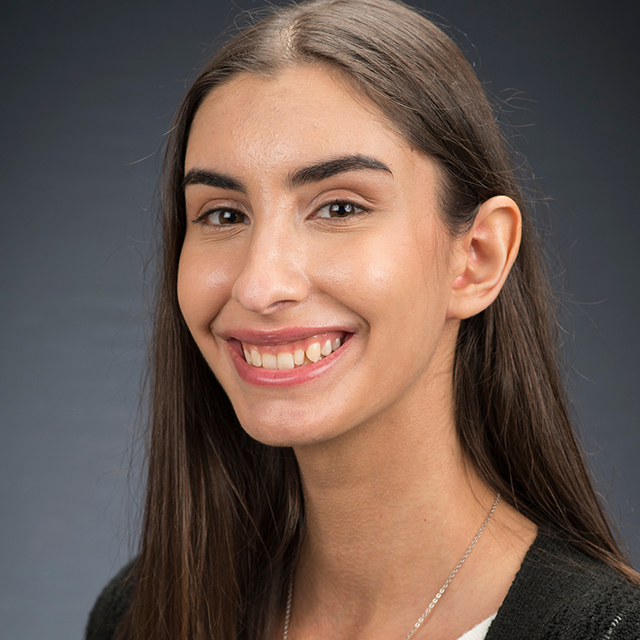 MYA FIGUEROA (Assistant Costume Designer) is a senior at UW-Parkside and a former College of Lake County student. She is studying to get her Bachelor of Arts in theatre arts with a concentration in costume design. Credits include: Wardrobe crew for Silent Sky (UW-Parkside) and Assistant Costume Designer for CLC's The Addams Family.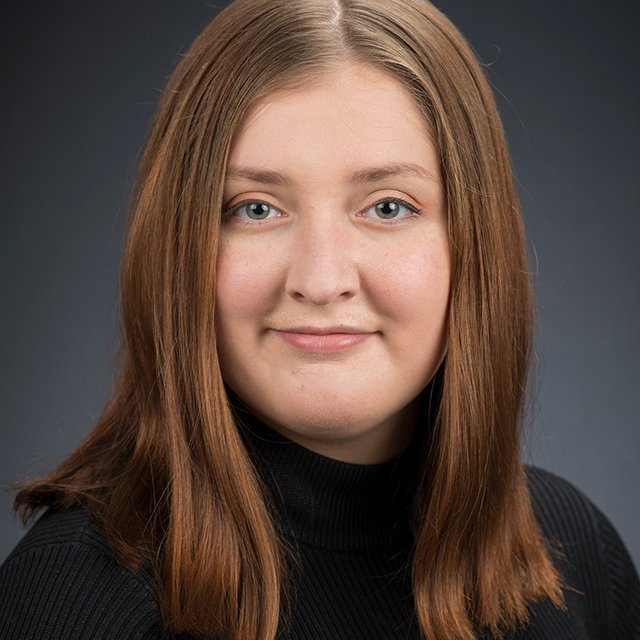 EMMA FOLEY (Assistant Director), is in her junior year of college and is double majoring in communication and theatre arts with a focus in directing. Some of her favorite acting credits at Parkside include: Maria in William Shakespeare's Love's Labour's Lost (2019), and Soupy Sue in Mark Hollmann's Urinetown (2019). Emma begins work in November directing Parkside's FreshINK production of Pretty, which will be performed over zoom Nov 6 at 7pm. In her spare time, Emma enjoys singing, binge-watching Netflix, and thrift shopping.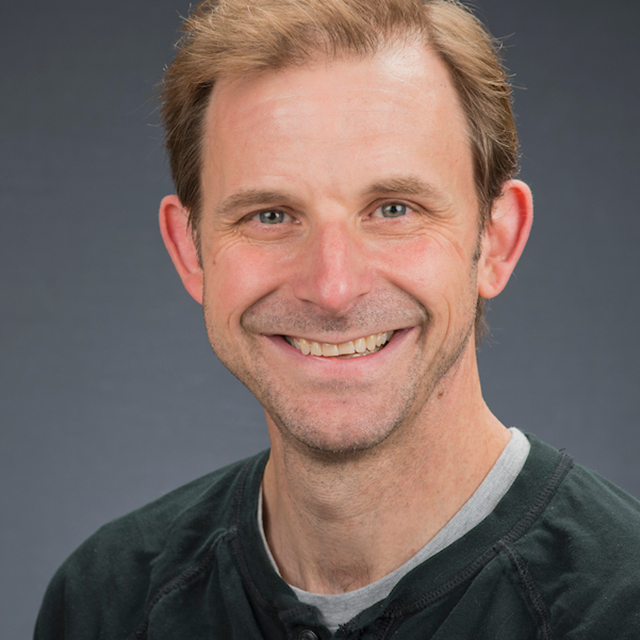 BRIAN GILL (Director) is a member of the Theatre Arts faculty serving as an assistant professor of performance. He has been a professional stage actor for over 20 years, appearing at such theaters as Milwaukee Chamber Theatre, Milwaukee Shakespeare, Renaissance Theaterworks, First Stage Children's Theatre, goats & monkeys (co-founder and company member) and Milwaukee Repertory Theatre.  Chicago credits include: Goodman Theatre, Chicago Shakespeare Theater, Victory Gardens, Drury Lane Oakbrook, Remy Bumppo Theatre Company, Provision Theater, Apple Tree Theatre and Famous Door; Regionally Brian has performed at Theatre at the Center, the Illinois and Texas Shakespeare Festivals, Allenberry Playhouse, and the historic Ford's Theatre in Washington DC. He is also the narrator of over two-dozen audio books. Professor Gill trained at Shakespeare's Globe Theatre in London as a member of the First International Artistic Fellowship, training and performing with Mike Alfreds and Mark Rylance. Other international credits include The Edinburgh Fringe Festival. He received his M.F.A. from the University of Pittsburgh. Parkside Theatre directing credits include Love's Labour's Lost, Midnight and Moll Flanders, Don Juan, A Streetcar Named Desire, Hedda Gabler, Book of Days, and the upcoming production of Romeo and Juliet. He a proud member of Actor's Equity Association.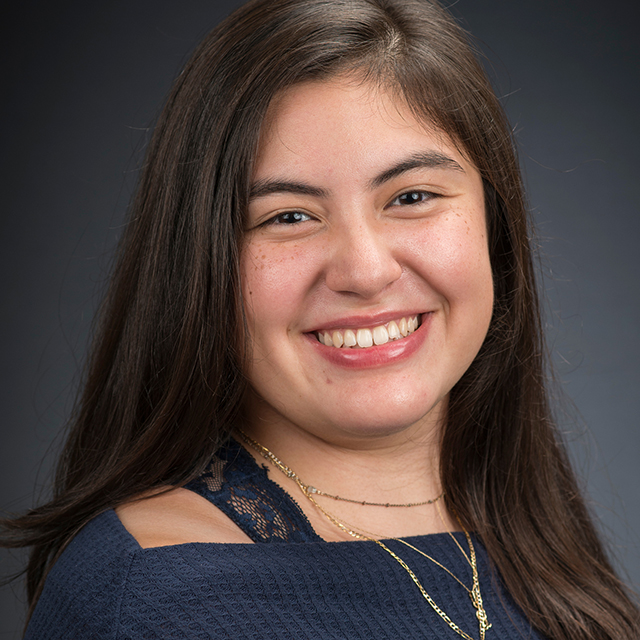 BIANCA GONZALEZ (Properties Master) is in her second year at UW-Parkside and is planning on graduating with a bachelor's degree in theatre arts. Her acting credits include FreshINK: Hope and Gravity (Narrator), The Importance of Being Earnest (Merriman), The Little Prince (lamplighter), and Letters to Sala (Ann). 
KEVIN GRAY (Sound Designer) is the Sound Manager & Instructor at Parkside and enjoys his work with students in both the theatre and music departments. He received his BA in Sound Design from Michigan Technological University and has designed/composed for shows such as: Curious Incident of the Dog in the Nighttime, Arcadia, and The Case of the Crusbed Petunias.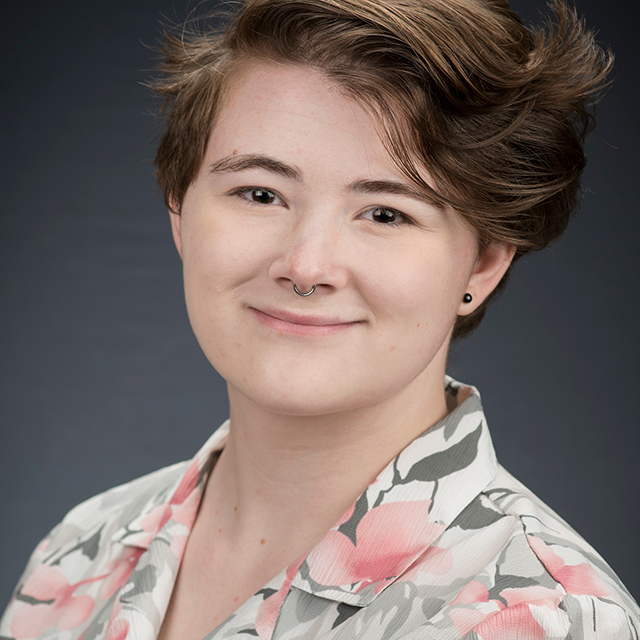 STARLYN HOWARD (Assistant Stage Manager) is in her sophomore year at UW-Parkside working towards a bachelor's degree in theatre arts with a concentration in stage management. College experience includes Silent Sky (Deck Chief). High school experience includes Beauty and the Beast (Stage Manager), 1984 (Technical Assistant), Mary Poppins (Stage Manager), The Little Dog Laughed (Stage Manager), A Murder is Announced (Stage Manager), Seussical the Musical (Stage Manager), Not Now Darling (Assistant Stage Manager), and Nunsense (Ensemble).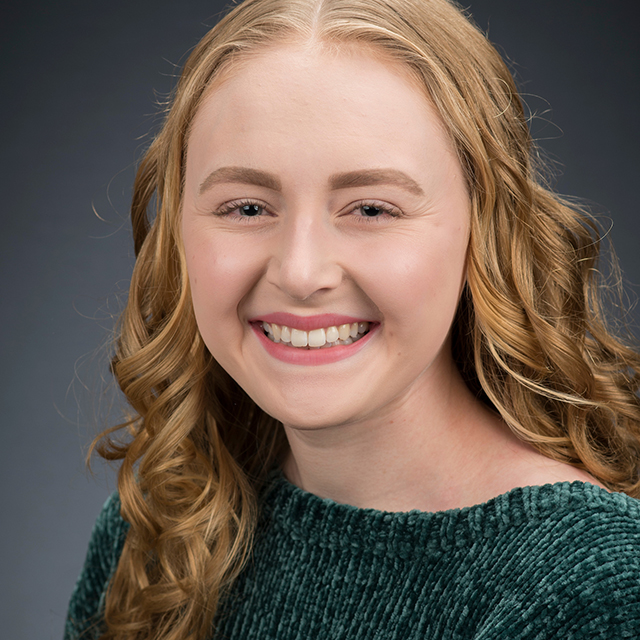 ABBY KUBIK (Assistant Stage Manager) transferred to Parkside last year after earning an Associate's Degree in Liberal Arts from Milwaukee Area Technical College. She is a senior pursuing a theatre arts major with a concentration in stage management and direction. Parkside credits include the FreshINK staged reading 3 Sisters (stage manager) and Silent Sky (assistant stage manager). Previous high school credits include Fly by Night (stage manager) and Once Upon a Mattress (assistant director).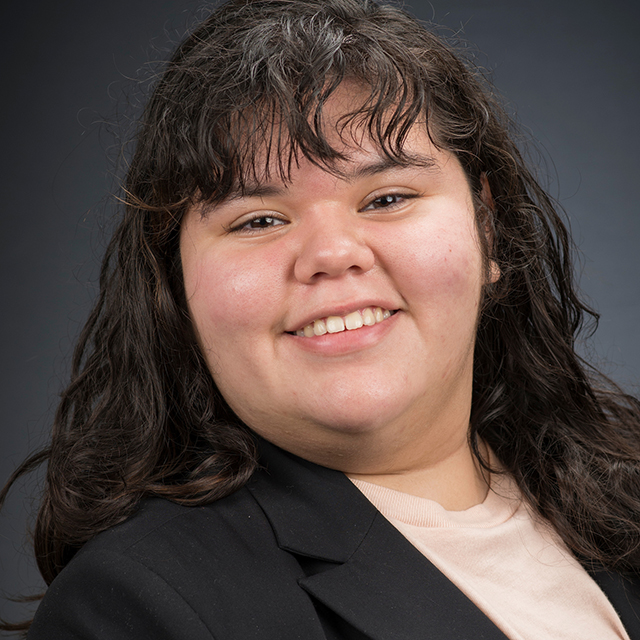 MINNIE MARTINEZ (Assistant Scenic Designer) is in her senior year at Parkside. Credits include The Curious Incident of the Dog in the Night-Time (Prop Master), The Addams Family (Assistant Scenic Designer), Oedipus Rex (Assistant Scenic Designer), and Play On! (Scenic Designer). She has won the Dons Childs Stagecraft Institute Award and DTM Legacy Award from KCACTF Region III for an unrealized scenic design of The Trojan Women.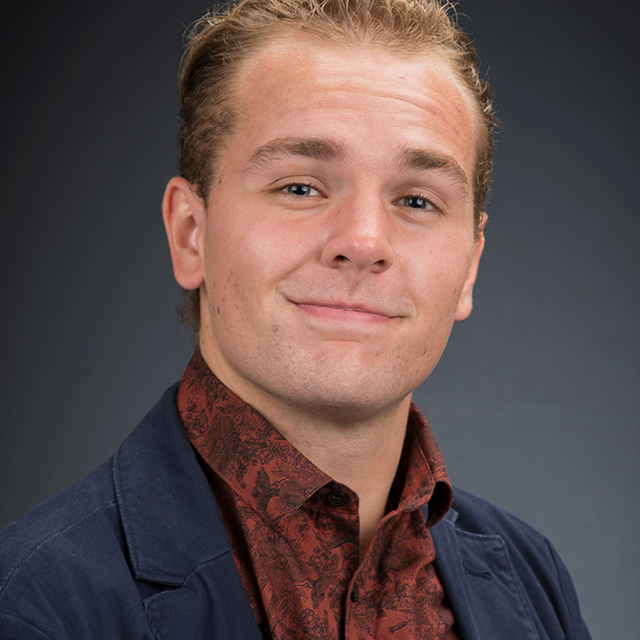 HANS PFRANG (Assistant Sound Designer) is in his junior year at Parkside with a concentration in performance. This is his first time assistant sound designing for a show in the Parkside Theatre Arts Department. His acting credits include: Urinetown (Senator Fipp) and the staged readings of Water by the Spoonful (Fountainhead), and A Doll's House Part 2 (Torvald). Hans looks forward to pursuing projects in technical design in the future.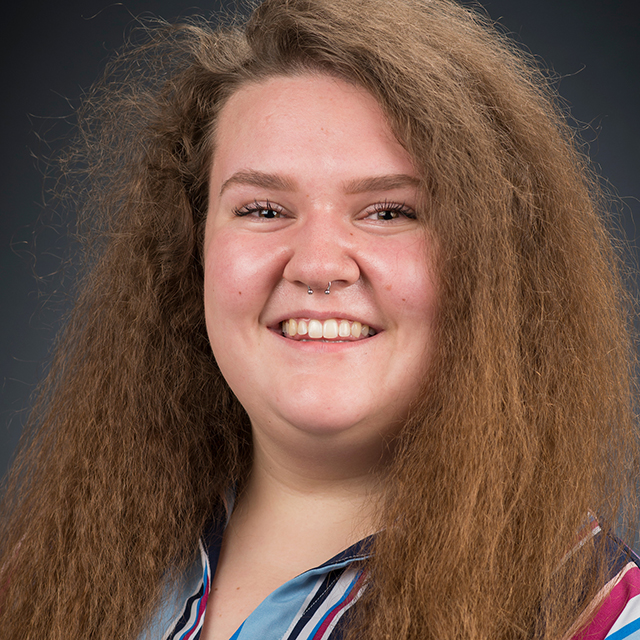 HAILEY SCHOWALTER (Makeup Designer) is currently in her final year as a theatre arts major at Parkside. She has a passion for both hair & makeup design, as well as acting. Her most recent hair & makeup design credit was for Silent Sky at Parkside in November and before that, Shrek the Musical at William Horlick High School. Additionally, some of her previous acting credits include Penelope Pennywise (Urinetown), Miss Hannigan (Annie), Sour Kangaroo (Seussical), Tracy Turnblad (Hairspray), and Mrs. Mae Peterson (Bye Bye Birdie). She wants to express a gracious "Thank you!" to the entire cast and production team for continuing to keep up their hard word despite this strange time we are all living through.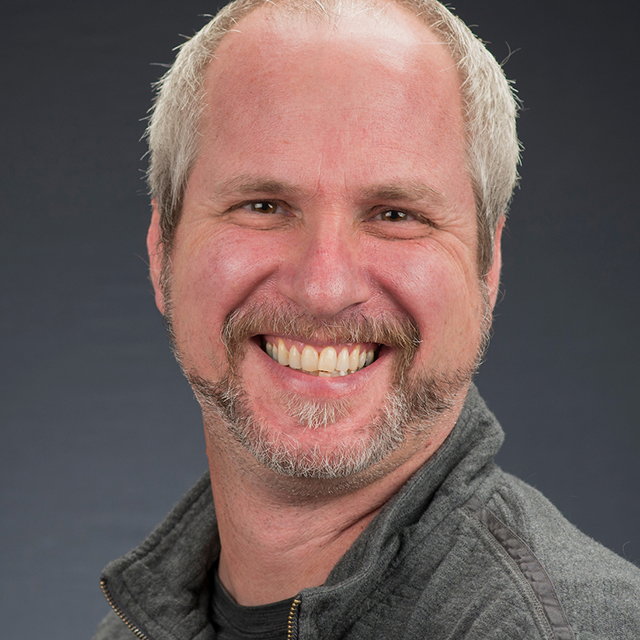 JODY SEKAS (Set Designer) is a professor and a freelance designer, and has worked for such venues as the Oregon Shakespeare Festival, First Stage Children's Theatre, Door Shakespeare, Milwaukee Chamber Theatre, Renaissance Theaterworks, Dell'Arte International, Rochester Civic Theatre, Omaha Theatre Company for Young People, The Western Stage, and on several independent films. He has taught Scenography in the Theatre, Film, & Dance Department at Humboldt State University in northern California; Scenic/Lighting Design & Technology at UW-Eau Claire, and for four years was the resident scenic & lighting designer for the Sioux Falls Playhouse in South Dakota. He is now in his ninth year at UW-Parkside, and is Associate Professor of Scenic Design & Technology and a core professor in the Digital Design & Fabrication program.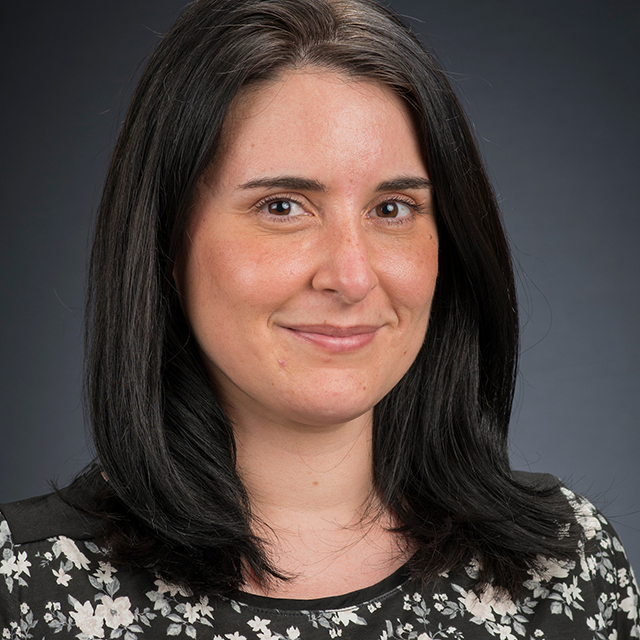 NICOLE WILSON (Costume Lab Supervisor) graduated with her BFA in costume technology from Emerson College in 2010. Since then she has worked for such companies as Williamstown Theatre Festival, A.R.T. at Harvard, and The Goodman Theatre. As well as being trained in draping, patternmaking, and the construction of theatrical costumes, Nicole has produced professional sports mascots for the NBA, NFL, NHL, and MLB.
Christopher Elst, Bri Humke, Jeff Brain, Tremper High School, Jeff Zellmer, and Bradford High School
THEATRE ARTS SUPPORTORS

The College of Arts and Humanities with the UW-Parkside Foundation gratefully acknowledges the following individuals for their investment in the Theatre Arts Department and students.
Producing Sponsors
Julie Anding & Lisa Kornetsky*
Amy Bigna*
Dr. Donald A. Cress*
Patricia Petretti*
$1,000+
Lisa & Mike Humke*
Shirley Warter*
$500-$999
William Dienhart
Lesley Heins Walker & Peter O'Keefe
$250-$499
Susan M. Cable, D.D.S., '81
Debra Karp & Stephen Smiley
David R. Koss '06
Merlin Ramaker
Jody and Kim Sekas
Jeff & Lynn Skatrud

You can enhance Theatre Arts Education.
In the same way that mounting a play requires a team, funding it is likewise a team effort. To produce our amazing shows, we rely on a combination of sources—ticket sales, the University, and private funding.
Play a part in advancing the student experience through your one-time or recurring contribution to the Dr. Donald A. Cress Theatre Production Enhancement Fund.
Donations listed were received Jul 1, 2019-Sep 30, 2020. For omissions or changes to this donor list, please contact development@uwp.edu
This production is entered in the Kennedy Center American College Theater Festival (KCACTF). UW-Parkside is very active in the Region 3, the largest region of the Kennedy CenterAmerican College Theatre Festival
We regularly accrue a significant number of Merit Awards (in Design, Direction, and Tech) as well as Acting Awards, including what we consider to be the highest accolade, The Ensemble Acting Award. At festival, our students compete and succeed. 
About UW-Parkside
Since 1968, the University of Wisconsin-Parkside has continued to build a reputation as an outstanding liberal arts institution with particularly strong fine arts programs. With The Rita Tallent Picken Center for Arts & Humanities, our state-of-the-art instructional facilities and stunning performance venues match our award-winning academic programs and provide even greater community access. UW-Parkside offers a wide variety of undergraduate and graduate degree programs, as well as specialized online programs. Each year, more than 100 College of Lake County graduates transfer to UW-Parkside to pursue a four-year degree. The award-winning Theatre Arts program is a popular destination for transfer students.