The Thanksgiving Play is presented by arrangement with Concord Theatricals on behalf of Samuel French, Inc.
www.concordtheatricals.com
Playwrights Horizons, Inc., New York City, produced the World Premiere of
The Thanksgiving Play in 2018
The Thanksgiving Play was commissioned and originally produced by Artists Repertory Theatre, Damaso Rodriguez, Artistic Director Sarah Horton, Managing Director Portland, Oregon
Cultural Advisor
Redwing Thomas
Scenic Designer
Jody Sekas
Costume Designer
Ben Compton *
Lighting Designer
Jenny Bauer *
Sound Designer
Kevin Gray
Projections Designer
Kendall Phillips
Properties Master
Megan Schaut *
Stage Manager
Abby Kubik *
Technical Director
Josh Christoffersen
Intimacy Choreographer
Erin Dillon *
Hair and Makeup Designer
Isabella Cernuska *
* Undergraduate BA Student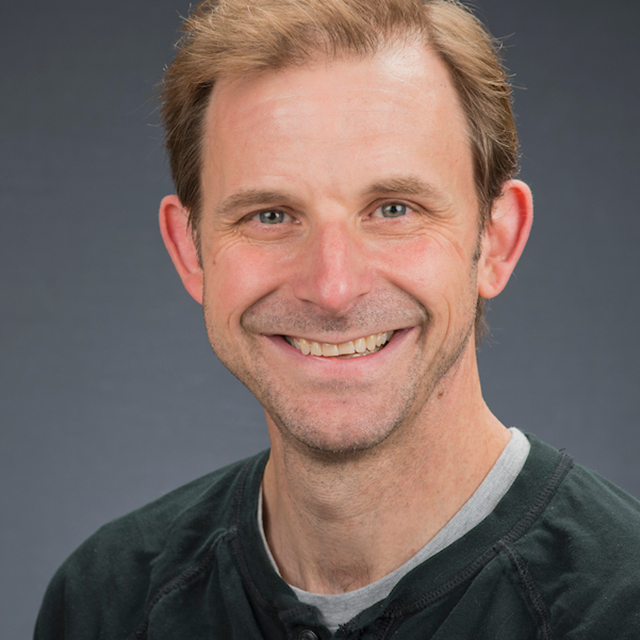 sat·ire | \ ˈsa-ˌtī(-ə)r \
Noun
1: a way of using humor to show that someone or something is foolish, weak, bad, etc.: humor that shows the weaknesses or bad qualities of a person, government, society, etc.
— Webster's Dictionary
From 3rd century Roman poet Gaius Lucilius to The Daily Show with Trevor Noah, satire has been a constant literary and performative weapon against the ignorant, the self-righteous, and the corrupt. In The Thanksgiving Play, playwright Larissa FastHorse has created a satirical comedy that addresses the complexities of colonialism, its destructive aftermath, and not only the extent that victors will go through to rewrite their own histories, but how those histories affect later generations. The American myth of Thanksgiving is perhaps a fabrication meant to soothe our collective guilt; turning our ancestors from aggressors to allies, from foes to friends. But what happens to people when generational guilt and trauma lead them to a wokeness so woke as to be debilitating? How can an honest story be told from only one point of view, especially a story that so many people hold dear? This "performative wokeness"—as coined by FastHorse, in which people are so aware of past transgressions that they become unable to make any definitive decisions whatsoever—is very much at the heart of The Thanksgiving Play.
I cannot not escape the fact that my voice is representative of those Western Europeans who crossed the Atlantic to colonize lands that did not belong to them. Because of this fact and, in part to avoid succumbing to my performative wokeness, I found it critical to involve in the rehearsal process a collaborator with firsthand cultural knowledge of that other side. I contacted my friend and colleague Redwing Thomas, Dakota Language Instructor at Nebraska Indian Community College, and invited him to lend his voice to the project. From the beginning that voice was indispensable, and his perspective proved very helpful to the cast and design team. With Redwing's support, I was able to confidently focus on the humor and truths within FastHorse's satire and let my own performative wokeness go.
We are grateful that you have joined us as we reopen our theatres, and we are thrilled to once again share our productions with you in a live setting.
Thanks for coming to play with us,
Brian J. Gill, 2021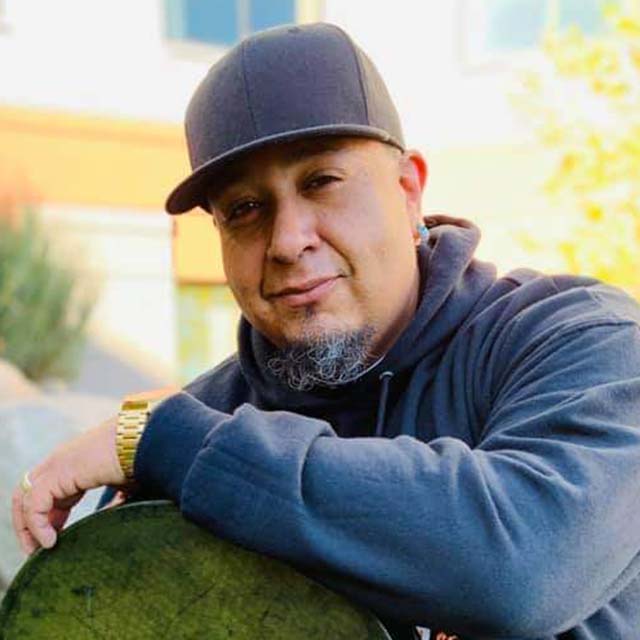 When the director approached me and asked me to read The Thanksgiving Play, I wasn't sure what I was getting myself into.  Brian sent me the play, I read it, and didn't like it—respectfully. I read it again and understood it more, but still wasn't completely sure about it. Brian and I then spoke, and once he explained his reasons for wanting me involved, I became more interested; I felt he was going about it the right way. I teach the Dakota language at the Nebraska Indian Community College and the Santee Community School. I serve on the Santee Sioux Nation Tribal council. I am extremely involved with my community and if I can be helpful, I work hard to be so. Brian had made me curious, and if I could be of help to him with this play, I wanted to be. As a non-Native, he wanted the voice and point of view of a Native person to be involved in the process. I appreciated the care he showed in being respectful to Native cultures, and the opportunity to have my voice and perspective be a part of this production throughout rehearsals as I met with the cast and regularly spoke with the director. I hope you enjoy our work.
Redwing Thomas
 
The Thanksgiving Play
LOGAN
Savana Andershock
JAXTON
Ben Brewer
ALICIA
Samantha Feiler
CADEN
Colton Smith
UNDERSTUDY SWING
Bianca Gonzalez
UNDERSTUDY SWING
Tomer Proctor-Zenker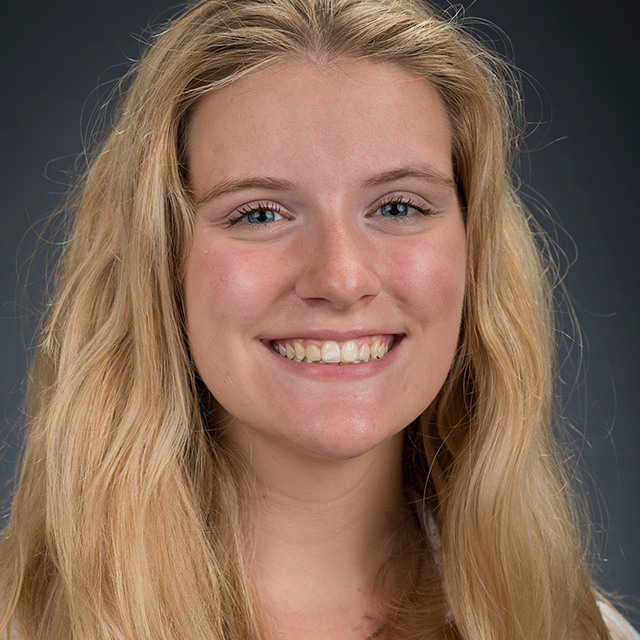 SAVANA ANDERSHOCK (Logan) is a first-year student pursuing a theatre arts major at Parkside with a concentration in lighting. This is her first acting production since her middle school years, and she cannot wait to show you all what she can do! Her last few shows include Clue and Nunsense. She is happy that you all came and hopes that you enjoy the show!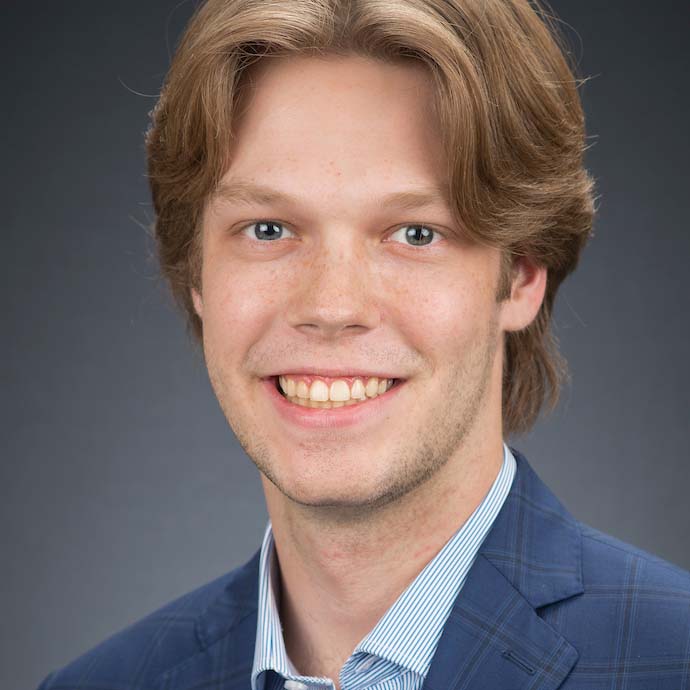 BEN BREWER (Jaxton) is an acting concentration and Junior transfer student from State Fair Community College (Sedalia, MO) where he obtained his AFA in Theatre. This is Ben's UW-Parkside debut. A few of Ben's previous credits at SFCC include: The Diviners (C.C. Showers), Mr. Burns: A Post Electric Play (Gibson/Homer Simpson), First Date (Aaron), replacement for KCACTF (Kennedy Center American College Theater Festival) Region V selected show, Be More Chill (Jeremy's Dad/Mr. Reyes), and played Josh in Springfield Little Theatre's production of Bang Bang You're Dead. He has also spent summers acting in Kansas City as a part of various productions such as: Monty Python's Spamalot (King Arthur) and Grease (Kenickie). Ben would like to thank the Parkside Theatre Arts Company, his family, and you!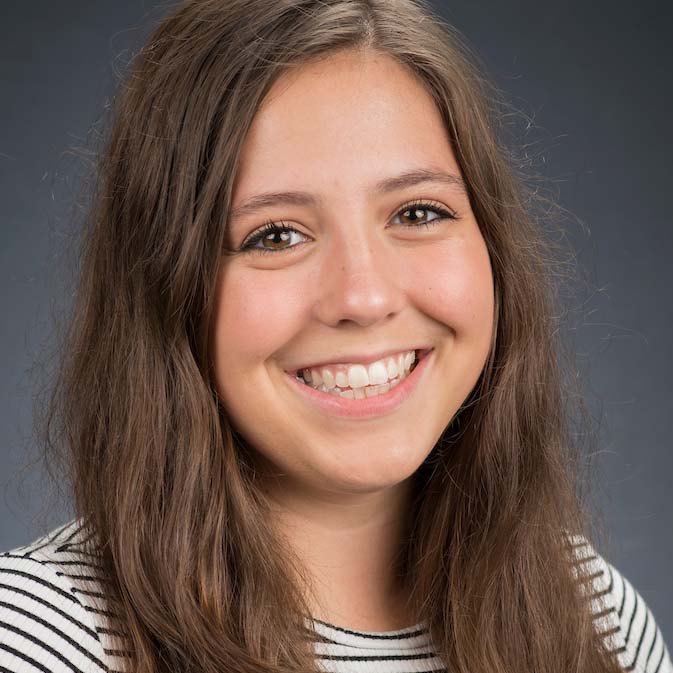 SAMANTHA FEILER (Alicia) is in her fifth year as a theatre major at UW-Parkside and will be graduating this spring with three concentrations in performance, musical theatre, and stage management. Past credits at UW-Parkside include Rogers and Hammerstein's Cinderella (Cinderella), Silent Sky (Margaret), Urinetown (Little Sally), Little Women (Beth), A Funny Thing Happened on the Way to the Forum (Panacea), and Romeo and Juliet (Gregory). Other acting credits include Twelfth Night (Maria), Macbeth (Witch), and A Midsummer Night's Dream (Peter Quince) in Summer Shakespeare, a collaboration between UW-Parkside Theatre and the College of Lake County. Samantha has stage management credits with Milwaukee Chamber Theatre and Renaissance Theatreworks, and just finished working as a PA for the tour of Hamilton on their Milwaukee stop.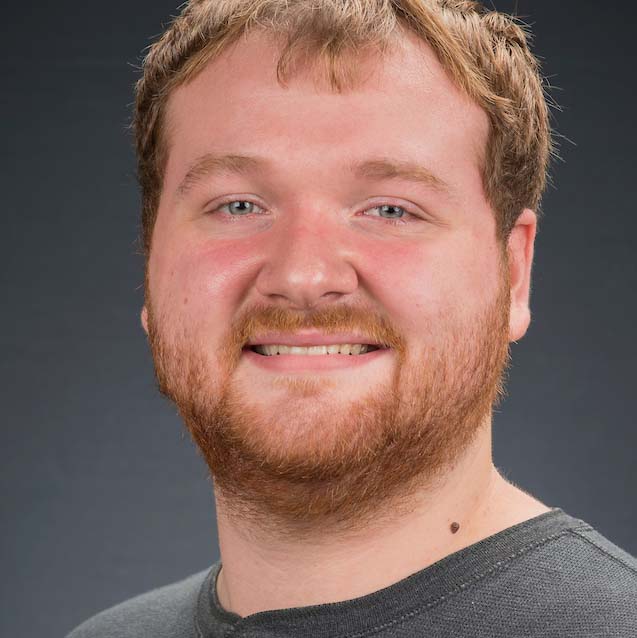 COLTON SMITH (Caden) was born in Lawrence, Kansas and has been acting since he was sixteen. Colton has directed three black box shows, as well as assistant directed Little Shop of Horrors as an intern over the summer in his hometown. Colton also has the honors of earning the Playwright's Award at Kansas State Thespian Festival in 2019 for his one act work, The Hero I Am. Colton would like to thank his mother for trusting him to make it this far, and his fellow cast mates for being such amazing people to work with.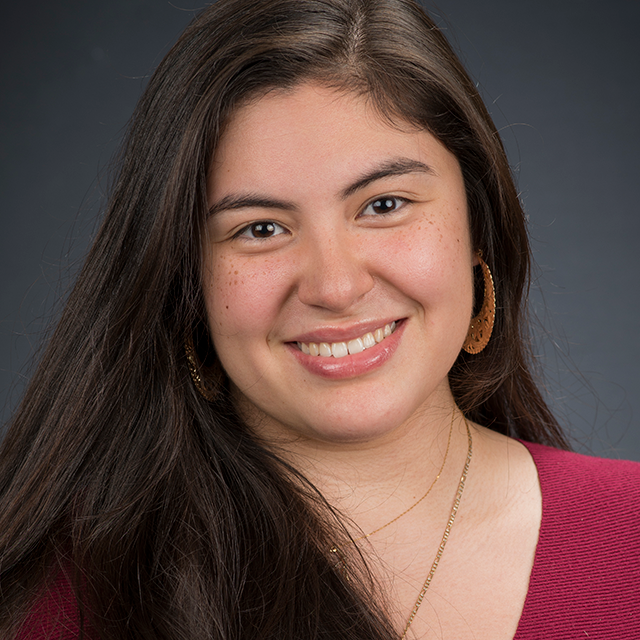 BIANCA GONZALEZ (Understudy Swing) is in her junior year at UW-Parkside working towards a bachelor's degree in theatre arts with a concentration in performance. Her previous experience includes The Penelopiad (Properties Master), Proof (Catherine), Stupid F**king Bird (Properties master), Pretty (Madeline), Romeo and Juliet (Properties Master), and Hope and Gravity (Narrator).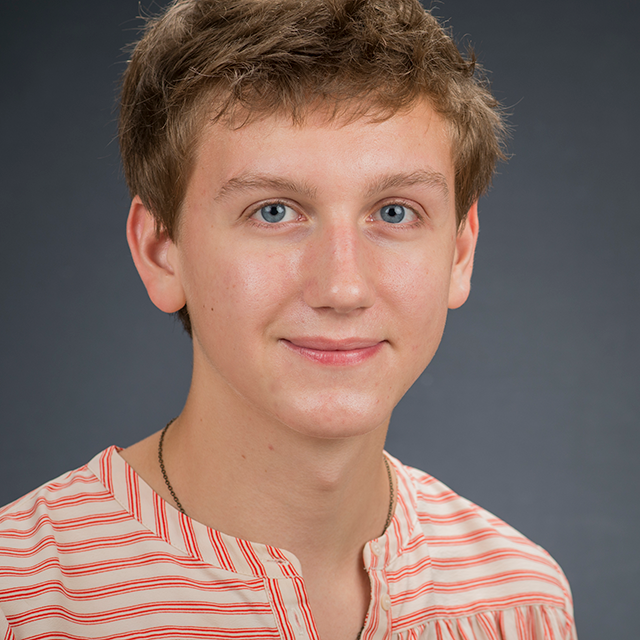 TOMER PROCTOR-ZENKER (Understudy Swing) is a senior theatre arts major with a concentration in acting. His previous acting credits at UW-Parkside include Lord Pinkleton in R&H's Cinderella, Michael Black, and Bernards 1 and 2 in A Number, and Christopher Boone in The Curious Incident of the Dog in the Night-Time.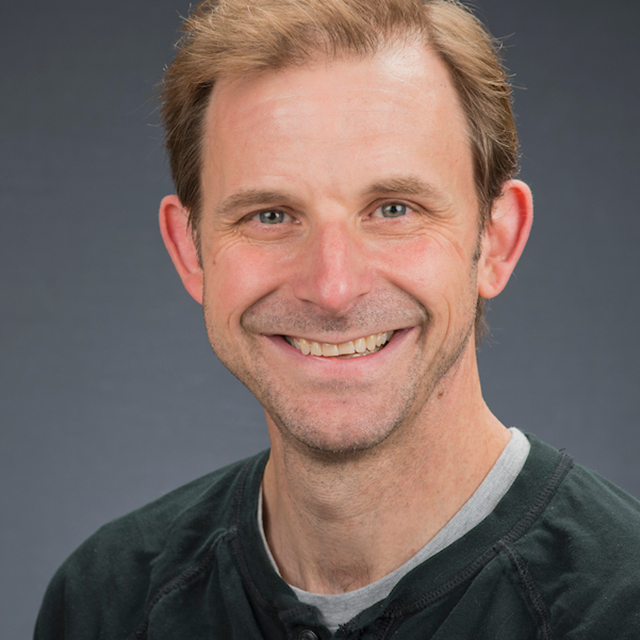 BRIAN J. GILL (Director) is a member of the Theatre Arts Faculty serving as an Assistant Professor of Performance. He has been a professional stage actor for over 20 years, appearing at such theaters as Milwaukee Chamber, Milwaukee Shakespeare, Renaissance Theaterworks, First Stage Children's Theatre, goats & monkeys (co-founder and company member) and Milwaukee Repertory Theatre. Chicago credits include Goodman Theatre, Chicago Shakespeare Theater, Victory Gardens, Drury Lane Oakbrook, Remy Bumppo Theatre Company, Provision Theater, Apple Tree Theatre and Famous Door; Regionally Brian has performed at Theatre at the Center, the Illinois and Texas Shakespeare Festivals, Allenberry Playhouse, and the historic Ford's Theatre in Washington DC.  He is also the narrator of over six-dozen audio books. Professor Gill trained at Shakespeare's Globe Theatre in London as a member of the First International Artistic Fellowship, training and performing with Mike Alfreds and Mark Rylance. Other international credits include The Edinburgh Fringe Festival. He received his M.F.A. from the University of Pittsburgh. UW-Parkside Theatre directing credits include Romeo and Juliet, Love's Labour's Lost, Midnight and Moll Flanders, Don Juan, A Streetcar Named Desire, Hedda Gabler, and Book of Days. He a proud member of Actor's Equity Association and an Advanced Actor-Combatant with the Society of American Fight Directors.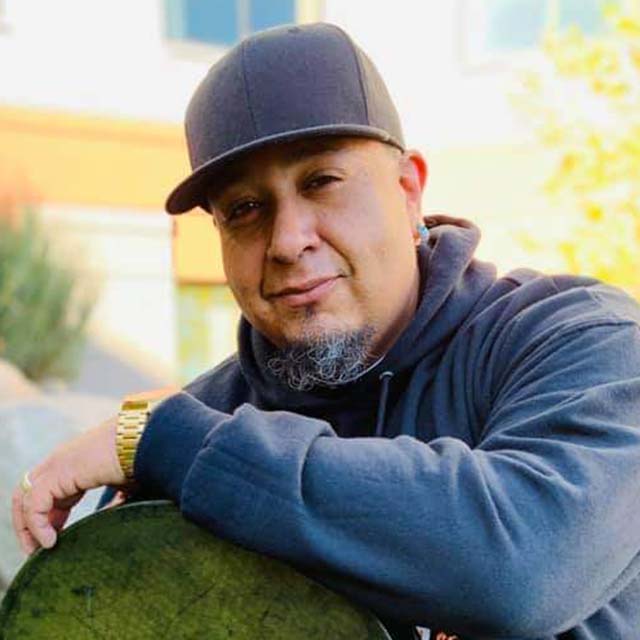 REDWING THOMAS (Cultural Advisor) Redwing is an award-winning Dakota Language Instructor at Nebraska Indian Community College and Dakota Language/Culture Teacher at Santee Community Schools.  A published author, Adventures of Keya chronicles the adventures of Keya (Turtle) as he uses the Dakota language to count the stars, make new friends and learn the importance of bravery.  Redwing is also a singer at the Mato Pejuta drum group.  He sits on the Santee Sioux Nation Tribal council as a District Representative, and he is an active member of his community.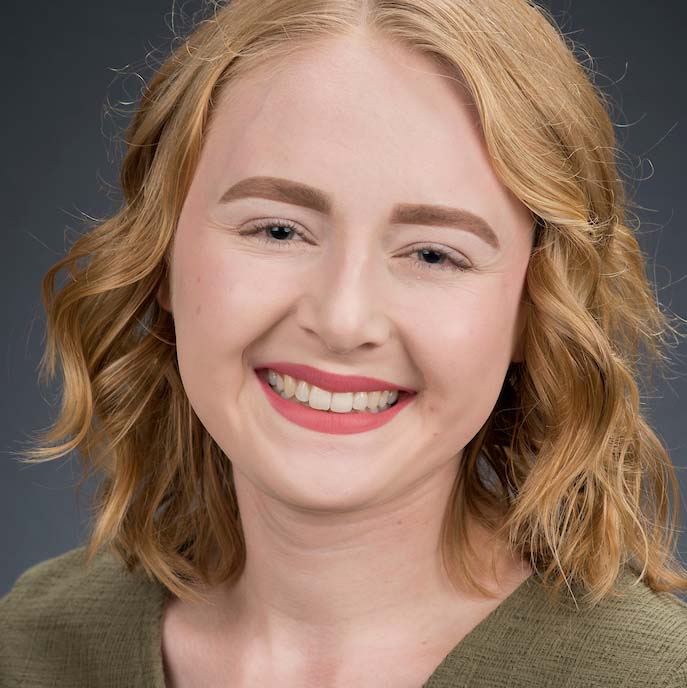 ABBY KUBIK (Stage Manager) will be graduating in December having earned a B.A. in Theatre Arts with a concentration in Stage Management. She transferred to UW-Parkside in 2019 after earning an associate degree in Liberal Arts from Milwaukee Area Technical College. UW-Parkside credits include Stupid F**king Bird (Stage Manager), Cinderella (Assistant Stage Manager), Romeo and Juliet (Assistant Stage Manager), Silent Sky (Assistant Stage Manager), and the FreshINK staged reading of 3Sisters (Stage Manager). She is thrilled to have a live audience again for her final show at UW-Parkside and hopes you all enjoy the performance.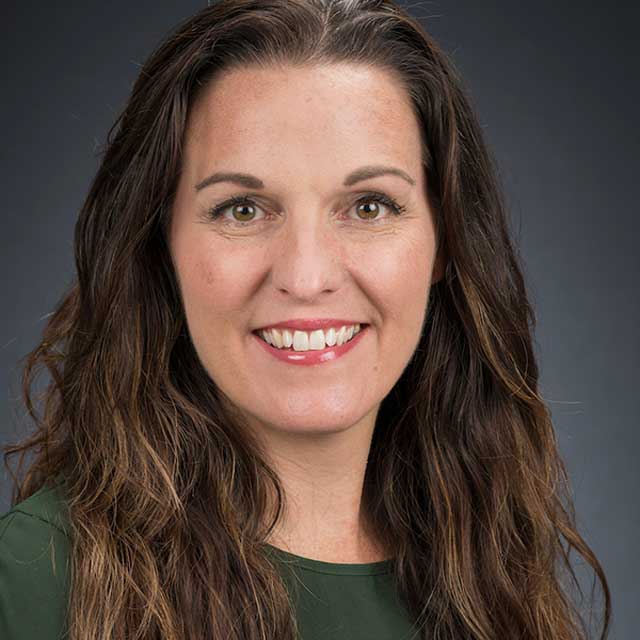 MISTI BRADFORD (Faculty Costume Design Advisor) Misti is a professional costume designer and educator. Some of her design credits include Boswell, MHK Productions- Edinburgh Fringe Festival, 2019; Happy Days, Annie Jump and the Library of Heaven (world premiere) Renaissance TheatreWorks (Milwaukee, WI), The Nerd, Milwaukee Repertory Theatre; Pride and Prejudice, Illinois Shakespeare Festival; Murder for Two, Merrimack Repertory Theatre and Milwaukee Repertory Theatre; Much Ado About Nothing and The Comedy of Errors, Door Shakespeare; two seasons of A Christmas Carol, Children's Theatre of Madison; Goosebumps the Musical (world premiere) First Stage Children's Theatre; Bus Stop, Milwaukee Chamber Theatre, The Flying Dutchman, Les Misérables, Man of Lamancha, Utah Festival Opera and Musical Theatre. She served for five seasons as Resident Costume Designer and three seasons as Costume Crafts Supervisor and Wig Stylist with PCPA Theaterfest and has also worked several seasons as a Costume Crafts Artisan for the American Player's Theatre. Misti is an Associate Professor of Costume Design, and currently serves as the University of Wisconsin Parkside's Theatre Arts Department Chair, the Chair of the Committee on Teaching and Learning.  She was selected as the campus representative for the prestigious Wisconsin Teaching Scholar program for 2020-2021 and has been nominated three times for the UW-Parkside Stella GrayTeaching Award. Misti served as the KCACTF Region 3 DTM Co-Chair, the USITT- Commissioner of Events and Experience, Costume Commissio, and is a proud member of the United Scenic Artists, Local 829.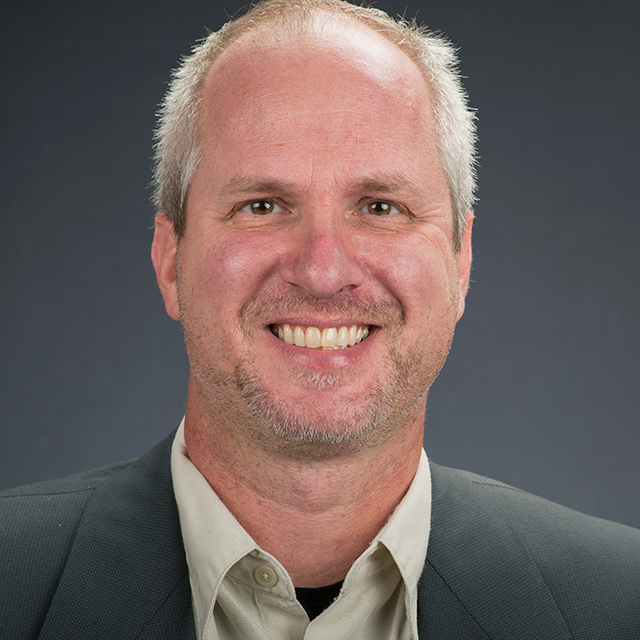 JODY SEKAS (Set Designer) is a professor and a freelance designer and has worked for such venues as the Oregon Shakespeare Festival, First Stage Children's Theatre, Door Shakespeare, Milwaukee Chamber Theatre, Renaissance Theaterworks, Dell'Arte International, Rochester Civic Theatre, Omaha Theatre Company for Young People, The Western Stage, and on the films The Wine of Summer, Bigfoot: The Lost Coast Tapes, and FLEA. He has taught Scenography in the Theatre, Film, & Dance Department at Humboldt State University in northern California; Scenic/Lighting Design & Technology at UW-Eau Claire, and for four years was the resident scenic & lighting designer for the Sioux Falls Playhouse in South Dakota. He is now in his ninth year at UW-Parkside and is Associate Professor of Scenic Design & Technology and a core professor in the Digital Design & Fabrication program.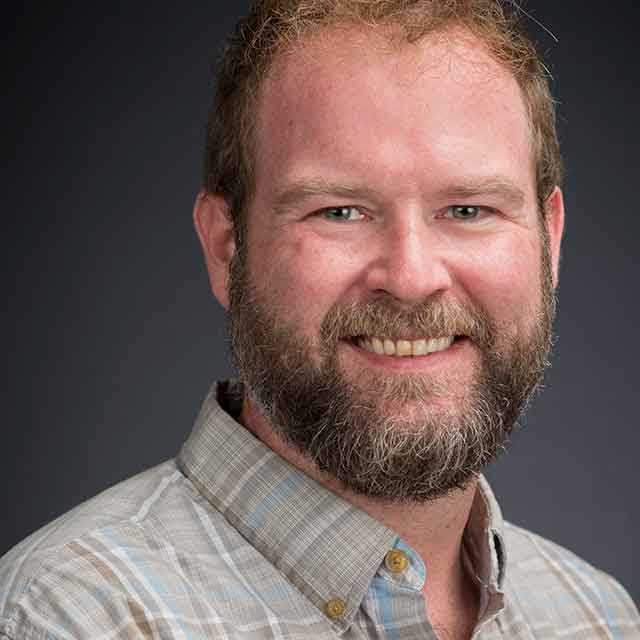 JOSH CHRISTOFFERSEN (Technical Director) is excited to be your new Technical Director for University Productions at UW-Parkside. Most recently Josh has worked as the Technical Director for the Brown University/Trinity Repertory company MFA program and a Carpenter from Trinity Repertory Company in Providence, RI. Josh has also worked multiple summers in Spring Green, WI as a carpenter at the American Player's Theatre building and sculpting scenery for their exciting outdoor production. He has also toured for multiple years both nationally and internationally as a Crew Chief and Head Carpenter for Sesame Street Live! And the World Premier Tour of Curious George, The Musical, Live! Josh earned his BFA in theatre from Emporia State University and completed an MFA in Theatrical Design at the University of Iowa. He currently lives in Kenosha Wisconsin with his wife and his cat, Bogart.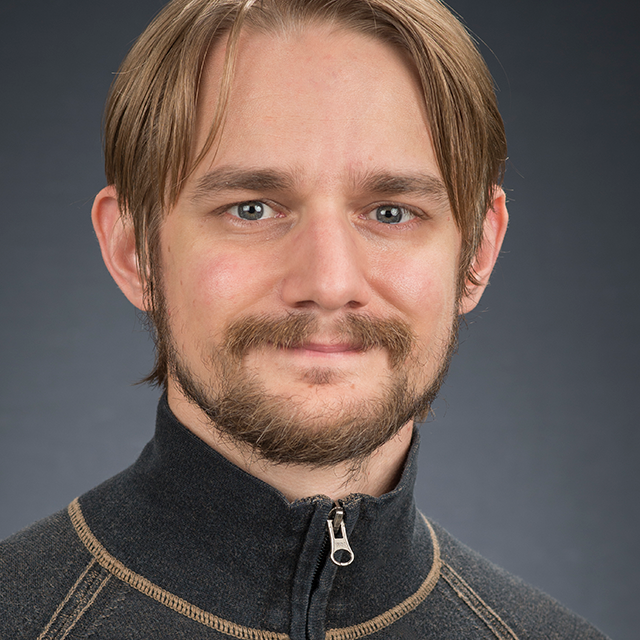 KEVIN GRAY (Sound Designer) is the Sound Manager & Instructor at UW-Parkside, and enjoys his work with students in both the theatre and music departments. He received his BA in Sound Design from Michigan Technological University, and has designed/composed for shows such as: The Penelopiad, The Curious Incident of the Dog in the Night-time, Arcadia, and The Case of the Crushed Petunias.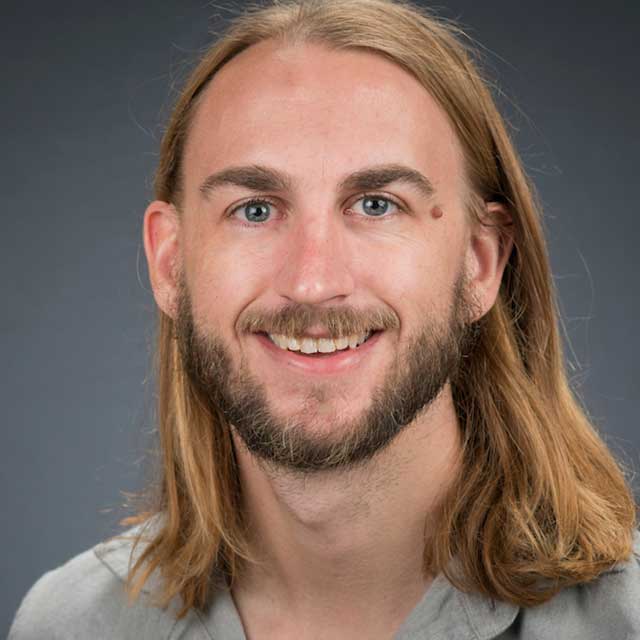 KENDALL PHILLIPS (Projection Designer/Production Manager) is thrilled to joining the UW-Parkside Theatre Arts Company as their Production Manager, as well as serving as the instructor for Lighting & New Media for Entertainment Design. Ken earned his M.F.A. in Lighting Design & his B.F.A. in Stage Management from the University of Arizona. He has designed lighting and projection content all around the country, mostly working in musical theatre & opera. Most notably he was the Resident Lighting Designer & Supervisor for the nationally renowned Jacobs School of Music Opera & Ballet department at Indiana University. He has also served as a Production Stage Manager for many years and is a member of Actors Equity Association. To see a more complete list of his work, you can visit his website at KGPhillips.com. Ken would like to thank his wonderful wife Alex for all her support.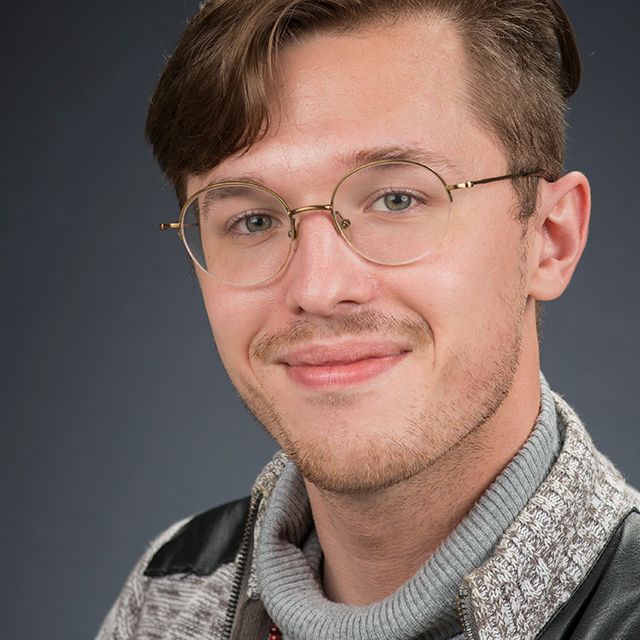 BEN COMPTON (Costume Designer) is a senior Theatre Arts major. While his primary focus is in performance, he has also grown to become a costume designer and fight choreographer while training at UW-Parkside. Previous acting credits at UW-Parkside include Stupid F**king Bird (Conrad), Romeo and Juliet (Mercutio), The Curious Incident of the Dog in the Night-Time (Ensemble), and The War of the Worlds (Richard Pierson). He attended the College of Lake County before attending UW-Parkside where he played Puck in A Midsummer Night's Dream. He has also acted for The Fleeing Artists as Chiron in Titus Andronicus and created the fight choreography for their recent production of Hamlet.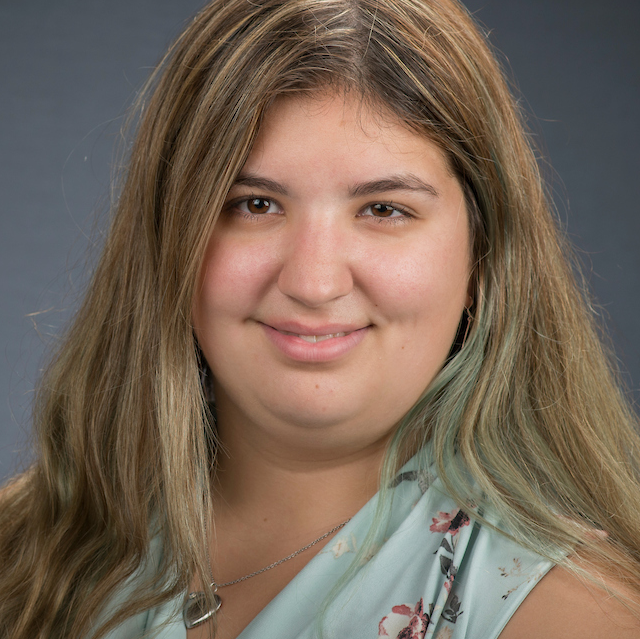 MEGAN SCHAUT (Properties Master) is a senior Theatre Arts major with a concentration in Acting, a minor in History, and pursuing a certificate in Creative Writing. Her previous technical experience includes the FreshINK production of Pretty (Stage Manager), The Curious Incident of the Dog in the Night-Time (Deck Crew), and The Complete Works of William Shakespeare [Abridged] (Wardrobe Crew). Acting credits include Rodger's and Hammerstein's Cinderella (Racoon, Ensemble), 3 Sisters (Olga), and Hope and Gravity (Nan). Most recently, Megan performed the role of Beverly in the staged-reading musical, The Mad Ones.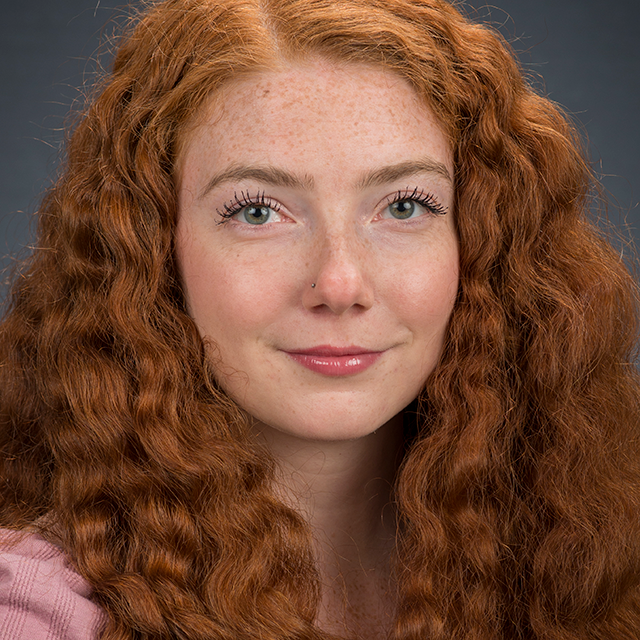 ERIN DILLON (Intimacy Choreographer) is a senior Theatre Arts major with a concentration in Acting and a passion for both Lighting Design and intimacy choreography. Previous credits at UW-Parkside include The Complete Works of William Shakespeare [Abridged] (Actor 1), Midnight and Moll Flanders (Ensemble), My Barking Dog (Melinda), The Curious Incident of the Dog in the Night-Time (Siobhan), Cinderella (Fox / Ensemble). Recently, Erin played Ophelia in Fleeing Artists' production of Hamlet. She has also worked with First Stage Children's Theatre, Skylight Music Theatre, and the Southwest Shakespeare Company.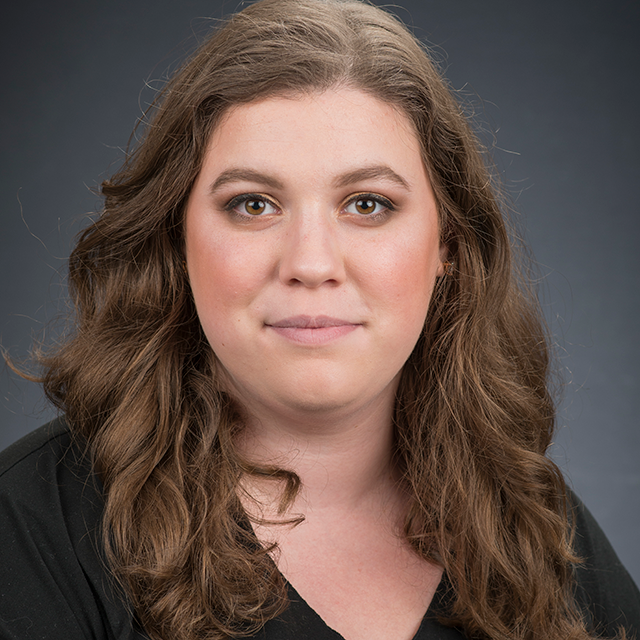 ISABELLA CERNUSKA (Hair and Makeup Designer) is a senior Theatre Arts major who originally transferred from the College of Lake County. Past credits include Shirley Kaplan in Street Scene, Servant in Oedipus The King, and Grandma Addams in The Addams Family all at The College of Lake County. Other hair and makeup design for UW-Parkside includes The Penelopiad, and Rodger's and Hammerstein's Cinderella. Other experiences in hair and makeup include several productions at the Round Lake Area Park District and working as a makeup artist at Six Flags Fright Fest. 
PLAYWRIGHTS HORIZONS is dedicated to cultivating the most important American playwrights, composers, and lyricists, as well as developing and producing their bold new plays and musicals. Tim Sanford became Artistic Director in 1996 and Leslie Marcus has been Managing Director since 1993. Under their decades of leadership, Playwrights builds upon its diverse and renowned body of work, counting 400 writers among its artistic roster. In addition to its onstage work each season, Playwrights' singular commitment to nurturing American theater artists guides all of the institution's multifaceted initiatives: our acclaimed New Works Lab, a robust commissioning program, an innovative curriculum at its Theater School, and more. Robert Moss founded Playwrights in 1971 and cemented the mission that continues to guide the institution today. André Bishop served as Artistic Director from 1981-1992. Don Scardino succeeded him and served until 1996. Over its 47-year history, Playwrights has been recognized with numerous awards and honors, including six Pulitzer Prizes, 13 Tony Awards, and 39 Obie Awards.
Casa Capri for ongoing support
THEATRE ARTS SUPPORTERS

The College of Arts and Humanities with the UW-Parkside Foundation gratefully acknowledges the following individuals for their investment in the Theatre Arts Department and students.
$1,000+
Susan M. Cable, D.D.S., '81*
Dr. Donald A. Cress*
Marie Kohler & Brian Mani*
Patricia Petretti*
$500-$999
Laurie & Steve Feiler
Shirley Warter
$250-$499
Debra Karp & Stephen Smiley
David R. Koss '06
$100-249
Darleen Chiappetta
Barbara DeLaney
Ruth A. Frear
Dr. Claire M. Hicks
Lisa & Mike Humke
Karen MacKinnon
Jeff & Lynn Skatrud
Melissa Smyth

You can enhance Theatre Arts Education.
In the same way that mounting a play requires a team, funding it is likewise a team effort. To produce our amazing shows, we rely on a combination of sources—ticket sales, the University, and private funding.
Play a part in advancing the student experience through your one-time or recurring contribution to the Dr. Donald A. Cress Theatre Production Enhancement Fund.
Donations listed were received Jul 1, 2020-Sep 30, 2021. For omissions or changes to this donor list, please contact development@uwp.edu
This production is entered in the Kennedy Center American College Theater Festival (KCACTF). UW-Parkside is very active in the Region 3, the largest region of the Kennedy CenterAmerican College Theatre Festival
We regularly accrue a significant number of Merit Awards (in Design, Direction, and Tech) as well as Acting Awards, including what we consider to be the highest accolade, The Ensemble Acting Award. At festival, our students compete and succeed. 
Land Acknowledgement
We the Community of the University of Wisconsin-Parkside acknowledge with gratitude and humility the First Nations People of Wisconsin, whose original homelands lie within the state. We especially wish to recognize the Ho-Chunk, Miami, and Potawatomi Nations for their significant historical and spiritual connections with the Parkside area. Our footsteps do not replace theirs, but rest alongside them. Today, Wisconsin is home to 12 First Nations communities: the Ho-Chunk Nation, the Oneida Nation of Wisconsin, the Menominee Nation, the Forest County Potawatomi Community, the Stockbridge-Munsee Band of the Mohicans, the Brothertown Indian Nation, and six Lake Superior Bands of the Ojibwe Nation: the Bad River, Lac Courte Oreilles, Lac du Flambeau, Mole Lake Sokaogan, Red Cliff, and Saint Croix bands. The University of Wisconsin-Parkside acknowledges and honors this history and these nations. 
About UW-Parkside
Since 1968, the University of Wisconsin-Parkside has continued to build a reputation as an outstanding liberal arts institution with particularly strong fine arts programs. With The Rita Tallent Picken Center for Arts & Humanities, our state-of-the-art instructional facilities and stunning performance venues match our award-winning academic programs and provide even greater community access. UW-Parkside offers a wide variety of undergraduate and graduate degree programs, as well as specialized online programs. Each year, more than 100 College of Lake County graduates transfer to UW-Parkside to pursue a four-year degree. The award-winning Theatre Arts program is a popular destination for transfer students.