Center for Research in Innovation and Smart Cities
The Center for Research and Innovation and Smart Cities has been created to bring individuals together to leverage the power of people working with technology to make our communities better.  The process starts with bringing individuals together to create awareness, leveraging our educational resources, and driving innovation through collaboration.
GOALS
To position the university as a "thinking and strategic planning arm" of regional government, and will have a broad perspective on the political and social possibilities of smart cities development. 
To further strengthen UW-Parkside's leadership role in the region including establishing a physical presence in both Kenosha and Racine.
The Center for Research in Innovation and Smart Cities will convene leaders from faculty, higher education, business, healthcare, government, and civic groups to develop a research and training agenda for the center.
To build UW-Parkside's capacity to attract sponsored research through collaboration with WiSys, the dedicated technology transfer office for the 11 comprehensive universities in the University of Wisconsin System.
Create research opportunities for other faculty and students, develop teaching and training initiatives, establish visiting scholar and speaker programs, link us to smart cities professional networks.
Support National Science Foundation-funded research campus faculty are doing to develop training methods for development of Industry 4.0 knowledge and skills.
To further the UW System's 2020 FWD strategic aims to encourage innovation through basic and applied research.
Expand academic programs in areas needed in the Wisconsin workforce.
Expand connections with employers to better respond to workforce needs.
Provide professional development opportunities to promote creativity and innovation within the university and in the broader community.
UW-PARKSIDE PRESENTATIONS AND PUBLICATIONS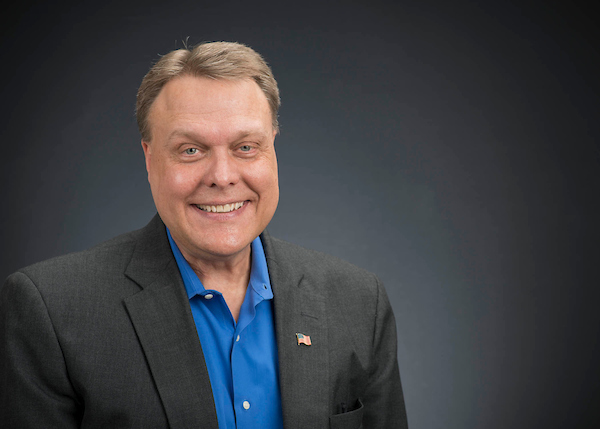 GEORGE VUKOTICH
Director of the Center for Research
George Vukotich, Ph.D. is the founding Director of the Center for Research in Innovation and Smart Cities. He is bringing together the innovation initiatives of students, faculty, startups, larger enterprise organizations, and government to create business opportunities to move our community forward. Interested individuals can reach out to George at vukotich@uwp.edu