Alumni on the Road: Arizona Pop-Up Parties 
Thanks to all the alumni who joined us at the Wisconsin Day Picnic and at Parkside Pop-Up Parties in March in Scottsdale and Peoria, AZ!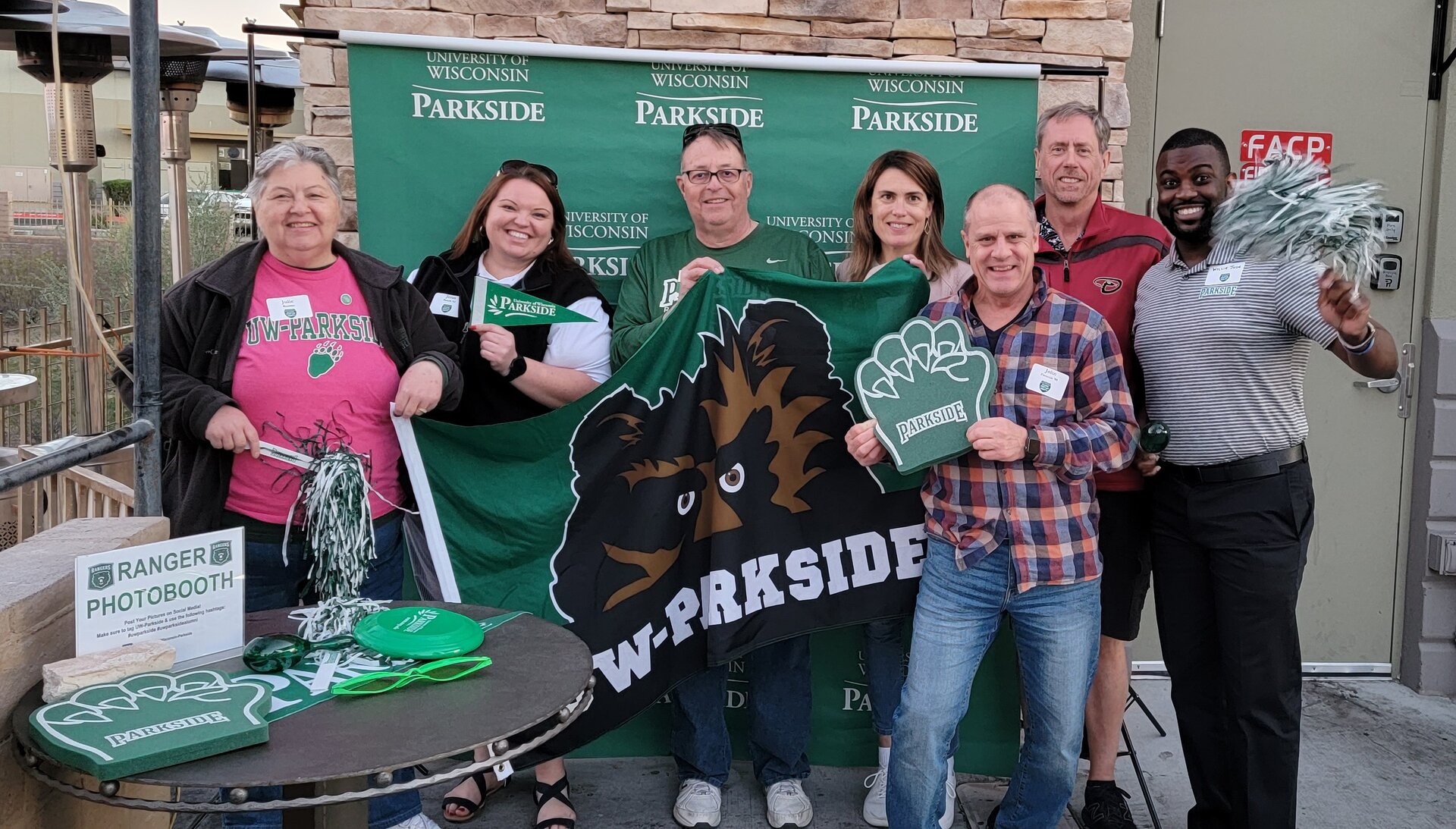 Julie Kramer, Jenn Busch '12, Jim Kramer '79 & '90, Ann Stockman '92, John Francois '88, Mike Haubrich '88 & Vice Chancellor Willie Jude II (Peoria, AZ)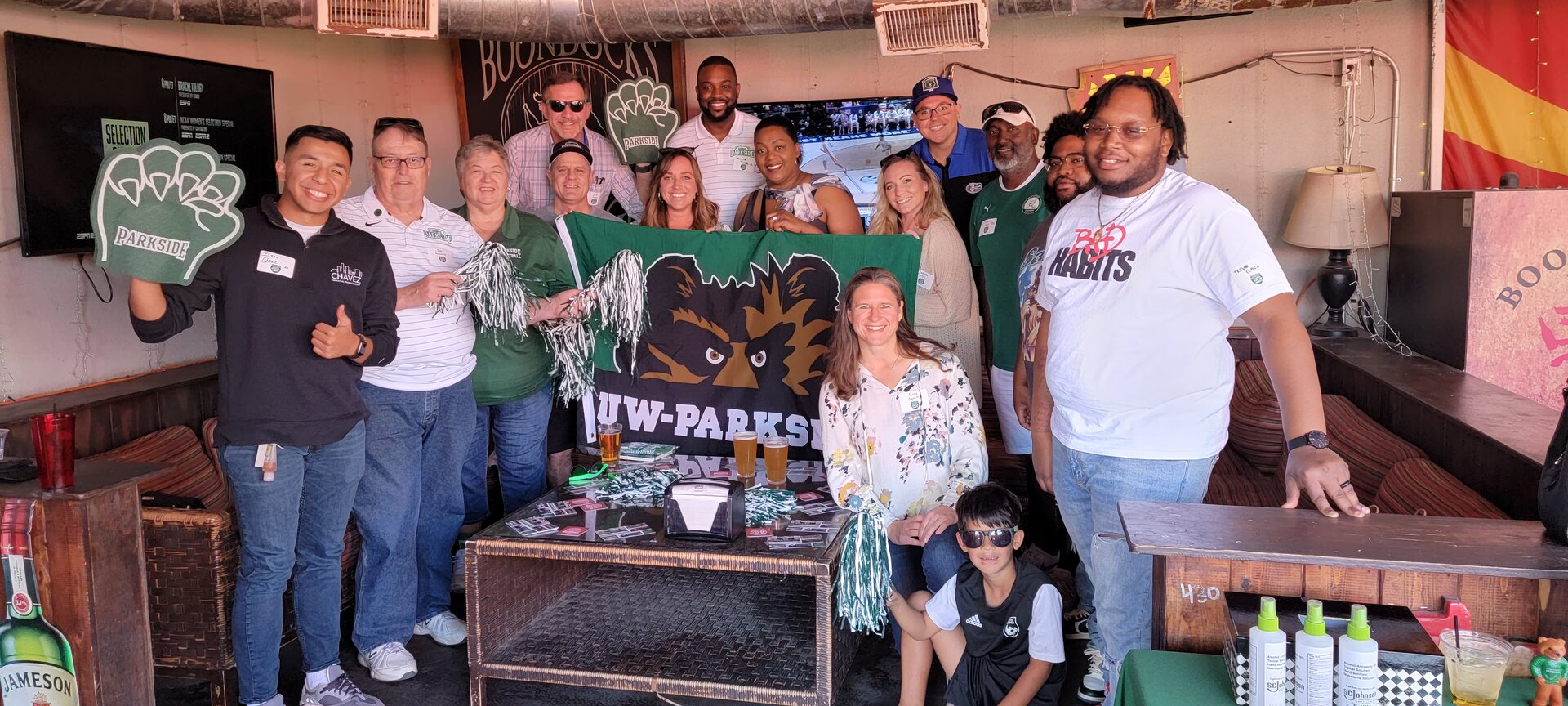 Isaac Chavez '20, Jim Kramer '79 & '90, Julie Kramer, John Francois '88, Jeff Evans, Julie Evans '12, Vice Chancellor Willie Jude II, Akela Brown '08, Jenelle Evans, Bert Borden, Chris Sagar '95, Justin Hopgood '12, Trevor Clark & Cara Sagar '97 (Scottsdale, AZ)
Alyx Pedraza '21 is currently in her first year of law school at Western Michigan University Cooley Law School.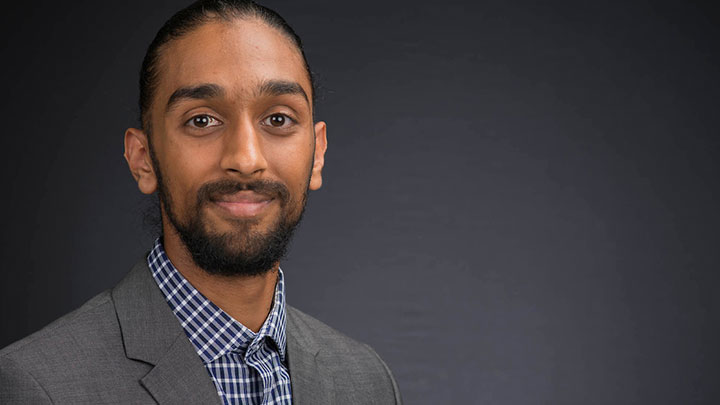 Harpreet Rooprai '21 is enrolled in UW-Parkside's MBA program. He also tried out for and made the Parkside Athletics Track and Field team. He recently earned an internship with Snap-on Incorporated in Kenosha.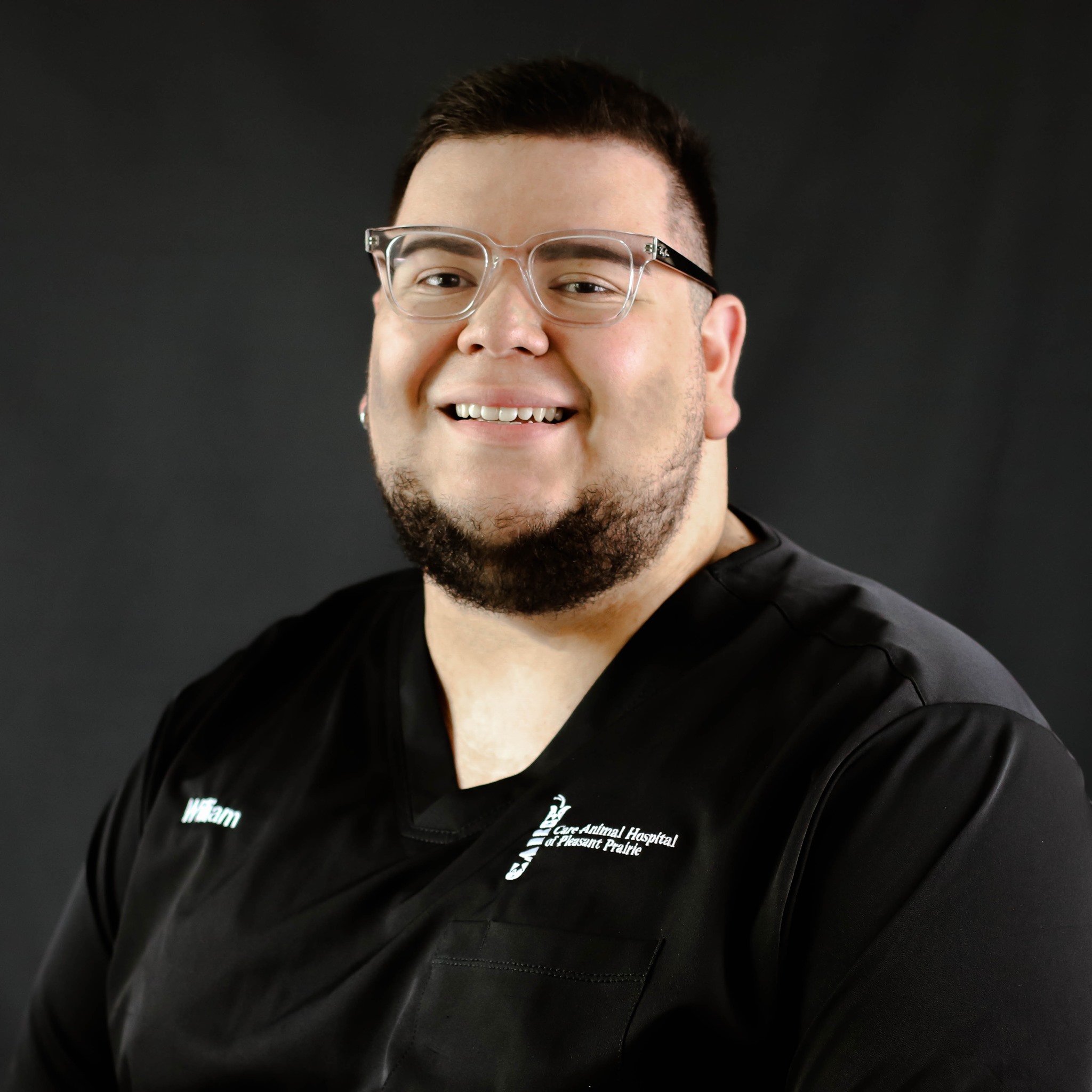 William Vargas '20 was recently hired as the Marketing Manager for Care Animal Hospital of Pleasant Prairie. William graduated in May 2020 and majored in Communication, minored in Public Relations, and received a certificate in Digital Media and Production. 
Uniqua J. Adams '16 serves as the Development Operations and Communications Director for City Year Milwaukee, and recently joined the YWCA Southeast Wisconsin board. She is also pursuing her Ph.D. at UW-Milwaukee. 
Tanzanique Cage '13 Psychotherapist LPC, SAC-IT, and owner of Empowering Transformations Counseling LLC booked her first speaking engagement with the city of Wauwatosa to discuss the impact the pandemic has had on mental health.
Scarlette Kinderman '18 started a new job with Planned Parenthood as their Regional Community Partnership Coordinator for Racine and Kenosha.  
Amanda (Sailors) Messerlie '15 graduated with her Bachelor of Science in Psychology in 2015 from UW-Parkside and is currently working towards a Ph.D. in Clinical Psychology with a specialty in Clinical Neuropsychology.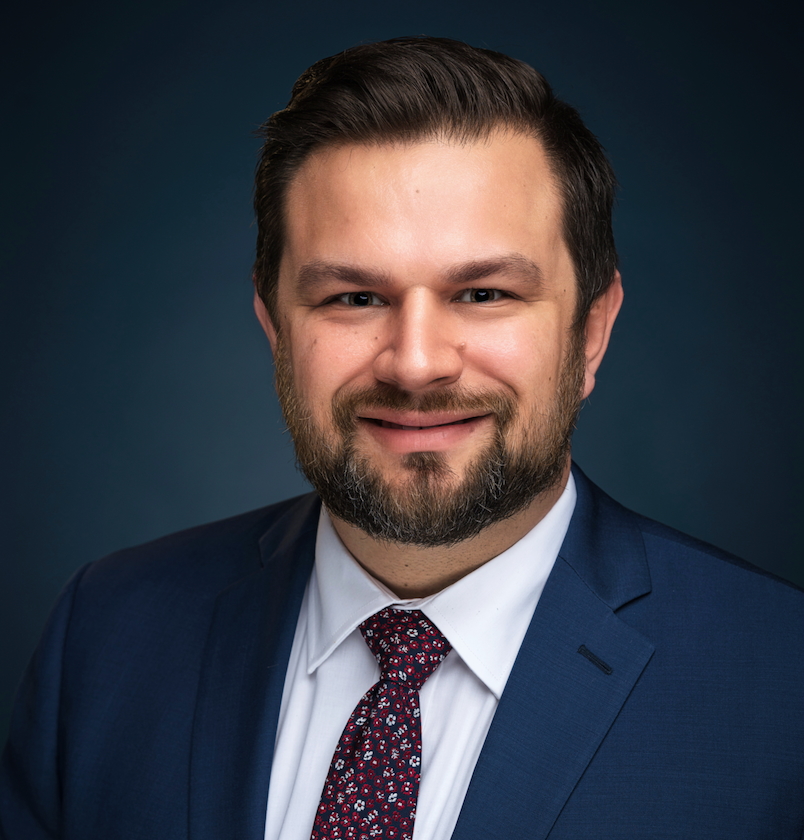 Kyle Koenen '11 has a new role as Policy Director at the Wisconsin Institute for Law & Liberty (WILL). Kyle brings extensive legislative experience to WILL and most recently served as Chief of Staff for State Senator Chris Kapenga.
Jalina Wilhelmi '16 received her MS in Forensic Psychology from Southern New Hampshire University in June 2021. 
Stephanie Yankunas '19 began working at Amston Supply, Inc. in January 2020, and was just promoted from accountant to senior accountant, while actively working towards her CPA.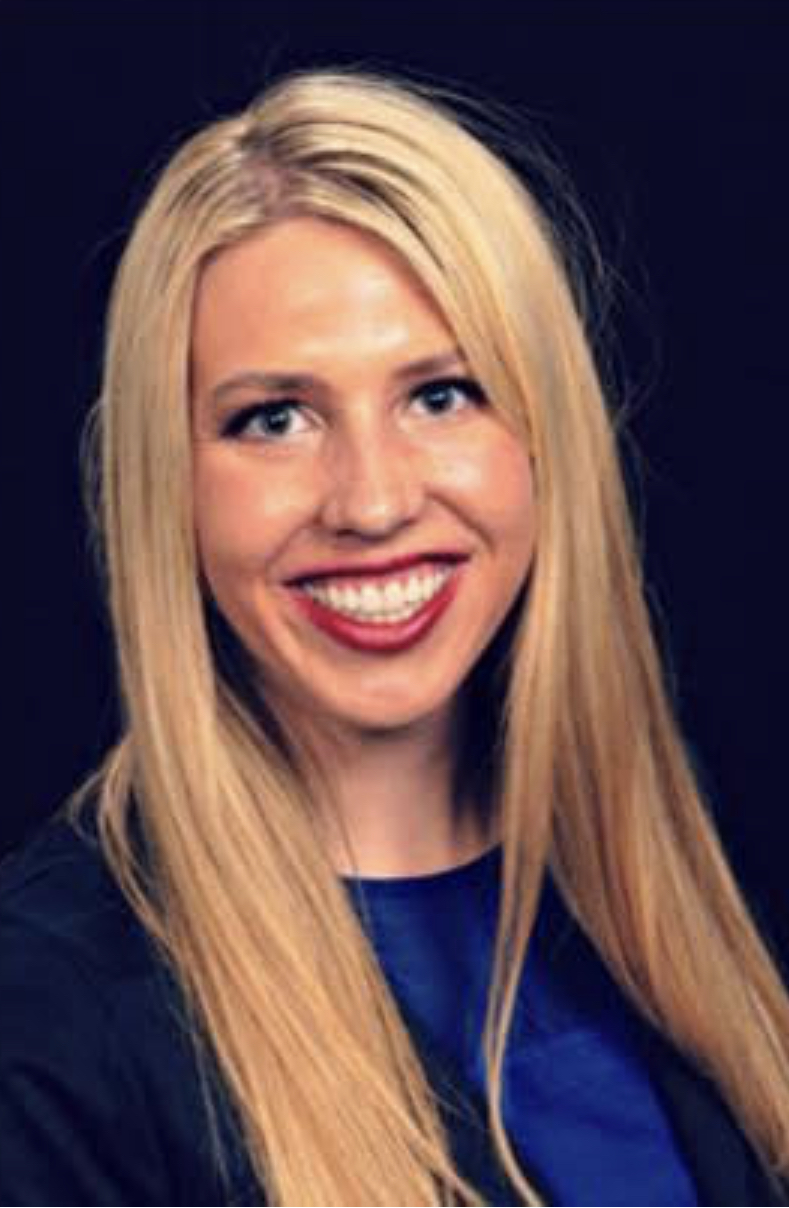 Le'erin Voss '10 has joined the dental practice at Rock River Community Clinic in Fort Atkinson. She loves helping the underserved and gets to use her Spanish. It's a good fit for her DDS and public health background. She also gets to teach Marquette Dental students one day a week and has always loved teaching. Working at Children's Hospital, she did a lot of public health education, in her college days, she was a chemistry tutor and in her younger years, she taught swim lessons.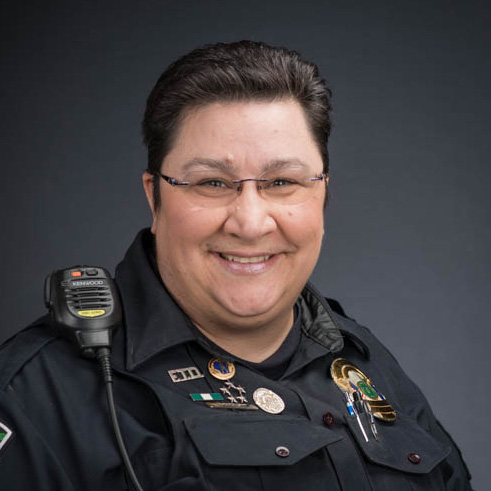 Officer Kelly Andrichik '16 helped implement the award winning You Have Options Program (YHOP). Parkside's Police Department is the first in Wisconsin to add this specialized approach for working with survivors of sexual assault. 
Dan Argueta '16 competed on the 29th season of ESPN+'s The Ultimate Fighter. On UW-Parkside's Wrestling team, Dan competed for the Rangers from 2012-2016 in the 149/157 pound weight classes. He currently holds an MMA Professional Record of 5-0 with an additional two wins on his amateur ledger. Dan, who is nicknamed "The Determined", trains at Jackson Wink Academy in Albuquerque, New Mexico under the tutelage of UFC superstar Cub Swanson.
Tracy Hoida '11 received a MFA in Dramatic Writing from Carnegie Mellon University's School of Drama in May 2021.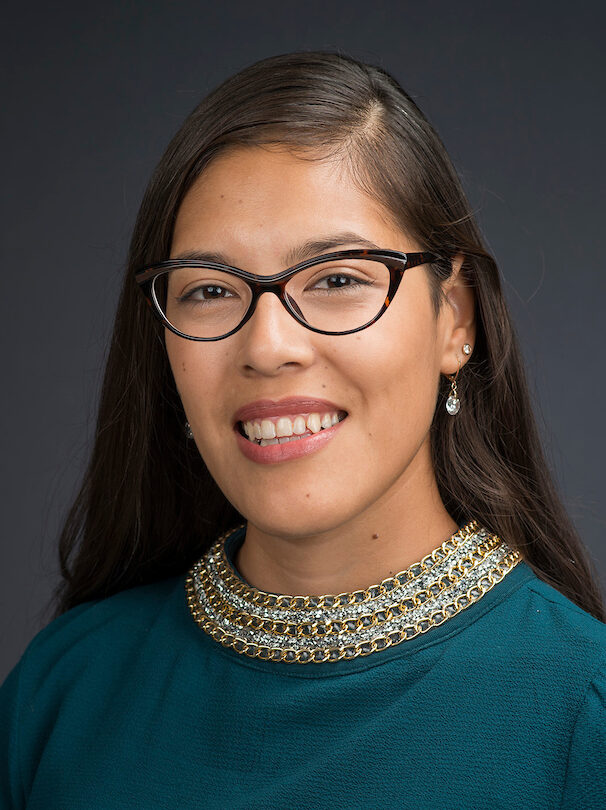 Giovanna "Gia" Gutierrez '13 is the outreach program manager and assistant to the dean of UW-Parkside's College of Social Science & Professional Studies. She was one of 14 recipients of the University of Wisconsin System's 2021 Outstanding Women of Color in Education Award, an annual honor given to faculty, staff, students, or community members to recognize their achievements in advancing equity and inclusion for people of color within the UW System as well as communities across the state. Gia was also recognized with the spring 2021 UW-Parkside Academic Staff Distinguished Service Award.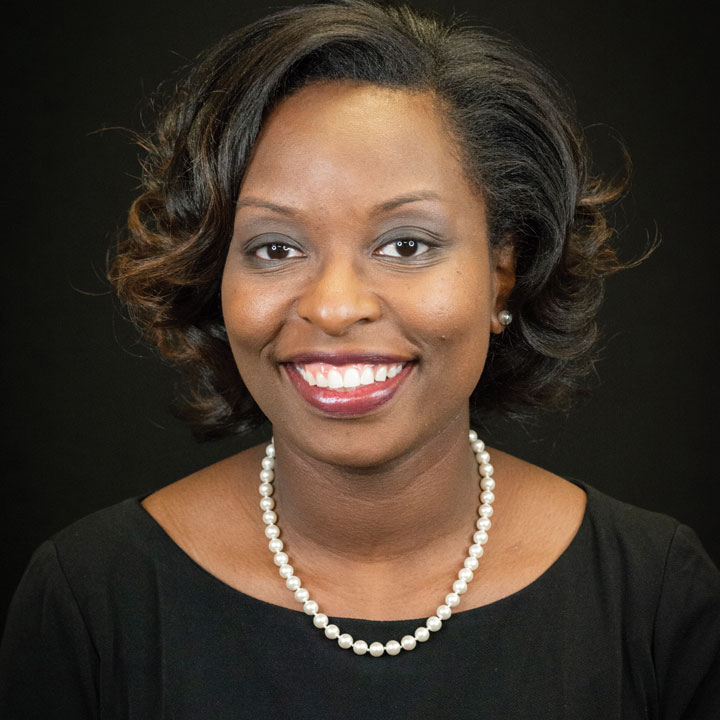 Sabrina Morgan '03, President of the UW- Parkside Alumni Association, was honored with the Women of Influence Award at the 31st annual Susan B. Anthony Awards in Kenosha.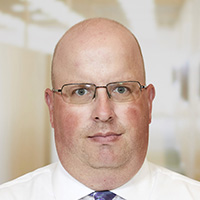 Christopher Smith '06 is an Associate Branch Buyer for Uline and will celebrate his 10th anniversary with the company in August 2022.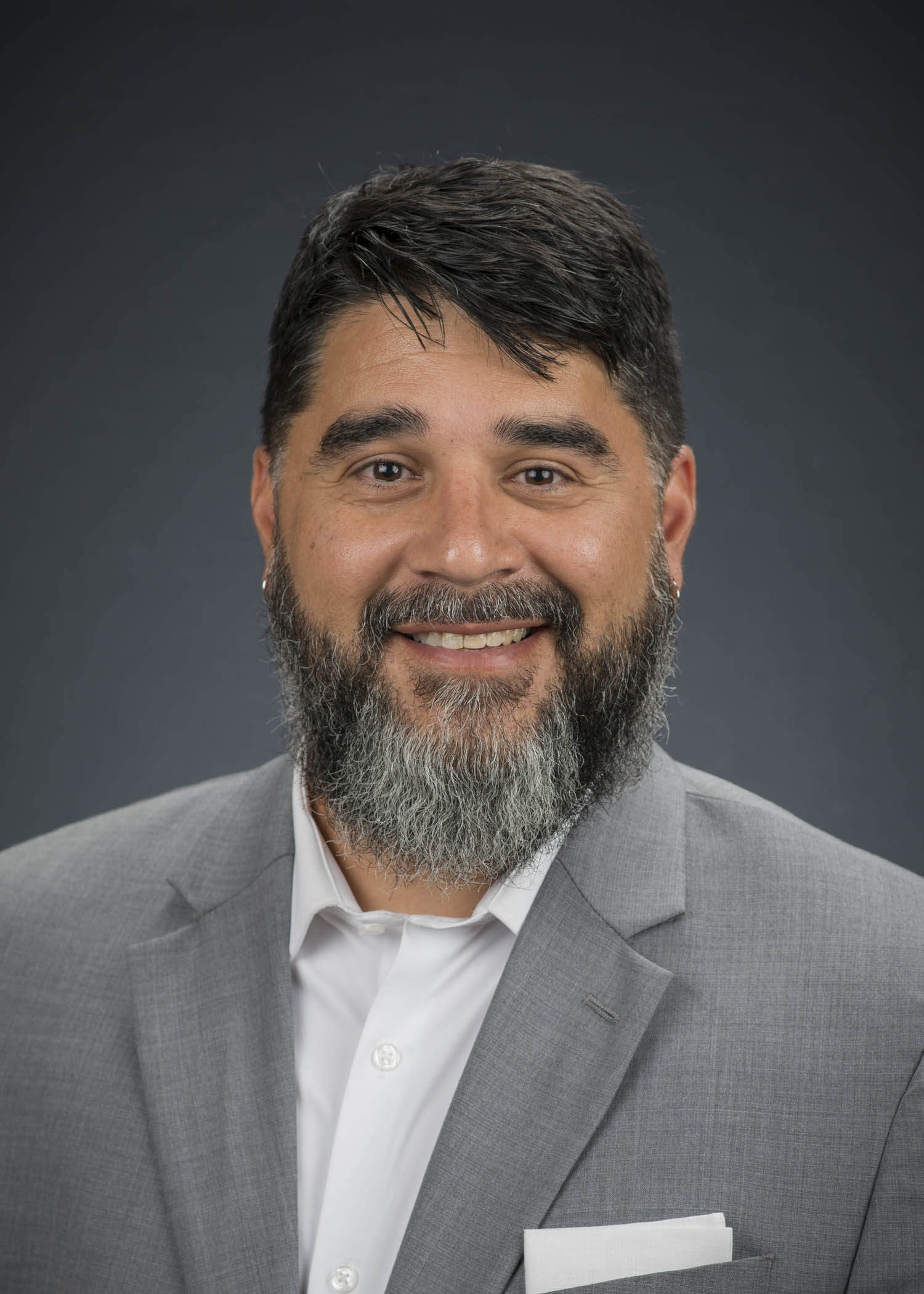 Sergio Correa '00 received UW-Parkside's spring 2021 Excellence in Advising Award. Sergio is an Academic Advisor in UW-Parkside's College of Business, Economics, and Computing and has served the university in a number of roles in admissions and advising since 2000. He and his wife Carla (Gomez) Correa '03 live in Kenosha with their two children. 
Kathlyn Dibble '05 is now serving the City of Sevierville, TN as their Risk Manager. As a specialized member of the administration team holding advanced certifications in safety and human resources, she works to control the probability or impact of unfortunate events for her organization.  
Heather Spencer '00 is a library resources support technician for the UW-Parkside Library and received the university's spring 2021 University Staff Distinguished Service Award. During the pandemic, when most of the library personnel were working remotely, Spencer was usually on campus working, making sure the other staff could do their jobs. She developed contactless curbside delivery of library materials, and is also the onsite library contact for construction and facilities staff during the Wyllie remodel project.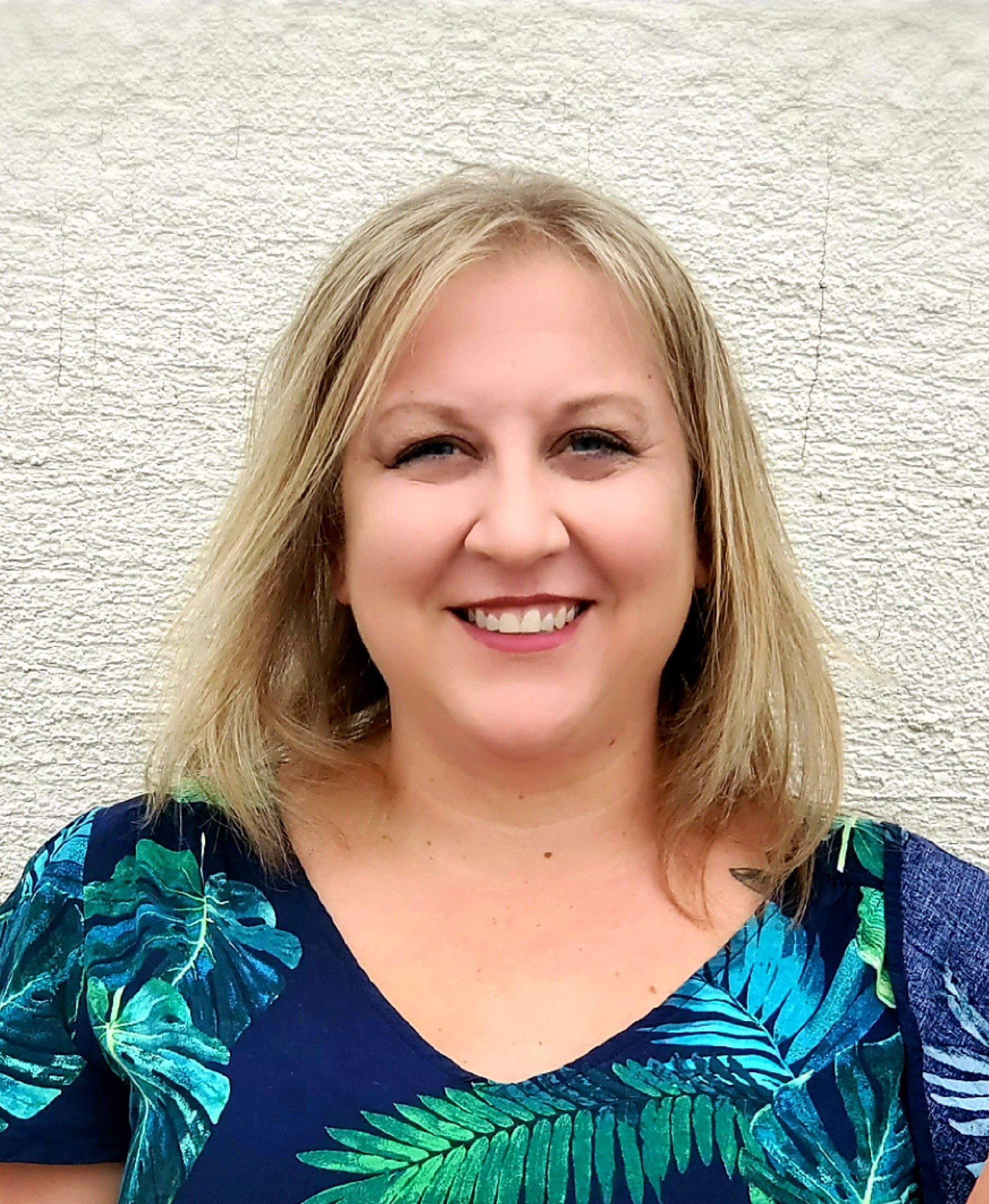 Terra Wendricks '01 was promoted to the leadership position of Assistant Regional Chief at the State of Wisconsin Department of Corrections, where she has administrative responsibility for the development and implementation of regional programs and policies; supervising and directing field units; and maintaining working relationships with public and elected officials and community agencies. Terra also teaches courses in UW-Parkside's Criminal Justice program as an associate lecturer.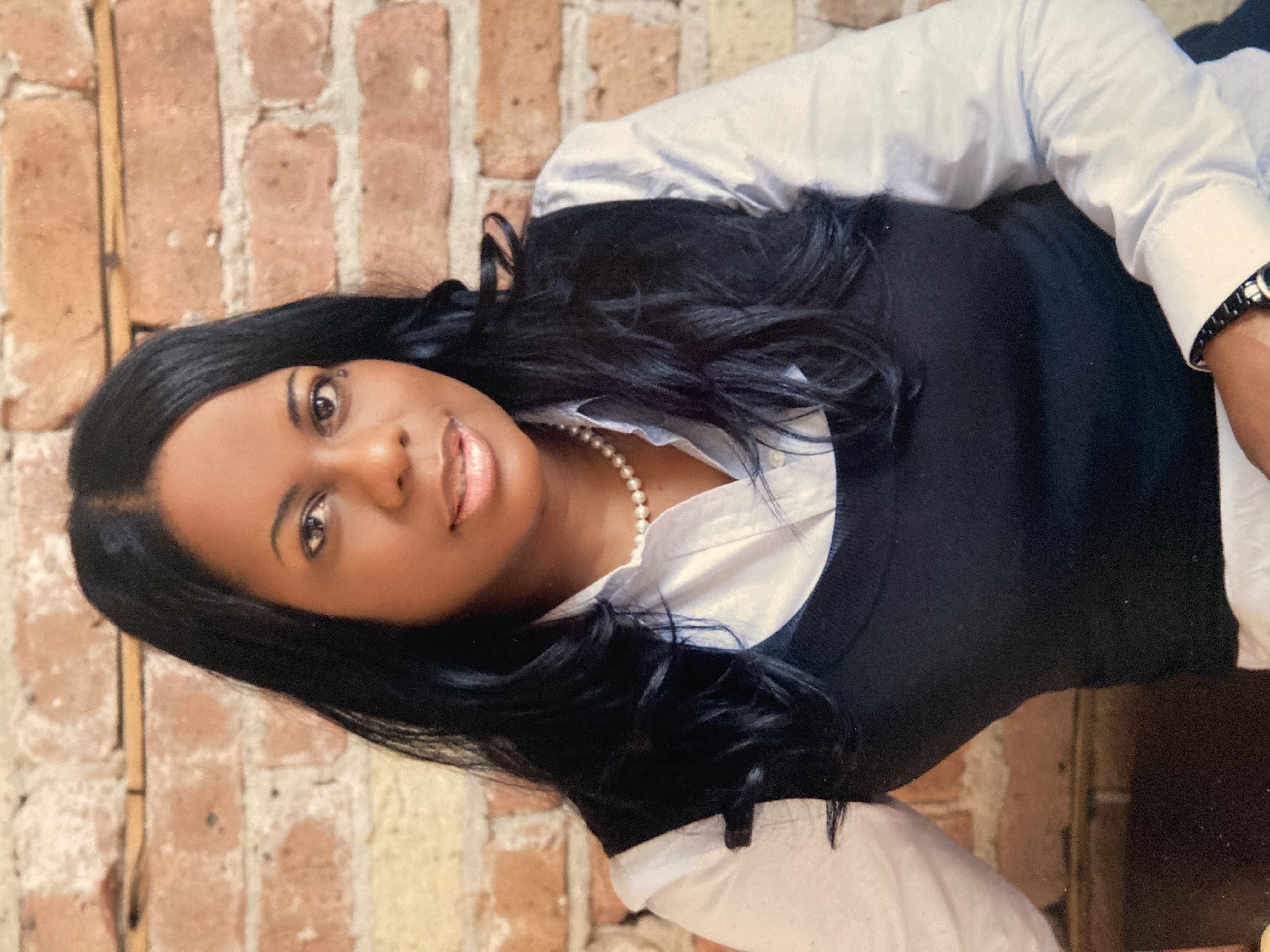 Sheila Egerson '98 recently joined Associated Bank as their new Assistant Vice President Senior Residential Mortgage Loan Officer serving Racine, Kenosha & Milwaukee Counties. She seeks to help the community achieve their vision of Homeownership one borrower at a time.  
Dawn (Mead) Hukai '91, Accounting Systems and Managerial Accounting Professor, began serving as Acting Dean of the College of Business and Economics at the University of Wisconsin-River Falls in January 2022. 
Bruce Johns '97 started a new position at Allspring Global Investments as a Municipal Fixed Income Portfolio Manager. His role includes managing national mutual funds (Ultra Short Term, Short Term, Intermediate Municipal Bond Funds) as well as managing State Mutual funds (Minnesota Tax Free Fund, Pennsylvania Tax Free Fund and the Wisconsin Tax Free Fund). 
Aaron Kapellusch '98 recently became the General Manager for a National Commercial Disaster Restoration Company. Five months into the job, he was diagnosed with a brain tumor. After two surgeries and radiation treatments, he is now back to leading his team in Wisconsin, while taking experimental chemotherapy. Aaron is moving in the right direction with the support of colleagues from around the country. 
Marshall Reese '97, Franklin Middle School Library Media Center's Innovation Specialist, was awarded a $2,500 grant from the Janesville Education Foundation to assist in the purchase of a Glowforge 3D laser printer in May 2022. The Glowforge will be a part of the new STEAM area that Marshall is developing in the Franklin LMC. He took over the Innovation Specialist position in September 2021 after 5 years at Franklin and in his 21st year in education.  
Karen Scarfone '93 is a cybersecurity writer and editor and has had her own business for over 10 years. Recently, she co-authored the Secure Software Development Framework (SSDF) for the National Institute of Standards and Technology (NIST). The White House is currently planning how federal agencies will adopt the SSDF, and she is excited to see her work being put into action to improve software security throughout our government.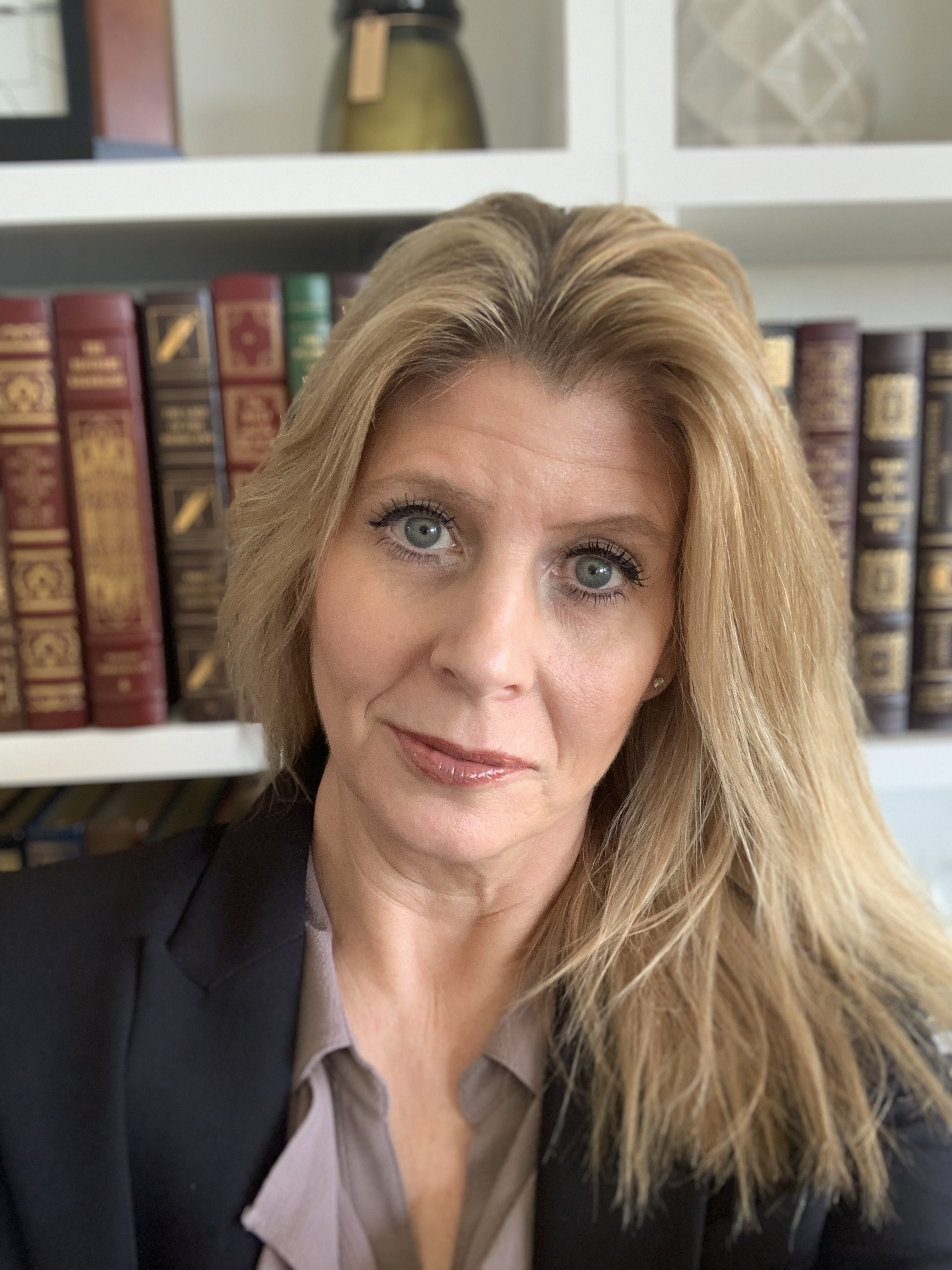 Ramona Seabaugh '96 is fulfilling her goal of serving as a public CFO, after numerous escalating successful leadership positions within finance. She credits the quality education and flexibility of Parkside, where she attended night school while working full-time during the day and part-time on weekends, as an important part of her career success. "Forever grateful!"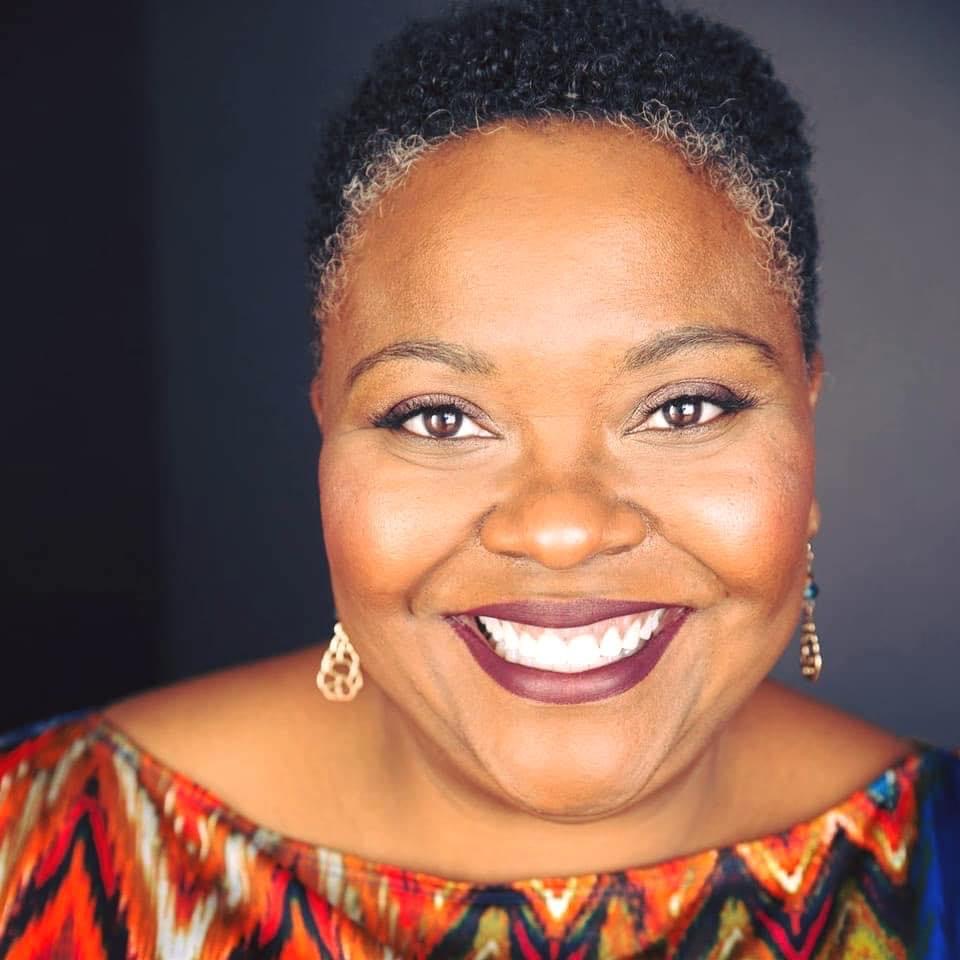 Michelle Borleske '91 was recently appointed Dean of Upper School Student Affairs at The Gregory School in Tucson, Arizona where she also serves as the Director of College Counseling.
Vincent Borleske '91 works at the University of Arizona as the Director of Engineering Research Administrative Services for the College of Engineering. 
James Heller '97 serves as UW-Parkside's Chief of Police and helped implement the You Have Options Program (YHOP). YHOP received the University of Wisconsin System's inaugural University Staff Excellence Award for 2021. UW-Parkside's Police Department is the first in Wisconsin to add this specialized approach for working with survivors of sexual assault. 
Barry Tait '90 is the owner of Tait Media, a video and media production company based in the Racine area since 1993. Barry recently expanded Tait Media's offices to include more studio space and a podcast room. 

La Shawn R. Stanton '97 has been named Chief People Officer at The Place for Children with Autism, a leading provider of applied behavior analysis (ABA) therapy services for children with autism in Illinois. 
Carol Jenkins-Espinosa '85 retired from University of Wisconsin Colleges in April 2021. 
Jennie Tunkieicz '87 was honored with the Women of Influence Award at the 31st annual Susan B. Anthony Awards in Kenosha.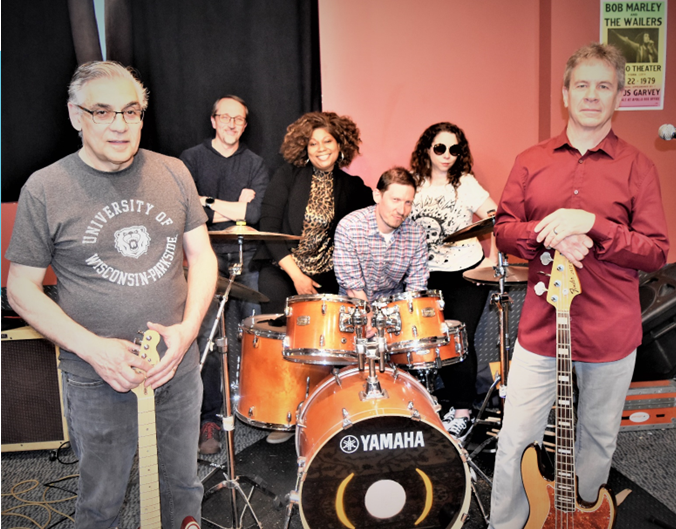 Francesco Salituro '80 and his band Almost the Cure won the 8th annual Battle of the Biotech Bands in Boston and raised $100,000 for the Joseph's Hope Scholarship Fund at Epilepsy Foundation of New England. All while sporting his UW-Parkside shirt! Francesco is the founder and sole proprietor of Salituro MedChem Solutions and has been a scientific leader in pharmaceutical industry for over 34 years.
Ralph Harms '83 & '89, has recently retired after many years of experience in various product marketing and supply chain management positions. "I credit the education and experiences I received at UW-Parkside as a leading contributor to my successful career." 
Steven Rogstad '81's book "Lincoln Among the Badgers: Re-discovering Sites Associated with Abraham and Mary Lincoln in Wisconsin" was published last October. It was named a "top 40 book to buy for the holidays" by the Milwaukee Journal, and Wisconsin Public Radio broadcasted a portion of it on the "chapter a day" program. The book is enjoying healthy sales and reviews nationwide. 
Robert L. Turner '76, a former student senator, served as an alderman on the Racine City Council for 28 years and was a member of the Wisconsin State Assembly for 22 years representing the city of Racine. Robert is currently the president of the Racine Police and Fire Commission. 
David Houtz '71 (Nov. 17, 2021) 
Shay Majors '10 (Jan. 27, 2022) 
Jeffrey O'Connor '84 (Jan. 22, 2022) 
Peter Yoghourtjian '76 (May 11, 2022)