UW-Parkside Student Showcase Mentors

Special thanks to these alumni who volunteered as mentors for the UW-Parkside Student Showcase on April 29, 2020. They provided valuable feedback to students presenting research and creative activities in this online showcase.
 
| | | |
| --- | --- | --- |
| Meagan Bella '14 | Rason Grant '15 | Dean Sivley '80 |
| Spencer Bursten '13 | Susan Jensen '03 | David Snieg '03 |
| Sean Butterfield '14 | Antonia Kosikowski '97 | Tanisha Stokes '09 |
| Stacey Chapa '03 | Rebecca Kuske '17 | John-Paul Surdo '09 |
| Matt Engibous '03 | Anh Nguyen '17 | Lori Videkovich '96 |
| Dave Fleury '96 | Jack Nickeas '17 | John Werwie '72 |
| Amy Furreness '07 | Mary Olson '73 | Daniel Wojciechowicz '05 |
| Abbey Gehring '04 | Witney Rightler '07 | Margaret Wright '95 |
Le'erin Voss '10 earned her Doctor of Dental Surgery degree from the University of Minnesota in May.  She also earned one of the school's top awards, the Minnesota Academy of Pediatric Dentistry Performance Award. Le'erin and her husband, Ernesto Bogarin Miranda, MD, plan to practice in southeast Wisconsin.  
Richard Anderson-Martinez '10 recently joined the Milwaukee Institute of Art and Design as the inaugural Director of Inclusivity. In this role, Richard reports directly to the president and assists the college in creating and implementing an inclusivity plan that will help it become a richer, more inclusive and diverse community. 
Scott Coey '12 was recently elected to the Racine Unified School Board. Scott is a graduate of Racine Park High School, and teaches advanced placement geography, sociology, government and world history classes at Kenosha Bradford High School.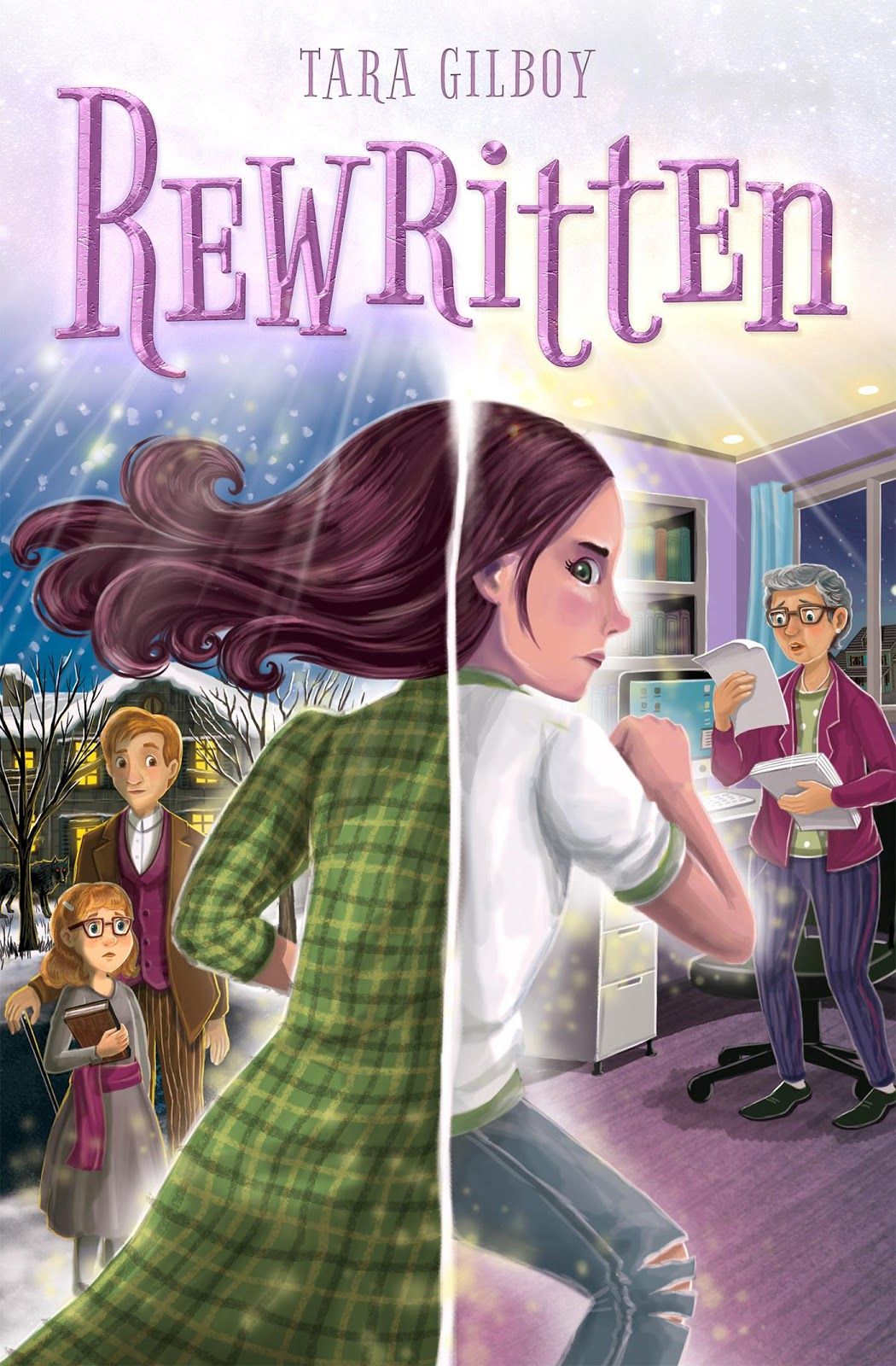 Tara Gilboy '10's middle-grade book, Rewritten, was released in April by Jolly Fish Press. In the book, Gracie is transported into a horror story and is on the run from the evil Queen Cassandra, where she must save her best friend Walter and help the story's characters escape a devastating fate. Tara holds a Master of Fine Arts in Creative Writing from the University of British Columbia. She teaches creative writing in San Diego Community College's Continuing Education Program and for the PEN Writers in Prisons Program.
Jason Love '13 hosted the Animation Celebration Festival in April. The event, which was originally planned as a live event but was converted to a free online event due to COVID-19, featured more than 30 animated films along with interviews with their creators and drew an audience of 520 attendees over two days. Jason is a YouTuber, filmmaker, and video production educator.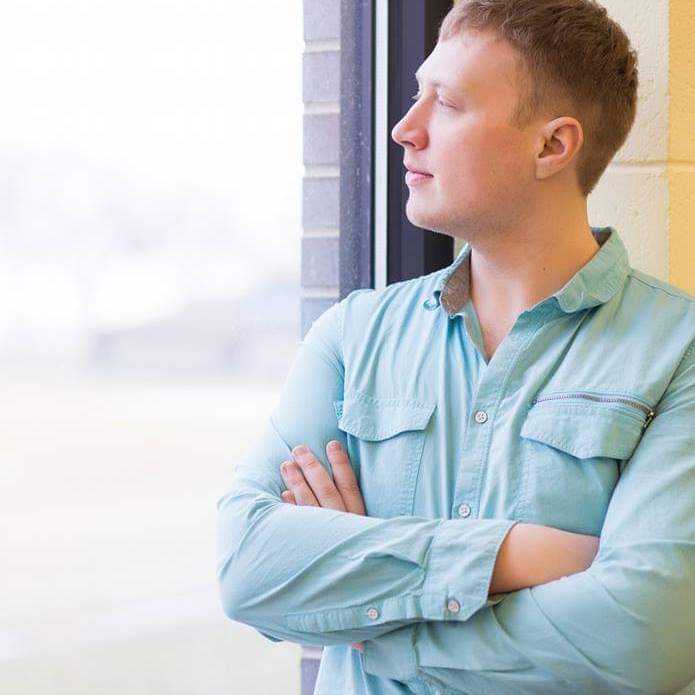 Christopher Rosin '11 has written a new book, The Immortality Recipe. It is a story for youth about a girl who suspects her grandma's secret recipe book is a spellbook, and discovers their family holds the key to living forever. The Immortality Recipe is available on Amazon.

Max Feiler '18, Mark Jensen '17, and Joshua Sherman '06 – all graduates of UW-Parkside's music program – now direct instrumental music programs in Racine Unified School District high schools (Case, Park and Horlick, respectively).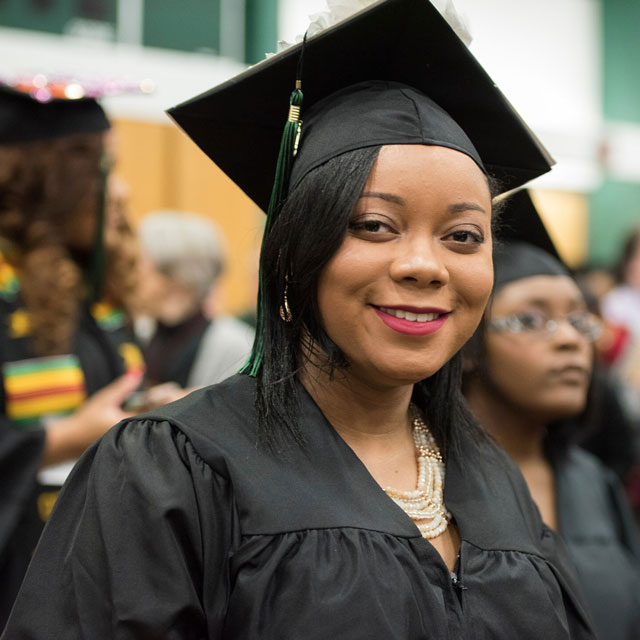 DESARAE SAFFOLD
Class of 2017
My story is to find your Parkside Family. I commuted for 3 years: went to school, work and home. That was my life. I wanted to change that so I made the decision to live on campus for my final year. It was one of the best decisions I could have ever made. I made friends, connected well with faculty and staff, attended on campus events and became a student leader! Lifelong friendships were made.
IF NOT FOR PARKSIDE ...  I would have never broken out of my comfort zone and reach for my dreams.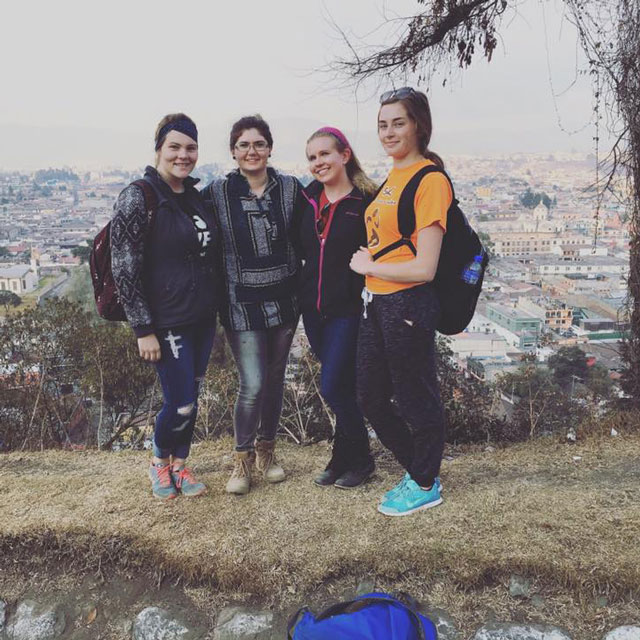 CAROLYN EASTMAN
Class of 2018
I went to Guatemala on a life-changing study abroad trip to complete my Spanish major. We saw volcanoes, experienced an earthquake, saw a Mayan ceremony, and met some really amazing people. We will never forget our host families and the memories made. A big thank you to Professora Kauffman and Casa Xelaju for organizing the trip and allowing us to have an experience of a lifetime. 
IF NOT FOR PARKSIDE ...  I never would have met the amazing friends I have today or see life from a different perspective, nor have the courage to continue traveling.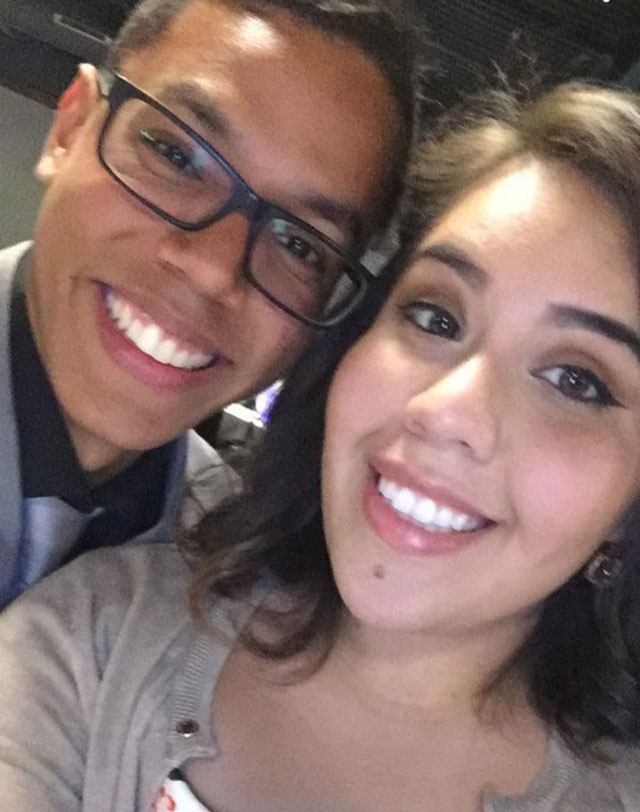 YOGER J. AGUILA
Class of 2020
The most important and best story is when and how I met the most amazing and beautiful lady in the universe that today is my life partner and significant other.  It was during my first semester at UW-Parkside (Fall 2016), when we started working together as leaders in our campus organization, and I felt in love with her. Since then, Crystal has become my motivation and I am so blessed with her. 
IF NOT FOR PARKSIDE ...  I couldn't have met the love of my life.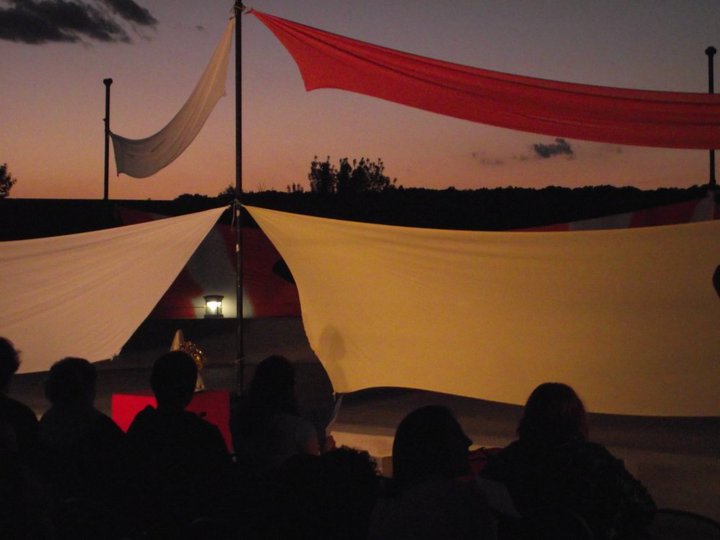 FELICIA DOMINGUEZ
Class of 2011
In Fall of 2010, my learning/creating/leading came to an apex of inspiration in a Parkside Drama Club performance of "Much Ado About Nothing". The Two Week Shakespeare production (two weeks of rehearsing, designing, and marketing) opened in the Student Center's new terrace to resounding support and amusement. This event fueled my still-burning passion for Shakespeare, spurred my future as a theatre director and educator, and cemented many friendships that would serve me both professionally and personally in my future. Thank you, UWP!
IF NOT FOR PARKSIDE ... I might not have ever realized my ambition and ability of directing Shakespeare.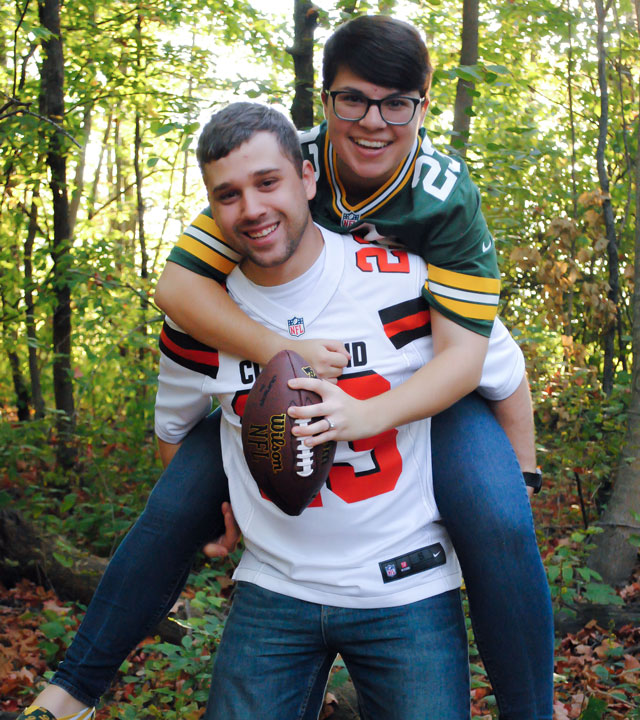 MAGGIE LAWLER
Class of 2014
My whole family went to Parkside. When it was my turn to become a Ranger, I was lucky enough to become the Editor-in-Chief of the student newspaper, The Ranger News. I was a student employee for Campus Technology Services, which led to me becoming a permanent employee upon graduation. And I met my future husband during a gen-ed extra credit lecture in Molinaro Hall! I'm so thankful for Parkside. 
IF NOT FOR PARKSIDE ...  I wouldn't have the career I do now, or the fiancé!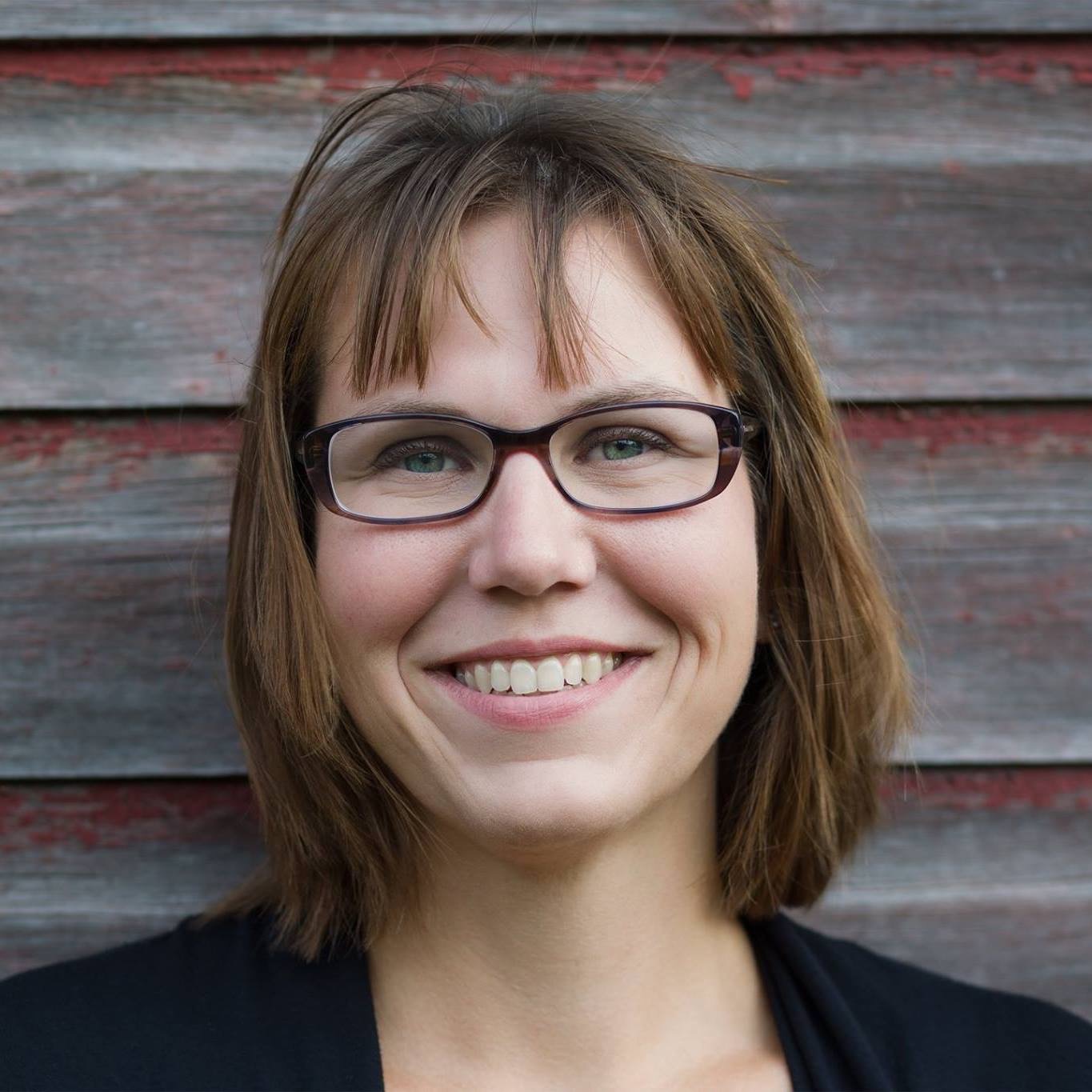 Kathlyn Dibble '05 has served as the director of risk management for the City of Waukegan, Ill since 2018.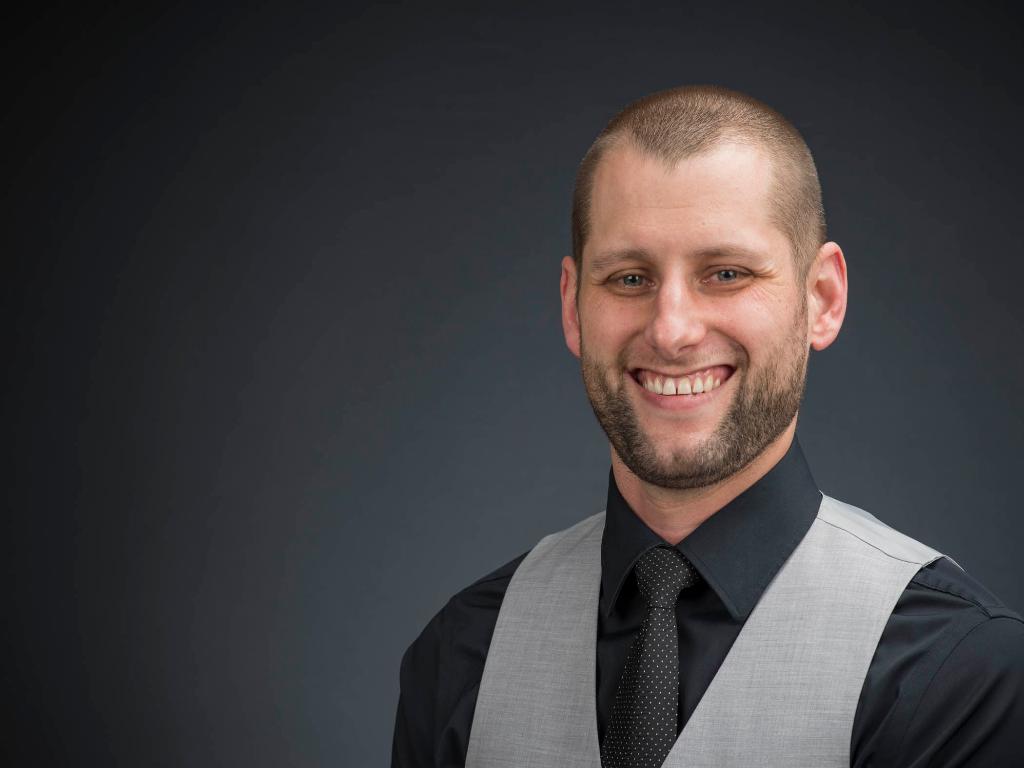 Adam Schemm '08 was recognized as the Sport Management Alumnus of the Year for UW-Parkside's Health, Exercise Science, and Sport Management (HESM) Department. Adam is the senior associate director of athletics for external relations at UW-Milwaukee. In his role with the Panthers, Schemm leads marketing, ticket sales, communications, social media, and event operations. In addition, he oversees the Panther Baseball program.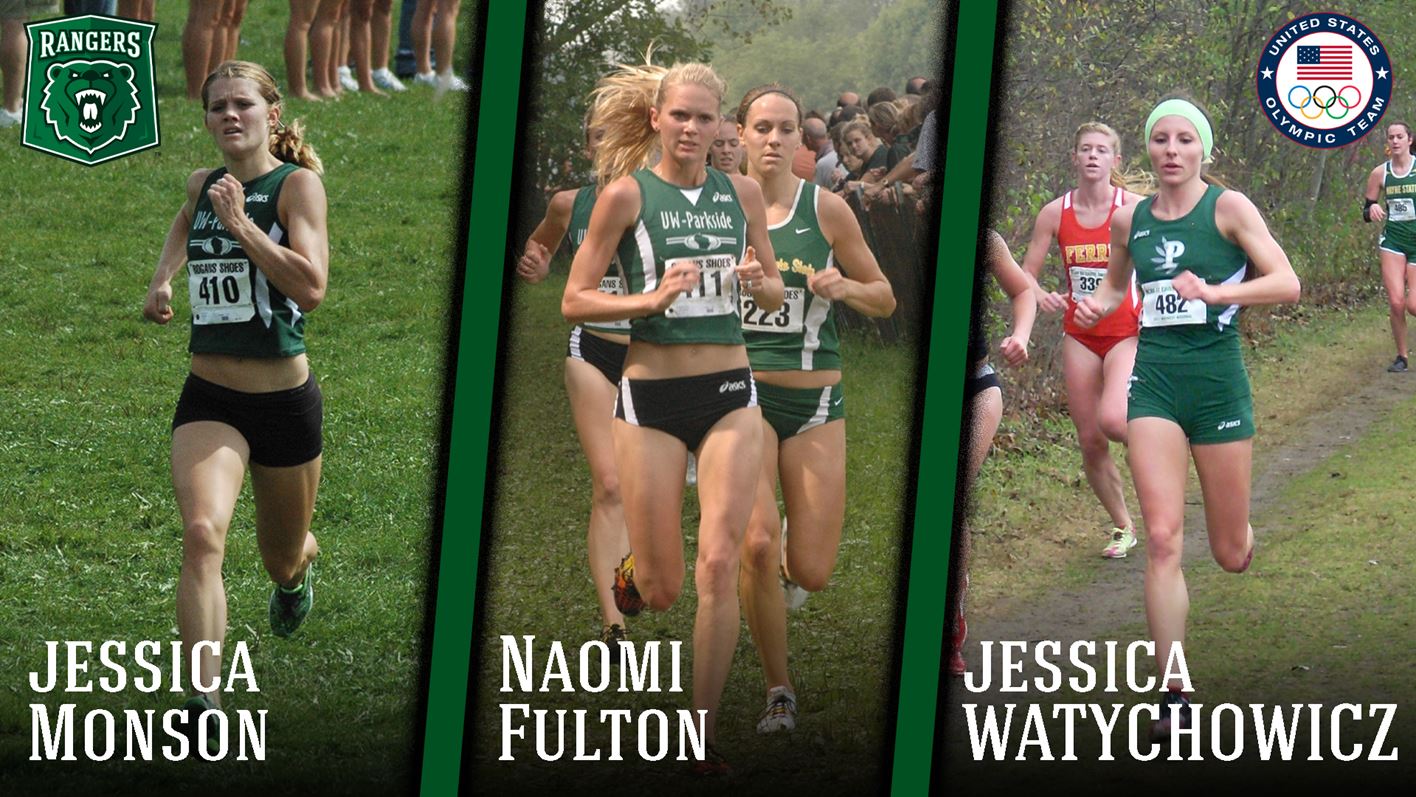 Naomi Fulton '08, Jessica Monson '09, and Jessica Watychowicz '14 qualified to compete for spots on the 2020 United States Olympic Marathon team. The three are former UW-Parkside cross country athletes. Naomi and Jessica Monson traveled to Atlanta for the Olympic Marathon Trials in February. While neither secured spots on the Olympic team, they show the talent and determination of Ranger alumni. Jessica Monson works at Westosha Central High School (Salem, Wis.) as the school nurse and head cross country coach. Naomi is a middle school math teacher at Christian Education Leadership Academy (Pewaukee, Wis.). 
Nicole (Totoni) Melendez '04 left her 18-year career with Lake County (Ill.) Probation and joined forces (part-time) with her husband to run their family restaurant, El Famous Burrito - Waukegan. She also works part-time for the Lake County State's Attorney's Office as the victim offender mediation coordinator. For the last 10 years, Nicole has also been an adjunct instructor for the College of Lake County teaching the Behavioral Choice Module, a court ordered restorative justice curriculum she developed, with both an adult and juvenile track.
IN MEMORY
Elizabeth Olszewski '08 (February 9, 2020)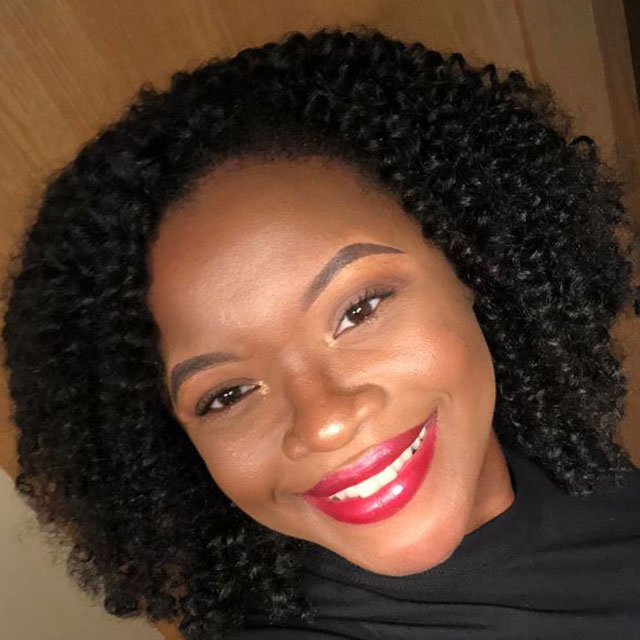 Shewanna Brown Johnson
Class of 2003
The best way to predict your future is to create it. However; when the community around you supports your dreams....You achieve them! I am a graduate of the '03 consortial nursing program with UWM but a true undergraduate alumni of UWP at heart!  Thanks to the UWP community, I completed my doctorate of nursing practice degree in 2016.  
#nurse #educator #researcher #advocate #wife #mother
IF NOT FOR PARKSIDE ...  I wouldn't be able to live out my dreams.  We may be small in size but the magnitude of the support at our campus is remarkable.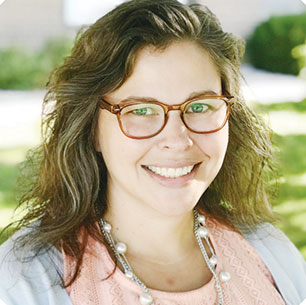 Karin Krischmeier
Class of 2002
Have you ever felt like you lacked direction in life? When I started as a freshman at University of Wisconsin-Parkside, that was me, but professors, Faye Akindes and Wendy Leeds-Hurwitz, changed my life and set me on the path to create impact. Now I am the vice president of community impact at United Way of Racine County, where local donations help us create change for the community. 
IF NOT FOR PARKSIDE ...  then I just don't know where I'd be.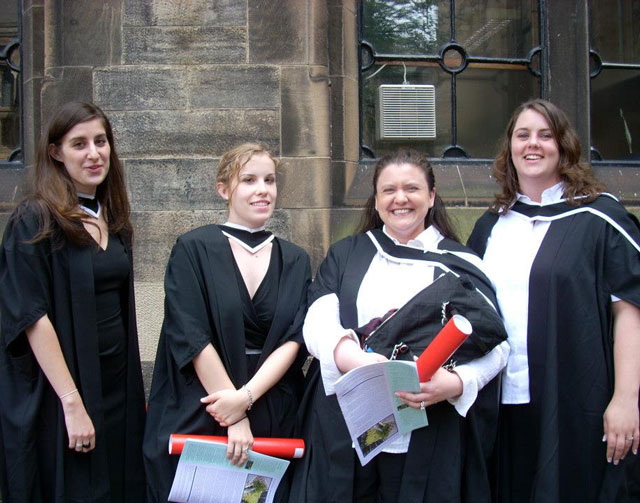 PAIGE (MANO) BARRETO
Class of 2005
I took my first art history class with Dr. Funkenstein my first semester at Parkside. While challenging, her classes helped me to realize that I had a real passion for the subject. After an art-filled semester abroad in London my junior year, Dr. Funkenstein encouraged me to pursue my first master's degree at Christie's Education in London! It was one of the best experiences of my life. 
IF NOT FOR PARKSIDE ...  I wouldn't have pursued my academic passions into graduate school and beyond.
JohnRae' Stowers '99 was recognized as one of Milwaukee Neighborhood News Service's 'SHEroes' of Milwaukee for her leadership and dedication to the community. JohnRae' is director of Marquette University's Freshman Frontier Program, a summer bridge program that offers students a jumpstart to campus, and assistant director of the Office of Student Educational Services, an academic support program. She is also the founder and owner of JazzyRae' Jewels and Accessories.
IN MEMORY
Arlene (Newton) Moore '91 (April 21, 2020)
Cynthia (Demeulenaere) Summers '96 (May 3, 2020)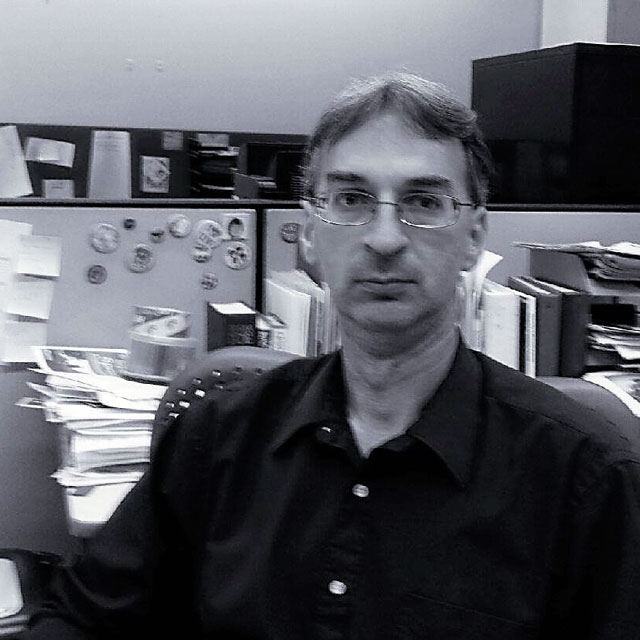 DAVID GEHRING
Class of 1990
I worked as a student for the library from 1985-1990 and earned an Art and English degree. After graduation,  I went to Europe for a month and came back to become a supervisor in the library. While at a former student worker's wedding I saw my future wife, Michelle. Two of my siblings graduated from here and my son, Mark, attends UW-Parkside. I have many reasons to be thankful for UW-Parkside. 
IF NOT FOR PARKSIDE ...  I am not sure what I would be doing for a living.
JEFF RHEIN
Class of 1997
Started at UWP, 25 years ago fall of '93, UWP was roughly an hour and 45 minutes from where I grew up and I didn't know a soul... I was a walk-on cross county runner (fall93- winter 96) under Coach Lucian Rosa, so I got to move in early (which was cool!). Campus apartments meant I had 7 roommates and it just so happened that two of them shared a first name with me- we are still close to this day. 
IF NOT FOR PARKSIDE ...  I probably would have attended another state school, but I don't think I would have become the person I am today, UWP allowed my personality to come out through athletics, campus housing, SafeWalk and being an RA.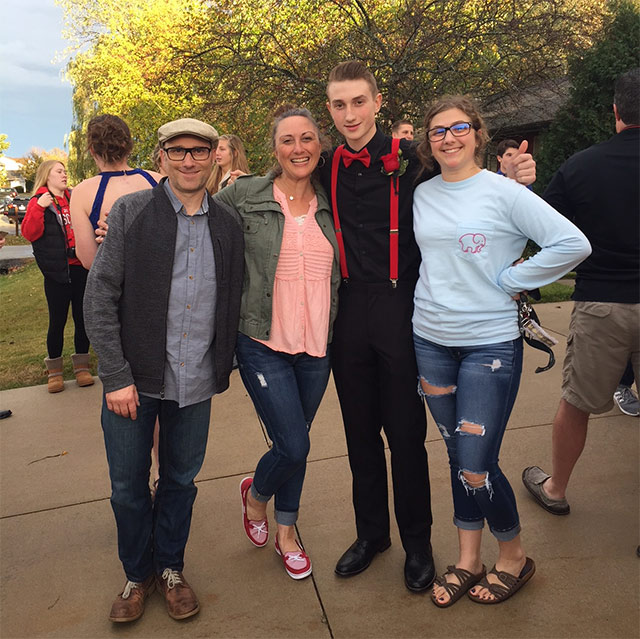 FRANCA (SAVAGLIO) CARLS
Class of 1990
I started at UWP in the Fall of 1986, majoring in Communication and Psychology. I was also very involved on campus: started the Parkside Association of Communicators and I held office for the Parkside Activities Board. These experiences shaped my future. I'm currently an Administrative Assistant in the Kenosha Mayor's office where I happily collaborate with UW-Parkside staff - full circle! 
IF NOT FOR PARKSIDE ... I would not have my beautiful family! I met my husband, Tim Carls, in the Union and we have two amazing kids: Hannah is a freshman at UW-Parkside majoring in Teacher Education with a minor in Math, and Liam is a junior at Horlick High School in Racine - he's interested in Physical Therapy. We are proud parents for sure!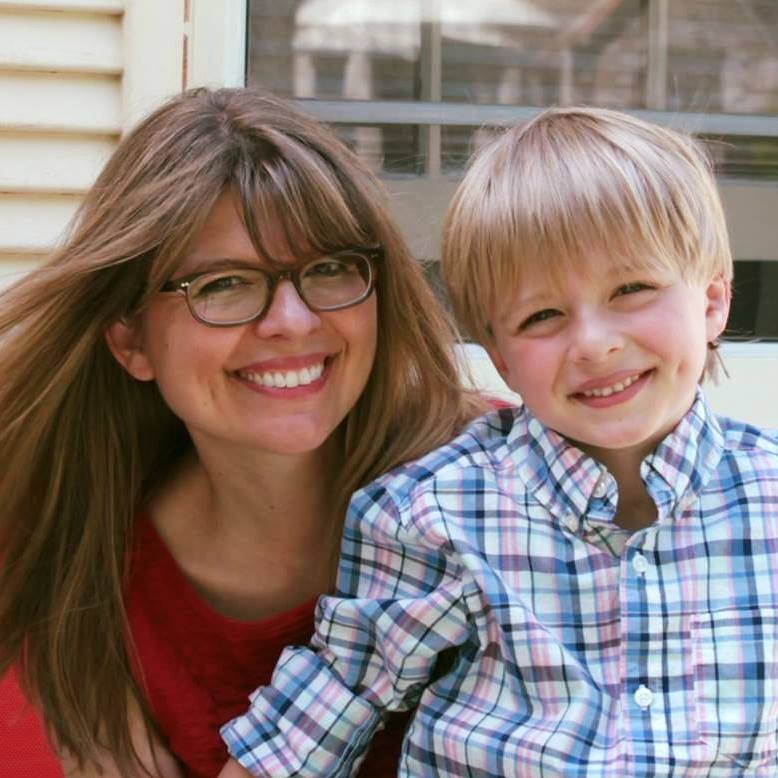 LISA NALBANDIA
Class of 1999
I studied French philosophy and helped found WIPZ. At Parkside, I learned how to think critically and run a radio station. I've been doing both ever since!
IF NOT FOR PARKSIDE ... I wouldn't have learned the power of hard work and grit!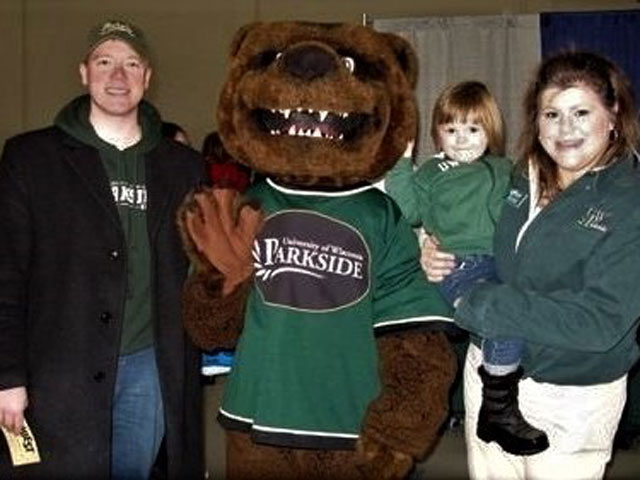 NICOLE LEIPSKI
Class of 1998
UW-Parkside was an instrumental factor in my family and career.  Junior year, while serving as President on the Activities Board, I met my husband who attended another university.  We dated and he transferred and we both graduated from UWP.  I then worked at UWP as an Admissions Counselor for 11 years. We joke that he was my first "recruit."  We owe our family to UW-Parkside. 
IF NOT FOR PARKSIDE ...  I would not have found my passion for the work I do in outreach & education and of course, my family.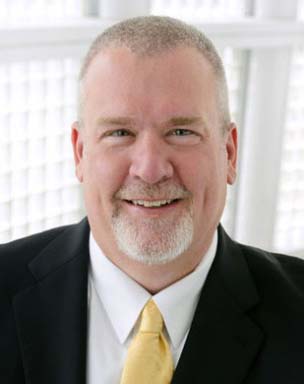 John Culshaw '86 was recently elected Vice President/President Elect of the Association of Research Libraries, a group of 124 research libraries in the United States and Canada that supports research libraries. He will take the role of President in October 2020. John has served as the Jack B. King university librarian at the University of Iowa since 2013. He was recognized as a UW-Parkside Distinguished Alumnus in 2015.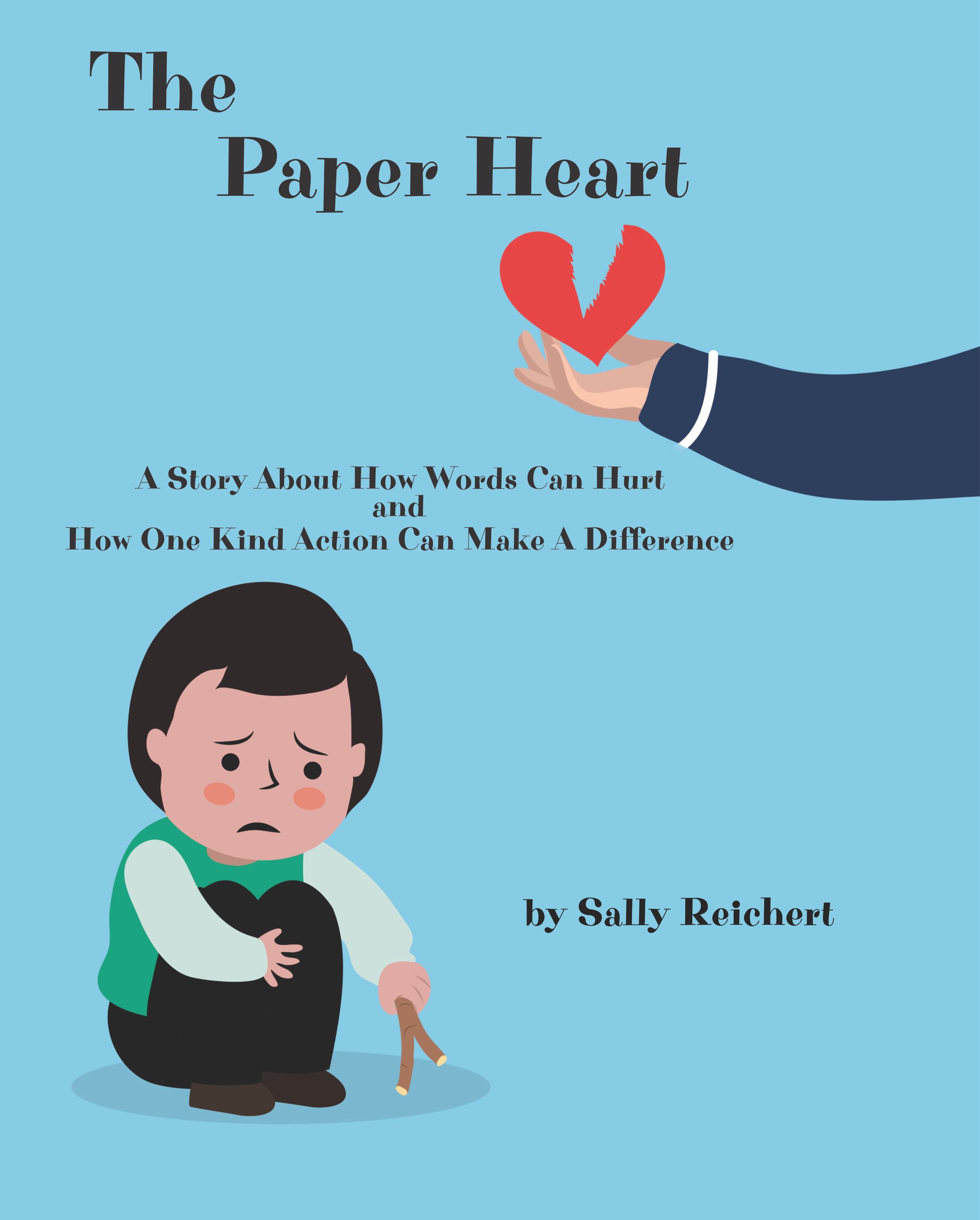 Sally (Iselin) Reichert '85 has authored her first children's book, The Paper Heart, which debuted in October 2019. The Paper Heart is a story about kindness, empathy, and friendship that shows how one boy's actions can have a lasting effect on others. Educational materials are available at tailgatorpress.com. 
Tom Haupt '84 is the influenza surveillance coordinator with the Wisconsin Department of Health Services. Wisconsin Public Radio interviewed him in March about strategies for COVID-19 preparedness and response.
IN MEMORY
Patricia Falduto-Miethke '83 (February 16, 2020)
Carolyn Kramer '82 (November 19, 2019)
Robert Szymanski '89 (February 26, 2020)
Brian McDonald
Class of 1982
I graduated in 1982. I had some very good professors in philosophy, political science, science, math, economics and business. I spent a lot of time in the library; one night waking up at 2 am having to let myself out. The campus is beautiful. I enjoyed the year-end parties at the union. Also, liked to run the cross country paths. Fun times and learned a lot.
Nicki Kroll
I decided to go back to school at age 25 in 1976. A friend was at Parkside at the time and I drove down there from Milwaukee with him to check out the campus and fell in love with the place. The diverse age span of students, as well as ethnic groups was appealing to me, as well as the smaller classes and opportunities to interact directly with the professors rather than TAs were the best thing. I even had a job in the then Humanities Division office and met the nicest people. We had legendary parties in that office in those days. Our Christmas party was known throughout campus and we always had visitors from other divisions. It's been a long time; I graduated in 1980, but my memories of Parkside are some of the most fond ones in my life.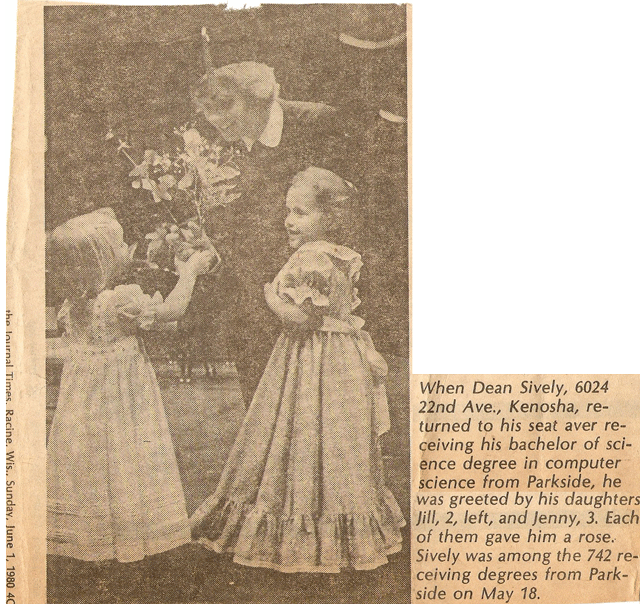 DEAN SIVELY
Class of 1980
50 years, where does the time go....
Parkside has always found a great way to blend the best of non-traditional and traditional students and provide a great educational experience and learning environment to prepare their graduates for the competitive and opportunistic world they'll experience over their careers.
IF NOT FOR PARKSIDE ...  life would have turned out very different.... Parkside enabled and facilitated a business life full of personal growth and opportunity that otherwise couldn't have happened.  
Debbie Mogensen-Hetlet
Class of 1989
Graduated from Parkside in 1989. My dad was a Microbiologist at Abbott and they sent him back to update a course so I would pass him in the halls sometimes. Very weird thing, "Hi Dad."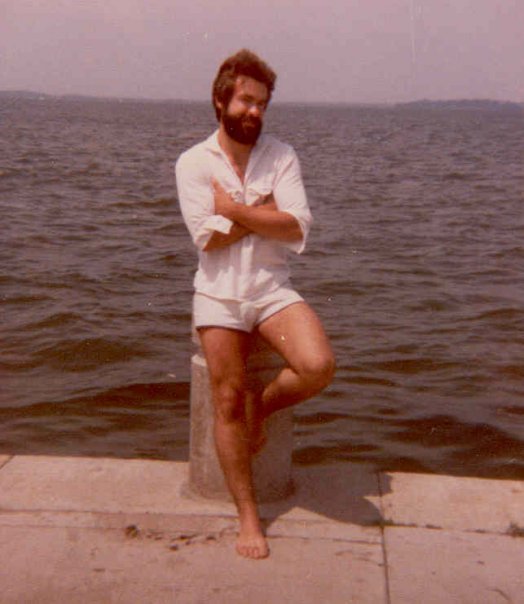 GARY ECKSTEIN
Class of 1981
I came to Parkside during summer session of 1978 after a year at UW-Oshkosh. I attended three years of summer classes so I could graduate within four years. I met some wonderful people (friends and faculty) in the theater department but after a year, had to work full-time to get by so no more theater work after that. The classes were small and personal. The faculty in the Behavioral Science department were great people. They helped me develop my writing skills and encouraged me to go on to graduate school. My years as a student at Parkside were amazing in every way. 
IF NOT FOR PARKSIDE ... I'm not certain that I would have come this far in life - I'm eternally grateful for my Parkside experience.
Basketball alumni from across the decades gathered on January 4th to celebrate alumni day and 50 years of basketball at UW-Parkside. Pictured here, men's basketball alumni from the 1970s (L-R): Donnie Snow, Director of Athletics Andrew Gavin, Lonnie Lewis, Walter Greene, Marshall Hill, Bill Sobanski, Rade Dimitrejevic, Calvin Denson, Marvin Chones, Stevie King, Alex Jennings, Malcolm Mahone, Mike Mathews.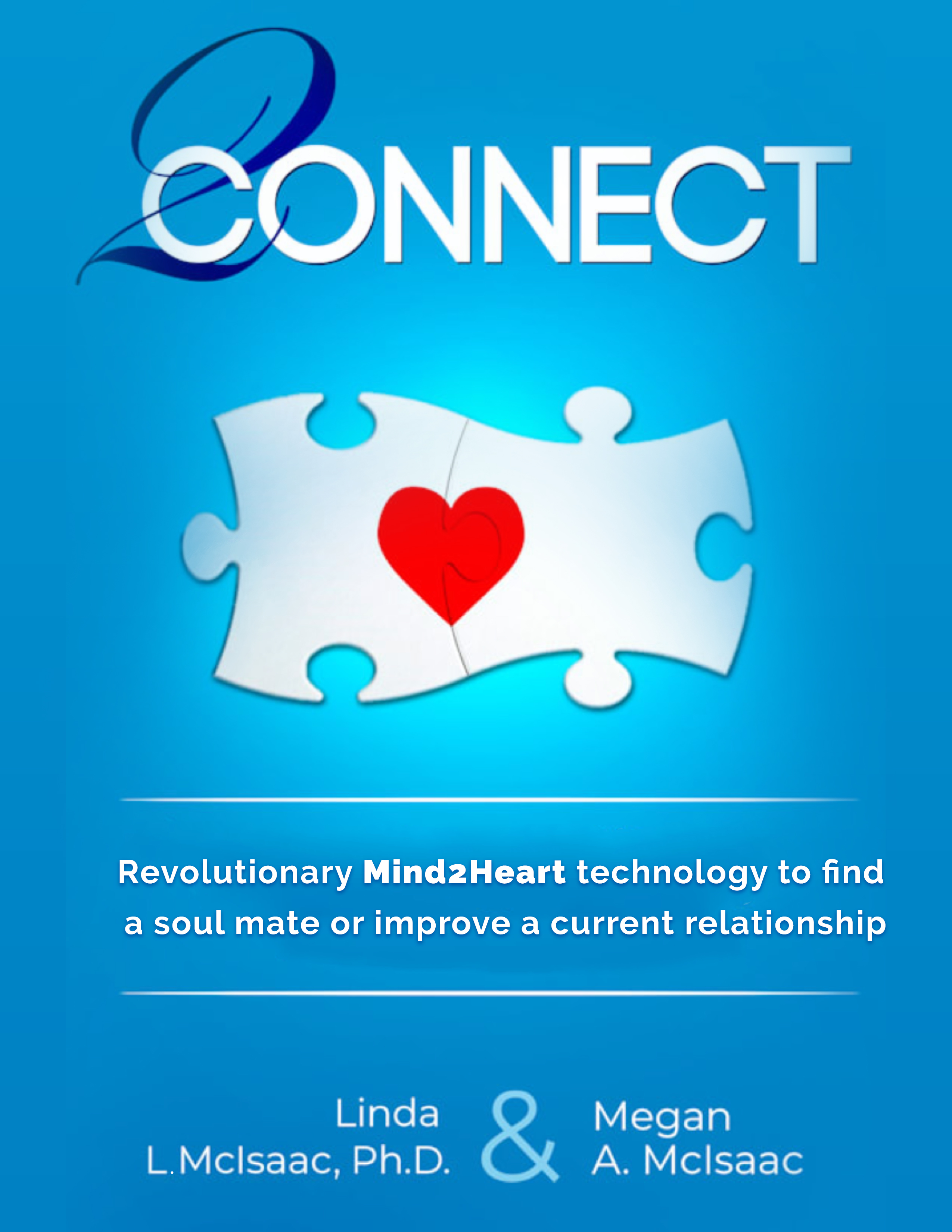 Linda (Blanchard) McIsaac Ph.D. '71 and her daughter Megan McIsaac have published 2Connect, a book on how to find a loving and intimate relationship using Mind2Heart technology. 2Connect can be purchased online at 2ConnectBook.com in ebook or paperback, or in most book stores.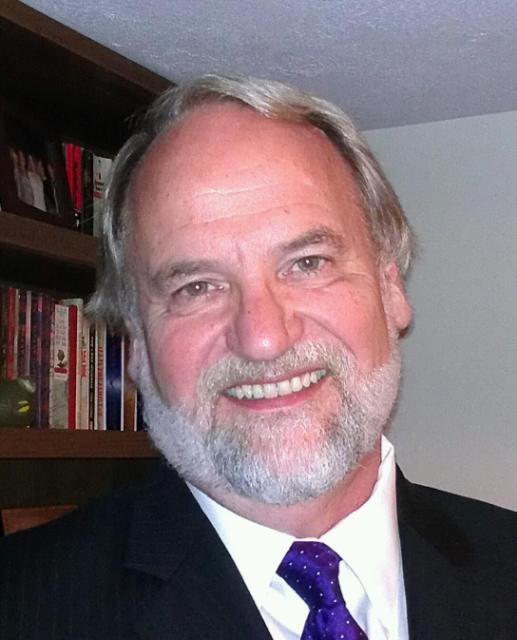 Dan Nielsen '78 has been named President-Elect of the National Academy of Arbitrators. The NAA is the professional organization for labor and employment arbitrators in the United States and Canada. Dan was an Assistant Professor of Labor and Industrial Relations in UW-Parkside's Business School from 1986 to 1990.
IN MEMORY 
John Ammerman '75 (October 12, 2019) 
Donald Kempf '72 (November 8, 2019)
David Koos '77 (February 28, 2020) 
Joanne Luba '78 (December 30, 2019) 
Janet Petrik '73 (December 2, 2019)
Nancy Sander
Class of 1973
My most memorable moment there was the day we watched the Apollo 13 astronauts' safe return to the Earth after their fateful mission.. There were a hundred or more of us in the student lounge (then in Talent Hall) watching on one small TV that was mounted up in the corner of the room as they splashed down safely. That was quite a moment! The whole room cheered... It was great. I also will never forget that LONG long walk up the sidewalk to the brand new Greenquist Hall. No parking up there then for us!
MICHAEL CLICKNER
Class of 1975
When I started Parkside in 1971, classes were actually held at three different locations. I attended classes at what is now the Racine Gateway technical college, the current campus, and what is now Bradford High School. There was a shuttle bus that would take students to the different sites! The student union was in what until recently was the child care center. 
IF NOT FOR PARKSIDE ...  I would have pursued a completely different career! 
Doug Mogensen
Lucian Rosa's Running for Fitness class. My only A+. I didn't run much but do remember running a 3-mile where he clocked everyone and I had an 18:22 time. I just ran in to him a couple months ago and talked for a good 15-minutes about the good old days.
MARY M OLSON
Class of 1973
Parkside was on three campuses -- Racine, Kenosha and the current campus just being built. I had a science class where the lecture was in Kenosha, the lab in Racine and the quiz at the new campus on Wood Road. One benefit, riding the bus between campuses with the faculty -- we really had great discussions and got a lot of personal attention. We also got to know the folks for whom the various buildings are named for on campus!
IF NOT FOR PARKSIDE ... I probably would not have been able to get a college degree, or at the very least it would have taken a very, very long time. Going away from home for college was not an option.
Arthur Dexter
I began studies at UW-Parkside in 1970. Did quite a bit of theatre. Miss Baxter taught acting and acting (2). Acted in plays. Had fun times and used the education to make a good living.
Michael McDonald
I remember the professors I had with great fondness: Ronald Gottesman, James Liddy, Don Kummings, Stella Gray, Wally Graffin, and Peter Hoff among them. They were great teachers, very knowledgeable and supportive. Parkside was still in its infancy then, a fun and exciting place to be. Watching movies projected on the wall at the old student union is also a great memory!