Alumni Pay It Forward

These alumni volunteered as speakers and panelists at recent virtual events. Thank you for sharing your time, experience, and insights to benefit UW-Parkside students academically and professionally! 
José Castillo '12 is a video producer for the Milwaukee Bucks and his team has won a 2020 Chicago/Midwest Emmy Award for the FoxSportsWisconsin/Milwaukee Bucks feature "Playing for Justice." José also recently launched a vlog, "Day in a Life of a NBA Producer." Read more about his experience at UW-Parkside and his work with the Bucks here.
Stephen Delcuze '12 graduated from Troy University with a Master of Public Administration (MPA) in October 2019 and spoke during graduation as a "Student Spotlight." Stephen is now enrolled at Suffolk University Law School in Boston (anticipated graduation May 2021) and interned at the Massachusetts Office of Senate Counsel in summer 2020. 
Zack Feest '17 is the new Wisconsin Department of Natural Resources conservation warden for Racine. Zack began his DNR career as a deputy warden at Bong State Recreation Area in 2018 and completed his Natural Resources Law Enforcement academy and field training before beginning as a warden in February. 
Ryne Goralski '16 has been named as the new General Manager for the Kenosha Kingfish, a member of the Northwoods League. Previously Ryne was the Corporate Accounts Manager, working with the local business community and managing the operations of Historic Simmons Field. In 2020, Goralski worked closely with Kingfish Field Manager Mike Porcaro to assemble the roster and was instrumental in baseball returning to Kenosha in 2020 during the middle of the COVID-19 pandemic with the "Kenosha Series" featuring the Kingfish and the K-Town Bobbers.   
Lynlee Reed '19 is a fourth grade teacher at HOPE Christian Schools in Milwaukee. Lynlee has decked out her classroom in UW-Parkside swag to encourage students to set their sights on college from an early age – and of course, to encourage them to check out Parkside! 
Melvin Hargrove '14 has been named diversity coordinator for Racine County Economic Development Corporation. Melvin has served his community as the founder and senior pastor of Zoe Outreach Ministries and in many other leadership roles, including as the manager of Racine's Uplift 900 employment program.  
Catherine Hernandez '12 was recently hired as a Physician Assistant in the Ascension All Saints Hospitalist Group in Racine. Following her undergraduate studies at UW-Parkside, Catherine earned a MS in Physician Assistant Studies from Concordia University. Catherine's practice interests include the full spectrum of inpatient internal medicine, with a particular interest in chronic diseases, infectious disease, and diabetic management.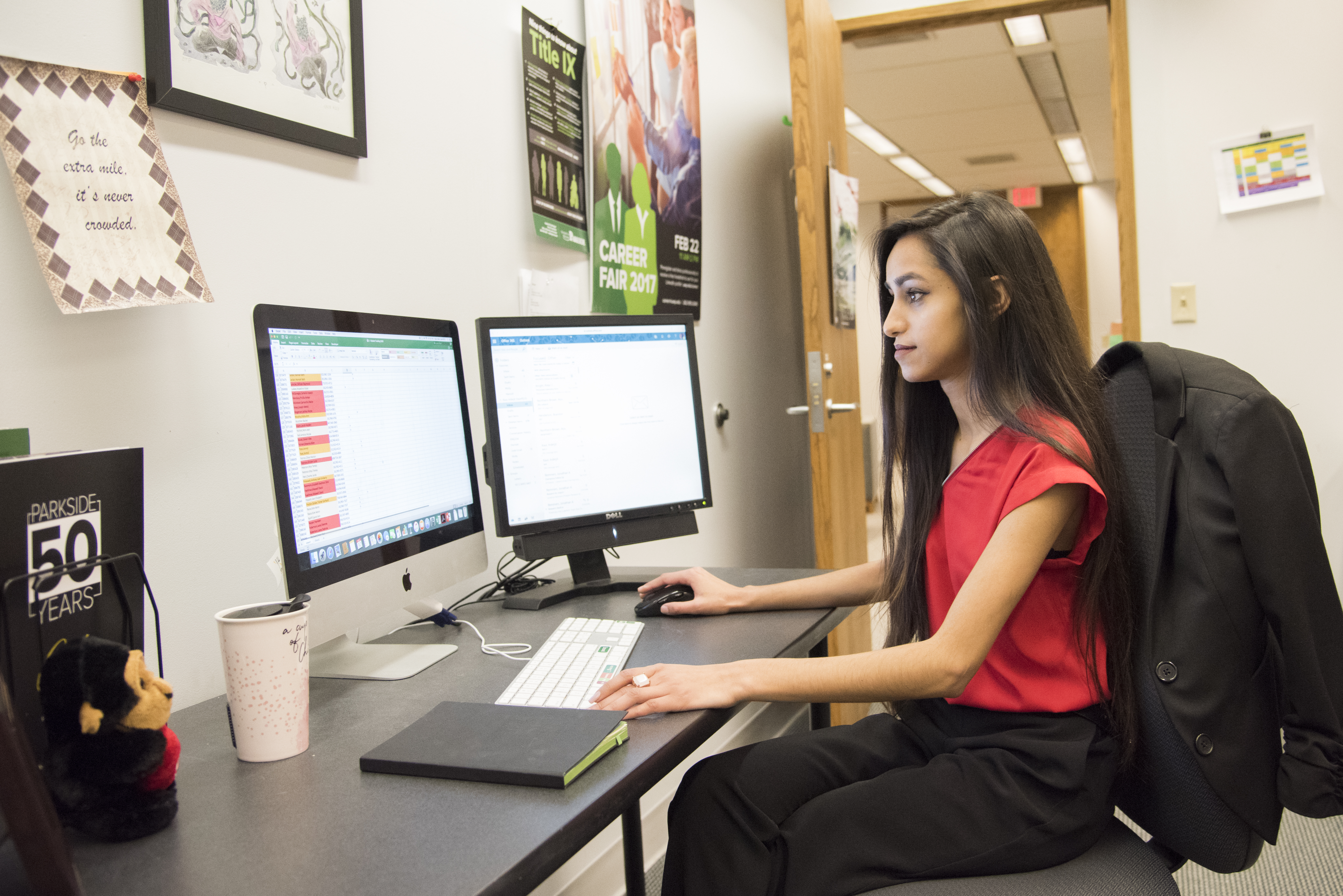 Inderjit Kaur '19 earned a $3,000 intern scholarship from The Intern Group through a program for members of Beta Gamma Sigma, the international business honor society for AACSB accredited institutions. The scholarship covered an 8-week virtual/remote internship program in summer 2020 with one of The Intern Group's international program partners, FLIP Productions. 
Alyssa Mauk '12 is now the communications director for the American Civil Liberties Union of Wisconsin. Alyssa will handle communications strategy, media and public relations, social media, and website management. She previously spent five years as a reporter for The Journal Times in Racine. During her tenure at The Journal Times, Mauk covered police and courts, while also serving as opinion page coordinator. She won two awards in the 2019 WNA Foundation Better Newspaper Contest, including first place for Investigative Reporting. 
Jennah (Roy) Moe '15 was one of ten nurses recognized by the Journal Times for "Nurses: The Heart of Healthcare" in May. She works on a medical-surgical unit at Ascension All Saints Hospital in Racine.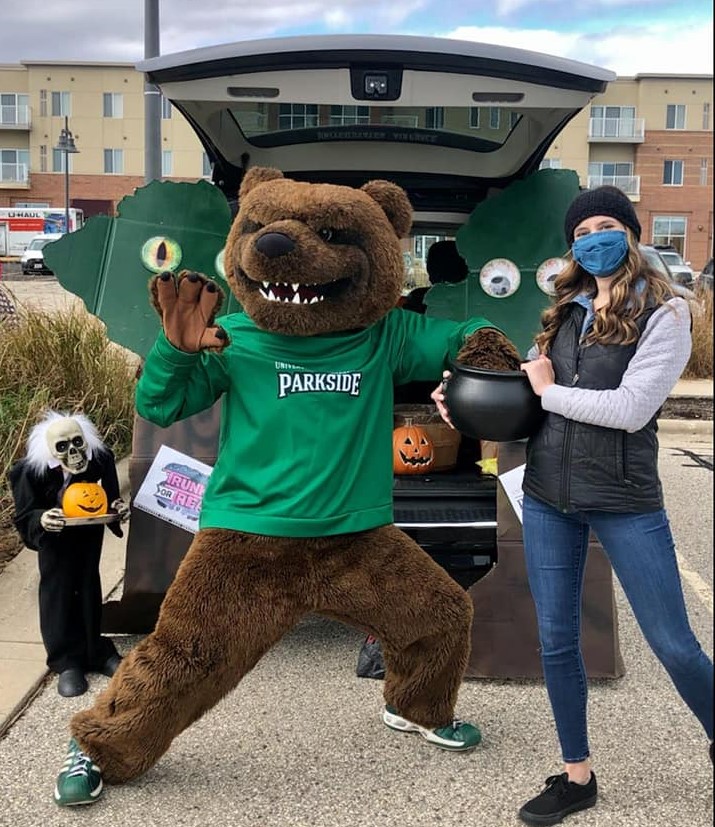 UW-Parkside Alumni Association board members and Ranger Bear greeted kids and shared Parkside pride at the Uptown Kenosha Halloween Trunk or Treat event. The Alumni Association is also raising funds to donate to local businesses impacted by the recent civil unrest in Kenosha.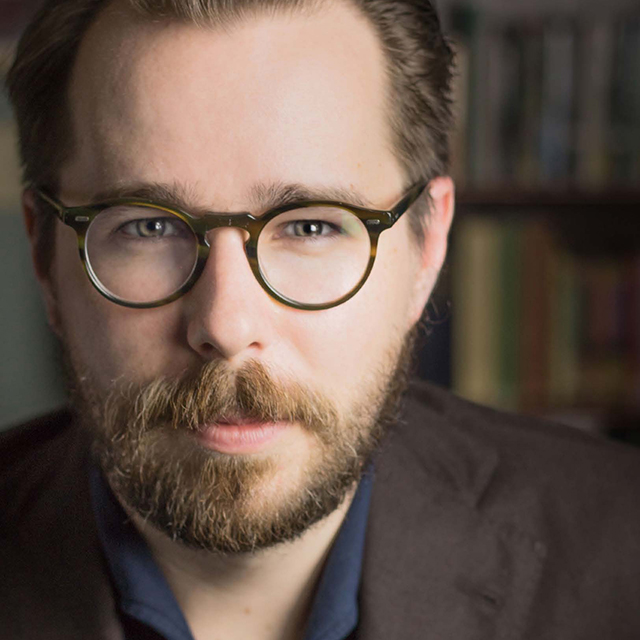 Dylan S. Roberts '10 directed the UW-Parkside Theatre Department's fall 2020 production of The Complete Works of William Shakespeare (abridged). All performances were live streamed online. Dylan is an independent actor and director living in Chicago. A company member with Midsommer Flight since 2013, he most recently directed Twelfth Night and played Antonio in The Tempest in 2019. Additionally, he directed Twelfth Night in 2017 and has assisted directed numerous productions. Other recent directing credits include Love's Labour's Lost with Invictus Theatre Co. and Private Lives by Noel Coward, with Metropolis Performing Arts Center. He is also is the Co-Founder of the Framework Theatre Collective.  
Teri (Christensen) Stanley '14 was named a Healthcare Hero by U.S. Rep. Bryan Steil in September. Teri has not only served as a frontline nurse during the COVID-19 pandemic, but also served with the U.S. Army and Army Reserves for more than 20 years. She recently wrote Once Upon a Time in Afghanistan: And Other Completely True Stories About the Life of a Female Soldier. Teri is a registered nurse at Northshore Surgical Suites in Pleasant Prairie.  
IN MEMORY
Aaron J. Taylor '18 (October 17, 2020)  
Dannie Moore '04 has been named the new Vice President for Strategic Initiatives and Chief Diversity, Equity and Inclusion Officer at Eastern Kentucky University (EKU). Previously he spent nine years at Northern Kentucky University (NKU) where he served as the Assistant Vice President for Student Affairs and Co-Interim Chief Student Affairs Officer. Dannie has more than 16 years of executive higher education administrative experience, including leadership roles in multicultural and student affairs. 
Eric Sandow '09 has been teaching for 10 years (9 in Wisconsin) and is currently a 6th Grade ELA teacher at Valor Collegiate Academy in Nashville, TN. Valor is one of the top Middle Schools in Tennessee (4th out of 574). Besides transitioning to digital learning due to COVID-19, the school navigated multiple closures due to tornadoes at the beginning of March 2020. Eric says, "It's been a tough year, but I am thankful for the education I received at Parkside, and a special thanks to the Geography Department for all their help and support almost a decade ago. I would not be where I am without their help and the work I did at Parkside."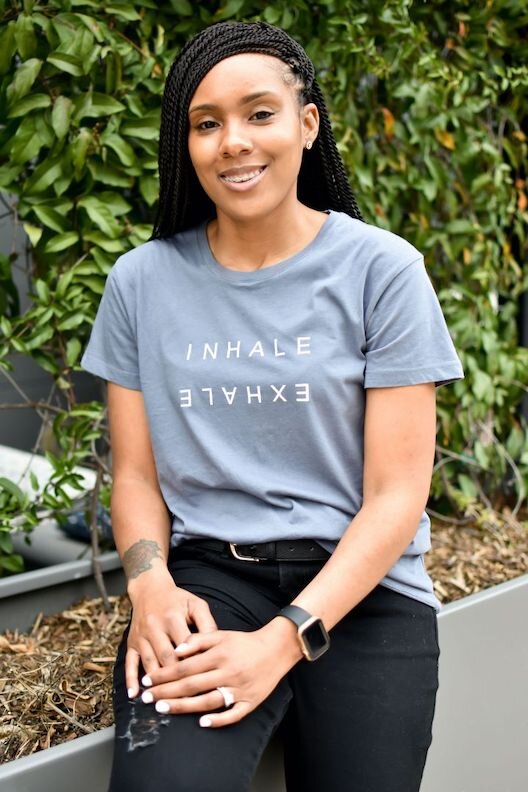 Tanisha (Golden) Stokes '09 is the owner of Gold Ink Consulting, a small business offering certified professional resume writing, career and personal development coaching, and consulting services for small business startup processes. She was recently profiled by Shoutout DFW, a publication for entrepreneurs.  
Kelly (Voss) Schwartz '01 started a nonprofit called Mind Oasis in 2017. Mind Oasis offers meditation via live online sessions. She was using the virtual space for this work long before social distancing, and invites alumni to learn more about how Mind Oasis' mission benefits individuals during these days of COVID.  
IN MEMORY
Jamie (Jaskolski) Davis '03 (July 14, 2020) 
Mateo Mackbee '96 and his partner, Erin Lucas, have opened Krewe, a restaurant specializing in New Orleans cuisine, in St. Joseph, Minn. Mateo's work using their restaurant, bakery and farm to promote diversity was profiled in The New York Times this summer.  
IN MEMORY
Kimberly Kolp '99 (December 16, 2019) 
Julia Stark '91 (June 20, 2020) 
Steven Rogstad '81 has published Lincoln Among the Badgers: Rediscovering Sites Associated with Abraham and Mary Lincoln in Wisconsin, providing the first scholarly treatment of the visits Abraham and Mary Lincoln made to the Badger State. Aside from the visits, Wisconsin has a myriad of unique and unusual monuments, memorials, and markers which honor the Lincolns. This information has never been collected in a single volume. Highly illustrated, including maps, this book will appeal to historians, travelers, tourists, families, scholars, and history lovers. Steven is known nationally for his scholarship in Lincoln studies and has conducted research, taught seminars and courses, and led historical initiatives related to Abraham Lincoln for more than 30 years. Currently he is the Director of Development for the Sheboygan County Historical Research Center in Sheboygan Falls, Wis. 
José Reynaldo Palacios '83 and Andres Alfredo Cerritos '03 were honored with the Hispanic Leadership Award during UW-Parkside's Hispanic Heritage Month 2020 Festejo de Lideres.

Gary Schneeberger '86 has published BITE THE DOG: Build a PR Strategy to Make News That Matters, in which he shares 30 years of wit and wisdom about how authors, experts, speakers, coaches, and consultants can turn their message into headlines. Anyone who wants to change hearts with what's in their heart will find this an invaluable guidebook to creating "man bites dog" stories – those that exceed and upset the expectations of the press and their audiences. The book includes stories from Gary's days as a Hollywood PR executive and vice president at Focus on the Family (where he spearheaded the publicity efforts for the group's Super Bowl ad starring Tim Tebow), and uses examples from his current client roster at ROAR, the firm he founded in 2016. Gary is married to the former Kelly McKissick '90. 
Rathe Thompson '89 retired after serving over 30 years in the United States Army and attaining the rank of Command Sergeant Major. His last assignment was at Fort McCoy, Wisconsin as the Command Sergeant Major for the 3-340th Brigade Engineer Battalion. 
Nancy West '80 won first place for Investigative Story/Series in the 2019 New Hampshire Press Association Distinguished Journalism Contest with her story "Should Police Investigate Their Own After Officer-Involved Shootings?" Nancy founded the nonprofit New Hampshire Center for Public Interest Journalism six years ago and is the executive editor of its website InDepthNH.org. 
IN MEMORY
Joseph Kasinski '81 (August 29, 2019)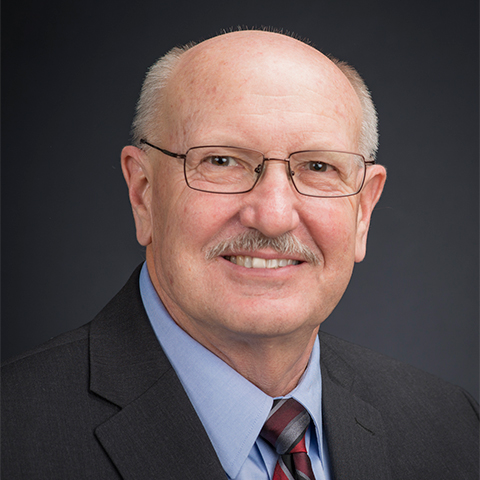 Tom Krimmel '72 will retire from his role as Associate Chancellor for University Development and Alumni Relations at UW-Parkside at the end of 2020. Tom and his wife Beth Krimmel '86 plan to spend more time with their five granddaughters in Wisconsin and California and complete some bucket list travel plans in retirement. This is retirement number two so who really knows what he might end up doing! 
IN MEMORY
Brent Harrison '70 (September 21, 2019) 
Carl Leonard '77 (December 12, 2019)  
Sue (Ade) Meier '77 (December 19, 2019) 
Anita (Sipowski) Skurski '75 (November 12, 2019) 
Marilyn Stellberg '74 (May 25, 2019) 
Kathryn (Mauer) Yahraes '71 (April 2, 2020)