EVENTS
Click or tap on image to learn more.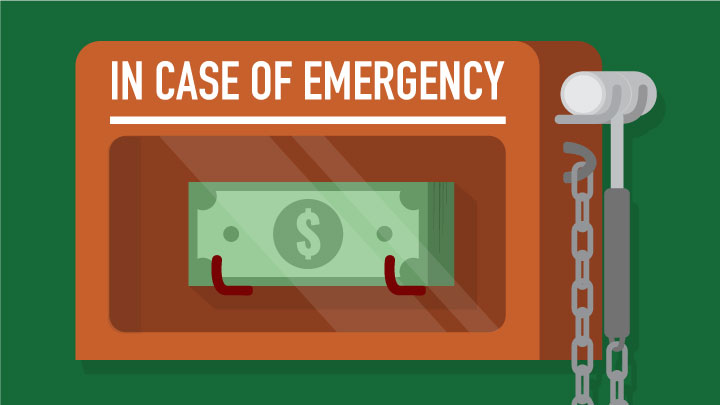 Emergency Funding Application

UW-Parkside has received emergency funding from the Federal CARES Act and from the generous donation of Future Focus Funds from our the UW-Parkside Foundation to assist students with pandemic-related needs. If you have been financially impacted as a result of COVID 19, you can apply for these funds by way of our emergency funding application. Eligibility is not tied to FAFSA completion, and any student needing assistance is encouraged to apply. Applications will be reviewed by the Office of Scholarships and Financial Aid.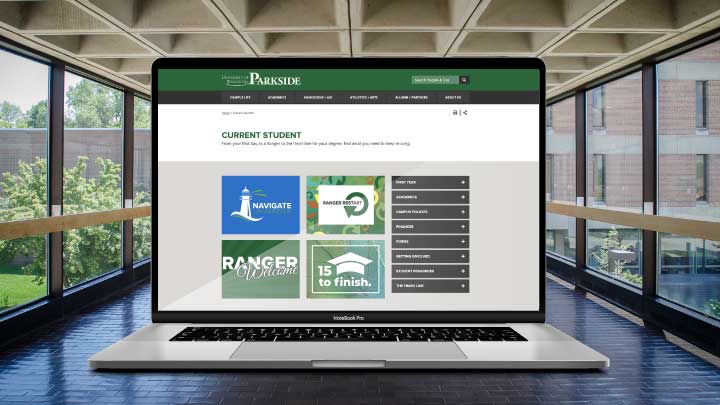 Current Student page is fresh.
From your first day official day as a Ranger all the way through the finish line to your degree, you'll find what you need to keep moving on the current student page. It's your one-stop for all the links you'll need, and we keep it fresh so it's ready when you are. Bookmark it, add it to Favorites, or just make a mental note of where to find it. (It's in the "Academics" top menu of literally every page on the Parkside website.)
Don't get FOMO! Get Navigate. Here are some reasons why.
You're able to focus on what matters through one streamlined app.
The Navigate Student App features:
Advisor and tutor appointment scheduling
Your class schedule
Campus resources
To-do lists — like registration deadlines, advising reminders, etc.
Study buddies
And more! 
Get the app
To access the app:
Search in the app for "Parkside"
Use the same username and password you use for all your university accounts
Remember to enable push notifications for updates and reminders!
For those without a smartphone or other mobile device, Navigate is also available on desktops at uwp.navigate.eab.com.
Navigate is only for undergraduate students currently.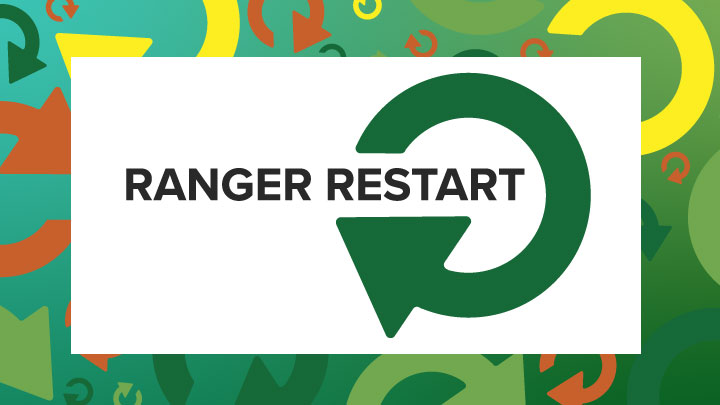 Ranger Restart Hub
We've compiled updates, information, and resources for students, faculty and staff, and the community on the Ranger Restart Hub.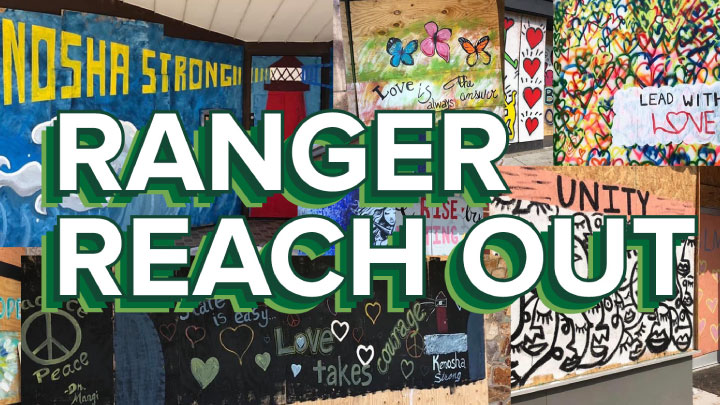 For all you Rangers who are ready to reach out and lend your hands and good will to Kenosha, here are some resources to get you started. Kenosha took a big blow, but is coming together to be stronger than ever! Play your part.
Student Org Resource
Involvement and leadership are a key component of a campus community. Visit the new student orgs digital catalog and learn more about the Academic, Multicultural, Greek, Service, and Governance clubs and orgs.
If you are a Parkside student org officer, make sure you provide Student Activities with information about your org!
Contact Amanda if you have questions. balistre@uwp.edu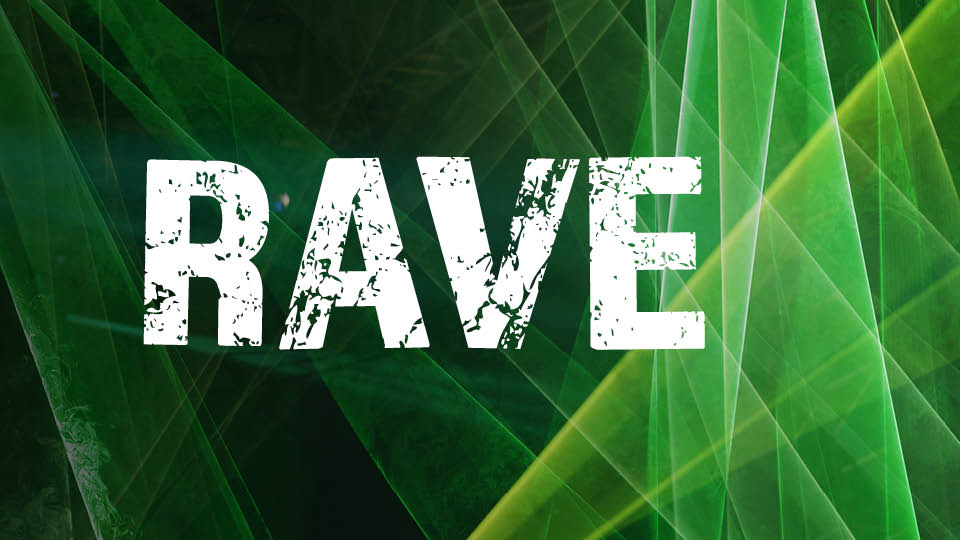 Ranger Activities and Virtual Engagement
Social Media Group
We invite you to join the Ranger Activities and Virtual Engagement group on Facebook! This group is set up for UW-Parkside students, promoting being social and engaged from the comfort of your own home! Here you can connect with students and pro-staff, have a place to check in and check on others, and have a supportive and creative outlet. We will be adding different topics to post about, have watch parties, and promote some upcoming online activities!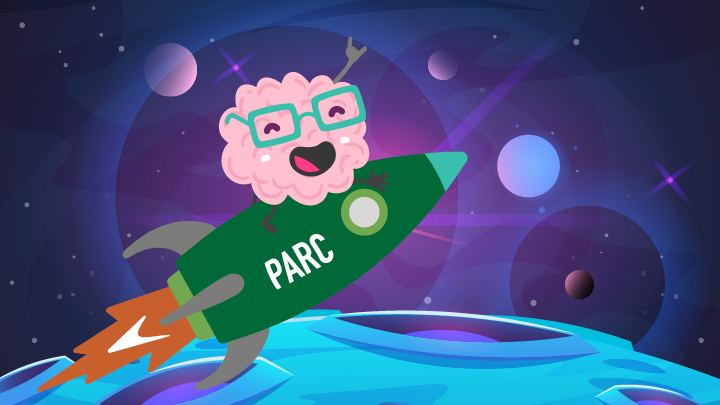 Online and in-person tutoring, drop-ins and by appointment, day and night!
The Parkside Academic Resource Center (PARC) offers online and in-person drop-in writing assistance and math tutoring. Plus, a variety of subjects are available by appointment.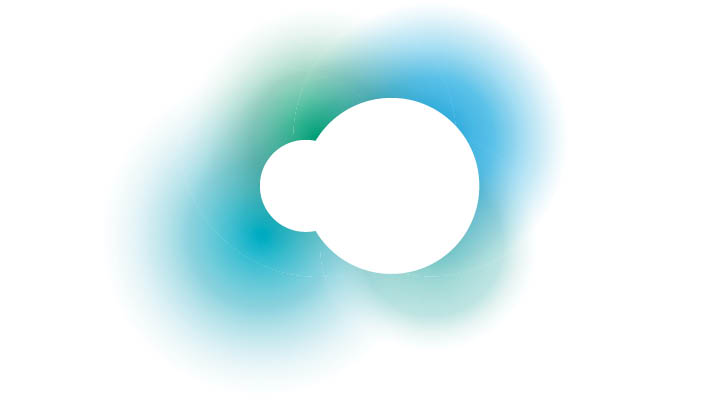 Self-guided mental health resource available online!
The University of Wisconsin System today introduced a new online behavioral health tool, SilverCloud, that offers self-guided programs for anxiety, depression, stress, insomnia, and resilience. The tool is now available to faculty, staff, and students at any time, on any device, and at no cost.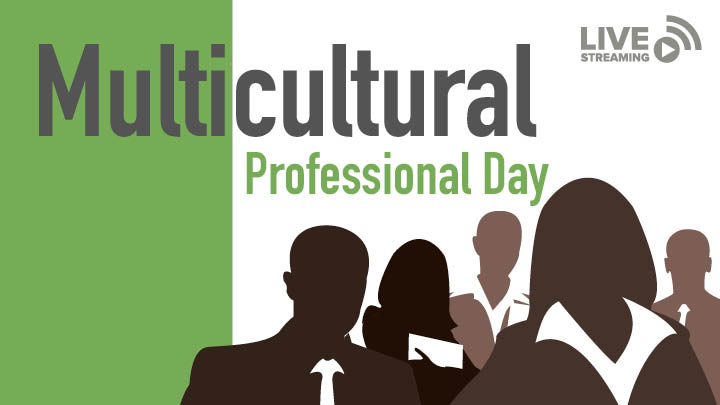 Multicultural Professional Day: Advocating for Change and Advancing Careers
Wed, Sep 30 & Thu, Oct 1, 2020
Multicultural Professional Day (MPD) 2020 is a two-day, virtual conference designed to prepare multicultural students for their career field. Its goal is to ensure that multicultural students are given the guidance, preparation, and opportunities to fully meet their career potential.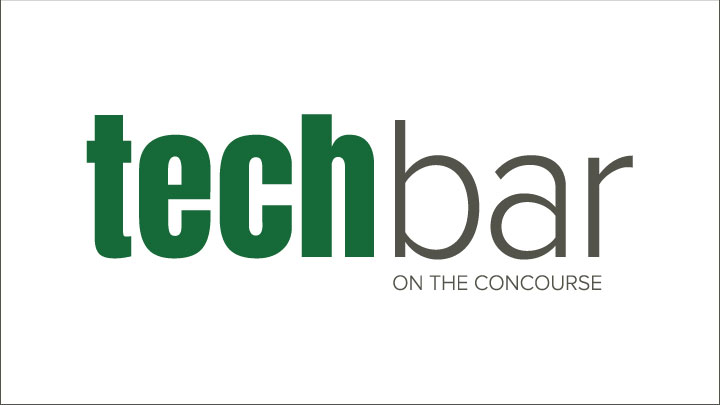 Introducing the Tech Bar. The Tech Bar offers convenient, walk-up*, technology services – located on the main campus concourse, just across from the library, in Wyllie L101.
Services include, but are not limited to:
Technology experts to answer questions and troubleshoot issues with computers, tablets and smartphones.
Assistance with account lockouts
Assistance with password resets
Wi-Fi connection assistance
Software install assistance (Office 365, SPSS, VDI)
Equipment checkout
Pick up/drop off equipment
Laptops, hotspots, headsets, webcams, video cameras, adapters, etc.
Desktop support appointments*
Software installs for faculty and staff
Hardware/software issues for faculty and staff
*some services require an appointment
Hours
Services are available to all UW-Parkside faculty, staff, and students during the following hours:
Fall and Spring semester hours:
Monday - Thursday, 7:45 am to 10 pm
Friday, 7:45 am to 4:30 pm
The techbar is closed when the university is officially closed, such as holidays, weather, etc.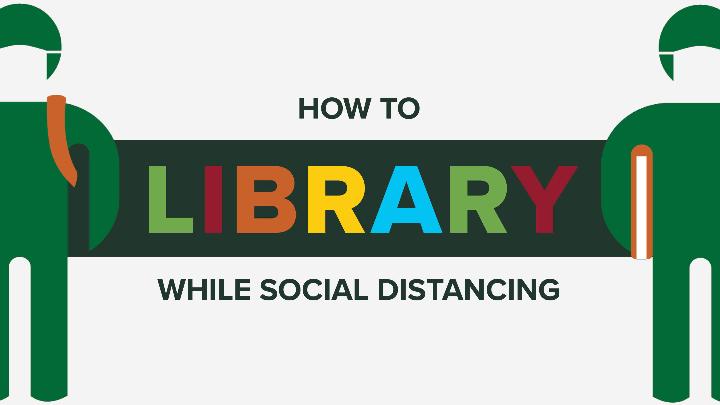 How to Library - While Social Distancing 

The library is still available for research help during online classes. Visit "How to Library while Social Distancing" to get research help, contact us and find FREE online resources!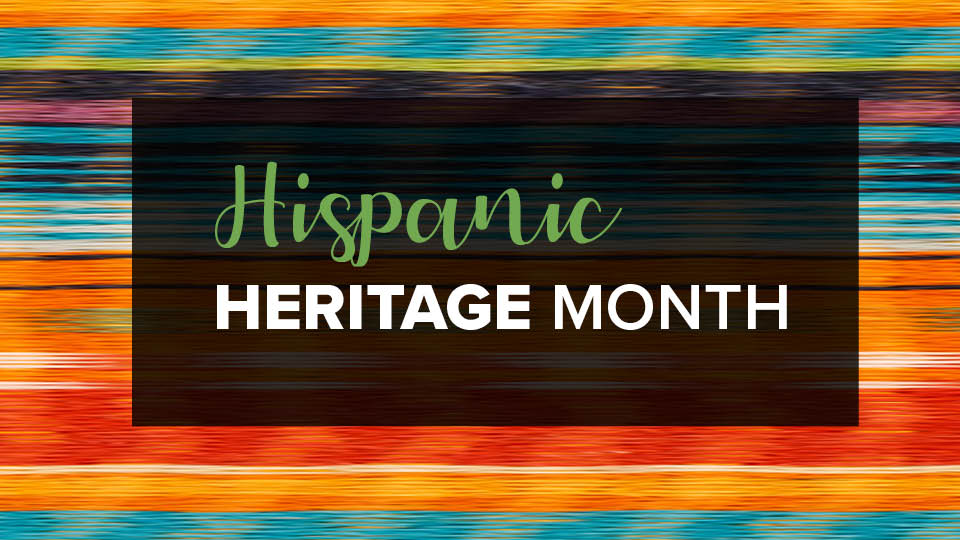 Kick Off Video | Festejo de Líderes

Check out the virtual celebration that is in recognition of our Hispanic Leadership Award recipients. The awardees have shared a few words on what leadership means to them in this video format.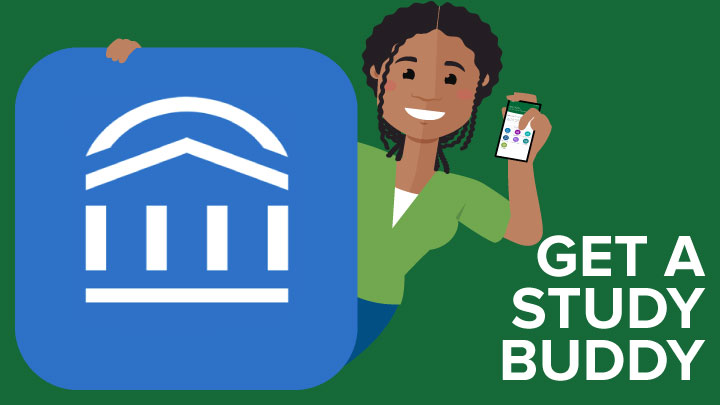 Navigate App - Need a Study Buddy?
Looking for a study buddy? Get the Navigate app and find a study buddy in your class. Plus, Navigate also helps you stay on top of important dates, deadlines, and messages.
Download in Google Play or the App Store
Navigate is only for undergraduate students currently.
Virtual Internship & Career Fair
Thu, Oct 8 | 11 am-5 pm

Get your resume ready and reviewed by an advisor or career specialist and practice your interviewing and virtual networking skills because this will be an exciting chance to discover internships and jobs for students from all majors and degree levels. 

Once you register, you will be able to see employers who will be attending the fair and you can sign up for any of their group sessions or 1:1 sessions to learn more about their organization and the internship and career opportunities they have to offer. Be sure to check back weekly as more employers sign up.
Please call the UW-Parkside Police for any campus emergency
Dial x2911 from any campus phone, or 262.595.2911 from other phones.
The non-emergency number is x2455, or 262.595.2455.
Additional emergency and safety information is available on the UW-Parkside Police website.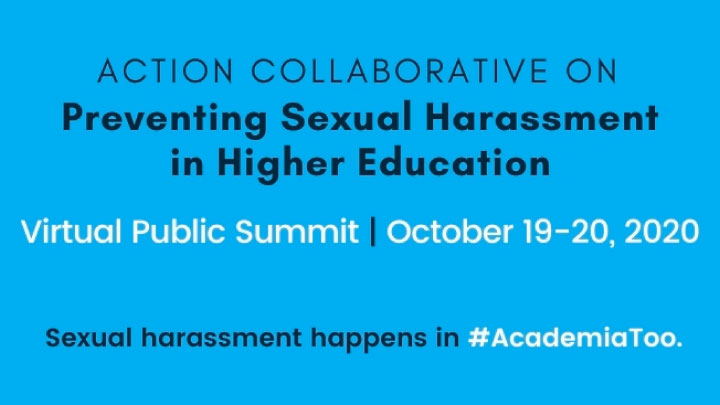 Registration is now open for the second annual national Public Summit of the Action Collaborative on Preventing Sexual Harassment in Higher Education hosted by the University of Wisconsin System. The summit will be taking place virtually this year due to COVID-19. The public summit is an open forum for higher education leaders, faculty, staff, and students to identify, discuss, and elevate innovative and effective approaches for addressing and preventing sexual harassment in the university setting. 
Events and Announcements
Parkside faculty, staff, and student organizations are invited to submit events and announcements to appear in the Midnight Ranger.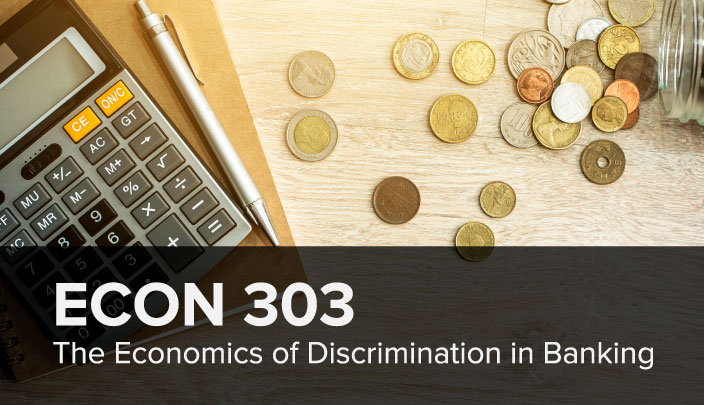 Winterim
ECON 303: The Ecomomics of Discrimination in Banking
Sahar Bahmani | January 4-29
Online
DV