EVENTS
Click or tap on image to learn more.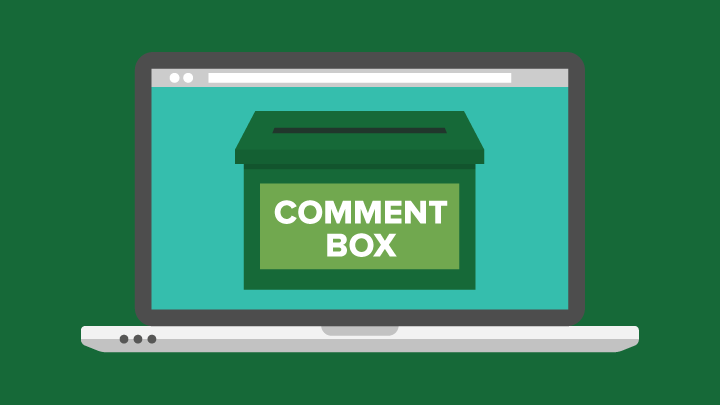 We invite you to provide us with feedback on any aspect of your experiences at UW-Parkside to help us better serve our students and employees. Use this form to submit anonymous feedback to the UW-Parkside Office of the Provost. Your personal information will not be collected.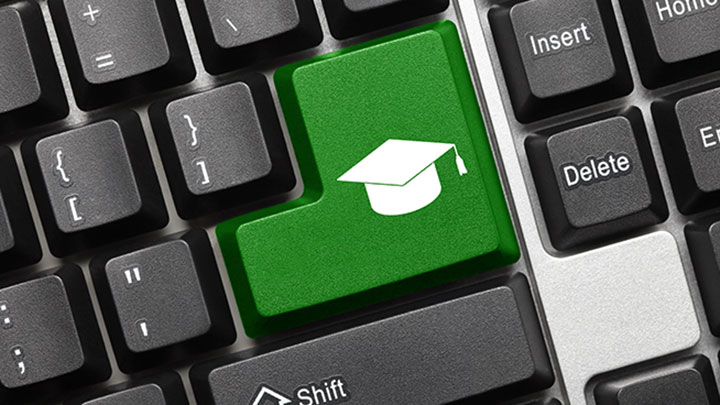 Graduation Send Off provides a great opportunity to take care of important details regarding your upcoming graduation at one time and in one place! For students graduating in 2020, we've moved online.
Don't get FOMO! Get Navigate. Here are some reasons why.
You're able to focus on what matters through one streamlined app.
The Navigate Student App features:
Advisor and tutor appointment scheduling
Your class schedule
Campus resources
To-do lists — like registration deadlines, advising reminders, etc.
Study buddies
And more! 
Get the app
To access the app:
Search in the app for "Parkside"
Use the same username and password you use for all your university accounts
Remember to enable push notifications for updates and reminders!
For those without a smartphone or other mobile device, Navigate is also available on desktops at uwp.navigate.eab.com.
Navigate is only for undergraduate students currently.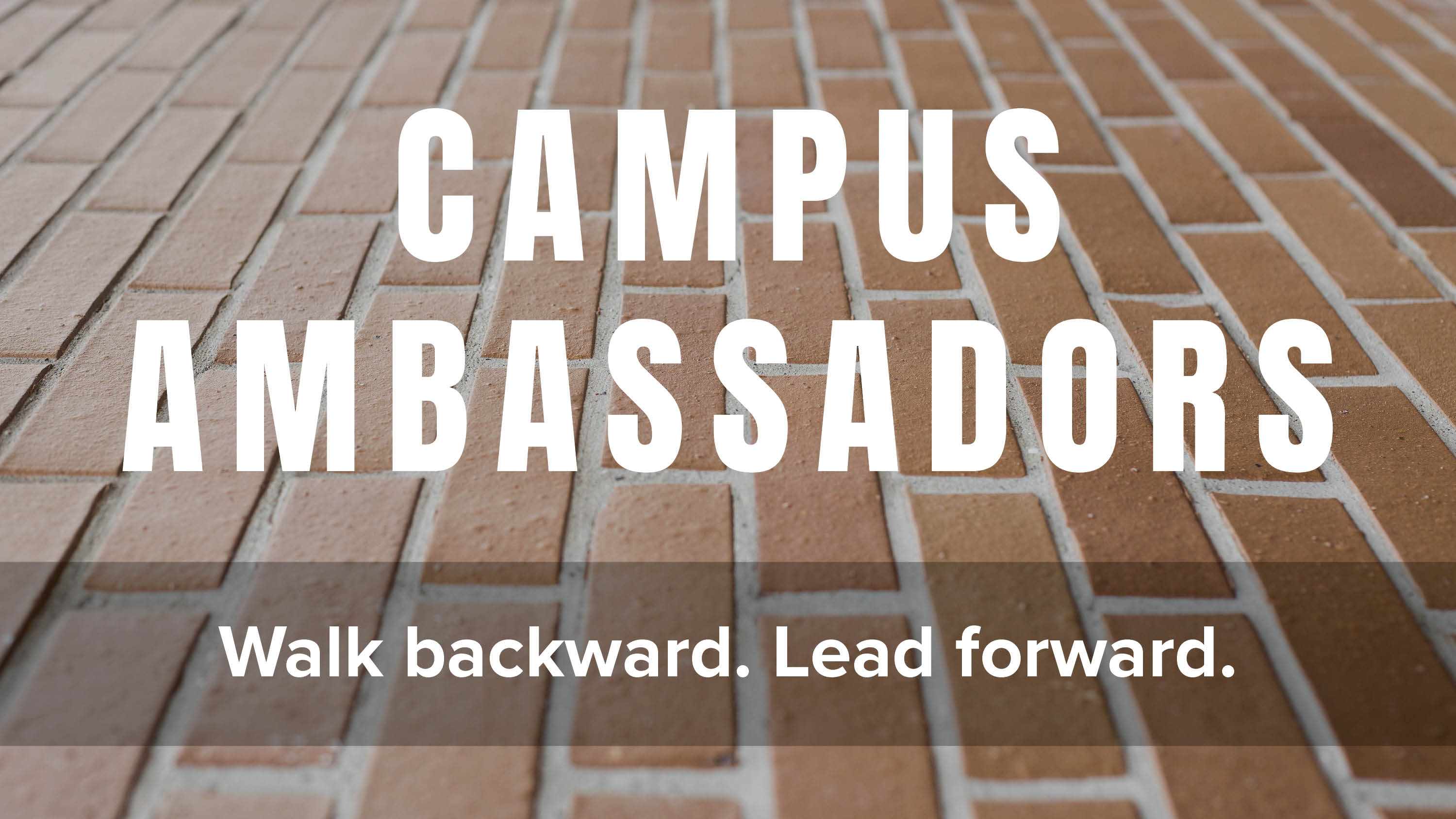 Do you love Parkside? Do you want to share that love with visitors. Become a Campus Ambassador! We are accepting applications until Nov 27.
Benefits include:
Leadership development
Graduation recognition
Great resume booster
Connection to campus
Parkside swag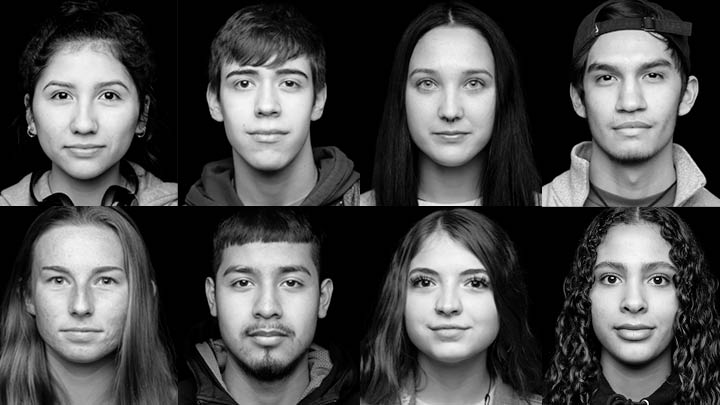 Our Stories: a video installation by Kevin Miyazaki
Upper Main Place and L1 Concourse Through Dec 14
Milwaukee-based photographer Kevin Miyazaki's artwork often centers on family histories, the paths of migration, and the stories of ancestors and their place in American society.
This video installation explores other individual family histories through photographs and short bios of Parkside students in classes taught by Sarah Piña and Caitlin Quintenz.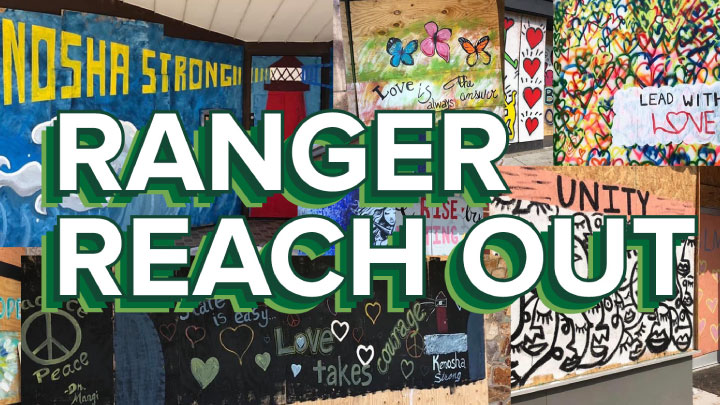 For all you Rangers who are ready to reach out and lend your hands and good will to Kenosha, here are some resources to get you started. Kenosha took a big blow, but is coming together to be stronger than ever! Play your part.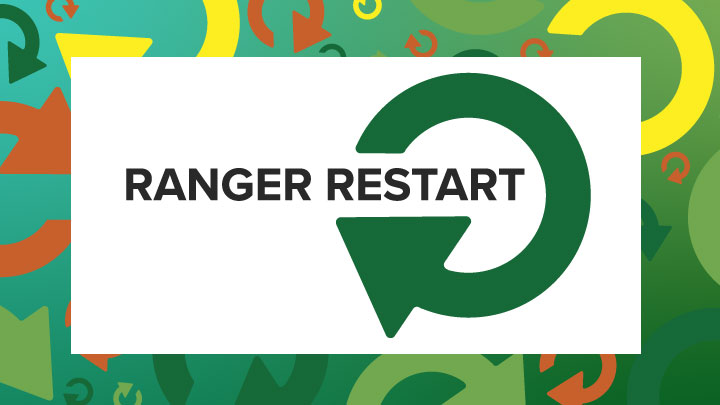 Ranger Restart Hub
We've compiled updates, information, and resources for students, faculty and staff, and the community on the Ranger Restart Hub.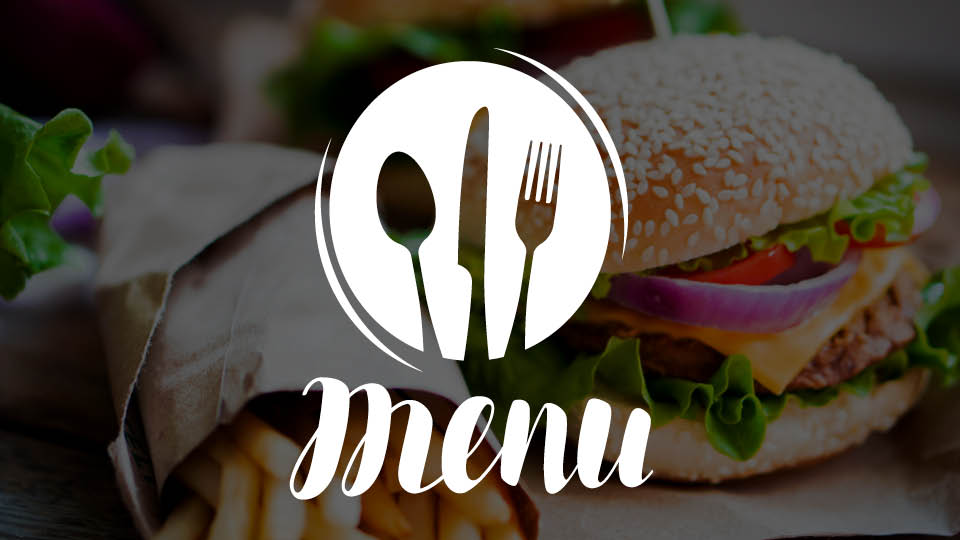 The Encore | Coffee and Bakery
MON-THU |  9-1 PM
Frappuccino Happy Hour | MON WED
9-10 AM – half off Frappuccino's!
Monotony Breaker - have one each day!
During Lunch  | Hot Pretzel w/ cheese sauce $2.99*
During Lunch & Dinner  |  Mexican Style Hot Chocolate w/ S'mores Rice Krispy Treat $5.59*
Brickstone Grill & Eatery Specials 
*BBP/50% discount when using your dining plan!

Week of November 9
MON-FRI |  7:30 AM-9 PM 
SAT-SUN | 10 AM-2 PM and 5-9 PM 
MON NOV 9
Dinner | Catfish Po'boy $10.49
Daily Soup |  Cajun Corn Chowder (V)
TUE NOV 10
Breakfast  |  Biscuits & Gravy $3.19*
Daily Soup |  Cheeseburger Mac
WED NOV 11
Lunch |  Caribbean Turkey Panini $6.59 *
Daily Soup |   Tomato Tortellini (V)
THU NOV 12
Lunch & Dinner |  Watermelon Salad w/ Feta & Mint $.51 per ounce *
Daily Soup |  Three Bean Chili
FRI NOV 12
Lunch |  BBQ Chicken Personal Pan Pizza $ 9.99*
Daily Soup |  Vegetable Lasagna (V)
SAT NOV 13
Brunch  |  Breakfast Burrito $5.59*
Daily Soup |  Stuffed Pepper
SUN NOV 14 
Dinner | Tofu Tikka Masala $5 (no BBP)
Daily Soup | Butternut Squash (V)
DOWN HOME SPECIALS | MON-FRI (no BBP)
$5 Lunch Deal – Try A New One Each Day!

Pozole Bowls - BACK BY SPECIAL REQUEST!
Verde Pozole w/ Carnitas
Red Pozole w/ Pulled Mushrooms
FEATURED SMOOTHIE | MON/WED/FRI  |  10:30am-1pm
Coffee Smoothie $5.59*

Apple Cinnamon Carrot Cake Smoothie (yes, this is healthy!) $5.69*

Strawberry Malt $3.99*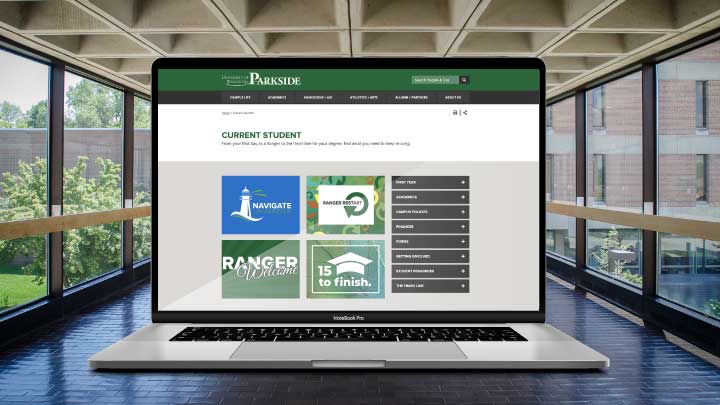 Current Student page is fresh.
From your first day official day as a Ranger all the way through the finish line to your degree, you'll find what you need to keep moving on the current student page. It's your one-stop for all the links you'll need, and we keep it fresh so it's ready when you are. Bookmark it, add it to Favorites, or just make a mental note of where to find it. (It's in the "Academics" top menu of literally every page on the Parkside website.)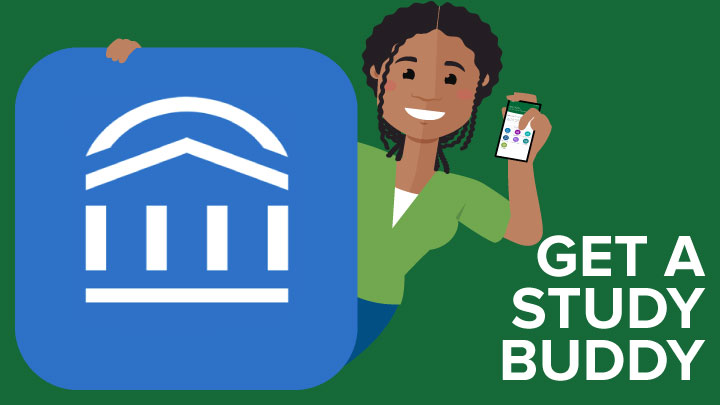 Navigate App - Need a Study Buddy?
Looking for a study buddy? Get the Navigate app and find a study buddy in your class. Plus, Navigate also helps you stay on top of important dates, deadlines, and messages.
Download in Google Play or the App Store
Navigate is only for undergraduate students currently.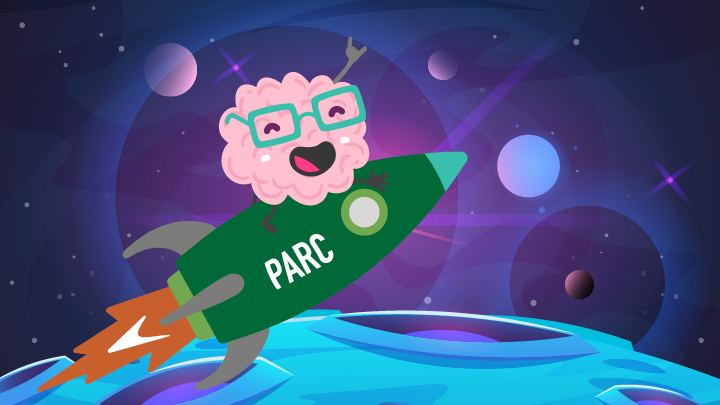 Online and in-person tutoring, drop-ins and by appointment, day and night!
The Parkside Academic Resource Center (PARC) offers online and in-person drop-in writing assistance and math tutoring. Plus, a variety of subjects are available by appointment. 
Student Org Resource
Involvement and leadership are a key component of a campus community. Visit the new student orgs digital catalog and learn more about the Academic, Multicultural, Greek, Service, and Governance clubs and orgs.
If you are a Parkside student org officer, make sure you provide Student Activities with information about your org!
Contact Amanda if you have questions. balistre@uwp.edu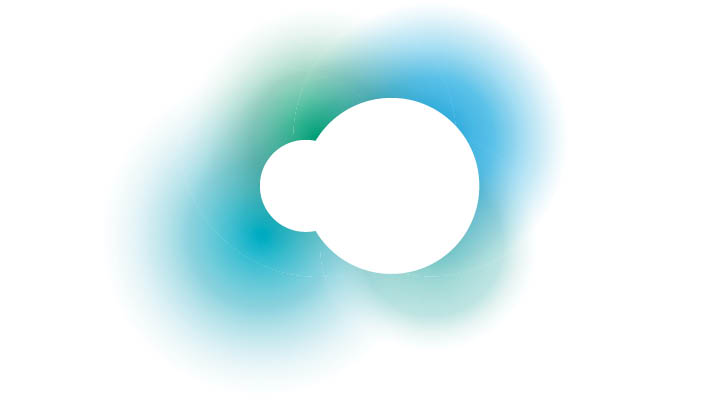 Self-guided mental health resource available online!
The University of Wisconsin System today introduced a new online behavioral health tool, SilverCloud, that offers self-guided programs for anxiety, depression, stress, insomnia, and resilience. The tool is now available to faculty, staff, and students at any time, on any device, and at no cost.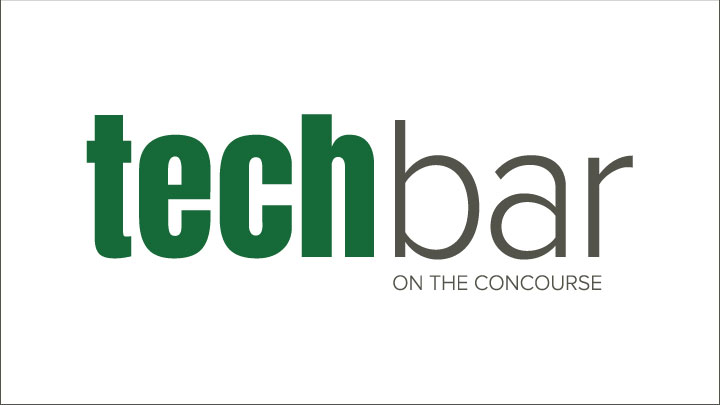 The Tech Bar offers technology services.
262-595-2444  
Services include, but are not limited to:
Technology experts to answer questions and troubleshoot issues with computers, tablets, and smartphones.
Assistance with account lockouts
Assistance with password resets
Wi-Fi connection assistance
Software install assistance (Office 365, SPSS, VDI)
Equipment checkout
Pick up/drop off equipment
Laptops, hotspots, headsets, webcams, video cameras, adapters, etc.
Desktop support appointments*
Software installs for faculty and staff
Hardware/software issues for faculty and staff
*some services require an appointment
The techbar is closed when the university is officially closed, such as holidays, weather, etc.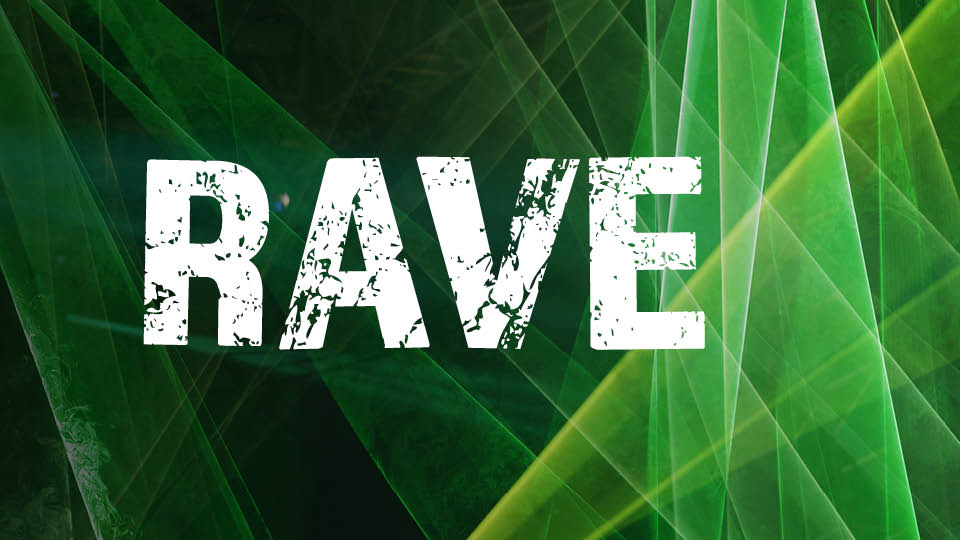 Ranger Activities and Virtual Engagement
Social Media Group
We invite you to join the Ranger Activities and Virtual Engagement group on Facebook! This group is set up for UW-Parkside students, promoting being social and engaged from the comfort of your own home! Here you can connect with students and pro-staff, have a place to check in and check on others, and have a supportive and creative outlet. We will be adding different topics to post about, have watch parties, and promote some upcoming online activities!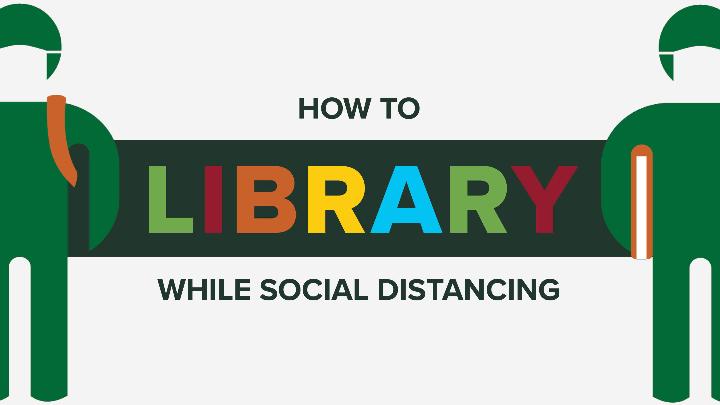 How to Library - While Social Distancing 

The library is still available for research help during online classes. Visit "How to Library while Social Distancing" to get research help, contact us and find FREE online resources!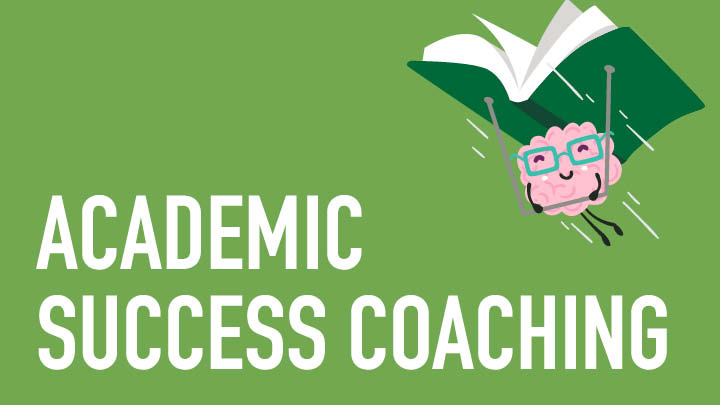 Learning online is different. No doubt about that. We can help.
Get drop-in help online and in person from faculty-recommended and trained peers who can coach you on:
adapting to online learning
managing your time
doing homework more efficiently
studying what's most important
figuring out what works best for your learning style
And, they will give you honest support because they have been there and done that successfully -- and they want to see you reach your full potential, too.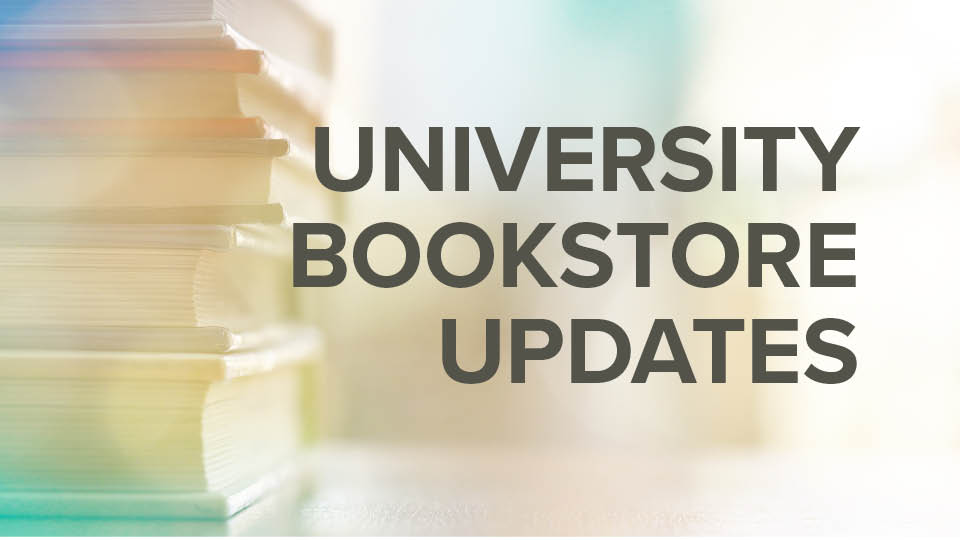 Return your Fall 2020 rental books!

RETURN OPTIONS 
IN-STORE 
DROP BOX
CURBSIDE PICKUP
Students can: 
Return rentals in-store. An extra register has been set up and social distance protocol is required.
Return at the drop box outside the store entrance once you complete the form at the table.
Return during curbside pick-up at the Student Center circle drop-off December 7-11 and 14-18, 10am-1pm.  
Ship using the carrier of your choice (at your expense).  
Make sure to include name, patron ID and phone number with every rental return.
Events and Announcements
Parkside faculty, staff, and student organizations are invited to submit events and announcements to appear in the Midnight Ranger. 
Classes to consider
Check out courses submitted by faculty. Talk them over with your advisor and consider adding them to your next schedule!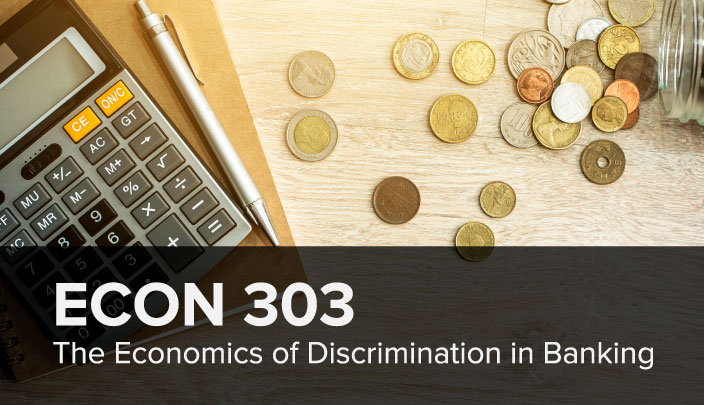 Winterim
ECON 303: The Ecomomics of Discrimination in Banking
Sahar Bahmani | Jan 4-29
Online
DV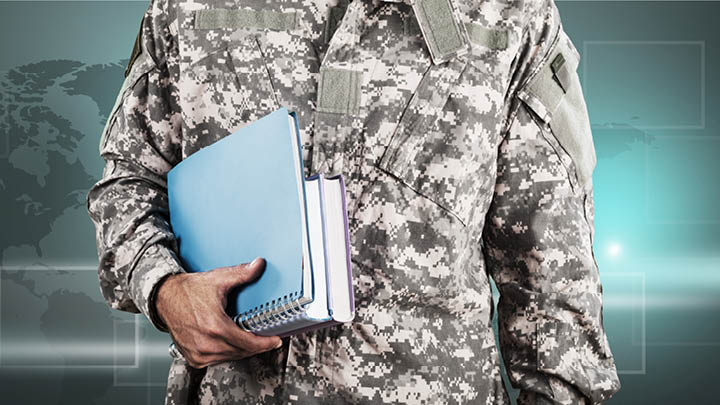 Spring
MILS 120: Military Leadership
Cpt. Hyeon Kim | Tuesdays 12:30-1:23
Rita L133
No Prerequisites, No Textbook
DV