Employer Resources
Let's work together to develop a recruitment strategy that combines on-campus engagement, convenient online tools, and easy marketing tactics to connect your professional opportunities with candidates from the Parkside talent community.
From connected online communities to large-scale career and internship fairs, we know that nothing beats direct interaction with promising candidates. That's why we offer a variety of engagement options for you to foster relationships with our students.
Employer Policies & Guidelines
Employers who experience the greatest level of success in their recruiting efforts partner with Parkside in several ways outlined below to build and sustain solid relationships.
Attend Our Internship & Career Fairs.
With high employment rates for many of our programs and a diverse learning community, it's no wonder employers consistently recruit at UW-Parkside. We host several large-scale, all-majors recruitment events every fall and spring semester for you to discover your next hire.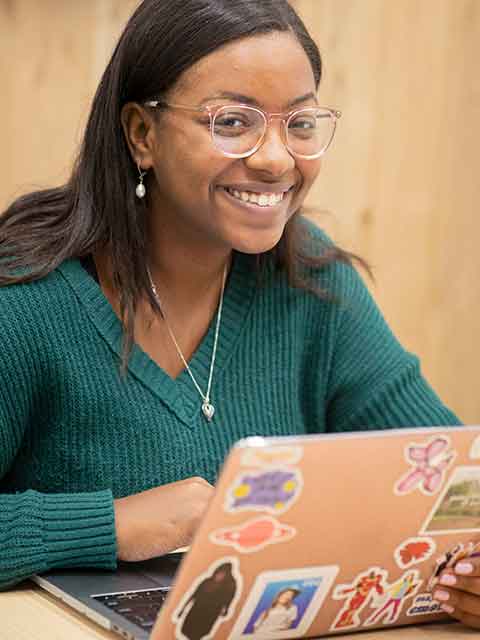 Post your positions on Handshake.
We leverage the leading job board, Handshake, to offer you convenient tools to connect your opportunities to the diverse Parkside talent community. You can also register for fairs, post networking events, and manage applications across many campuses using one login.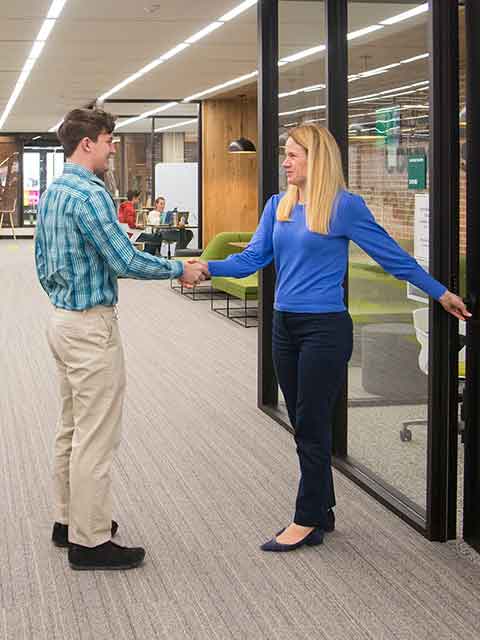 Build your employer brand on campus.

Employers with internships and/or full-time jobs for upcoming graduates can schedule an on-campus visit in our Student Success & Learning Commons employer suite. We promote your visit campus-wide and schedule one-on-one appointments with students interested in meeting with you while also allowing drop-ins between scheduled appointments.
Requires a minimum two-week advance reservation pending availability.
What is included in your visit
Your visit includes the following:
employer suite with conference table
smart screen for multimedia presentations
brief meeting with academic advisor(s) or faculty in related majors
lunch in our Brickstone Café (2 per employer; full-day visits only)
How to Schedule Your Visit
Contact Linda Bevec at least two weeks in advance to secure your visit.
Include the following in your email:
Company logo attached to email
Description of the internship and/or full-time job for which you are recruiting, or link to Handshake posting (all positions must be posted on Handshake)
Name, title, and email of representative(s) who will be visiting
Preferred date and time of your visit (it is best to give a few options). Best days are Wednesday followed by Monday, Tuesday, and Thursday anytime between the hours of 9 am-4 pm. 
 
Linda Bevec 
bevec@uwp.edu | 262-595-2016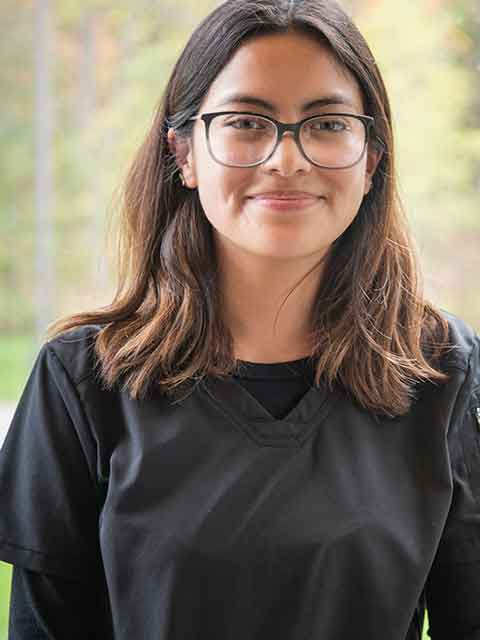 Host an intern.
Intern partnerships are a mutually beneficial method for you to tap into talent early. By creating an internship opportunity and recruiting from Parkside, you'll find that maintaining an intern partnership continues to deliver results year after year.