WELCOME TO THE UNIVERSITY OF WISCONSIN-PARKSIDE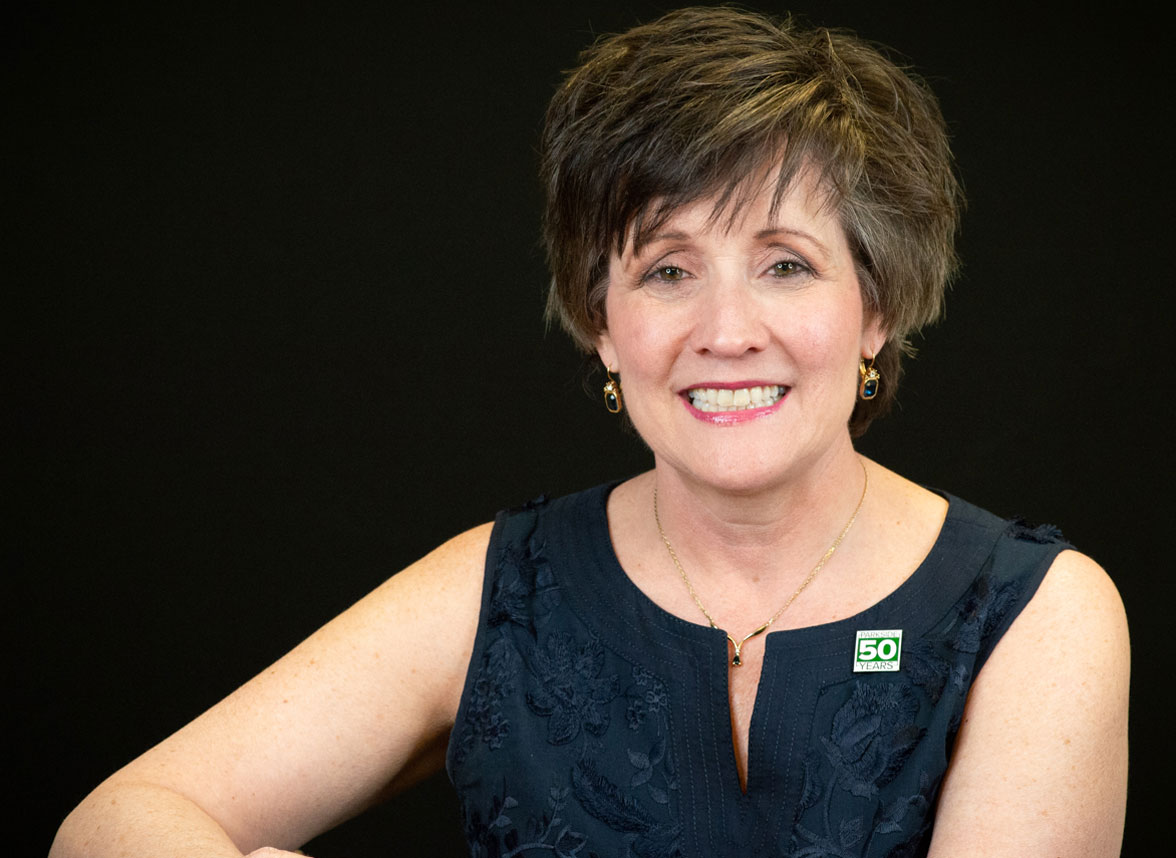 Leading an institution that, throughout its rich 50-year history, has had such a positive impact on students and our neighboring communities is a great source of pride. Our esteemed faculty, staff and community partners make an important difference in the lives of our students and graduates.
As the first in my family to attend a university — and more than 60 percent of our graduates are just like me — I understand the responsibility associated with that opportunity and I appreciate the amazing rewards. The focus of the University of Wisconsin-Parkside, and the focus of my leadership will always be on helping all of our students succeed.
Chancellor Updates and News
DR. BRYAN ALBRECT: COLLEAGUE, PARTNER AND FRIEND
 

Chancellor Debbie Ford shares her thoughts on the career and retirement of Dr. Bryan Albrecht, president of Gateway Technical College.

CONGRESSIONAL HEARING:

CHANCELLOR FORD'S TESTIMONY
 

Chancellor Debbie Ford called it an honor to testify before the U.S. House of Representatives Select Committee on the Economy on Monday, April 11, 2022. The field hearing highlighted the efforts of area businesses and the university to create a climate that helps graduates move successfully into the workforce.

CHANCELLOR FORD'S INTERVIEW WITH WGTD
 

Listen to Chancellor Debbie Ford's interview with Greg Berg from WGTD, 91.1 FM. Chancellor Ford addresses a variety of topics, updates, and happenings at the University of Wisconsin-Parkside.

Listen Here
This coming year, we will launch the UW-Parkside 2025 Strategic Framework with a bold vision to create more talent for our region, our state, our nation and our world. Our future goals will continue to align with the hallmarks of the University of Wisconsin-Parkside: Student Success, Academic Excellence, Diversity and Inclusion, and Community Engagement.
Our strategic framework will establish a clear path for the future success of the university and its graduates. We are committed to providing the opportunity for a university degree to a diverse group of individuals.

It is our responsibility to partner with our local and global communities to enhance the quality of life for everyone. And we're doing that with more than 25,000 alumni - the majority of whom live and work in southeastern Wisconsin and northeastern Illinois. These people are making a difference in our communities and they value their experience at the University of Wisconsin-Parkside.
Education changes lives.
Education opens doors to incredible opportunities.
Education is all about lifelong learning and lifelong leading.
I encourage you to visit us at the University of Wisconsin-Parkside and see for yourself how we're changing lives.
Chancellor Deborah Ford
262-595-2211  |  chancellor@uwp.edu