WELCOME TO THE UNIVERSITY OF WISCONSIN-PARKSIDE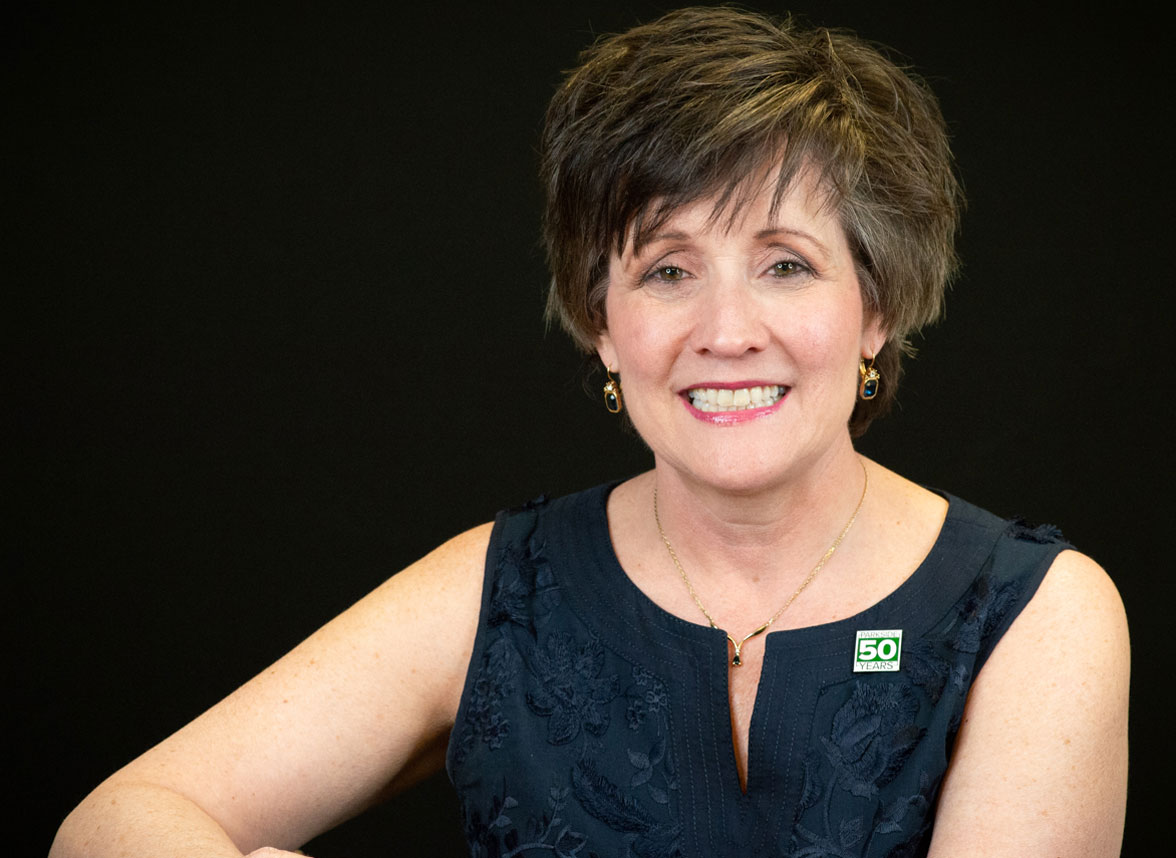 Leading an institution that, throughout its rich 50-year history, has had such a positive impact on students and our neighboring communities is a great source of pride. Our esteemed faculty, staff and community partners make an important difference in the lives of our students and graduates.
As the first in my family to attend a university — and more than 60 percent of our graduates are just like me — I understand the responsibility associated with that opportunity and I appreciate the amazing rewards. The focus of the University of Wisconsin-Parkside, and the focus of my leadership will always be on helping all of our students succeed.
Statement from Chancellor Debbie Ford
In the coming days, our region will reflect on tragic events and days of unrest that unfolded after Jacob Blake was shot and injured by a police officer on August 23, 2020. While this anniversary is certainly not one to celebrate, it is one we must all remember. 
Unfortunately, our community is not immune to the challenges of inequity and injustice.  The afternoon of August 23, 2020, forever changed Kenosha. That event, and the events which followed, should serve as a catalyst for needed and lasting improvements. UW-Parkside, on its own, cannot make sustainable change; real change occurs through partnership and participation. 
It is our duty and responsibility to address the disparities. We must have the courage to honestly explore our differences and work together toward equitable solutions. UW-Parkside is a place where diverse voices are heard, and many perspectives are encouraged and welcomed. Students, alumni, faculty, and staff have a deep sense of connection to our communities. When something happens – good or bad – the event impacts our campus. 
The story of civil unrest which followed the shooting of Mr. Blake impacted all of us – business owners who saw their livelihoods destroyed; families that lost a loved one; and community residents who watched in disbelief. That is not, however, where the story ends. Our communities came together, we grieved, we shared, and we turned our words into action. 
An uptown restaurant that was burned reopened a few weeks ago. The Gorman project, with plans for retail and housing, is moving forward to strengthen the Kenosha Uptown community. And I am proud to say that UW-Parkside is working alongside other higher-education and community organizations to create an Emerging Leaders Academy for youth in the former Brown Bank Building in the Uptown neighborhood.  I applaud the efforts of leaders from government, business, education, social welfare, and faith-based organizations that are already under way.  
Also, I am honored to work closely with my friend and colleague Dr. John Swallow, president of Carthage College, who is gathering information on various community conversations so that our region's higher-education institutions are better able to help and to lead where needed.  In addition, as the first region in the US to join the Moonshot for Equity with Carthage College, UW-Milwaukee, Milwaukee Area Technical College and EAB, we are committed to eliminating equity gaps in higher education attainment by 2030.   
Last year, UW-Parkside Communication Professor Dr. Jonathan Shailor and students in the certificate program in Conflict Analysis and Resolution (CCARE) designed a community-based learning project: "Rebuilding Kenosha: Community Conversations." They shared many ideas and identified areas where improvement is needed.  The results of these conversations will continue to inform our actions at UW-Parkside as we partner with our communities.   
A year ago – sometimes it seems like just a moment ago – I concluded a statement to our campus and community with the following… "Join with me in being strong advocates to bring UW-Parkside's core values of equity, diversity and inclusion to all. Support each other, listen to one another, and embrace our differences, as these are the actions that make our learning community even stronger. I know we will respond to yet another challenge and emerge stronger together." 
This week is certainly a time for reflection. It is also a time to look forward, as the challenging process of bringing needed change to our community has already begun.   The success of positive community efforts depends on all of us. We ALL need to be involved.  We are putting words into action. 
This coming year, we will lauch the UW-Parkside 2025 Strategic Framework with a bold vision to create more talent for our region, our state, our nation and our world. Our future goals will continue to align with the hallmarks of the University of Wisconsin-Parkside: Student Success, Academic Excellence, Diversity and Inclusion, and Community Engagement.
Our strategic framework will establish a clear path for the future success of the university and its graduates. We are committed to providing the opportunity for a university degree to a diverse group of individuals.

It is our responsibility to partner with our local and global communities to enhance the quality of life for everyone. And we're doing that with more than 25,000 alumni - the majority of whom live and work in southeastern Wisconsin and northeastern Illinois. These people are making a difference in our communities and they value their experience at the University of Wisconsin-Parkside.
Education changes lives.
Education opens doors to incredible opportunities.
Education is all about lifelong learning and lifelong leading.
I encourage you to visit us at the University of Wisconsin-Parkside and see for yourself how we're changing lives.
Chancellor Deborah Ford
262-595-2211  |  chancellor@uwp.edu