WELCOME TO THE UNIVERSITY OF WISCONSIN-PARKSIDE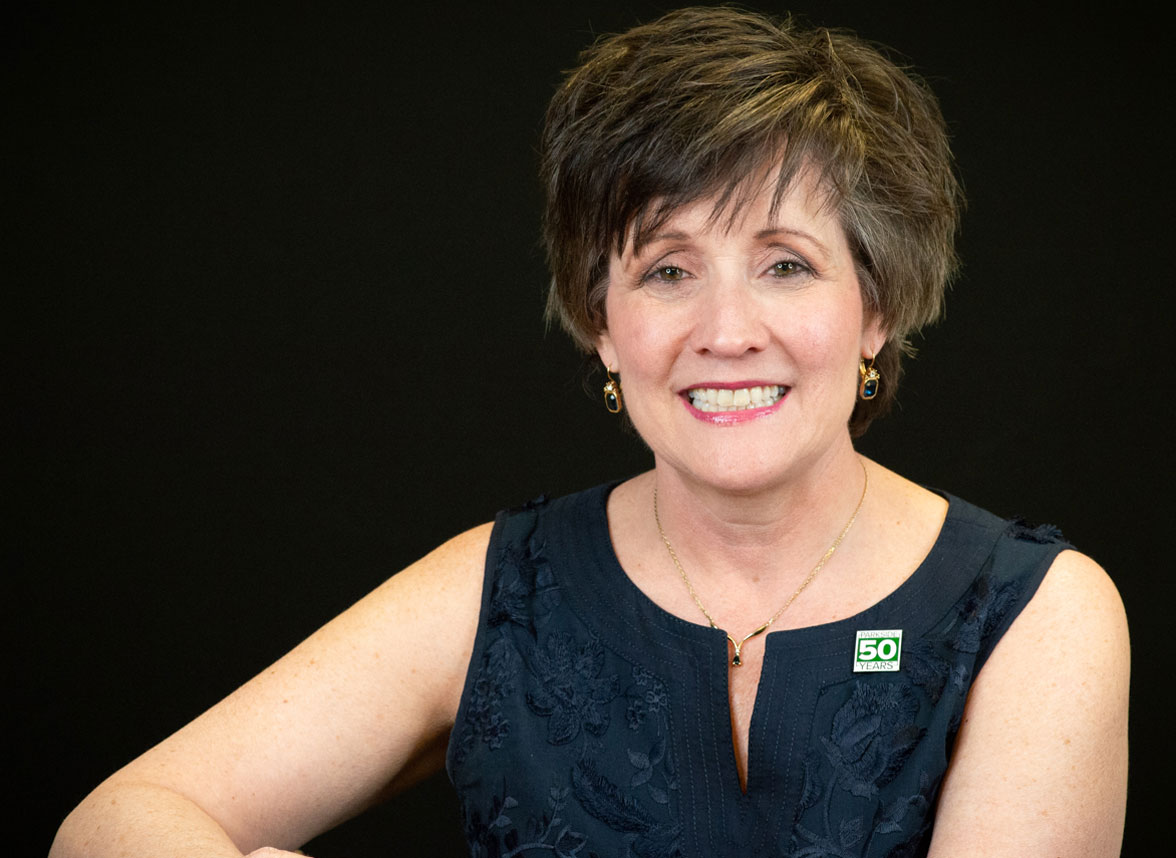 Leading an institution that, throughout its rich 50-year history, has had such a positive impact on students and our neighboring communities is a great source of pride. Our esteemed faculty, staff and community partners make an important difference in the lives of our students and graduates.
As the first in my family to attend a university — and more than 60 percent of our graduates are just like me — I understand the responsibility associated with that opportunity and I appreciate the amazing rewards. The focus of the University of Wisconsin-Parkside, and the focus of my leadership will always be on helping all of our students succeed.
Statement from Chancellor Debbie Ford
We have been notified by the Kenosha County district attorney's office about the announcement in regard to the case involving the shooting of Jacob Blake. However one may feel regarding the DA's announcement, we understand the range of emotions our faculty, staff, students, and community members may experience, and we recognize the state and national attention that may be given to this decision. I ask that we continue to give folks the space and grace they need to process this moment and all that has led up to it. 
As members of our learning community I am also asking you to offer empathy and compassion while being understanding and supportive of one another. Now more than ever, we must embrace and share the values of dignity and respect embedded in UW-Parkside's educational foundation. I know we will continue to serve as leaders, educators, and advocates to eliminate racism and injustice, and to help our community recover and heal. 
Finally, during this challenging time, I ask that we work together to lift our voices up against violence of any kind, against our families, our neighbors, and our communities, and that we continue to promote civil discussions about racism, social justice and equity among all. 
The University of Wisconsin-Parkside binds us together in our shared commitment to transform lives – the lives of our students and the lives of members of our university community.  
This coming year, we will lauch the UW-Parkside 2025 Strategic Framework with a bold vision to create more talent for our region, our state, our nation and our world. Our future goals will continue to align with the hallmarks of the University of Wisconsin-Parkside: Student Success, Academic Excellence, Diversity and Inclusion, and Community Engagement.
Our strategic framework will establish a clear path for the future success of the university and its graduates. We are committed to providing the opportunity for a university degree to a diverse group of individuals.

It is our responsibility to partner with our local and global communities to enhance the quality of life for everyone. And we're doing that with more than 25,000 alumni - the majority of whom live and work in southeastern Wisconsin and northeastern Illinois. These people are making a difference in our communities and they value their experience at the University of Wisconsin-Parkside.
Education changes lives.
Education opens doors to incredible opportunities.
Education is all about lifelong learning and lifelong leading.
I encourage you to visit us at the University of Wisconsin-Parkside and see for yourself how we're changing lives.
Chancellor Deborah Ford
262-595-2211  |  chancellor@uwp.edu