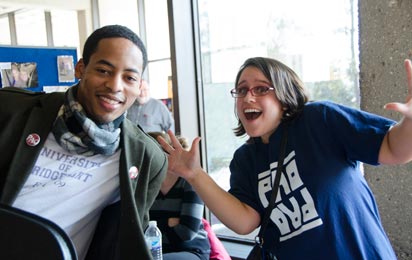 Do

Go
Interested in music, movies, sports? Want to meet new friends? Check out all the on-campus events happening each day. There is always something interesting going on!

Join
With over 70 clubs and organizations, you are sure to find one that fits your interests! Do you have a passion to serve? Check out the volunteer program and see how you can make a difference with one of our local partners

Lead
Help other students adjust to life in college by becoming a Student Leader, whether as a ROAR Leader, Peer Mentor, or Resident Advisor, there are lots of ways to stand out from the pack. It doesn't matter if you live on campus or commute, the opportunities to grow while at Parkside are endless.