Prevent Blindness Wisconsin recognizes UW-Parkside with 2021 Lifespan Vision Health Award
Published: May 27, 2021
UW-Parkside is the recipient of the 2021 Lifespan Vision Health Award from Prevent Blindness Wisconsin.
Amy Garrigan, UW-Parkside's community engagement manager, accepted the award on behalf of the university during a virtual ceremony last Wednesday. In their social media announcement this week, Prevent Blindness said: "The Lifespan Vision Award recognizes a program partner that has shown dedication to ensuring individuals in Wisconsin have healthy vision for life.  Your program and consistent partnership is a wonderful example of this.  Your dedication to collaboration on unique projects and championing our work has been unmatched."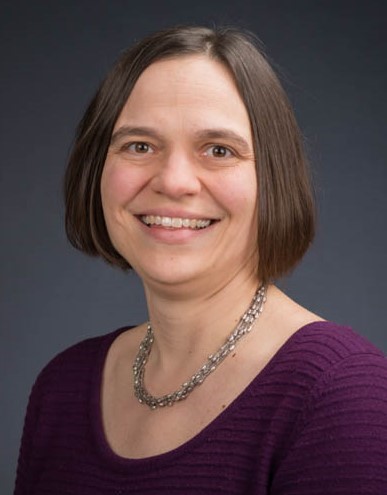 Garrigan coordinates community-based learning opportunities that connect faculty and students to community organizations to deepen students' learning and help meet community needs. 
For many years, students in once class, "AHS 101: Introduction to Applied Health Science," have volunteered to assist Prevent Blindness Wisconsin with vision screenings in Racine Unified School District elementary schools.
More recently, several courses have assisted the organization as it adapted to the COVID-19 pandemic.  Students in the "COMM 258: Podcasting" class created a promotional podcast for the organization and a student in "COMM 493 Capstone Health Communication" designed informational materials about protecting your eyes due to increased screen time during the pandemic.  In addition, two AHS 101 students collected donations of used eyeglasses to be distributed by Prevent Blindness Wisconsin.
In presenting the award, Prevent Blindness' Senior Community Health Manager Shelby LaTona talked about the organization's successful partnership with Parkside. "In 2017, Amy reached out to me to see if there was a way to collaborate between Parkside students and Prevent Blindness Wisconsin," said LaTona. "Over the past five years, we've certified hundreds of students to provide vision screenings for over one thousand children and adults.  UW-Parkside students have developed brochures on PBW, hosted us on a podcast, and we are planning to have students assist with Spanish translation for an internship.  We would not have been able to do all this work without Amy spearheading our collective efforts! "
Founded in 1958, Prevent Blindness Wisconsin improves the lives of children, adults, and families through early detection of eye conditions to prevent blindness and preserve sight.  
---
Media contact:
Andrew Savagian
Communications Director
University of Wisconsin-Parkside
savagian@uwp.edu