UW-Parkside Featured at August Board of Regents Meeting
Published: August 25, 2022
UW-Parkside students and leaders engaged with state education leaders at the University of Wisconsin System Board of Regents meeting held at UW-Green Bay on Thursday, August 18 and Friday, August 19. The "Enrollment and Student Success" Board of Regents video featured UW-Parkside's Callahan Scholars program. Watch the video here: Board of Regents Video Features Callahan Scholars.
New Physician Assistant Master's Degree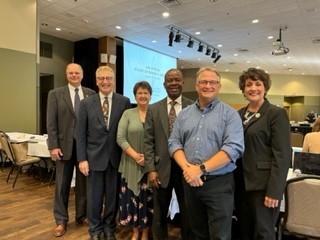 The University of Wisconsin-Parkside is proud to announce the approval by the UW System Board of Regents of a Master of Science degree in Physician Assistant (MSPA) at their August meeting. This 27-month program will accept its first class of professional students in May of 2024 and is a natural evolution that has grown out of the long-standing strength of our "Signature" Pre-Health program. 
The MSPA program will offer students a natural pathway from the Pre-Physician Assistant concentration which facilitates the development of students' basic clinical skills through its required 300-hour internships. Read more here: UW-Parkside to Offer New Physician Assistant Master's Degree.
Direct Admissions: Potential Benefits, Challenges, and Examples
Provost Ducoffe moderated the panel discussion on Direct Admissions: Potential Benefits, Challenges, and Examples. Chancellor Ford served as a panelist. The Education Committee held a broad discussion on direct admissions, a process which sidesteps the typical admissions process by proactively and automatically admitting students to college based on a data match between K-12 schools and postsecondary institutions.
As UW System seeks innovative ways to increase the rate of high school students who enroll in college, particularly from historically underrepresented groups, direct admission is a potential strategy. 
Producing the graduates Wisconsin needs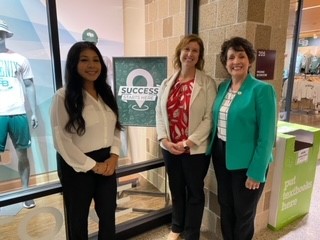 Chancellor Ford served as a panelist with President Rothman during a presentation and discussion titled, "How student aid can develop talent and produce the graduates Wisconsin needs to succeed." UW-Parkside has the highest percentage of Pell eligible students in the System at 55%. Chancellor Ford said the additional financial aid provided through the Wisconsin Tuition Promise "will be a differentiator for the students of Wisconsin." But she reiterated that students require more than financial aid to be successful, and "wrap-around" student services are vital. "We need to look at the whole picture," she said. Read Chancellor Ford's Op-Ed here: Wisconsin students deserve an increase in the Wisconsin Grant.
Academic Advising in the UW System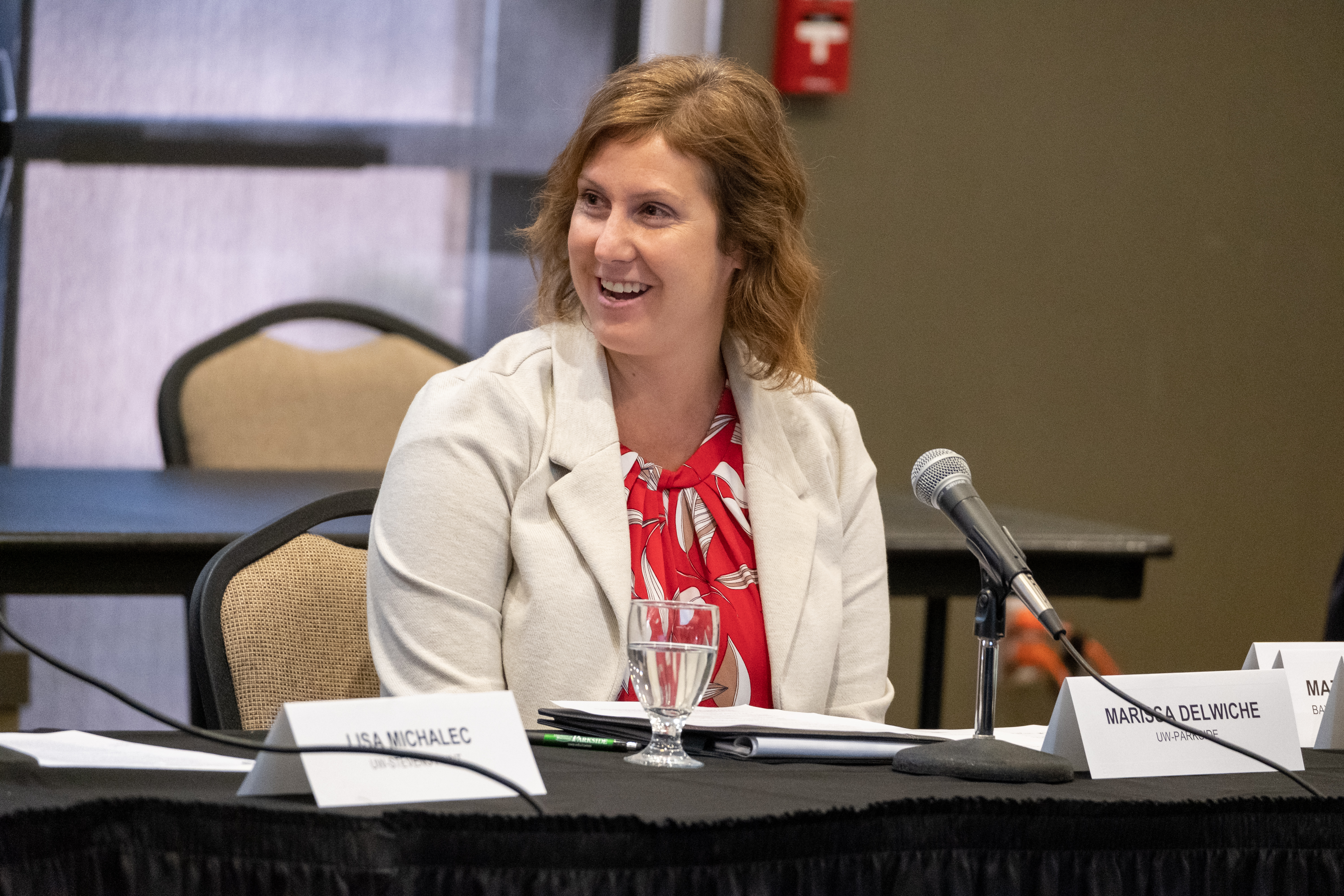 Marissa Delwiche, UW-Parkside's Executive Director of Advising and Academic Support moderated a panel called "Academic Advising in the UW System," At the Full Board Meeting on Friday. Delwiche commented on the opportunity to participate in this important conversation. "This was a great opportunity for advisors and students to highlight the excellent work that UW system advisors do to support students. The session provided an overview of the role of academic advisors which involves much more than helping students schedule courses.
First-generation UW-Parkside student Estefania Alonso served as a panel member. Alonso, a senior biology major on the MD/PhD track, transferred to UW-Parkside early on in the pandemic. Alonso explained that she previously felt lost and didn't know where to turn for help. After meeting with an advisor at UW-Parkside, "I felt instantly connected and felt that my presence at UW-Parkside mattered," she said. "(My advisor) helped me find the best path, classes, and ways to get involved, ways to network, and ways to meet more students. She made me feel like I could take these chances and just go for it. I am so grateful to have someone like her in my corner."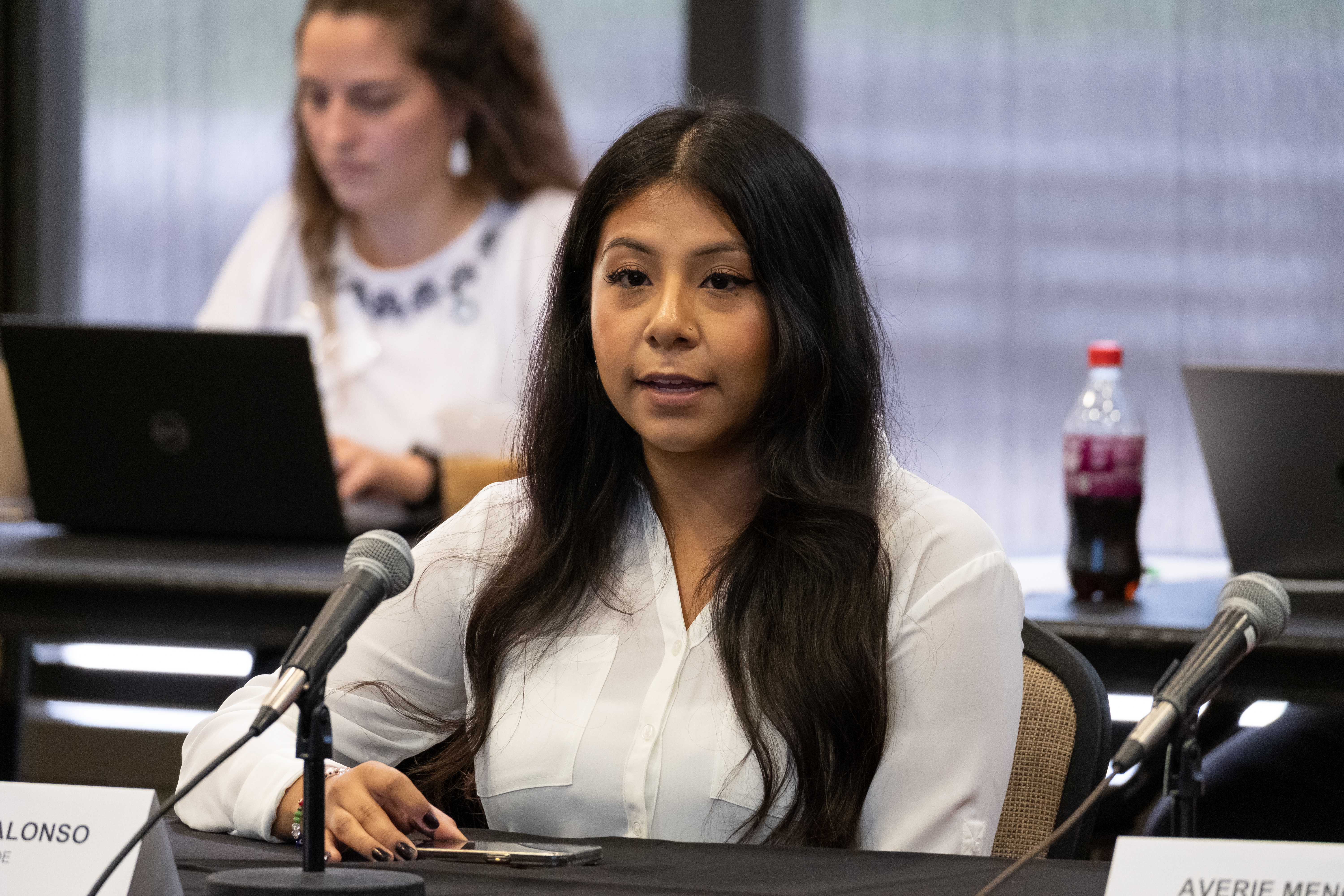 Delwiche added that advising is embedded in teaching and learning and involves holistic, proactive, and data-informed approaches to support students on their journey towards positive outcomes. "Proactive advising provides customized outreach and early interventions to keep students on track and ensure limited resources are directed to those students with the greatest needs," she stated. For more information on the advising and career center, visit https://www.uwp.edu/learn/academicsupport/advising.cfm