Dr. Suresh Chalasani honored in MBA Consortium's 2019 Outstanding Faculty List
Published: March 18, 2020
By:

UW-Parkside Marketing & Communications
SOMERS – UW-Parkside Management Information Systems Professor Dr. Suresh Chalasani has been recognized by the University of Wisconsin MBA Consortium in its "2019 Outstanding Faculty" list. During the fall 2019 term, students taking courses through the UW MBA Consortium were asked to nominate outstanding instructors from the program.
Dr. Chalasani teaches in a number of undergraduate and graduate programs. For more than a decade, Dr. Chalasani has been teaching two courses in the consortium MBA program which, in recent years, was ranked among the top 10 online MBA programs by US News and World Report. In January 2020, he was awarded the MBA Consortium's Outstanding Faculty Award (in the electives category).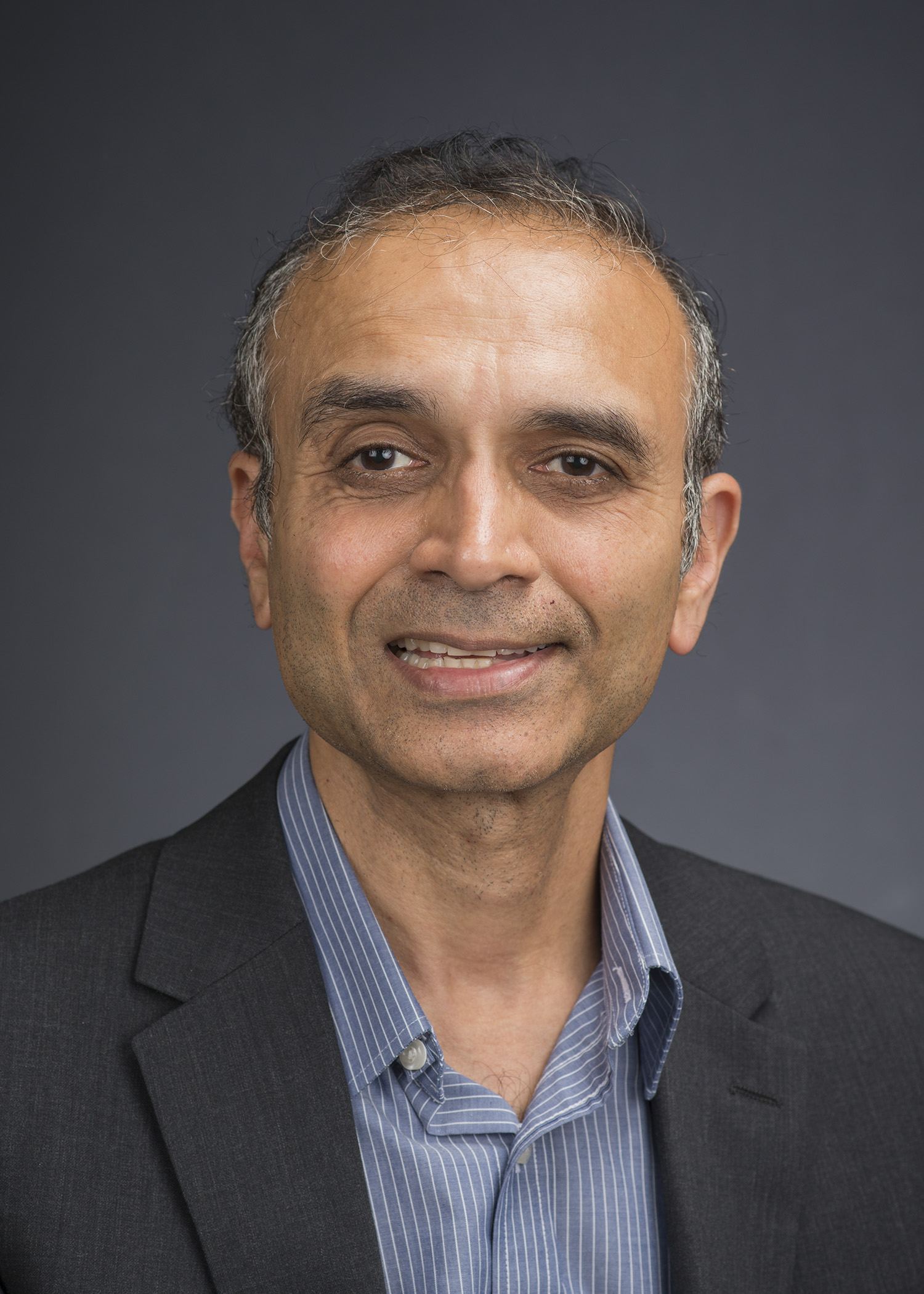 For the MBA Consortium, Dr. Chalasani teaches "MBA 778: Managing Technology in Turbulent Times" and "MBA 781: Fundamentals of Health IT Management." Students appreciated his engagement in classes. One student commented, "Suresh has by far been the most engaged instructor. He is very active in the discussions and has turned the discussions into an effective learning tool. Fabulous!"
Dr. Chalasani has been involved in all aspects of the teaching lifecycle, including curriculum design and development for new programs, program delivery, assessment of student learning, and continuous improvement. In addition to teaching, Dr. Chalasani also serves as the Academic Director for the first competency-based business degree program in the UW System, the UW Flexible Option Bachelor of Science in Business Administration (Flex BSBA). This innovative program helps nontraditional and working adults complete their degree requirements by demonstrating mastery of program competencies. Since 2016, he worked with a number of faculty members, administrators and support staff in the UW System to design and launch Flex BSBA, a program that received accreditation from the Higher Learning Commission in January 2019. Recently, Flex BSBA has been recognized as the 3rd most affordable online Business programs by GreatBusinessSchools.org.
Dr. Chalasani's research interests include using information technology for healthcare applications and business supply chains. He is currently co-editing a book "Digital Disruption in Healthcare," which will be published by Springer. Dr. Chalasani received a number of research and teaching grants from the UW system and external organizations.
Congratulations Suresh Chalasani!
The full list of 2019 Outstanding Faculty can be found here:
###
Media contact:
John Mielke
Communications Director
University of Wisconsin-Parkside
262-595-3226
mielkej@uwp.edu