UW-Parkside Police Part of Drive Sober Campaign
Published: December 12, 2022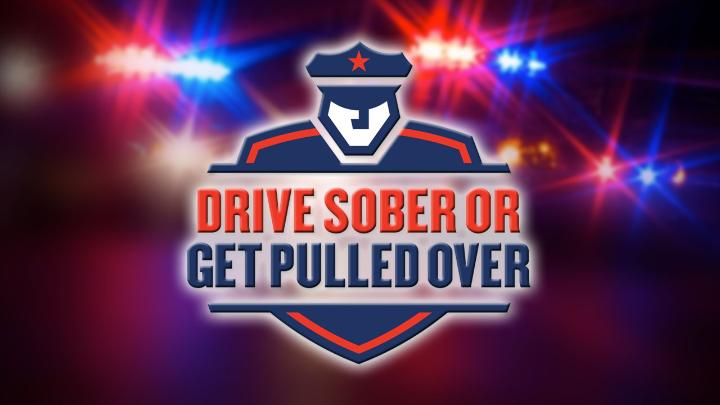 During the holiday season, social gatherings with family and friends appear on everyone's calendar. Each year, however, the good times at these events have the potential to become devastating times for families and communities.
To help keep the upcoming holiday season safe on our roadways, officers from the UW-Parkside Police and Public Safety Department are part of the state-wide traffic safety Drive Sober or Get Pulled Over campaign from Dec. 16 to Jan 1. UW-Parkside police officers and officers across the state will be patrolling in greater numbers, and for longer hours, to keep impaired drivers off the road and to enforce the safety-belt law.
Someone is injured or killed every two hours in an impaired driving crash in Wisconsin. During the last holiday season there were 373 crashes involving impaired drivers which resulted in seven deaths and 192 injuries. While drunken driving remains a concern, Wisconsin and many states have seen an increase in drugged drivers-people whose ability to safely operate a motor vehicle is compromised by legal medications (prescriptions or over the counter) and illegal drugs (heroin, marijuana etc.).  
Drunken and drugged driving is 100 percent preventable but is ignored as drivers make dangerous decisions after ingesting these substances and getting behind the wheel impaired. In 2021, 2,094 crashes in Wisconsin involved drugs, which resulted in 74 fatalities.
The Drive Sober or Get Pulled Over campaign and other traffic safety campaigns are working to save lives and prevent injuries. In 2021 there were 6,368 alcohol-related crashes that resulted in 166 deaths. Alcohol was involved in more than one-quarter of all traffic fatalities (166 of 595). Teenagers are more likely than anyone else to be killed in alcohol related crash according to the CDC. In 2021 there were almost 23,000 OWI convictions in Wisconsin.
Our hope this holiday season is that everyone buckles up, drives sober, and acts responsibly during the fun and festive times. For those who choose not to, extra law enforcement means a greater chance of getting caught. Please buckle up and act responsibly during the holiday season; help UW-Parkside law enforcement officers and their colleagues across the state reach their ultimate goal of zero preventable traffic deaths in Wisconsin. Choose a sober designated driver before you start drinking or arrange for a ride home.
---
The University of Wisconsin-Parkside is committed to high-quality educational programs, creative and scholarly activities, and services responsive to its diverse student population, and its local, national, and global communities. We are a dynamic learning community grounded in academic excellence and focused on student success, diversity, inclusion, and community engagement. The campus serves as a premier comprehensive public institution and a destination of choice, serving as a focal point of local, regional, and global progress.
---
University Relations
University.relations@uwp.edu