UW-Parkside's Fall 2023 Enrollment Includes Increases in New Freshmen, Transfer, and Graduate Students
Published: November 8, 2023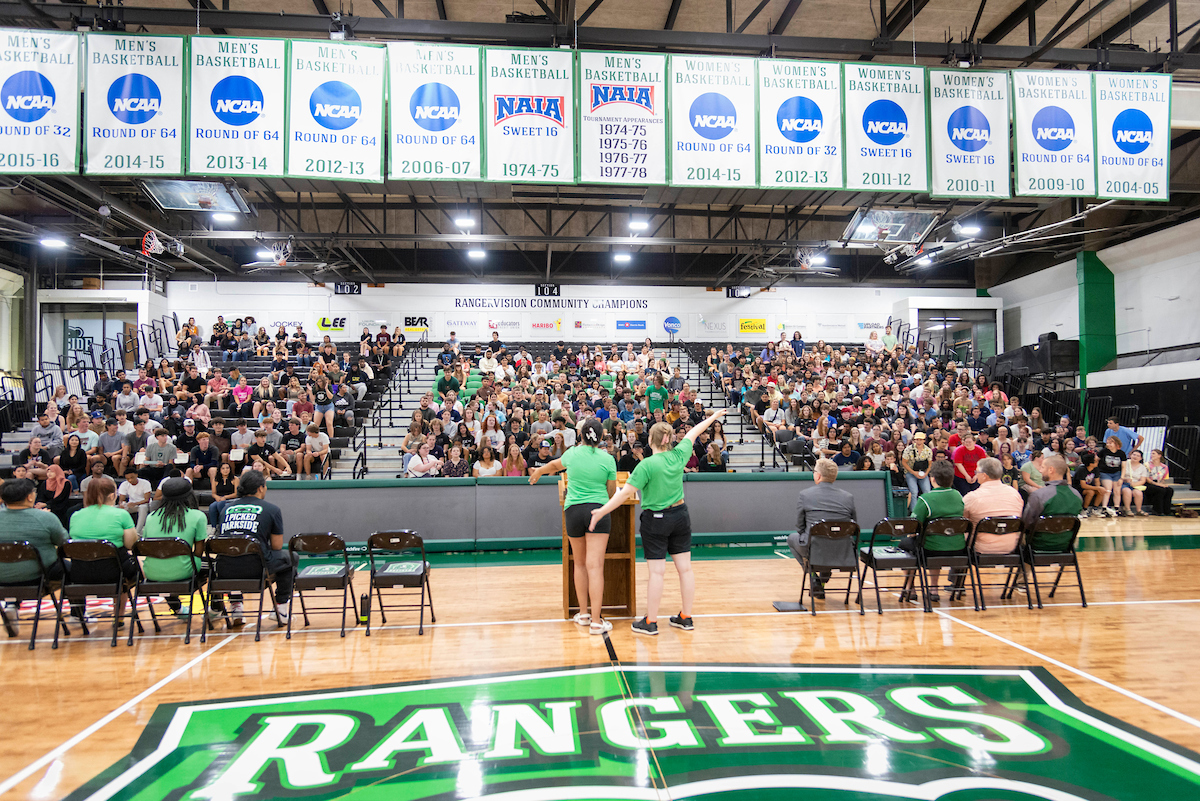 Kenosha, Wis.- The University of Wisconsin-Parkside's early enrollment numbers for the fall show some positive trends, including an increase over the last year for total enrollment of 4,029 (+1.6%), new freshmen (+28%), transfer students (+2%), and new graduate students (+13%).
"UW-Parkside has made significant efforts to increase enrollment, retention, and graduation in recent years," said Scott Menke, UW-Parkside's interim chancellor. "These efforts are part of our commitment to provide opportunities to our students and value to our communities and partners."
Menke added that this year's freshmen class is UW-Parkside's largest incoming class since 2019. Notably 48 students (8.5%) earned credits from UW-Parkside while in high school, and 141 (25%) total enter with college credits earned in high school (including AP, IB, dual enrollment, etc.). As an aspiring Hispanic Serving Institution, Menke noted that UW-Parkside is pleased to report that 117 (21%) of new freshmen are Latinx.
This semester's transfer class is the largest incoming class since 2018. 104 (31%) of transfer students came from Wisconsin Technical College System institutions, including 71 (21%) from Gateway Technical College, 48 (14%) came from the College of Lake County, and 65 (19%) came from other UW institutions.
UW-Parkside's new graduate class is the largest entering class in the history of the university.
Among them, 73 (29%) previously earned their bachelor's degree from UW-Parkside. As an institution that is proud to serve the state of Wisconsin, 198 (59%) of incoming graduate students live in Wisconsin. There are 12 other states and countries represented by UW-Parkside's new graduate students.
"UW-Parkside strives to support every Wisconsin student and provides an environment where they can learn and grow," said Menke. "Among new freshmen and transfer students, 48% are first-generation students, 36% are underrepresented minority students, and 38.1% are Pell eligible."
Non-degree student enrollment, particularly dual enrollment students in the Parkside Access to College Credit (PACC) program is also up more than 75% this year. The PACC program is an equitable concurrent enrollment program at the University of Wisconsin-Parkside. Concurrent enrollment refers to programs that enable you to enroll in courses that earn both high school and college credit, taught by university-authorized high school teachers at the high school during the regular school day.
The PACC program as well as the Early College Credit Program (ECCP), where high school students take college courses at the university, increase students' access to higher education, shorten the time to degree, lower the cost of college for them, and improve high school-college relationships. High school juniors and seniors, (sophomores by exception) in good academic standing and on track to graduate in four years are eligible to participate in PACC/ECCP.
Nontraditional students are another important segment of our campus community. This semester, 24% of our transfer students are age 25 or older, and the overall average age of our incoming class is 23.4.
With the continuous rise of globalization, UW-Parkside recognizes the importance of providing students with a global learning environment. While 75% of our new freshmen and transfer students come from Kenosha, Racine, Milwaukee, or Lake (IL) Counties, the incoming class also includes international students from 21 different countries.
Once finalized, these preliminary 10th day census numbers will be reported to the Federal Department of Education in spring 2024.
View the Universities of Wisconsin enrollment release here.
---
The University of Wisconsin-Parkside is committed to high-quality educational programs, creative and scholarly activities, and services responsive to its diverse student population, and its local, national, and global communities. We are a dynamic learning community grounded in academic excellence and focused on student success, diversity, inclusion, and community engagement. The campus serves as a premier comprehensive public institution and a destination of choice, serving as a focal point of local, regional, and global progress.
---
Media contact:
Derek Fye
Communications Manager
University of Wisconsin-Parkside
Fye@uwp.edu | (262) 771-5419