UW-Parkside Announces Foreign Films Series 2023-2024 Lineup
Published: August 3, 2023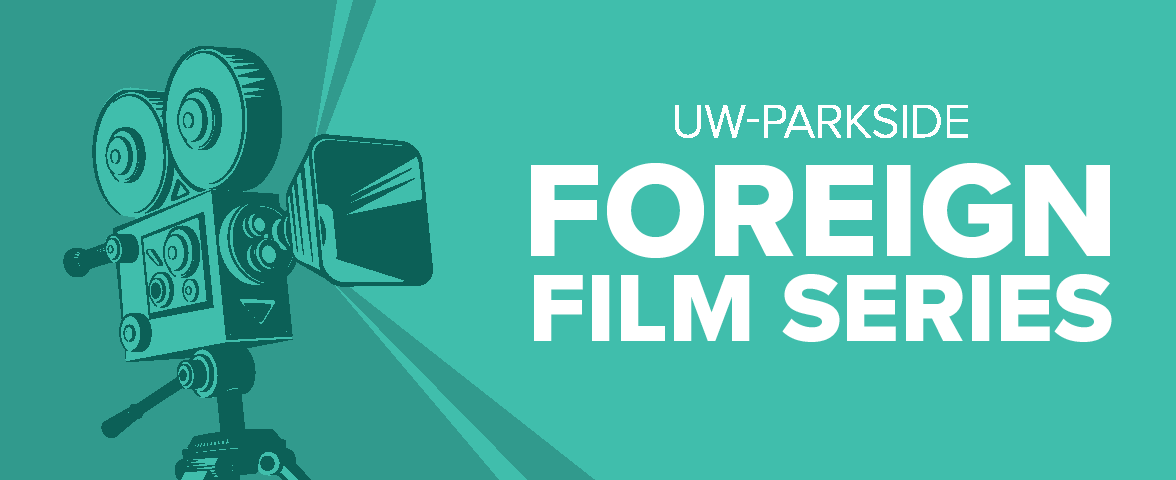 The University of Wisconsin-Parkside is pleased to announce the lineup for the 2023-2024 Foreign Film Series. This year marks the 42nd year of the Foreign Film Series at UW-Parkside. This year 14 foreign films are offered for the low subscription price of $30.
The available showtimes are Thursdays at 7:30 p.m., Fridays at 7:30 p.m., Saturdays at 5 p.m., Saturdays at 8 p.m., Sundays at 2 p.m. and Sundays at 5 p.m. All showings occur in the Student Center Cinema. The showings begin on Thursday, Sept. 14 at 7:30 p.m. and conclude on Sunday, April 21 at 5 p.m.
The UW-Parkside Foreign Film Series is a program of the College of Arts and Humanities and is included in the array of arts and cultural programming bearing the Rita name. Despite the film screenings taking place outside of the walls of the Rita Tallent Picken Regional Center for Arts & Humanities, we are proud to be counted among the state-of-the-art instructional facilities, stunning performance venues, and award-winning academic programs that serve our community.
The lineup and showtimes are as follows:
CLOSE (2022, Belgium) Dir. by Lukas Dhont (Sept. 14-17)
THE BLUE CAFTAN (2022, Morocco) Dir. by Maryam Touzani (Sept. 21-24)
AFTERSUN (2022, UK) Dir. by Charlotte Wells (Oct. 5-8)
ONE FINE MORNING (2022, France) Dir. by Mia Hansen-Love (Oct. 19-22)
BROKER (2022, South Korea) Dir. by Kore-eda Hirokazu (Nov. 2-5)
NO BEARS (2022, Iran) Dir. by Jafar Panahi (Nov. 16-19)
EO (2022, Poland) Dir by Jerzy Skolimowski (Nov. 30- Dec. 3)
CAIRO CONSPIRACY (2022, Sweden) Dir. by Taril Saleh (Jan. 25-28)
DOS ESTACIONES (2022, Mexico) Dir. Juan Pablo Gonzalez (Feb. 8-11)
TORI & LOKITA (2022, Belgium) Dir. by Jean-PierreDardenne (Feb. 22-25)
ABOUNA (OUR FATHER) (2002, Chad) Dir. by Mahamat-Saleh Haroun (March 7-10)
R.M.N. (2022, Romania) Dir. by Cristian Mungiu (March 14-17)
CORSAGE (2022, Austria) Dir. by Marie Kreutzer (April 4-7)
A HERO (2021, Iran) Dir. by Asghar Farhadi (April 18-21)
For more information about the Foreign Film Series, read plot summaries, or purchase a subscription please visit https://www.uwp.edu/therita/foreignfilmseries.cfm.
---
The University of Wisconsin-Parkside is committed to high-quality educational programs, creative and scholarly activities, and services responsive to its diverse student population, and its local, national, and global communities. We are a dynamic learning community grounded in academic excellence and focused on student success, diversity, inclusion, and community engagement. The campus serves as a premier comprehensive public institution and a destination of choice, serving as a focal point of local, regional, and global progress.
---
Contact:
Betty Petersen
peterseb@uwp.edu