Freshwater Camp Takes Over UW-Parkside and UW-Whitewater
Published: June 17, 2022
As the 2022 school year was just cooling down, the collaborative Freshwater Camp at UW-Parkside and UW-Whitewater was heating up. High school juniors and seniors from Wisconsin and northern Illinois arrived at the UW-Parkside campus early Monday morning to start a week-long exploration of freshwater careers while enjoying recreational opportunities that Wisconsin's waterways provide.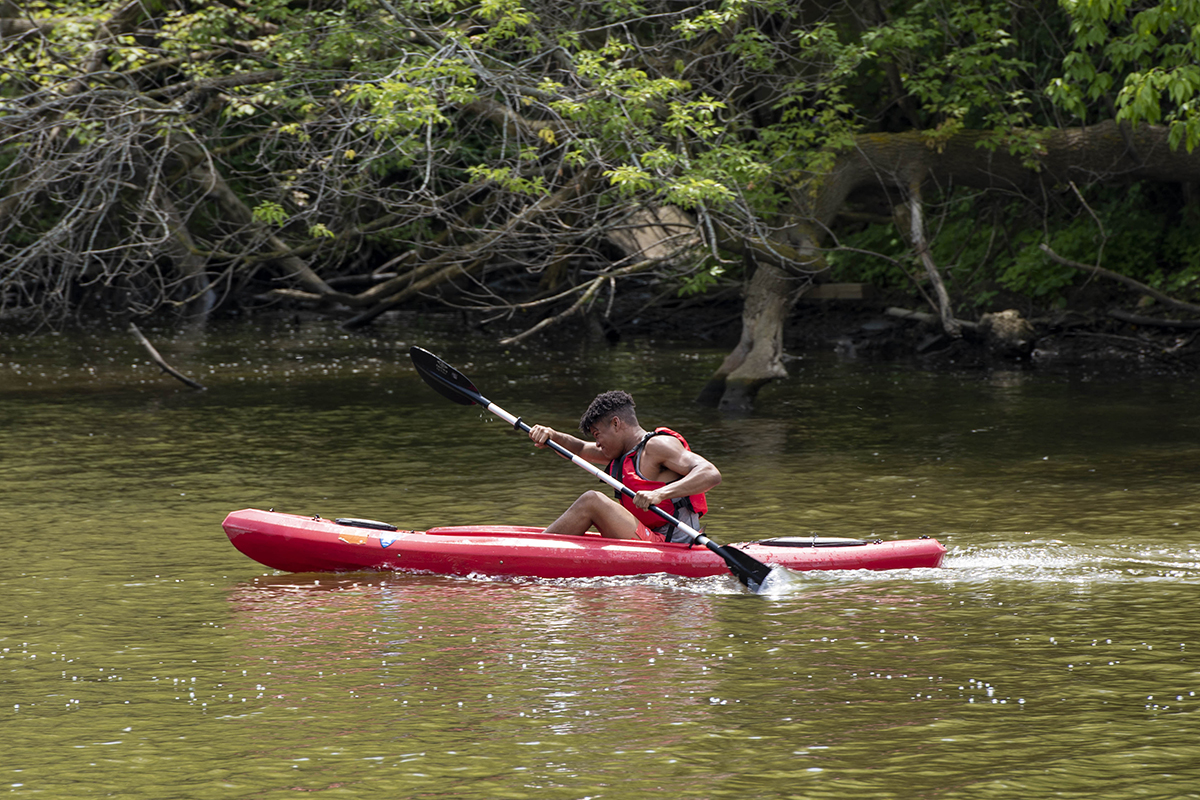 After dropping off their gear in the dorms, the students headed for the Root River Environmental Education Community Center (REC) for kayaking and water testing. Adam Turner, a student from Whitefish Bay High School, echoed the sentiments of many of his fellow campers, "This was my first time kayaking and I really enjoyed that. I am excited to be able to learn in an outdoors environment." After lunch, the campers learned about water quality testing before heading back to campus.
While some of the students came to the camp for a bit of fun, other campers like Hayley Tench from Harborside Academy in Kenosha attended the camp with specific reasons in mind. "I wanted to come to Freshwater Camp because I want to go into environmental conservation and I believe a background in wildlife and fisheries would be a good thing to have and I thought it would be a fun thing to do for the summer." Hayley's future plans fit perfectly with the objectives of the free camp. It is sponsored by a grant from the Freshwater Collaborative of Wisconsin, a newly established initiative of 13 UW System campuses that is designed to tackle water challenges and support curriculum development, undergraduate research opportunities, career development, and field-training experiences for students interested in studying water-related subjects at UW System schools.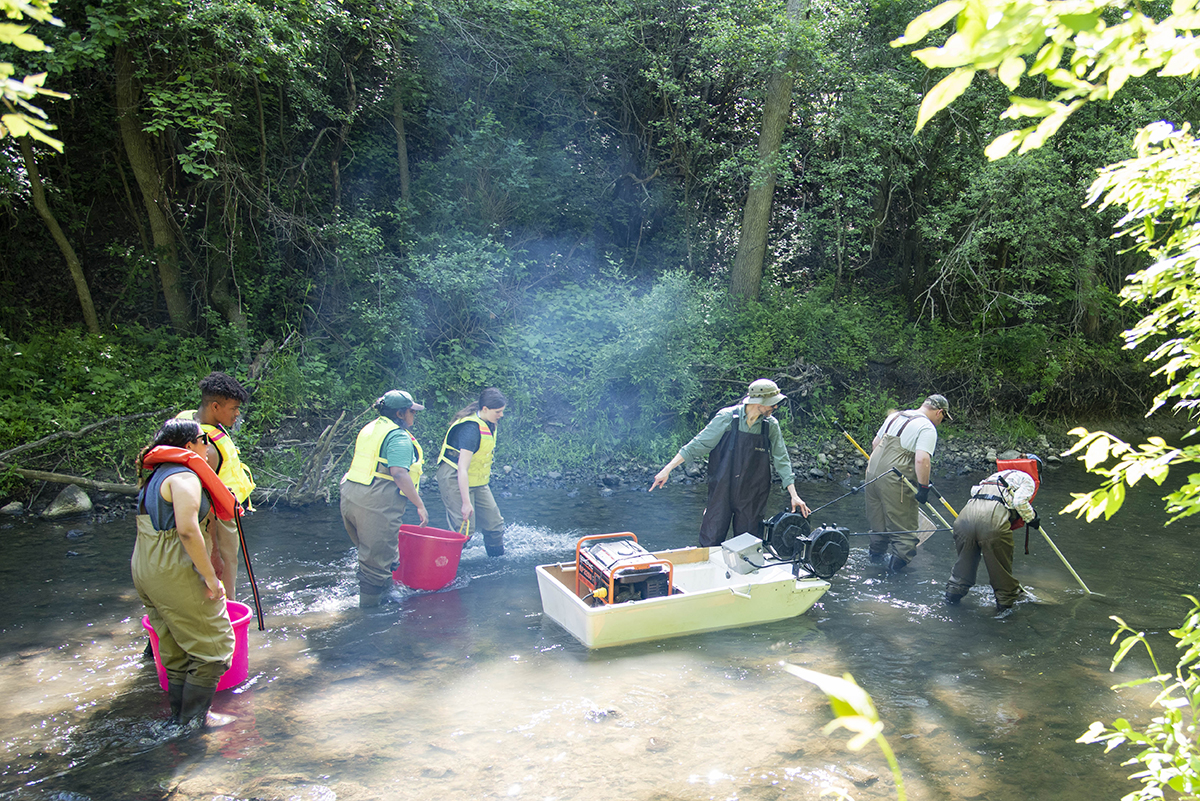 Day two of of camp included fish and invertebrate sampling on the Pike River in the morning which was of particular interest to Numa Khan, a recent graduate of Warren Township High School, "I attended the camp because I thought it would be fun and I already took an environmental science course and enjoyed it so I wanted to continue learning about it. I am most excited to learn more about fish and invertabrates." For Hayley it was learning about electrofishing that was used to capture fish for sampling and doing counts.
In the afternoon, it was off to the lab to learn about macroinvertebrates with camp directors Dr. Jessica Orlofske, UW-Parkside Associate Professor of Biological Sciences and Elisabeth Harrahy, UW-Whitewater Associate Professor of Biology. Students also learned about water chemistry with Dr. Lori Allen. According to Dr. Orlofske, "Throughout the camp students became comfortable working in waders, learned to identify several types of aquatic invertebrates used for routine, regulatory monitoring, performed basic water analysis and discussed the importance of experimental controls, randomization, and protocol standardization. Many of these skills apply to all areas and fields of science, but are especially important for studies of our freshwater ecosystems."
Helping out with the camp are Laura Schulz an Associate Lecturer and Environmental Education Manager at UW-Parkside, and Jonathan Cochrane a UW-Parkside Environmental Studies student.
On Wednesday, the campers toured Samuel Myers Park and North Beach Park in Racine before heading to UW-Whitewater for the second half of the camp. While in Whitewater, the students will visit Whitewater Lake in the Kettle Moraine State Forest, Bluff Creek Natural Area, and the Beulah Bog State Natural Area.
DAY 1