UW-Parkside Hispanic Heritage Month Recap
Published: October 14, 2022
The University of Wisconsin-Parkside was proud to host its annual celebration for Hispanic Heritage Month. Hispanic Heritage Month is nationally recognized from Sept. 15 through Oct. 15 and aligns with the independence days of many Latin American countries.
The monthlong celebration at UW-Parkside recognized the history, culture, and achievements of Hispanic/Latin Americans. This month provided the opportunity for the community to come together and celebrate leadership, cultural intricacies, and music through various events and activities.  
Katherine Zuleta Bacaro, a junior graphic design major at UW-Parkside said, "Hispanic Heritage Month makes me feel like we can learn about our roots, connect with other ethnicities (we're very family-oriented), share our food and music. It's important because it helps others have a different point of view and it gives others a part of you." 
HISPANIC HERITAGE MONTH KICK-OFF
SEP 14 | 4-6 PM | Student Center Terrace
Our month of celebration kicked off with Noche de Fiesta. The community joined us as we recognized some of the local leaders who have made an impact in our community and took part in our activity tables, light refreshments, and enjoyed a performance by La Perla Tapatía.
Mrs. Gema Soria Arcos serves as a program coordinator at St. Mark's Catholic Parish of Kenosha and has served in multiple councils within the Parish, including School Advisory Council and Hispanic Council. Mr. Raul Hernandez serves as a legal coordinator for the Evangelical Lutheran Church of American (ELCA) Outreach Center of Kenosha, assisting with legal matters related Social Security and disability services. The evening celebration will welcome La Perla Tapatia, led by Liliana Retana and her young performers with colorful dresses and impressive folkloric dancing.  
Co-sponsors: College of Social Sciences and Professional Studies, College of Arts and Humanities, Latinos Unidos, and the Office of Multicultural Student Affairs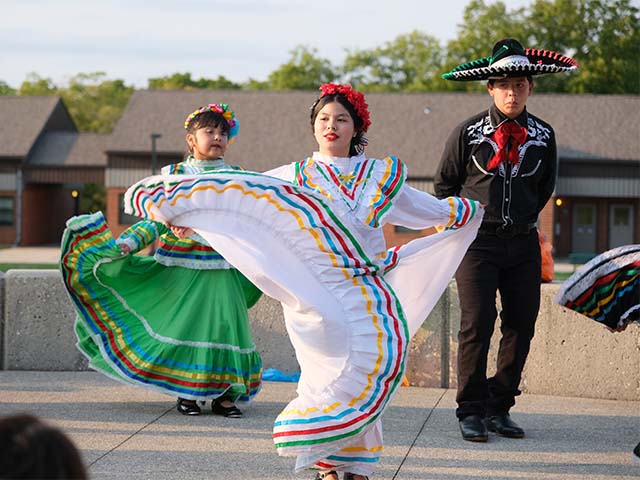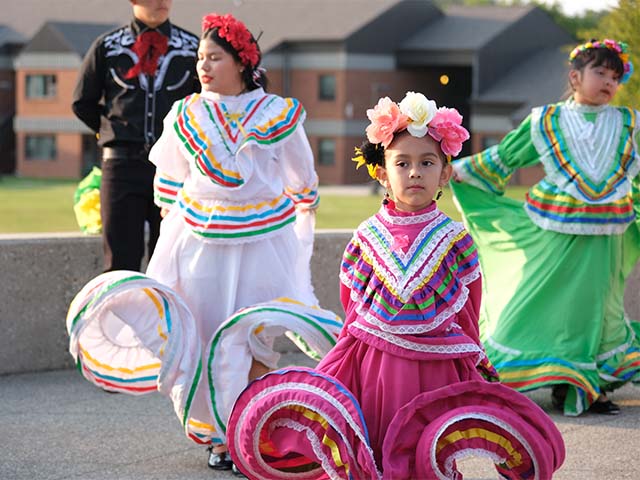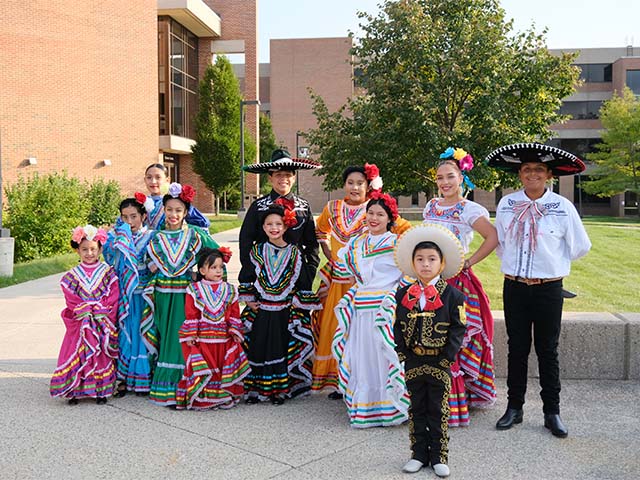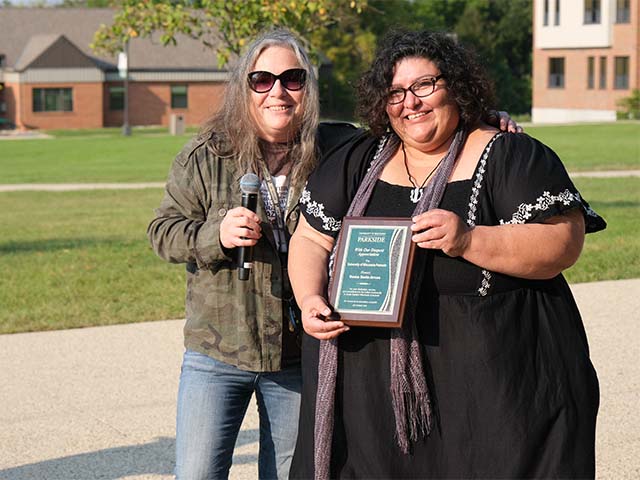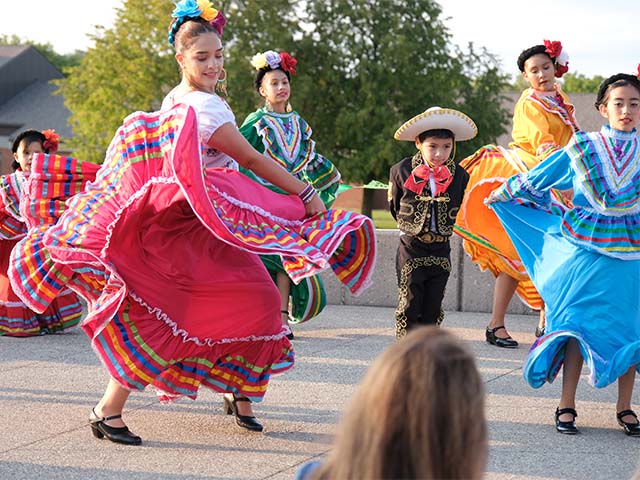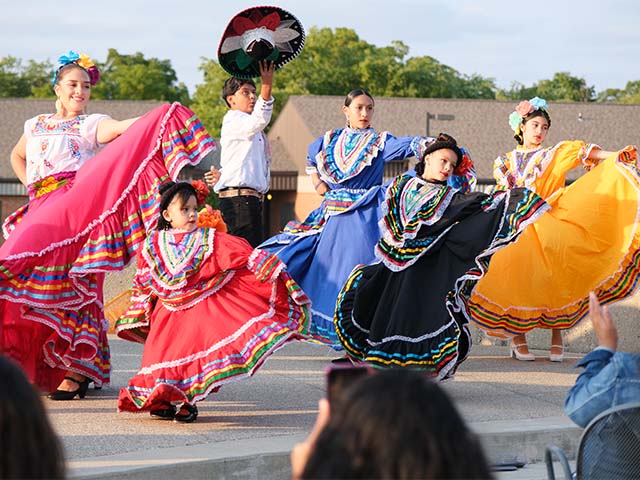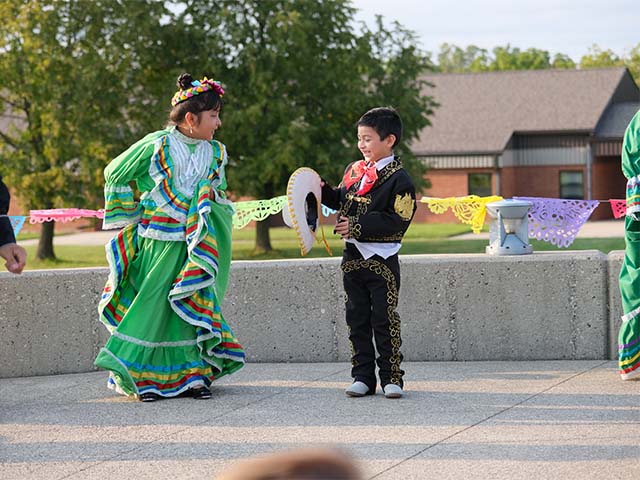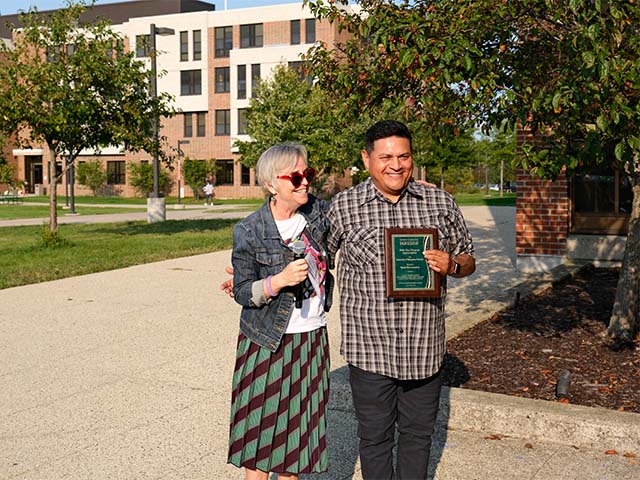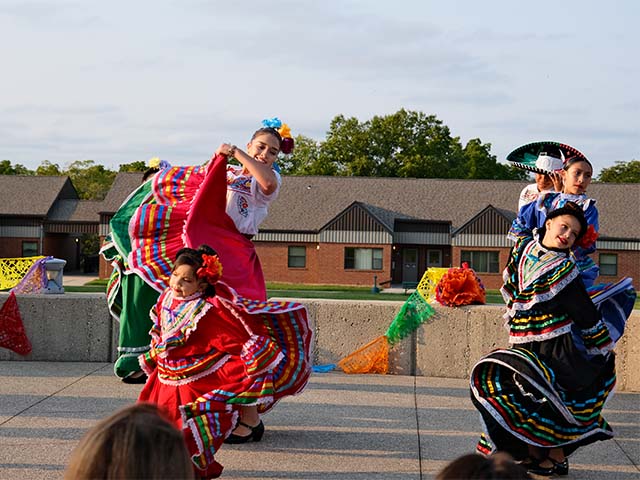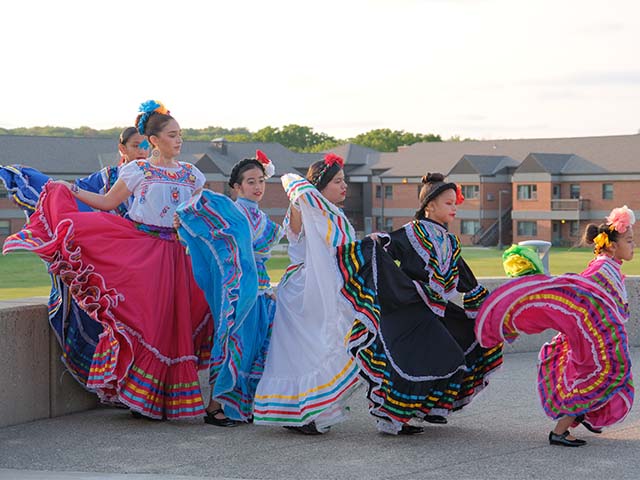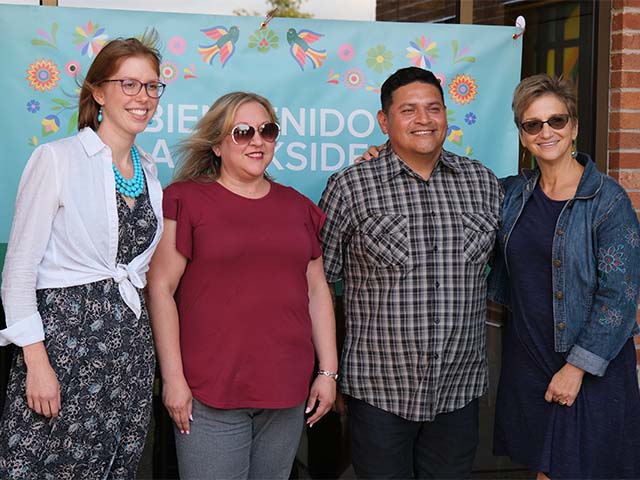 LATINX-OWNED MINI MERCADO
SEP 21 | 11 AM-4 PM | The Bridge
Mercados (markets) are large areas in a city where you can get different items like food, clothing, jewelry, and other goods at a fair price. Since the times of the indigenous tribes in Latin America, markets have been a way to get new items and a way to grow a strong relationship with different people. The campus community was invited to stop by this mini mercado with a range of items that will be sold such as plants, baked goods and sweets, clothing, collectibles and much more!
Sponsor: Latinos Unidos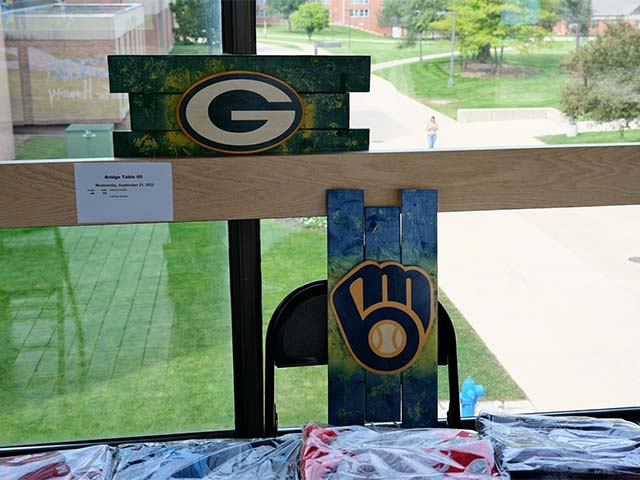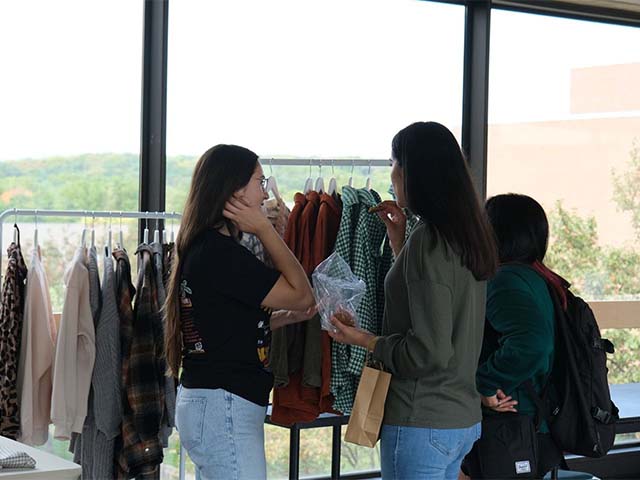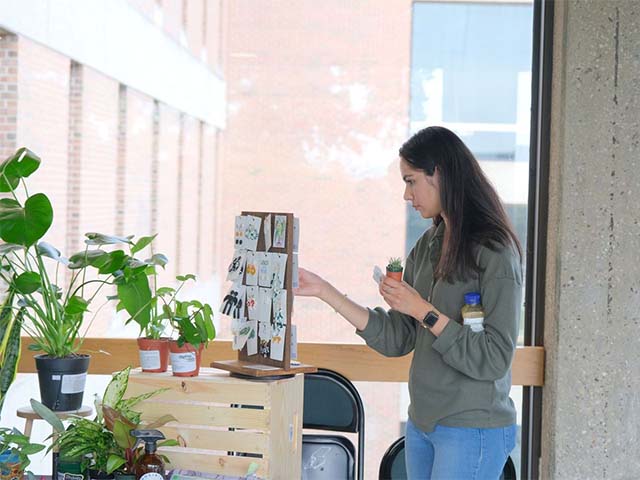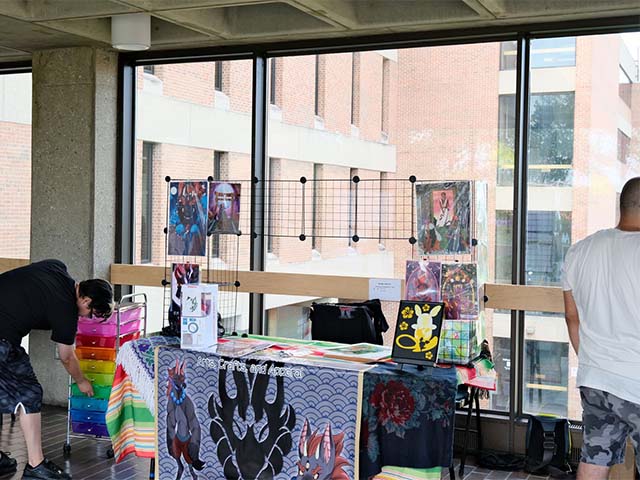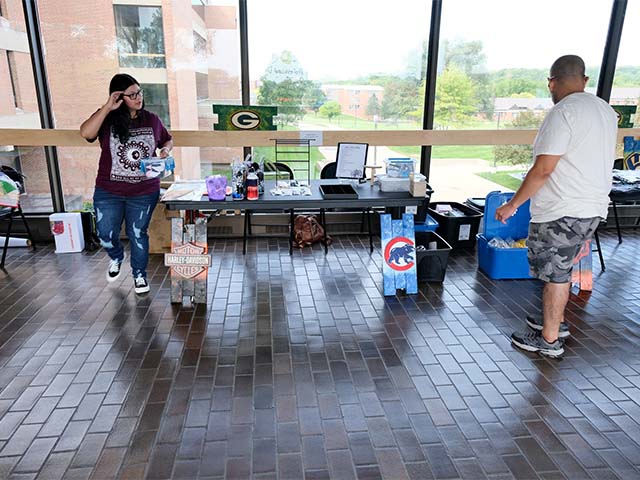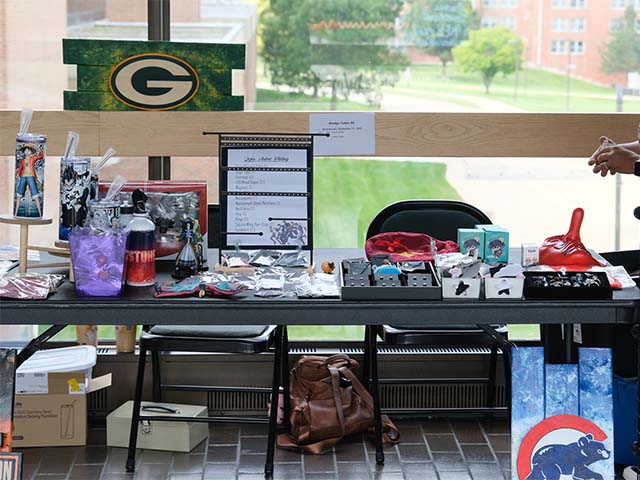 AUTHOR TALK: FREDERICK LUIS ALDAMA
SEP 27| 4 PM | The Rita, Bedford Concert Hall
"Latinx Stories Matter!" Professor Aldama, aka Professor Latinx, unzipped his brain, offering a performative multimedia extravaganza of all things Latinx pop culture in the 21st century. This included an exploration of how contemporary mainstream pop culture simplifies and straightjackets Latinx identity and experience. He then contrasted this with today's abundance of Latinx created pop cultural phenomena—including performative readings from his own fiction and comic books—that vitally complicates and enriches our understanding of Latinx identity and experience. Along the way he presented a dynamic model for understanding Latinx subjects as active transformers of the world we live in today.
Sponsor: College of Arts and Humanities
Full gallery here.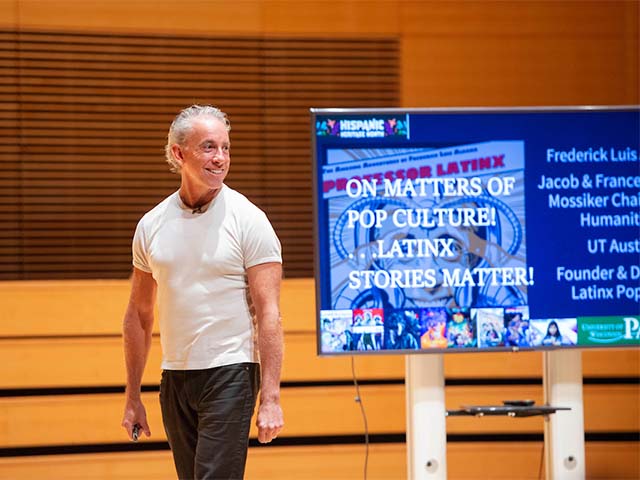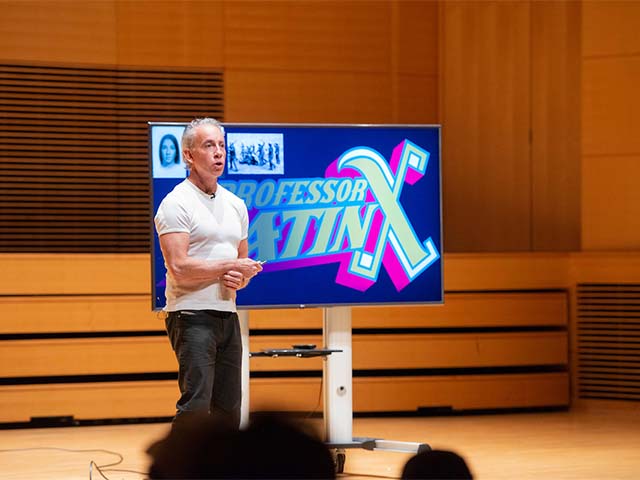 LOTERIA IN THE LIBRARY
SEP 28 | 12-1 PM | The Book & Brew
Students came to play some rounds of the beloved game, Lotería, in our renovated library space! Attendees had fun, met new faces, and won candy.  Players were able to color in and decorate their game cards. All games were played in Spanish.
Sponsor: UW-Parkside Library
Full gallery here.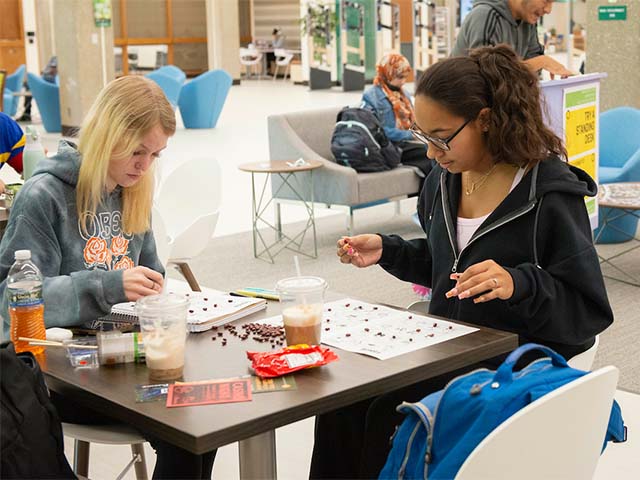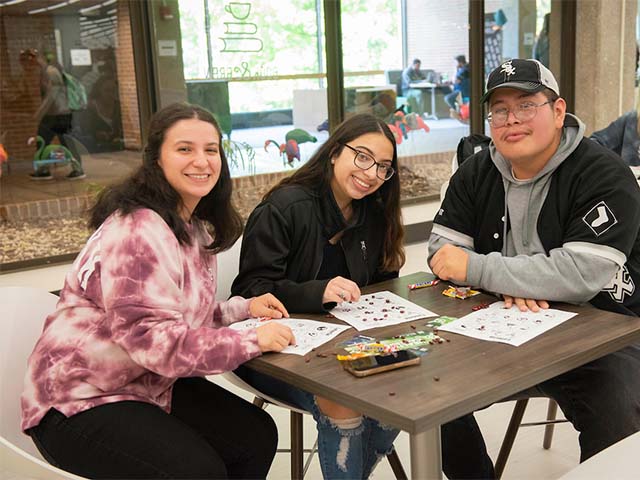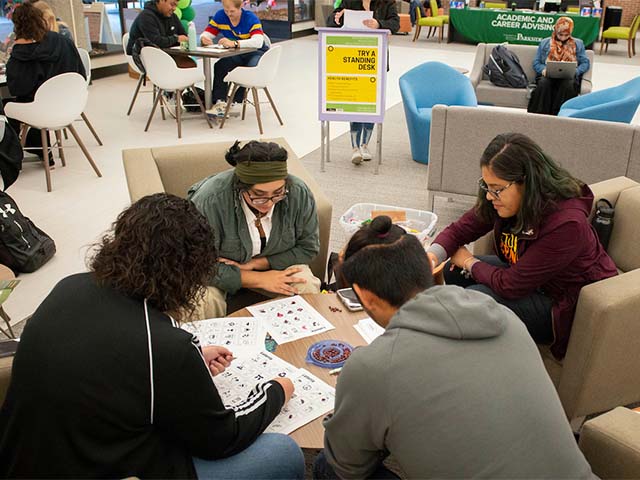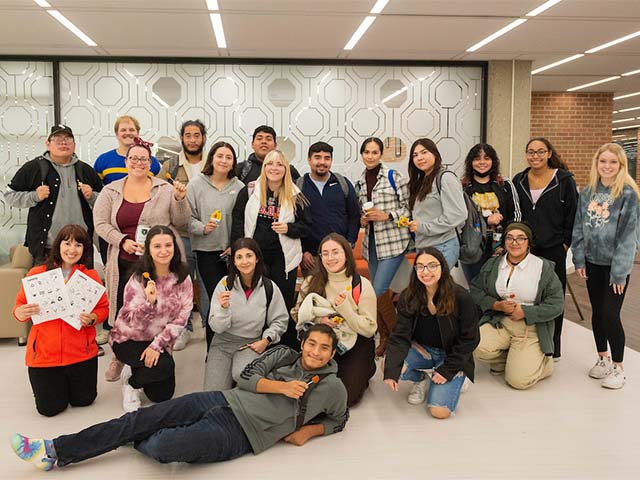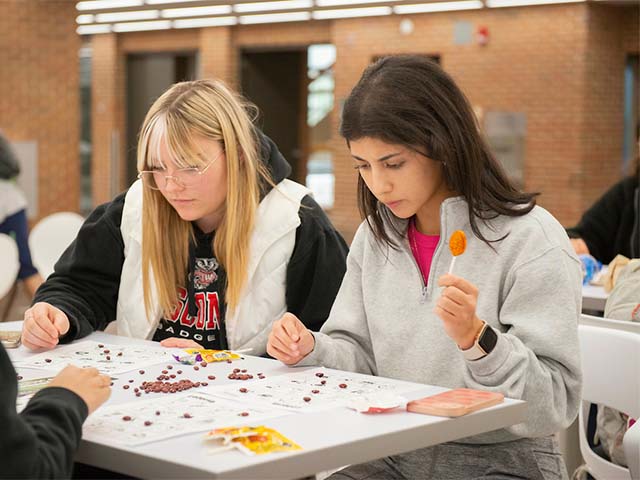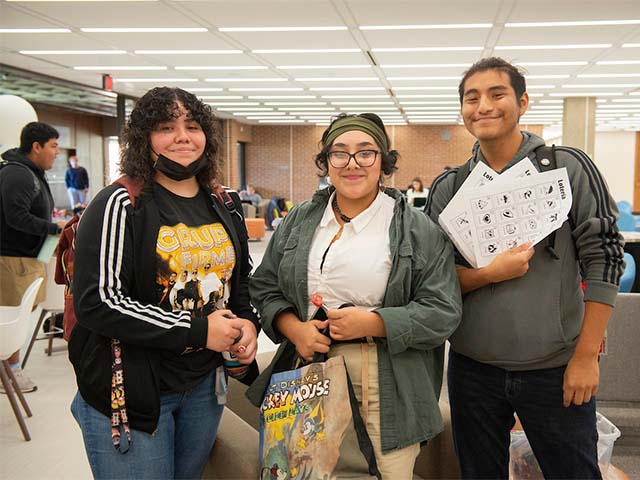 "I WANT YOU TO WIN": A CONVERSATION WITH FRANCESCA MAYCA WEGNER
OCT 5 | 12-1 PM | Student Center, Cinema
Francesca Mayca Wegner shared insights and stories about being the daughter of a Peruvian immigrant and the challenges she has faced on her academic and professional journey. She explored the immense opportunities that exist for Latino students in Wisconsin to reach their fullest potential, and why representation and mentorship matter. Atendees joined Francesca for a candid conversation about the importance of knowing yourself, believing in the possibilities, and the power of dreaming big!
Co-sponsors: Office of Multicultural Student Affairs and Office of Equity Diversity and Inclusion
Full gallery here.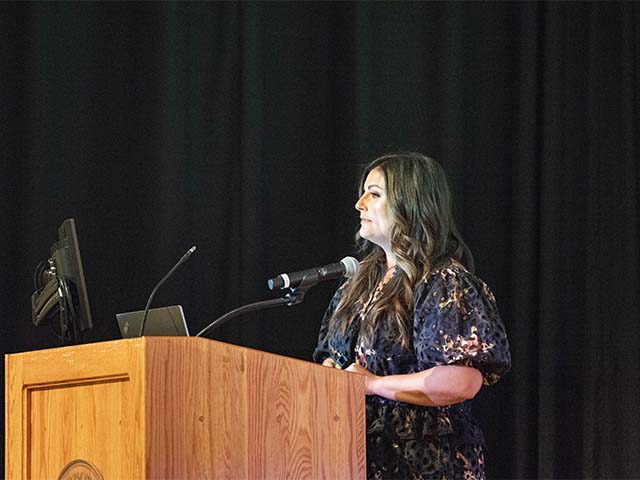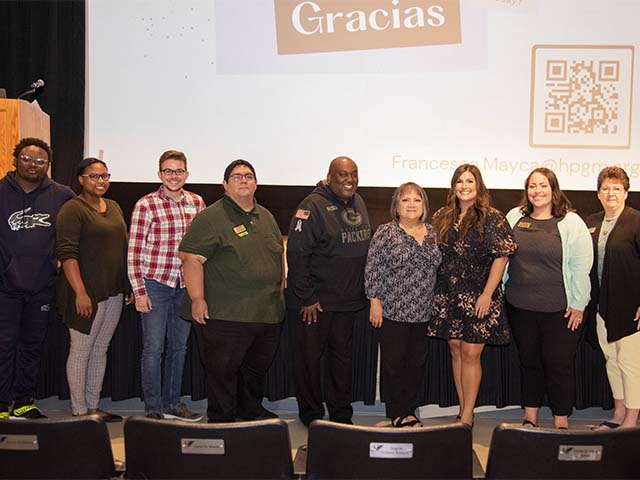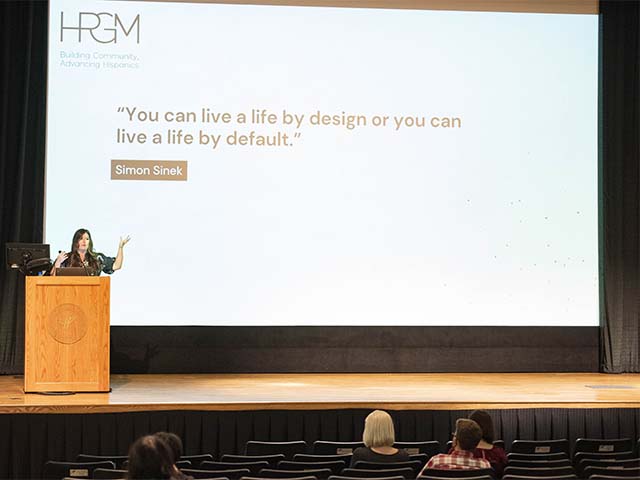 LATINX COMMUNITY MIXER
OCT 12| 4-5:30 PM| The Book & Brew
All Latinx/Hispanic Students, Faculty, and Staff were invited to the Latinx Community Mixer. For this year's Hispanic Heritage Month, OMSA wanted to bring the people together, juntos. Attendees enjoyed conversations, food and refreshments, games, and giveaways as we built our community here at UW-Parkside!
Sponsor: Office of Multicultural Student Affairs
Full gallery here.