UW-Parkside's Center for Ethnic Studies to host leading antiracist activist and scholar Ibram X. Kendi
Published: April 14, 2022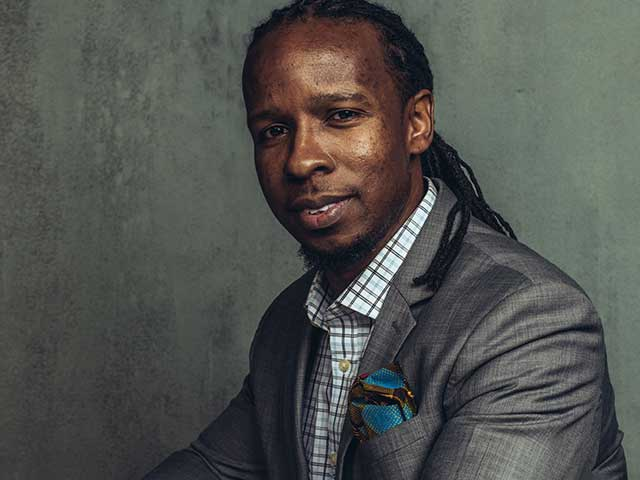 Somers, Wis. - The Center for Ethnic Studies at the University of Wisconsin-Parkside will host New York Times best-selling author and National Book Award-winning historian, Ibram X. Kendi, for an interactive conversation on "How to Be an Antiracist Campus and Community" at its annual conference on April 20.
The free and public event will be held from 5:30 to 7:30 p.m. in UW-Parkside's Student Center cinema. Participants may also attend virtually via Zoom. Kendi, author of the New York Time best-selling book, "How to Be an Antiracist," will participate in the discussion virtually, in real time. Dr. Sheronda Glass, UW-Parkside's assistant vice chancellor of human resources and employee engagement, will serve as moderator for Kendi's discussion, and a panel discussion following his talk.
"UW-Parkside has the honor to host nationally renowned author and scholar, Dr. Ibram X. Kendi, to speak to our campus and the greater community, "said Kenneth French, associate professor and director of the Center for Ethnic Studies. "He is a leading voice for antiracism policies in America." 
Kendi is the Andrew W. Mellon Professor in the Humanities at Boston University. He is founding director of its Center for Antiracist Research and a contributing writer at The Atlantic and a CBS News racial justice contributor. In addition, Kendi is the author of many highly acclaimed books, including Stamped from the Beginning: The Definitive History of Racist Ideas in America," which won the National Book Award for Nonfiction, making him the youngest ever winner of that award. He had also produced five straight #1 New York Times bestsellers, including "How to Be an Antiracist," "Antiracist Baby," and "Stamped: Racism, Antiracism, and You," co-authored by Jason Reynolds. 
In 2020, Time magazine named Kendi one of the 100 most influential people in the world. He was awarded a 2021 MacArthur Fellowship, popularly known as the Genius Grant. His next two books, scheduled for release in June, are "How to Raise an Antiracist" and the picture book, "Goodnight Racism." 
For more information and to register, visit: https://www.uwp.edu/learn/departments/ethnicstudies/cesconference.cfm
---
The University of Wisconsin-Parkside is committed to high-quality educational programs, creative and scholarly activities, and services responsive to its diverse student population, and its local, national, and global communities. We are a dynamic learning community grounded in academic excellence and focused on student success, diversity, inclusion, and community engagement. The campus serves as a premier comprehensive public institution and a destination of choice, serving as a focal point of local, regional, and global progress.
---
Media contact:
Tannette Elie
Executive Director of University Relations
University of Wisconsin-Parkside
elie@uwp.edu