Student Regent Jenn Staton Explains Why She Chose UW-Parkside
Published: August 2, 2023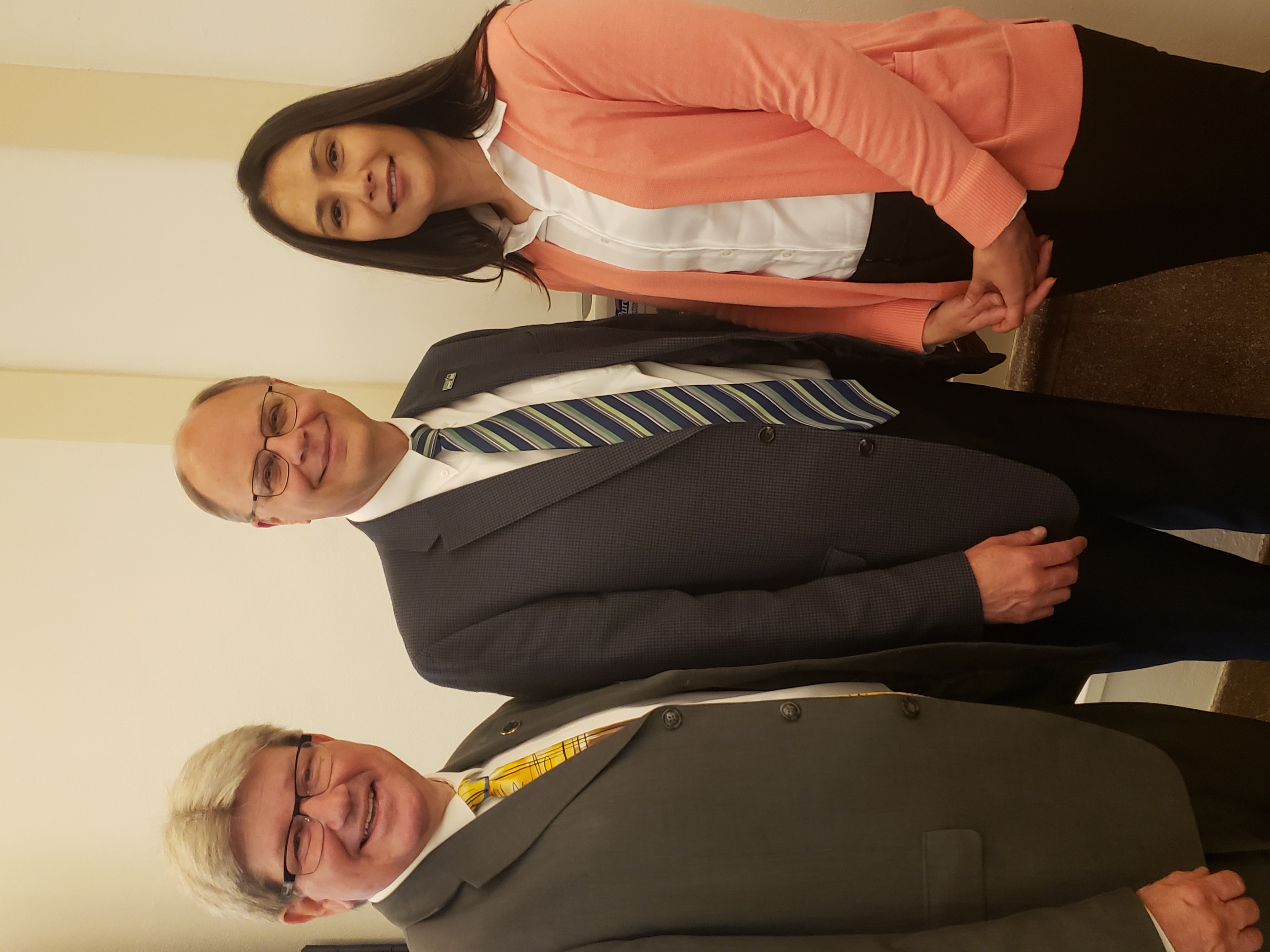 Why UW-Parkside? The answer for Jenn Staton, a University of Wisconsin-Parkside student regent and Army veteran, is simple. The people, the programs, and the academic opportunities, but most of all, UW-Parkside's emphasis on creating your own path at your own pace.
"They [the faculty] really helped me grow as a student and I don't think they realize how important that was in my life, because I had zero confidence [before]," said Staton. "They really care about student success, so I know I'm exactly where I need to be," she continued.
Jenn Staton joined the Army straight out of high school in 2007 at just 19 years old. Staton served as a combat medic in Iraq and Afghan, taking on a variety of roles from line medic and EMT to covering in the dental office and pharmacy. Jenn learned valuable and lifelong experiences during her time in the army but after 8 years, she wanted to do something more.
UW-Parkside wasn't Jenn's first stop after the Army. After returning to Wisconsin, she began attending Gateway Technical College to become a physical therapy technician; but as soon as she built up the educational confidence to pursue graduate school as a Physician Assistant, she discovered Parkside's pre-PA program.
With the help of the Wisconsin GI Bill and scholarship opportunities, Jenn was able to take the leap from Gateway to UW-Parkside.
"Things have just been falling into place," said Jenn about her life. "And then when I got this regency, it's like, what else can I do to make Parkside look great?"
As Jenn completes her first year on the University of Wisconsin Board of Regents, a governing board that directs policies for the state's 13 universities, she reflects on how these opportunities have given her a chance to find her path in life.
Jenn's primary responsibilities on the Board of Regents include serving on the student discipline and student appeals committee. Jenn says she is very passionate when it comes to student issues and demonstrates that passion in committee meetings.
"I advocate for the students," Jenn says. "I give a perspective when there's a conversation, even if it's devil's advocate, because you really need to understand that these are real lives happening and these are people's futures that could be impacted," she continues.
As Jenn heads into her second year on the Board of Regents, she wants to focus on student issues related to the Affirmative Action ruling from the Supreme Court. As a Hispanic student, Jenn wants to advocate for the community and be a part of those important conversations, especially because of UW-Parkside's status as an Emerging Hispanic-Serving Institute (HSI).
Jenn's work does not stop there. When she is not busy with school or board member duties, she can be found helping out other students at the Veteran's Affairs office with their educational benefits or Wisconsin's GI Bills.
Jenn's path to success was not a short or easy one, but Jenn remains positive with everything that has been thrown at her. She proves that getting your degree is not one straight path, but rather a very complicated path filled with twists and turns and with opportunities where you'd least expect it.
Although the path is unknown, UW-Parkside will be there to support students every step of the way. "Parkside's going to change my life so I'm forever fortunate to be a Parkside Ranger," Jenn concluded.