UW-Parkside Alumni Competes on Exposure
Published: August 17, 2022
The University of Wisconsin-Parkside is no stranger to extraordinary alumni that have gone on to achieve great success in their personal and professional lives.
Jonah Saesan is one such alum.
After completing 10 years of service in the United States Marine Corps, Saesan came to UW-Parkside where he would earn a Bachelor of Arts degree in 2014. Since graduating, he has gone on to film numerous successful commercials, movies, and T.V. TV shows. His commitment to entertainment and bringing smiles to people's faces is now being highlighted in season two of Exposure, the hit new series presented by Samsung. In Exposure, individuals compete in a new challenge every week for the chance to win $250k. The challenges revolve around creating digital content designed to test the media production skills of the contestants.
We interviewed Jonah to learn what it's like filming the series, as well as to learn more about his time at UW-Parkside.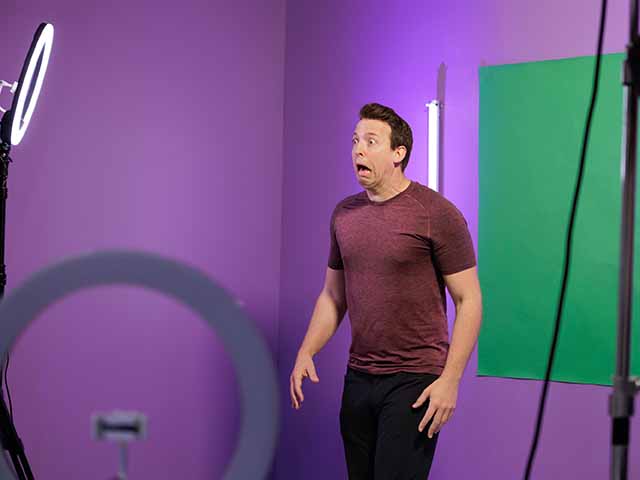 How did you get the opportunity to be on Exposure?
My social channels started to really take off during the pandemic and I was scouted by a casting director for the second season.
What has been your experience so far filming Exposure?
It was really incredible and challenging all at once. The challenge time was often incredibly short, especially for the types of videos I make, but found myself adapting on the fly. Overall, the most rewarding part was bonding with such a diverse group of artists that normally wouldn't have any cross over. Even though it was all a competition, it felt like summer camp for content creators in a wonderful way.
What do you see next for yourself after the show?
Lots has changed already, including my acting agent, but I mostly look forward to continuing to build my community and add some longer format video tutorials to my YouTube page.
What is your favorite memory of Parkside?
Probably playing Mr. Wickham in Pride and Prejudice!
Who is a professor that inspired you and why? 
Lisa Marie Barber. The fundamentals she taught in her life drawing classes are all things I still apply to nearly every art form I work in today.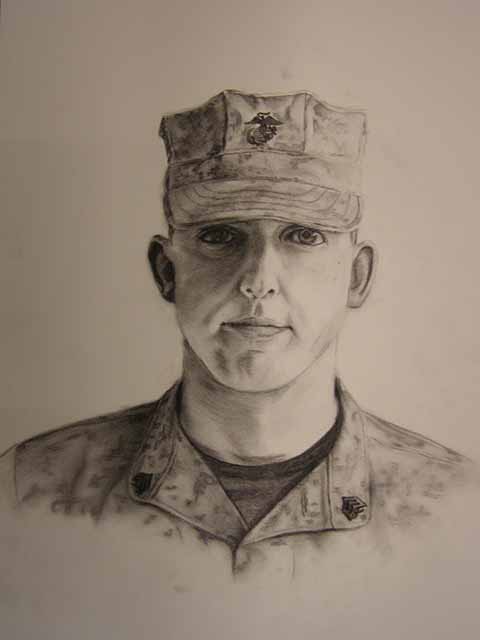 How did Parkside prepare you for your success after college? 
I think it's important to have a degree and credentials when first getting started as a young professional as it opens so many doors to professional careers. And without the financial stability those jobs provided me, I wouldn't have had the ability to pursue my passion of acting and making videos full time.
What advice do you have for current students?
Stick with it and get it done! You have so much growing to do after college, but all those changes, career transitions, and life's obstacles are often easier when you have the security of your degree behind you.
Lisa Marie Barber, the professor who Saesan names as a big influence on his life, remebers him fondly. She says, "Jonah was an outstanding student. His maturity, talent, good humor, and commitment to learning was a stand out. I always had the sense that he deeply valued all his educational opportunities, whether those were in a classroom or in his variety of life experiences—from performance, to art, to serving as a marine, to being a family man. His diversity of interests shows an engaged, inspired person—I didn't even know he was in a UWP theatre production and I worked with him often, both in classes and as his academic advisor for his general art major! What a superstar! I'm so proud his positivity and career progress continue their momentum. He's definitely a stand-out Ranger and a student I'll always remember for all his many excellent qualities."