UW-Parkside Galleries host Le'Andra LeSeur: As Night Comes Again Events
Published: October 12, 2022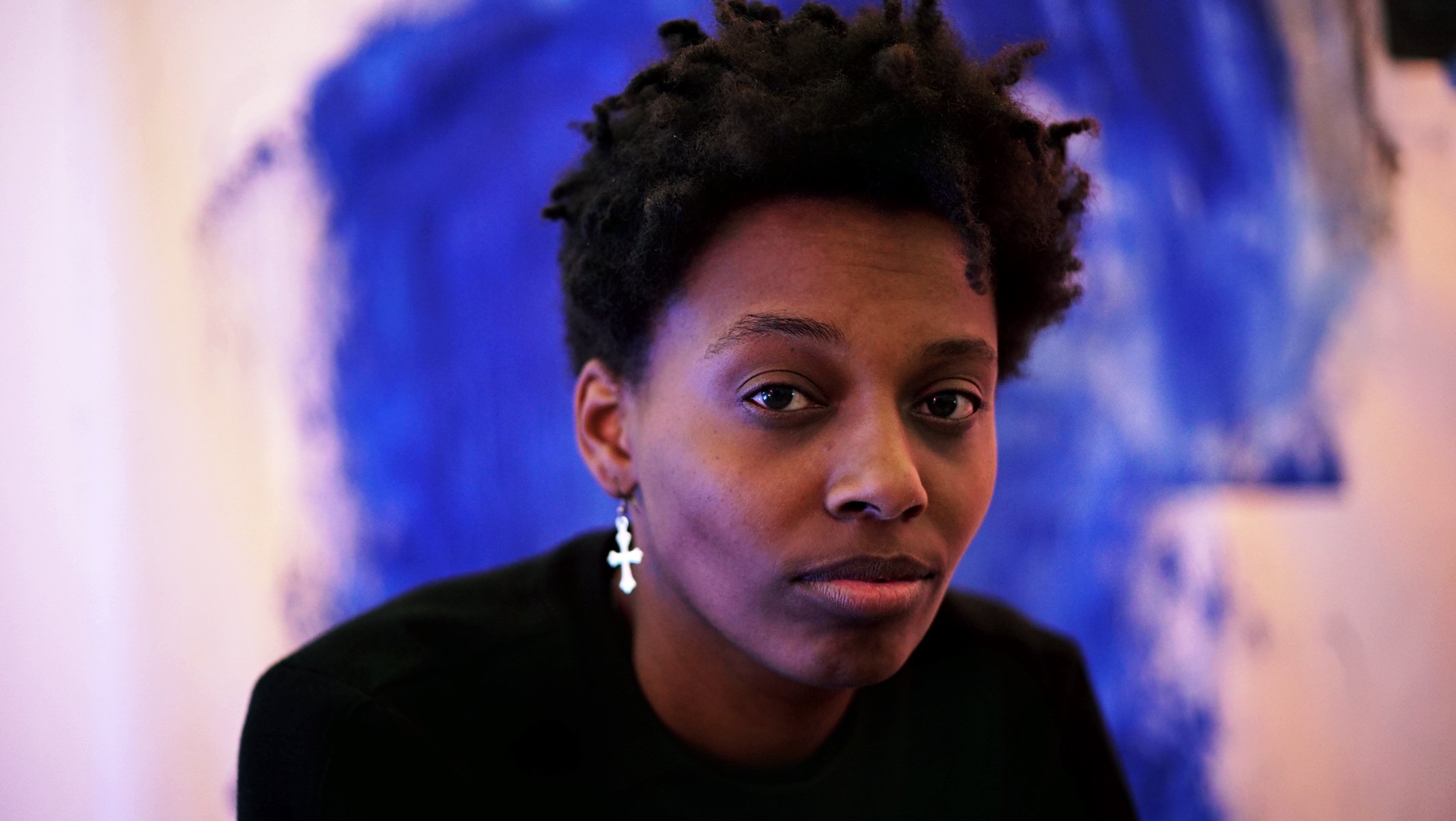 Somers, Wis.- The University of Wisconsin-Parkside is pleased to announce, Le'Andra LeSeur: As Night Comes Again. This exhibition presents a selection of work created in the last five years that epitomizes multidisciplinarity and synthesizes the movement of a body, and of a body of work, over time. As Night Comes Again is organized by guest curator aryn kresol and the artist. The Exhibition will be at the Foundation Gallery, in the Rita Tallent Picken Regional Center for Arts & Humanities from Sept. 15 – Nov. 18.
The community is invited to join us for three upcoming events with Le'Andra LeSeur. These events are co-sponsored by the Office of Multicultural Student Affairs (OMSA) and the Office of Justice, Equity, Diversity, and Inclusion.
The events are:
Wednesday, Oct 26, 2-3pm, Artist Talk, Main Stage Theater
Wednesday, Oct 26, 3-5pm, Reception, Foundation Gallery
Thursday, Oct 27, 5pm, Conversation with Le'Andra LeSeur at the Mahogany Gallery, Racine, WI
Le'Andra LeSeur is a multidisciplinary artist whose work encompasses a range of media including video, installation, photography, painting, and performance. LeSeur's body of work, a celebration of Blackness, queerness, and femininity, seeks to dismantle systems of power and achieve transcendence and liberation through perseverance. Through the insertion of her body and voice into her work, she provides her audience with an opportunity to contemplate themes such as identity, family, Black grief and joy, the experience of invisibility, and what it means to take up space as a queer Black woman—a rejection of the stereotypes which attempt to push these identities to the margins.
 
LeSeur has received several notable awards including the Leslie-Lohman Museum Artists Fellowship (2019) and the Juried Grand Prize at Artprize 10 (2018). LeSeur appeared in conversation with Marilyn Minter at the Brooklyn Museum, presented by the Tory Burch Foundation and has lectured at RISD and SCAD Atlanta, among others. Her work has been shown in solo and group exhibitions at The Shed, New York, NY; Marlborough, New York, NY; Atlanta Contemporary, Atlanta, GA; A.I.R. Gallery, Brooklyn, NY; Assembly Room, New York, NY; Microscope Gallery, Brooklyn, NY; Arnika Dawkins, Atlanta, GA; and others. LeSeur is represented by Marlborough Gallery, New York, NY.
---
The University of Wisconsin-Parkside is committed to high-quality educational programs, creative and scholarly activities, and services responsive to its diverse student population, and its local, national, and global communities. We are a dynamic learning community grounded in academic excellence and focused on student success, diversity, inclusion, and community engagement. The campus serves as a premier comprehensive public institution and a destination of choice, serving as a focal point of local, regional, and global progress.
---
Media Contact:
University Relations
University.relations@uwp.edu