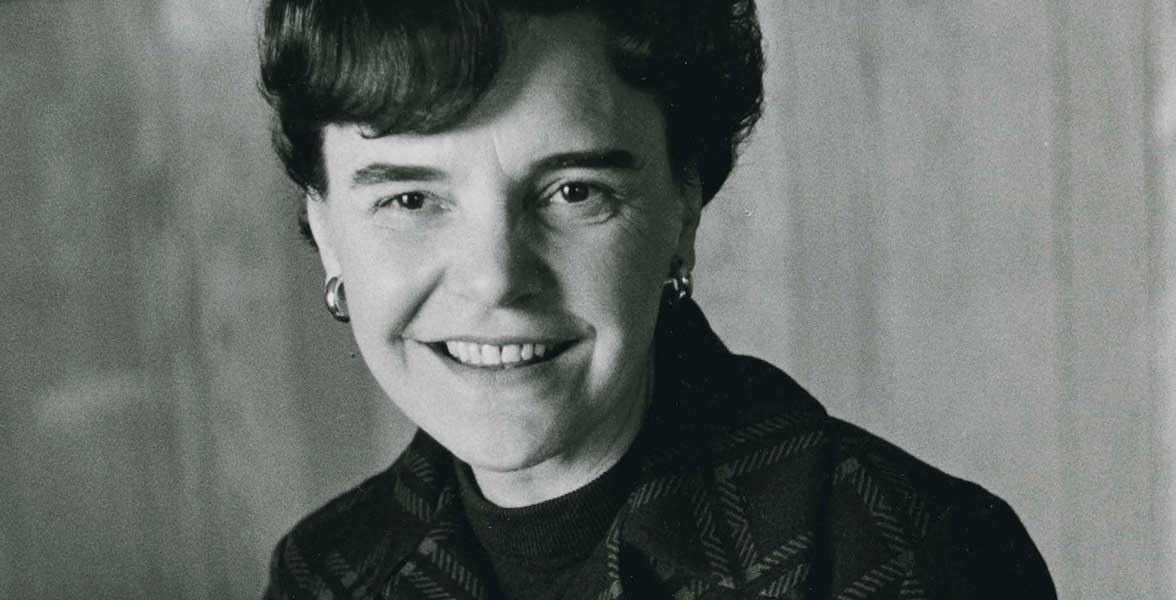 Rita Tallent Picken: Educator, Traveler, Lifelong Learner
It's appropriate that buildings with the name "Tallent" on them now bookend the University of Wisconsin-Parkside campus. Tallent Hall represents the beginning and now the Rita Tallent Picken Regional Center for Arts and Humanities is the present and future of the university.
Kitty Picken believes her stepmother—and fellow adventurer—Rita Tallent Picken would be quietly pleased to have her name associated with the University of Wisconsin-Parkside's new arts and humanities center.
"I think she would not have thought of this on her own and if she'd been here—and I suggested it—she would have probably thought it was too much. But the idea, if it were presented to her on a platter with no way of refusal, she would become very quickly used to it," Kitty said. "She had a tendency, because of her natural humility, to protest…but not hard."
The building her name now graces, the Rita Tallent Picken Regional Center for Arts and Humanities – affectionately known on campus as "The Rita" –  embodies many of the things Rita strived for when the Kenosha campus was created in the 1960s—and that she helped nurture during the next decade.
"Rita loved the arts, she loved culture," Kitty said. "She would be thrilled to know her name is on a building that will host such a variety of artistic and cultural events."
Rita, along with her first husband, Bernard Tallent, was instrumental in the creation of UW-Parkside. Kitty said Rita was proud when Tallent Hall was posthumously named for her first husband. Tallent led the two-year UW-Kenosha campus and strongly advocated a four-year campus be opened here. Rita's voice was part of the chorus advocating UW-Parkside's creation.
Joining the university's administration shortly after the campus opened, Rita naturally gravitated toward community engagement, making it her mission to bring the campus to people and people to the campus.
"She felt very strongly that it was important for her to be out in the community," Kitty said.
Growing up in Wausau, Rita followed her two passions — education and travel — to become a lifelong learner long before the term existed. She taught English in Sheboygan and California before spending a year in Brazil with the Red Cross. Returning home to teach English at what would become UW-Marathon County, she met Tallent, a young man from Kentucky by way of UW-Madison.
One of Tallent's professors suggested he go to Wausau to teach for a semester. It turned into a longer-term commitment. Kitty picks up the story: "At the end of semester, the professor called and said, 'Okay, Bernard, thank you so much. If you want to come back to Madison you can. We didn't mean that you have to stop your education altogether.' And Bernard said, 'You know, I like it here. I think I'm going to stay.' And the professor said: 'What color are her eyes?'"
The couple traveled south in 1948 where Tallent would lead the Kenosha campus for the University of Wisconsin Extension until his death in 1965. After joining UW-Parkside, Rita started a program for other lifelong learners called Capsule College
"This was a way of getting the community out here, getting them to see the campus, getting them to make the drive here," Kitty said.
Started in 1971, the first Capsule College took one day and the class schedule fit on a single page. Rita worked on the program with Kim Baugrud, a now-retired UW-Extension professor. By 1977, when Kitty became involved as a teacher, Capsule College was growing. At its peak, Baugrud said, Capsule College attracted a couple of thousand adults for three days of continuing education.
By then, Rita had met and married candy executive Robert Picken; she resigned from UW-Parkside in 1978 to live full time in Chicago. There, she continued as a community activist serving on the board of the local settlement house and becoming involved with the Oriental Institute, a museum devoted to the ancient Near East.
Rita also travelled, visiting Africa and Asia along with frequent trips to Europe and destinations across the United States.
"Both of us discovered we liked roads trips," Kitty said, recalling a host of excursions to Florida, taking a different route each time, and numerous trips to Kenosha for theater events and to visit the university and friends. "I don't know how many times I drove back from Kenosha at midnight."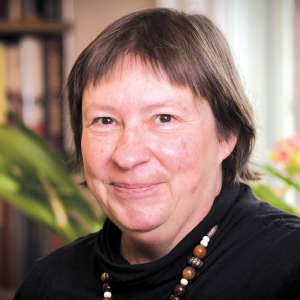 The naming of The Rita in honor of Rita Tallent Picken was part of a $3.5 million donation made by Kitty Picken. For many reasons, placing her name on the regional center for arts and humanities would have pleased her stepmother and good friend: 
"The important thing is that it's the arts building, and that it's a community building, and it's Parkside. All of those things would have made it very special to her."
---
Kitty Picken at her home in Hyde Park, IL
Rita Tallent Picken
1919-2009
1919
Rita Wex born in Wausau, Wis. Last of seven sisters.
1938
Rita graduates high school and attends Wausua Extension Center.
1939
Rita transfers to UW-Madison.
1942
Rita graduates after "three glorious years in Madison." She is hired to teach English in Sheboygan.
1945
Rita joins the Red Cross work to help with the war effort. She was assigned to Brazil after one month of training in Washington, D.C.
1946
After returning home to the Wausau area, Rita begins to teach at the UW-Extension Center. She meets Bernard Tallent.
1948
Bernard is hired to teach political science and be director of UW-Extension. Rita and Bernard marry March 29.
1949
Kenosha Center moves to new building downtown, now the Municipal Building.
1950-60
Enrollment expands. Bernard becomes full-time administrator. Rita teaches occasional English classes at Racine Center. Property on Washington Road is purchased for new UW-Kenosha building.
1961
New UW-Kenosha building, now Bradford High School, opens November 1. 
1965
Bernard dies Oct. 28. State Legislature approves a new four-year campus in southeastern Wisconsin.
1966
Kenosha selected as site for new campus.
1967
Rita accepts an NDEA grant to attend California State College for a master of science degree in student personnel service. 
1968
Rita offered director of school and campus relations by UW-Parkside Chancellor I.G. Wyllie.
1969
Rita named "Woman of the Year" by the Kenosha News.
1970
Tallent Hall dedicated May 1. 
1970-74
Rita promoted to assistant to the chancellor and coordinator for community services.
Rita helped find assisted living for retired English Instructor Beryl Whitney with the help of Doris Picken (daughter of Peerless Confection founder) and her husband, Bob.
1975
Doris Picken dies. Rita attends funeral in Chicago. After several months Bob Picken asks to see Rita. After several visits, he launches a campaign to make Rita his wife. 
1976
Rita and Bob are married on May 1. Rita kept her job at UW-Parkside for a year and a half. Bob commuted to Kenosha on weekdays and Rita went to Hyde Park on weekends.
1978
Rita resigns from UW-Parkside and sells Kenosha home.
1999
Bob dies December 24 at the age of 89. 
2007
Peerless Confection closes its doors April 30. Rita served on Peerless board of directors for 25 years.
2009
Rita dies November 16. 
Story by Dave Buchanan for the Rita Opening Reception, January 2012  |  Journal Times reporter David Steinkraus contributed to this article