Winterim Around the World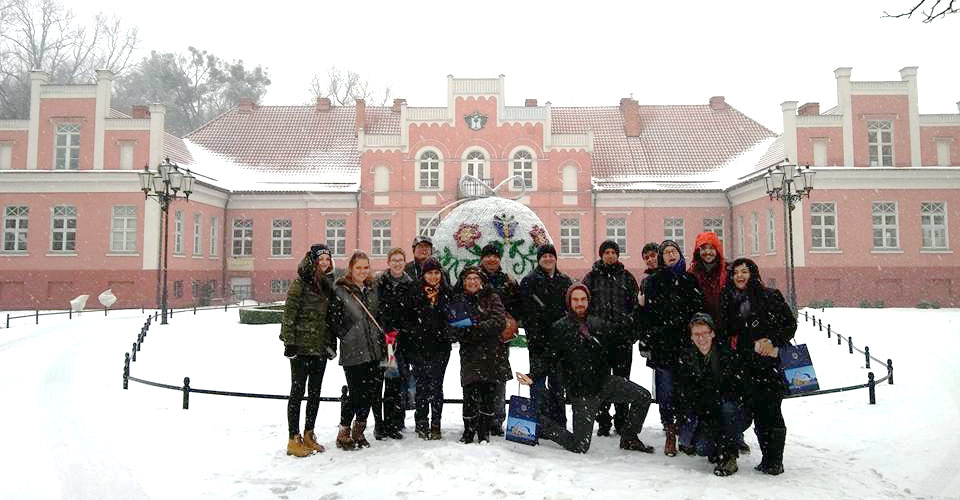 Students learn about others, and about themselves
From the moment the final, final exam of the fall semester is turned in until the first class of the spring semester begins, there's a six-week period on the UW-Parkside calendar called Winterim.
Each year, hundreds of Parkside students use the highly focused Winterim session to grab three or even six academic credits and move closer to the finish line of graduation. Winterim gives students the chance to study criminology, brush up on managerial finance, explore oceanography, or hop aboard a cruise ship and sail the Caribbean.
Wait … what was that last part again? Sail the Caribbean? 
Cruise ships are big business, about $40 billion annually. In this Winterim study abroad, students get an inside, up-close look at the business of floating resorts.
Caribbean and closer to home
The Caribbean wasn't the only beyond-the-classroom learning opportunity this year. Parkside students ventured to Thailand, Poland, and Guatemala to learn about one's self and to help understand and appreciate fundamental cultural differences across the globe.
Associate Professor of Anthropology Dr. Kate Gillogly, who led the study experience in Thailand, said it's also about learning to handle the rigors of travel as something other than tourists. "That can mean getting used to jet lag and eating local food; and it can mean understanding why people ask you questions that would be rude in American society but are not rude in Thai society," Gillogly said.
While international travel is usually associated with beyond-the-classroom learning, cultural differences and debate can be found well within the borders of North America. UW-Parkside's commitment to high-impact teaching and learning was evident when 13 political science students accompanied Diversity Officer Heather Kind-Keppel to the Dakotas. Students gained a first-hand understanding of the Standing Rock Sioux's case against the Army Corps of Engineers, and issues surrounding the Dakota Access Pipeline.
Always wanted to travel
Purvi Patel is a junior from Kenosha majoring in biological sciences with a minor in chemistry. She signed on for the Caribbean class. "I always wanted to travel," Patel said. "This trip was not only fun, but knowledgeable and challenging. I have no background in business, but the trip really helped me understand finance and how different countries function according to the type of government they have."
Associate Professor of Business Dr. Abey Kuruvilla developed the idea to give students an insight into one of the largest business segments in the tourist industry. The setting provides multiple opportunities for learning – from business strategy and logistics to customer service and governmental regulations. Students learn from organized tours led by cruise-line staff, and presentations from business leaders at various ports.
Patel said she would encourage other students to participate in a study-abroad experience. "This is a great opportunity to discover something you never thought of," she said. "You never know what you will get from it. For me, I not only gained knowledge academically but it also helped me become a better communicator and a more independent person."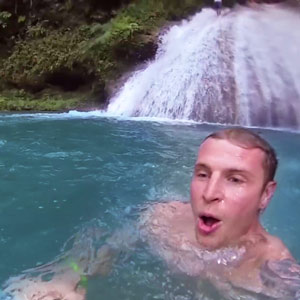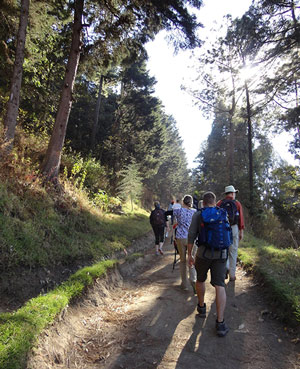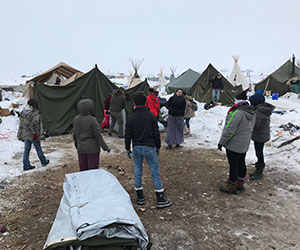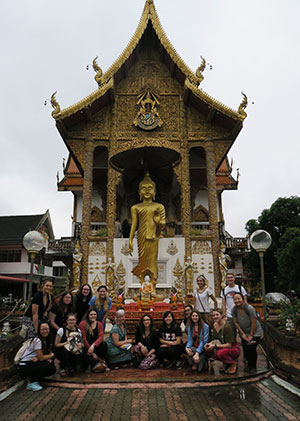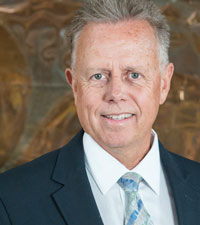 John Mielke

Director of Strategic Communications
Editor, Writer