Community Newsletter: University of Wisconsin-Parkside
Published: May 26, 2021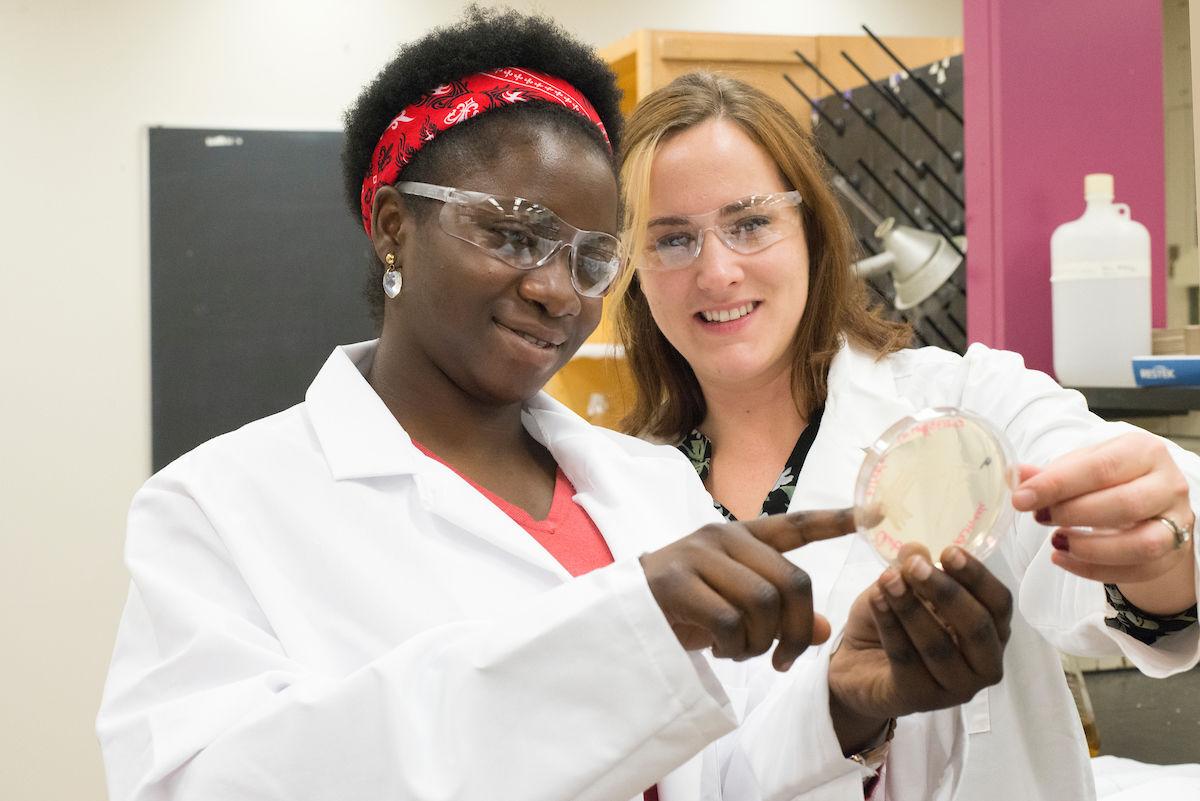 The University of Wisconsin-Parkside takes pride in its faculty, staff and alumni and the positive impact they make on their communities and the world around them. The university has seen a number of faculty recognized for their excellence and positive community impact, and has announced new hires.
Dana Oswald, UW-Parkside associate English professor, is the 2021 Bonnie Wheeler Fellowship recipient. This fellowship has been offered to women at the associate professor level in medieval studies to ensure career advancement by affording them time to complete scholarly work since 2011. Each recipient is paired with a distinguished mentor in the field who engages with the recipient and her project.
Oswald has published articles on monstrosity, gender and sexuality in Old and Middle English literature, and on best teaching practices in the university literature and writing classrooms. Her book, "Monsters, Gender and Sexuality in Medieval English Literature," was published in 2010. She is currently working on a book entitled "Old English Maternal Bodies."
Biz Times has named Randy Bryant (1980) and Kristin Fritz (1987 and 1990) as two of their notable alumni. Bryant is a visionary executive and global leader with more than 30 years of experience in Fortune 100, private and nonprofit corporations. Fritz is vice president of human resources. In this role, she leads the business partnership for products and solutions technologies for architecture and software, control products and solutions, strategic development, corporate development and connected enterprise consulting.
The University of Wisconsin System recently announced three recipients of the 2021 Regent Scholar Awards, including Francis Mann, UW-Parkside associate professor and Department of Chemistry co-chair. The awards recognize UW System faculty for their extraordinary efforts in support of undergraduate research, innovation and entrepreneurship.
Appointments
UW-Parkside recently announced the hiring of Willie Jude II as the new vice chancellor for advancement. Jude has served as vice president for student affairs and associate vice president for institutional advancement at Fisk University, executive director of philanthropy at Lincoln University and as associate athletics director for advancement at North Carolina Central University. Jude led staff, volunteer foundations, and the campus community in raising funds and creating partnerships to advance student success.
UW-Parkside recently announced the hiring of George Vukotich as founding director of the Center for Research in Innovation and Smart Cities. Vukotich has a PhD in training and organizational development from Loyola University. He and his team are building the strategic plan for the center which includes the cities of Kenosha and Racine as partners in the initial phase with a future eye toward the global community.
Shaun Keating has joined the university as the Student Affairs & Enrollment Services executive director.
He previously worked at Cardinal Stritch University, where he served as the director of undergraduate admissions; director of student affairs at the Medical College of Wisconsin; and the director of enrollment and student services at Roosevelt University's College of Pharmacy. As executive director, Keating will oversee admissions and new student services, scholarships and financial aid and university marketing.
Visit uwp.edu/explore/media for more on these stories and to discover the other things happening at UW-Parkside.