Media Advisory: UW-Parkside & Petrifying Springs Park Trail Opening Ceremony
Published: May 16, 2023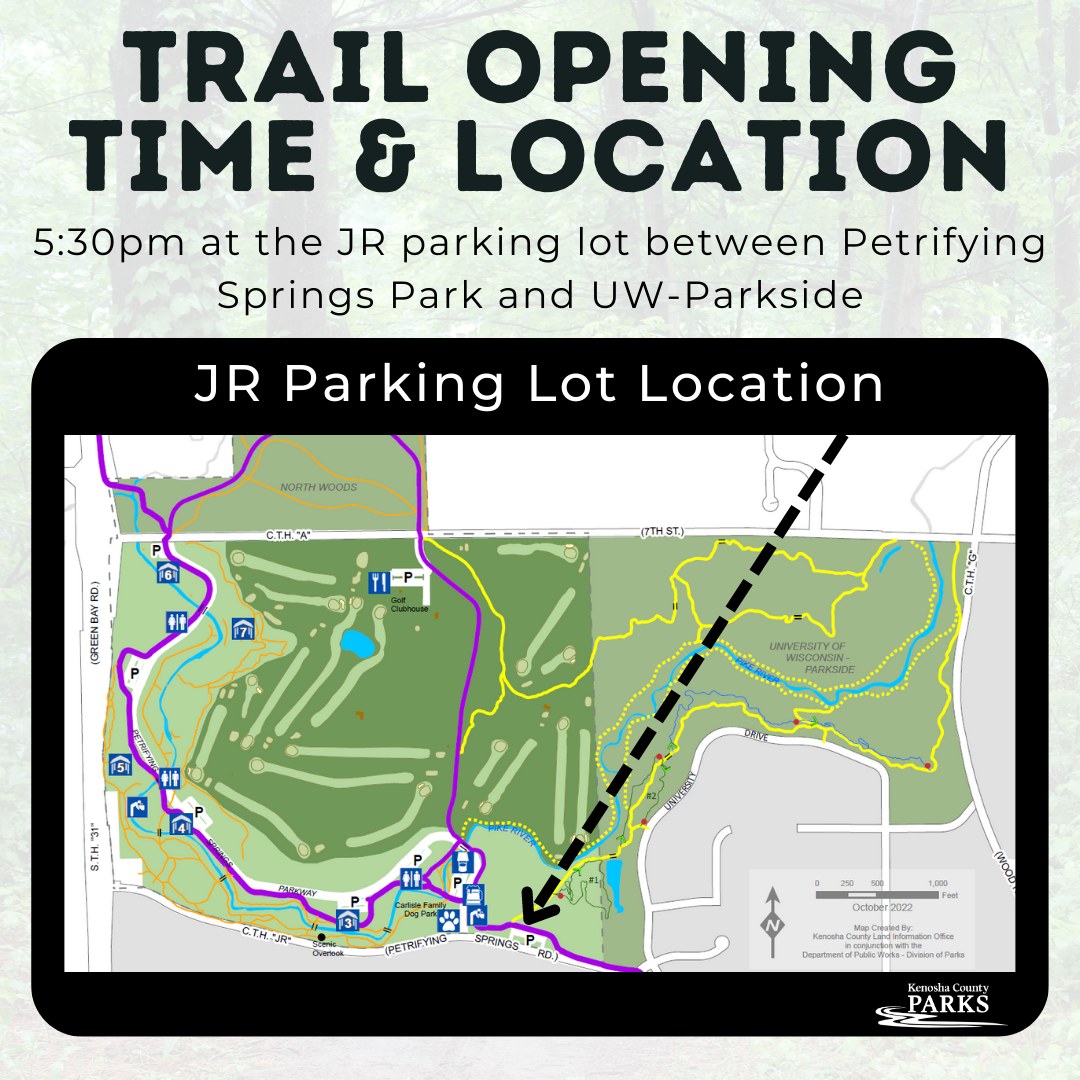 Kenosha, Wis.- The University of Wisconsin-Parkside and Kenosha County Parks invite members of the local communities as well as members of the media to join us at 5:30 p.m. on June 2 for the UW-Parkside & Petrifying Springs Park Trail Opening Ceremony. The ceremony will take place near the JR parking lot between Petrifying Springs Park and UW-Parkside.
There will be a ceremonial ribbon cutting for the grand opening of the new multi-use & purpose-built mountain bike trail network within UW-Parkside and Petrifying Springs Park. Kenosha County Executive Samantha Kerkman, members of the County Board, the mountain bike group, and local running group will speak at the event. UW-Parkside's Chancellor Debbie Ford and Vice Chancellor for Finance & Administration Scott Menke will also share their thoughts during the ceremony.
The event will also feature activities for the whole family. They will be held next to the Petrifying Springs Biergarten and will include:
Check out a map of the UW-Parkside & Petrifying Springs Park trail network here: http://ow.ly/17Vt50On72s
---
The University of Wisconsin-Parkside is committed to high-quality educational programs, creative and scholarly activities, and services responsive to its diverse student population, and its local, national, and global communities. We are a dynamic learning community grounded in academic excellence and focused on student success, diversity, inclusion, and community engagement. The campus serves as a premier comprehensive public institution and a destination of choice, serving as a focal point of local, regional, and global progress.
---
Media contact:
Derek Fye
Communications Manager
University of Wisconsin-Parkside
Fye@uwp.edu | (262) 771-5419