Media Advisory: UW-Parkside to host Wyllie Hall Grand Reopening & Open House
Published: September 2, 2022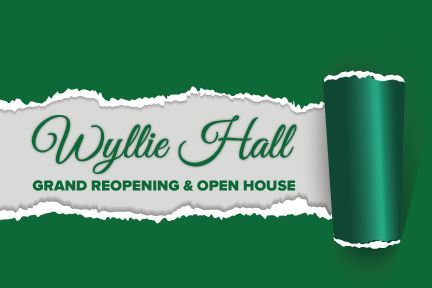 Somers, Wis. - The University of Wisconsin-Parkside invites, students, staff, faculty, media, and community members to join us on Thursday, Sept. 15 from 4-6 p.m. for the Wyllie Hall Grand Reopening and Open House.
This is a celebration of the recent completion of the Wyllie Hall Renewal Project and is free and open to the public. It will feature the dedication of Brookwood Foundation Main Place, named in honor of the multiyear gift of the Heide Family.
Following the program, attendees will be allowed to explore the newly completed spaces around Wyllie Hall, including Brookwood Foundation Main Place, Callahan Commons, and the library.
The schedule of events will be:
Thursday, September 15, 2022
4:00 p.m. | Remarks & Dedication
4:45 p.m. | Reception
5-6 p.m. | Open House

University of Wisconsin-Parkside, Wyllie Hall
900 Wood Road, Kenosha, WI 53144

Guest parking available in the Rita Tallent Picken Regional Center for Arts & Humanities Lot. For more information, contact Executive director of University Relations Tannette Elie at elie@uwp.edu or call 262-595-3262.