Parkside Day to Celebrate Giving and Giving Back
Published: April 21, 2023
High Five for the Fifth Annual Parkside Day!
Kenosha, Wis.- Giving back is at the center of Parkside Day, UW-Parkside's annual day of giving presented by HARIBO of America. Whether one volunteers their time or supports student success monetarily, every act and gift is valuable and a difference maker.
The Rangers Give Back Initiative is powered by Goodwill Industries of Southeastern Wisconsin and Metropolitan Chicago, a workforce development nonprofit dedicated to positively impacting the communities it serves. This initiative encourages students, alumni, faculty, staff, and the community to strengthen our communities through volunteerism and acts of service. For every 100 Rangers Give Back volunteers on Parkside Day, the UW-Parkside Foundation Board will donate $1,000 to student scholarships.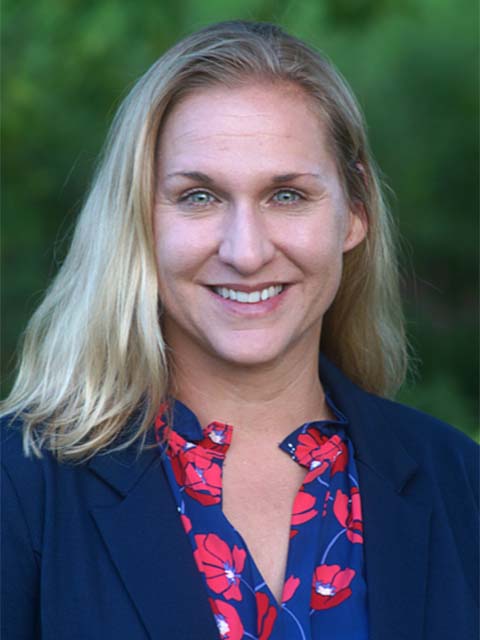 For UW-Parkside alumna Nichole Miller '05, director of specialized production and chief of staff at Versiti Blood Center of Wisconsin, the clearest way to give back is through a blood drive. This year Parkside Day will include a blood drive hosted by Versiti Blood Center of Wisconsin in the university's De Simone Arena on Tuesday, April 25 from 11 a.m. to 5 p.m. The blood drive is open to the community and advance sign-up is recommended.
Miller explains, "As a nonprofit, Versiti understands that people need people. From the sharing of lifesaving gifts to supporting the community through education, Versiti and Parkside are both rooted in a mission of service. We are grateful for this opportunity to serve and give back to the community together."
For Miller, giving blood is even more meaningful than her career and passion; it helped save her life. When Miller was giving birth to her daughter, her body went into shock. She was bleeding profusely, and her blood was unable to clot. Miller recalls the doctors called a massive transfusion protocol, a very serious situation where the patient needs a large amount of blood to survive. "I was in Milwaukee, at Froedtert, a hospital that Versiti serves, and all of the products that I got that night were donated from the individuals from the community. I was transfused for many hours, and I wouldn't have had that chance if the blood had not been available," she says.
That harrowing event gave Miller a new perspective on life and instilled a greater sense of the importance of community volunteerism. "The lifesaving blood I received came from all over the community. The generosity of blood donors has allowed me to be a mom, a wife, a daughter. I got another chance at life," Miller says.
She sees Parkside Day in general and the Blood Drive as an important partnership which provides unique avenues for people to support the causes they care about.
"Parkside Day is another way for individuals to give back to the community in a way that people don't usually think about. It is elevating the awareness of donating blood as a form of community volunteerism," Miller explains.
Parkside Day activities begin on Sunday, April 23 with the Parkside Day Launch Party, presented by Rustic Road Brewing Company. The party is free and open to the community and will take place in the De Simone Arena starting at 11 am. Festivities will culminate with the fifth annual Parkside Day on April 26. Students, faculty, staff, alumni and community members are invited to take part in this day of service, celebration, and giving in support of UW-Parkside. For more information about Parkside Day and to register for events, visit www.uwp.edu/parkside-day or sign up for the blood drive here: https://donate.wisconsin.versiti.org/donor/schedules/drive_schedule/259300.
The University of Wisconsin-Parkside is committed to high-quality educational programs, creative and scholarly activities, and services responsive to its diverse student population, and its local, national, and global communities. We are a dynamic learning community grounded in academic excellence and focused on student success, diversity, inclusion, and community engagement. The campus serves as a premier comprehensive public institution and a destination of choice, serving as a focal point of local, regional, and global progress.