I Want That Mattress! UW-Parkside Professor Mentoring Former Student's Start-up Business
Published: June 21, 2022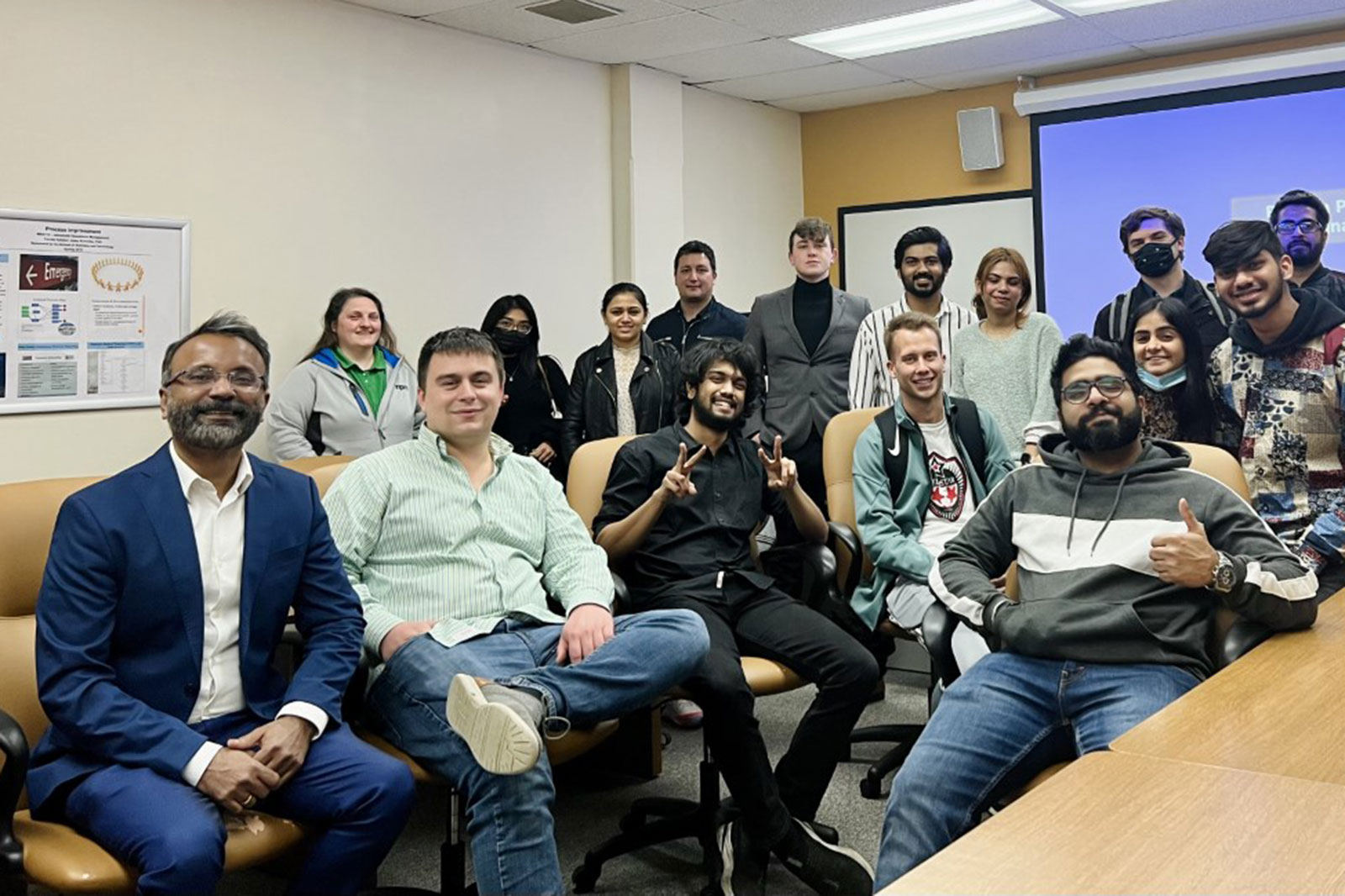 Picture this: You spend a few days away from home at an Airbnb, hotel or Vrbo. After a couple of restful nights, you realize how much you like … the mattress. In fact, you wish you had one just like it.
What kind of mattress is it? Where could you buy a mattress like this?
Okay, maybe it's not a mattress. Maybe it's a coffee maker or a scented candle or any number of other items you encounter. Nick Koenen would say that you have just experienced retail in real life.
Koenen is a 2015 business graduate of the University of Wisconsin-Parkside. His idea is to help people quickly find answers to their questions. To help Koenen answer his questions about turning the idea into success, he turned to Dr. Abey Kuruvilla, his former UW-Parkside business professor. Besides the student-instructor connection, both Koenen and Kuruvilla are Airbnb hosts.
As is often the case with a startup, the challenge is moving from the initial concept to a practical and profitable business operation. Kuruvilla and Koenen met a number of times to talk about road blocks and opportunities.
"One of the key things that came out of those meetings," Kuruvilla said, "was how to make the idea more local. Someone traveling to Racine or Kenosha from Chicago may not be looking for a national-brand mattress but they may be interested in a local product or something that reflects the town. Now Nick is working on a local as well as national focus."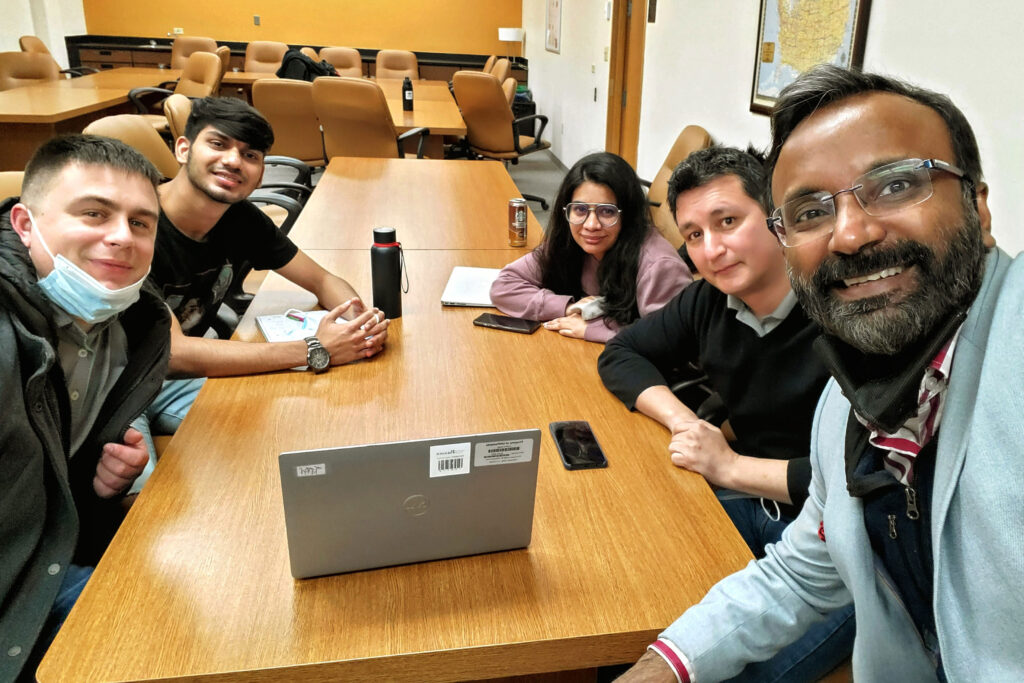 Without giving away too many secrets, guests at an Airbnb, Vrbo or hotel could find information about various products — like that really comfortable mattress.
"Essentially, the best way for the business model to work is that visitors place an order and by the time they return home, the product has been delivered," Kuruvilla said.
The meetings led to Kuruvilla suggesting that his MBA operations class would be a good platform for further analysis. Kuruvilla and faculty colleagues in the UW-Parkside College of Business, Economics, and Computing have an impressive track record of engaging students in hundreds of community projects. Students and faculty help solve real-world business challenges in a variety of industries such as fulfillment, health care, manufacturing and others.
"The students in the MBA class have international backgrounds, and many are working professionals," Kuruvilla said. "They may not have experience in hospitality, but they are bringing experience from multiple industries. That's great benchmarking — you come up with recommendations from other sectors that you may have never thought about in hospitality."
The class looked at Koenen's idea from a variety of perspectives. Students contacted Airbnb hosts, hotels, guests, national suppliers, and local suppliers.
"They were looking at the processes," Kuruvilla said, "refining and helping Nick look deeply into the processes in key areas. As a single guy, there is only so much you can do, but here you really have a team of people thinking for you."
While UW-Parkside offers the MBA both online and on-campus, Kuruvilla says the on-campus format works best for this type of project.
"These community projects work so much better in face-to-face classes," he said.
The traditional classroom also provided the opportunity for Koenen to attend and better understand the process of review-and-recommendation.
"We set aside time during each class to discuss progress and have meetings with every group," Kuruvilla said, "and Nick was very involved."
Koenen had participated in community projects as a student at UW-Parkside.
"Seeing the other side of it was cool," Koenen said, "and I was excited to see what the class would come up with."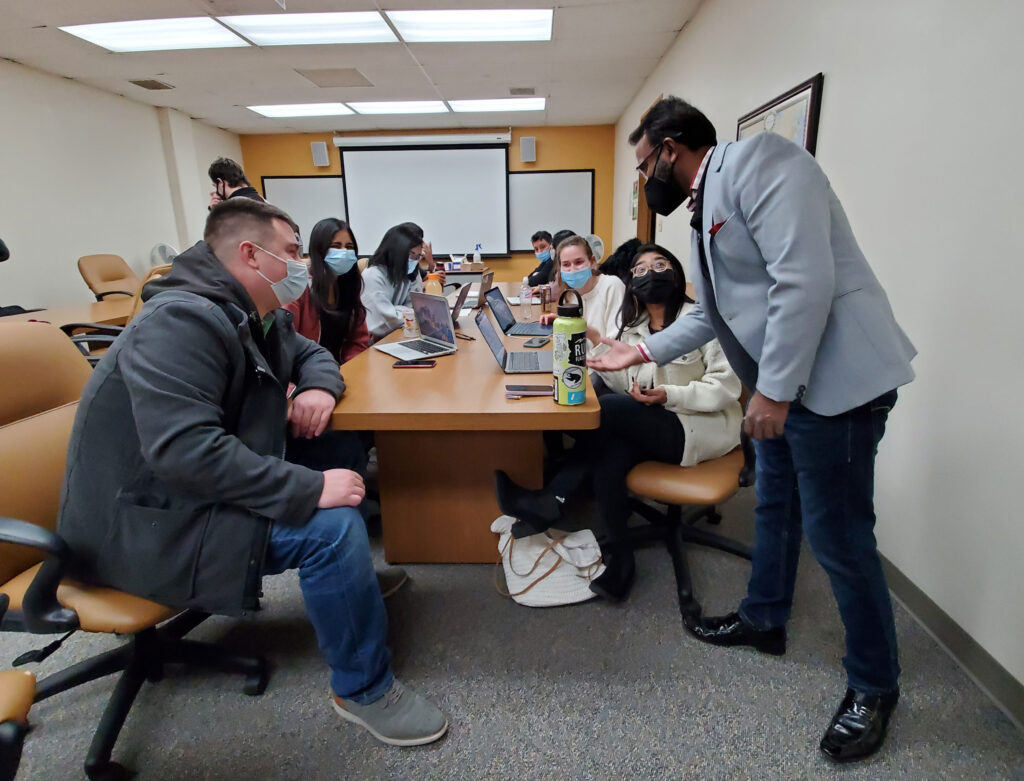 Koenen was also able to share exciting news that he received a $300,000 venture capital investment during the semester.
"Everyone (in the class) was just over the moon," Kuruvilla said. "The investment meant that a lot of the student recommendations could likely be applied."
By itself, this is a great story — former student connects with his professor to discuss business startup; professor involves his MBA operations class; students review the concept and develop recommendations; the former student — turned entrepreneur — receives financial backing so he can implement recommendations from the class; and the company continues to grow.
Drop the mic! Good night! But the story doesn't end there.
Kuruvilla's track record of working with local, regional and national organizations is impressive with more than 400 community projects. So, too, is his history of developing valuable student internships. During a study abroad trip to Italy that included a tour of Case New Holland (CNH) in Lecce, Kuruvilla suggested an internship for U.S. students from UW-Parkside in Italy. After months of behind-the-scenes work to arrange proper travel and work credentials, two students who had been interns at CNH in Racine traveled back to Italy for what they described as a life-changing experience.
It seems a bit obvious that after the MBA class presented Koenen with recommendations, the next step would be to keep the educational-experience ball rolling.
"I thought it would be really valuable if a student could get an internship from this," Kuruvilla said.
Koenen agreed and hired Mitul Jain, an international student who began looking more closely at project management and processes. Jain is also exploring ways to increase visibility for "Houstr" — the name of Koenen's new company — including a social media presence he developed that has already generated thousands of followers.
"The name, 'Houstr' — we're kind of the bridge between your house, and the short-term rental you're staying at," Koenen said.
Kuruvilla sees Houstr and many other community projects as a bridge to student success.
"On a general level, the MBA class learns so much," he said. "On a more rigorous level, 20 students are involved in a community project and they now understand how an American startup begins. And now one student is working on a paid internship … a former student hiring one of our current students. I couldn't ask for better outcomes for my class.
"Next semester there might be other areas we want to look at, so this will be an ongoing partnership."
Who knows where the story might end …